Shop Like A Pro: 40+ Insider Tips For Scoring Big At T.J. Maxx
By Sachin P May 24, 2023
---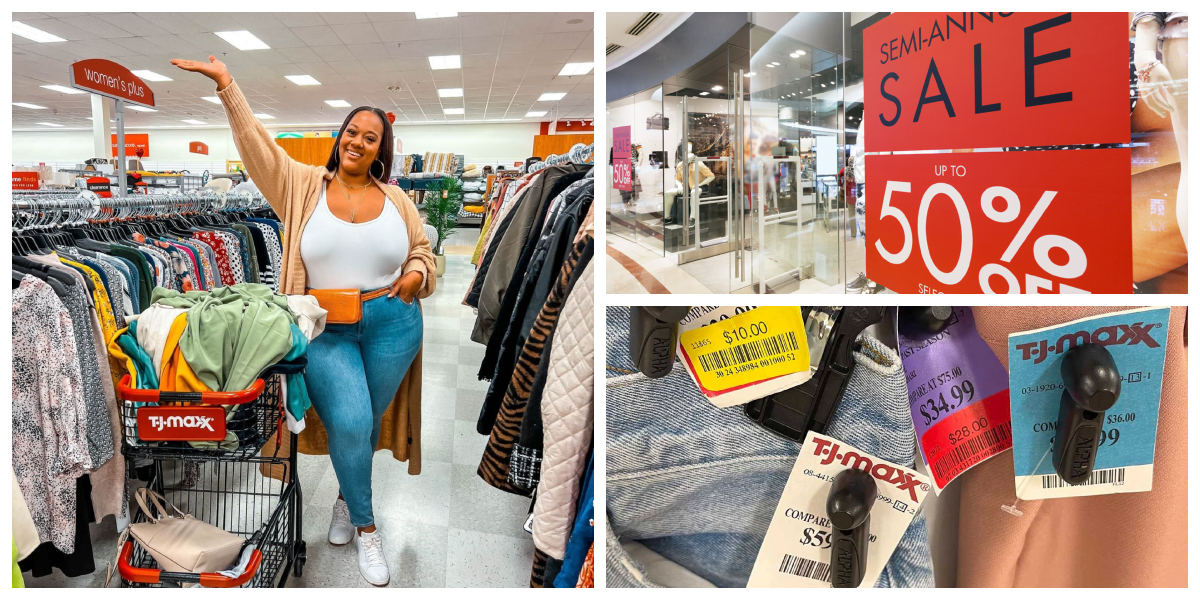 Everybody knows that T.J. Maxx is a terrific place to find a wide variety of products at amazing discounts. You cannot predict what surprises you could come across when you enter your neighborhood store.
That said, there are many factors you have to be mindful of if you want to make the most out of your trip to the store. And that's where we come in. We have done our research and compiled a list of tips that will help you save a few dollars during these difficult times.
No matter how often you've visited T.J. Maxx in previous years, we're ready to wager that there are plenty of things you'll realize you didn't know. In addition to helping you save cash, this list of T.J. Maxx shopping tips will also show you how to navigate the store like a master. Enjoy!
Be a part of the T.J. Maxx rewards program
With regard to incentives offered at T.J. Maxx, you can qualify for a chance to receive one of 100 gift certificates by joining their rewards program. Every time that customers purchase goods at the shop, for example, they receive raffle tickets.
Every month, the shop makes it a point to give away 25 gift certificates. The membership program occasionally provides members with exclusive shopping sessions. As you may have guessed, such sessions are not comparable to regular shop operating hours. Talk about benefits!
What you see is what you pay
Occasionally, within a week or two following your purchase at a store, you may find that the exact same product you purchased is now discounted, and you missed that price reduction. That always stings. Sadly, you cannot request a cost reduction from them since you missed your chance.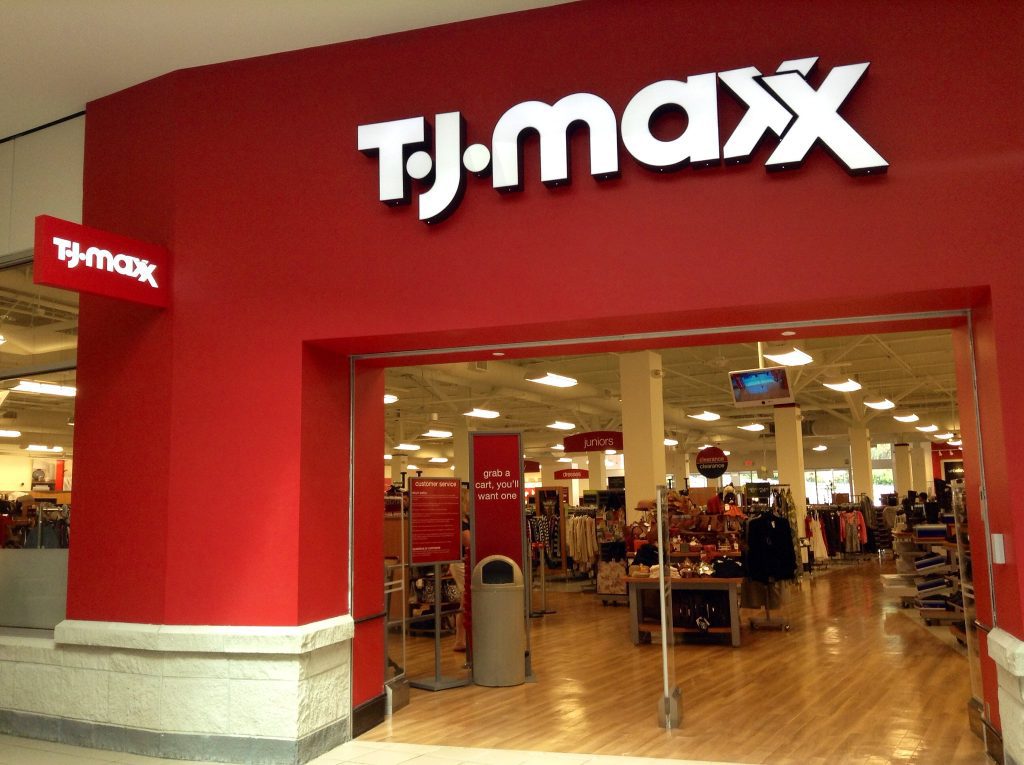 You must accept that perceived loss because T.J. Maxx is an exceptionally high-volume business featuring continuously shifting inventory. This kind of reminds us of the stock market. You have to act when the time is right for the best results. Timing really is everything.
Keep your rewards card in your wallet during these instances.
The TJX Rewards credit card is an incentive to longtime or frequent patrons. But there is one thing to note here before you go on to make a purchase. It won't actually assist you as much while making relatively small transactions.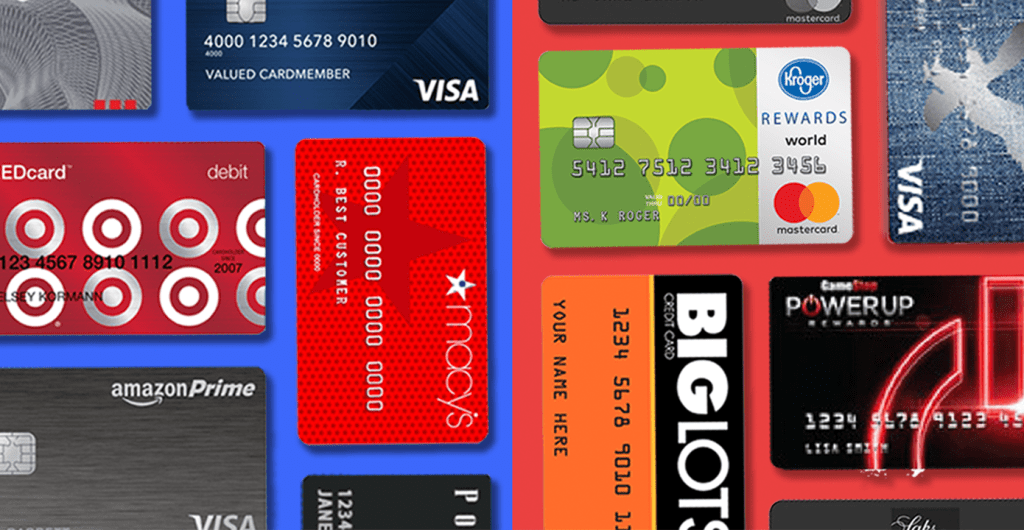 You stand to receive 5% of the money you spend back, which is actually not a lot when you consider the amount you pay if you only buy things occasionally. Most of the time, you're better off using a number of additional store cards which provide more significant benefits than T.J. Maxx.
When to use the TJX Rewards credit card
Now let's look at the reward card from a different perspective. Let's say you move to another city. Your apartment seems really empty, and you need to purchase some furniture. This is where the TJX Rewards credit card comes into play. For costly purchases such as furniture, this card comes in handy.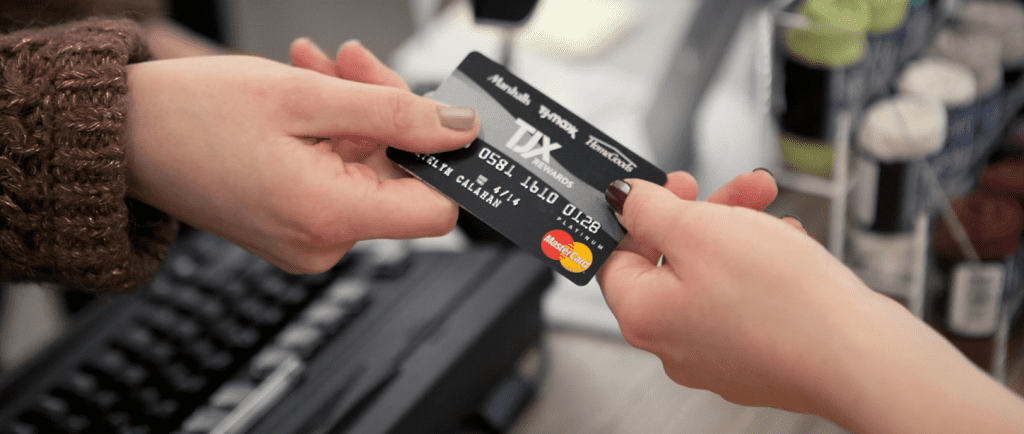 For every $200 you spend, you stand to receive $10 in incentives. Also, keep in mind the fact that you have the option to cancel it afterward. That level of financial reward and convenience makes it a good investment from our end.
Keep an eye on any missed markdowns
T.J. Maxx prides itself on having quite a massive selection of goods. As is the case with most high-volume stores, the prices of the goods offered at the stores are constantly changing. Thus, employees frequently overlook a product by mistake when performing routine markdowns.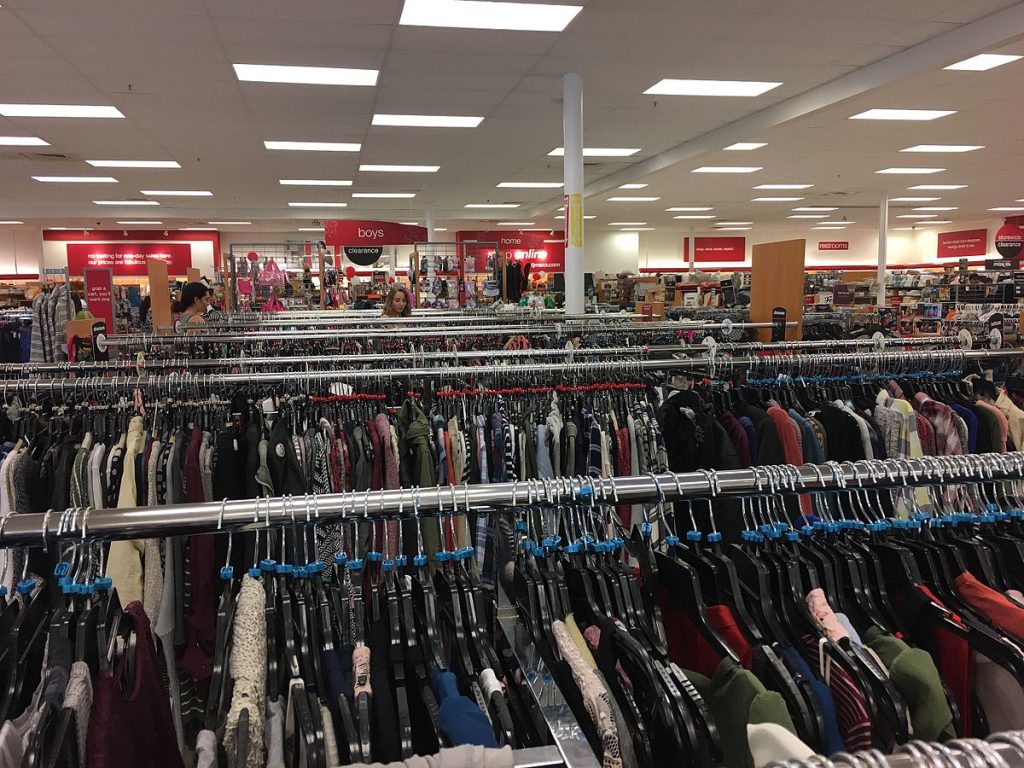 Store common sense dictates that you always do this one thing beforehand; make sure that the product you plan to buy isn't being sold for an alternative price somewhere else on the store's shelves. Have a look around to clarify all your doubts before settling on something.
Discounts! Discounts!! Discounts!!!
In the age of AI and seemingly limitless technology, few things escape our attention. But did you know there are websites where you can buy discounted gift cards? You can anticipate saving an additional eight percent or so with your purchase.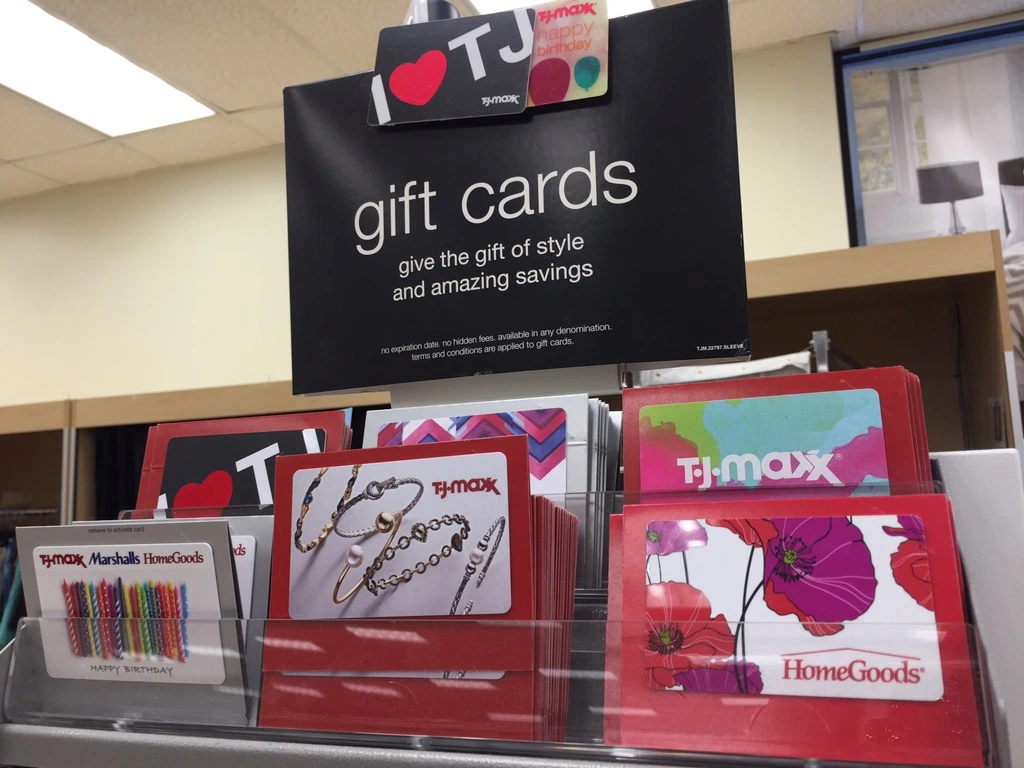 That is if you buy a T.J. Maxx card from a website like Gift Card Granny. The exact same business owns T.J. Maxx, Marshalls, and Homegoods. Because of this, you can utilize a gift card from any one of these stores whenever you choose.
Didn't do your Christmas shopping yet?
As we have mentioned quite a few times in this list, T.J. Maxx is a large-volume store. Because of this, even in the final weeks before Christmas, the store receives fresh stock on a daily basis. This implies one thing.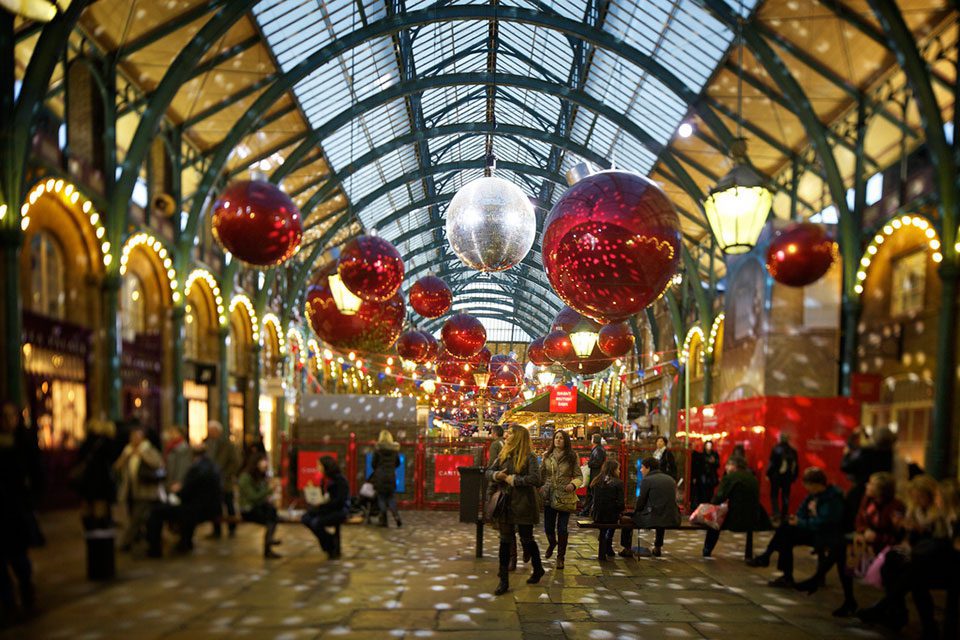 Irrespective of whether you previously visited the shop early in the holiday season, it happens to be a fantastic place to purchase last-minute gifts (we've all been there). Plus, you can never predict what manner of new products they'll have available whenever you visit them.
This is what the colors mean.
Color coding happens to be a great way to make most processes quite efficient. When at T.J. Maxx, you may have observed that the shop has price tags in a variety of colors. If you're not aware of what they mean, this might be a bit perplexing.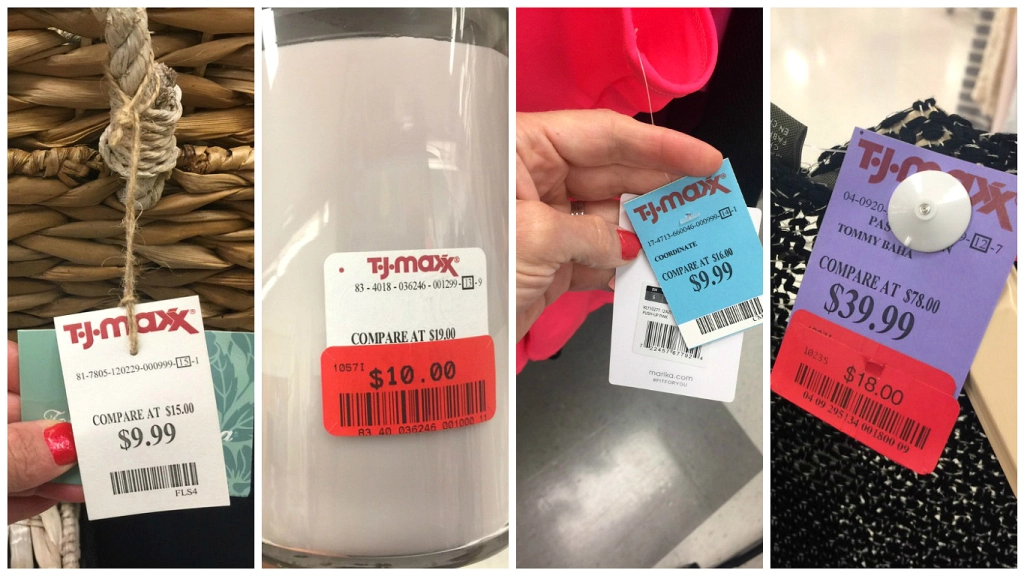 The yellow tag indicates the last clearance price (best offer), the red tag indicates the clearance price, and the white tag indicates the regular price. On the other hand, a blue tag shows that the product in question has a companion piece. What a great system that is!
T.J. Maxx is pet friendly!
The fact that T.J. Maxx is pet-friendly is something a lot of individuals are sadly unaware of. If you need to make a quick grocery run, feel absolutely free to take your dog out with you rather than leaving them all alone at home.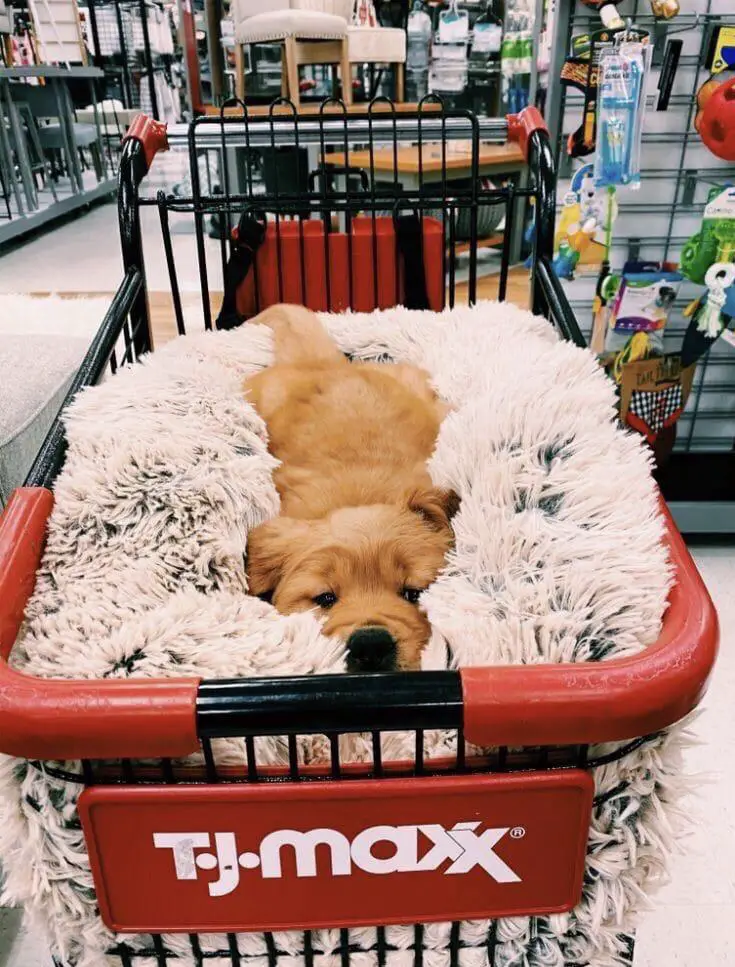 The only prerequisite is that your animal companion either stays inside the shopping cart the entire time or is leashed. It is your responsibility to make sure that your pet is well-behaved so as to ensure the ease of mind of other customers.
As lenient as holiday return policies can get
Worried that the clothes you purchased in a rush for the office Christmas party are ill-fitting and you have to return them? Well, worry not! That's because, for any product/s purchased throughout the hectic holiday season, T.J. Maxx offers a fairly forgiving return policy.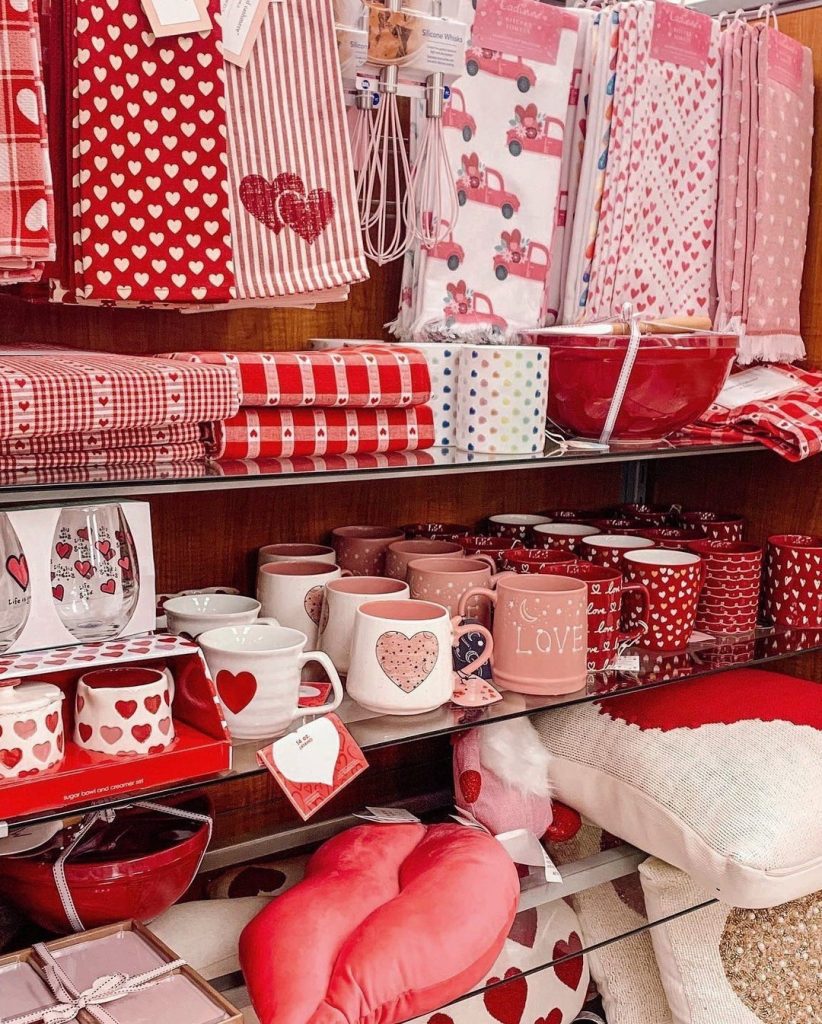 This includes any transactions you complete between October 15 and December 24. For full reimbursement, you're given until January 23 of the following year to bring back your purchases. Now isn't that extremely lenient? Gives you that much-needed ease of mind, too.
What you seek is here or in any other outlet
Worried that the T.J. Maxx you happened to visit didn't have what you were looking for? Worry not, as you can always go to a different T.J. Maxx store and try your luck there. Every store has a variety of items in inventory throughout different periods.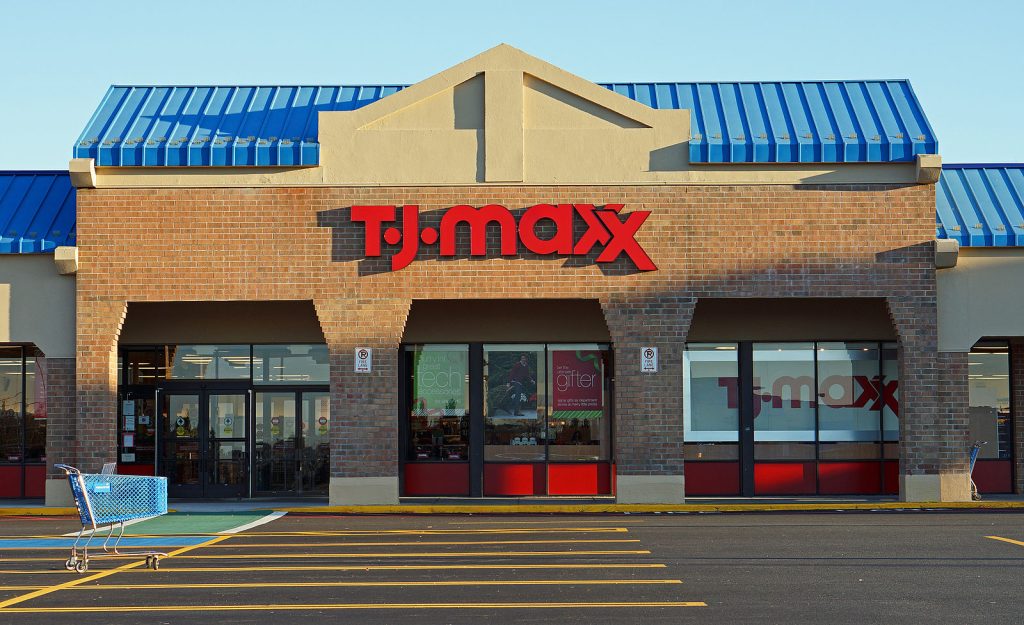 If you fail to find what you wanted at a particular T.J. Maxx, your best bet would be to try out the closest one since it might have exactly what you're looking for. So, don't let the fact that you didn't get that fantastic fridge ruin your day. Simply drive to the other T.J. Maxx.
Alexa, play Wednesday Morning
Ever wondered if there's a best day or time to shop at T.J. Maxx? Now that is what we call a valid question. To answer it, try shopping there on Wednesday mornings. That's because, at T.J. Maxx, Wednesday happens to be the day for price markdowns.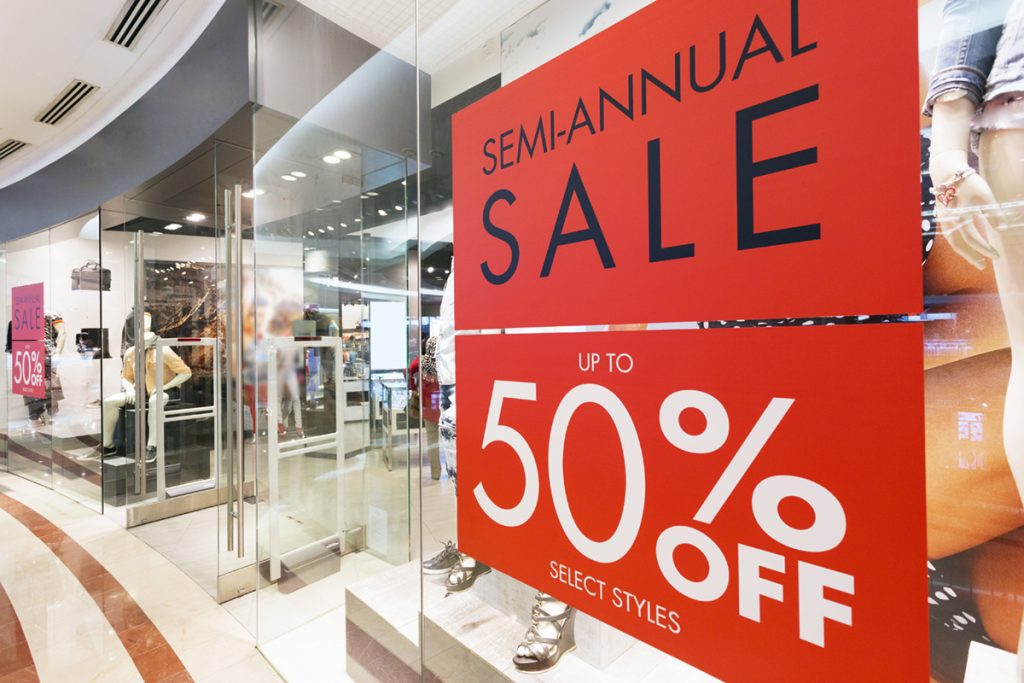 The ideal time to visit is when the store opens early in the morning. The reason for this is that markdowns often occur after closing the night before or early in the morning prior to opening. That said, markdowns are essentially permitted on any day from Tuesday to Friday.
The "compare at" prices aren't your friend
If you happen to have the sixth sense when it comes to shopping, you might have noticed a "compare at" price featured on certain T.J. Maxx price tags. This is typically a markup of 20–60% over the normal T.J. Maxx pricing.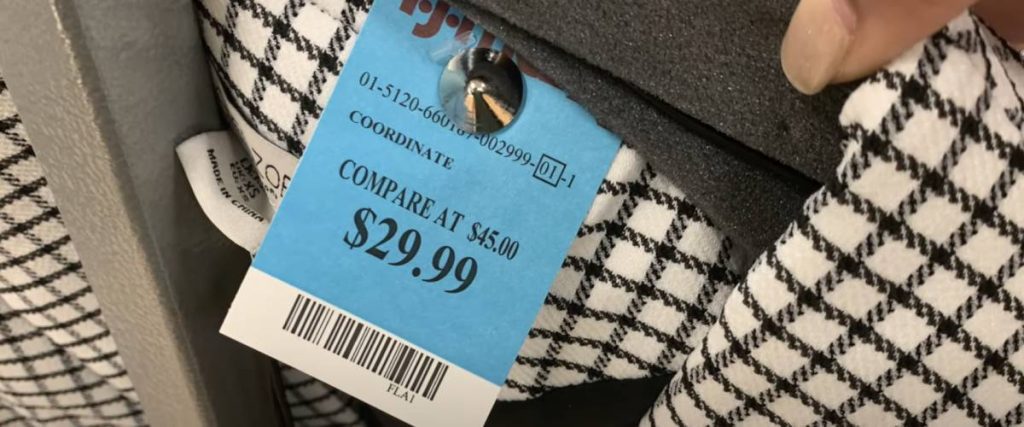 It is quite cunningly intended to fool the unwary customer into thinking that they are receiving a fantastic deal. In general, compare prices happen to be quite exorbitant and don't serve as a reliable indicator as to what different shops are charging for the same item.
Pay attention to everything before bargaining
Although you ought to exercise caution when using this tactic, it is sometimes feasible to bargain with T.J. Maxx staff members over the selling price of a product. Particularly if you see anything that is slightly dented or broken but has yet to be marked down.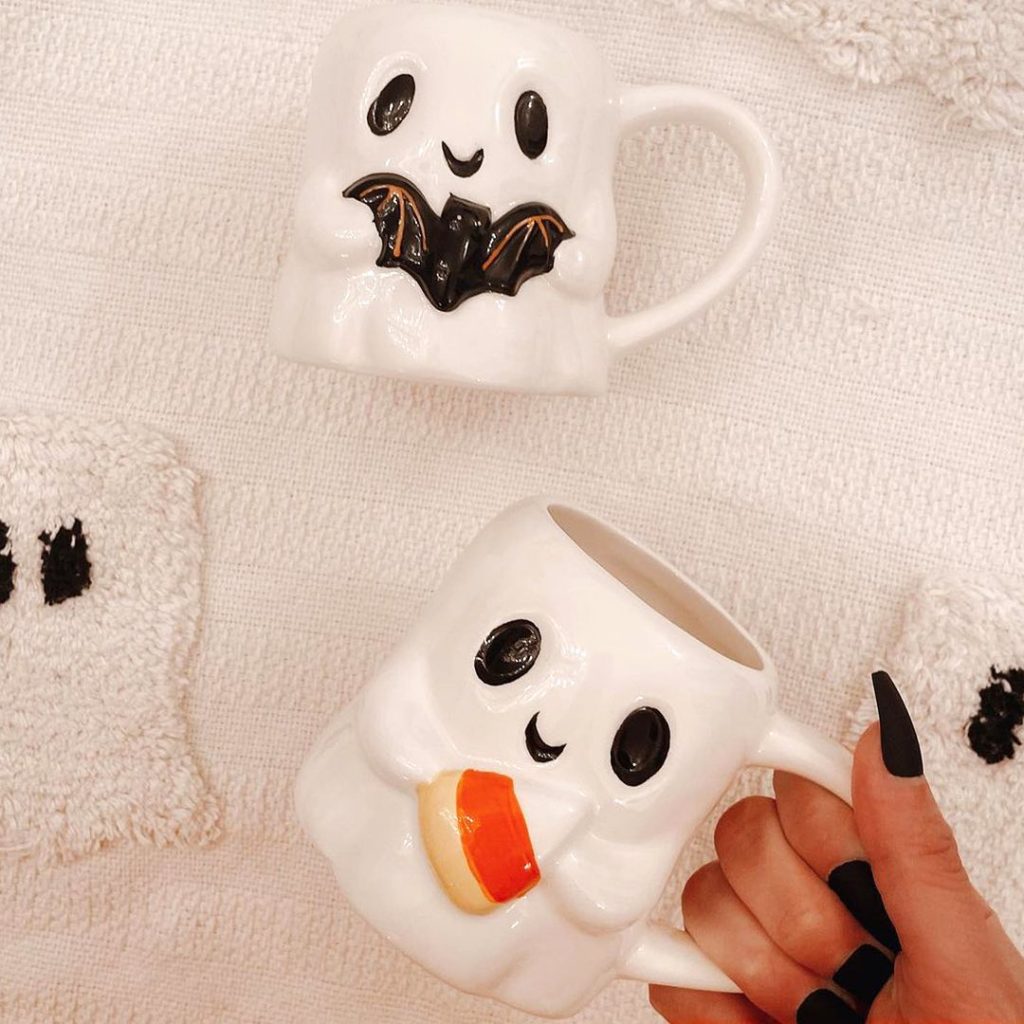 The personnel might be willing to discount the damaged product if you call their attention to it. But this isn't something that should be done at every possible instance! Try to always live by the maxim that too much of a good thing is bad.
The amazing Amazon app
Every single one of us likes to know that we are getting the best deal for our purchases. This is made easier by using the Amazon price-checking app. It is one of the best methods to ensure you are receiving the most for your money.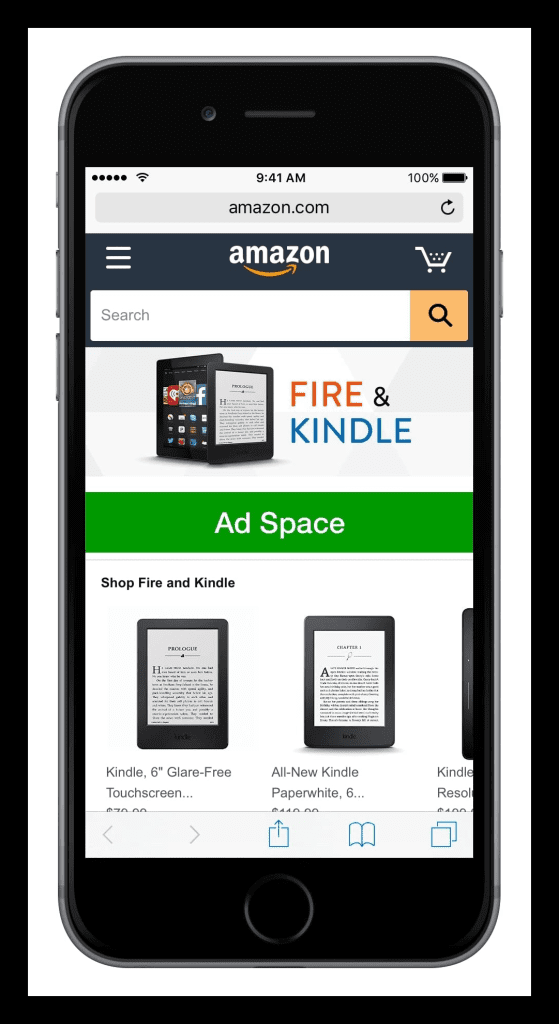 So, make sure to have it on your mobile device. Then, while you are in the store, simply scan any product's barcode using the camera on your smartphone. The app will then show you the item's latest selling price on Amazon.
Nothing but the best for your furry friend
As pet owners, we always strive to offer the best possible nutrition for our animal companions. Therefore, if you are a concerned pet parent, a fantastic site to look for pet supplies is T.J. Maxx. They frequently stock items of excellent quality.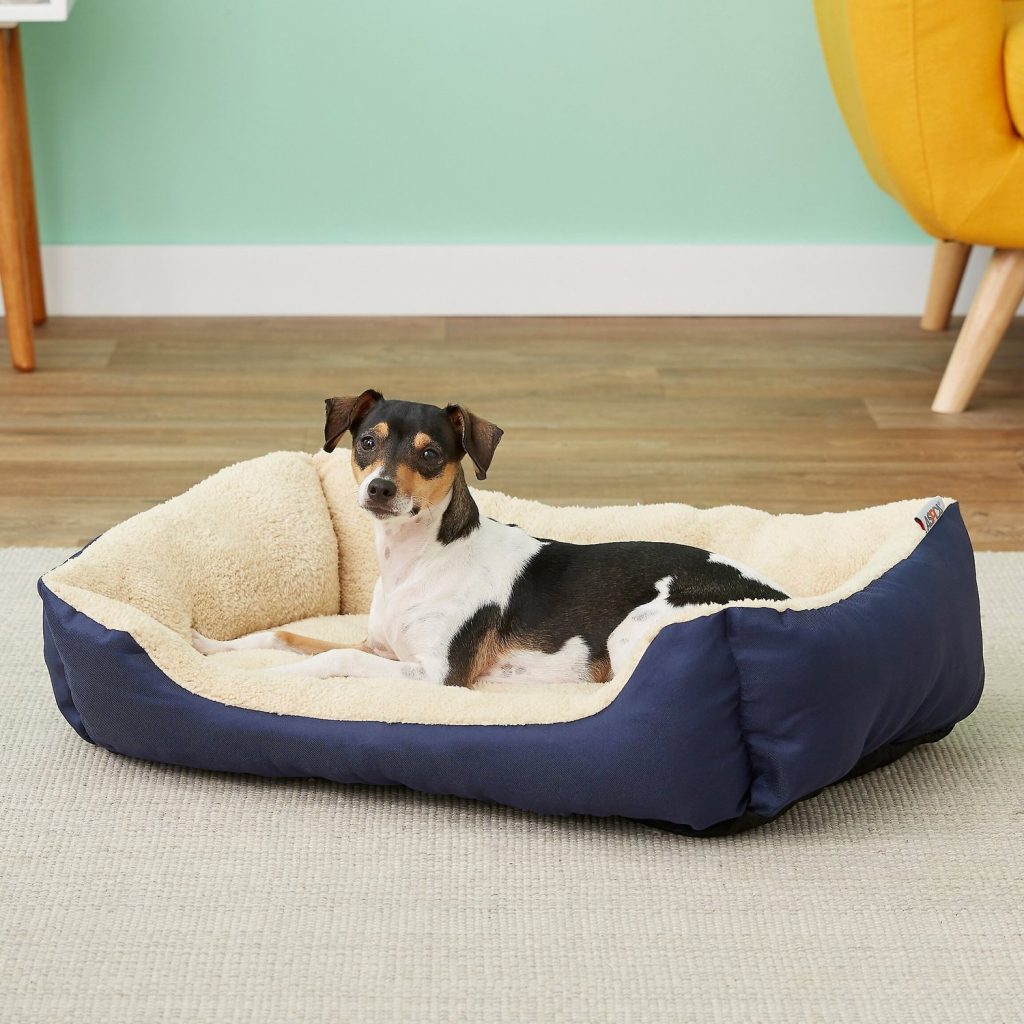 These items are comparable to those found in large pet stores such as Petsmart or Petco. But the thing to note about getting pet stuff at T.J. Maxx is that their prices are way friendlier. For example, their pet beds are among the best-value products.
Fashion is in my blood
We happened to cover the color-coding system at T.J. Maxx in depth a few slides ago. Apart from the usual four colors used, there's also a purple tag. A product that comes with a purple price tag indicates that it's off the runway.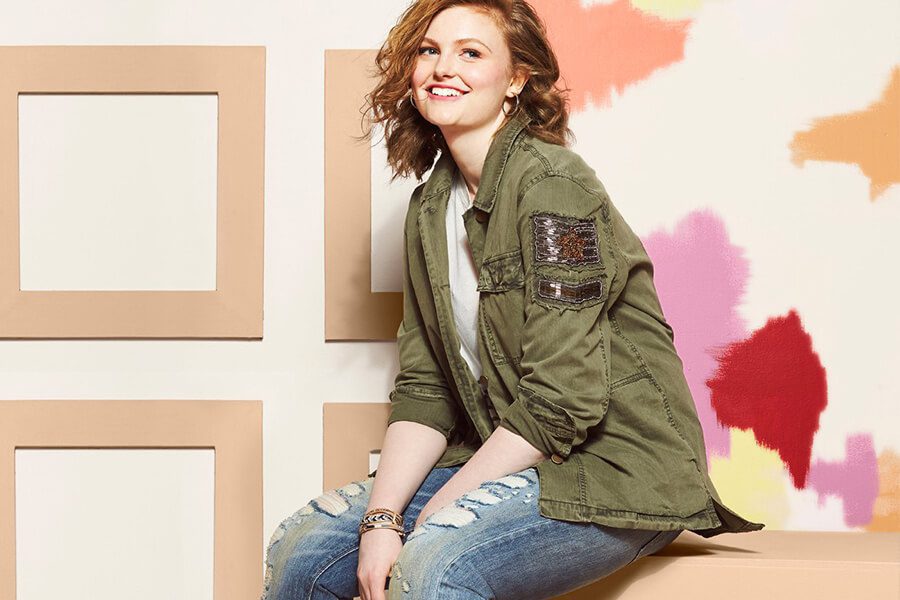 Thus, it is a high-end designer look. These products are all located in an area called "the runway" in T.J. Maxx stores in major cities. So, if you want that "Devil Wears Prada" look, always go for items that have a purple price tag.
Food products At T.J. Maxx?
Most of the time, we attribute certain products to certain brands. If there is the slightest deviation, many individuals find it strange. This is the same when it comes to buying food items at T.J. Maxx. There is a false belief that they are possibly bad or expired.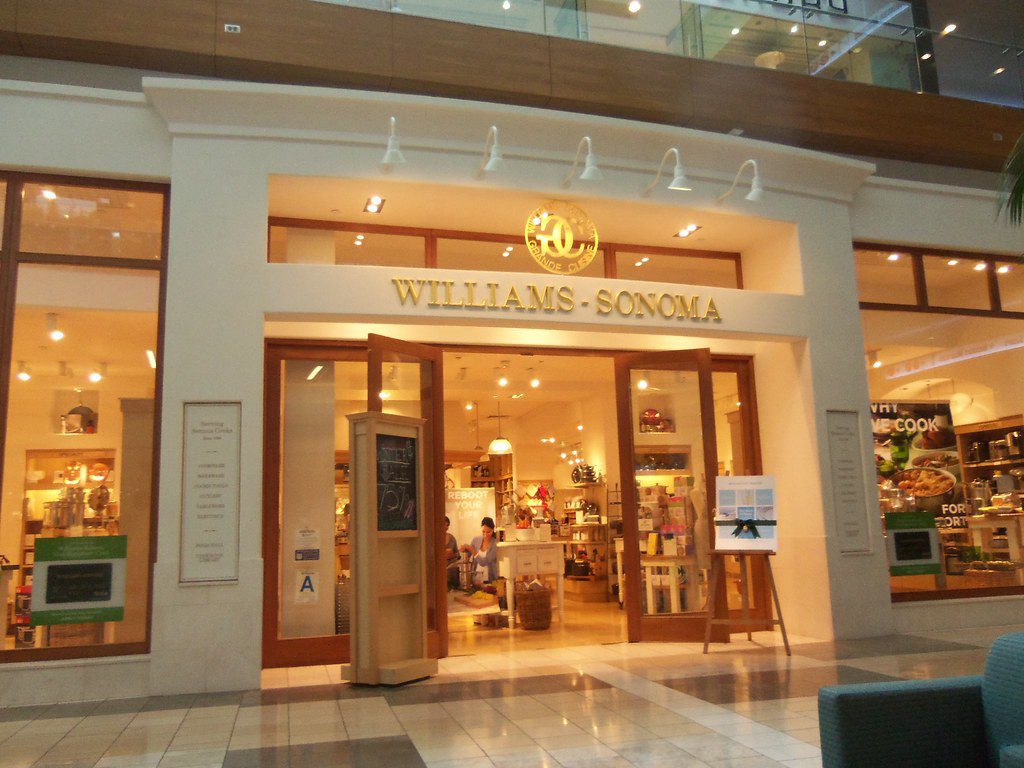 That story could not be farther from the truth as it is actually the opposite. T.J. Maxx venues happen to sell quality culinary goods, including ones from Williams Sonoma. These items are frequently available for a little over half the retail cost.
Free shipping, you said?
In this digital age, it is beneficial to be in touch with your favorite retailers and sellers. That way, you will always be in the loop about their newest offerings. As such, make sure to sign up for their mailing list if you decide to purchase T.J. Maxx online.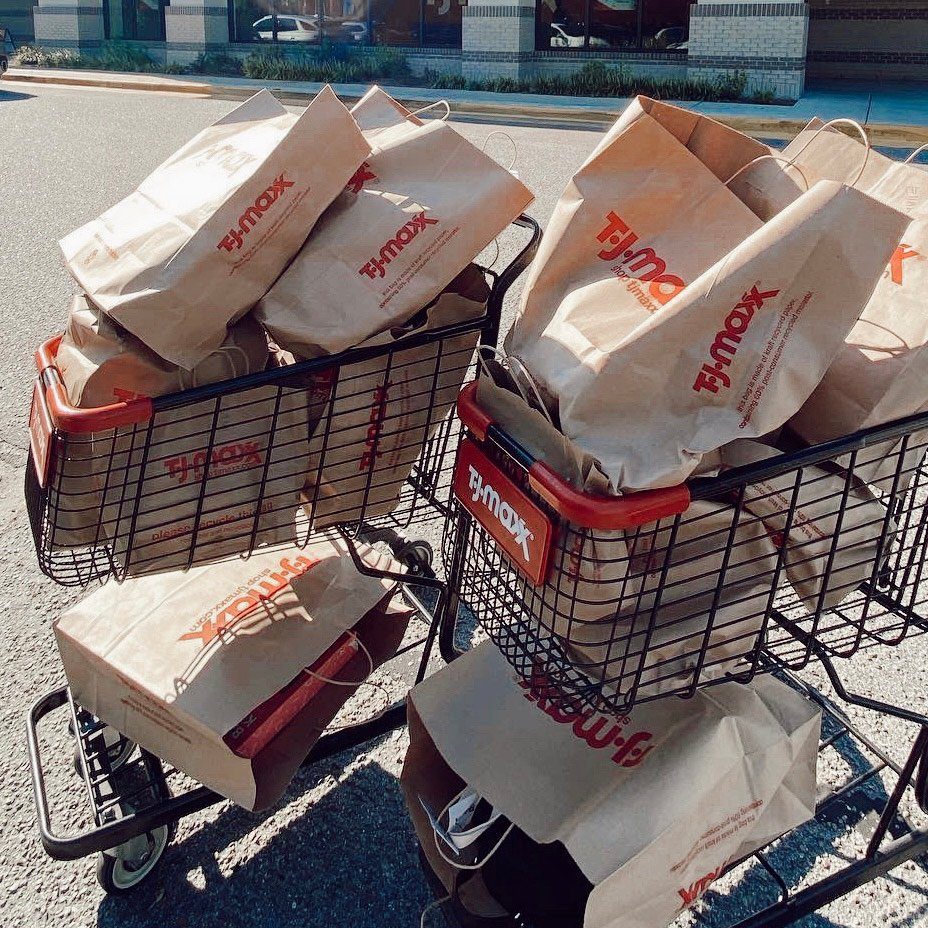 They frequently give coupons for free delivery to those on their mailing lists at checkout. So, why don't you jump on the bandwagon and make use of such an excellent opportunity? All you have to do is click on that button to get on the list.
What the numbers on the price tag can say to you
When you're at the store trying to purchase something, you mostly pay attention to the price tag. But there is another set of digits you have to be on the lookout for when shopping at T.J. Maxx, the ones above the price tags.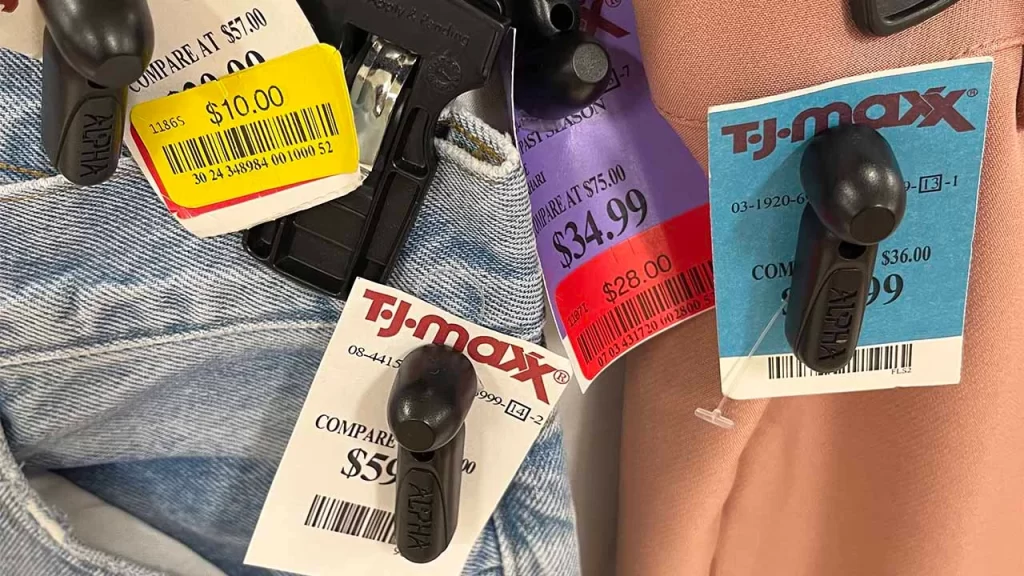 The two final numbers on the clearance sticker indicate the week of the cycle in which something was marked down, and the number written in the rectangular space at the very end indicates the month they received the product (that is when you consider a 24-month cycle).
Make sure that T.J. Maxx gets priority
T.J. Maxx frequently has a lot of the same merchandise as rival retailers like Nordstrom and Macy's. But their pricing is substantially lower. This is so that T.J. Maxx is able to buy its stock at a discounted price minus a buyback clause.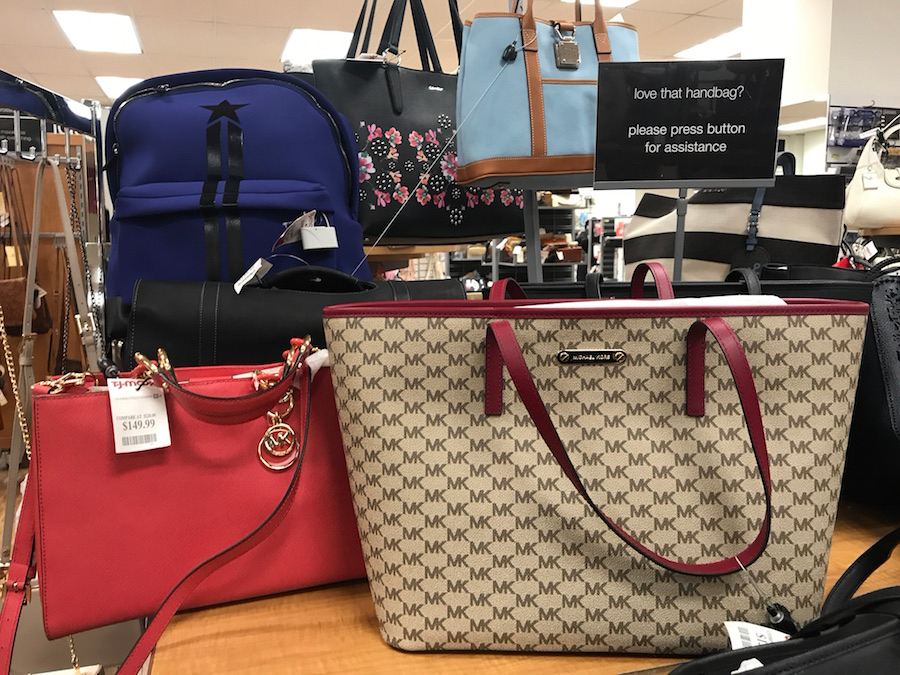 For example, let's say that Michael Kors possesses 5000 tote bags that need to be sold. 4000 are purchased by Macy's. Lacking a return policy, T.J. Maxx steps up and purchases whatever happens to be left over, allowing it to later bargain for a lower price.
Online purchases
Like with most large-volume sellers, there is a website for T.J. Maxx where you can browse the goods they carry and place orders. However, it is always advisable to make purchases in person because the online option is less trustworthy.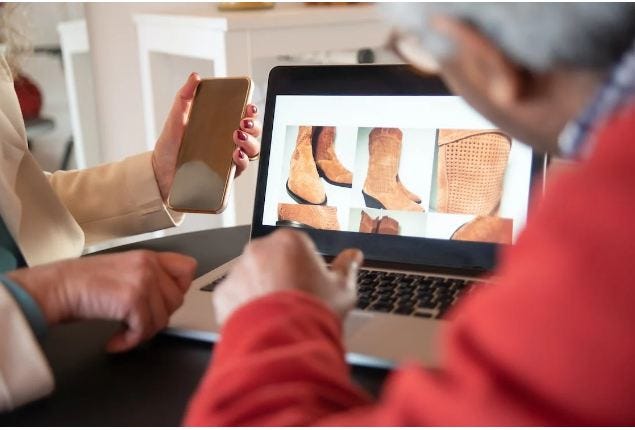 Plus, sometimes, there are many items in the shop's inventory that haven't been made available online yet. Additionally, you will discover that items are discounted much more in-store (not to mention that there are no delivery fees). So, go to the store in person whenever you can.
Try your luck at the clearance area
As with many large-scale operations that handle immense product volumes, 5% of T.J. Maxx stock is routinely categorized as damaged or unusual at any given moment. You can frequently purchase an item at a substantially lower price if you don't mind minor flaws.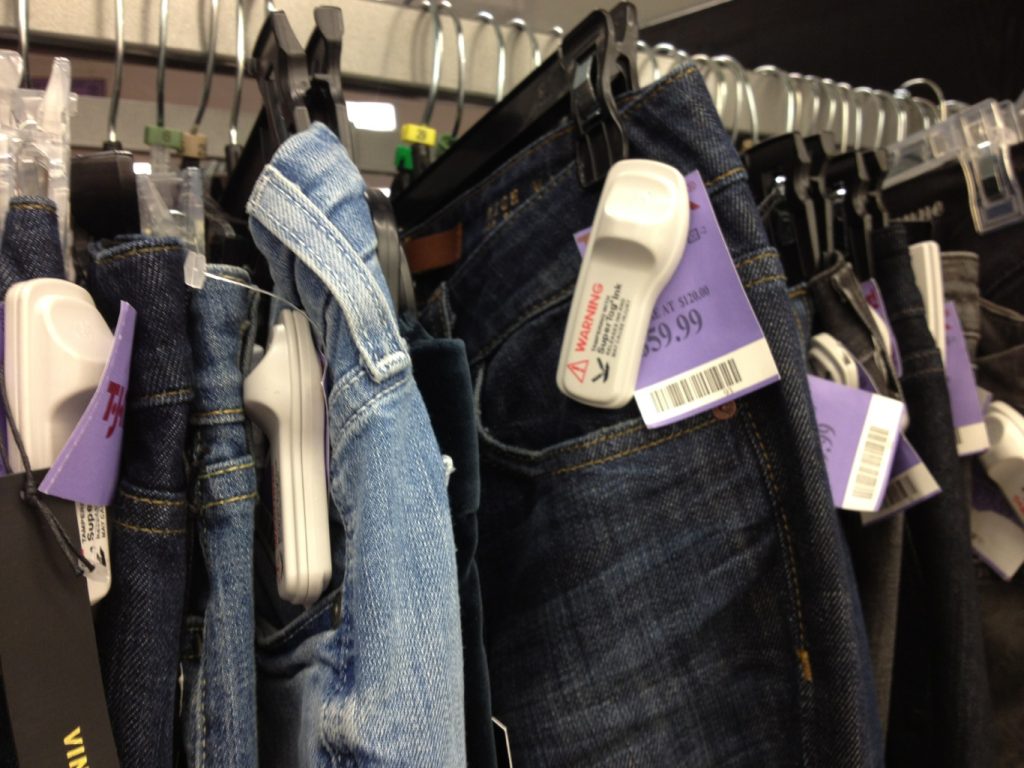 The majority of these products are available in their clearance area. So, if you happen to have a strict budget, why not pay this area a visit? You never know what you might come across. At T.J. Maxx, luck favors those who are willing to dive into the clearance pile!
Best time for the best offers
Every store happens to have that one season where everything comes quite cheap. Although T.J. Maxx rarely runs special events or announces offers, the best deals are often available in the months of January and July. This is when the retailer begins to modify its stock of products.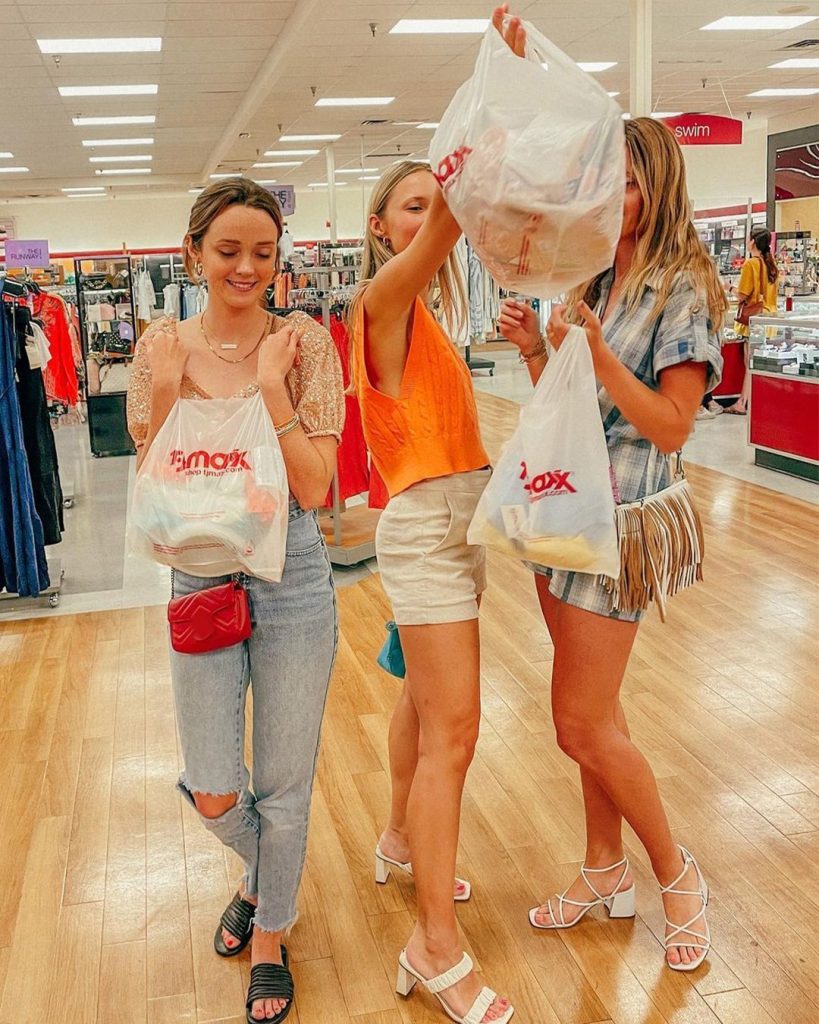 Stock modification is subject to seasonal changes. To get rid of old stock and prepare the place for the arrival of the new season's inventory, they offer steep discounts. So be on the lookout so you don't miss out on fantastic deals!
In search of the fabled "Runway"
You might remember how we have previously explained that "runway" merchandise can be identified by purple price tags. If you want to locate this area, simply pay attention to the store's signage. Sadly, T.J. Maxx can't seem to specify the precise labels they carry on their website.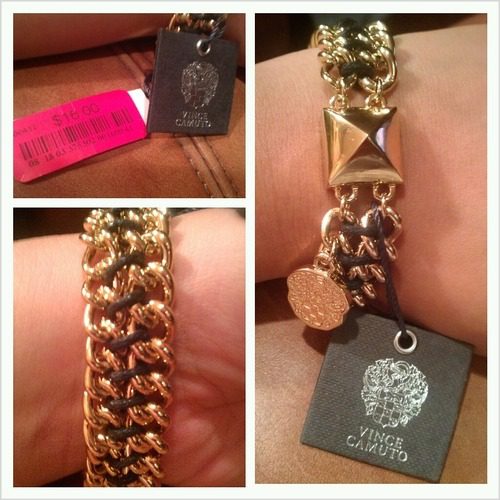 But don't worry about the lack of information, as you can still find this section without it. It's probable that you can find a variety of European, modern, as well as haute apparel and accessories. There are also a ton of other premium designer goods available in this area, along with jewelry.
Spend to your heart's content because they will deliver
One thing that can frustrate you when you are on a shopping spree is how to get all the stuff you're buying to your place. At T.J. Maxx, however, you needn't worry because they do home delivery. They deliver large items, such as furniture, to your house.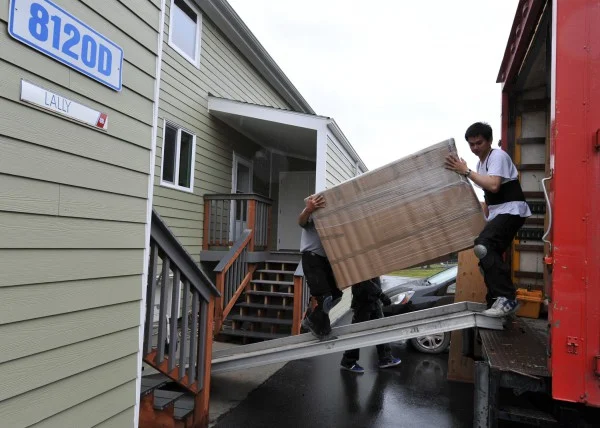 The T.J. Maxx delivery personnel will ferry the item you have purchased, to your home, in one of their vehicles. For more specific information, speak with a staff member at your neighborhood shop because the delivery cost is dependent on the location.
Scoping saves time
Ever heard of the term "shopping the track?" Odds are that you have not come across this term. What it refers to is working your way around the store's periphery initially if you only have a limited amount of time for shopping.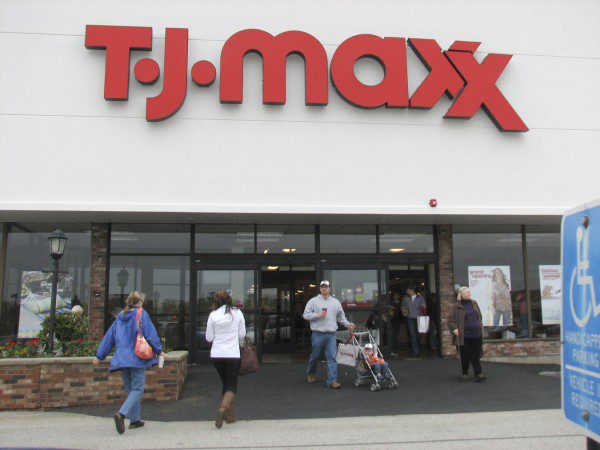 So now you know what it means. But what is it for, you might ask? Well, this can help you get a decent understanding of what products they have and don't have so you can avoid wasting time browsing the numerous aisles.
Make the best use of the digital space
Look, let's be perfectly honest here. Nearly each one of us has some form of a social media presence these days. So why not follow T.J. Maxx on Twitter and Facebook in order to remain informed on all their latest happenings?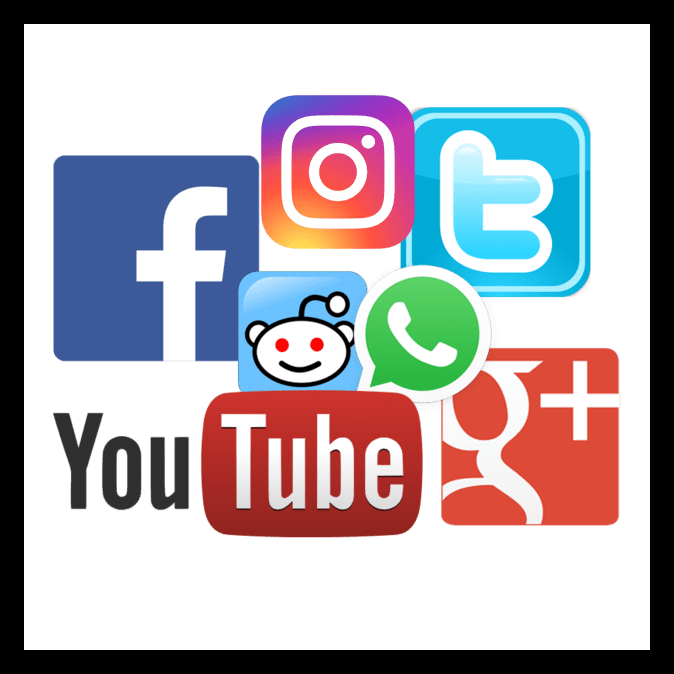 The business promotes what is happening in its retail locations. They also post about a few of the novel things that they are acquiring in stock (when the seasons shift) on their social media accounts. So it's always best to keep in touch.
The employees are your friends.
We know that in certain cases, the reluctance to confront a store employee for help can be quite genuine. But sometimes, it helps to be confident to ask the staff what the current discounts at the store are without being embarrassed.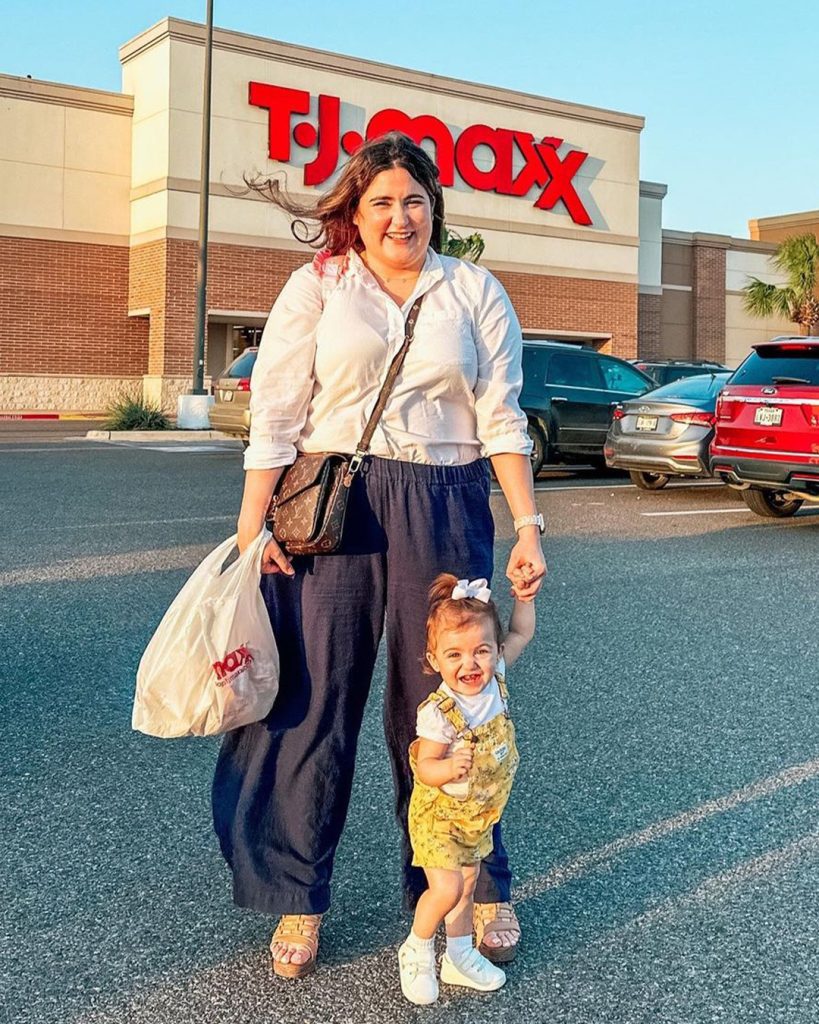 Since these individuals are the ones who stock the shelves, they are the best people to ask about current specials. It's the logical thing as they are quite up-to-date. They can also inform you of the arrival dates of new deliveries and merchandise.
Waiting on something? Think again!
Like with most things in life, there are pros and cons to waiting on a product. It can allow you to purchase the product in question for a lower cost due to markdowns. But keep in mind that there also exists a chance that things might not go your way.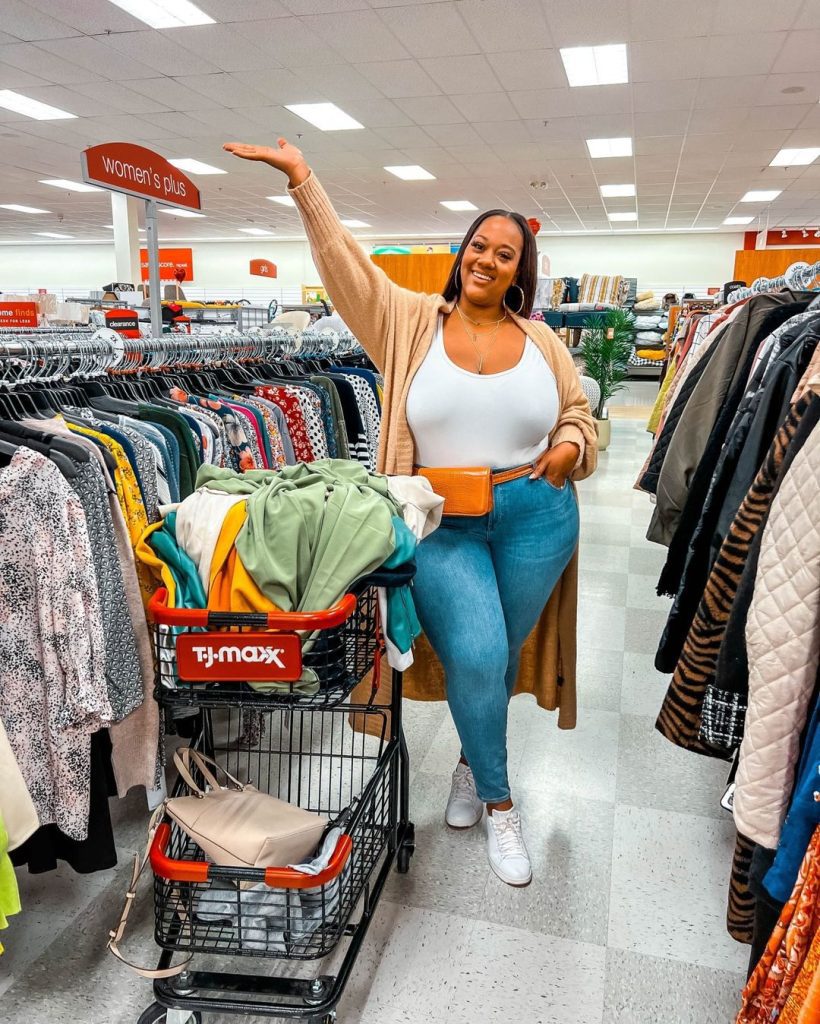 Additionally, the product in question might get purchased in the interim. So, make the decision to buy it if it's a thing you truly want in your possession. Since T.J. Maxx exclusively offers overstock merchandise, once it goes out, it's gone for good.
Shoes? Yeah, shoes!
When you want to buy some shoes, you visit your local boutique or a store that sells the kind of footwear that you are after. But many individuals never consider purchasing shoes at a T.J. Maxx. Well, it's time you changed that attitude!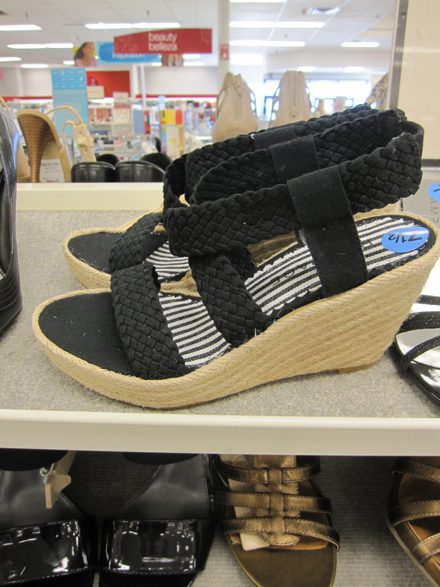 Yet, they frequently stock prominent brands such as Adidas at just a small portion of what other outlets charge. They are also a fantastic store to purchase heels, pumps as well as other types of women's footwear. Imagine stumbling on a pair of affordable Louboutins!
Looking for a killer pair of shades?
Very few sunglasses can provide you with the timeless suave that is accompanied by brands such as Jacques Marie Mage, Thierry Lasry, and Matsuda. These brands are usually found at specialized boutiques. That said, T.J. Maxx can also lay claim to having a fantastic range of sunglasses.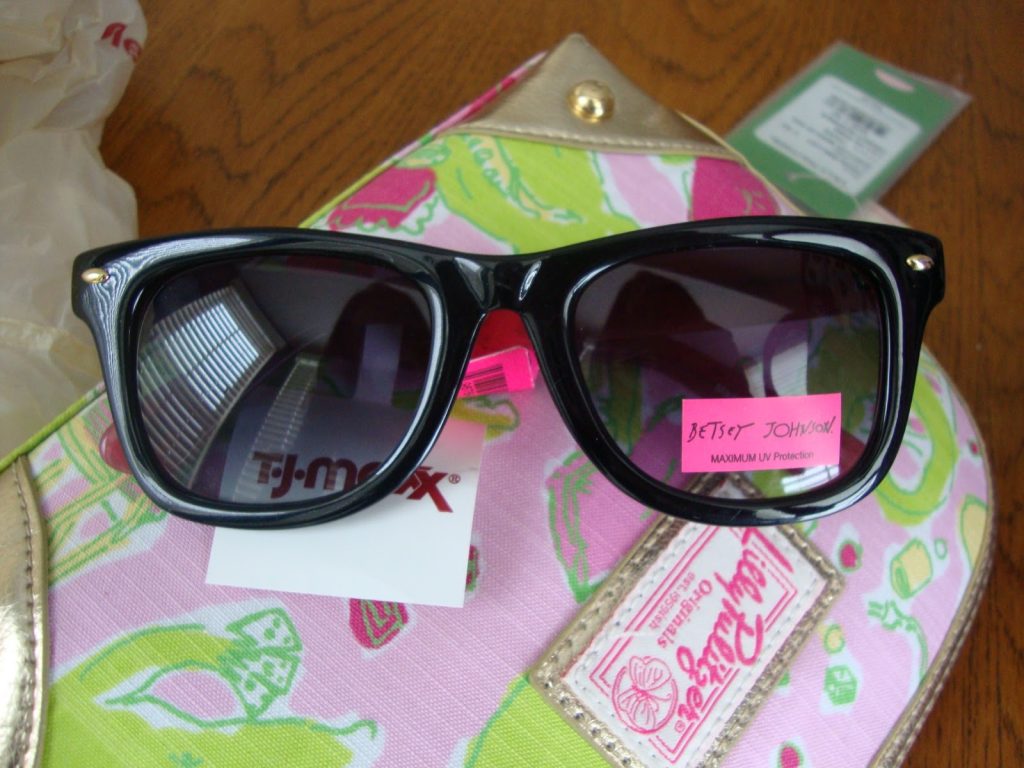 There may be good quality sunglasses on the shelves for just as little as $9.99. They are frequently kept close to the cash register area. Though they may not be as high-end as Matsuda or other famous brands that we mentioned, they do have charm!
T.J. Maxx and beyond
It's a good thing that T.J. Maxx made the decision to diversify itself from just selling clothes. On their expansive shelves, there are numerous home decor items that might intrigue you. You will probably be able to find whatever it is you're searching for here.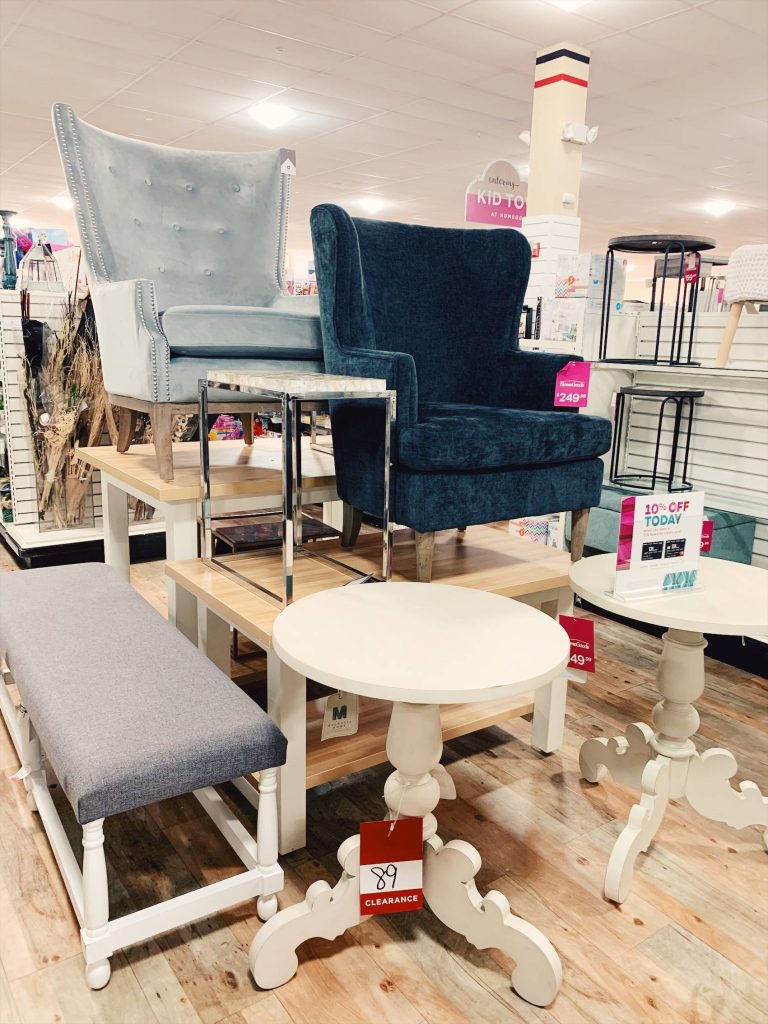 Considering their range of products, that's no halfhearted guarantee. While shopping at one of their premises, expect to find carpets, drapes, mattresses, cushions, photo frames, and other types of household products. They even have those plastic potted plants that look like the real thing.
Toys! Toys!! Toys!!!
Ever scratched your head in frustration over being unable to find a suitable gift for your child? Well, worry not and head to the nearest T.J. Maxx, as it can be an excellent site to get something for your little one. They offer a wide variety of children's board books too!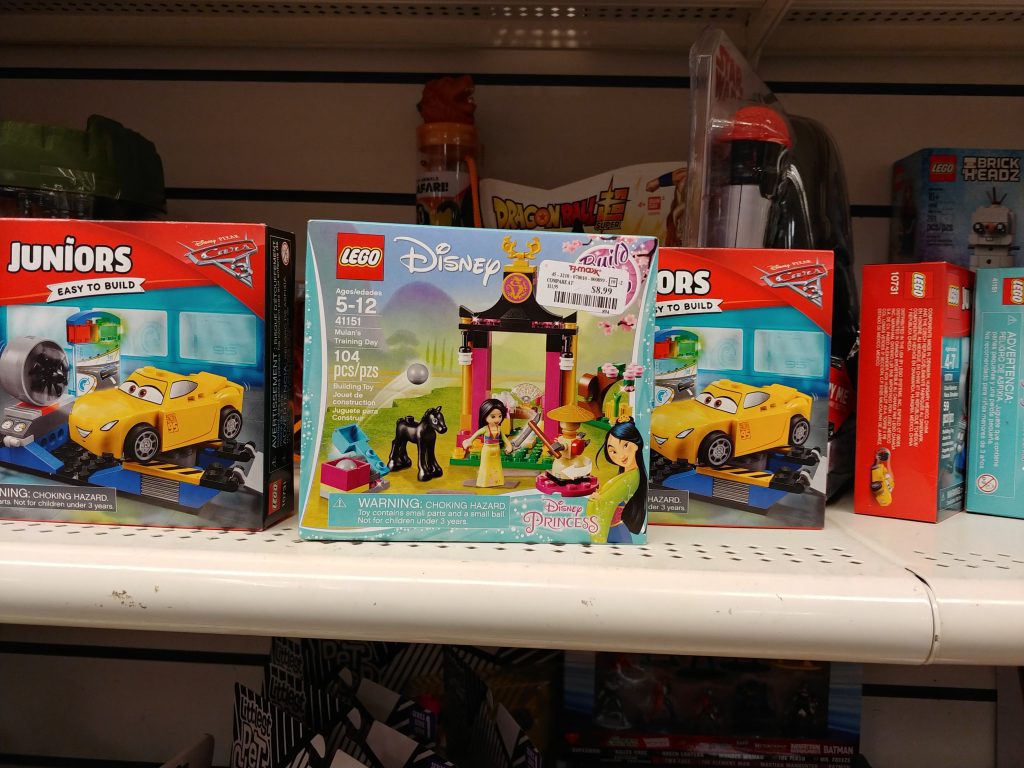 This is in addition to a wide variety of toys in their inventory. Many of the trendy things you are likely to buy in well-known toy stores can be found in most T.J. Maxx stores. So why not pay these guys a visit if that's the case?
Lost the charger again? Worry not!
No matter how careful you are, you're bound to lose your phone charger someplace or the other. If it is lost for good, don't worry. You can usually find tech items like phone covers, spare cords, as well as screen protectors near the checkout line.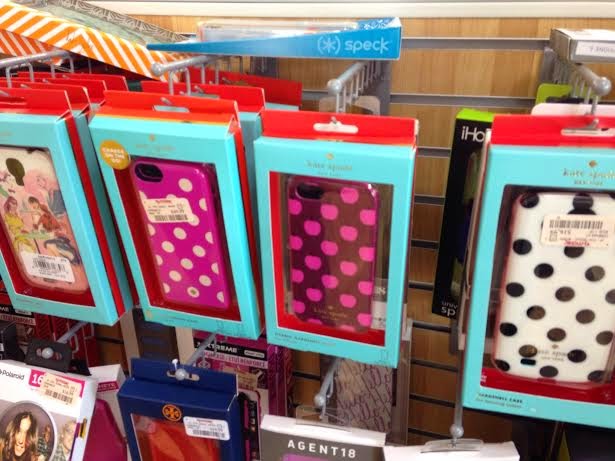 They typically carry a wide variety of well-known brands. Compared to other electronics stores, you are bound to save a substantial amount of cash by purchasing these things from T.J. Maxx. So if you happen to be in a hurry, Maxx has got you covered.
Everything under one roof
Gone are the times when a store used to sell one kind of product. If you deal in large quantities of products, it is advisable to branch out as much as possible. This is how T.J. Maxx has chosen to operate, as they offer a vast selection of goods.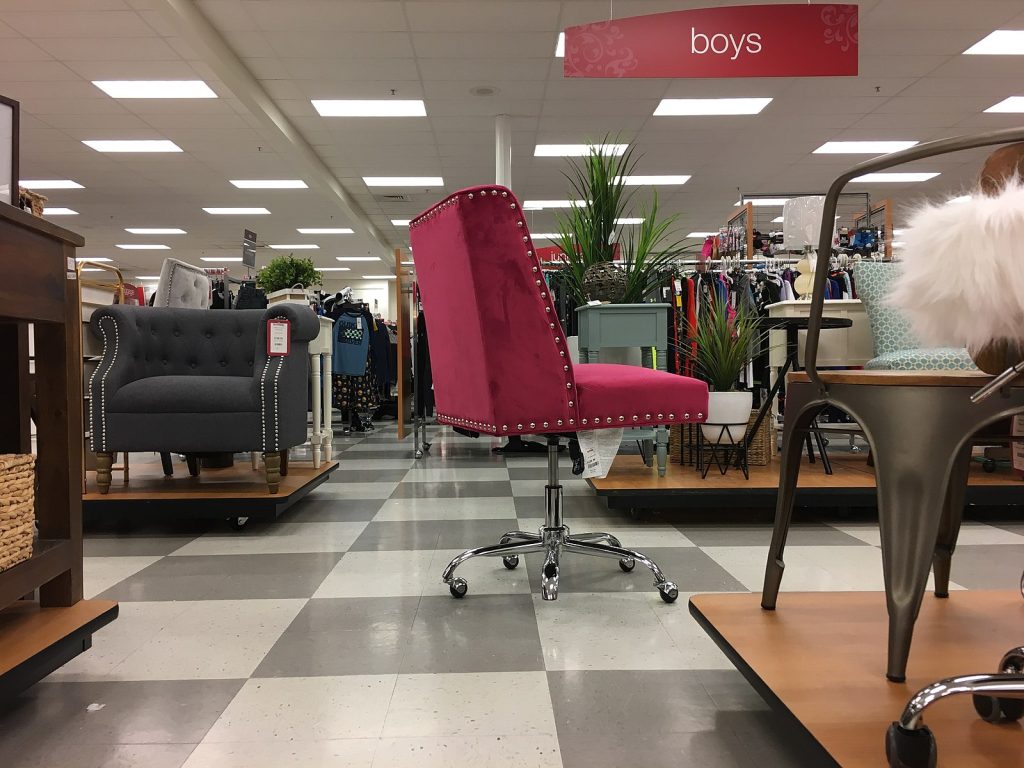 It has now become something that is more than just a clothes shop. They provide electronic devices, household items, cooking equipment, furnishings, and a variety of ornamental products in addition to the pet food and other necessities we have mentioned.
Maybe stick to the cosmetic chains when it comes to beauty products
At a T.J. Maxx, you could potentially be able to get your hands on the Anastasia Beverly Hills contour kit at half the price! In the cosmetics section, cheap retailers sell certain high-end beauty items for considerably less than customers would shell out at Sephora.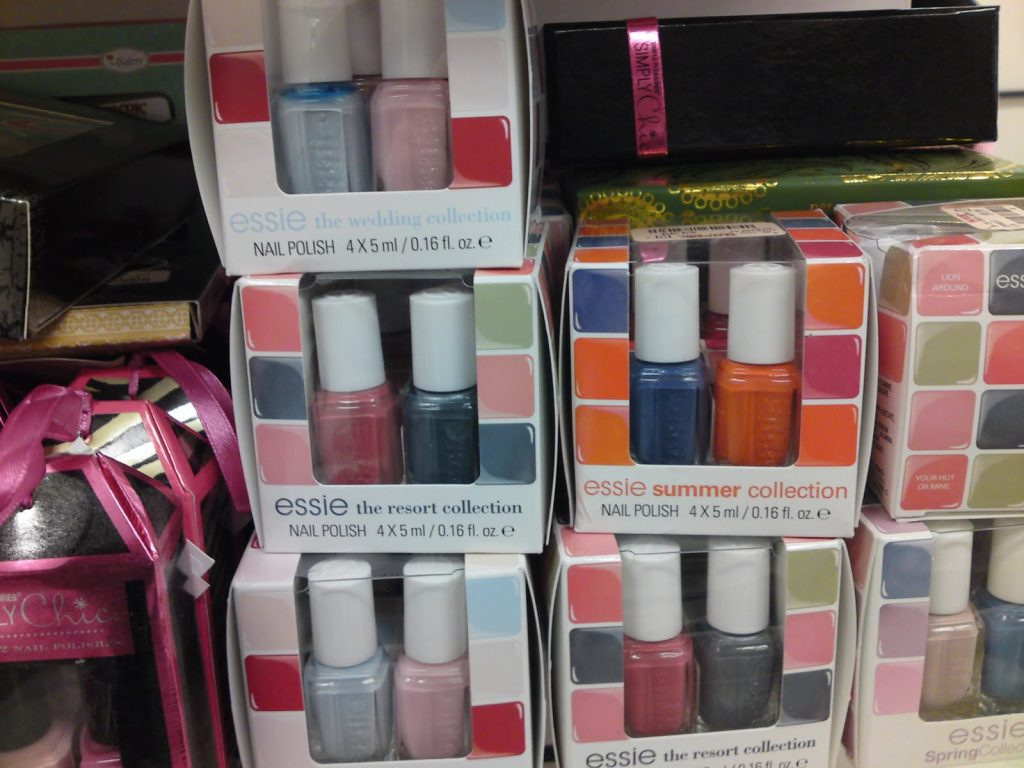 But be careful not to be tempted by the low pricing. Nearly all of the items evaluated in T.J. Maxx locations have dates of expiration, according to an inquiry. This makes it impossible to know how long they've been sitting on the shelf.
Keep an eye out for the TJX label
There you are, frolicking down the clothing aisle at T.J. Maxx, and you spot this gorgeous coat. Looking at it, you think you got a great deal on this designer coat. But first, you decide to look at the inside tag, and that's when you notice a label named "TJX."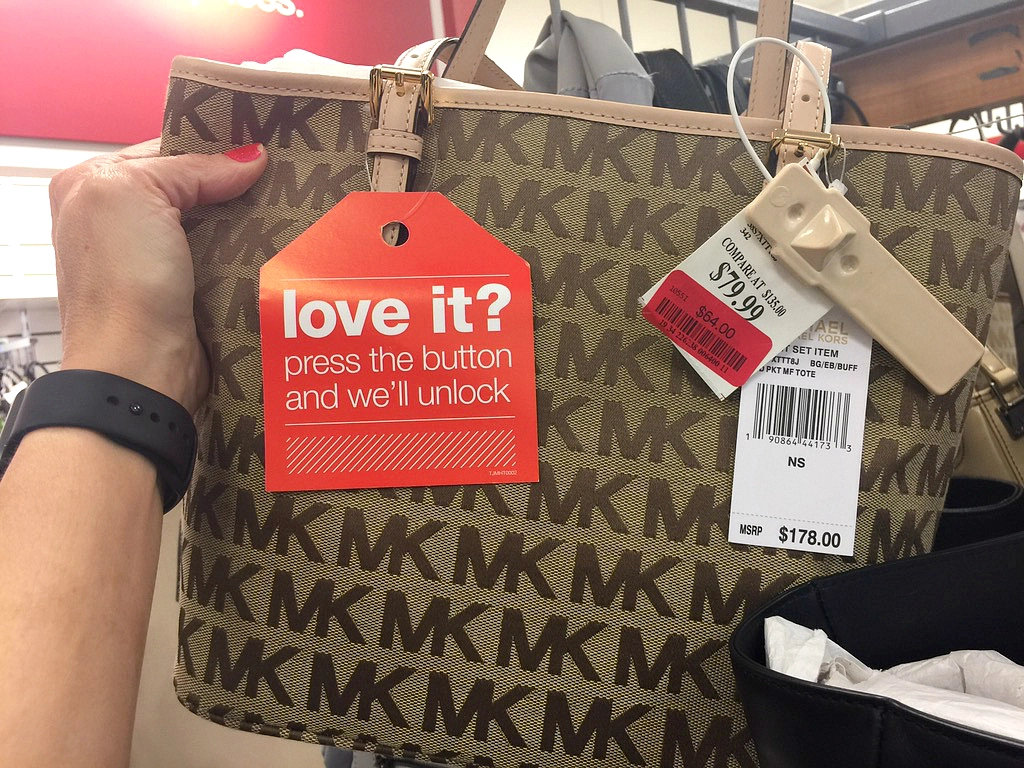 The "TJX" label on some products offered at T.J. Maxx may indicate that they are licensed goods created especially for discount retailers. Be aware that a licensed product might not have the exact same fitting or craftsmanship compared to what you'd anticipate from a designer brand.
Drive a bit to find those amazing deals
What is the best option when you really need to make a change to your wardrobe but you happen to have a limited budget? Sadly, the closest T.J. Maxx doesn't have the price cuts you were hoping for. But, like always, there is a workaround.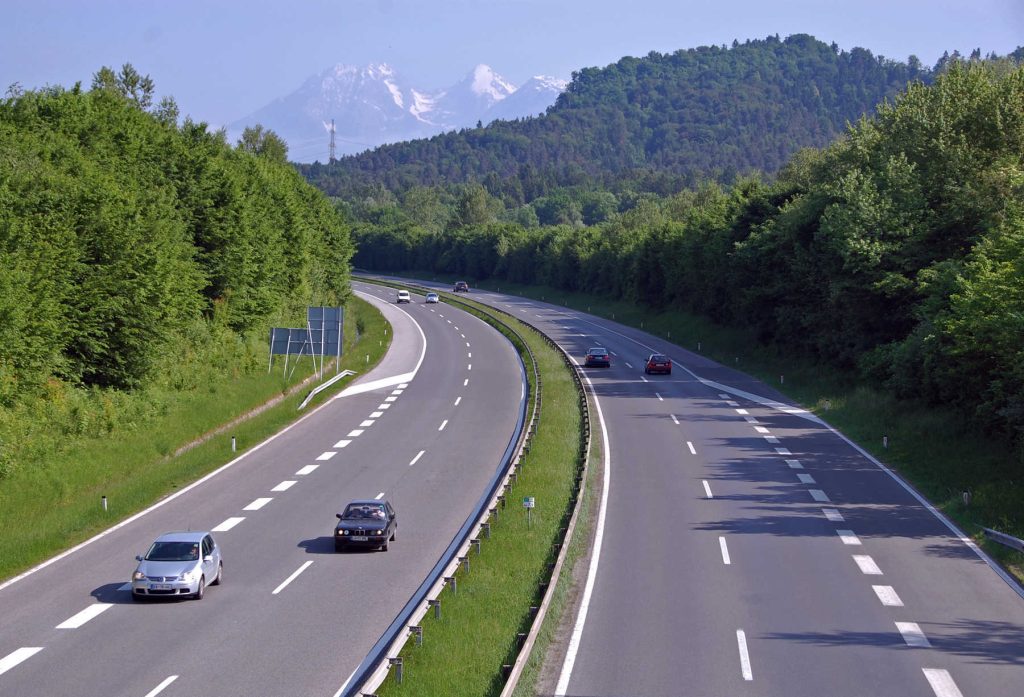 It's likely that a T.J. Maxx is less expensive than the national average if you reside in a prominent urban area. If you reside in a rural or suburban region, think about making a shopping excursion to a major city close by to save money.
The men's section might have what you're looking for, ladies
There may be a recurring trend here, but the main lesson is that the best items at TJ Maxx can be found anywhere, including the men's department. If you are female, you might not think to look in the men's section.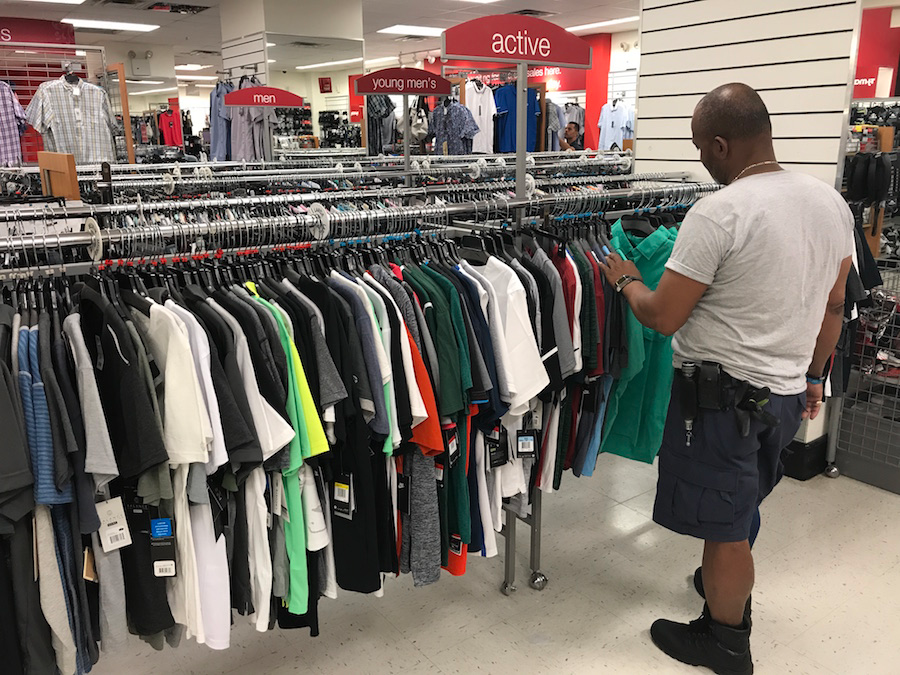 But if you let your curiosity win and explore the men's section, you might discover items such as oversized jeans, flannels, as well as cozy sweaters there that you normally wouldn't necessarily find in the women's section. Even famous stylists advise perusing TJ Maxx's men's department.
Time to go baggage shopping
Luggage bags are very helpful and actually vital when you think about it. But good suitcases can also be incredibly costly and difficult to purchase. Consequently, purchasing them at TJ Maxx is the best option because they offer a fantastic range.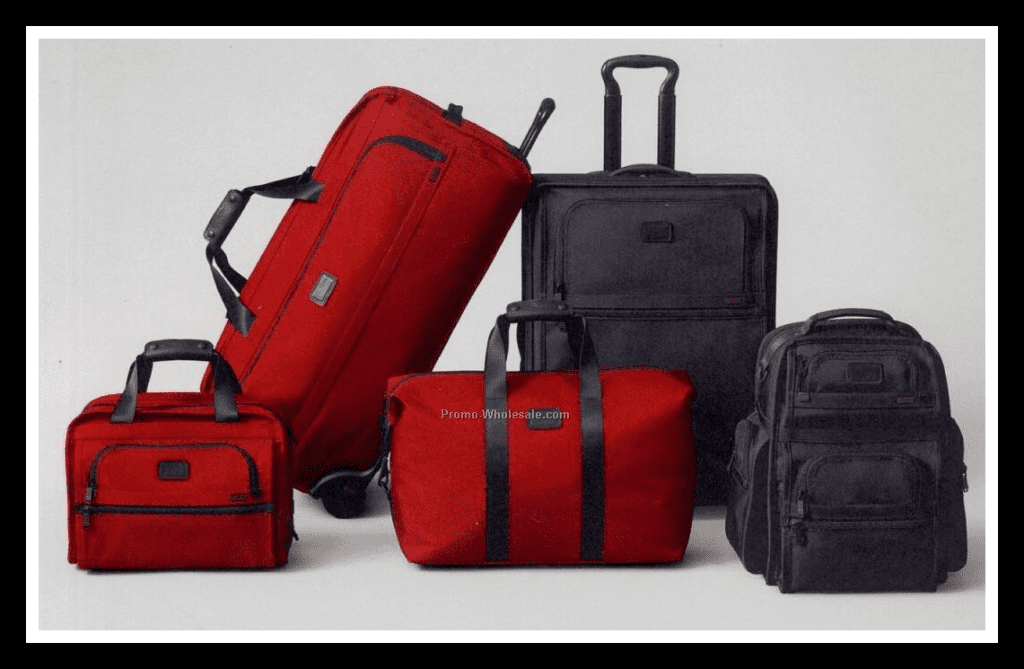 All those choices are available for less money here than they would elsewhere. Hard-shell rolling bags, duffel bags, three-piece sets, carry-ons, plus practically every other form of luggage you can think of are all available at TJ Maxx's online baggage selection.
Maybe Black Friday isn't worth the hype after all.
We are not lying when we say that most of us eagerly look forward to Black Friday sales. Though T.J. Maxx may seem like a wonderful place to score some Black Friday deals, you could be more successful delaying until the end of the festive season!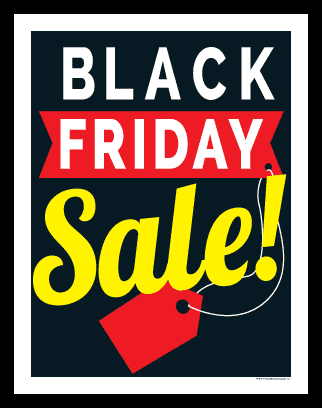 Around then, there will be even more substantial discounts. Many sources claim that while you might find numerous brand-new products on Black Friday, TJ Maxx's Black Friday offers are frequently less advantageous compared to the store's regularly lowered rates. An interesting fact to keep in mind.
All your sanitary products under one roof
Sephora is the first thing that comes to mind for those who are beauty conscious. But have you ever thought of the fact that T.J. Maxx has an extensive healthcare section? Because such a place exists. Many forget about the fantastic purchases you can make in-store.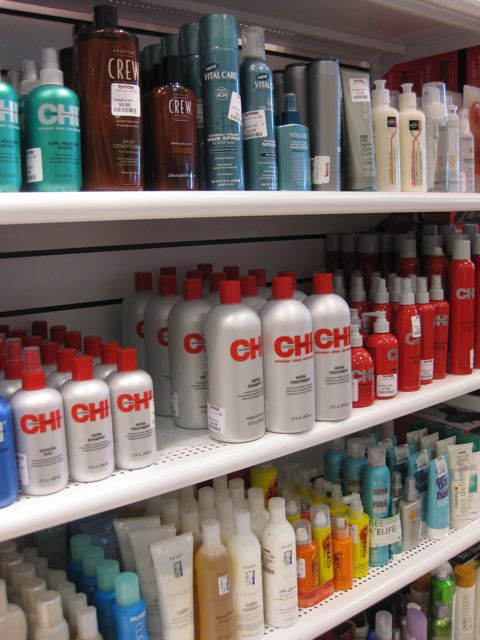 At T.J. Maxx, you may shop for every person on your list in addition to replenishing the whole personal countertop, including shampoos and conditioners, fragrances, shower gels, oils, as well as nail polish. Ladies, now is as good a time as ever!
A haven for culinary enthusiasts
Please don't misunderstand us. The usual places you visit are fine and all. However, consumers frequently overlook the fact that TJ Maxx also has a wide selection of delectable gifts and food items featuring European olive oils, handmade pasta, high-quality kitchenware, and much more.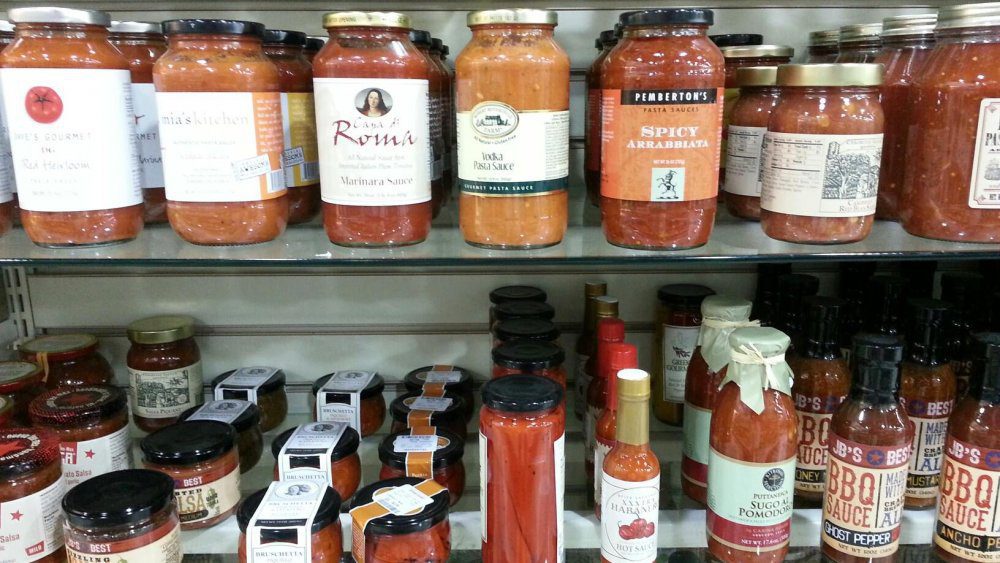 Around the festive season, T.J. Maxx releases an even larger selection of gift basket options, so make sure to stop by the store right away to buy something to give to the foodie, baker, or cook in your circle of friends.