From Nashville To New York: Discovering The Homes Of Taylor Swift
By Makungu H September 2, 2023
---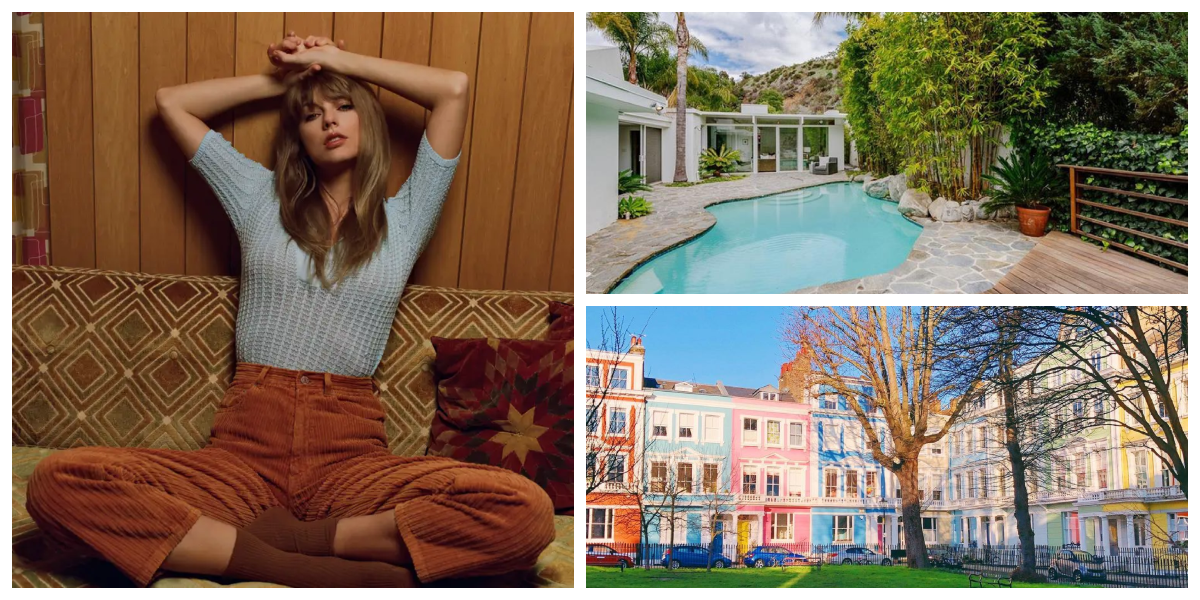 This article was originally published on
mydiwise
Back when she first dazzled onto the scene, Taylor Swift was the darling country singer with golden curls and her trusty guitar. Taylor is now one of the wealthiest self-made females in music, just behind Rihanna, who takes the top spot. They're practically racing to the billion-dollar finish line, with Taylor predicted to hit that mark by the grand finale of 2023.
And with all that dough jingling in her pockets, you can bet your dancing shoes she's eyeing some prime real estate bling – luxurious mansions, anyone? Taylor's like the poster child for the "I'm Super Rich, Auntie Vibes" club. So, come along as we take an inside look at where this superstar lays her talented little head.
What did you buy with your first check?
Taylor kicked off her real estate portfolio with a snazzy penthouse condo on Nashville's historic Music Row. Swift bought the 2 million dollar condo after her hit song "You Belong With Me" hit the top of the charts in 2009.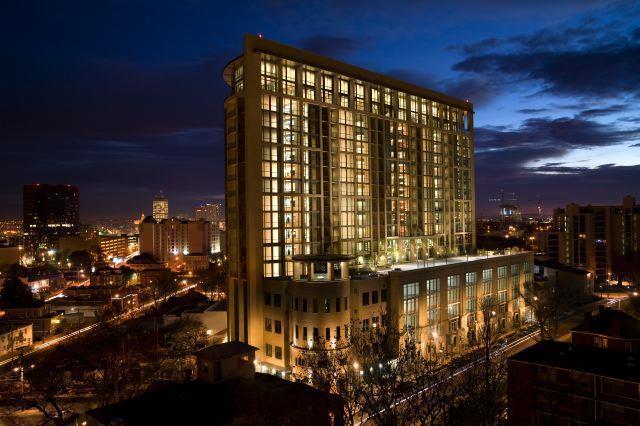 Taylor and her family have taken up residence in a luxurious 3,240-square-foot apartment, smartly situating themselves right at the heart of Nashville's vibrant entertainment hub. When it comes to a first-time dwelling, it's hard to deny that this one is undeniably swanky!
Space to spread out
Squeezing your whole family into an apartment might raise some claustrophobic concerns, but in Taylor's case, they had more than enough space to stretch their legs. This place boasts three bedrooms and four-and-a-half bathrooms, yet that's just the beginning of its charms.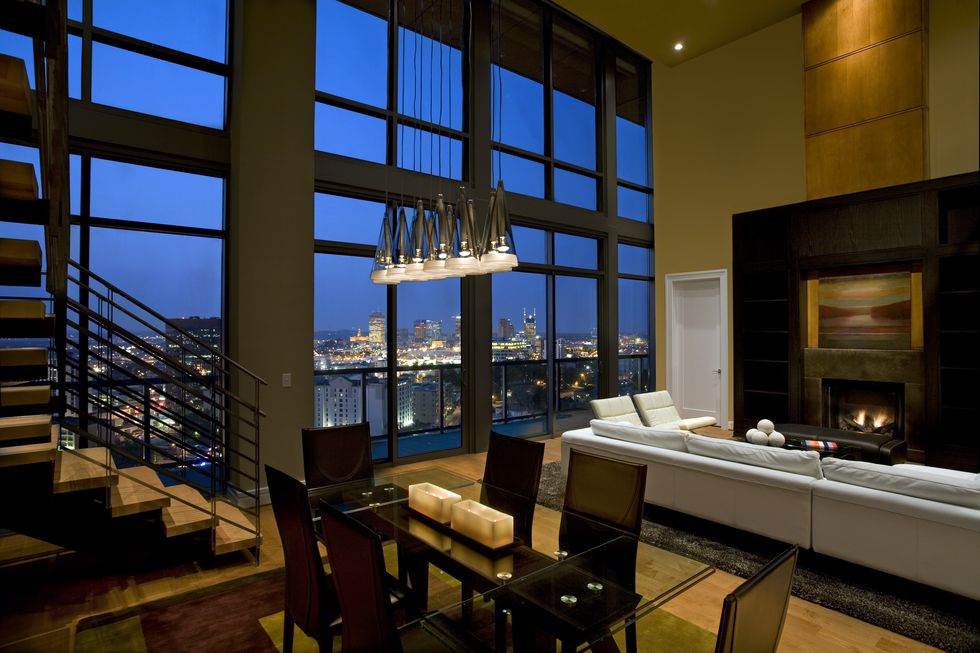 The amenities available in the apartment building are also world-class. The Adelicia also has an Olympic-sized pool (heated, of course), a fitness center complete with an on-site personal trainer, and a private gated park. It's like a city on its own!
A little touch of whimsy
Just imagine, at the tender age of 20, Taylor had already snagged her very first home and was met with the delightful task of making it her own. But, honestly, with a canvas as breathtaking as this one, decorating was more like a breeze than a challenge!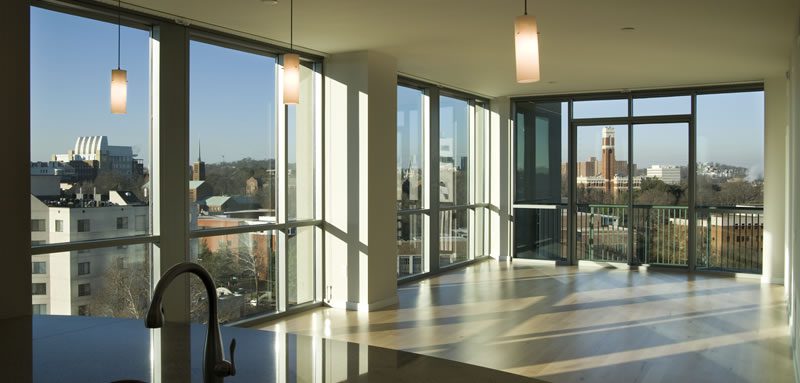 The floor-to-ceiling windows bring the beautiful skyline straight into the living room. Taylor has since added her style to the place, which she describes as "shabby-chic Alice in Wonderland." Somehow, that description fits this era of Taylor so well!
A stones throw
While the views were spectacular, and the amenities reeked of luxury, the primary reason for Taylor's relocation to this apartment was its convenient proximity to her workplace. For country artists, this is the heartbeat of opportunity if you want to forge your career.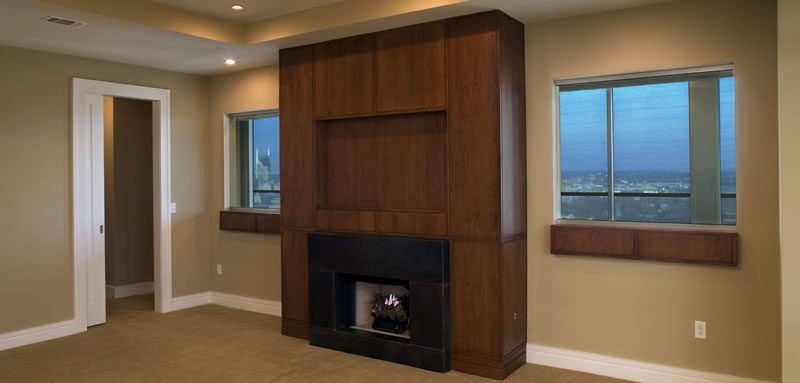 This neighborhood isn't exclusive to country singers alone. The Adelicia building has also been the residence of other notable figures, like Caleb Followill, the lead singer of the band Kings of Leon. There's a current listing for another penthouse in the building. For $3 million, you could become Taylor's next-door neighbor!
A gift for mom and dad
Two years after Taylor dipped her toes into real estate, she went big and got her family a sprawling estate. And let's be clear; it's not just a "home"; it's an estate. There's simply no other word to capture the grandeur of this 5,600-square-foot behemoth nestled on a vast six-acre expanse of land.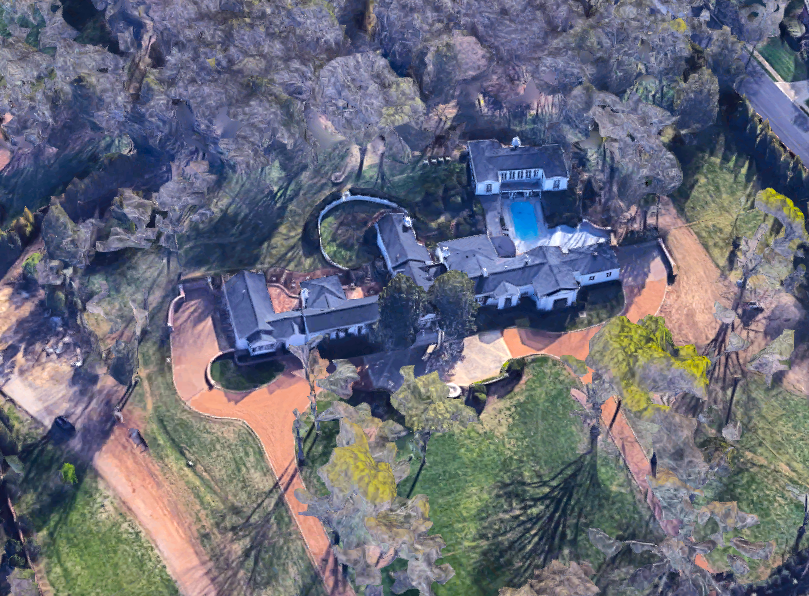 The estate also features a 2000-square-foot guesthouse with views of the pool. Taylor bought the estate in the star-studded neighborhood of Forest Hills for $2 and a half million. Daddy and Mommy Swift must have been through the moon when their daughter gifted them such a stunning gift.
It's all in the details
This house is an absolute stunner. The finishing touches practically shout "luxury." The floors boast a breathtaking herringbone pattern, the fireplaces are intricately carved from marble, and the ceilings reach for the sky. The French doors elegantly frame the picturesque gardens. Altogether, it's a residence befitting of music royalty.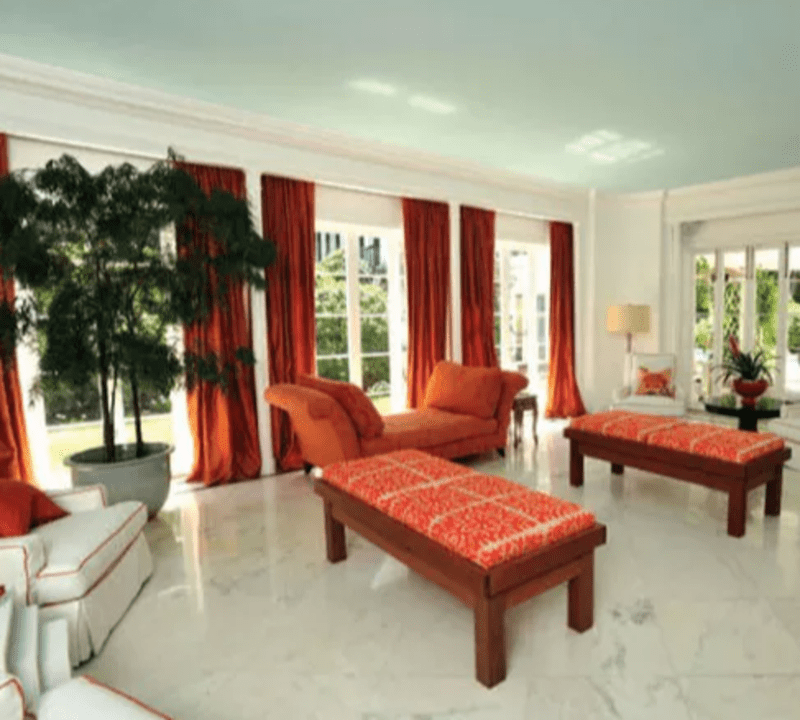 The Nashville Estate, famously referred to as Northumberland Estate, remains under Swift's ownership. Her mother still resides there, and despite the tall walls and formidable fences, there have been instances when the paparazzi managed to capture Taylor during her visits to her mother's abode.
Just call her "The Queen of Good Investments"
Taylor certainly puts the Nashville estate to good use. Rumor has it that she's transformed the 2,000-square-foot guesthouse at the rear of the property into a fully equipped recording studio. One can't help but wonder if any of her chart-topping albums were crafted within the walls of this very house.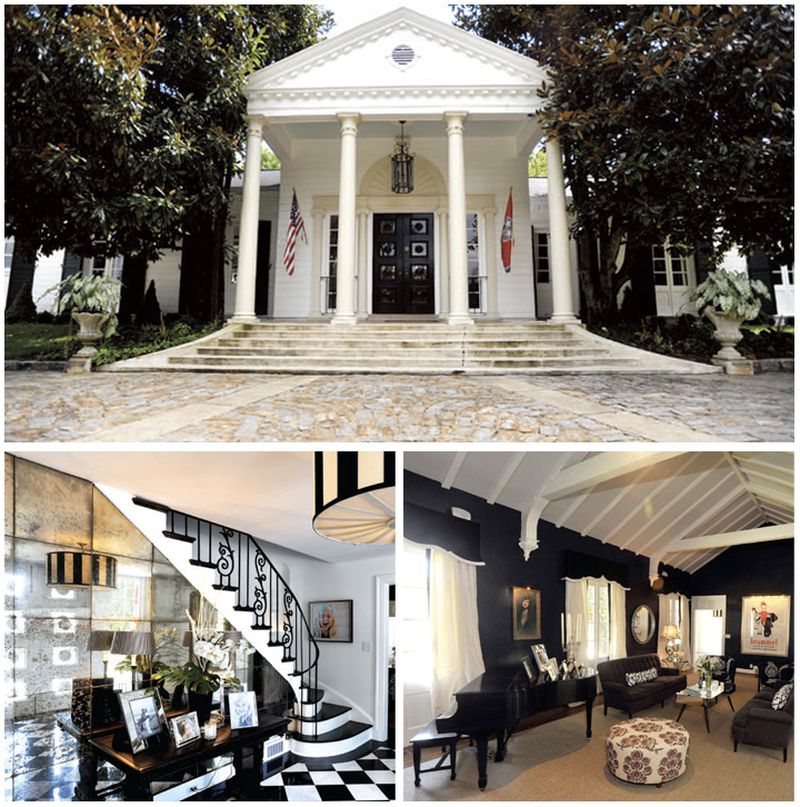 Real estate is often hailed as a solid investment, and this house certainly proves the point. Since 2011, the property has seen a remarkable appreciation in value, soaring by a staggering $5.5 million! Taylor originally acquired the home for $2.5 million, now commanding a hefty $8 million price tag. Impressive.
Where it all began
Before the glitz and fortune, Swift was a young girl raised on a Christmas Tree farm. Yet, her upbringing wasn't exactly modest. Her father worked as a stockbroker at Merrill Lynch, and their Christmas Tree Farm sprawled across a generous 11 acres of land.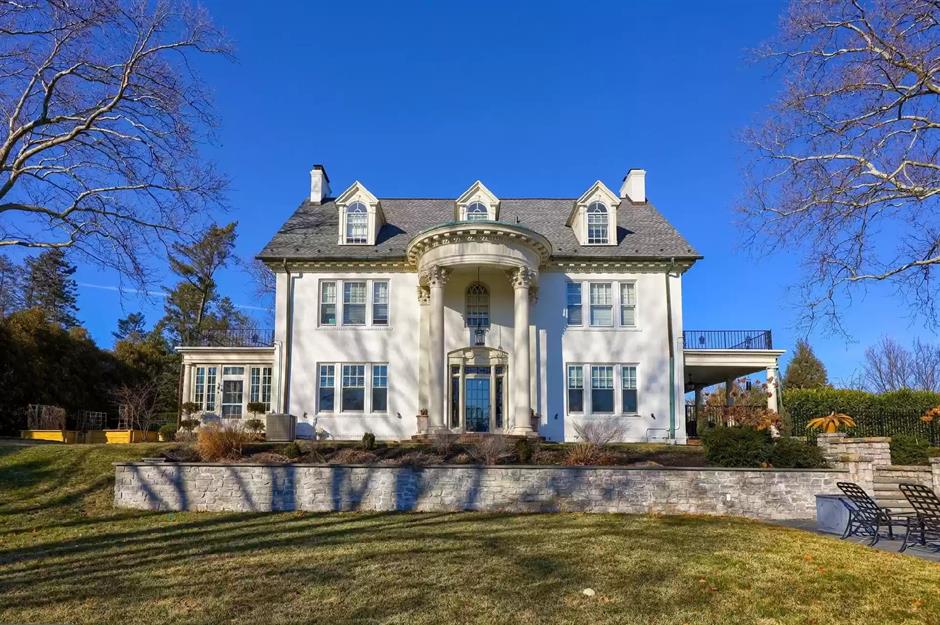 Taylor's early years were rooted in the Christmas Tree Farm, but the family later transitioned to a spacious five-bedroom residence in Wyomissing. It was within those walls that Taylor's musical talent truly flourished. She journeyed to New York for vocal lessons, a path that seemed to foretell her destined rise to stardom.
Baby Taylor
The Swift family sold the home in 2022 for a little less than $800 000, and since then, the home has gone through renovations, so it might not look like it did back when Taylor was a budding star. Still, it's fascinating to see where the beginnings of greatness took place.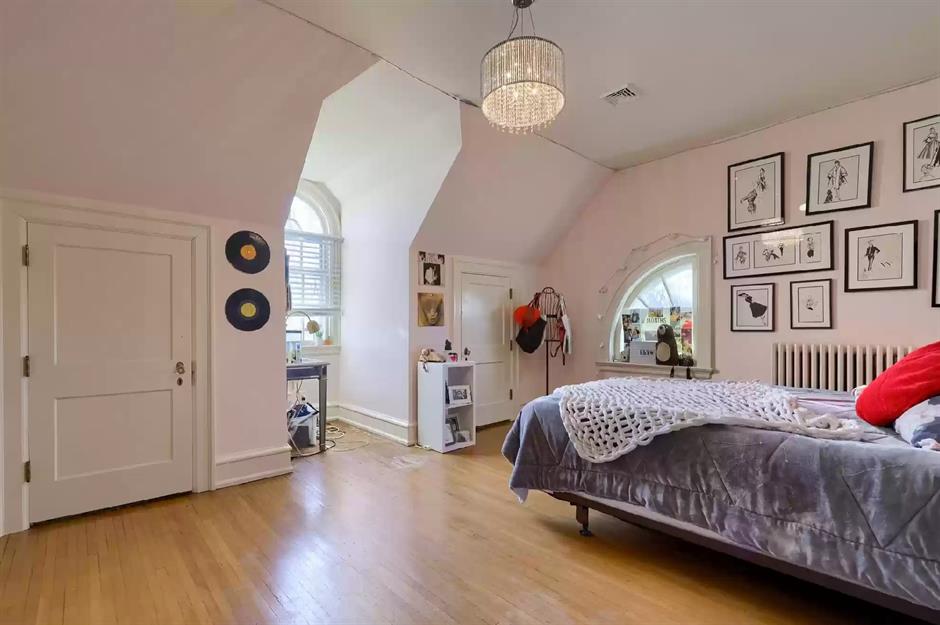 We can just imagine a young Taylor with her golden ringlets sitting at this window, dreaming of all the songs she'd write. We wonder if inspiration would hit her as she sat on the beautiful hardwood floors and strummed on her guitar.
Old time beauty
Taylor's 3,560-square-foot childhood home is seeped in history. It was initially built in 1929 and was built in the Georgian Colonial style. The house originally boasted features like crown molding, a butler's pantry, and brick fireplaces; however, it has undergone multiple renovations throughout the years.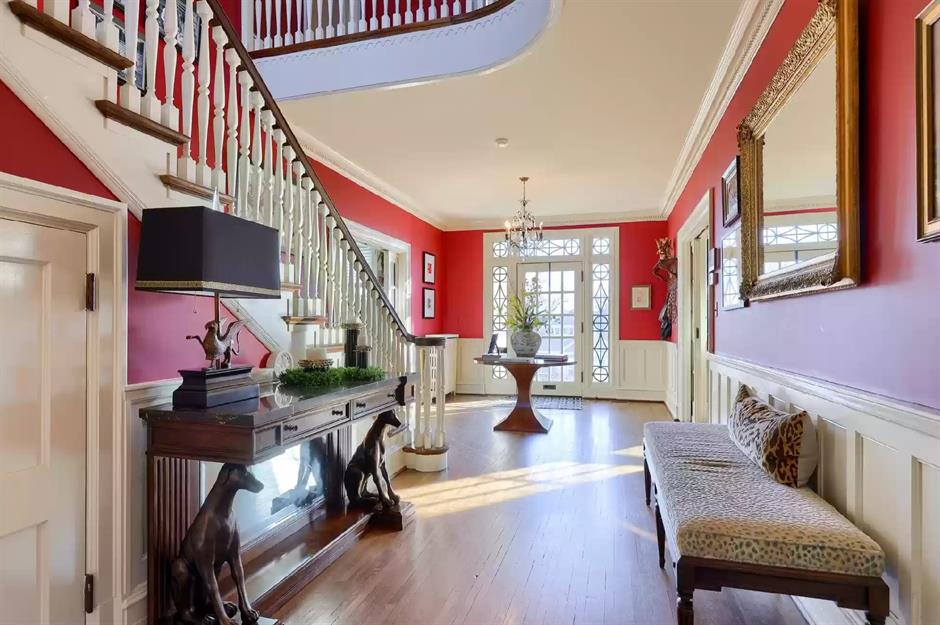 Although the home has undergone transformations, it proudly retains several original features. When you step inside, a grand staircase welcomes you, guiding you to the five bedrooms and four bathrooms within its walls. The exquisite French doors and gourmet kitchen contribute to the opulent ambiance that defines this residence.
Racking up residences
Taylor Swift has been in the music game from the tender age of 16. And though she is known mainly for her music, she has a great sense of business and has managed to maintain and grow her wealth throughout the years.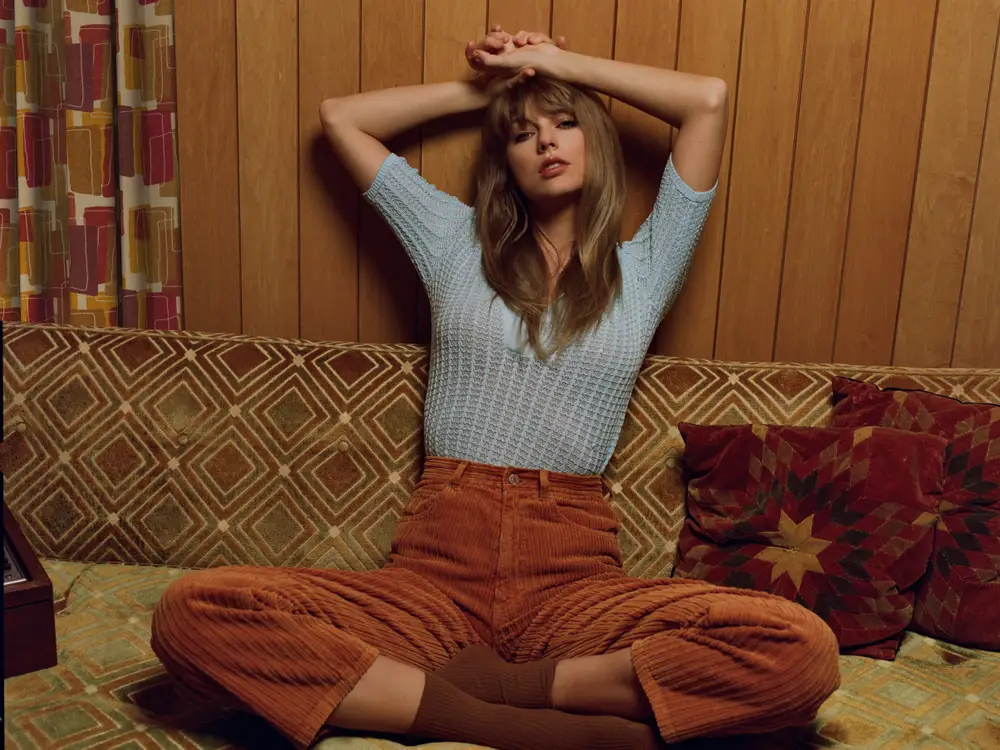 Her real estate game is strong these days, with a portfolio valued at a whopping $150 million. Talk about a remarkable feat for a gal with those down-home country roots! It's like she's gathering homes like Thanos collects Infinity Stones. Eight residences now bear her name—more than most of us can claim!
Welcome to Beverly Hills
With the flourishing of Taylor's career came a significant boost to her bank account. Hence, it's unsurprising that following the monumental success of her album "Speak Now," which achieved a remarkable six-time platinum status, Taylor treated herself to a stunning residence in the heart of Beverly Hills.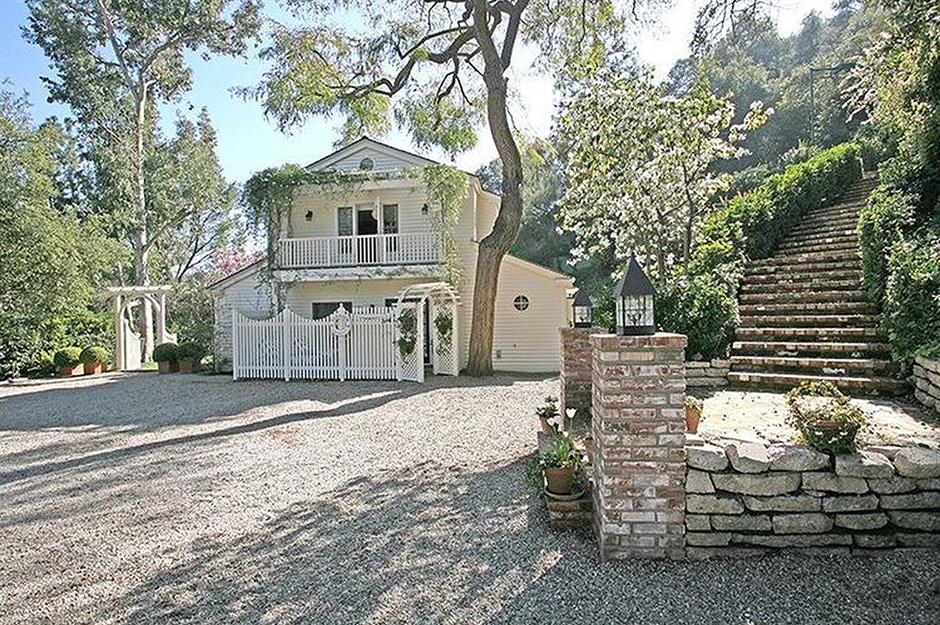 Taylor's Beverly Hills residence embodies the iconic and timeless charm of Cape Cod style, a quintessential American architectural tradition. Typically, homes fashioned in this style feature distinct gabled roofs, inviting low ceilings, a central chimney, and a prominent center door.
Feels like home
Maintaining its charming and cozy atmosphere, this home is notably more modest in size compared to some of her other lavish properties. It boasts four bedrooms and four bathrooms, offering comfortable living spaces. However, the property is quite spacious, occupying a generous plot of approximately one and a half acres.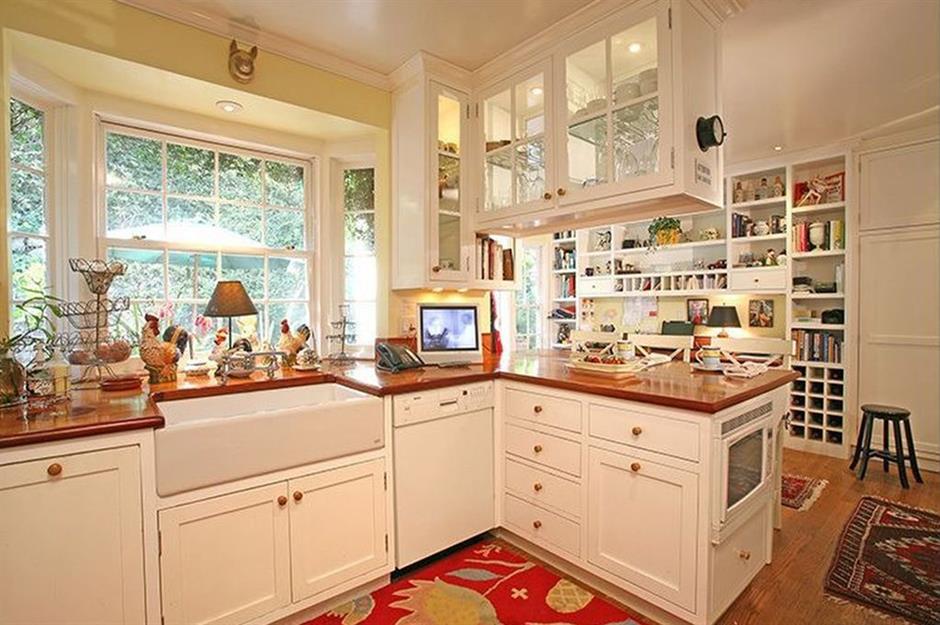 The house boasts a kitchen flooded with natural light and a delightful country ambiance, making it the ideal spot for baking. While the home isn't expansive, it features a generously sized master bedroom that conveniently connects to a walk-in closet—perfect for storing all of Taylor's dazzling sparkly boots, no doubt!
Big girl buys
Back in 2011, at 22, Taylor made a significant purchase, acquiring the home for $3.6 million. This marked one of her earliest adult investments, and it was a crucial one. With her career soaring to new heights, she found herself frequently in Los Angeles, making this move an essential step in her journey.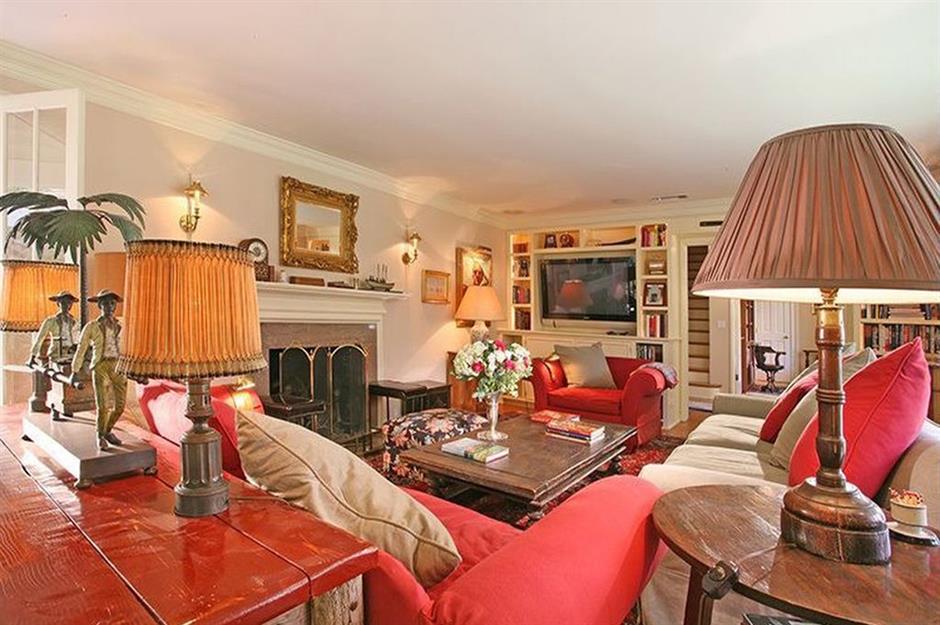 In its entirety, the home is 2,826 square feet. Inside, the design embodies a classic and timeless feel. The combination of low ceilings, a charming fireplace, and wooden floors create an inviting and cozy ambiance. It's easy to envision Taylor nestled on the sofa, penning heartfelt songs while embracing a cold winter's day.
Money moves
The home's exterior matches its interior in terms of beauty. The expansive gardens wrap around the house, providing a lush and vibrant setting. Additionally, a guest house on the property features a single bedroom, a bathroom, and its own fully equipped kitchen.
Taylor owned the home for a few years before eventually parting ways with it in 2018. The property was sold off-market for $4 million, netting Taylor a tidy profit of approximately $400,000. Over time, Taylor has certainly honed her skill in making substantial gains from selling her residences.
A different type of home
Taylor's subsequent foray into the Los Angeles real estate scene involved her acquisition of a captivating mid-century modern home. This architectural style is renowned for its blend of glass, wood, vinyl, and metal elements. Notably, the design embraces curved shapes, a defining hallmark of this unique aesthetic.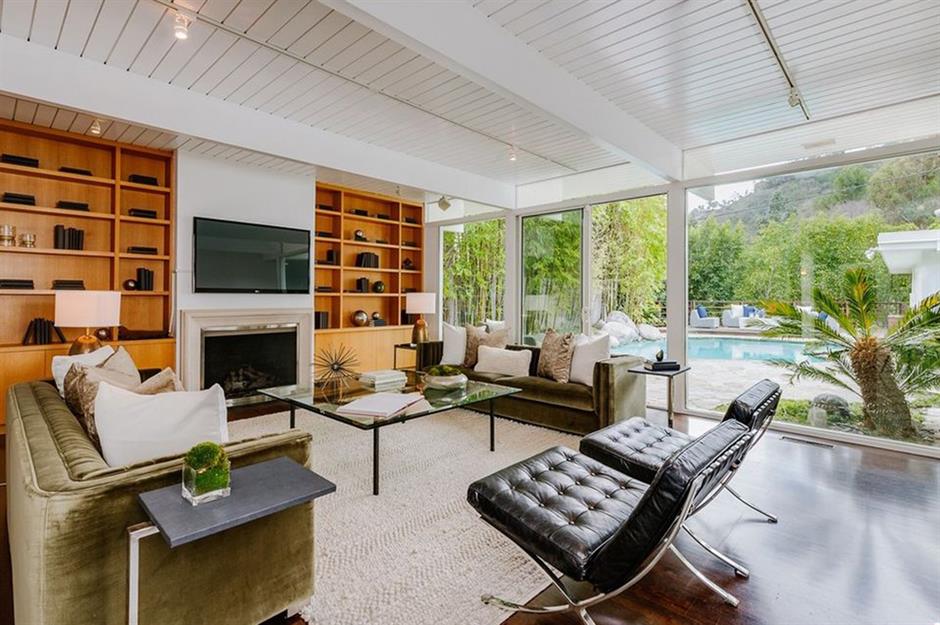 Taylor's mid-century home is a faithful representation of the style. It boasts striking floor-to-ceiling windows, elegant dark wood floors, and meticulously crafted built-in wooden shelving. In contrast to some of her other properties, which leaned towards traditional and quaint, this home exudes a clean and minimalistic ambiance.
One with nature
The expansive floor-to-ceiling windows provide a breathtaking view of the picturesque outdoor space, complete with a pool and a charming courtyard adorned with a deck. Positioned on a hillside, the home enjoys a generous amount of privacy, perfect for those leisurely late-night swims in the backyard.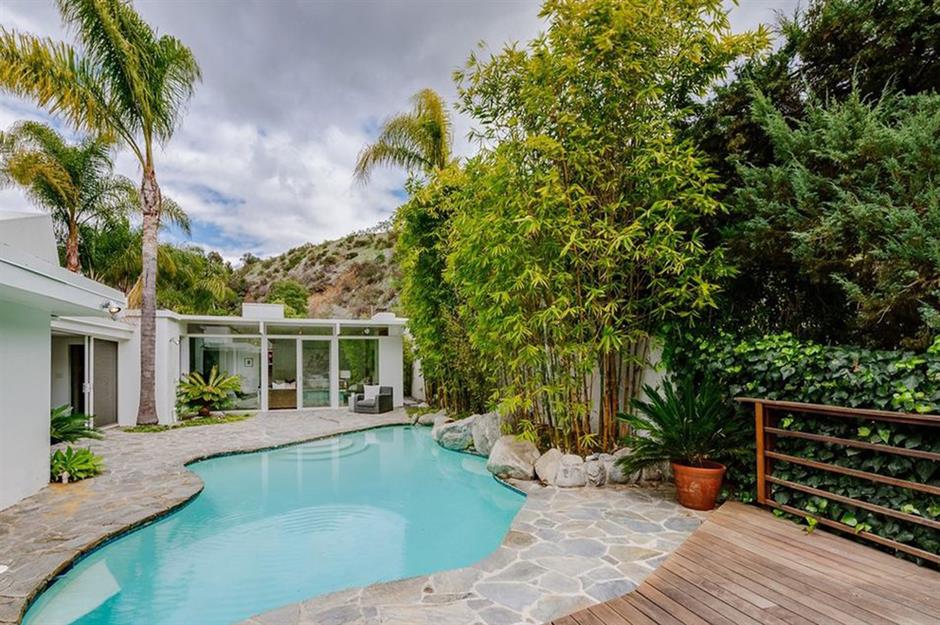 This backyard epitomizes the California lifestyle. It's easy to envision Taylor relaxing by the pool, soaking in the sun while sipping on a refreshing cocktail, all without any concern of prying eyes peering in or intrusive paparazzi trying to snap inappropriate photos.
The mother of all guesthouse
As remarkable as this home is, it wasn't Taylor's primary residence. It's been rumored that this beautiful home served as a guesthouse while Taylor resided in another property in Beverly Hills. If this is the kind of treatment her guests receive, where do we sign up to be part of Taylor's inner circle?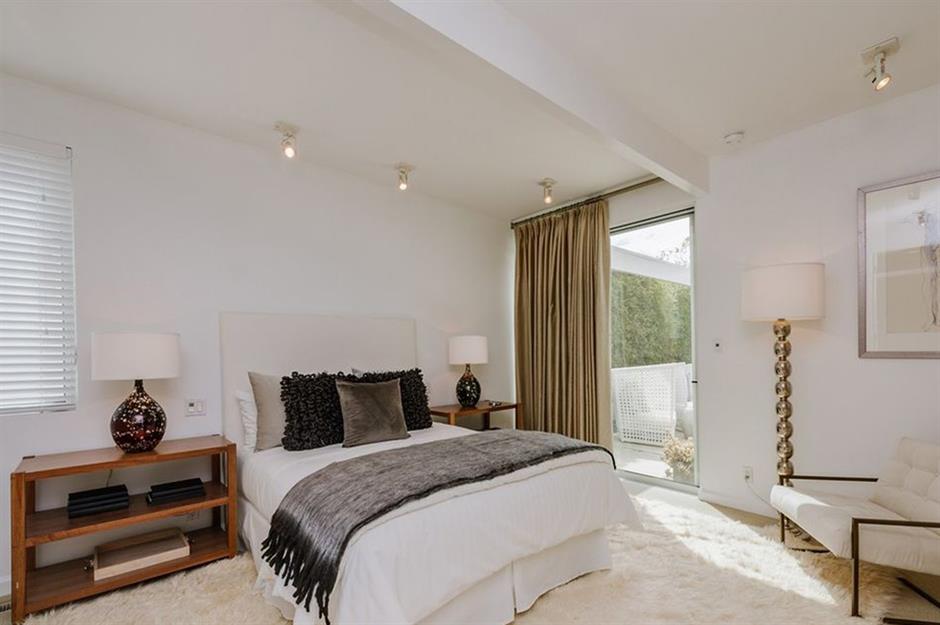 The house spans a spacious 2,950 square feet, boasting four bedrooms and five bathrooms, making it sizable enough to host a decent-sized gathering. But wait, there's more luxury to be found—the home includes a climate-controlled wine cellar that houses 1,000 bottles of the finest wines.
Red hot
Taylor acquired this guesthouse during her "Red" era, a period marked by remarkable success. The album achieved outstanding sales, with Swifties (as Taylor's fans affectionately call themselves) eagerly opening their wallets, pushing sales to a whopping 1.2 million copies in just one week.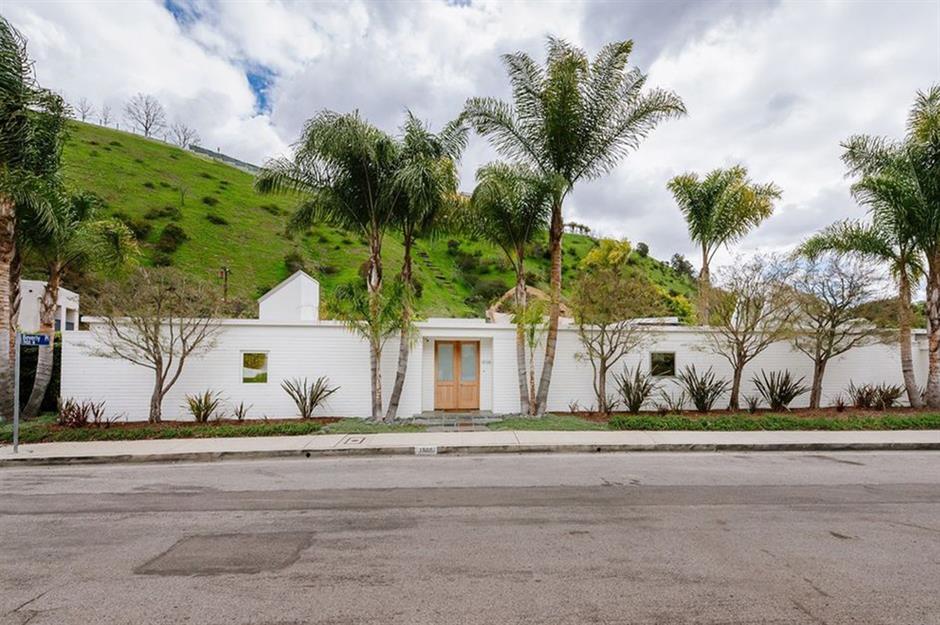 Back in 2012, Taylor made the purchase of this residence for $1.8 million. Like her approach with the Beverly Hills property, she maintained ownership for a few years before selling it off in 2018. The sale garnered a substantial $2.65 million, leading to an impressive profit of nearly a million dollars.
New York, New York
Despite dedicating a significant portion of her time to the West Coast due to her work commitments, Taylor also developed an affinity for the vibrant spirit of New York City. In 2014, she invested in an apartment in Tribeca, widely renowned as one of the city's most exclusive and costly neighborhoods.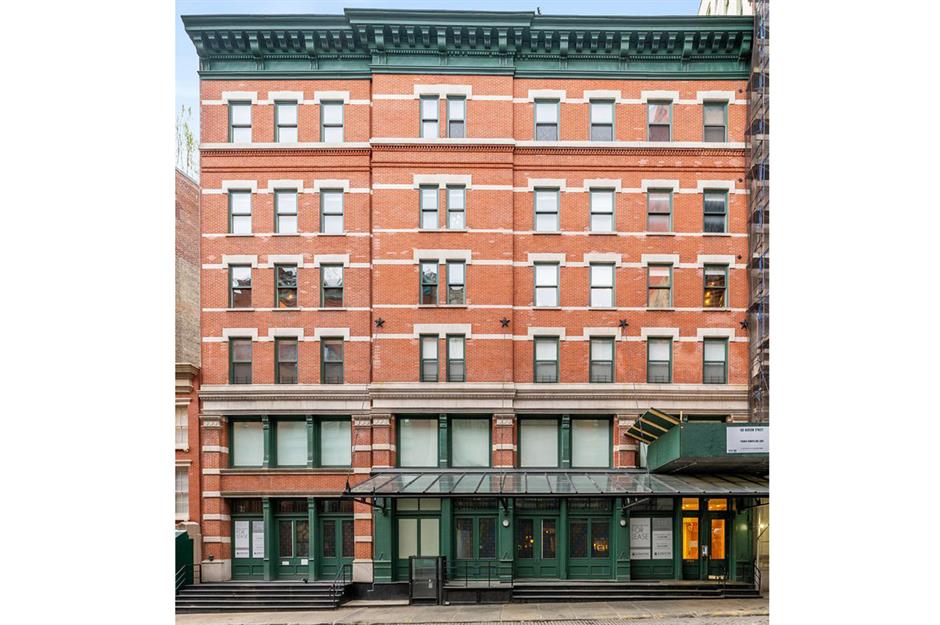 In a grand move, Taylor purchased not one but two adjacent apartments, seamlessly merging them into a sprawling penthouse boasting a remarkable ten bedrooms and ten bathrooms. This magnificent abode spanned 8,309 square feet and came at a hefty price tag, setting the star back almost $20 million.
She's got style
The expansive penthouse boasts several features similar to those found in some of Taylor's other residences, such as the elegant hardwood floors. However, this home is adorned with unique and captivating elements not found in her other properties, like the use of exposed brick throughout the house.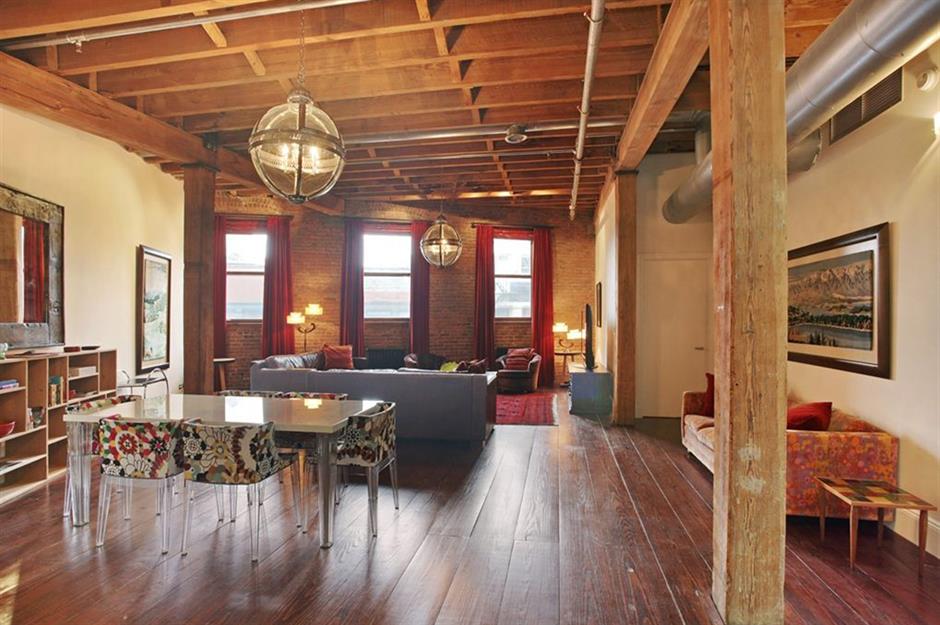 The wooden beams grace every corner of the home, infusing a delightful charm into the space. Ordinarily, such an abundance of wood and brick might create a dark and enclosed ambiance, but this penthouse is just flooded with natural light!
Kitchen envy
The kitchen in her Tribeca residence is a world apart from the small yet charming kitchen in her Cape Cod-style Beverly Hills abode. In this dwelling, the kitchen space sprawls expansively, providing ample room for guests to gather around the massive granite island.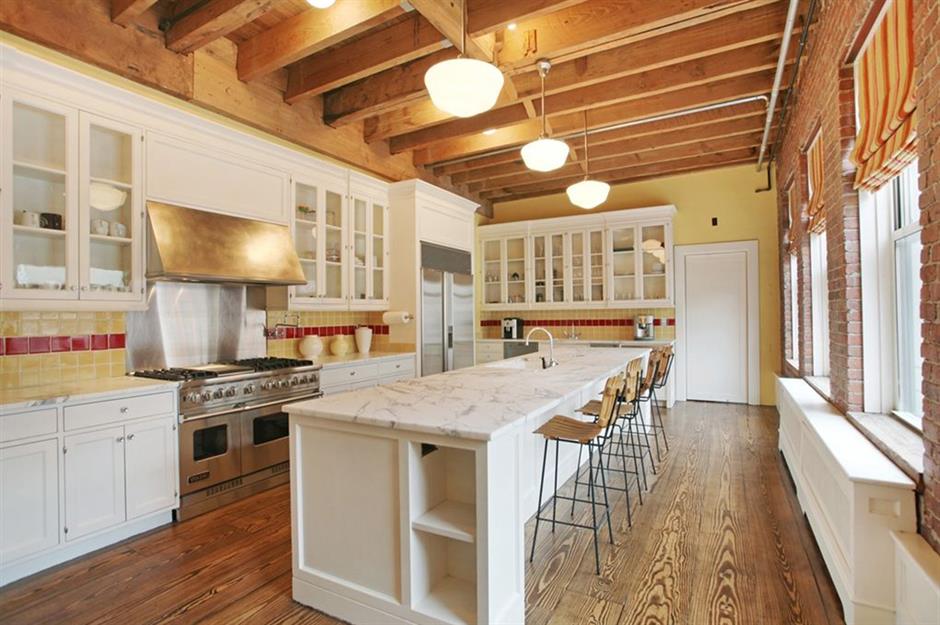 The kitchen is also equipped with an envy-inducing stove top and multiple ovens. It's easy to envision Taylor whipping up an incredible Thanksgiving feast in this culinary haven. Despite its state-of-the-art appliances and impressive size, the space retains an inviting aura. We're captivated!
A few touch-ups
Although the residence appears as a seamless whole now, it wasn't originally configured in this manner. As previously mentioned, the penthouse was initially composed of two penthouses, both purchased by Taylor from none other than the director of The Lord of the Rings, Peter Jackson.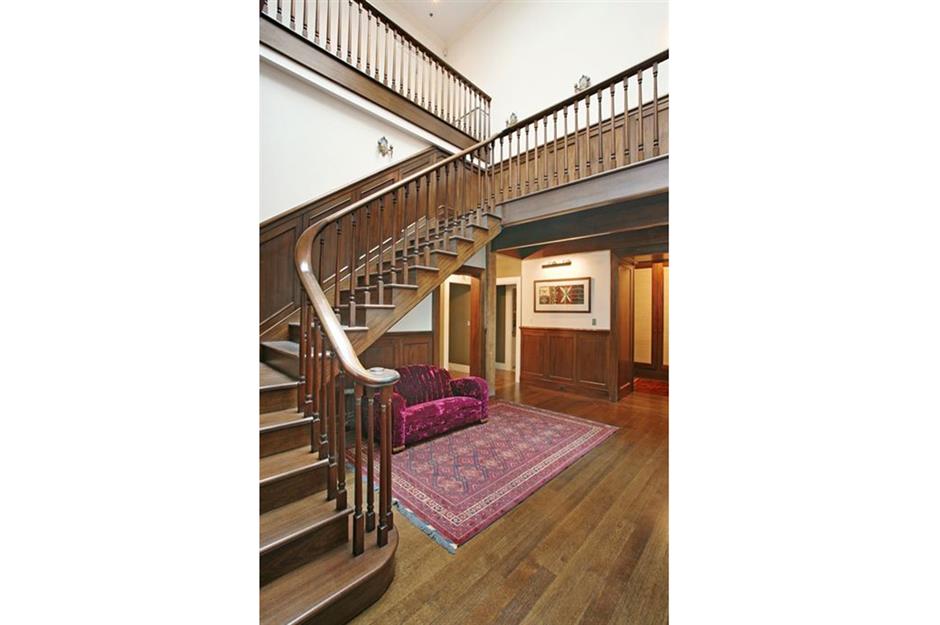 While her dream apartment was undergoing renovations, Taylor opted to rent a place in the West Village. Evidently, she had a clear vision for her life in the Big Apple and was unwavering in her pursuit of it. Kudos to her determination and drive!
But wait, there's more
You might assume that ten bedrooms and ten bathrooms would be more than sufficient for a single person, but in Taylor's case, that assumption would be incorrect. Then again, Taylor isn't your typical everyday person; she's a pop star, and pop stars require vast spaces to accommodate all that extraordinary talent.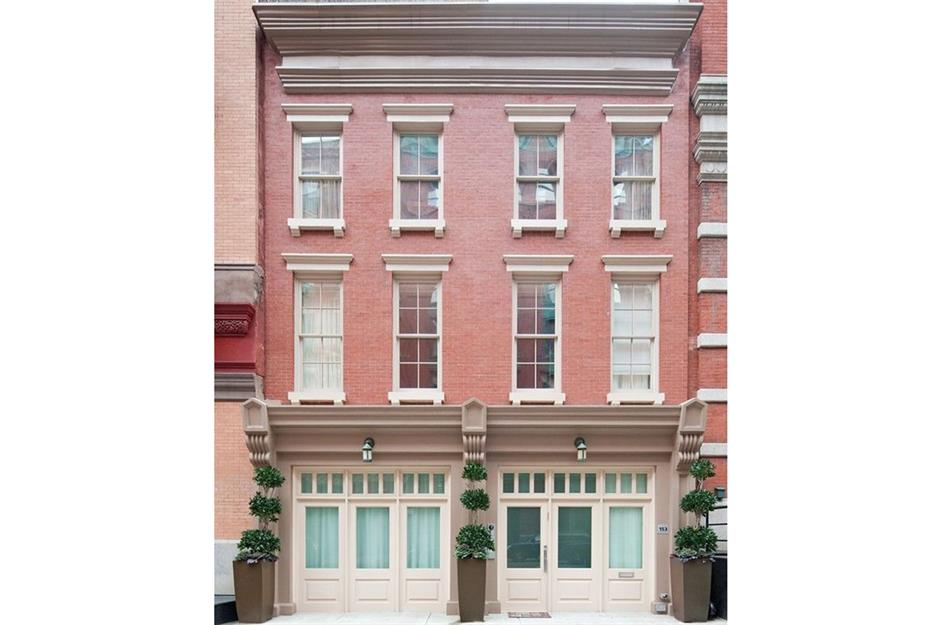 Back in 2017, Taylor took the plunge and acquired the condo adjacent to her extensively renovated penthouses, effectively transforming her residence into a private compound. She invested a staggering $18 million in this acquisition, and while it might appear extravagant, there's a solid reason behind Taylor's decision!
Paparazzi be gone
The new townhouse has its own private entrance and an indoor garage. By incorporating this townhouse into her existing two penthouses, Taylor gains exclusive access to her penthouse units. This means she won't have to deal with the rush to the main entrance of the apartment building while paparazzi snap pictures.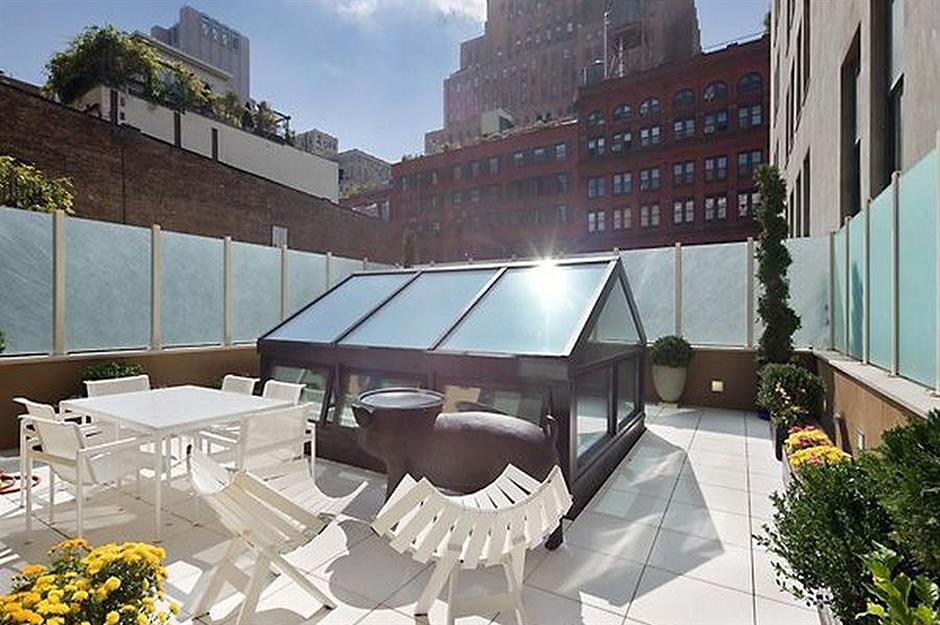 We can empathize with why Taylor sought greater privacy at this particular juncture in her life. She acquired this property shortly before the release of Reputation. One can easily imagine that having a secluded rooftop terrace must have provided a much-needed sanctuary during that period.
A sordid past
The new addition to Taylor's compound offers more than just a private entrance; it's a treasure trove of luxury amenities. From the indulgent rainfall shower to the cozy movie theater and gym, this four-bedroom palace feels like a miniature city in itself.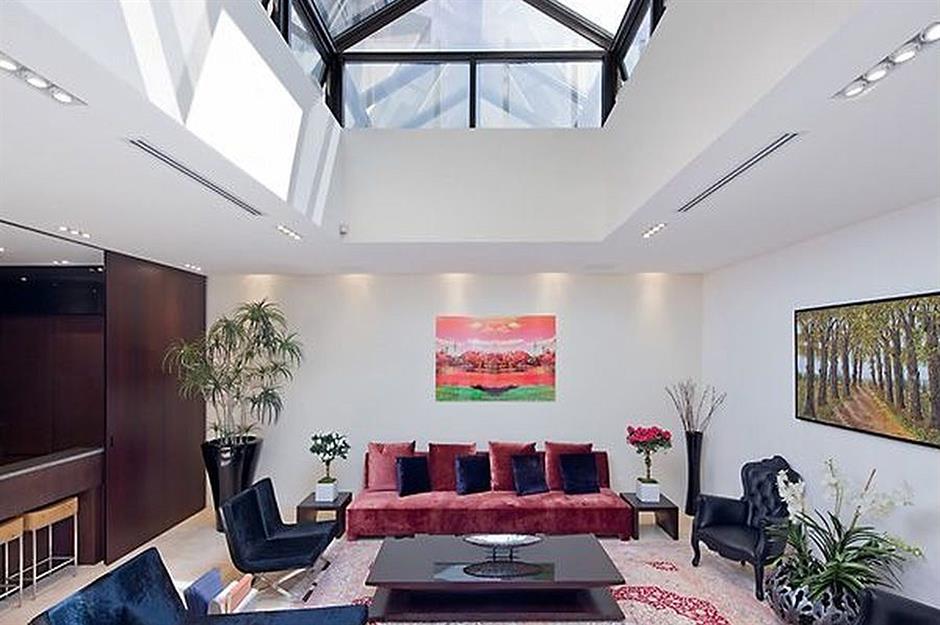 In fact, one of the previous residents of this home couldn't leave. At a certain point, the controversial figure Dominique Strauss-Kahn rented this home, only to be subjected to house arrest, confining him in this apartment. It's safe to say it didn't feel much like a punishment!
Beauty from all angles
Although the apartment has had its share of "interesting" residents, its history doesn't diminish its undeniable charm. Although the condo may not be very wide, it compensates brilliantly with its impressive height. Stretching across three floors, the main bedroom is the crown jewel atop this elegant abode.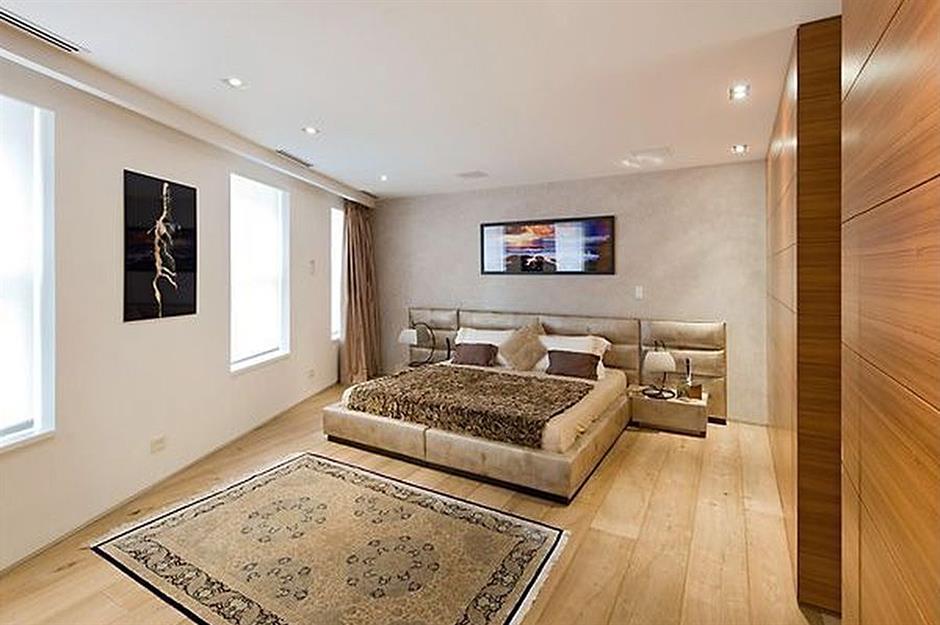 Mirroring the design of the neighboring penthouses owned by Taylor, this home also boasts beautiful wooden flooring throughout its expansive 5,000 square feet. The apartment's views are equally remarkable, with windows that gaze upon a charming and picturesque cobblestone road.
Just when you thought it was over
You might have assumed that having three neighboring homes would suffice for Taylor, but she's not one to settle for less. In 2018, she took things up a notch by purchasing another condo within the same building as her penthouses.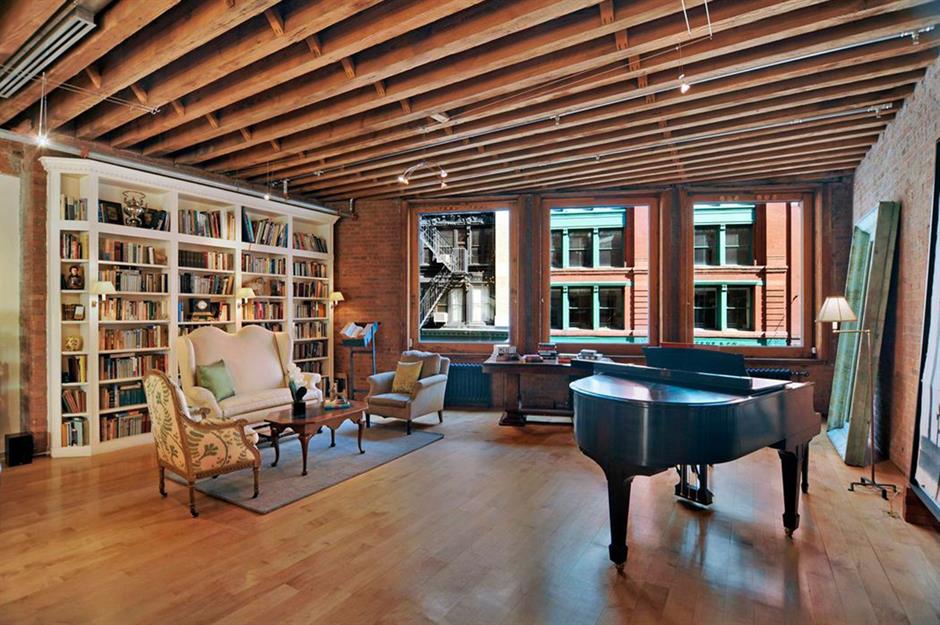 The most recent addition to her collection, the new condo, came with a price tag just shy of $10 million. This brings the grand total for Taylor's impressive Tribeca compound, comprising the two penthouses, the condo with the private entrance, and this new condo, to a staggering $48 million!
Southern charm
When you're dealing with four kitchens, you'd expect nothing less than what you find here. This kitchen shares a striking resemblance to the one in her penthouse and is equally stunning. Once more, the sizable marble island is a captivating centerpiece, seamlessly pulling the entire space together.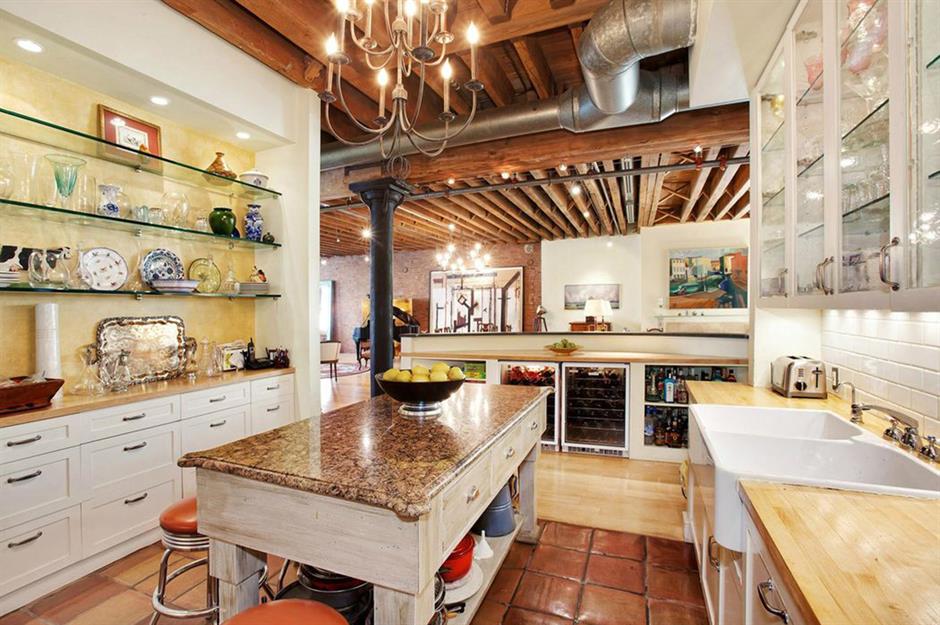 The charming flooring and the presence of a deep farmhouse-style sink infuse a delightful touch of the countryside into a kitchen nestled right in the heart of the bustling Big Apple. It's possible that this country-inspired kitchen provides Taylor with a comforting sense of home.
Down home feel
Much like Taylor's penthouses, this condo also features exposed brick walls, high beamed ceilings, and wide plank wooden flooring. This apartment also gets a ton of light. The little sun spot by the window is the perfect place to write chart-topping songs!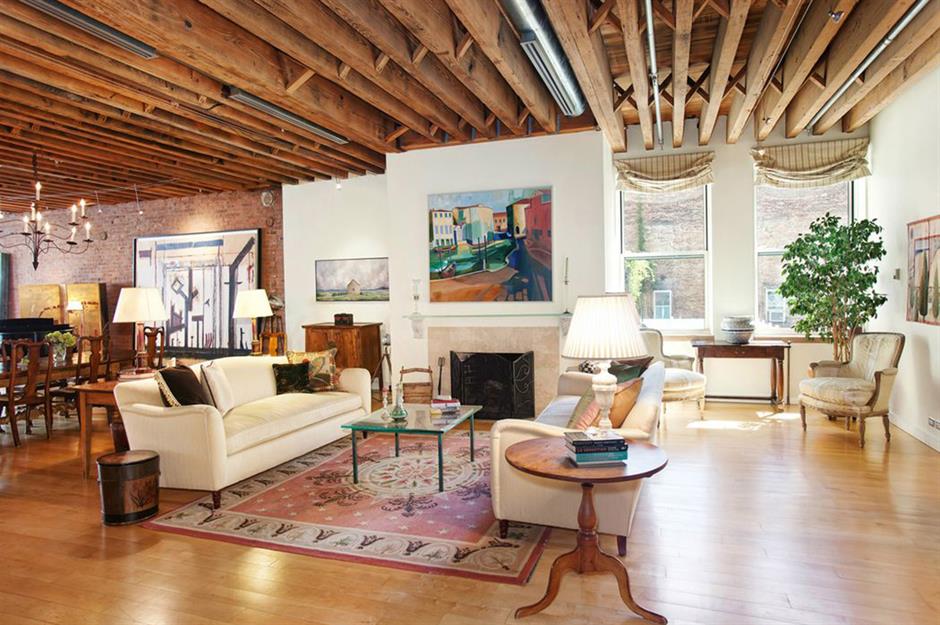 Taylor's affinity for homes with a touch of history and unique character is evident. Instead of embracing the minimalist allure of sleek lines and cold glass, she leans towards a warmer and cozier aesthetic. Perhaps this preference for a comfortable and inviting atmosphere is a grounding element amidst her pop star lifestyle.
Littering loiterers
Considering everything, it's apparent that Taylor has created a splendid haven for herself on the East Coast. Nevertheless, being a homeowner presents its fair share of challenges, and despite her immense fame and success, Taylor is not exempt from these stressors.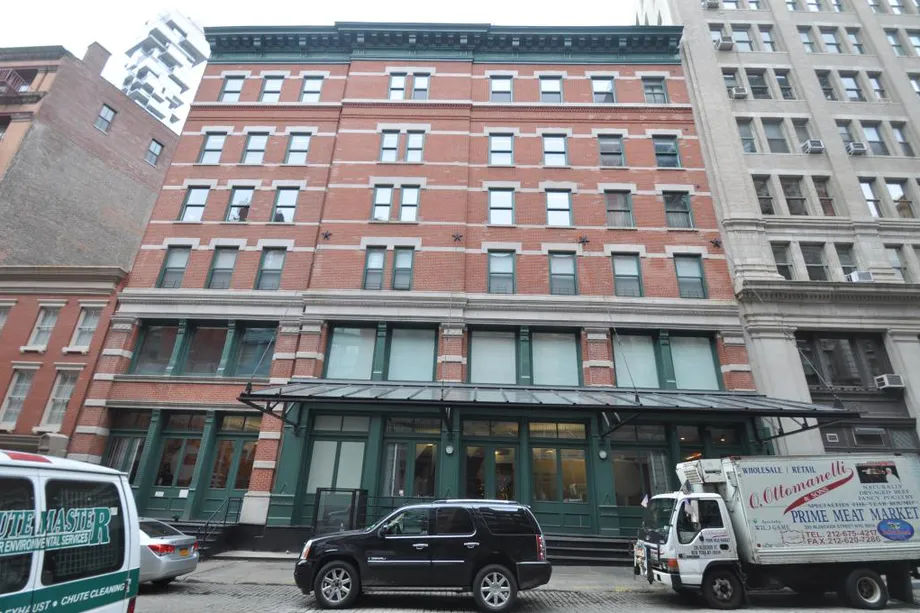 The singer has accumulated a fair amount of fines. For what, you may wonder? Believe it or not, it's due to litter. Despite her declaration of keeping her side of the street clean in her song Karma, Taylor has faced the issue of garbage accumulating outside her residence.
Wrecked
Although the litter issues are indeed bothersome, at least they are not life-threatening. In 2022, Taylor encountered a genuinely perilous situation at her Tribeca compound. A heavily intoxicated individual drove into the apartment building and attempted to gain entry to the premises.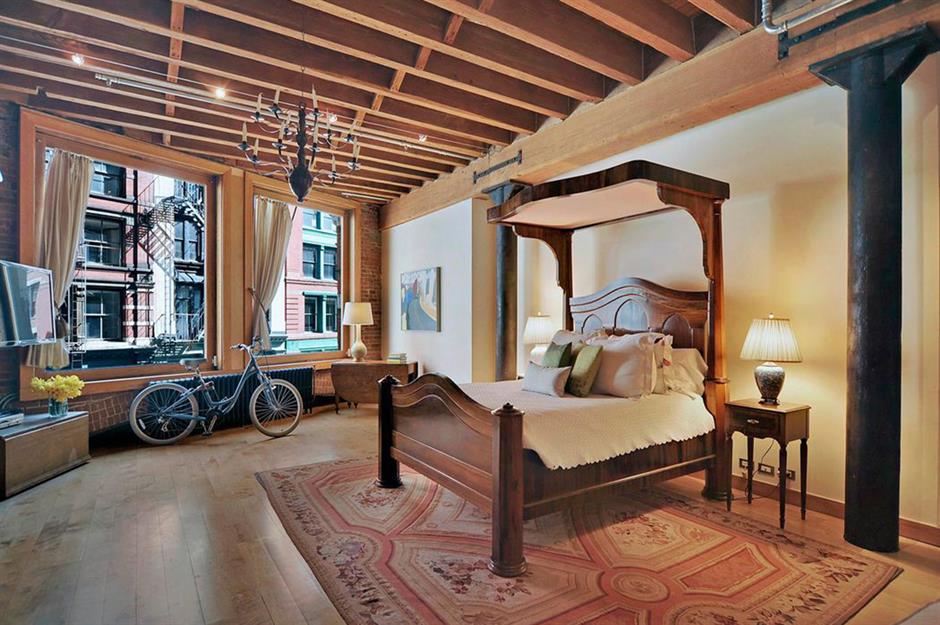 Reportedly, the man insisted that he wouldn't depart until he saw the star. These kinds of individuals are the ones who make life as a pop star exceedingly perilous. Genuine Swifties, on the other hand, would never engage in such behavior. We're relieved that no harm was caused in this incident!
No mortgage, no problem
Taylor's Tribeca compound wasn't her initial venture into the East Coast's real estate market. A year prior to acquiring the first penthouses in Tribeca, Taylor made a substantial purchase in Rhode Island, shelling out a considerable sum of $17.8 million for the property.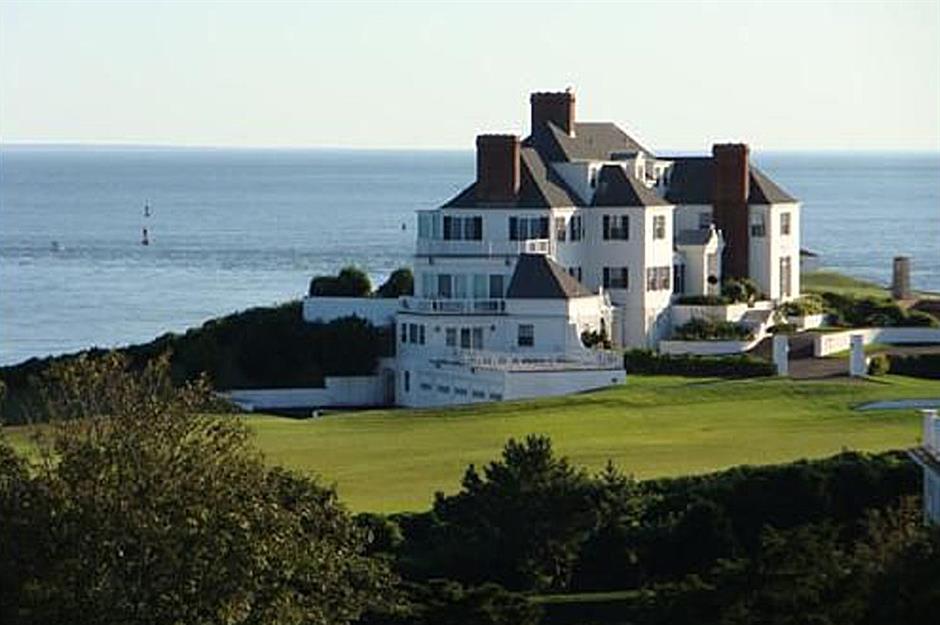 If you find that impressive, just wait until you hear how she paid for it: with cold, hard cash. That's right, no mortgages for this singer. Her plethora of Grammy awards and platinum hits gave her the financial capacity to part with nearly $18 million in cash. Quite a hefty sum!
Breakfast in the Hamptons Watch Hill
The beachside residence is far from a mere beach shack. It has an impressive 11,700 square feet and boasts a luxurious layout with seven bedrooms and nine bathrooms. This sprawling mansion rests right by the shore, seemingly limitless in space, offering an expansive and picturesque setting.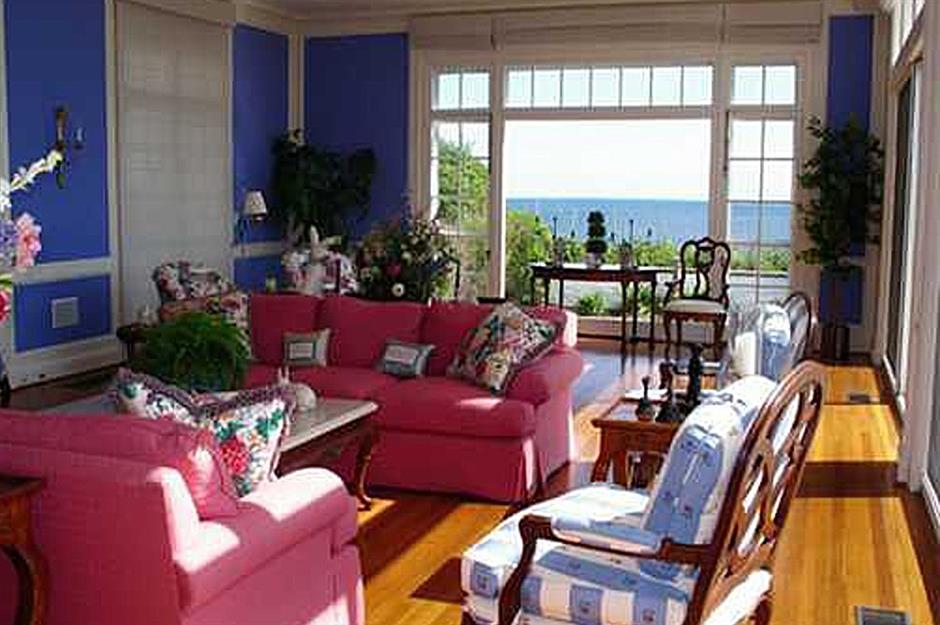 Nestled within the esteemed neighborhood of Watch Hill, this home resides in a prestigious enclave that offers a charming alternative to the bustling beach town of the Hamptons. This quaint village is brimming with majestic historic mansions, strikingly resembling Taylor's own elegant abode.
Star Spangled and Star Studded
With a residence of such grand proportions, it's fortunate that Taylor has a circle of friends large enough to fill it. The star has gained fame for her star-studded 4th of July parties, held at her Rhode Island home. Celebrities like Selena Gomez, Ryan Reynolds, and Blake Lively have celebrated Independence Day at this opulent Rhode Island mansion.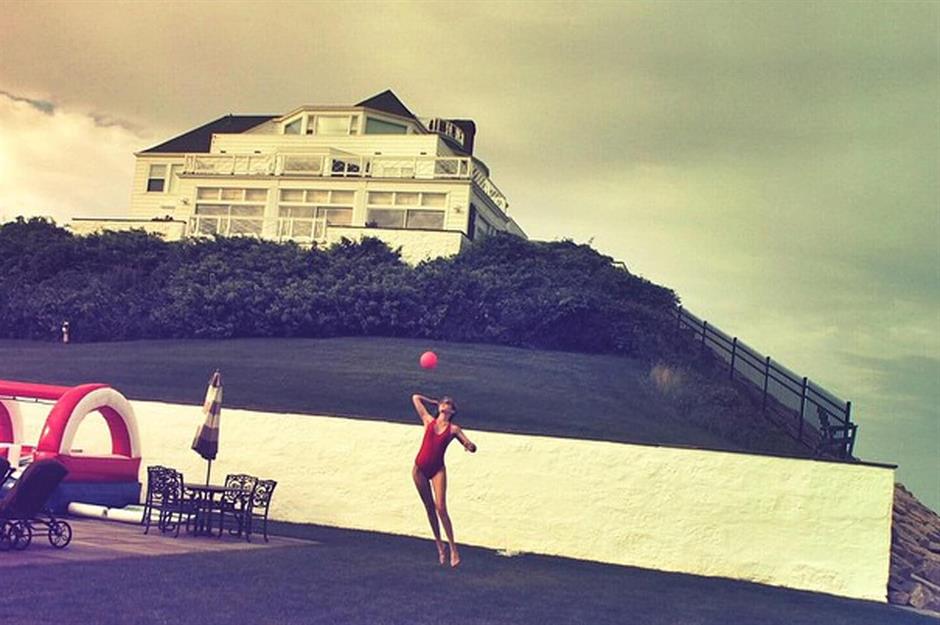 According to Taylor, the 4th of July ranks among her favorite holidays, and it's easy to see why. Who wouldn't love celebrating in a breathtaking home with an impressive 700-foot expanse of shoreline views? Spending the day with family, surrounded by the sea, sun, and famous friends, sounds like an absolute blast.
Source of inspiration
Over the years, Taylor has often used her Rhode Island house as a retreat for entertainment and holidays. However, this mansion has a rich historical background. Constructed in the 1930s, it was once owned by Rebekah Harkness, an heiress, socialite, and artist, adding a layer of fascinating history to the property.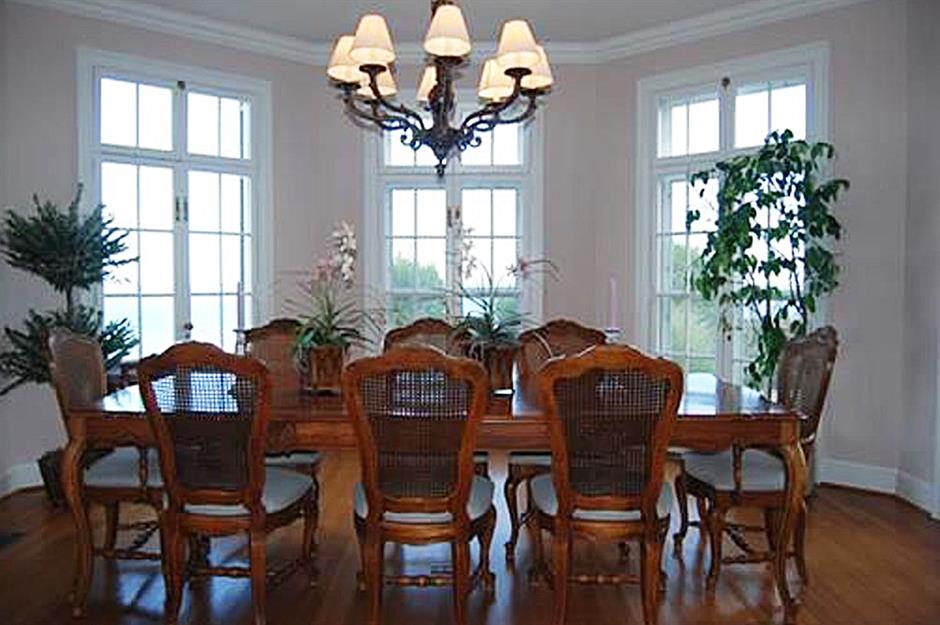 It's apparent that Taylor found inspiration in the home, even dedicating a song, The Last Great American Dynasty, to it. We can envision her seated in front of one of the mansion's seven fireplaces, crafting lyrics about this remarkable property.
Renter's paradise
The Rhode Island home isn't the sole source of inspiration for Taylor's songs. She penned Cornelia Street about a rental property she resided in while a portion of her Tribeca compound underwent renovation. It's remarkable how the different chapters of her life become the canvas for her music.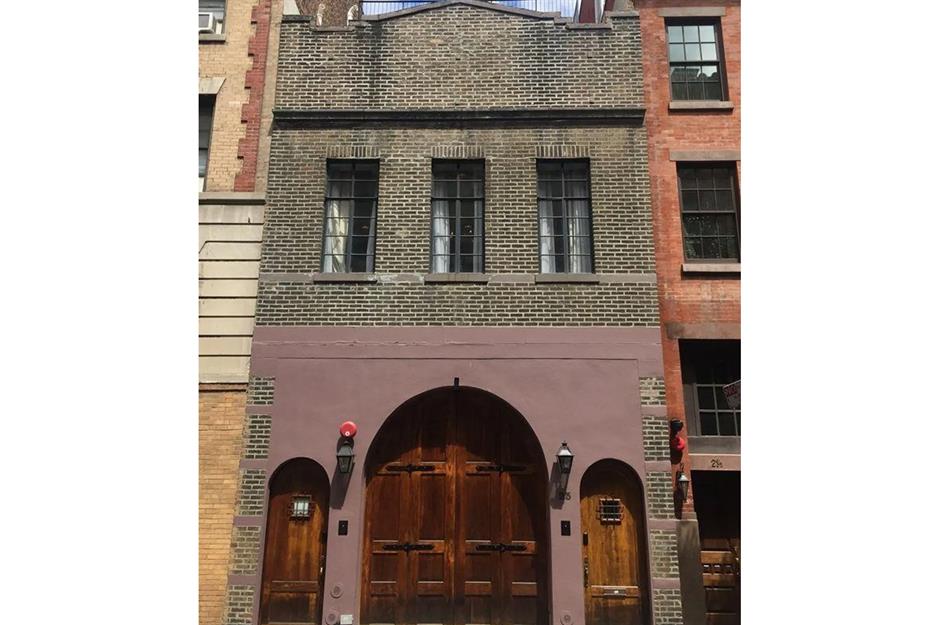 Gazing upon this property, it becomes evident why she found it so inspiring. This historic home is a captivating masterpiece, featuring double-height ceilings, an array of fireplaces, and breathtaking city views. It embodies everything one envisions in a quintessential New York City brownstone.
History for sale
Taylor leased this home, nestled in the West Village, for a monthly rate just shy of $40,000. While it might seem exorbitant to the average person, for someone boasting Taylor's remarkable net worth, $40,000 is merely a drop in the bucket.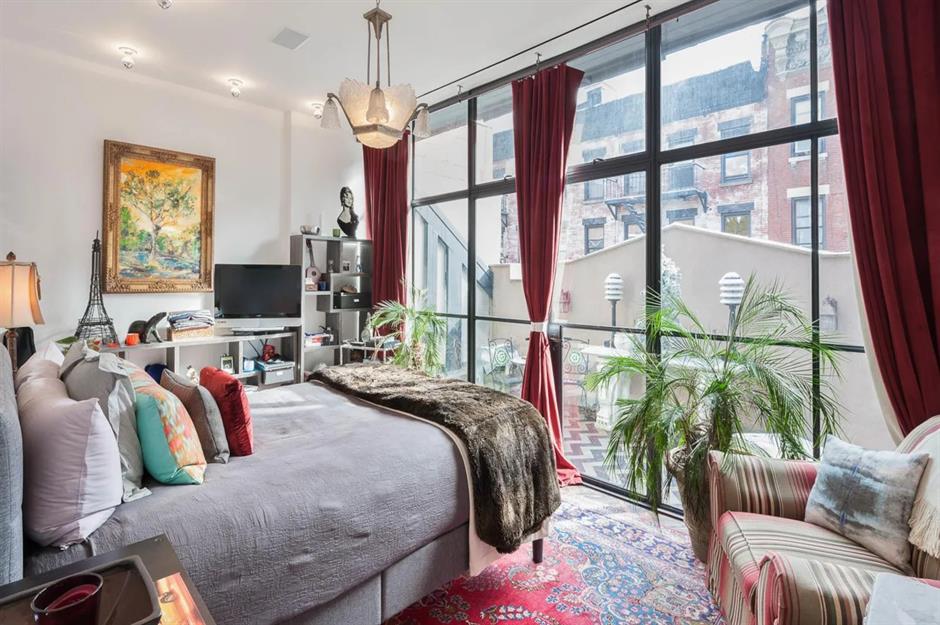 After Taylor's departure, the property found a new owner in the Italian furniture company, Zanotta, which transformed it into a show house to showcase their exquisite pieces. However, come May 2023, the house hit the market once more, with an asking price of approximately $18 million.
Keeping the old, adding some new
This luminous residence dates back to 1870, when it originally served as a carriage house. Presently, it offers four bedrooms and seven bathrooms. With their remarkable design, the hardwood floors throughout the home have transformed into an art piece of their own.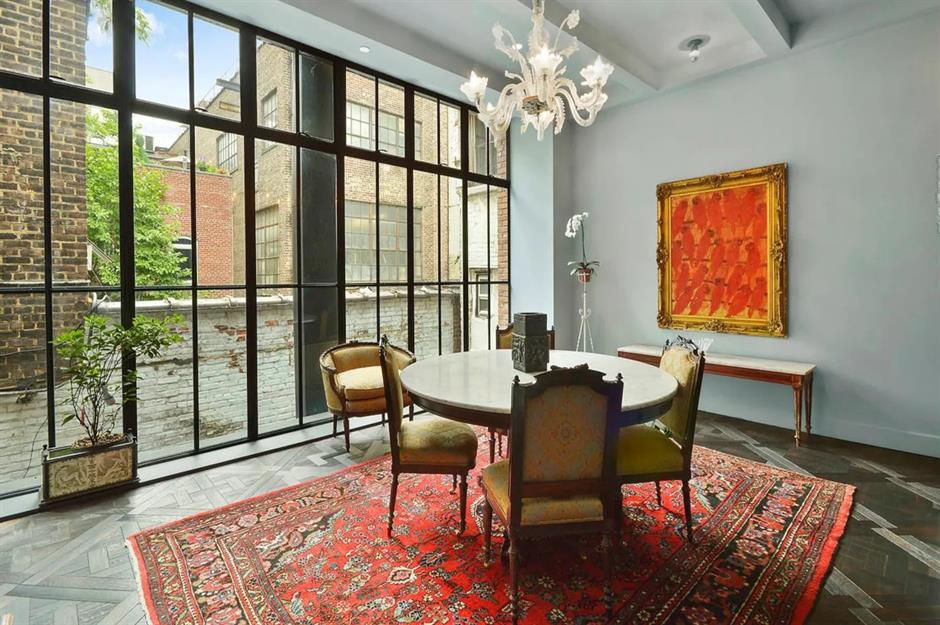 Although the home has preserved some of its historic elements, recent renovations have seamlessly integrated it into the contemporary world. The house now boasts state-of-the-art features, including a chef's kitchen and expansive floor-to-ceiling windows. This blend of history and modernity creates a captivating living space.
Swimming in Sorrows
The modern amenities continue with the addition of a 30-foot indoor pool, ensconced in a room adorned with basalt stone flooring. Given the sweltering summers in the city, this pool undoubtedly proves quite useful. The pool room seamlessly opens onto a patio, just one of the many outdoor spaces that the home features.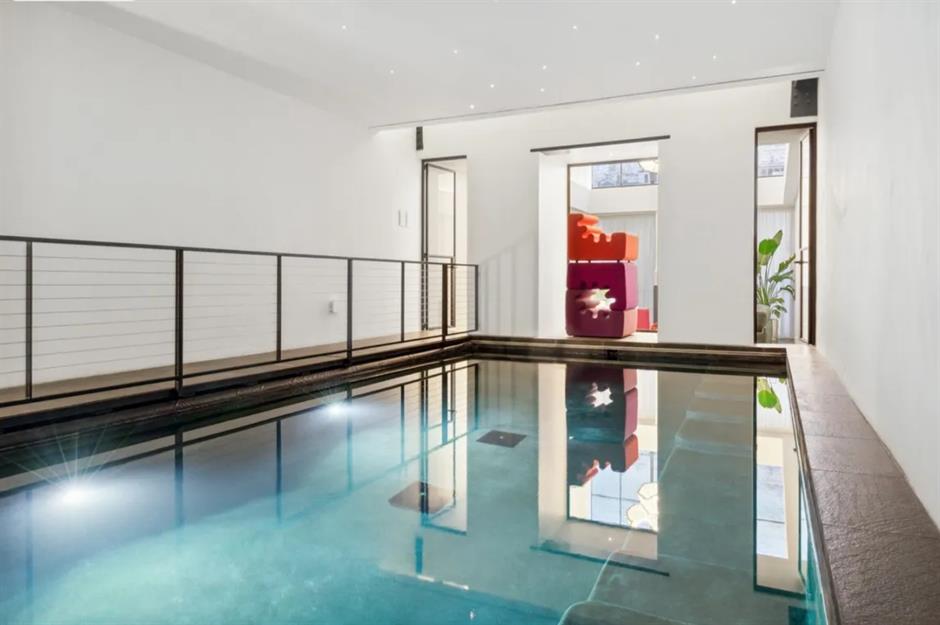 The home has a beautiful rooftop terrace, offering Taylor a peaceful escape from her passionate fans, who often gathered outside during her stay. This was a challenging period as she was going through a breakup with Joe Alwyn at that time.
Back on the West
While the star enjoyed ample room on the East Coast, she sought a mansion befitting her status on the West Coast as well. Thus, in 2015, the Shake It Off singer acquired a Los Angeles residence for a cool $25 million.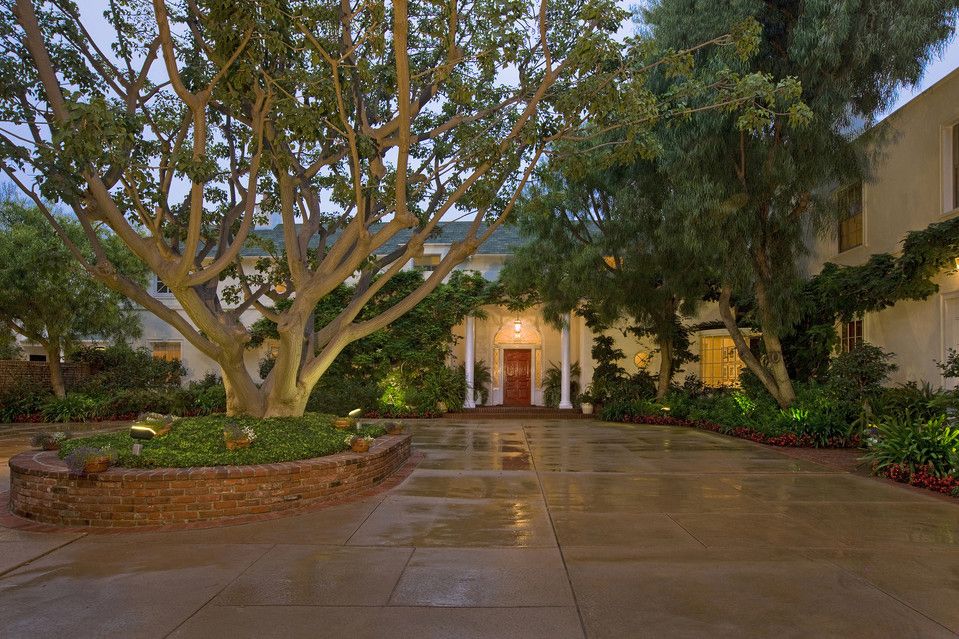 Constructed back in 1934, the home has managed to maintain much of its original charm, even amidst the renovations it has experienced over the years. Here's a fun fact: during the peak of lockdowns, Taylor Swift recorded her smash-hit album "Folklore" right within the walls of this very house.
Added value
Continuing the trend with Taylor's residences, this house is incredibly spacious, spanning nearly 11,000 square feet and occupying only a fraction of the expansive two-acre land it graces. Boasting seven bedrooms and eight bathrooms, it's safe to say there's more than enough room to spare.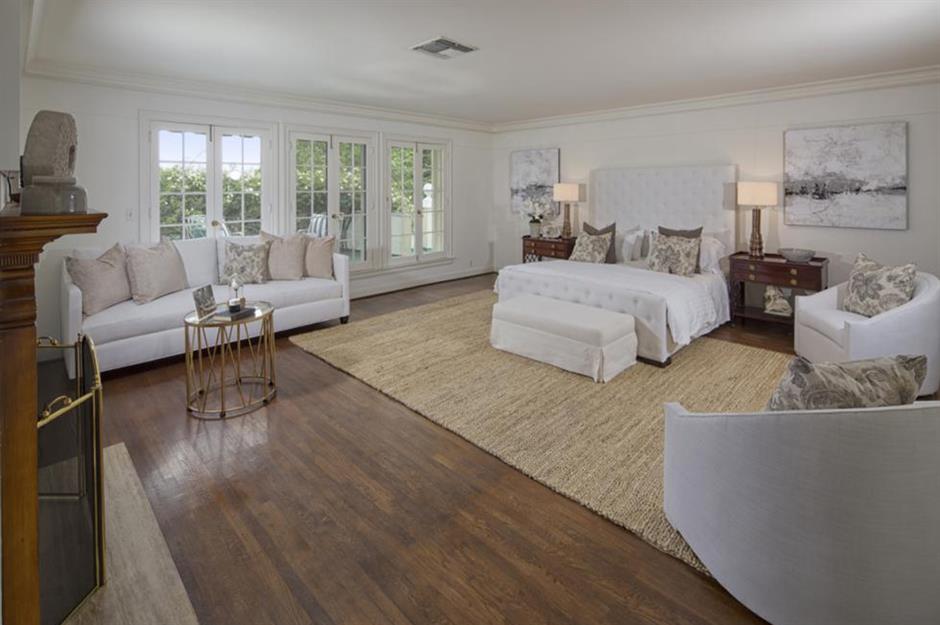 The house also has a library, a tennis court, a movie theatre, and a card room (apparently a room to play card games in. Fancy). Since Taylor bought the home, it is estimated to have tripled in value and is now said to be worth $75 million.
Hollywood history
The home is actually a piece of Hollywood history. If you couldn't tell, Taylor seems to have a thing for homes with a bit of history. The home was once owned by Samuel Goldwyn, one of Hollywood's most revered producers.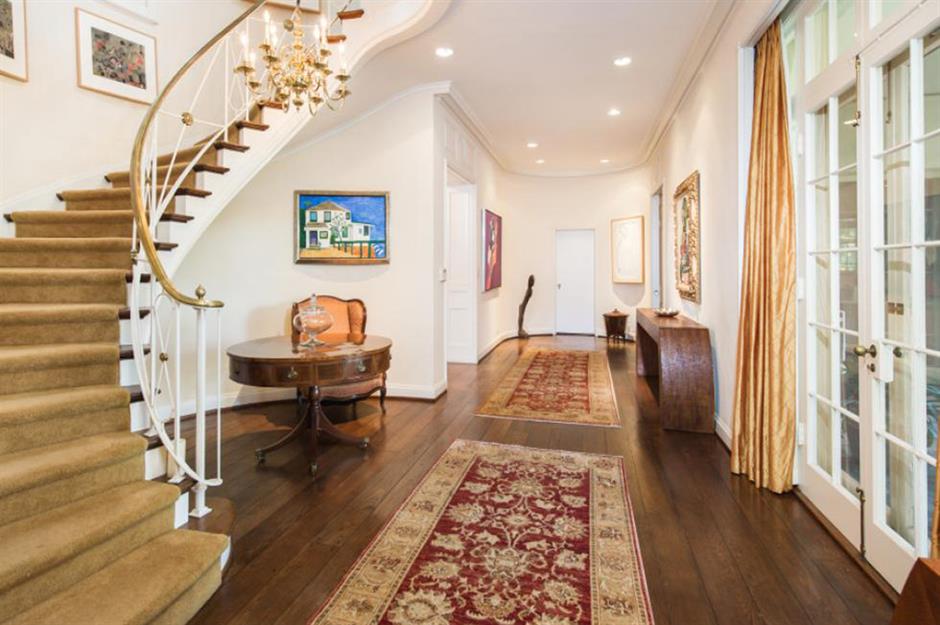 Given the home's previous owner, it is no surprise that it once hosted the likes of Charlie Chapman and Clark gable. This home is so important to Hollywood history in fact that in 2018 Taylor managed to get it listed as a landmark. That means that it cannot be demolished or drastically altered.
Livin' in the 30s
Given how much effort Taylor went to to have this home declared a landmark, it is no surprise that, when it came time to make some upgrades to the home, Taylor handled the process with care. Just look at her renovation of the home's exterior for example.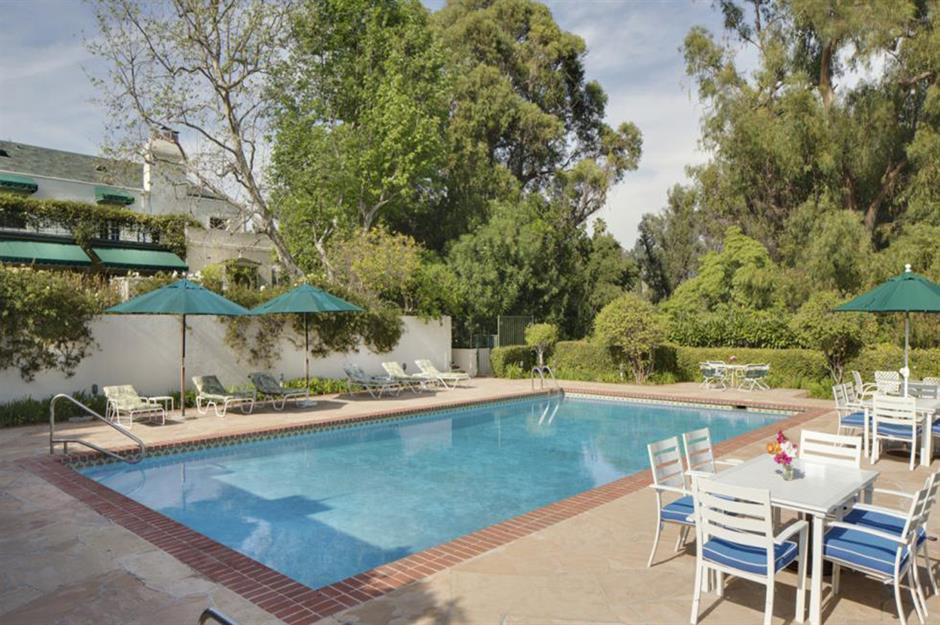 In 2016, the pop star enlisted the help of an architect and, together, they started the process of restoring some outside features such as the wooden lattice panels. The cabana by the pool was also restored to its original glory.
Lover's retreat
While all the homes we have talked about so far have been in the United States, we must remember that Taylor is an international pop star. This means that she often spends time in the various corners of the world.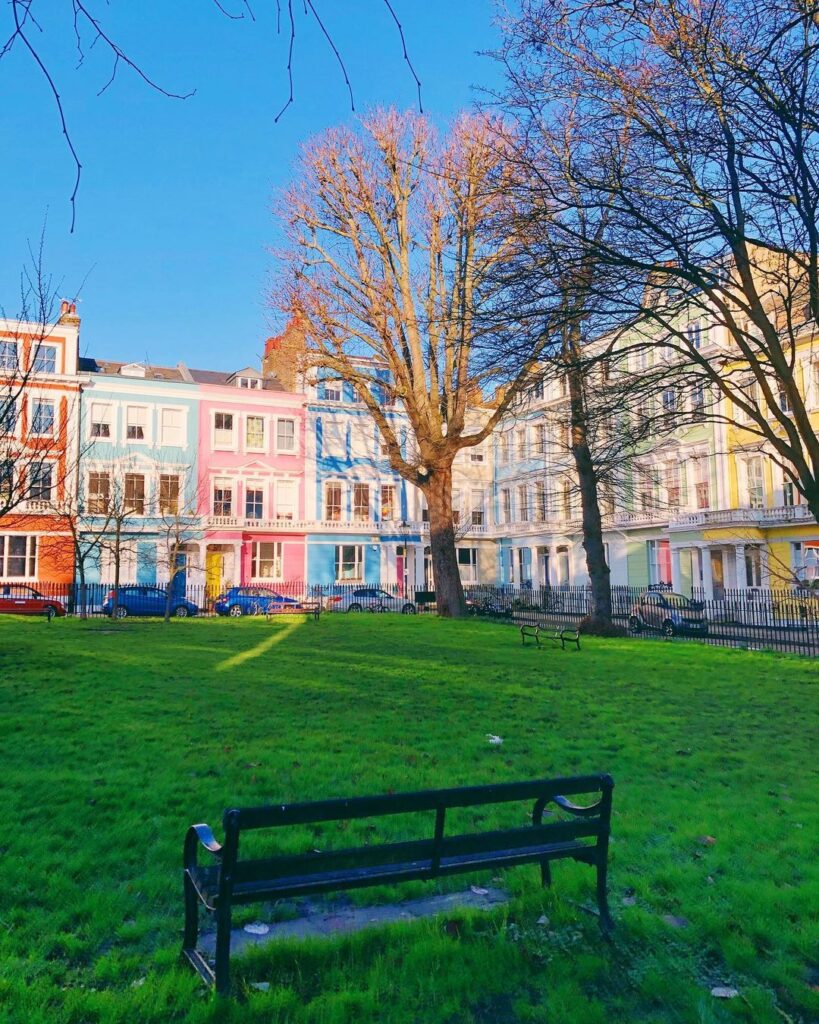 While dating actor Joe Alwyn, it was reported that the couple lived in a eight million dollar townhouse in the affluent London neighborhood of Primrose Hill. The pop star is said to have spent quite a bit of time in London until, unfortunately, her relationship with Alwyn fell apart.