Tis the Season to Give: 35+ Stocking Stuffers To Get This Christmas
By Navkiran K November 15, 2023
---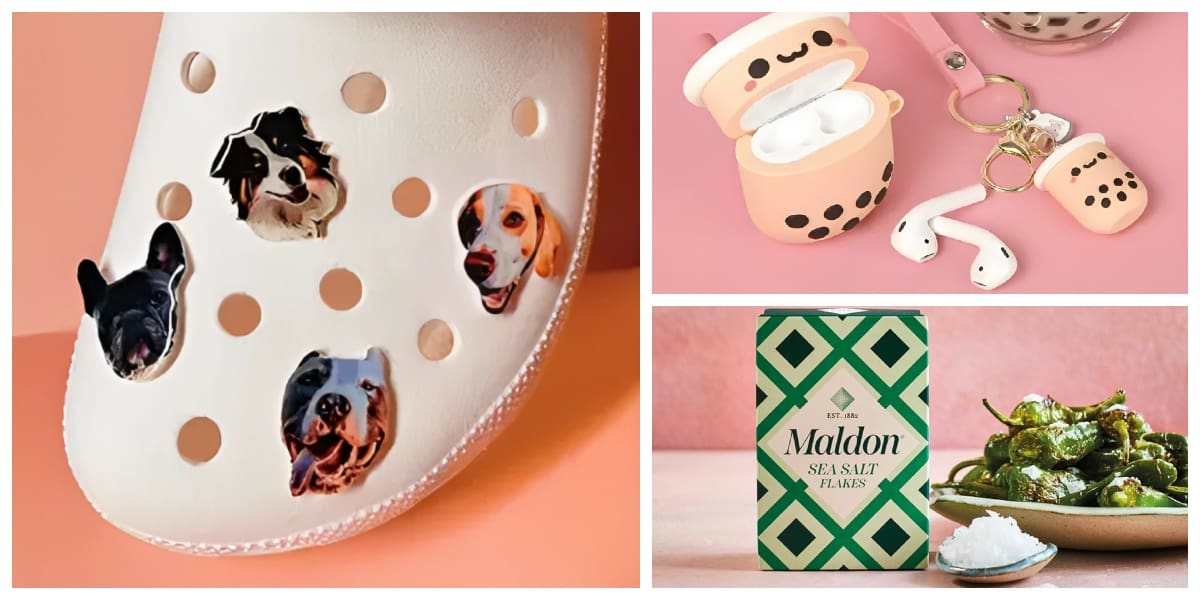 Is it that time of the year already? Christmas is the season of spreading joy and presents galore. Everyone's got their thinking caps on, trying to outdo themselves with the perfect gift. So why not get ahead of the game this holiday season? Start your shopping early and be the gifting superstar!
This year, let's make your presents a loving testament to your friends and family. There's no shortage of fantastic finds online, from personalized goodies to one-of-a-kind treasures. And the best part? You won't have to break the bank for that extra touch of luxury. Dive into this article and discover the delightful options to spoil yourself and your loved ones.
1. Customize with your pet's face
Ah, the holiday season—a time for treating not just yourself and your family but also those furry friends of yours! Don't forget, even your pets can get in on the fun. Socks, yes, socks, can be the purr-fect way to show your four-legged buddy some love!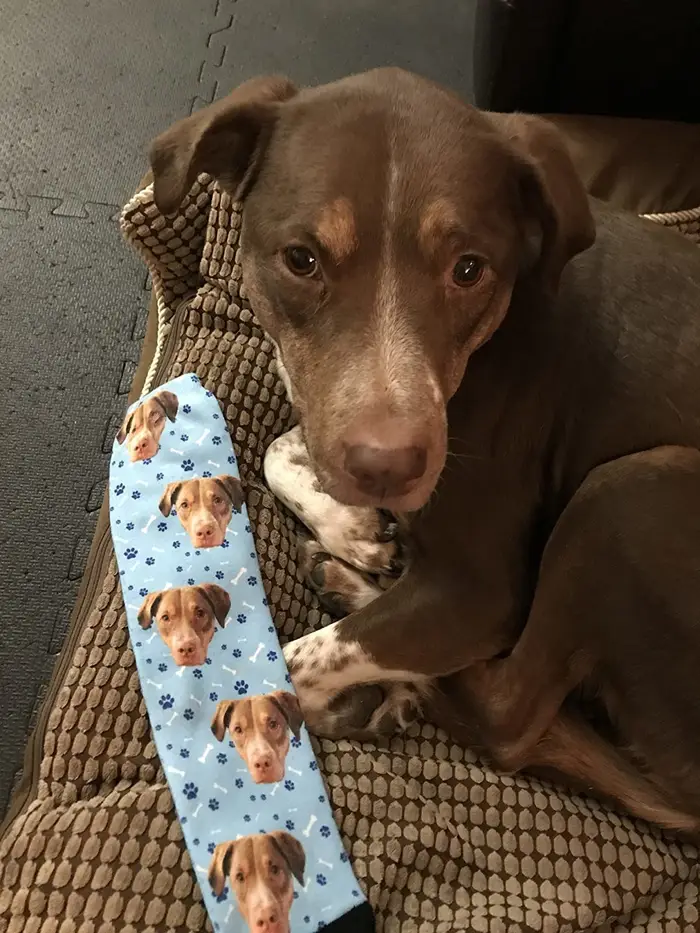 Customized socks for yourself are as easy to snag as a holiday cookie! Head on over to Amazon, and for just $14, you can grab these snazzy foot warmers. With a rainbow of over 30 colors to choose from, they're cuteness overload guaranteed.
2. Dracula garlic mincer
Everyone loves garlic bread, especially with a pizza or just for an evening snack. The idea of making garlic bread at home after the office or on a weekend seems exciting. Skip pricey orders and meet your wallet-friendly savior: the Dracula garlic mincer!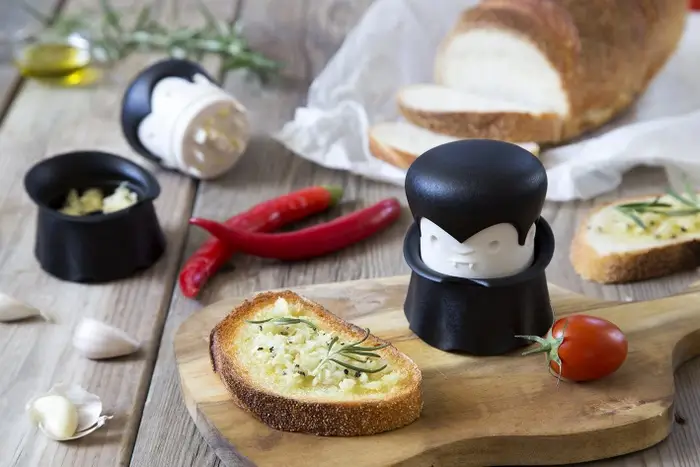 No more garlic grumbles! This magical garlic miner does the tough work for you, transforming your kitchen into a cooking wonderland. Plus, grab it for a mere $18 on Amazon this holiday season—this is a culinary gift that keeps on giving!
3. Mini Bob Ross painting
If you're up for a cozy and productive evening, this mini Bob Ross painting kit is your ticket! It packs three canvas designs, seven paint pots, a pint-sized brush, and a cute easel for your masterpiece. Let your inner artist shine!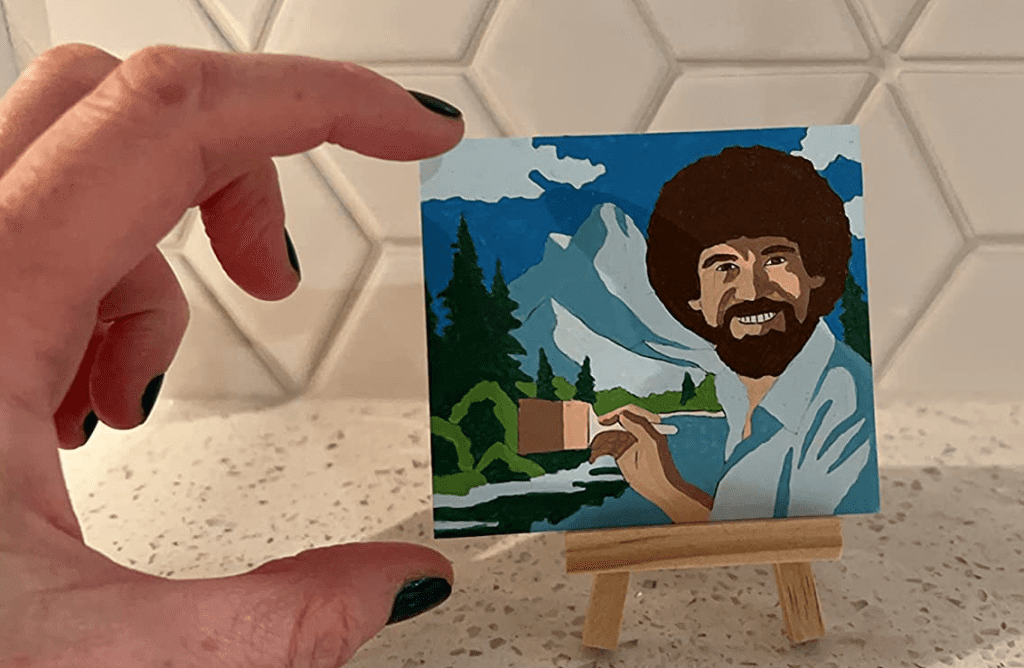 Mix and match your favorite colors for an entertaining evening with friends! Or, surprise your better half on their birthday with this fun activity. All it takes is $7.5 on Amazon! Let the creative good times roll with your own kit!
4. Carhartt beanie
Winter is here, and if you're on the hunt for a cozy beanie, here's a hot tip! This beanie is your trusty companion for the chilly seasons, boasting a bevy of five-star reviews. It's snug, strong, and soft, plus it pairs perfectly with any outfit. Warm up to style and comfort!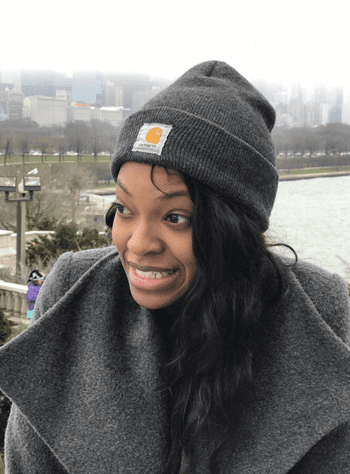 Even if you are in one of the extreme cold regions, this cap will keep you warm. It is soft and is available in one universal size in more than thirty colors on Amazon for $19. Get it for yourself, or give it to your loved ones.
5. Mini jewelry case
Losing those tiny jewelry pieces in your purse or around the house is a universal struggle; we've all been there! But behold, a top-notch solution awaits. Treat yourself to a mini velvet jewelry case and watch your accessories find their cozy new home, no more space or weight woes!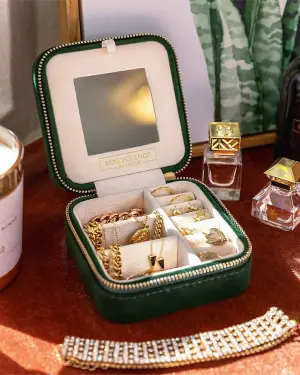 When it comes to travel, this is a game-changer. It adds a touch of luxury to your entire travel experience, making you feel like a million bucks. And the best part? You won't believe the price tag on Amazon—just $20, and it comes in a stunning array of nine colors!
6. Book-tracking bookmark
For bookworms, dog-earing pages are a total no-no. They crave an affordable and charming bookmark to grace their reads. Look no further than this fantastic book-tracking bookmark—your trusty companion to jot down every book title and conquer that ever-growing reading list!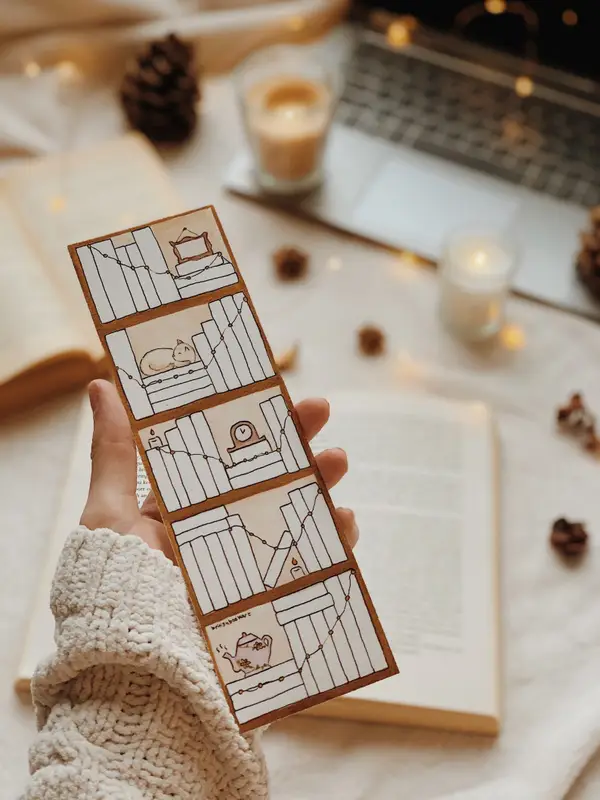 Introducing the bookmark that's as double-sided as your indecisive moments. The makers were so tidy; they even tidied up the edges. It's a steal over at Britishbookart on Etsy, where you can snag it for the sum of just $3.60.
7. Inspired bookmarks
The fun has not stopped for the readers. You can now customize your bookmarks with your favorite characters from pride & prejudice. You can also choose from Darcy based on your personal preference and enjoy the reading experience. You can feel a little closer to the book characters this way.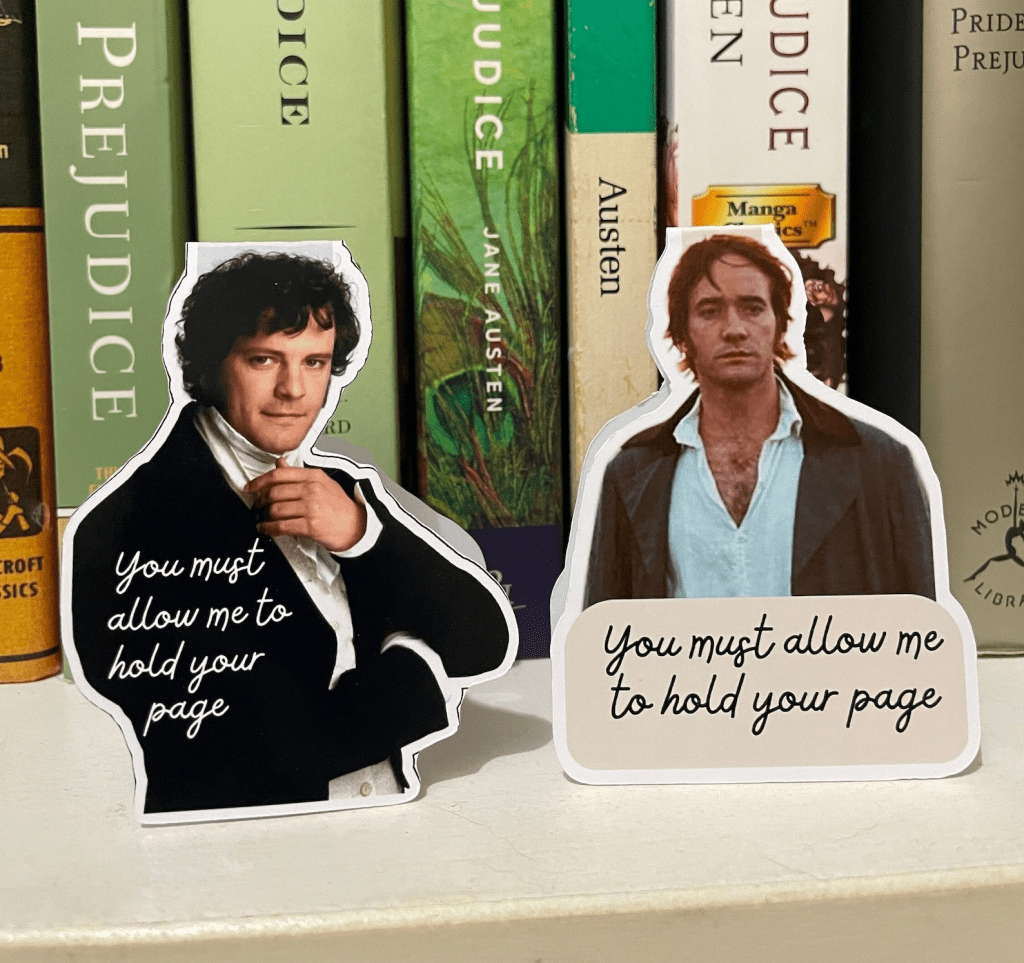 Visit Nerdy Girl Nation on Etsy and buy them for $3.6, or buy them together for $6.4. This account hails from Florida and is a small business trying to make inspired stickers, bookmarks, tees, and more. You can enhance your reading experience with their help.
8. Baby Yoda mug
Tis' the season for sipping on that toasty marshmallow hot chocolate, and it's a real challenge for the little ones to handle a steaming cup of cocoa. Fear not, for we've got the perfect solution! Get your hands on the Baby Yoda mug, and you can securely hold it while savoring that scrumptious, warm beverage.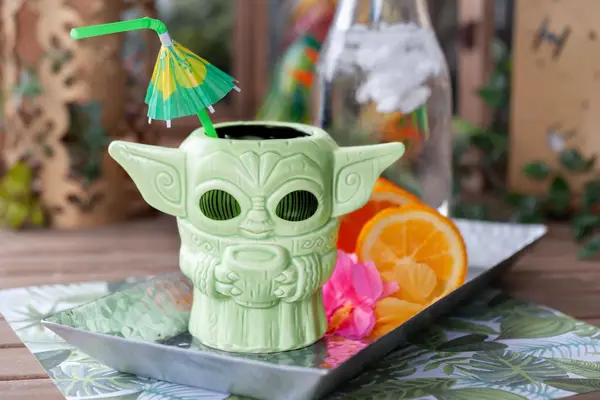 This adorable mug is like a sweet pop of charm for your kitchen collection, turning your setting into a little wonderland. The mug is a canvas for intricate figurines, and it even flaunts a splash of color on the inside. Plus, it's all lovingly hand-painted. You can snag this beauty on Amazon for just $34.
9. Lip sleeping masks
Winter's icy embrace can leave your lips feeling drier than a desert. But worry not, these pint-sized lip masks or balms are here to the rescue! Pop one on before you hit the hay, and let the magic happen overnight.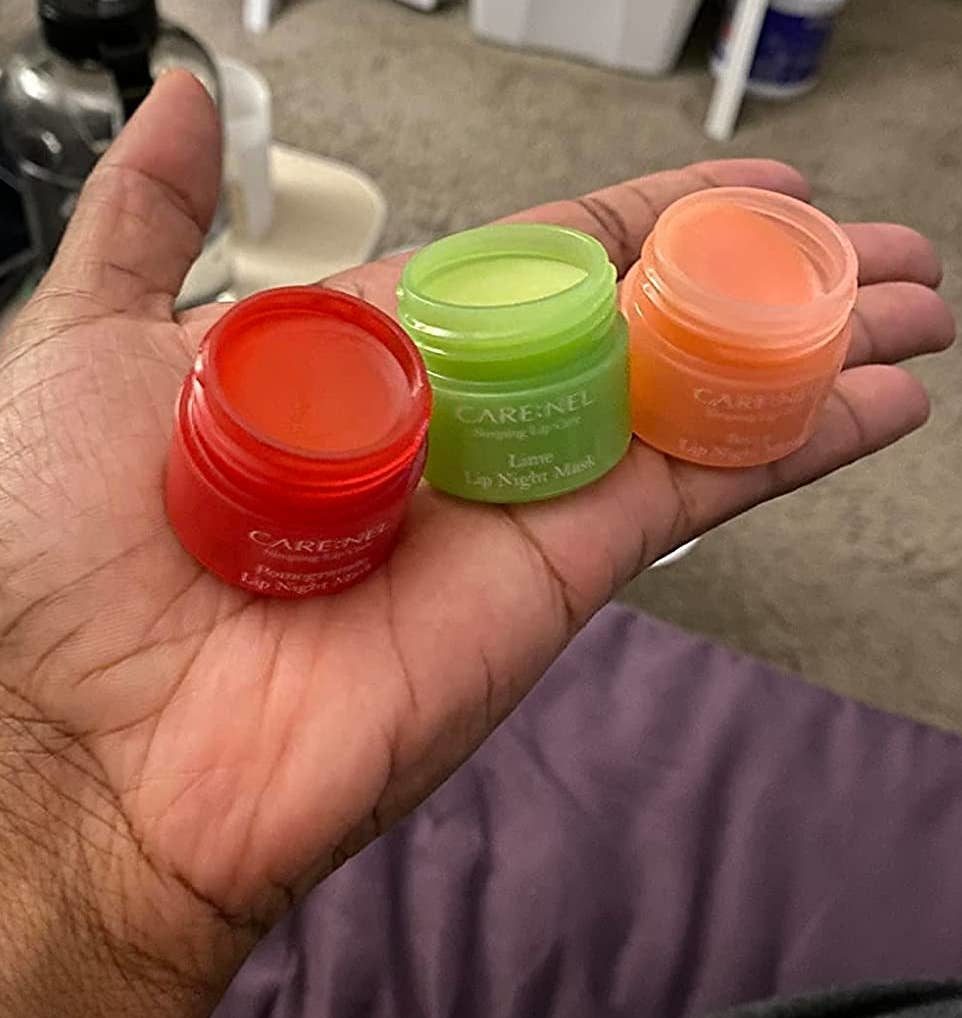 The best part is that they come in compact sizes and are super travel-friendly. You can take them with you anywhere because they are lightweight. Although it is called a sleeping mask, you can use it during the day as well by getting it from Amazon for just $10.
10. Slouchy hue socks
When it comes to stepping up your style game, nothing says "cool" like sliding into a pair of slouchy, effortlessly trendy socks. These slouchy socks are the hottest thing in fashion right now, and the best part? They're not just stylish; they're comfy and lightweight too.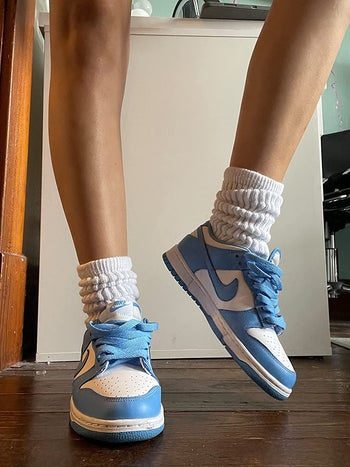 These socks are a breeze to clean, and they're the perfect match for your white kicks. The slouchy vibe is undeniably adorable and will quickly become your go-to fave. Grab a pair for just $21 on Amazon; they are perfect to gift for Christmas!
11. Bumper sticker
If you're all about that eco-friendly life and the idea of incessant honking makes you cringe. Well, we've got just the fix for you—a nifty sticker! Slap it on the back of your car with a snarky quip that's bound to tickle anyone's funny bone.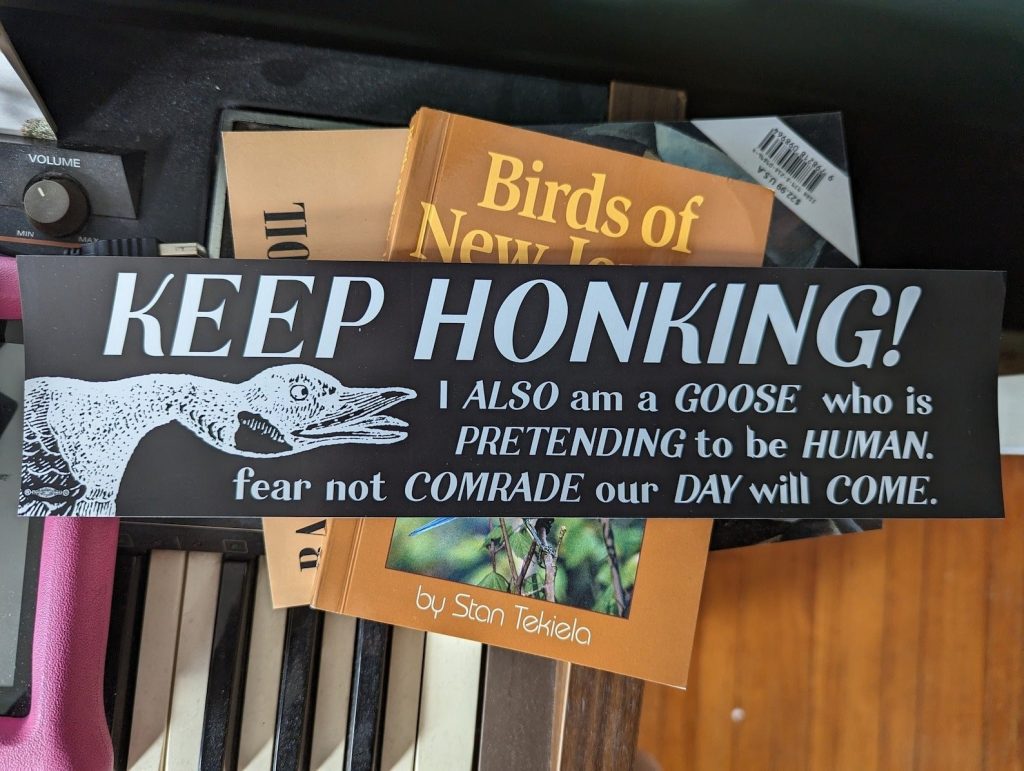 These stickers are high quality and thick. It has good adhesive quality and can last for a long time. You can get it from Maplewood Novelty Cistern on Etsy for just 6$. The company is New Jersey-based, and they can make hilarious stickers for you in no time.
12. Golden steel clips
Who hasn't felt that pang of fear when opening a bag of chips, worried they'll go all stale on you before you can savor every last crunch? Well, fear not, for we've got the solution—stainless golden clips to the rescue! Keep those Cheetos and other goodies fresh and tasty for round two with these handy clips.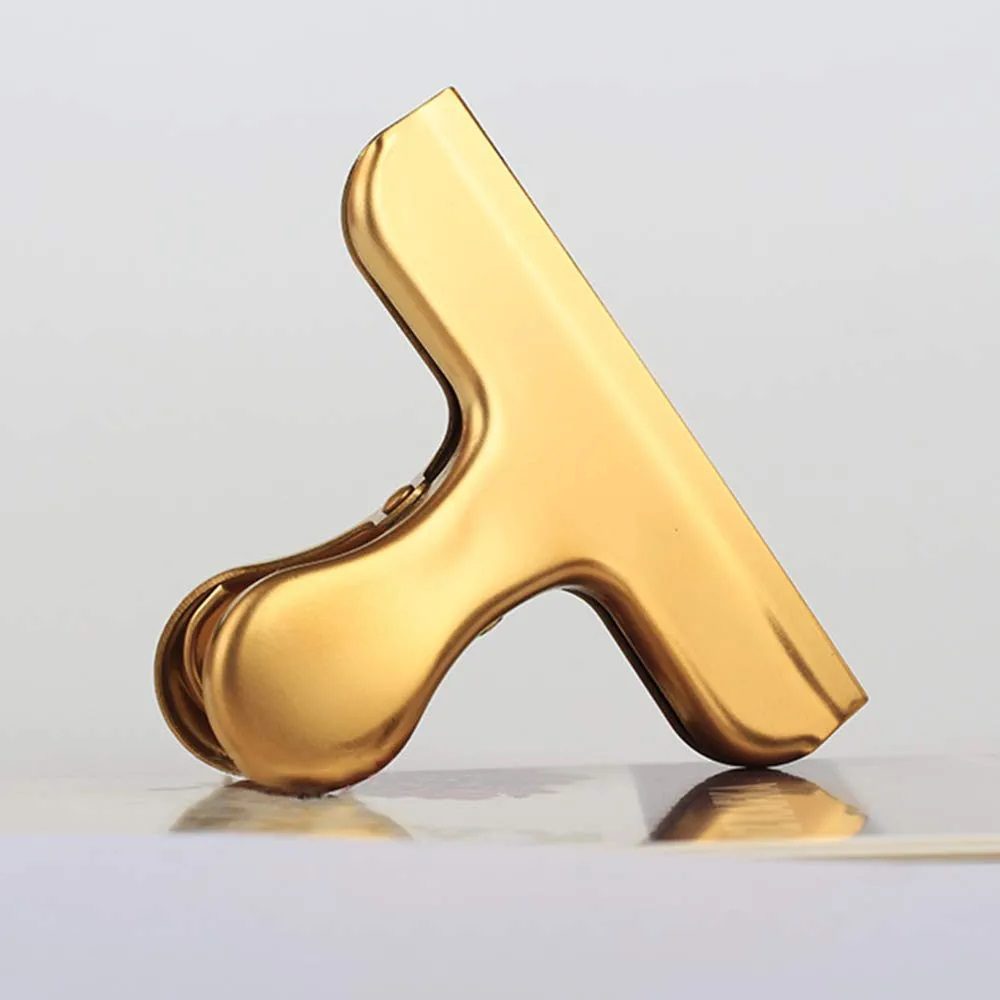 They are pretty and shiny to impress your guests. You can use these sturdy golden clips to close any packet securely. Buy a set of eight golden clips from Amazon for just $12 and keep saving more food from damage. They are the perfect gift for your loved ones this season!
13. Maldon flaked salt
Elevate every dish with the magic touch of Maldon-flaked salt. Sprinkle it over a salad to add that extra layer of texture, or let it work its charm on a succulent chicken dish. And don't forget dessert—whip up some freshly baked chocolate chip cookies and give them that delightful Maldon-flaked salt twist.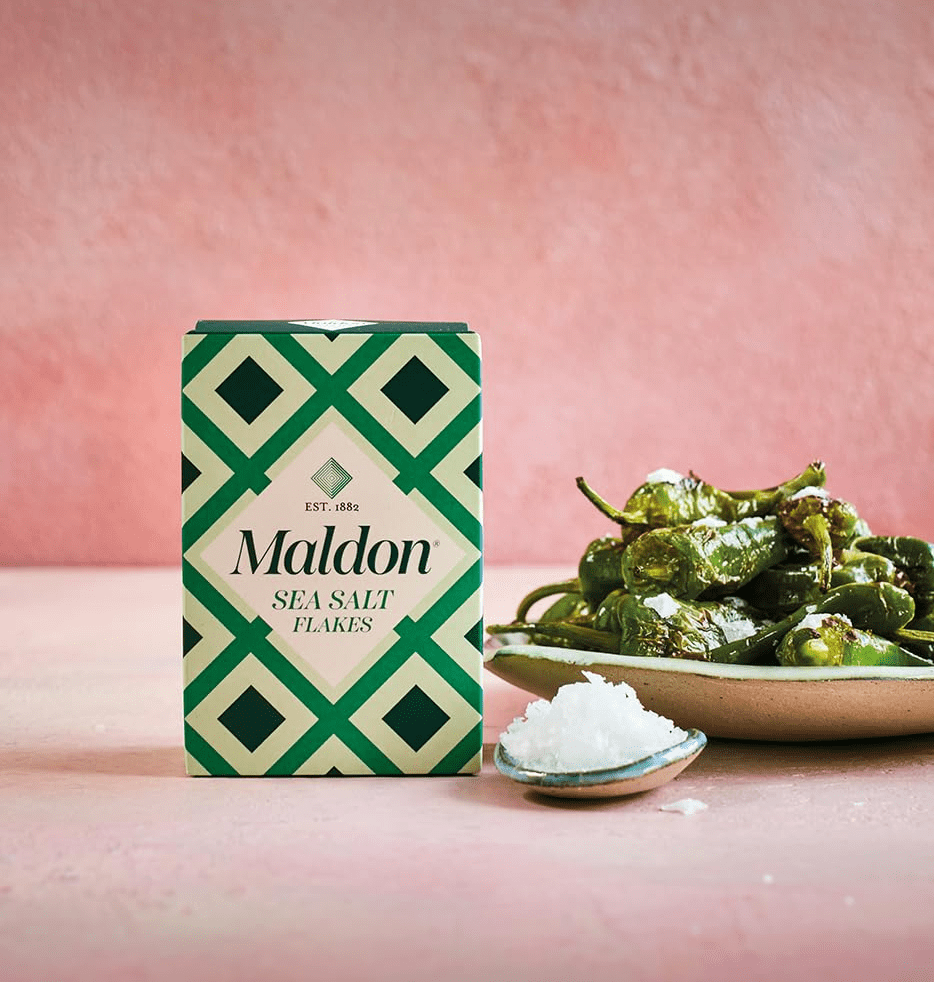 These Maldon sea salt flakes are the gold standard and exhibit a rich flavor. It has a clean flavor with a bright texture that brings richness to every dish you make with it. You can get a box from Amazon for just $7.35 and enjoy the delicacies with your guests.
14. Cactus dryer balls
Ever wondered what a cactus-shaped dryer ball is all about? Well, it's your laundry's BFF in a hurry! Thanks to those adorable prickles, it speeds up the drying process. But that's not all—these little cactus dryer balls also work their magic to make your clothes softer than ever.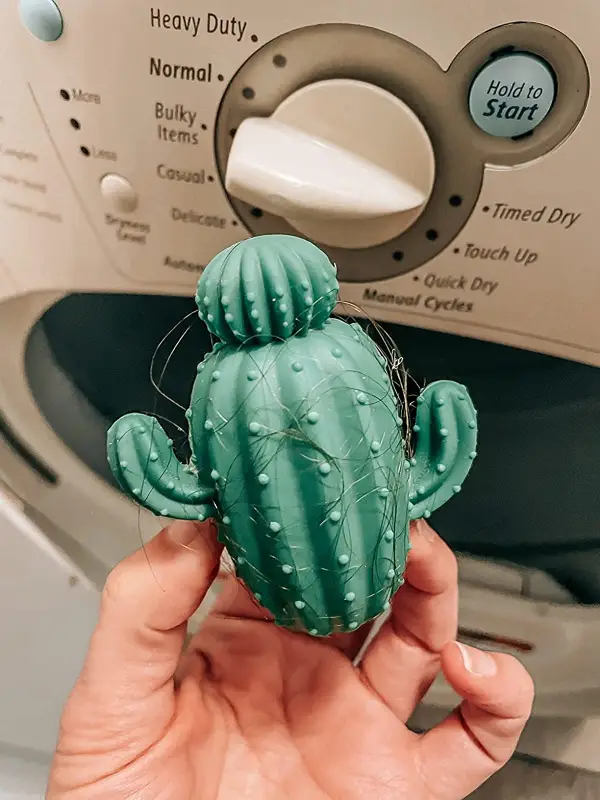 They can work for a long time and still stay fresh. How much ever heavy-duty laundry tasks you are doing, they can withstand the load. A cactus dryer ball separates the clothes by tumbling and dries them quickly. Get it from Amazon for 7$ and enjoy the laundry time.
15. Bluetooth remote control
We've all been there, right? Flipping channels on the TV can sometimes feel like watching paint dry. Well, this Christmas, we've got the ultimate gift for you—a nifty Bluetooth remote control. Say goodbye to the same old routine, because now you can switch channels or snap photos and videos on your device, all from a distance.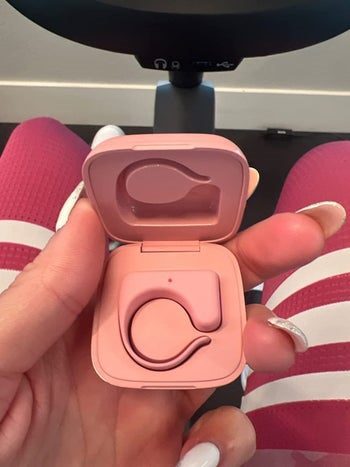 With just a flick of your finger, you can glide to the next video, thanks to the handy auto-scroll feature. Plus, this Bluetooth gadget boasts an impressive battery life, making it the ideal partner for your weekend binge-watching sessions. Grab it on Amazon for a mere $20.
16. Acrylic claw clip
If you've been keeping an eye on the Barbie-inspired, all-things-pink craze, you're in for a treat! Feast your eyes on these acrylic claw clips adorned with vibrant hot pink rhinestones – they're turning heads and setting trends. These cuties are the perfect accessory to jazz up any outfit in your wardrobe.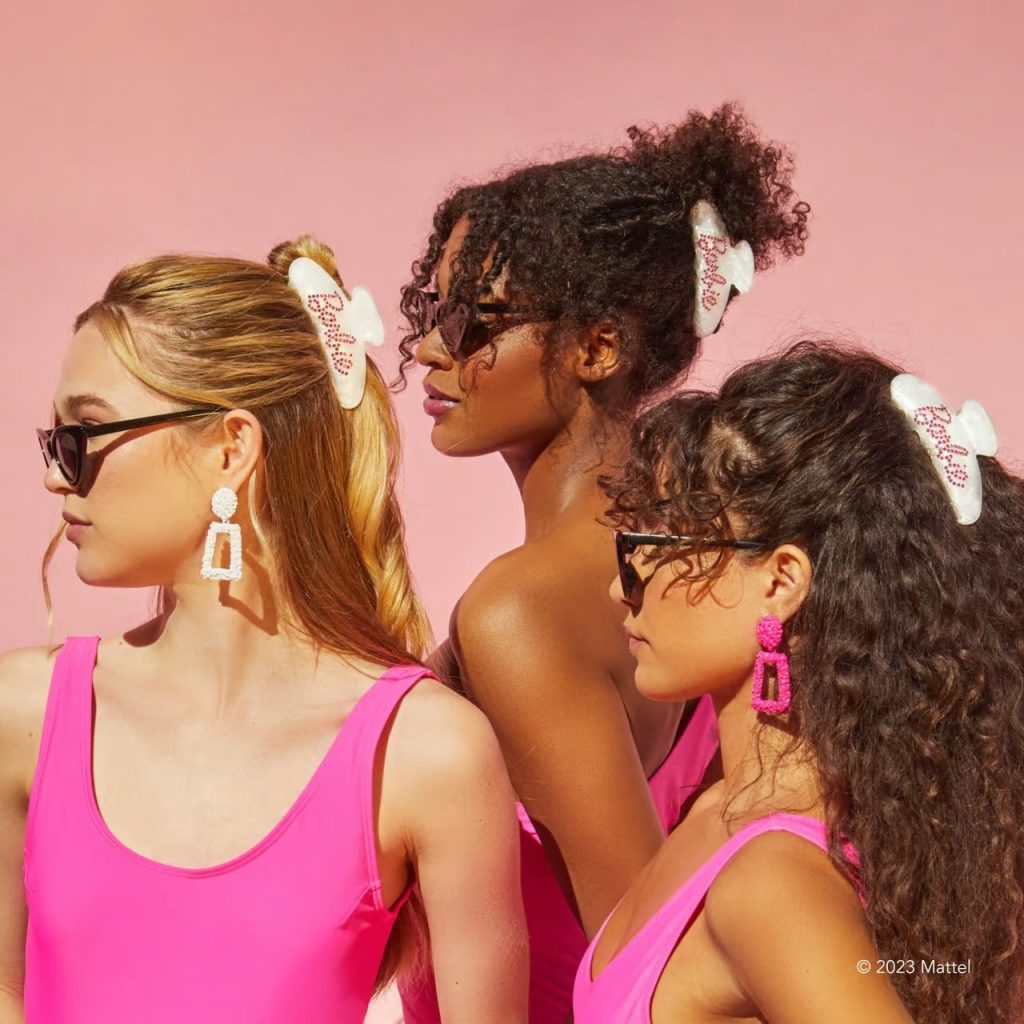 If you've been keeping an eye on the Barbie-inspired, all-things-pink craze, you're in for a treat! Feast your eyes on these acrylic claw clips adorned with vibrant hot pink rhinestones—they're turning heads and setting trends. These cuties are the perfect accessory to jazz up any outfit in your wardrobe.
17. Rainbow drip candles
In the quest for that perfect DIY item to elevate your dinner party's atmosphere, look no further—the rainbow drip candle is here to work its magic. This vibrant candle has the power to lift spirits and infuse your space with a cozy, warm ambiance that's sure to set the mood just right!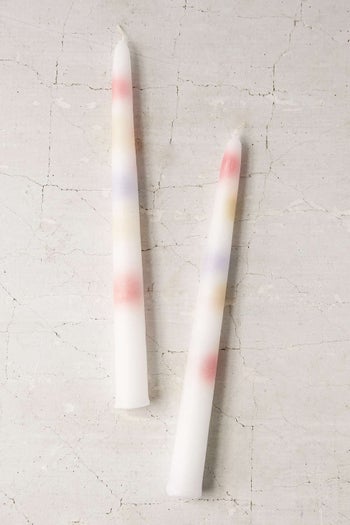 If you're on the hunt for creative ways to enhance your interior decor, here's a neat trick: pop them into wine bottles and watch how the refracted light amps up the room's aesthetic appeal. You can grab a pair for just $6.5 on Amazon and let the magic begin!
18. Wireless Bluetooth earbuds
The thought of splurging on wireless Bluetooth earbuds might initially feel like a wallet-drainer, but snagging them for the festive season? Now, that's a thrill! With these buds, you can groove to your favorite beats and seamlessly take calls, all in one go.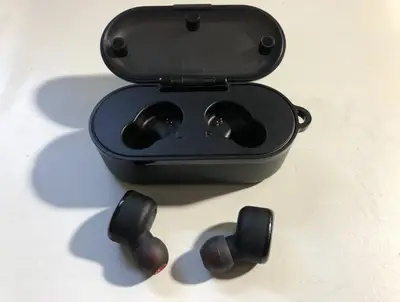 With these earbuds, you can have fun for fourteen straight hours and an extra four-hour backup option. Buy them from Amazon for $21.99 and choose from the five available colors. You can now enjoy your evenings a little better.
19. Cashmere scarf
When it comes to Christmas, everyone's all about dressing to impress and capturing those picture-perfect moments in their favorite outfits to share on social media. Elevate your festive look with the cozy charm of a cashmere scarf—not only will you stay toasty warm, but you'll also be turning heads in style!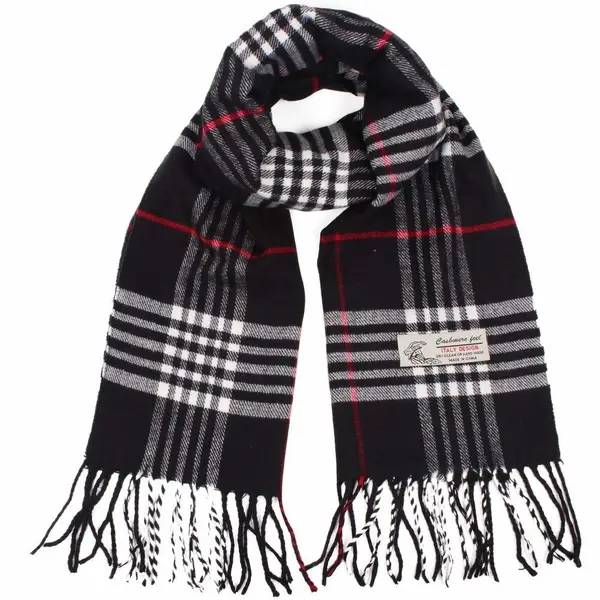 This scarf is a delightful medley of stunning hues, and the fabric is as soft as a cloud. With its medium weight, it's the Goldilocks of scarves—not too heavy, not too light—just right to shield you from chilly weather. And the best part? You can snag it for a whopping $13 on Amazon.
20. Coffee cups
It is going to be tremendous if you add these transparent glass mugs to your collection. They are a true testament to a dreamhouse because they change when you fill them up with a drink. Check for yourself when you buy them this Christmas.
The clear glass amplifies the aesthetic value of your kitchen and the cool pattern on the front changes with every drink. You can get them from Amazon for 36$, and another option of plain glass is also available if you don't want any pattern.
21. Cushiony inserts
A cushiony insert in your shoes can make you feel like you are walking on clouds. They can transform any of your shoes, specifically by bringing new life to old shoes. Your feet will stay warmer if you use them during the high snow time, and these inserts can keep your feet dry.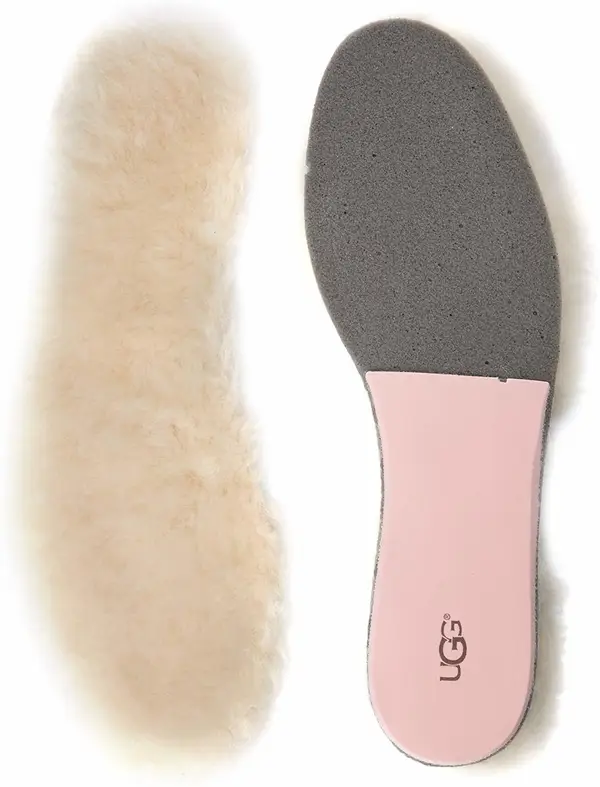 The benefit of buying these cushiony inserts is that you can clean them in the washing device whenever you find them dirty. This will keep them odor-free and fresh. You can get them from Amazon for $20 based on your foot size and gender.
22. Satin scrunchies
You can wear these super-sized and soft scrunchies with your Christmas outfit and flaunt your way into the party. These scrunchies are designed to keep your hair in one place and out of your face. The soft material of the scrunchies keeps your hair shiny and smooth.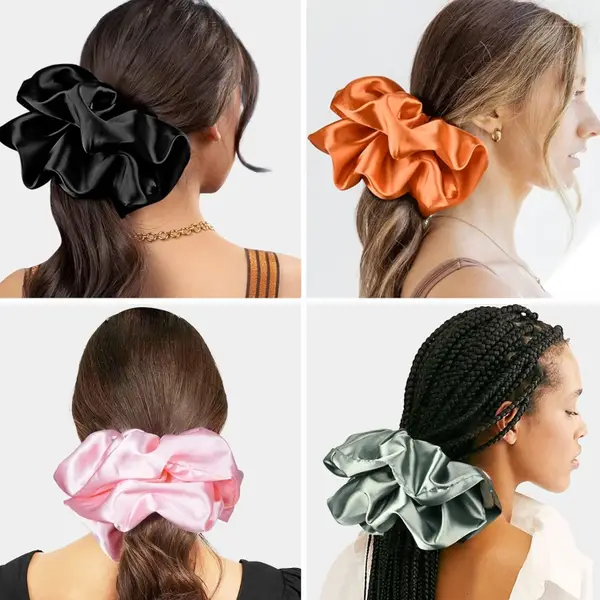 These oversized scrunchies are very elastic and do not frizz up your hair. You can put them on long braids or tie a bun with them. If you decide to buy a pack of three from Amazon for $10, you can either keep it for yourself or give it to your friend.
23. Custom crocs
Crocs have always been into fashion, and you can customize them as per your preference and design. You can get charme for your Crocs and reflect your personality type with them. The customization can be of your dog or a pack of flowers.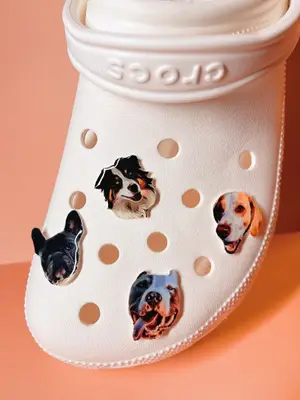 You can visit The Paw Shopp on Etsy and get the customized dog charms for $10. If this doesn't fascinate you, then you can get a pack of fourteen daisy flower charms from Amazon for 8$. However, you must first begin by getting yourself some Crocs if you don't have any.
24. Cupcake sticker
A delightful and whimsical way to add some fun to your everyday items is the "Good Advice Cupcake" sticker. This adorable sticker can be easily affixed to your laptop, planner, journal, or any other surface of your choice, instantly injecting a touch of positivity and mood-lifting charm into your day.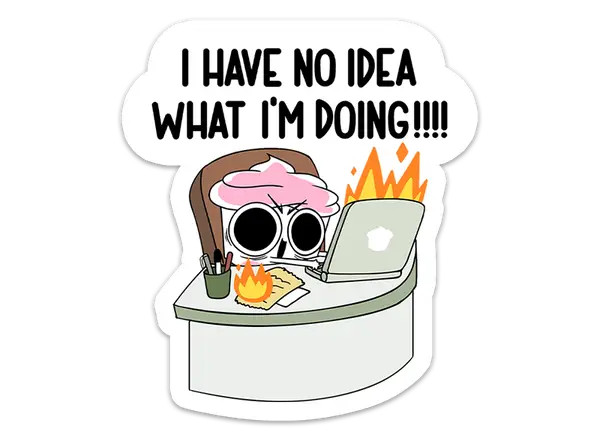 You can snag this delightful accessory from Shop BuzzFeed for a mere $2, down from its original price of $3, making it an affordable and cheerful addition to your personal space. You can brighten up your surroundings with this cute cupcake sticker.
25. French soap
A bar of French soap can elevate your bathing experience with its scents and texture. Especially, with this soap bar, you can have softer and hydrated skin. They are crafted with care and infused with shea butter and are designed to pamper your skin.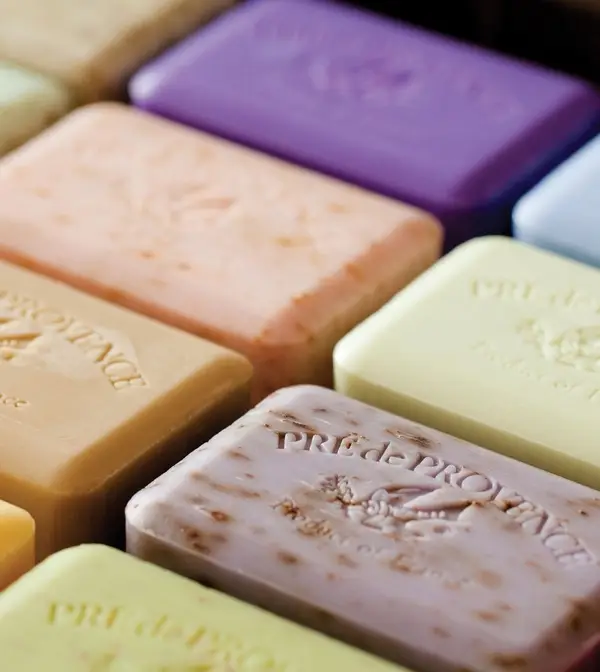 With a variety of 39 scents to choose from, including popular options like Rose and Mirabelle, you can select the one that resonates most with your preferences. Available on Amazon for a reasonable $9.99, these French soaps are not just a purchase; they're an invitation to a heightened and more indulgent daily cleansing ritual.
26. Breathable nail polish
Elevate your at-home manicure game with breathable nail polish that offers both vibrant color and essential treatment. This nail polish is scented with nourishing ingredients such as argan oil, and vitamins B5 and C. You can have aesthetic and healthy nails with this magical nail polish.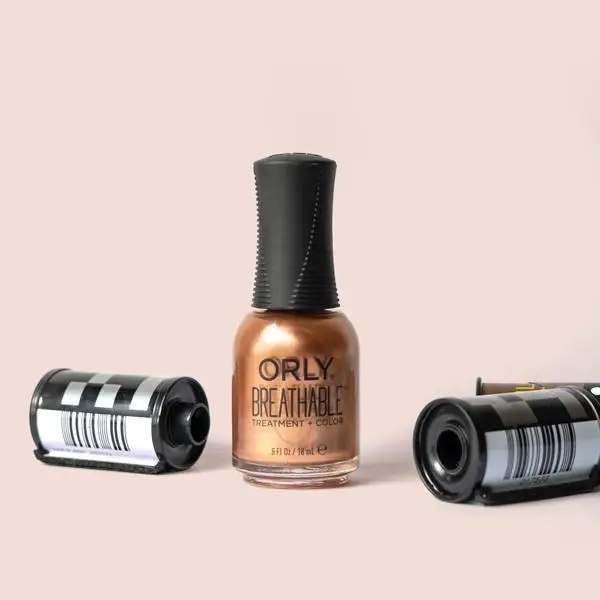 The palette has 73 colors available directly from Orly at an affordable $5.97 each or from Amazon for $9.90 each. It includes 18 popular shades and three additional colors and there's a perfect hue for every preference. You can invest in this breathable nail polish to enjoy the benefits of a beautiful manicure.
27. Vegan makeup brush set
This interesting 17-piece vegan makeup brush set is perfect for achieving perfect looks. The set comes with many brushes for you to set up an extraordinary makeup routine. You can include powder, foundation, contour, highlight, smoke, blending, shadow, nose contour, detail, eyebrow, and lip brushes.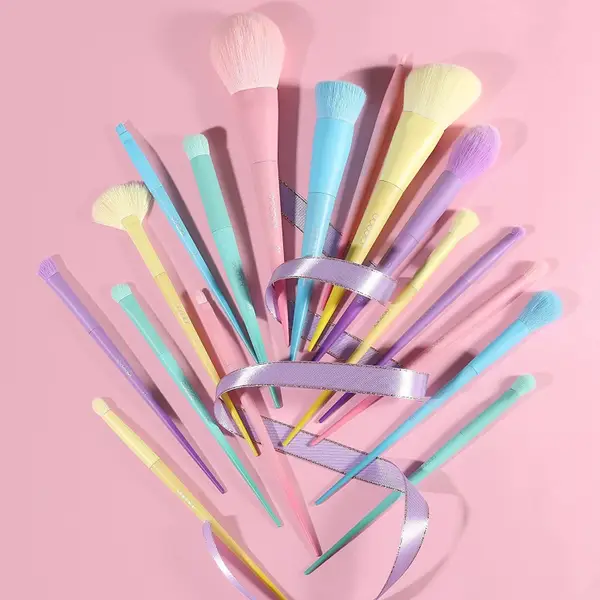 Priced affordably at just $29.99 on Amazon, it's an investment in quality and style, allowing you to replicate your favorite makeup trends with ease. Say goodbye to mediocre makeup brushes and hello to this vibrant, cruelty-free set that will take your beauty routine to new heights.
28. Bubble tea airpod case
Not only does it add a refreshing and fun touch to your headphones, but it also serves a practical purpose by making your AirPods stand out in your bag, ensuring you can locate them with ease. Elevate your AirPods' style and protection with this adorable bubble tea AirPods case, complete with a matching keychain.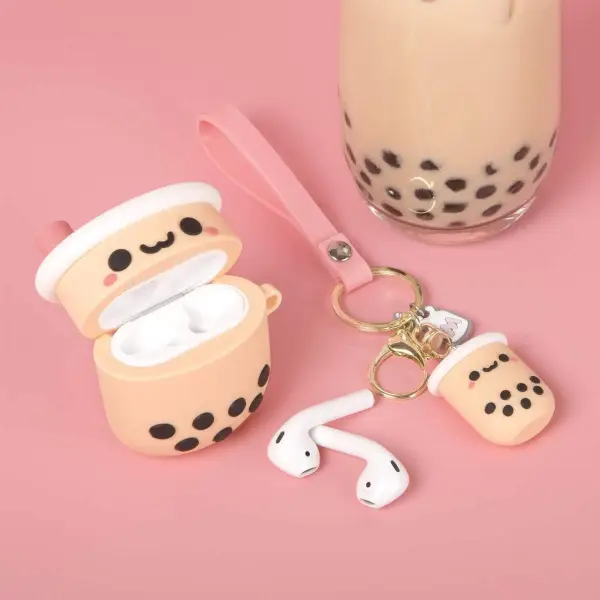 If you're in need of AirPods as well, Amazon offers 2nd Gen AirPods for $99 or 2nd Gen AirPods Pro for $199. Add a little extra charm to your tech with this bubble tea AirPods case, and enjoy a more fashionable and protective accessory for your headphones.
29. Cat gel roller pens
These pens are not your typical writing tools; they combine cuteness, functionality, and personality. This can make your everyday writing tasks a whole lot more enjoyable. With fine-point features and smooth black ink, you can use them for note-taking and doodling needs.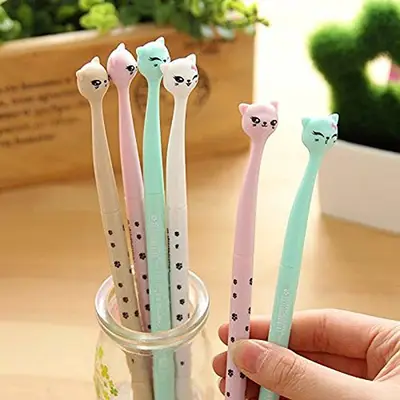 At just $6.99 for the set on Amazon, they're an affordable way to start a writing routine. Say goodbye to boring pens and embrace these writing companions. They're a perfect blend of cuteness and practicality, so all cat lovers must get these pens and showcase their love for their pets.
30. Celestial journal
Made with gold foil stars, this journal is a true work of art that can add a touch of elegance to your daily writing routine. It has a unique format where it offers just a few lines per day for you to write down your feelings and thoughts constructively.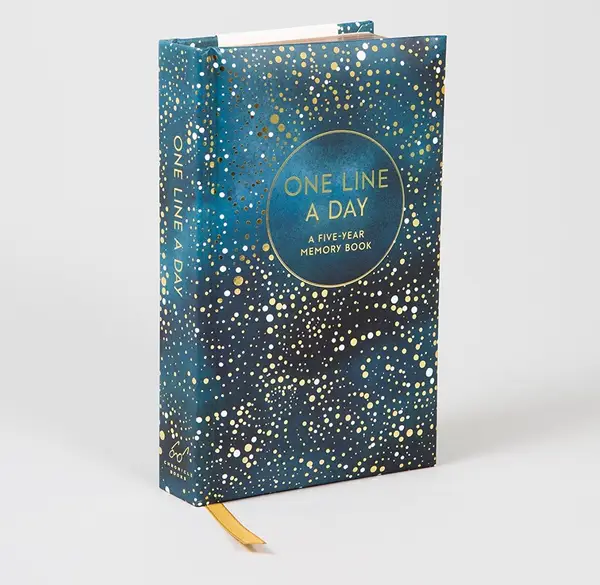 You can get this celestial masterpiece from Amazon for $16.95 or opt for a cheaper option at $15.76 from Bookshop. Whether for personal use or as a thoughtful gift, this journal is a perfect way to make your daily reflections shine like the stars.
31. Rainbow steel straws
It is evil to use plastic straws and throw them after one use when you can have steel straws and use them multiple times. This is environmentally friendly and promotes less usage of plastic. It is surely a practical gift.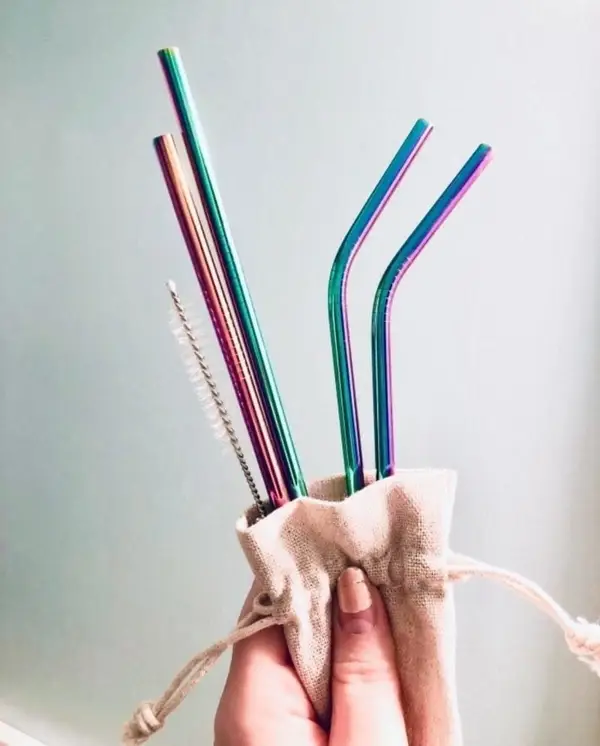 Each set has four straight straws, four bent straws, a cleaning brush for the straws, and a pouch to put everything inside. They are durable and add a luxury look to your ordinary drink. You can get a pack of eight straws from Amazon for $7.99.
32. Sideways initial necklace
Experimenting with jewelry has always been appreciated, and the aura is completely different when you wear such jewelry. There is some sideways initial jewelry that can be paired with any outfit. The initials can range from A to Z with your desired chain length.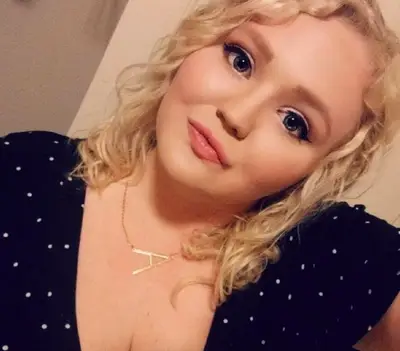 It is preferred to have large-size initials and then put it in a chain. The interesting pattern of having the initials sideways attracts attention, and you can have many compliments. You can order it on Amazon for $8.99.
33. Pumpkin pie sauce
Pumpkin pie sauce is an expensive and luxury sauce found usually in hotels. Now, here is a way for you to order it for your home cooking sessions. It has a good pumpkin flavor and is rich in texture. You can mix it in your coffee and have a delicious breakfast.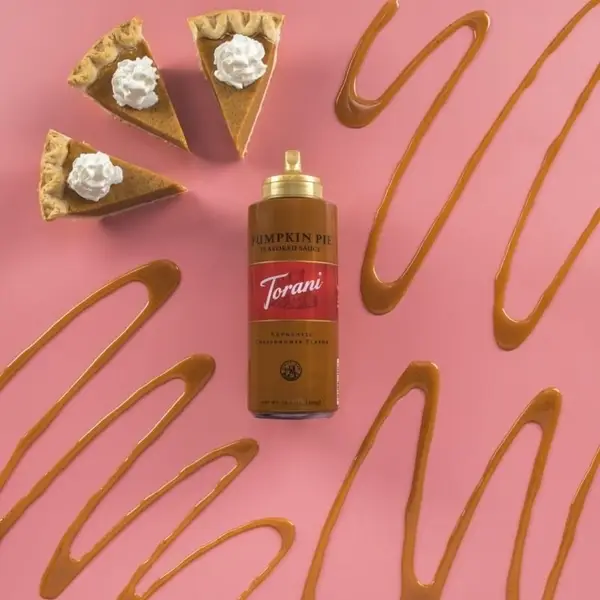 This sauce is actually similar to Dunkin Donuts' taste, and they use it, especially around autumn and Halloween time. However, with numerous options available, one can get confused about whether to get a sauce or a syrup from Amazon for $14.94.
34. Weighted plushie
Nobody likes to feel alone while sleepy, and nothing can be better than having a soft toy to hug during the night to feel safe. These weighted plushies are soft and comfortable for you to cuddle and are cute-looking toys.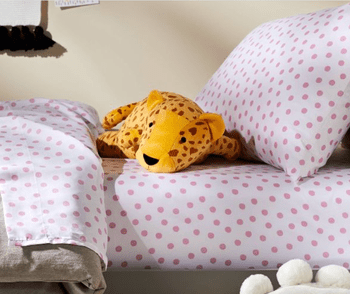 There is a cheetah, pink dino, fox, bear, green dino, panda, and unicorn available for you on Target for just $20. You can either get it for yourself or gift some for their birthday. Children enjoy the most with these toys.
35. Cleaning putty
So, with the festival season arriving, it is essential to clean the hidden spots to welcome the new energy and vibe next year. That is why there is a cleaning putty for you with sticky powers to get into every corner and get rid of the dust particles.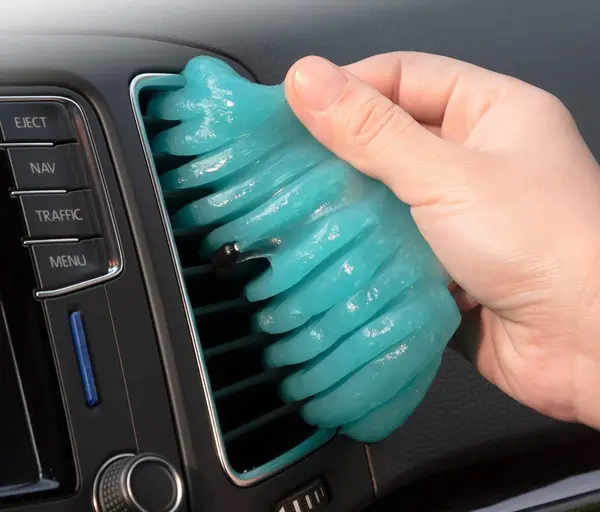 It is useful if you have just had your snack and wish to collect the fallen crumbs. You can use it to collect every particle of food. You can order it on Amazon for just $6.98 and make your life easy.
36. Velvety plush slide-on slippers
Velvet slippers are not just for the winter season; in fact, they can go all around the year. Whether you are taking a walk or planning to visit the market, you can wear these slippers for a comfortable journey. You will feel like having a cushion under your feet.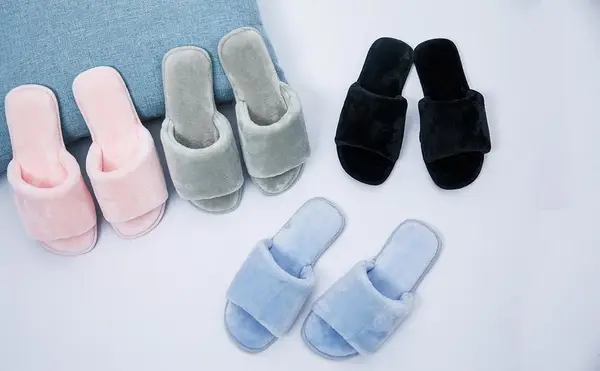 These slippers are the best gift for your grandmother or mother if they have pain in their feet. They are softer and full of fur. You can dance around the house wearing these lightweight slippers, and it is wise to get them from Amazon for $17 as per your foot size.
37. Mirror sticker
This is a keep-driving mirror sticker for the ones who like to blast loud music while driving. So, every time you leave the driveway, no one will stop to block your way. You can enjoy your driving sessions with your friends without any obstacles now.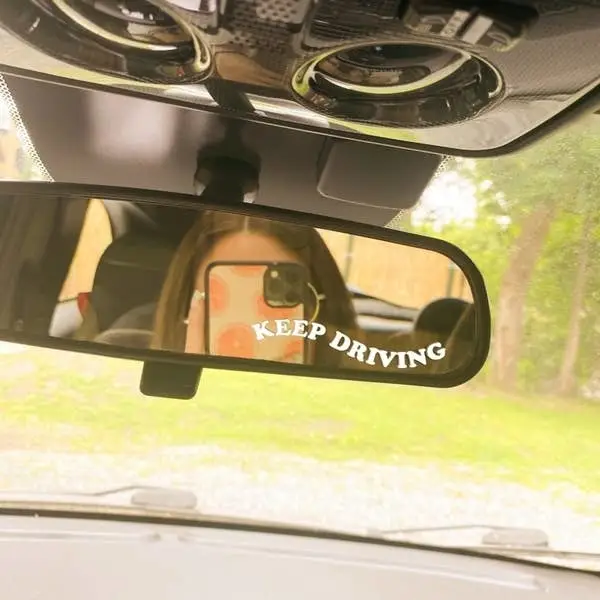 You can place as many orders as you want to give them to your friends or family as well. Visit Peachy Lemonade Press on Etsy and get them for $2.85. They are available in fifteen colors, and each one enhances the interior of your car.
38. Murder puzzle
If you are a fan of reading murder mysteries, then this book is right for you. It contains twenty different murder mysteries, and each has a different set of clues as solutions. The stories have image illustrations to enhance the experience of the user.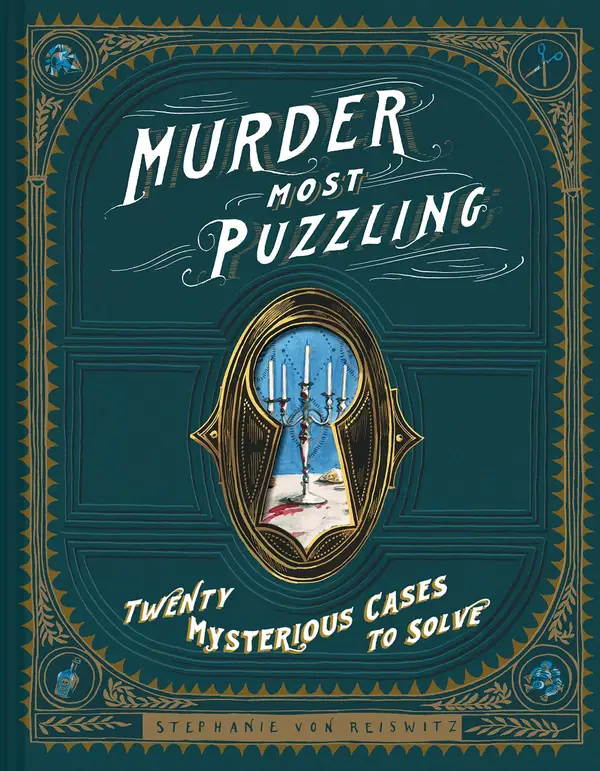 So, get ready to decode the murders in Sherlock style and find the killers quickly. The puzzles are challenging and can enhance your analytical skills. There is a clue section at the back of the book. Buy it from Amazon for $14.49 and enjoy unlocking the secrets.
39. Huggie earrings
Another gorgeous accessory for this Christmas season is a 14-karat gold-plated hanging earring. It has a universal appeal that can go with any dress. You can wear them every day, and no one will get bored of appreciating their beauty.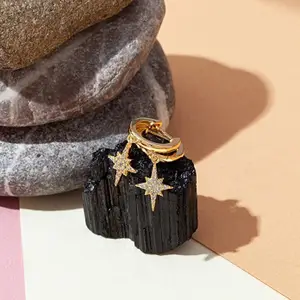 The colors of these earrings do not fade over time, and they have no allergic effect on the skin. They have high-quality manufacturing, and you can buy them from Amazon for $13.95 in yellow, white, and rose gold colors. There are five dangle shapes available for them.
40. Wishbone necklace
It is a wonderful surprise to give some a teeny tiny wishbone necklace as a gift. This necklace helps you make your wishes come true because it is a symbol. You can pass it on to another friend when your wishes have come true, just like a traveling pant style.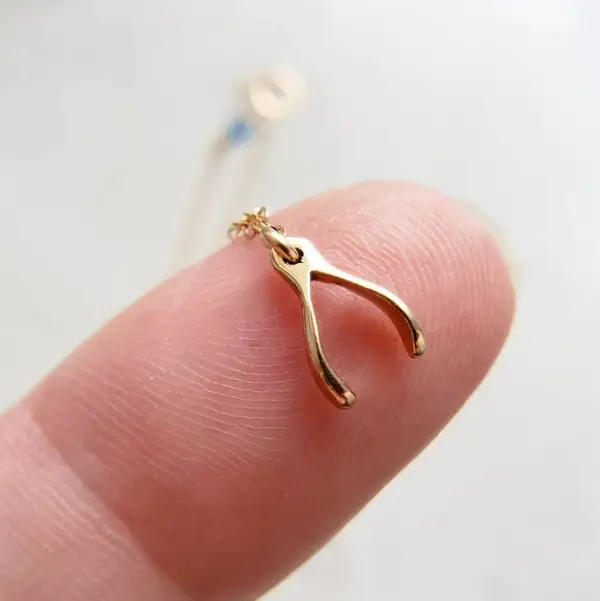 Similar to this necklace, there was a show named Wishbone. So whoever was a fan of the show must buy this necklace. You can shop it from Shop Studio Blue on Etsy for $33. It is available in four necklace lengths and in silver sterling.
41. Cushionaire slide sandals
There are more and more users of these cushiony slippers as the days pass by. You can feel like stepping on a footbed as these are waterproof, and you can stay comfortable for hours and hours. It is okay to wear them outside and inside the house.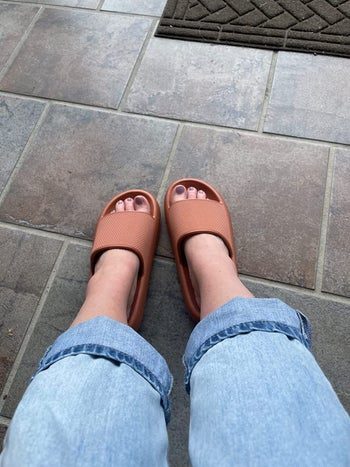 If you are worried about getting the wrong size for yourself, please read the size chart before placing an order on Amazon for $24.8. There are twenty-one colors available in this model, and they are perfect for beachy weather trips.