Stay-At-Home Stars: Celebrity Moms And Dads Who Said "No" To Hiring Nannies
By Isabel K August 2, 2023
---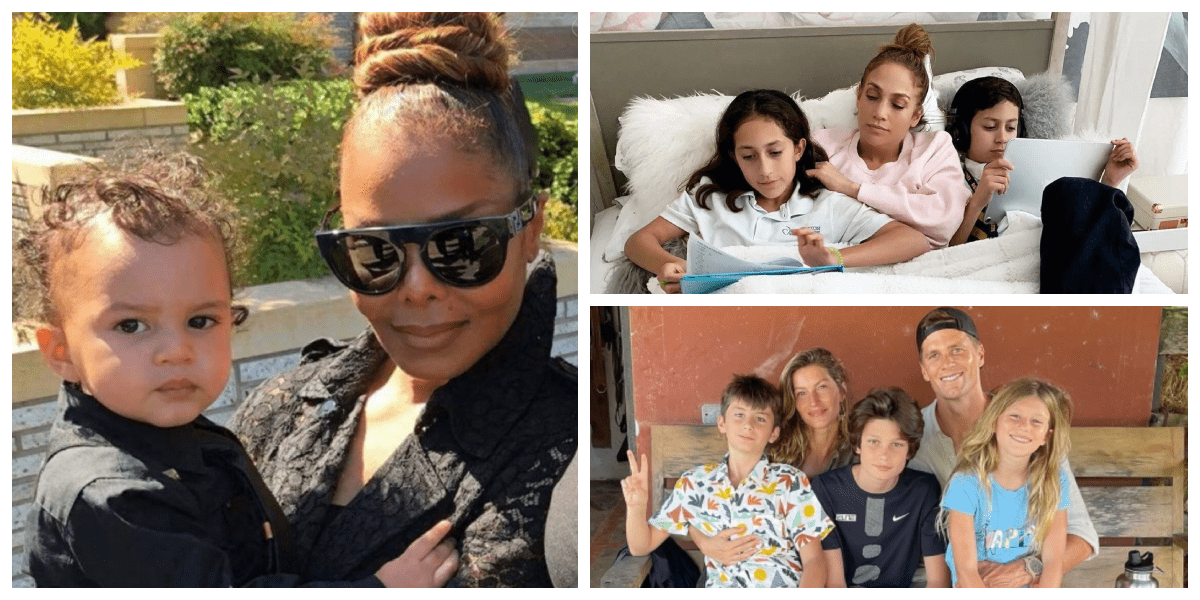 This article was originally published on
whythese
Raising children is not easy, especially when you're trying to juggle the craziness of Hollywood at the same time. While some celebrities and stars need assistance to keep them from spiraling or losing track of their career, some celebs prefer to do things traditionally and be hands-on parents.
This isn't to say that they don't get help from family members or babysitters once in a while when they need a break, but they don't want to miss out on those beautiful family moments that create long-lasting bonds with their children.
If you are curious about which stars decided they would do everything themselves rather than have a nanny, then scroll on for 40+ celebs who are raising their kids the old-fashioned way.
1. Zooey Deschanel
Zooey Deschanel may play a frazzled school teacher on the hit sitcom New Girl, but in real life, she seems more like a woman who has got it all together. So much so that when she had kids, she believed she didn't need to hire a nanny to look after her children.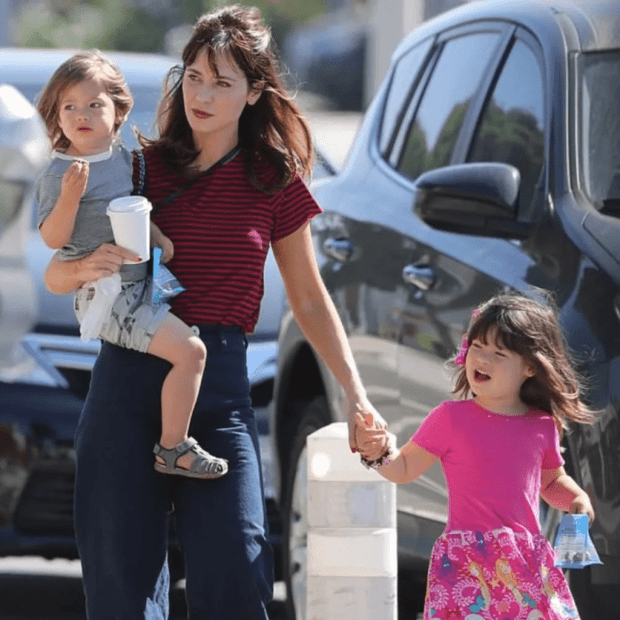 Zooey wants to spend quality time with her two children, Elsie and Charlie. She shares the kids with her husband, Jacob Pechenik, and she and her kiddos are always hand in hand when taking a stroll in town or going to events.
2. Celine Dion
Singer and songwriter Celine Dion is currently suffering from a severe illness, but she was there to care for her kids when they were younger. At 42 years old, the star welcomed her twins to the world, and she was adamant about taking care of them herself.
While her career has always been filled with many appearances and performances worldwide, she was ready to step up to the plate and be a hands-on parent. The three boys were her entire life, and she didn't want her children to miss growing up with an involved parent.
3. Kristen Bell and Dax Shepard
Another A-list couple who love spending all the free time they have with their kids is Kristen Bell and Dax Shepherd. While the couple seems super busy with their acting work, they always split their working hours to spend more time with their two children.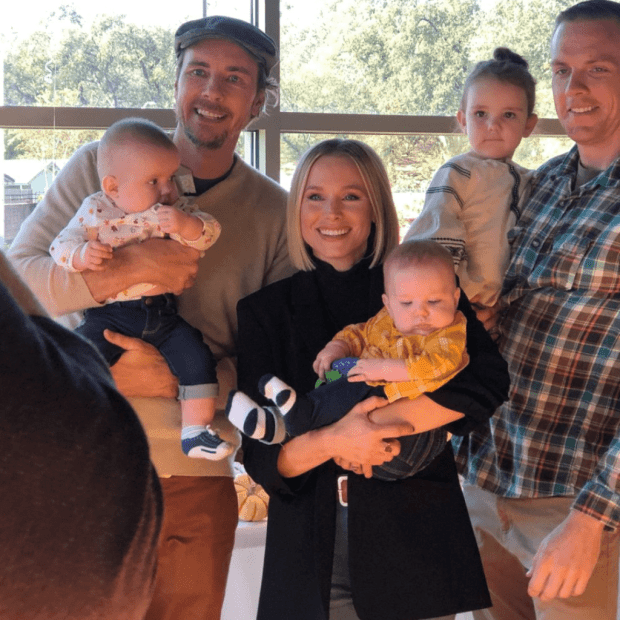 Their daughters Lincoln and Delta always spend time with their parents at home if possible. Although they don't have a nanny, they do rely on a babysitter sometimes when they have events to attend or meetings they can't avoid missing.
4. Charlize Theron
The South African actress is known for numerous tough girl roles in movies and tv series. She's been working for decades and has still managed to find time to raise her two beautiful daughters, August and Jackson. She adopted the two girls when she was ready to start her family.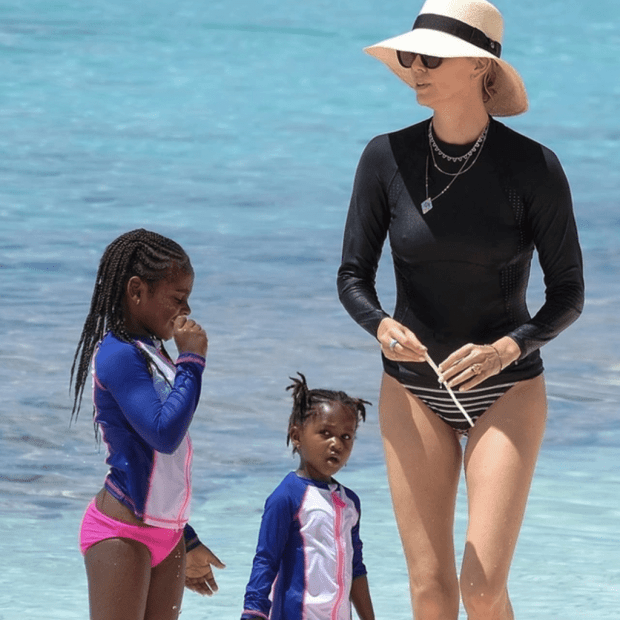 Theron has always been vocal about wanting to adopt. She takes care of the kids, and when she can't, her mother, Gerda, is there to lend a helping hand. Because she is a single parent, her mother has been a massive part of the children's lives.
5. Blake Lively
Very few couples stay as happy and beloved by fans as Blake Lively and Ryan Reynolds have. This isn't a surprise because the two actors seem more in love than ever. The couple shares four children – all girls. Phew, good luck, Ryan!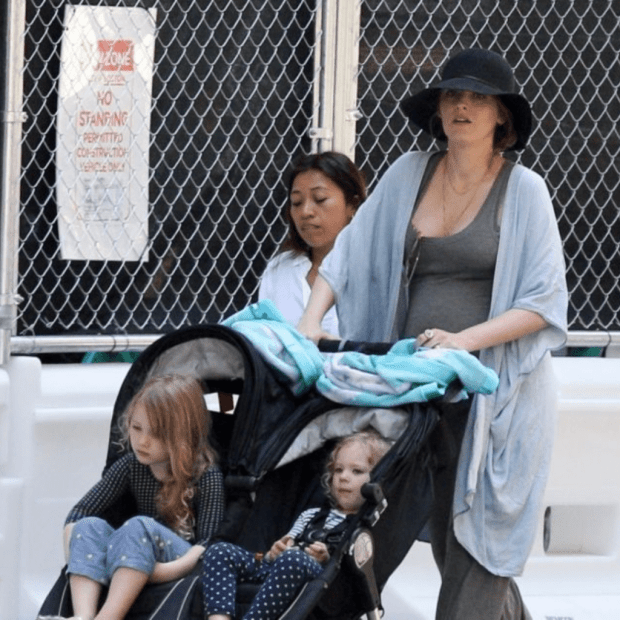 The pair are very hands-on parents and always ensure they have time to spend with their young children. Whether they're going on the red carpet or to a baseball game, they'll carry the entire family if they can. The A-list actors don't want to miss any of their kid's essential milestones because of their busy schedules.
6. Cardi B
Cardi B and Offset have one beautiful daughter together named Kulture and a son named Wave Set. While their on-and-off relationship hasn't always been smooth sailing, they deeply care for their children and want to spend as much time with them as possible.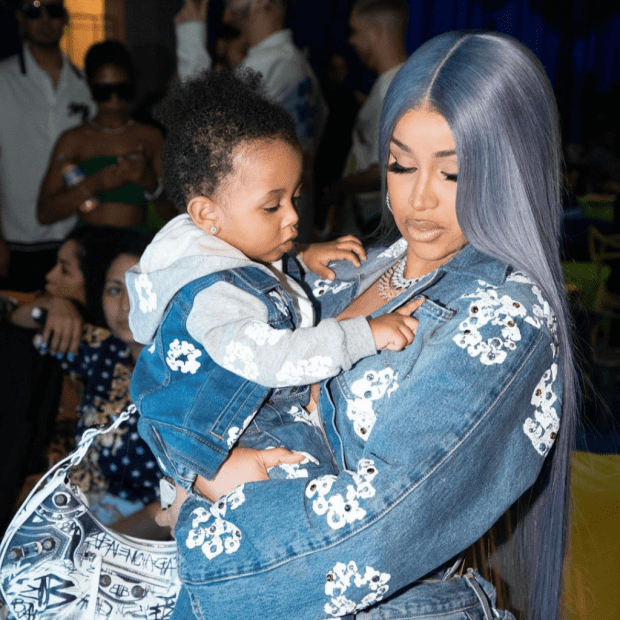 Cardi does not need much help raising the kids because she wants to learn how to be a good mom and be there for her children whenever required. The rapper also believes that she is the only one who can care for her children the right way.
7. Taraji P. Henson
Empire actress Taraji P Henson is another big name in Hollywood. Although the actress got her big break in the Fox series Empire, she has been acting for most of her life and has some star-worthy roles under her belt. However, most fans don't know that she is also a mother.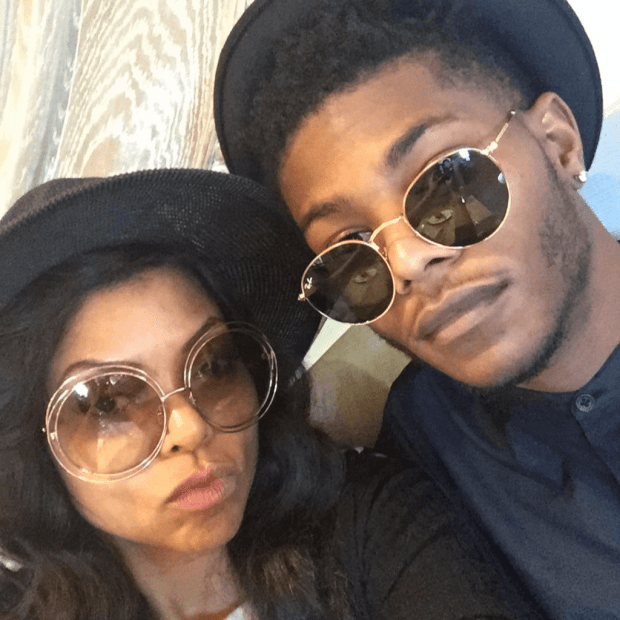 She had her son when she was 24 and still in college. But it didn't derail her career; it only motivated her to be a better actress and mother. She was hands-on and even carried her son to collect her diploma during her graduation ceremony.
8. Ricky Martin and Jwan Yosef
Although Ricky Martin is mainly known for his music, some fans don't know he is the father of twin boys. The singer and songwriter welcomed his sons, Valentino and Matteo, in 2018, and he has been with them ever since.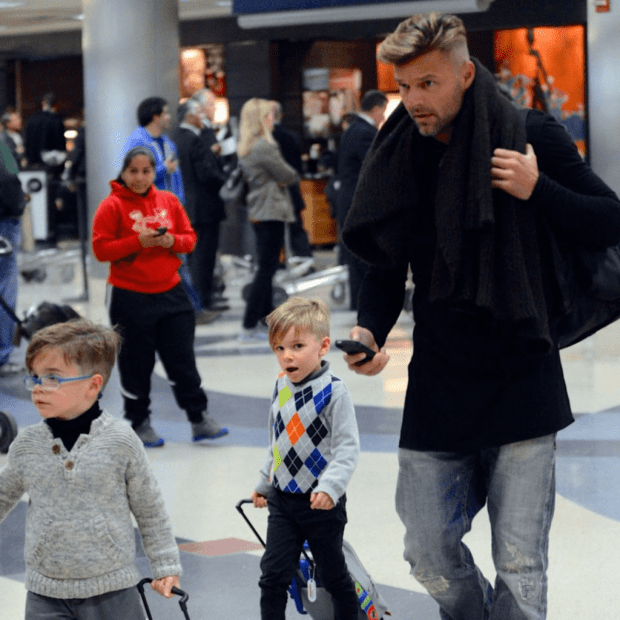 It might seem overprotective, but he never lets them out of sight. The Livin' La Vida Loca singer certainly has his hands full as he welcomed two more children with his partner Jean Yosef. We are sure he is an amazing dad to the newest additions to the family too.
9. Mila Kunis and Ashton Kutcher
While Mila Kunis and Ashton Kutcher have said that they won't leave their fortune to their kids because they want them to learn the value of money, they have been very hands-on parents in every other way. The couple took a break from working and the limelight to raise their kiddos.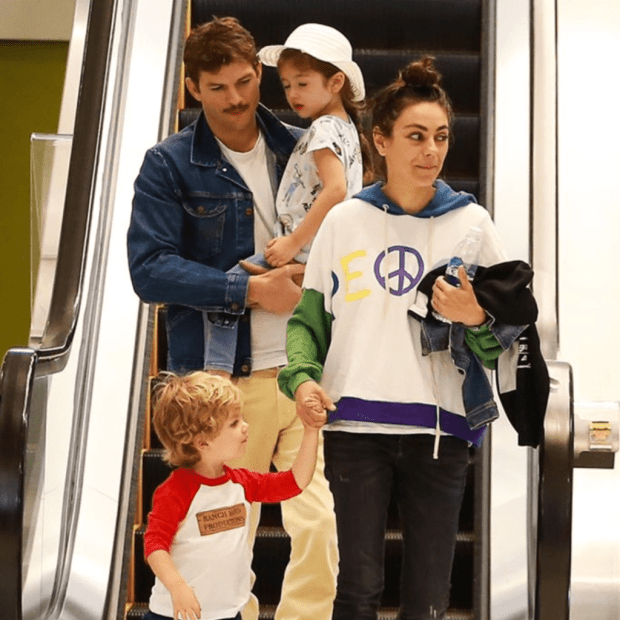 Both stars came from humble backgrounds and didn't see the need to hire nannies because they wanted to teach and be there for their children. The down-to-earth actors believe spending time with their kids is the best way to know what their kids want.
10. Reese Witherspoon and Ryan Phillipe
At the beginning of her career, Reese Witherspoon fell in love with Ryan Phillipe. Their beautiful romance story led to two children, Ava and Deacon Phillipe. But one thing they didn't want to do was let other people like nannies raise them.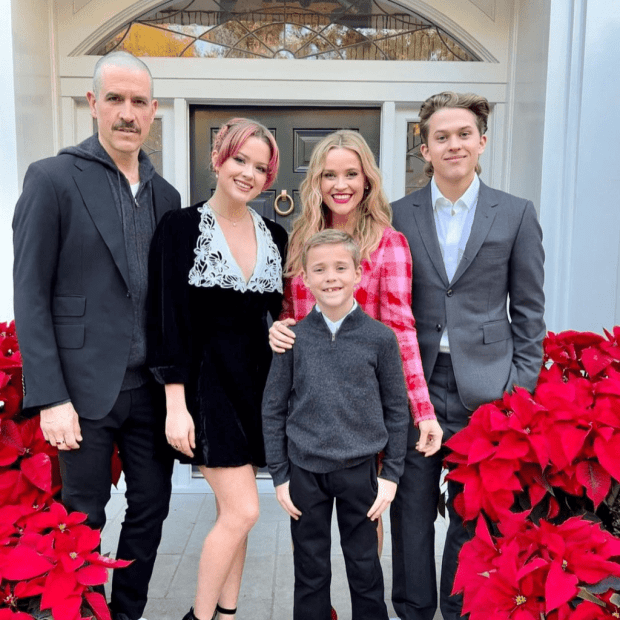 Ryan once said that raising them would have been more difficult if they had gotten help from nannies. Their kids could have quickly become spoilt. Reese and Ryan are no longer together, but we bet their kids cherish the time they spent with both their parents.
11. Nicole Polizzi and Jionni LaValle
A few stars emerged from the reality series Jersey Shore, but only a few were as popular as Snooki. Maybe it's because her popularity came from her wild ways and how young she was then. But Snooki has grown up and now has three children.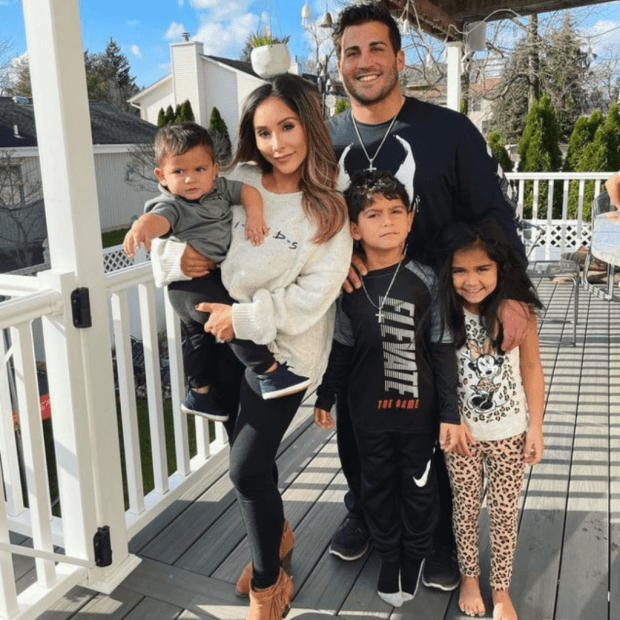 The former reality star happily cares for her children with her husband, Jionni LaVelle. She has even been pictured taking her kids out without nannies, which is unusual for most celebrities. They wanted to do it without their staff, which seems to be working for them.
12. Jessie James Decker and Eric Decker
Another couple that decided to raise their kids by themselves was country sensation Jessie James Decker and her husband, Eric Decker. While this might sound troubling because of how busy their schedules are, they seem to be managing pretty well.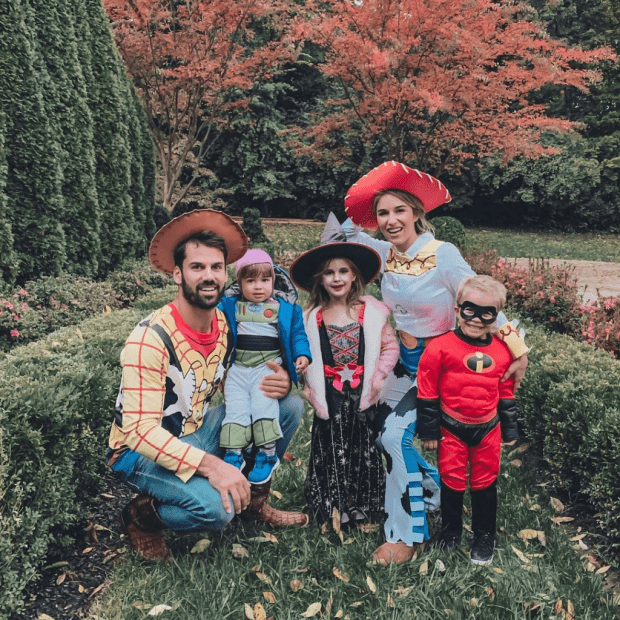 During a performance at the Grand Ole Opry, her two adorable children were up on stage with her, but it didn't stop her from giving an excellent performance. How many kids can say that they have been on stage while their mom sang to thousands of people? Now that is one super mommy!
13. Dillon King and Amy Duggar King
The Duggar family is controversial and not for the right reasons. Some of the Duggar kids have gone off to start their own families, including Amy Duggar King (who is a cousin to the infamous Duggar kids from 19 Kids and Counting). Amy has one son, Daxton, with her husband, Dillon King.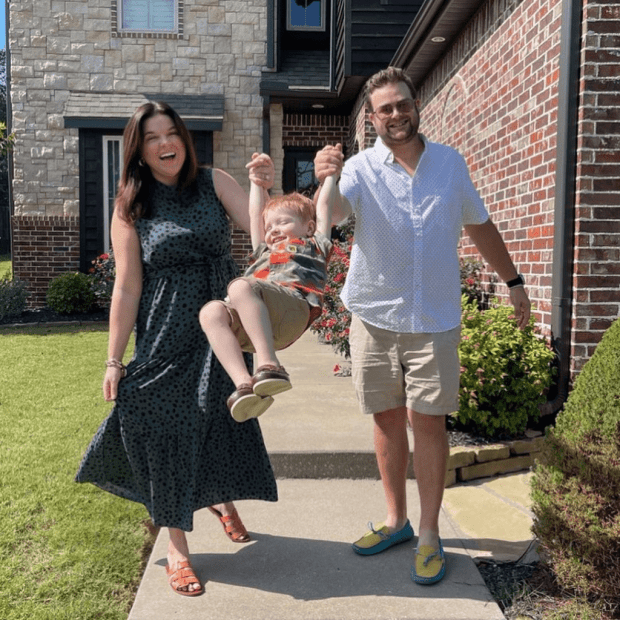 They welcomed their son in 2019. While she tries her best to care for her son, she still has other responsibilities and has admitted that she gets some help because it takes a village to raise a child. Very true, Amy!
14. Jeffrey Dean Morgan and Hilarie Burton
Hilarie Burton, known for her role in One Tree Hill, and Dean Morgan from The Winchesters and The Walking Dead haven't been very public when sharing details about their two children. Most fans didn't even know they were a couple until recently.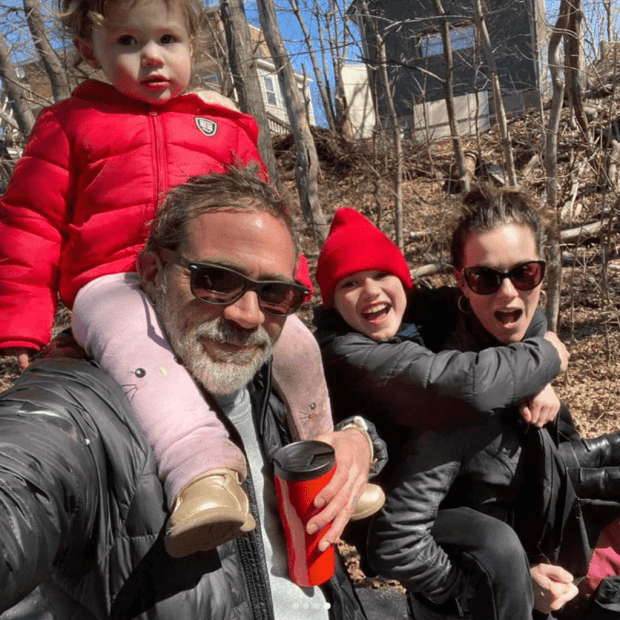 They welcomed their son in 2010 and their daughter in 2018. The couple raises their kids on their 100-acre farm filled with donkeys and other animals. While they occasionally hire babysitters, they prefer to raise their children themselves – no matter what hardships come with it.
15. Mayim Bialik and Michael Stone
Big Bang Theory star Mayim Bialik has been questioned about her unconventional parenting style, but she is knowledgeable and has reasons for her choices. She has the ability to micro-manage her kid's upbringing because she is always there with them.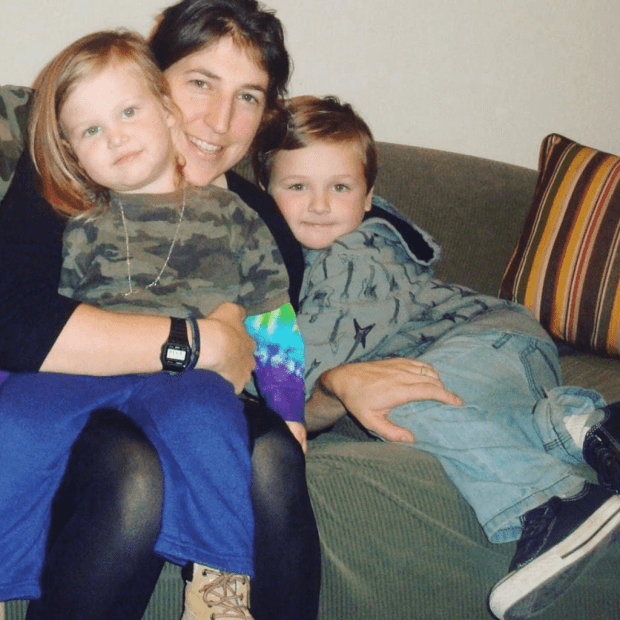 The superwoman is a mother of two boys. Although she is divorced from her husband, Michael Stone, they ensure they spend as much time with their children as possible. Her ex-husband is left to care for the kids if she's busy with work.
16. Jamie Lynn Spears
Sister to the pop sensation Britney Spears and author Jamie Lynn Spears has been in the tabloids lately because of her sister's conservatorship. And while that drama has caused a rift in their family, Jamie hasn't let it interfere with her life and that of her children.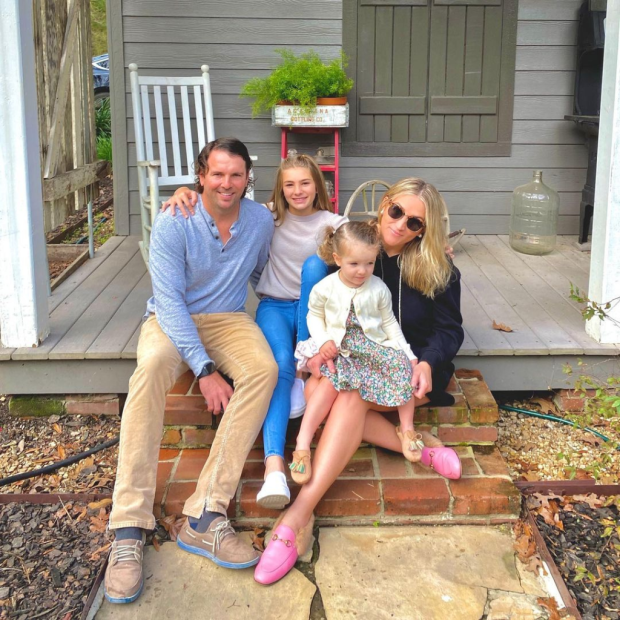 She had her first child when she was only 16 years old while working for Nickelodeon, which caused a lot of drama and scandal for the Spears family. So, she disappeared to raise her daughter and be closer to her parents for a while. She welcomed her second daughter Ivey in 2018.
17. Candace Cameron Bure and Val Bure
Candace Cameron Bure is another young mom with no other option but to raise her child without a nanny. While the star was always traveling worldwide for work, she surprisingly didn't need that much help because her three children were well-behaved.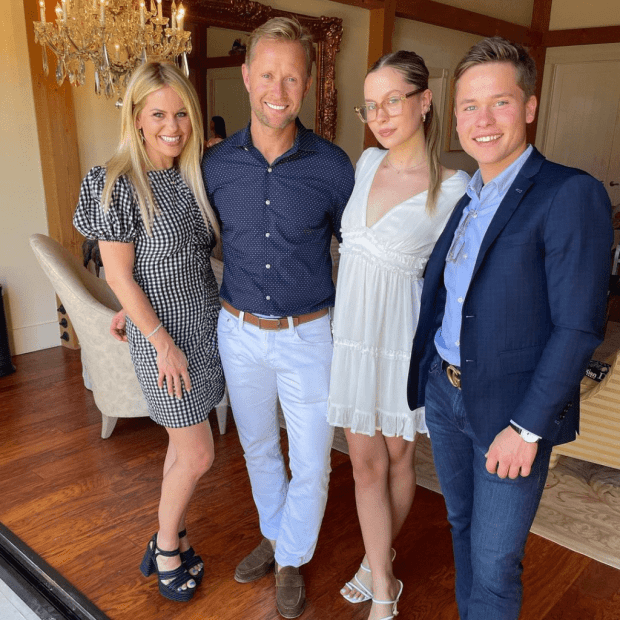 They get their discipline from their mother. Her children, Natasha, and sons, Lev and Maksim, are now grown up. She also doesn't have an assistant because she believes she can handle her life pretty well without it affecting her ability to be a good mother.
18. Beverley Mitchell and Michael Cameron
Another actress who chose not to get the help of a nanny while raising her kids was Beverley Mitchell. She has three kids with accountant Michael Cameron. The couple seems to have a blast taking care of their adorable children.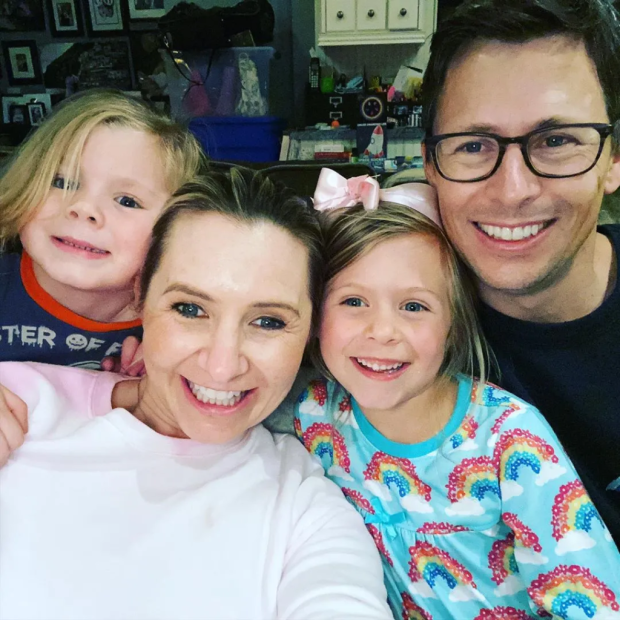 Like the other stars on this list, Mitchell didn't believe in having a full-time nanny spending all that time with her kids. She wanted to have that time to bond with and care for them. Kudos to her. They look very happy in this picture.
19. Teresa Giudice and Joe Giudice
The women on The Real Housewives franchise are known for their lavish lifestyles and ability to afford most of life's luxuries. Still, that is not the case for all of them, like Real Housewives of New Jersey star Teresa Giudice.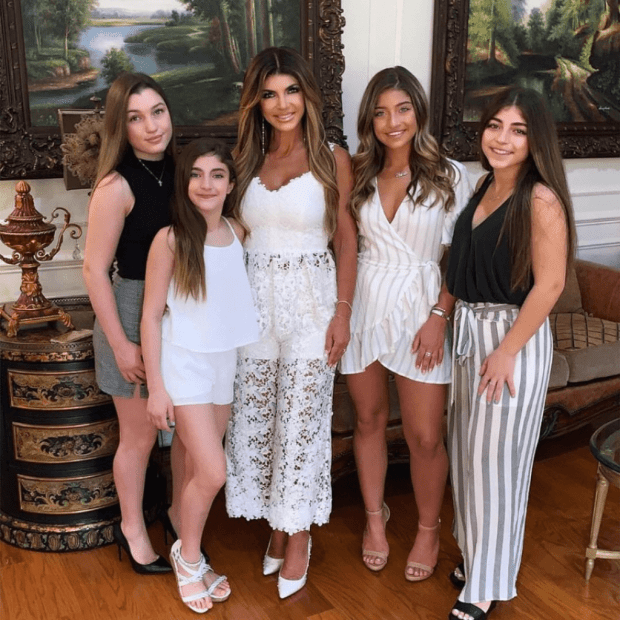 Despite her thriving career, the reality tv star is traditional regarding childcare. Teresa has four daughters she had to raise independently without the help of nannies for a long time. While her parents helped out occasionally, she didn't see the need to hire a nanny.
20. Drew Barrymore
It is no secret that actress Drew Barrymore didn't have the best upbringing for a Hollywood child star. So when she got pregnant, she wanted to be a different kind of mother than the one she had. The actress has two daughters, Frankie and Olive.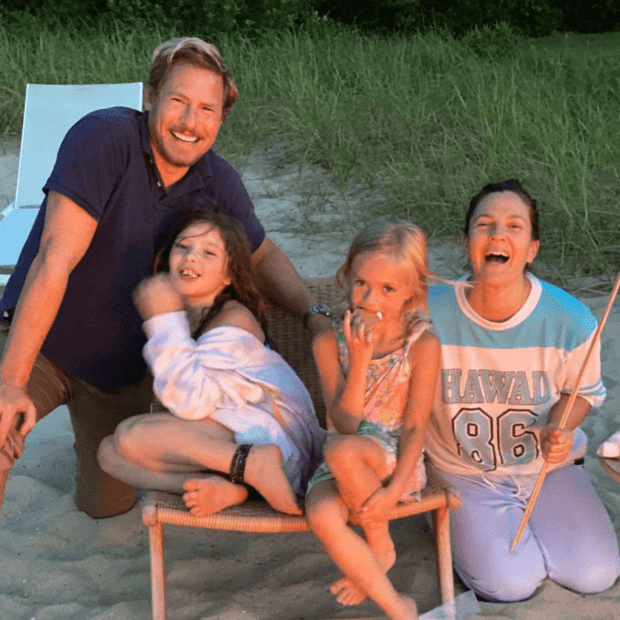 The tv host of the Drew Barrymore Show says that she spends all her weekends with her kids. There are no nannies or babysitters, just her and her little angels. They spend time having fun and making good memories that they will all treasure forever.
21. Eva Mendes and Ryan Gosling
One relationship that was kept on the down-low for a long time was between actors Eva Mendez and Ryan Gosling. Some fans even only learned about their family unit when he thanked her during an award ceremony for all she has done for him and their children.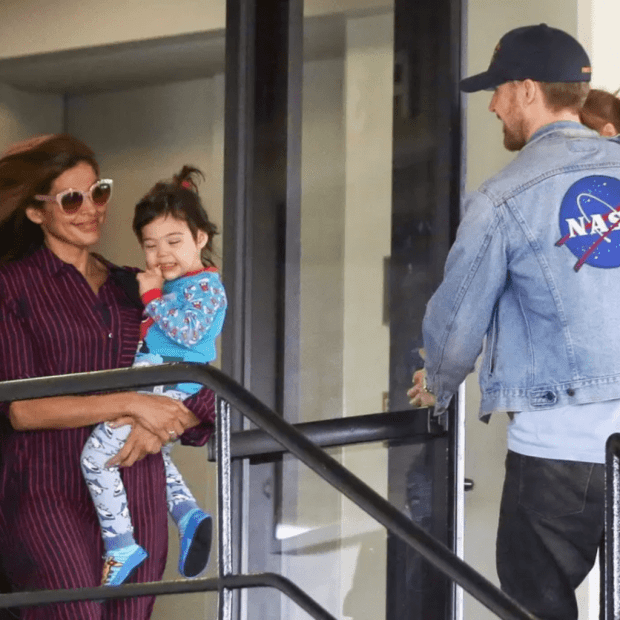 The actress shared that she prefers to be a present mother and doesn't need the help of a nanny, no matter how tired she gets. She picks herself up and does what needs to be done. Her last big acting role was in 2014, so we assume she took a step back to put all her time into raising their children.
22. Jenna Jameson
If many more mothers had the option and did not have to work so hard, they would probably prefer staying home with their children, like model and tv personality Jenna Jameson. She shares two children with MMA fighter Tito Ortiz.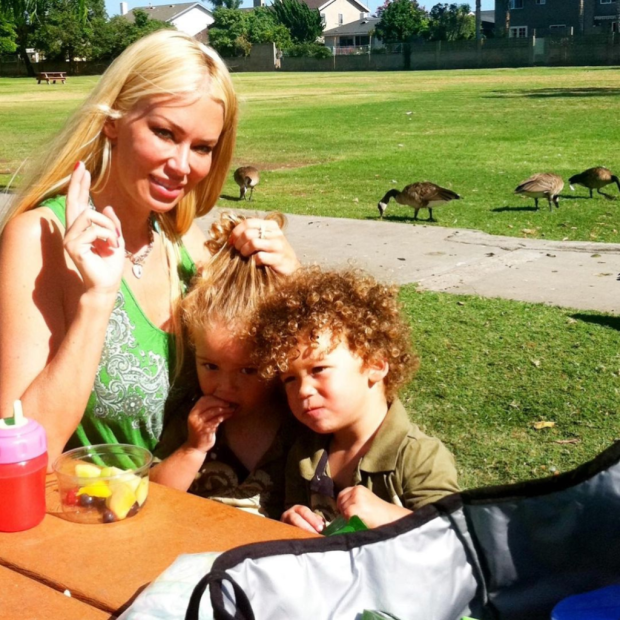 They have twin boys, and she has a daughter Batel who she shares with her current boyfriend, Lior Bitton. She even told her fans that she wouldn't trade being a stay-at-home mother for anything. She was fortunate to be able to give all her time to raising her children.
23. Sarah Jessica Parker and Matthew Broderick
Did you know Sarah Jessica Parker and Matthew Broderick have children? Well, now you do. The movie stars prefer to raise their kids themselves even though they can easily afford to hire a full-time nanny to give them a hand.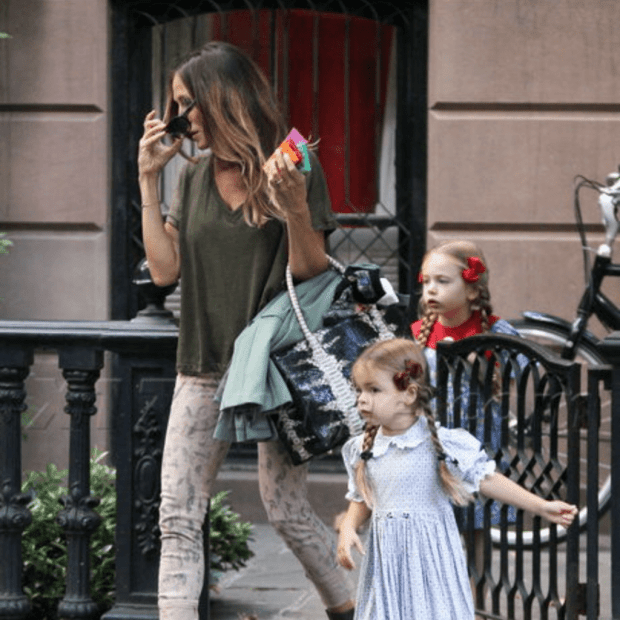 While they do get some help when they have special occasions to attend, they want to always be there for their children. SJP believes that the whole point of having a family with kids is so that you can participate in it. They were not giving that responsibility to someone else.
24. Scarlett Johansson
Black Widow actress Scarlett Johansson is known for her roles on tv, but when she is at home, the one role her children know her for is "mother." The actress has some strong views about nannies and hiring help for her children.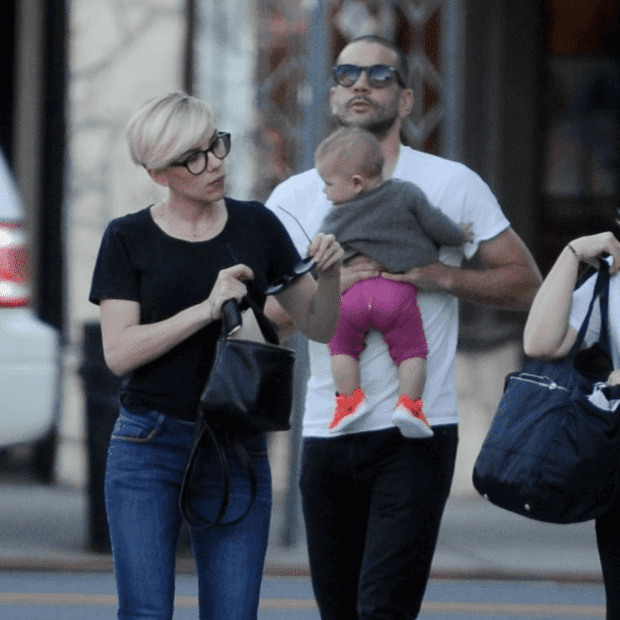 Johansson says she doesn't believe in hiring someone to take care of her kids full-time because that wasn't how she was raised. According to the actress, that's not her style, so she doesn't see the need. It seems to work for her family.
25. Kyle Richards and Mauricio Umansky
Another reality tv star who doesn't believe in having nannies is Kyle Richards. This The Real Housewives of Beverly Hills star isn't a stranger to most fans of the franchise. Being that she was a former child star, it is understandable that she would have particular views on how to raise her kids.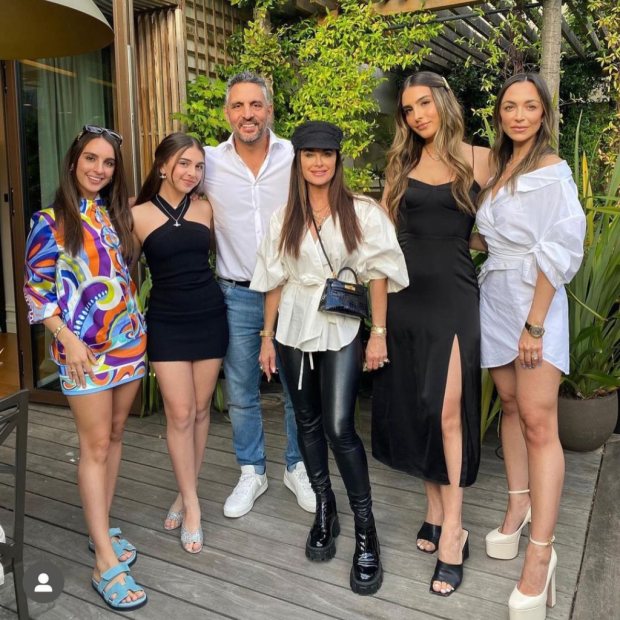 She was adamant about raising her children herself, the same way her mother did. While others in her orbit rely on nannies, she wanted to be hands-on when raising her four children. She brags about it online, though she's also had some help from some babysitters.
26. Calista Flockhart and Harrison Ford
Harrison Ford and actress Calista Flockhart have been a couple for almost two decades. The pair met in 2002 and have been hooked to each other ever since. Calista had just adopted her son Liam a year before they got together.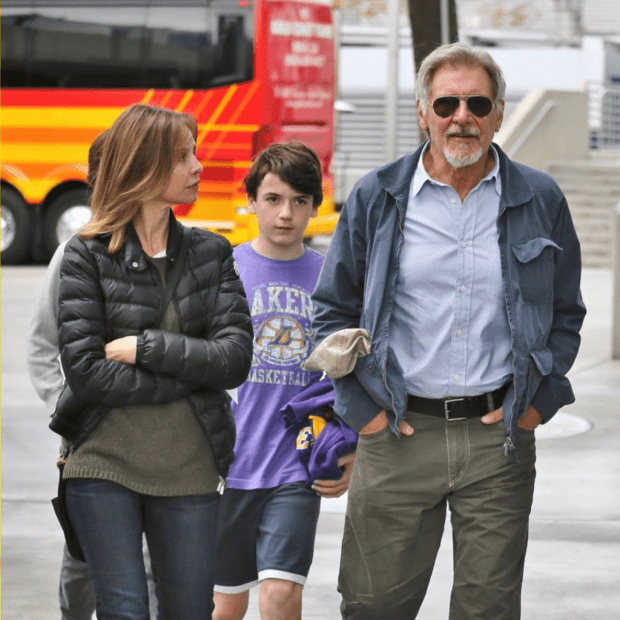 Ford met Calista's adopted son, Liam, when he was only six months old and adopted him too. While Calista has a babysitter on call for special occasions and unavoidable situations, she doesn't want a live-in nanny. For the star, it's better to devote her time and attention to her son.
27. Cate Blanchett and Andrew Upton
Australian actress Cate Blanchett is a mother of four. She shares her children with playwright Andrew Upton. She has three sons: Roman, Ignacio, and Dashiell. They also have a daughter, Edith. While it sounds difficult for a movie star to be a hands-on parent, Cate can do it.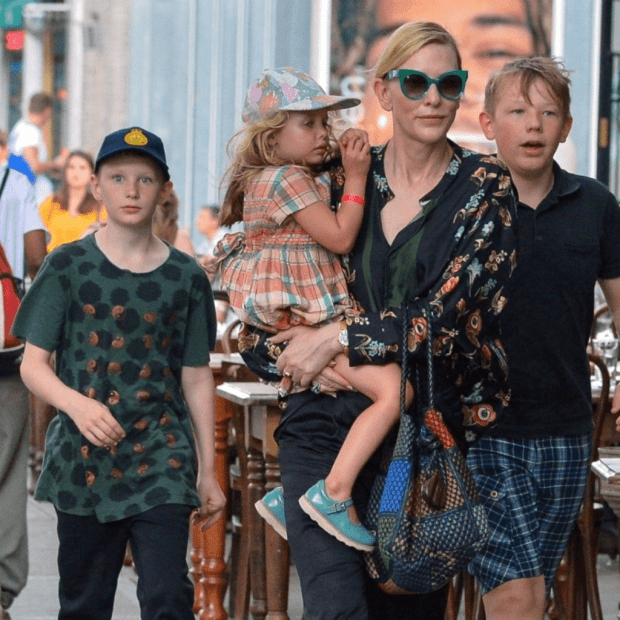 She somehow manages to make it work and be home for her children's important moments. Cate realized that she could hire a chef and nanny if she wanted to, but she didn't see the need for it. She even travels to other destinations without nannies.
28. Jerry O'Connell and Rebecca Romijn
While playing a nanny on TV can be so different than in real life, many people expected Jerry O'Connell to get some help when he finally had children. But the Mistresses star doesn't see the need to have a nanny at home.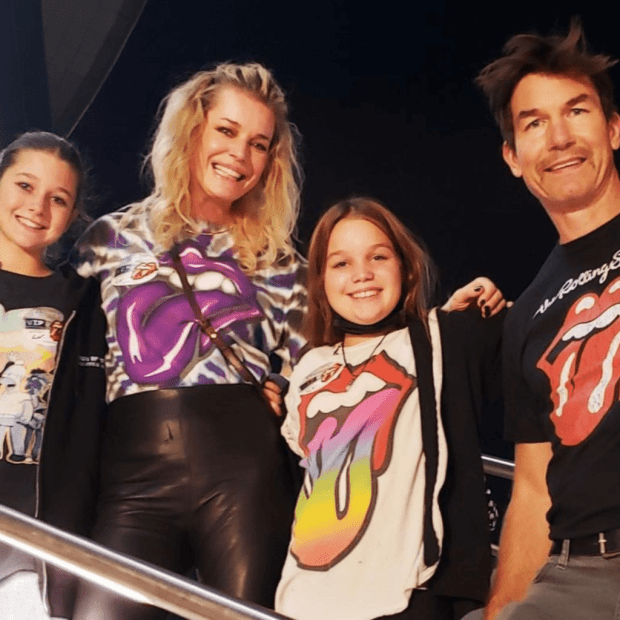 Jerry shares twin daughters with Rebecca Romjin and ensures they help each other to raise them. They consider each other assistants, so the other takes over when one is tired. This means they work around each other's schedules and spend as much time with their kids as possible.
29. Janet Jackson
Janet Jackson decided to have her child much later in life. With a busy schedule and after some failed relationships, the star was finally ready to have a child when she turned 50. She did this because she wanted to give all her time to her child.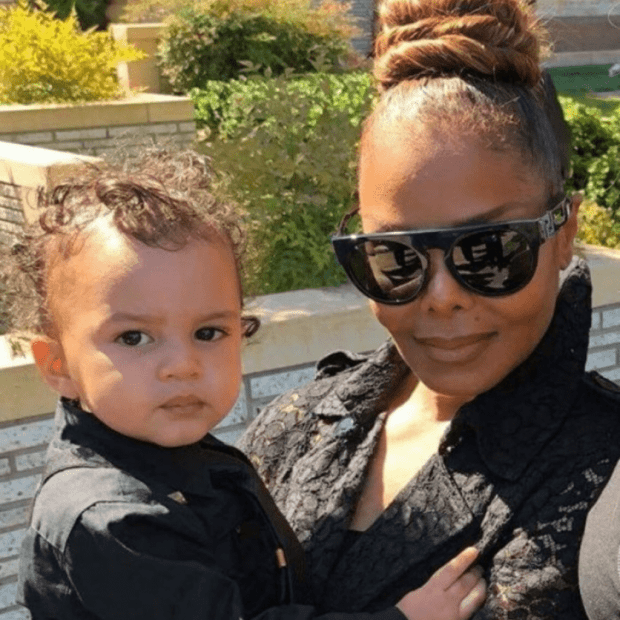 Surprisingly, the singer, songwriter, and legend didn't want to have a nanny watching her son Eissa all the time. Obviously, when she has a work engagement to attend to, she gets someone to care for her son. She believes if her own mother, Katherine Jackson, could look after nine kids, then Janet could handle one.
30. Jenna Fischer and Lee Kirk
Another actress who doesn't see the need to have a team of personal chefs, drivers, and nannies to help run her home and family is Jenna Fischer. The star shares two children with her husband, Lee Kirk – a daughter, Harper, and a son Weston.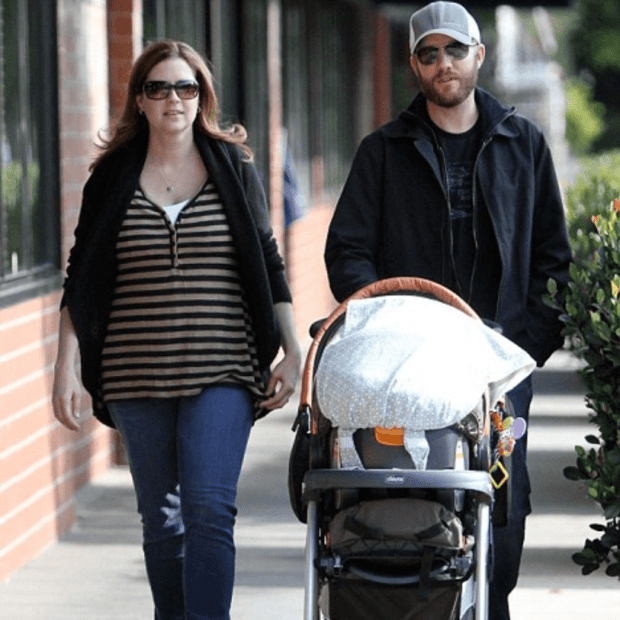 The actress wants her children to live a relatively normal life so they aren't spoiled. They go on walks together, shopping for groceries and dinner at restaurants when possible. She wants to spend as much time as she can with her children.
31. Brad Paisley and Kimberly Williams-Paisley
Another A-list celebrity who decided not to have a nanny for their kids is country singer Brad Paisley and his actress and wife, Kimberly Williams-Paisley. The couple made some changes to their busy lives after they had their first kid.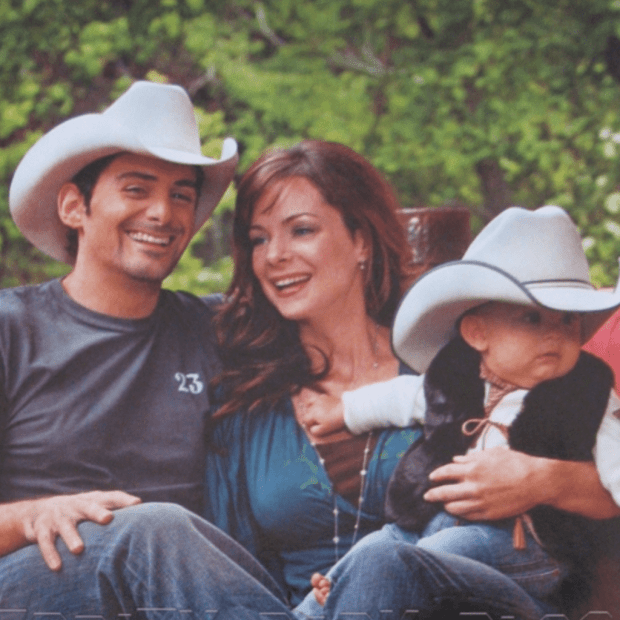 Now, the couple has two children, both boys. Their kids, William and Jasper, always keep them grounded. Brad once said that no matter his success, he is not above changing a diaper. They rely on each other and their parents to help them raise the boys.
32. Jennifer Lopez
Singing sensation and pop star Jennifer Lopez and ex-husband, singer Marc Anthony, share two kiddos. Even though the couple is now divorced and Jennifer is married to Ben Affleck, they share custody of the kids and don't need nannies to help.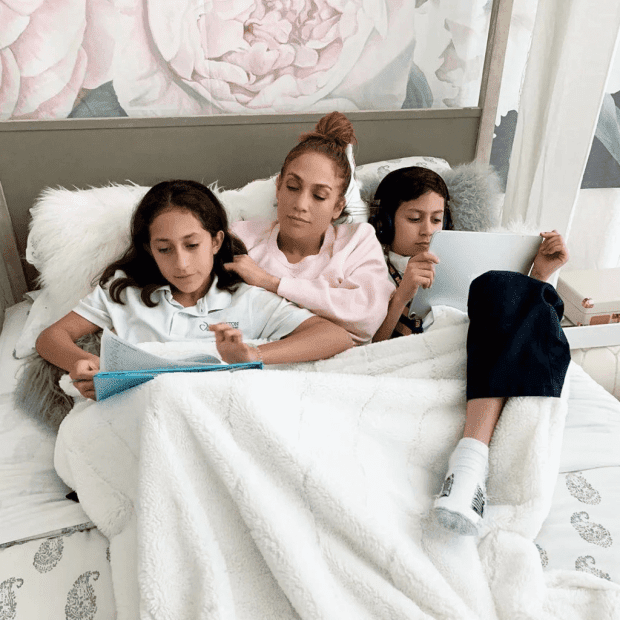 While Jennifer Lopez's mother has helped raise the twins when the singer has to perform or attend events, they wanted to be present parents to their children. She also seems to be an excellent co-parent to Ben's children, which makes them a beautiful blended family.
33. Kate Hudson
For actress and Hollywood star Kate Hudson, it is not certain whether or not she has nannies running around in her house. But other sources say that Kate doesn't have the help of nannies to help her raise her kids.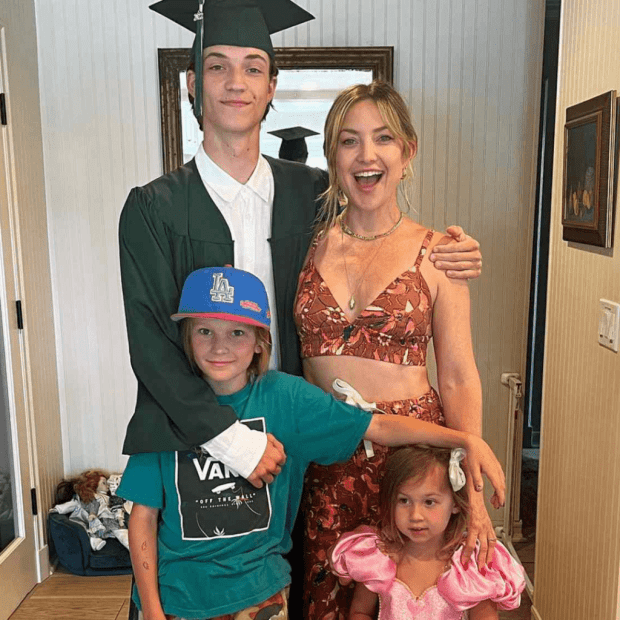 The actress has three children, Ryder, Rani, and Bingham. Although they all have different fathers, she manages to care for them while allowing them to have healthy relationships with their respective fathers. It is commendable that she can handle life with so many moving pieces.
34. Gisele Bündchen and Tom Brady
While Gisele and Tom Brady might have called it quits on their marriage, there was a time when all that mattered was family. When their children were still infants, reports show that the supermodel relied heavily on her mother for help, not nannies.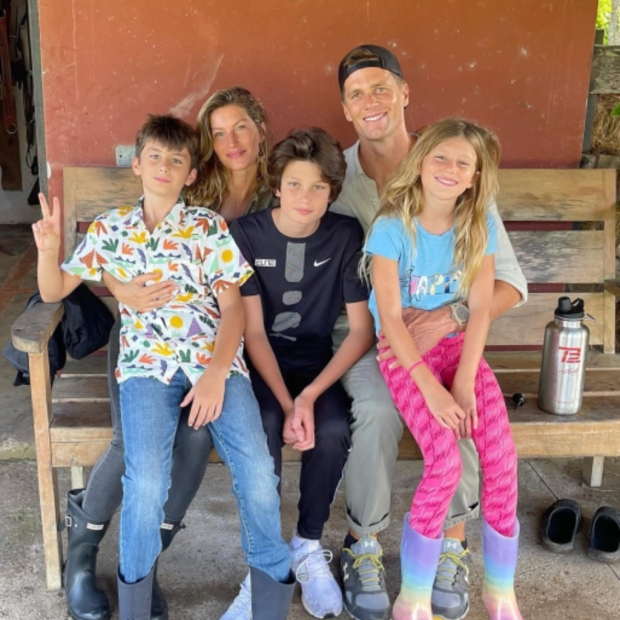 While she currently does use nannies here and there to help out when necessary, this wasn't the case when the kids were younger. Her daughter and sons have always been around family; her grandmother even moved in with them until they were settled when they had their daughter.
35. Michelle Williams and Heath Ledger
When Heath Ledger raised his daughter with actress Michelle Williams, the couple chose not to have a nanny help them. They wanted to live life as a "real" family. With Heath's untimely passing, we're sure these are some treasured memories.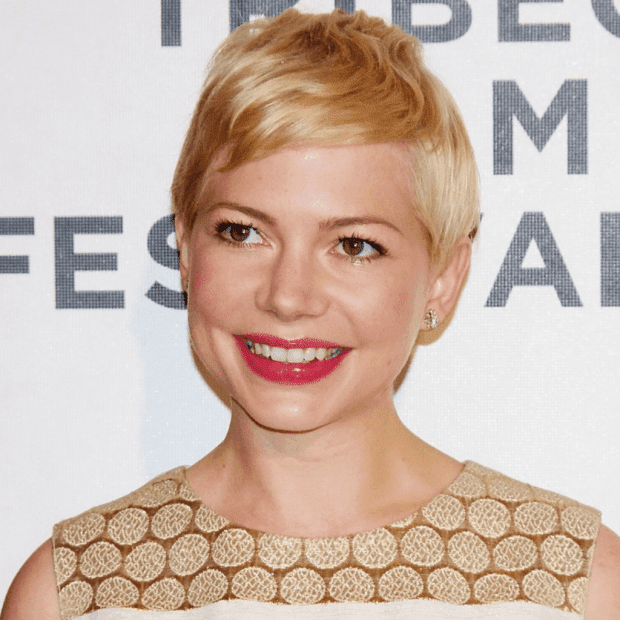 Heath once mentioned that when Michelle was working, he would take up all the work and be the nanny. The family was very important to him. It is amazing that he was not just a great actor; he was a great father too.
36. Shakira and Gerard Piqué
While Shakira and footballer Gerard had a scandalous split when she found out about his cheating, once upon a time, the couple was happy. They were raising their children and didn't want strangers in their home taking care of the kids.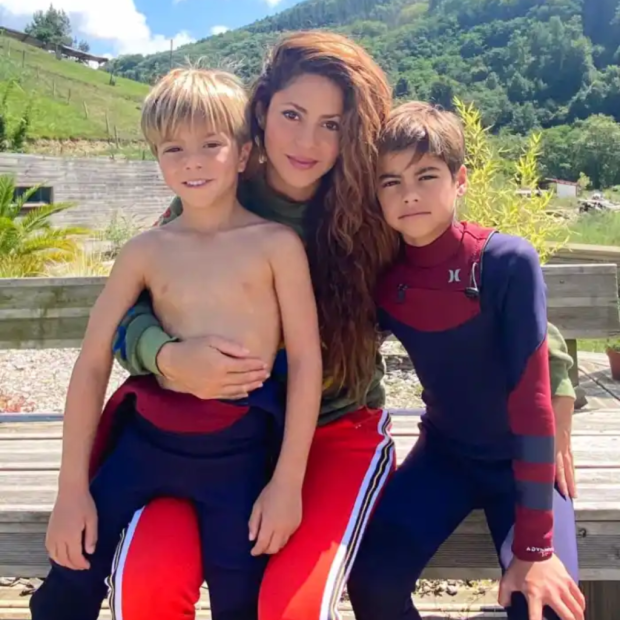 So, the best option for the couple was to get help from their family members. Shakira hired her cousin as a full-time nanny and her mother to care for her sons. However, both Shakira and Gerard were very involved in parenting their boys despite their busy schedules.
37. Serena Williams and Alexis Ohanian
Tennis superstar and 23-time Grand Slam champion Serena Williams retired from the sports world, but according to her Instagram, her daughter is always keeping her on her toes. She shares one child, her daughter Olympia, with Reddit co-founder Alexis Ohanian.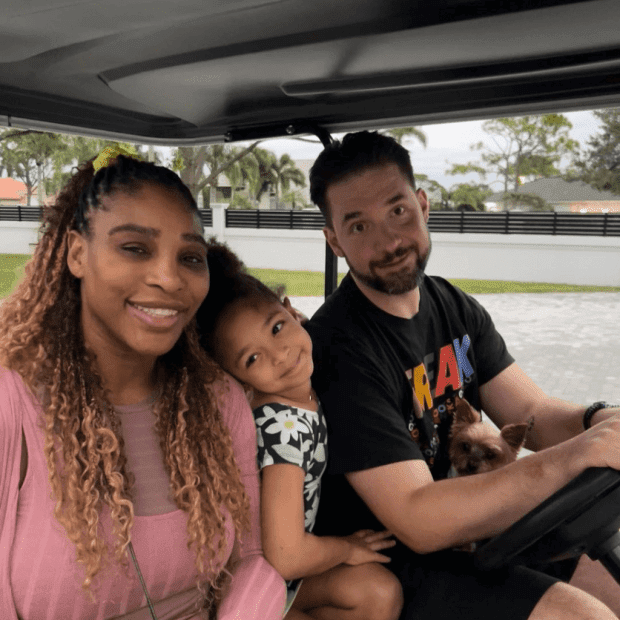 The tennis star doesn't rely on a team of nannies to care for her daughter. Instead, she seeks the help of her mother and sister when necessary. She also travels with her family because the star doesn't like being so far away from her daughter.
38. Eva Longoria
Desperate Housewives star Eva Longoria loves being a mother. No matter what she has to do, she'll find a way to incorporate her son into it, even when filming on set. She is the type of mother to bring her child to work.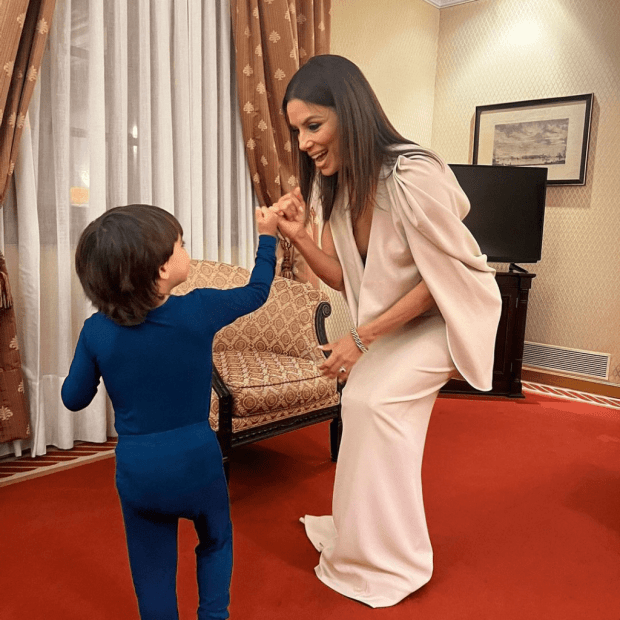 But the star has acknowledged how privileged she was to spend so much time with her child, saying that she has a vast family, resources, and a supportive husband who gives her the space and patience to do raise her child this way.
39. Gigi Hadid and Zayn Malik
Model Gigi Hadid has one child with former One Direction star Zayn Malik. Even though fans were shocked when the news broke, everyone knew they were going to be amazing parents. They shared the information on social media after their daughter Khai entered the world.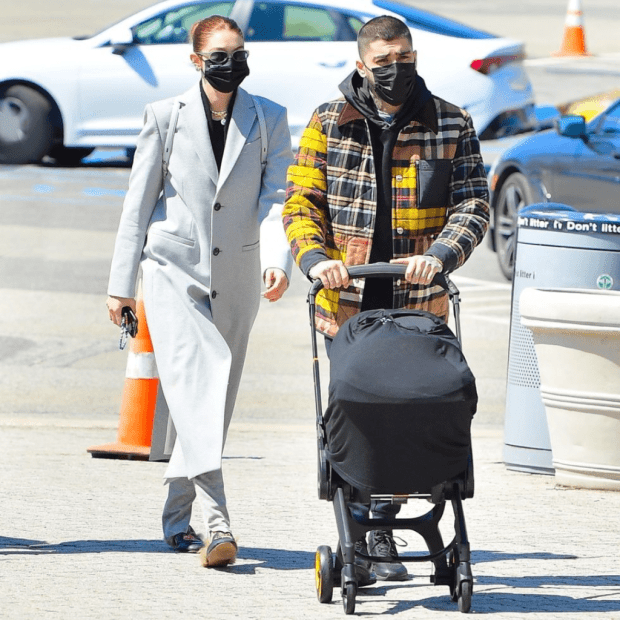 Although the couple has since separated and lives in different locations, they still co-parent their child amicably. Gigi decided to raise her daughter without the help of a hoard of professional nannies. Her mother, Yolanda Hadid, was utterly supportive of this decision.
40. Kelly Ripa and Mark Consuelos
If you know anything about these two stars, it shouldn't surprise you that they decided to raise their children without nannies. Judging from the Instagram feeds, Kelly and Mark are very involved in their children's lives and always want to be there for them.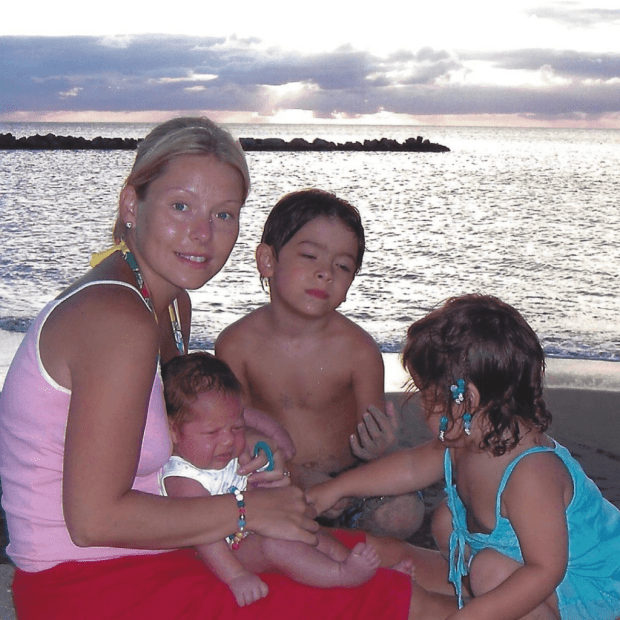 Even though Kelly and Mark first fell in love as actors in a soap opera, they fell head over heels off-screen, too, and now have three kids together. Kelly does not want anyone else parenting her children, hence her decision.
41. Camila Alves and Matthew McConaughey
Brazilian model Camila Alves also decided she didn't want a nanny's help raising her three children. She shares three kids with legendary actor Matthew McConaughey. They have two sons and a daughter. Wow, their kids have definitely won the genetic lottery!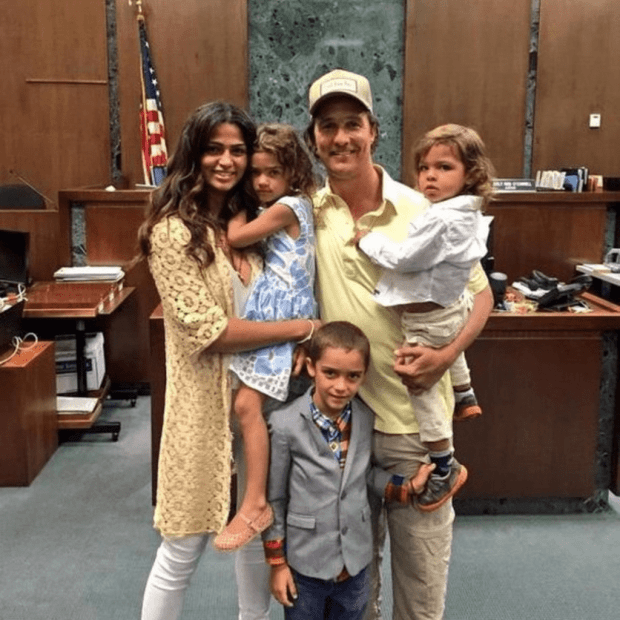 That doesn't mean she does it all on her own, though. Her mother lives with them and helps her with the kids. She believes this is better than having professionals take care of the kids. Everything stays within the family, and that's better for her.
42. Tiffani Thiessen and Brady Smith
Tiffani Thiessen and Brady Smith are parents to two exceptional children. The tv star and actor put in all the time they could when their daughter, Harper, and son, Holt, were infants and raised them without outside help. While it might sound impossible, she had the support of other family members.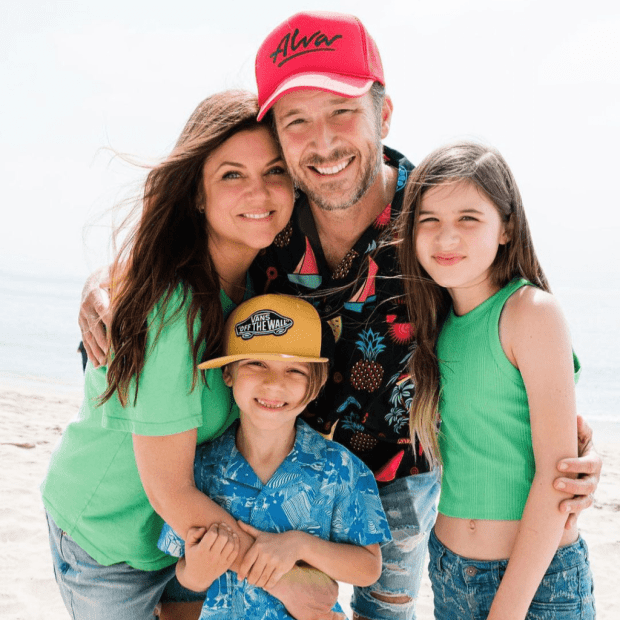 Having family members help was essential for the couple when they were raising their children. Tiffani says that her mother always traveled with them and moved in while they lived in New York to help the children. You can always count on a loving grandmother!
43. Pink and Carey Hart
While Pink was known for being wild during the height of her career, no one ever questioned her big heart when it came to family and those that mattered to her. She and motocross racer Carey Hart have been married for 15 years and now have two children.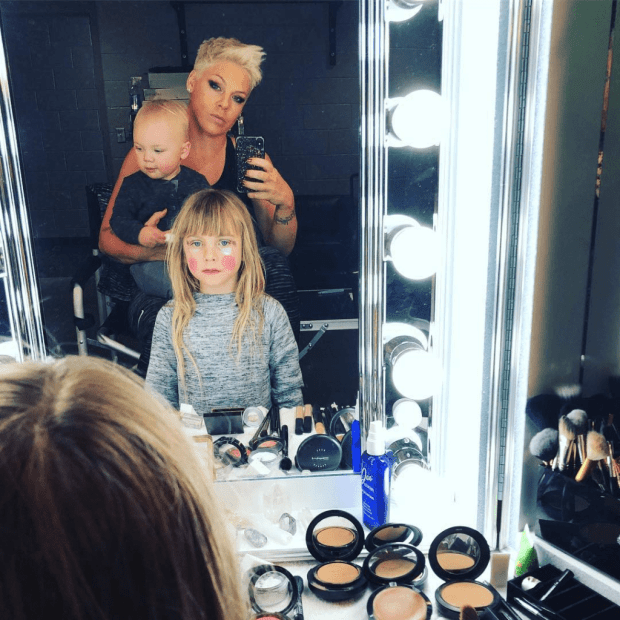 Instead of relying on a nanny's help, the singer raised her children. So, that means going with them everywhere. She tours with them because, according to the rockstar, being around them makes her the happiest. Aw, how sweet is that?
44. Jennifer Love Hewitt
Actress Jennifer Love Hewitt believes that marrying her husband and starting a family was one of her most outstanding achievements. Watching them grow and learn each day is a highlight of her life. And from where we stand, we agree.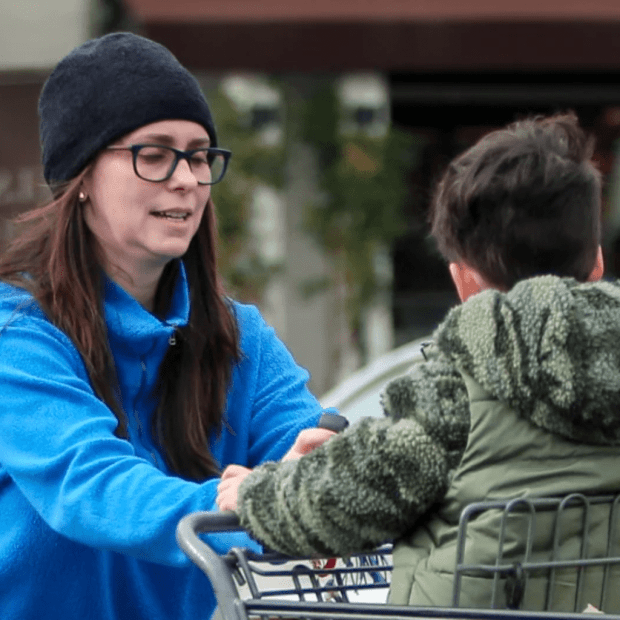 The star always seems fulfilled with the job of raising her children. She believes raising them is so exciting and rewarding that she would miss out if she let anyone else, like a night nurse or nanny, do that job for her. She shares three children with her husband, Brian Halliday.
45. Melissa Gorga and Joe Gorga
Another reality tv star from the Bravo Real Housewives franchise is Melissa Gorga. She also believes that the traditional approach to raising children is best for both the mother and the child. When she wanted to start her musical journey, she was so worried because it would mean being away from her family.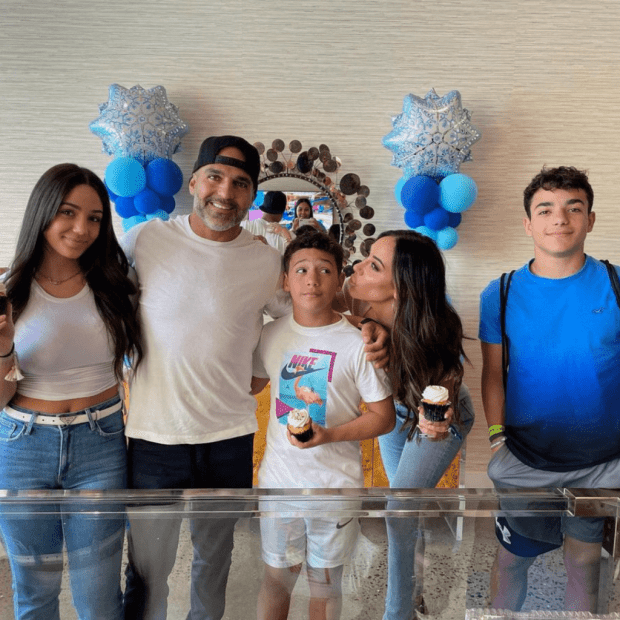 The couple decided to build a music studio in their home to keep her closer to her kids. This way, she can make music while still having the kids close by. Their kids are growing up fast, with their oldest soon to be in college.