Broke And Famous: Celebrities Who Have Had To Deal With Bankruptcy
By Saniya B November 21, 2023
---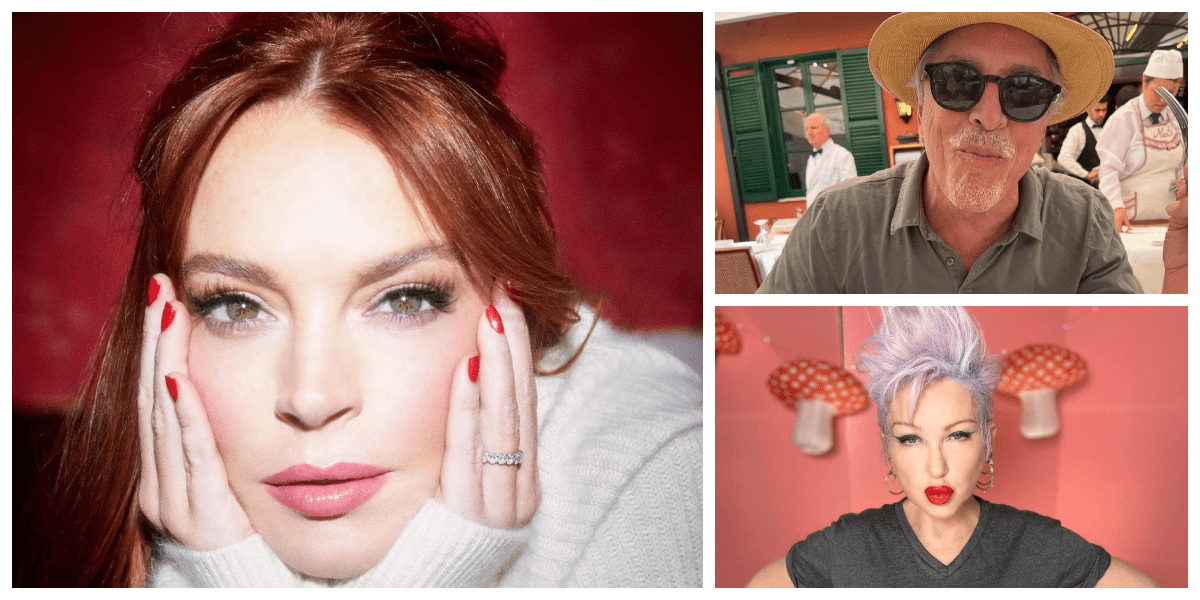 Many of us often feel jealous or simply sad after seeing the high-profile lives of celebrities while scrolling through our social media feeds. After all, who wouldn't want luxurious houses, the best cars, a breathtaking wardrobe, and vacations in the most beautiful destinations?
But real life is different from the aesthetic and glamorous reel life. Behind the facade of lavish life, many celebrities are toppled with debt due to poor financial management, tax evasion, overspending habits, nasty divorce settlements, or just bad luck. Some have even spent months in prison because of some of these reasons!
In this listicle, we'll talk about celebrities who went from riches to rags and had to adjust to massive lifestyle changes. Some are still well-known in showbiz, while others seem to have fallen off the map. All in all, their stories are something to learn from.
Rupert Grint
If only magic could get you some money, then Rupert Grint, our beloved Ron Weasley from the Harry Potter franchise wouldn't be on the list. Rupert has starred in projects like Into the White and Wild Target, among others. After a long break, he returned to showbiz by starring in a movie in 2023.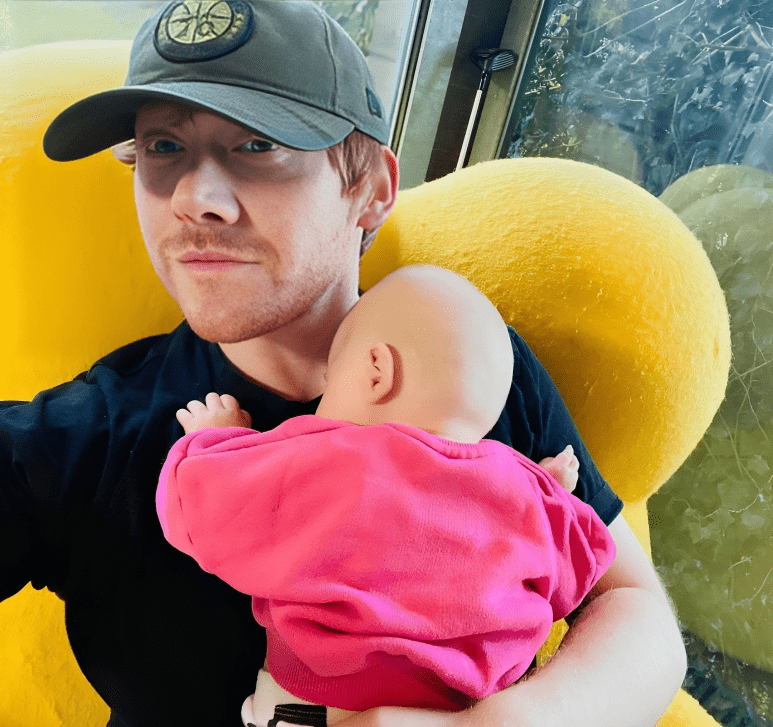 Despite being part of such a successful franchise, Rupert hasn't had much luck financially. At some point, he was involved in a tax refund case of over $1M and lost the case. At a court hearing, he admitted that he had limited financial knowledge. Well, time to read more finance articles!
50 Cent
50 Cent pretty much owned the late '90s and early 2000s with his rap music. His songs, especially In Da Club and Candy Shop, were booming across nightclubs and radio. This may make you think that the rapper is bathing in dollars and not cents, but the reality is far from it.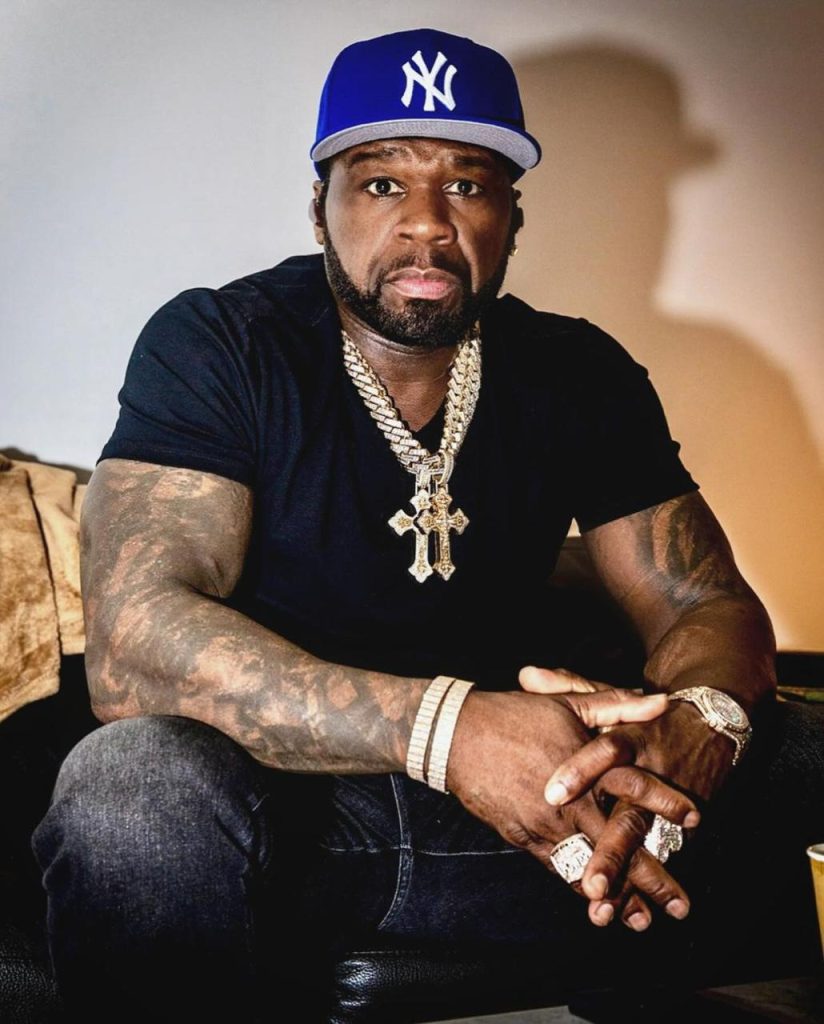 In 2015, 50 Cent filed for personal bankruptcy protection as he had several huge debts due to improper financial decisions, bad business strategies, and lawsuits. Thankfully, in 2017, he paid off his debts of more than $22 million. See, no matter how bad things are, you can always bounce back!
Pamela Anderson
Pamela Anderson used to be very popular in the '90s as she was one of the gorgeous cover girls of Playboy magazine. She also played the iconic character of C.J. Parker on Baywatch. But despite her initial popularity, things went south for Pamela later on.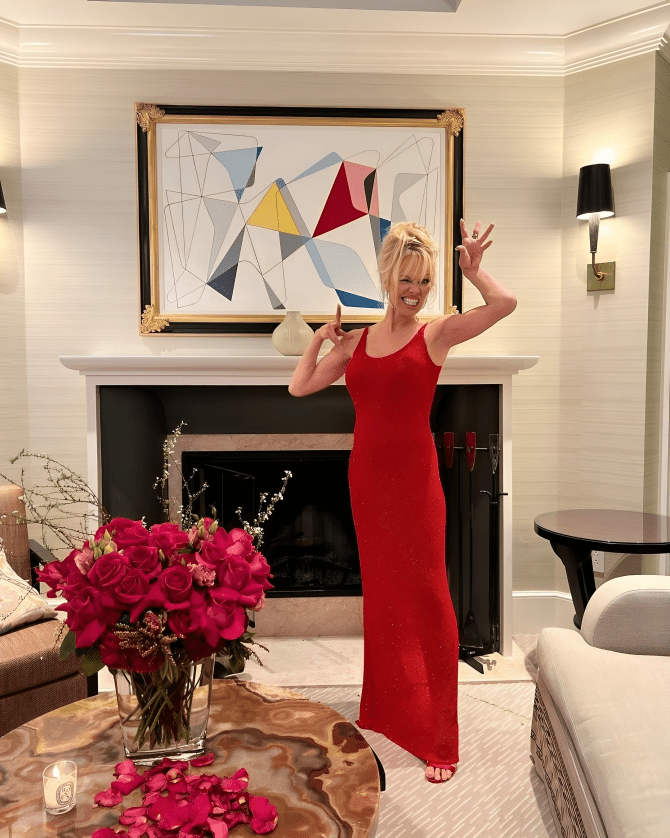 Did you know that Pamela Anderson was termed a "tax delinquent" in California? Apparently, she owed $493,000 in unpaid taxes! It got uglier when she and her ex-husband Jon Peters, a Hollywood producer, broke up, as Jon claimed that he had paid off $200,000 of her debts.
Gary Busey
Reading about Gary Busey's downfall is quite tragic. The ever-grinning actor used to be part of many big projects, including The Buddy Holly Story (1978) and Under Siege (1992). But unfortunately, Gary got into a devastating motorcycle accident that changed everything.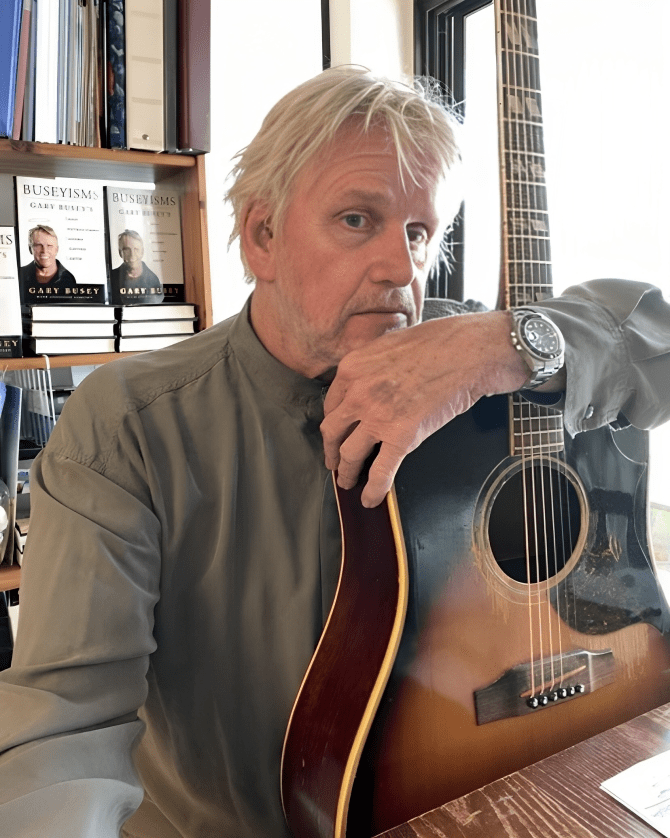 He suffered massive injuries in his skull as he wasn't wearing a helmet while riding his motorcycle. The actor spent a huge chunk of his money on medical bills, and the injuries also drastically affected his work life and future projects. Gary eventually filed for bankruptcy in 2012.
Mike Tyson
Even if you don't follow boxing, you must have heard of Mike Tyson, the legendary American boxer. Between 1985 and 2005, he had many nicknames, such as "Iron Mike" and "Kid Dynamite" due to his boxing prowess. Needless to say, Mike was making millions with his wins and popularity.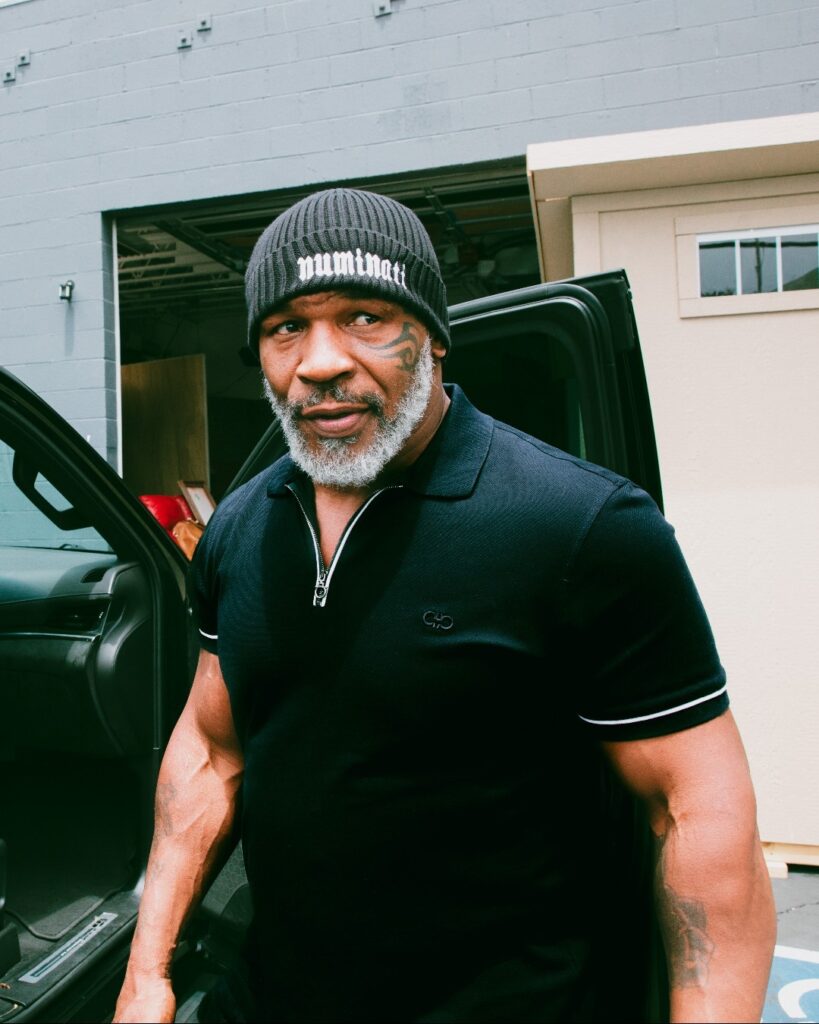 Although he defeated many opponents, he was unable to defeat his bad financial decisions. He spent a lot of his money on drugs, cars, houses, and even exotic animals, like a white tiger! Within a few years, Mike had accumulated a debt of over $30 million.
Julia Stiles
Once upon a time, Julia Stiles was one of the most popular names in Hollywood. She starred in the cult classic 10 Things I Hate About You. However, her career didn't take off as expected, even after playing many big and small roles.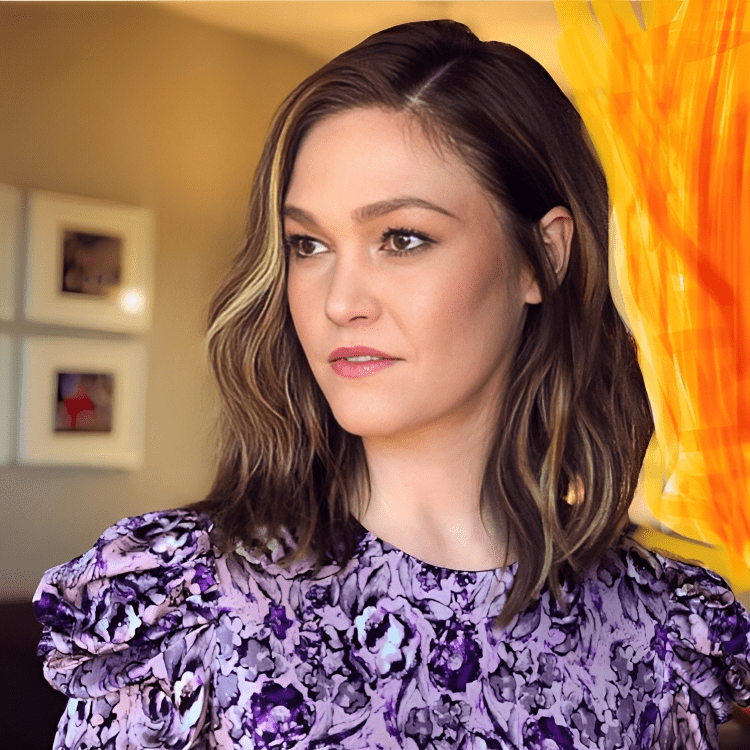 Julia even tried her hand at Broadway, but that didn't work out for her either. With so many failed projects, Julia's fan-following kept diminishing, and work became scarce, and she decided to focus more on her family. In recent years, she has appeared in television series like Hustlers and Riviera.
Abby Lee Miller
Abby Lee Miller is one of the controversial yet famous dancing coaches from the reality TV show Dance Moms. Before the show aired in 2011, Abby had filed for bankruptcy, citing debts of around $400,000. Things got better once she became an active coach in the show.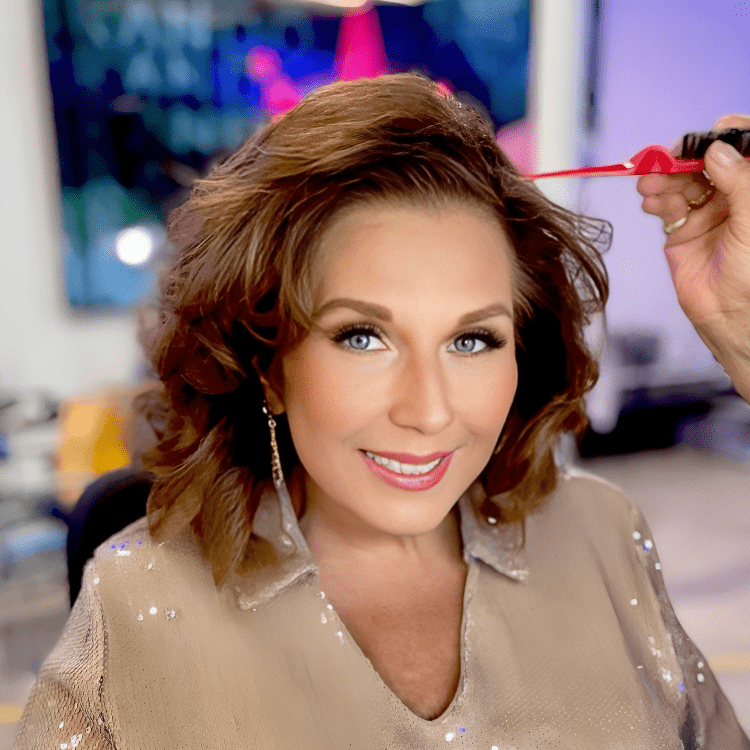 However, that was quite short-lived, and her financial situation only worsened with time! In 2015, Abby was sentenced to one year in federal prison, as she had tried to conceal her income. Needless to say, this was a huge setback to her career.
Floyd Mayweather Jr.
Forget about Hollywood stars. A couple of sports celebrities have also earned a spot on this list. Floyd Mayweather Jr. was another boxing champion from the late 1990s who had an undefeated record and won over 15 world championships. At some point, he had a net worth of about $450 million.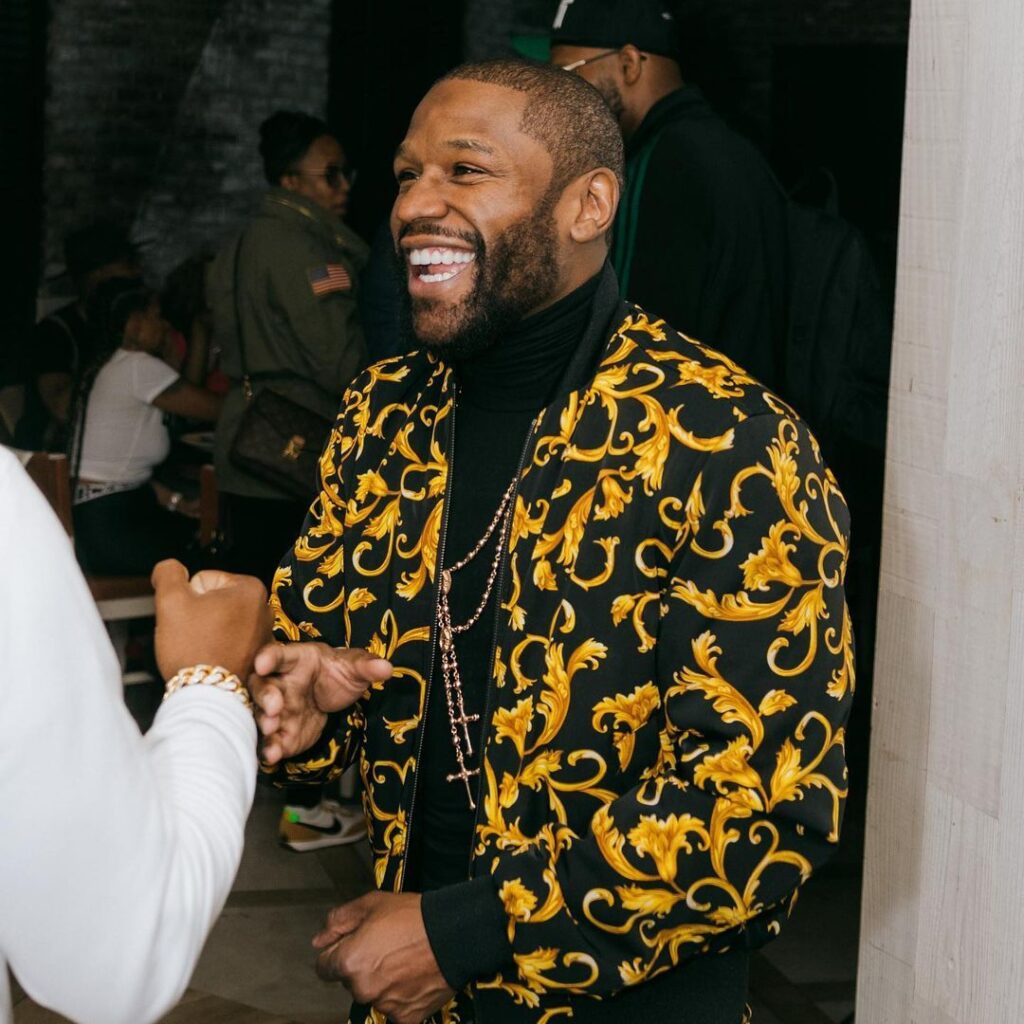 Even though Floyd earned good money thanks to his boxing career, the IRS has reported that the boxer still owes $22.2 million in unpaid taxes from 2015. This is quite ironic as one of Floyd's most popular nicknames is "Money!"
Alexis Bellino
Not everything you see on television is true. Just look at Alexis Bellino's case. You might have seen her in the reality TV show, The Real Housewives of Orange County, which showcases the luxurious life of some of the richest housewives of Southern California.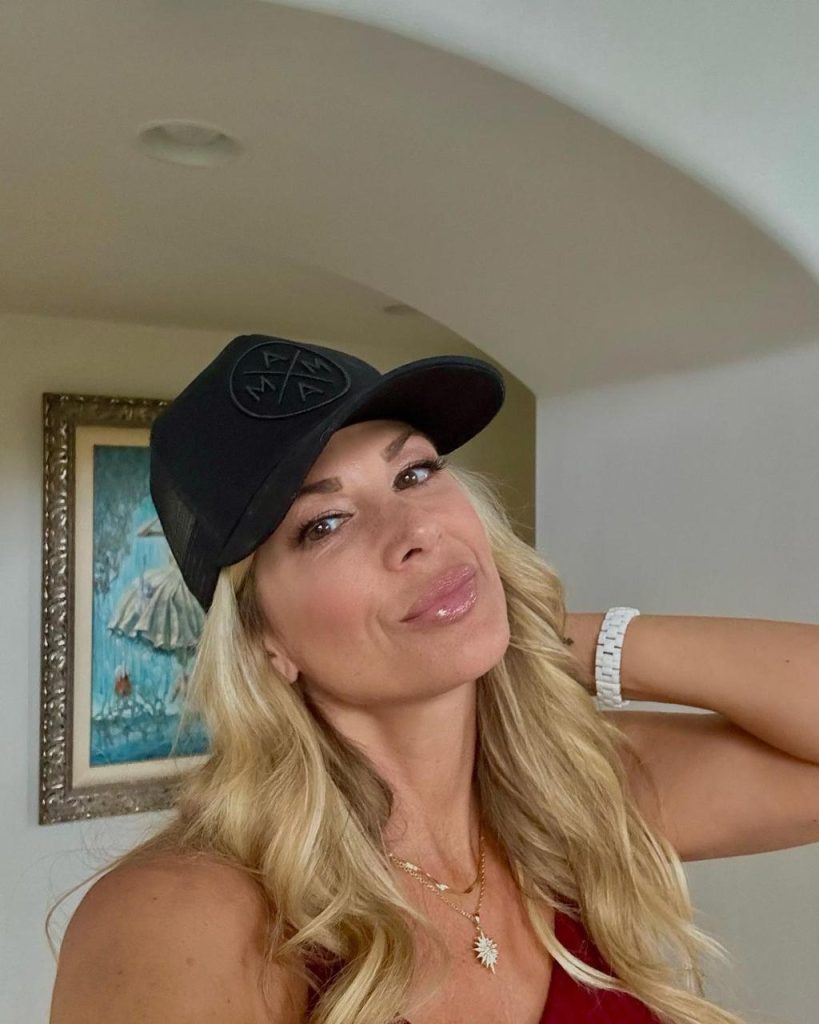 The Bellino couple's reality was far from their on-screen glamorous life. They were unable to afford their lavish mansion in California and defaulted on their home loan of $4.5 million. Alexis also separated from her husband, Jim Bellino, in 2018.
Lauryn Hill
Lauryn Hill used to be such a well-known and beloved rapper in the US that she was often considered one of the best. Lauryn even won eight Grammy awards and received 19 Grammy nominations. Yet, this did not help her financial situation.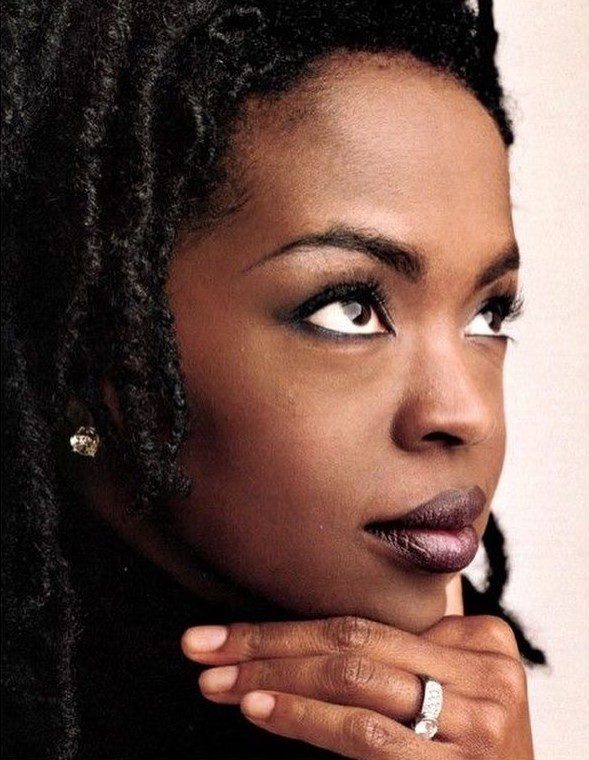 Lauryn was even sentenced to federal prison for three months, as she had unpaid taxes of more than $2.3 million. She was also sued by American Express for failing to pay a credit card bill amounting to more than $300,000.
Joey Lawrence
Joey Lawrence is one of those lucky (or doomed) celebrities who got into Hollywood quite young. He is known for playing the middle child, Joseph "Joey" Russo, in the sitcom Blossom and gained immense popularity after starring in it. But his career didn't take off, as Joey struggled to get better roles after.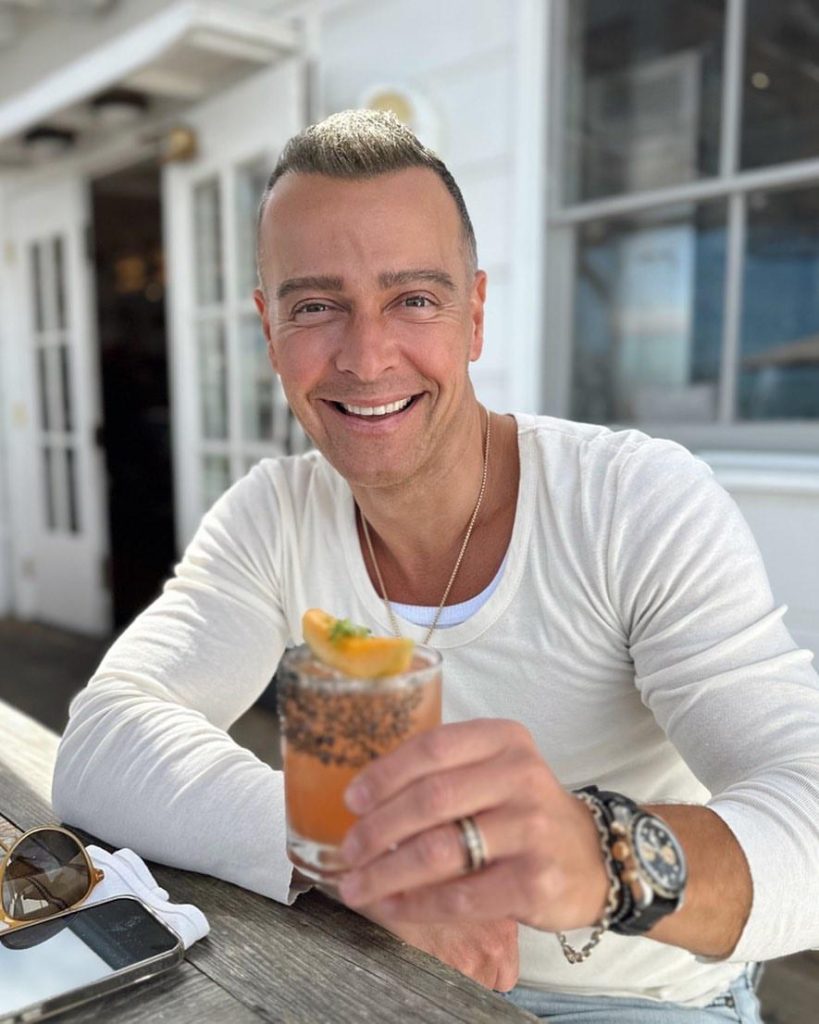 Unpaid taxes, credit card bills, automobile loans, and other such liabilities ate up the majority of his income. In 2017, he declared bankruptcy. Things got so bad that Joey and his wife had to sell their personal items, such as purses and wallets, on eBay to pay off their debts!
Lindsay Lohan
It isn't October 3rd, but we must talk about Mean Girls today! During the 2000s, Lindsay Lohan took the whole pop culture scene by storm with her role as Cady Heron in Mean Girls. She also appeared in many other comfort movies, like The Parent Trap and Freaky Friday.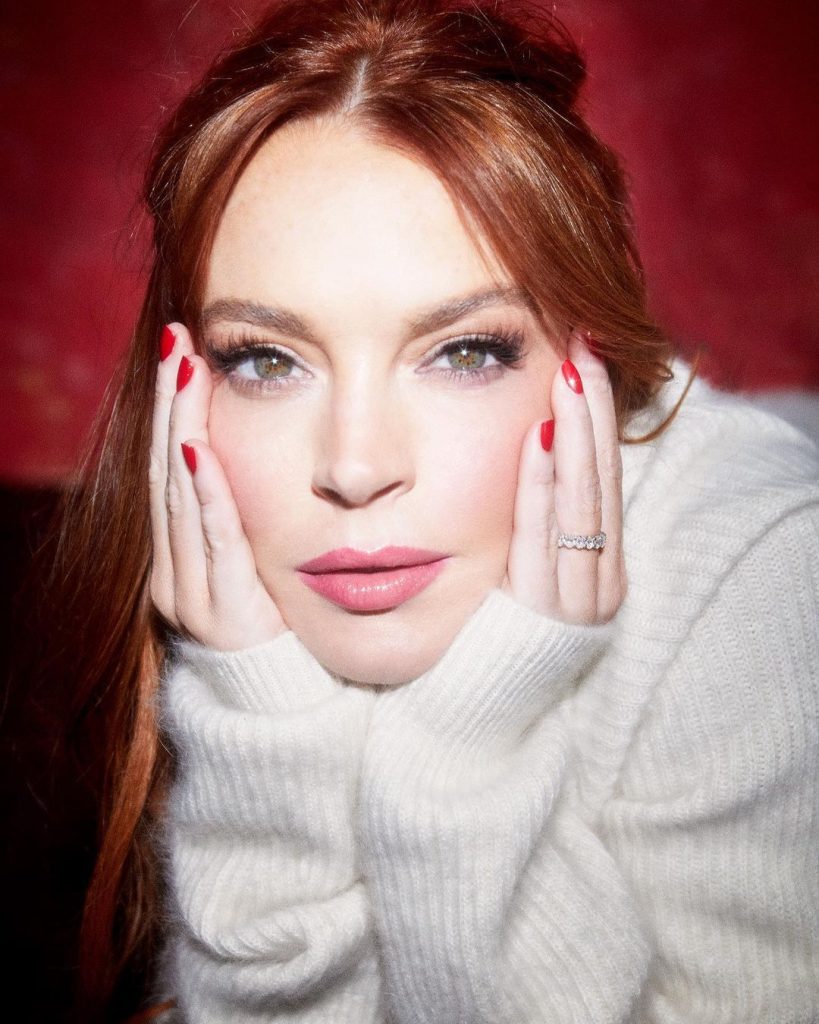 Unfortunately, things got a bit rocky in Lindsay's life when she got involved with substance abuse. Additionally, in 2012, Lindsay owed over $200,000 in taxes! While her lifestyle would burn holes in our pockets, her current net worth is half what it used to be in her prime era.
Michael Vick
Michael Vick was a New York Jets quarterback who lost a lot due to his numerous scandals. He was involved in a dogfighting ring scandal, which, if you didn't know, is a felony offense in all the states. Therefore, he had to spend 21 months in prison.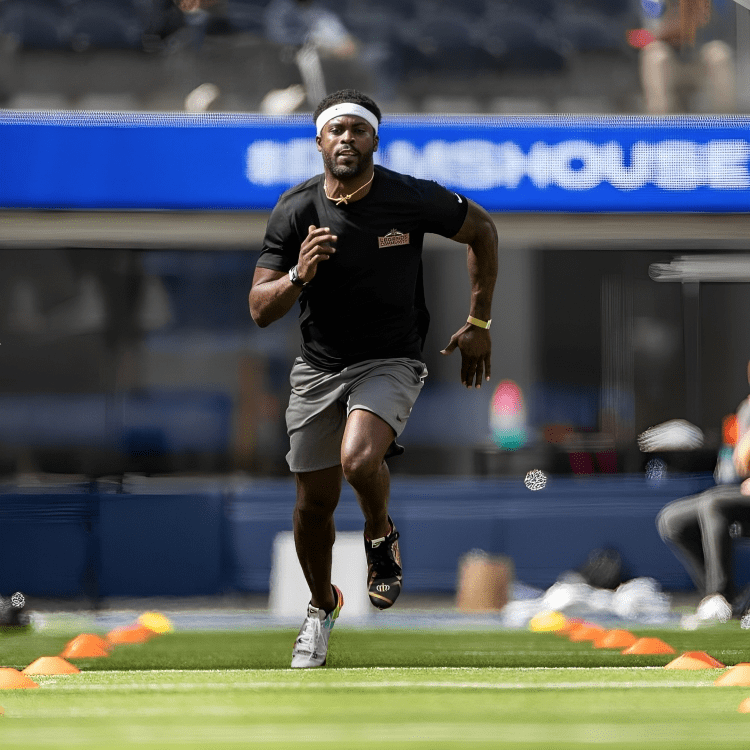 Apart from imprisonment, the scandal led Michael into a debt of more than $20 million! He was also suspended from taking part in the National Football League, and thus, he subsequently decided to retire in 2017. Sadly, there was not much to salvage.
David Adkins
Although David is not as famous as most of the other celebrities on the list, he's still quite well-known among those actively involved in the comedy world. David Adkins, also referred to as Sinbad, had his own HBO special in the 1990s, which earned him a lot of money.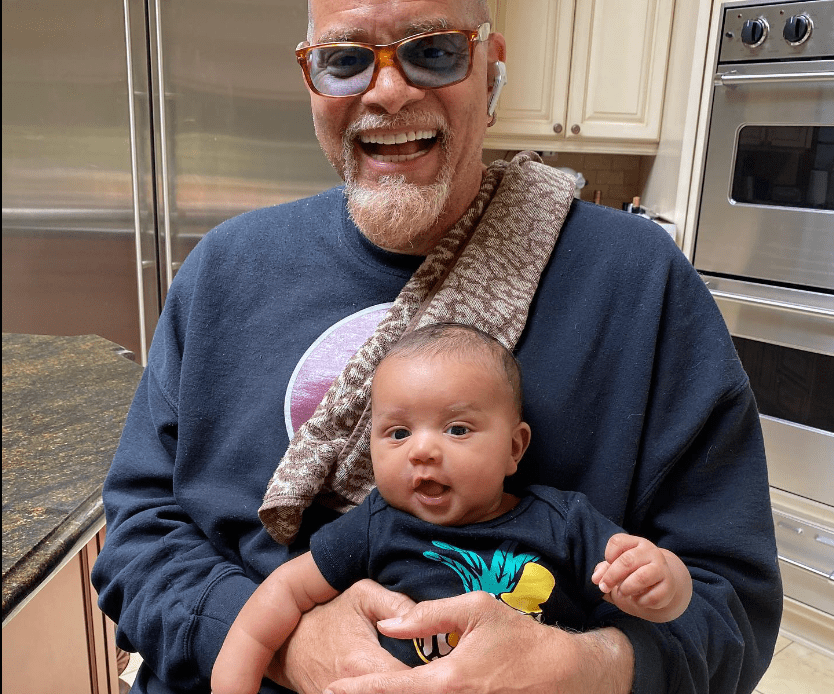 Yet, the comedian had to file for bankruptcy in 2017, as he had only $131,000 in assets and over $10,000,000 in debt! Things got even worse after he suffered a severe stroke. David admitted that the debt was due to risky business decisions and not a lavish lifestyle.
Johnny Depp
You might be surprised to see this name on the list because we were too! Johnny Depp has essentially ruled our hearts with his bad-boy persona since he started out in Hollywood. Thanks to his numerous successful films, it is no surprise that he's made a lot of bucks throughout his career.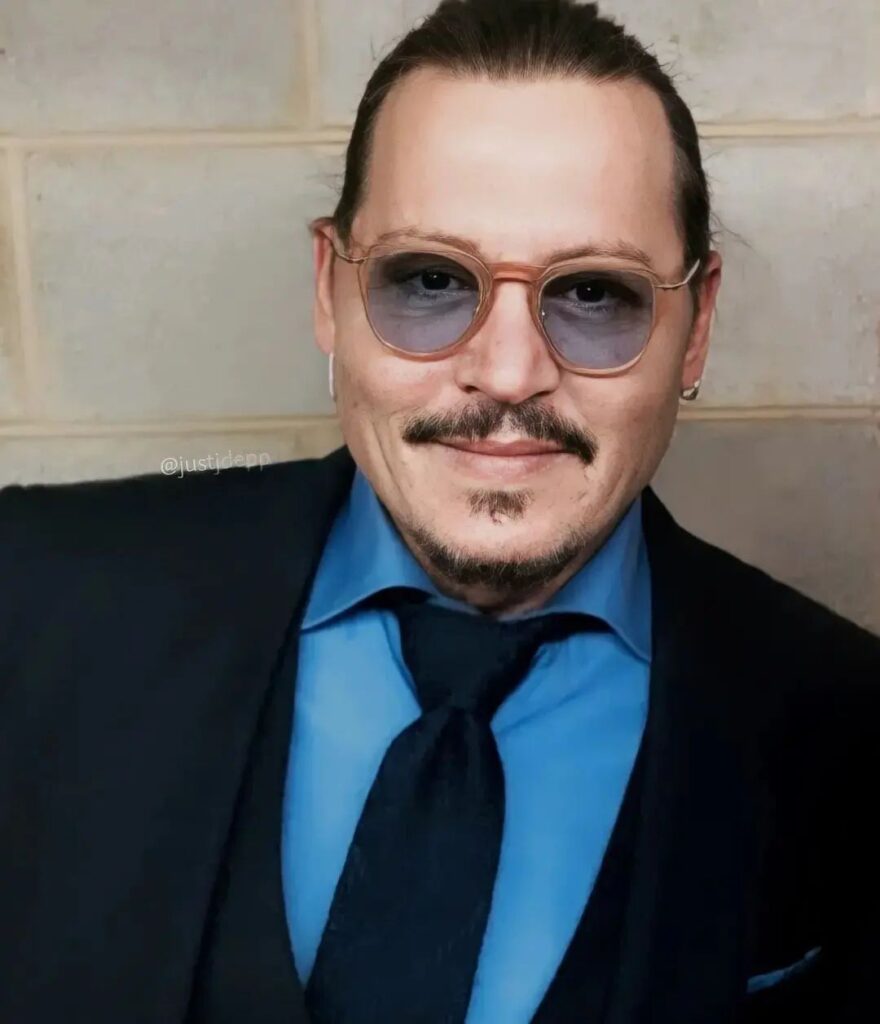 However, it looks like Johnny doesn't believe in the 'less is more' mantra as he loves spending money on extravagant things, like yachts. In 2023, he had to take up a loan of $10 million to save some of his West Hollywood properties. Depp also lost over $650 million because of financial mismanagement!
Chris Tucker
Who doesn't know Chris Tucker? The actor has done several iconic movies, such as the Rush Hour franchise. Thanks to the success of the projects and his other gigs in comedy, he was one of the highest-paid celebrities of the late '90s.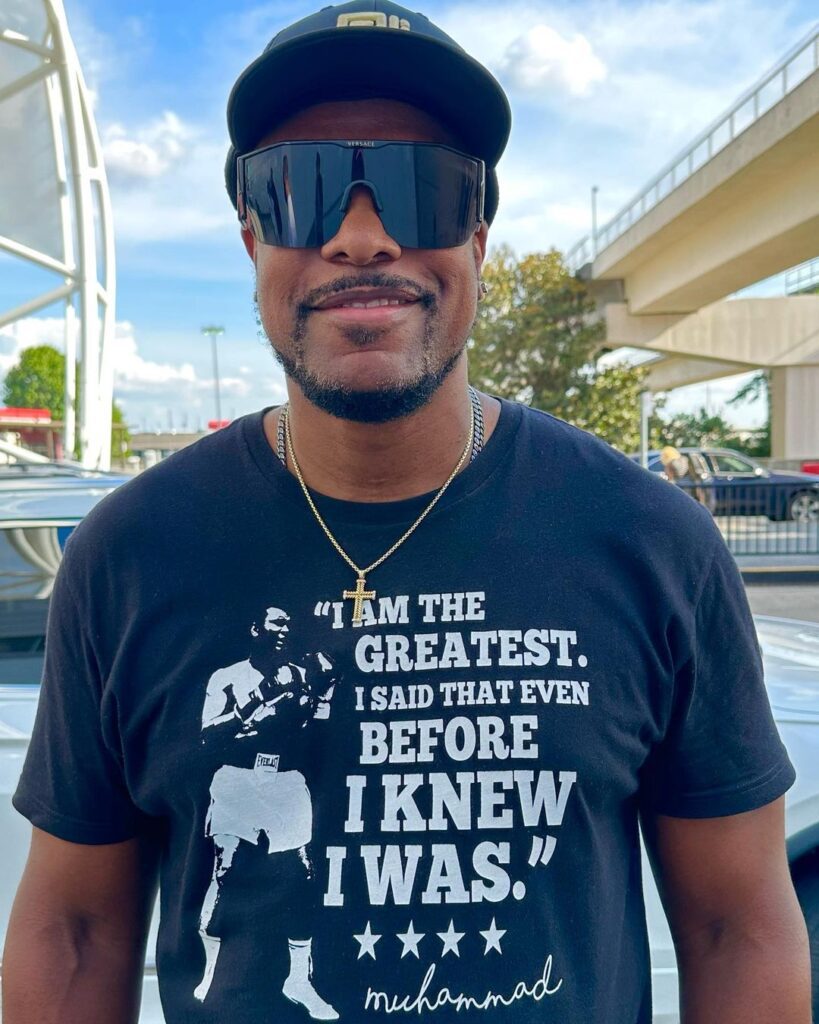 Chris faced a major setback when he was charged with tax fraud and tax evasion. He failed to pay his taxes at the peak of his career. Hence, he had to pay over $14 million to settle the case. Unfortunately for him, he didn't have another high season in Hollywood.
Tori Spelling
The life story of Tori Spelling is pretty confusing. She was born with a silver spoon in her mouth as her dad, Aaron Spelling, was a wealthy television producer. However, when Aaron died, she only inherited $800,000, whereas her mother, Candy Spelling, received $600 million!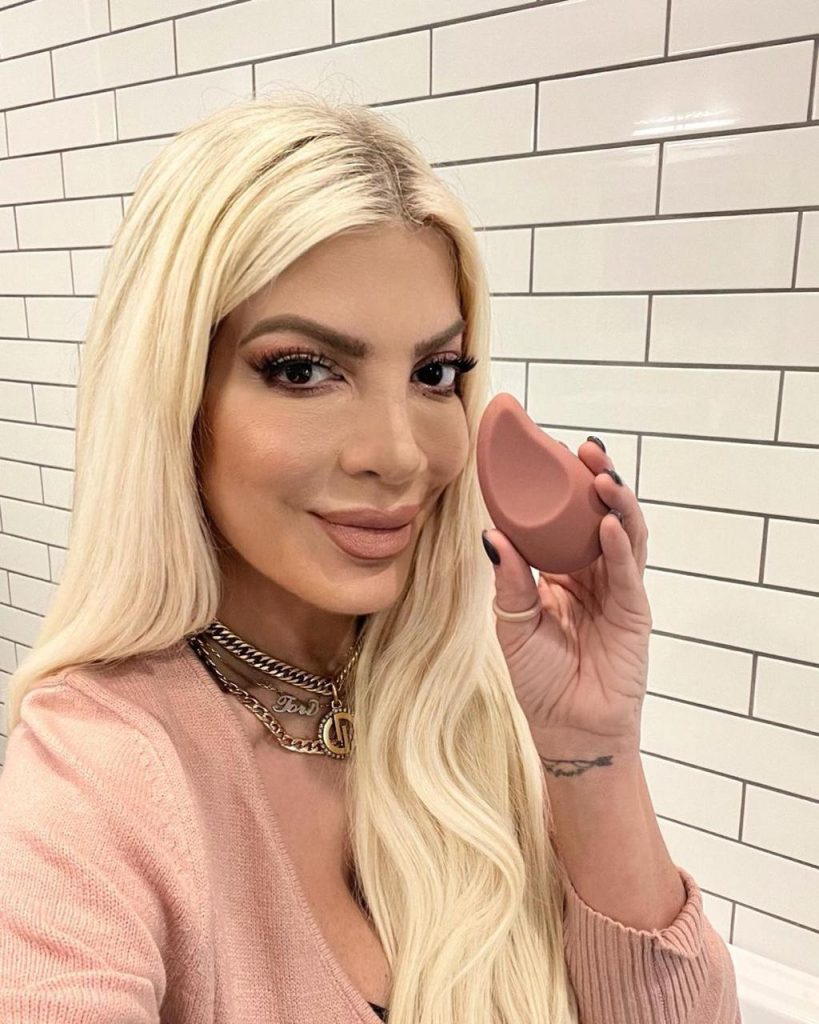 Tori also earned a huge chunk of money for herself after she starred in the renowned show Beverly Hills, 90210. However, due to bad spending habits and prioritizing a luxurious lifestyle, it didn't last long. Her debts and taxes, totaling over $300,000, started piling up soon after.
Nicolas Cage
Don't you just hate it when you see someone waste all their money on weird things? Nicolas Cage is a classic example of that. This American actor is known for his roles in Ghost Rider, National Treasure, and a host of other successful films.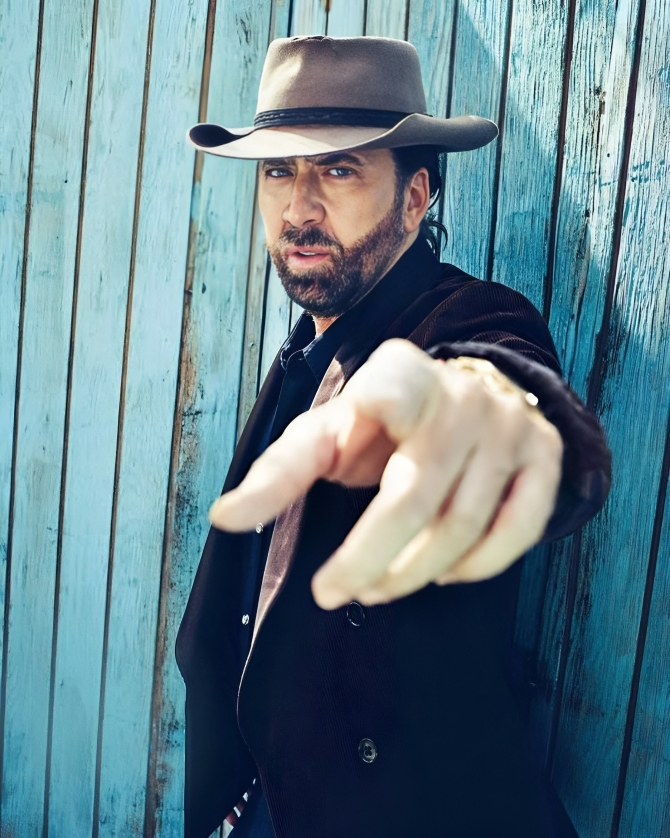 But despite having a massive net worth that most of us can only dream about, Cage owes millions in taxes. He also spent his wealth on things like a castle, a skull that cost over $200,000, and even a private island. Because of his overspending habits, his net worth has come down to $25 million.
Kim Basinger
Sometimes, it's not your habits but your business decisions that lead you into the debt trap! Kim Basinger started her Hollywood journey when she was just 16. She starred in many iconic movies, like Batman and 9½ Weeks, and made a name and good fortune for herself.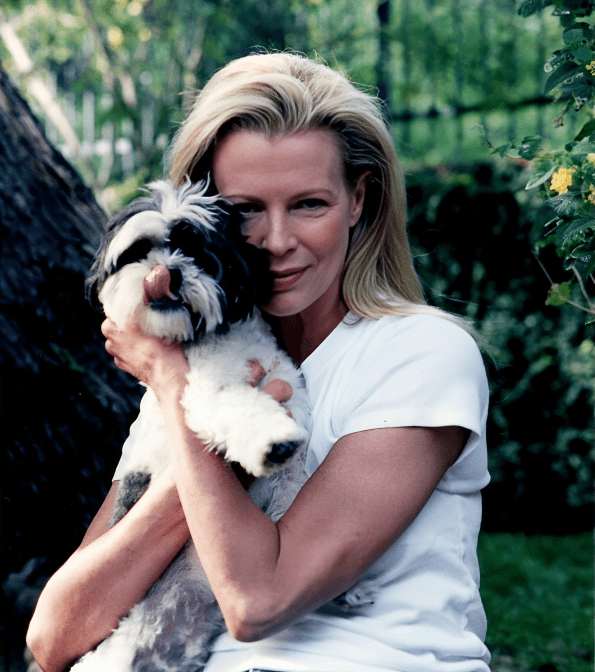 But in 1989, Kim made the most questionable financial decision of her life by spending $20 million to build a movie set! Unfortunately, the project failed. It got even worse when Kim was sued for backing out of the movie Boxing Helena and had to pay over $8 million.
Cyndi Lauper
If you have religiously followed the pop scene of the '80s, Cyndi Lauper would definitely be on your playlist! This iconic woman gave us hit after hit with songs like Girls Just Want to Have Fun and Time After Time.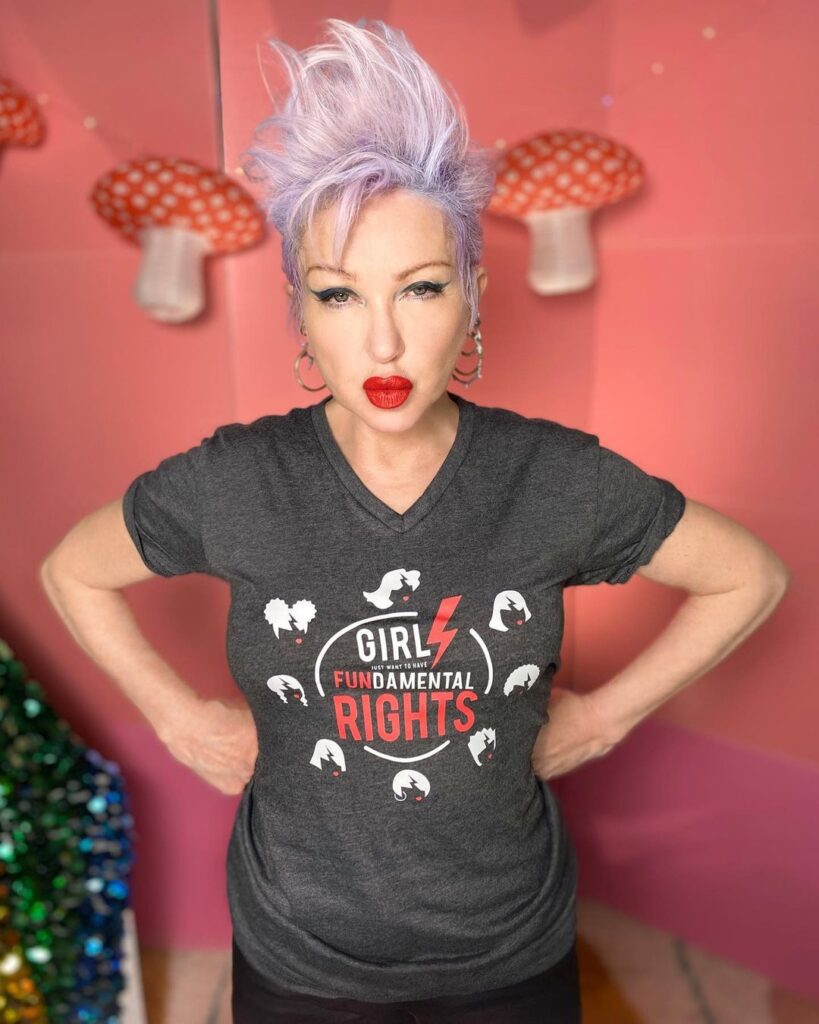 Despite her glamorous music career in the '80s, Cyndi faced financial trouble when she split from her failing band, Blue Angel. She and the other band members had to pay over $100,000 to the manager, which they couldn't afford! Thus, they declared bankruptcy.
Larry King
Larry King and entertainment were two things that always went together. Before he sadly passed on in 2021, this American author and television host was a part of many shows, such as The Larry King Live and Larry King Now. Thanks to these shows, he earned both love and money.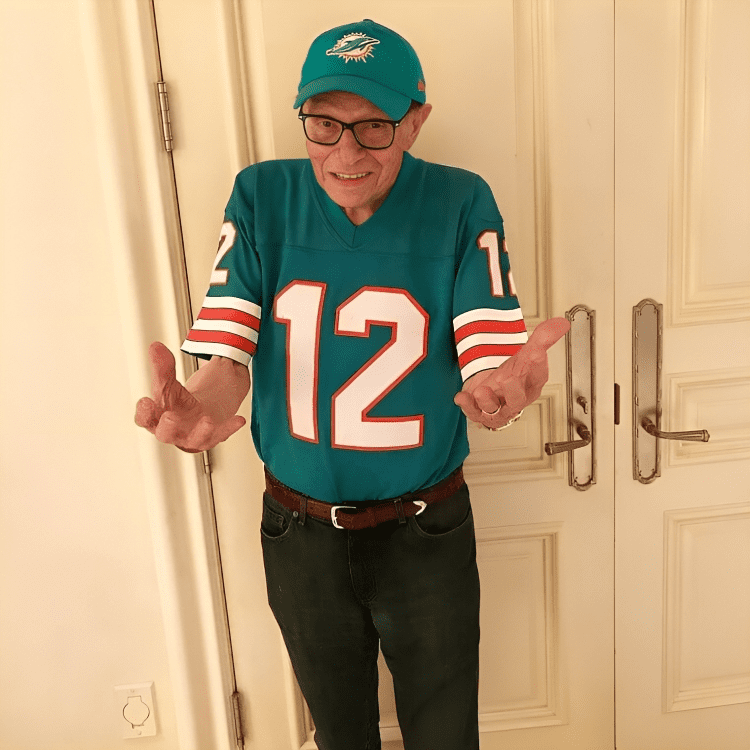 However, despite his energetic persona, everything wasn't well in Larry's life. He filed for bankruptcy in the late '70s, as he had more than $350,000 in debt! He also had to contend with a grand larceny charge in 1971. Thankfully, he eventually bounced back from these financial issues.
Vanilla Ice
Vanilla Ice, or Robert Matthew Van Winkle, is a classic example of one-hit wonders. The rapper got a lot of admiration and popularity for his song Ice Ice Baby in 1990. It was actually the first hip-hop single to top the Billboard charts.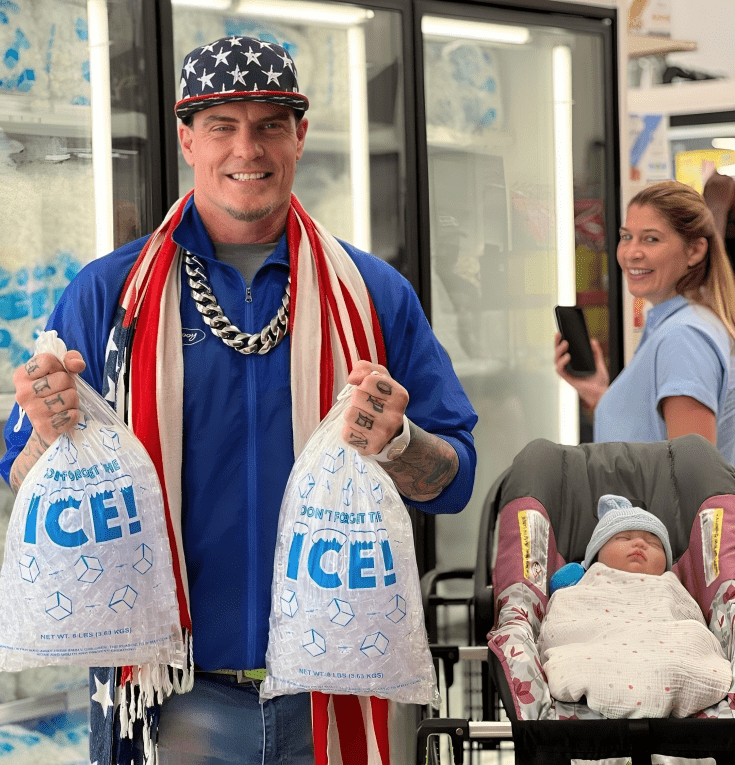 In the following years, Vanilla Ice struggled to achieve the same level of success that he got through his hit song. It looks like the evil eye got to him after his song skyrocketed, as he eventually had to file for bankruptcy and pay $10,000 a month to his ex-wife in child support.
Courtney Love
You wouldn't believe that Courtney Love, the wife of the late Kurt Cobain and musician in her own right, would ever have to worry about finances. Sadly, her fate was quite similar to that of the wives of other rich people. After Kurt died, Courtney had to pay a huge chunk of money in taxes.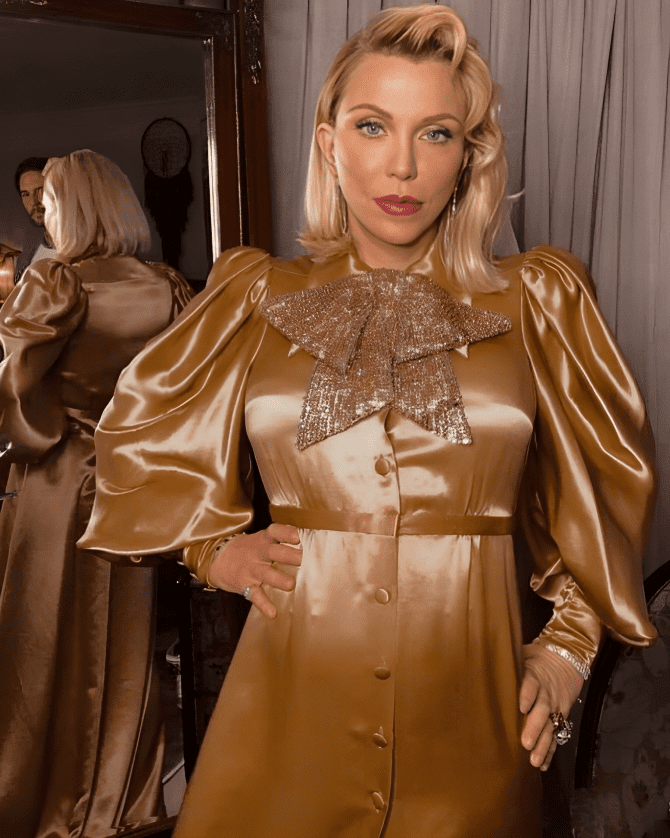 Courtney also made things worse for herself as she lost over $25 million in various lawsuits over her controversial statements. At one point, she even revealed that being homeless and lacking food was a legitimate fear she had to face.
Toni Braxton
Toni Braxton is yet another celebrity we were surprised to see on this list! This American R&B and pop music singer contributed heavily to the music scene with her songs like You're Makin' Me High and Un-Break My Heart. Still, she struggled to stay afloat.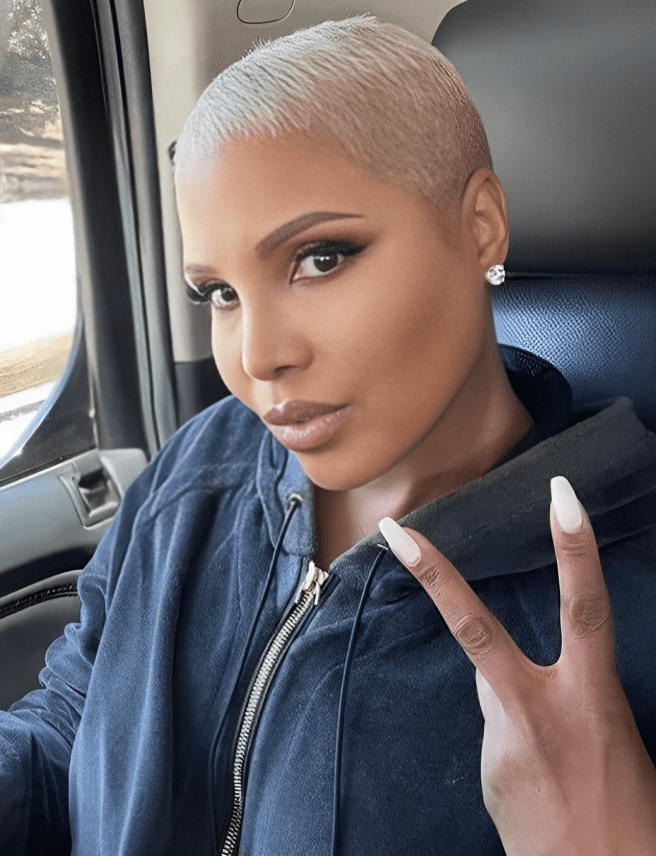 Toni had to file for bankruptcy twice, once in 1998 and again in 2010. With the first one, the singer admitted that her overspending habits were to blame. However, the second time, she had to cancel a self-funded massive show due to medical reasons, and that led her into debt.
Suzanne Somers
Unlike other celebrities on the list who lost money due to poor management, Suzanne lost hers for standing up against inequality. Suzanne became a household name because of her role as Chrissy Snow on the TV series Three's Company in the late '70s and early '80s.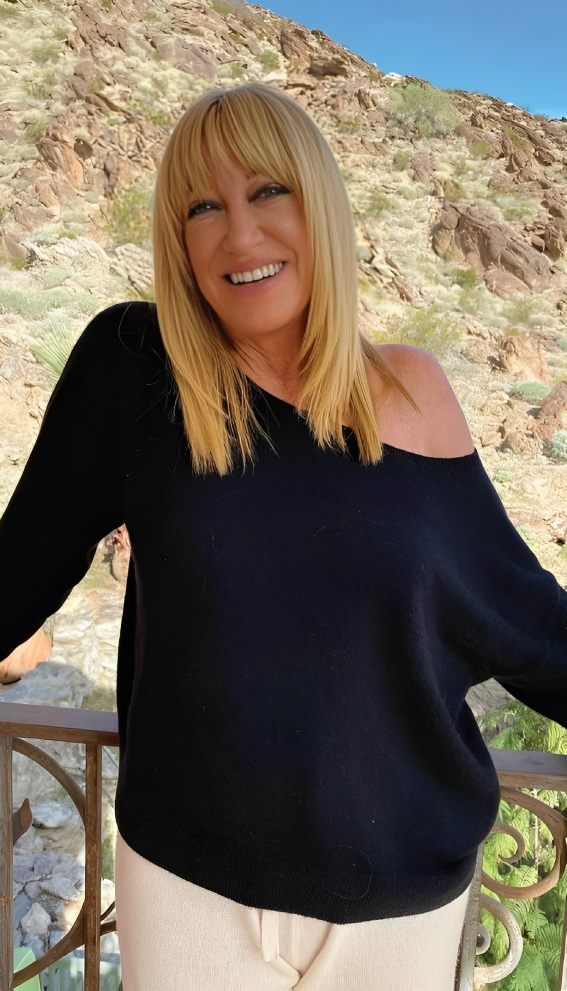 By the end of the series' fifth season, Suzanne realized that her male co-stars were earning much more than her and consequently demanded a raise. Unfortunately, her character was axed in the sixth season, and this caused her to lose a lot of her potential income.
Tyga
It is hard to forget Tyga when he has one of the flashiest lifestyles in the celebrity world. This American rapper is known for songs like Rack City and Taste. You might also know him as Kylie Jenner's ex-boyfriend, who gifted her a Ferrari on her 18th birthday!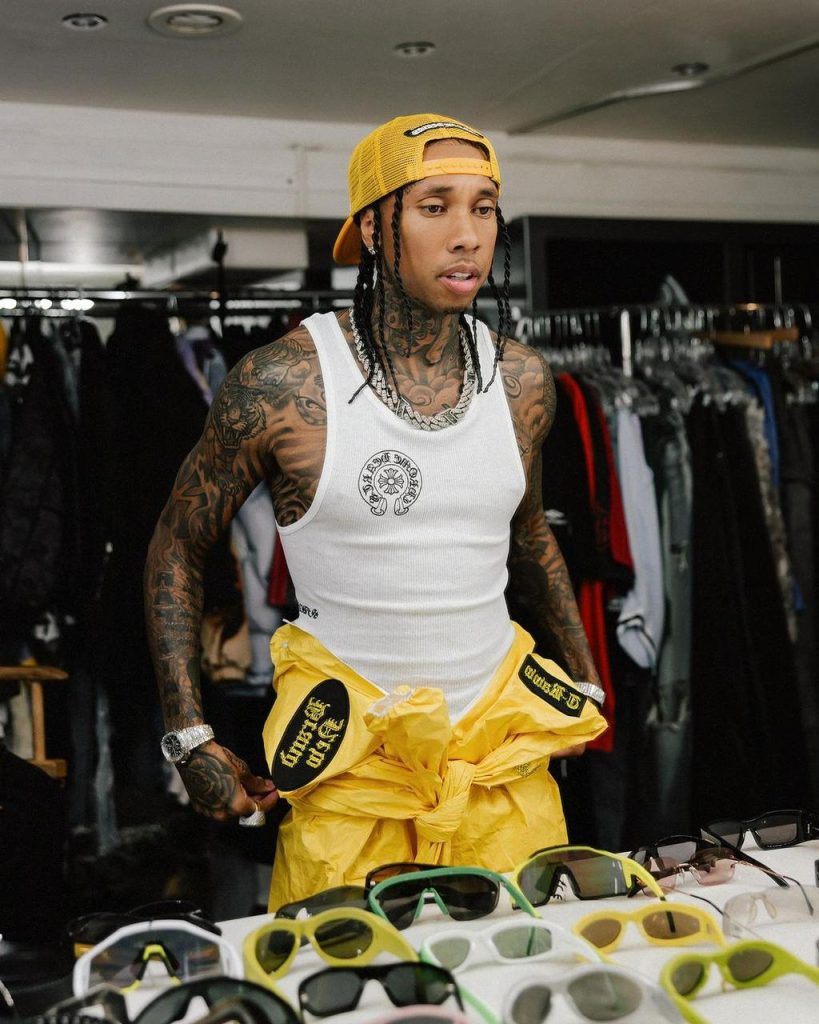 Tyga is notorious for his luxurious lifestyle, which includes lavish cars, designer outfits, and many more. However, it's all for show because the rapper couldn't pay rent for his Malibu home in 2012. He also didn't pay child support and has more than $19,000 in back taxes.
Bow Wow
Bow Wow's financial situation is not so wow. He is yet another American rapper popular for his songs like Bounce with Me and Let Me Hold You. He has also been cast in several movies and series. Despite all this, however, Bow Wow's current net worth is only around $1.5 million.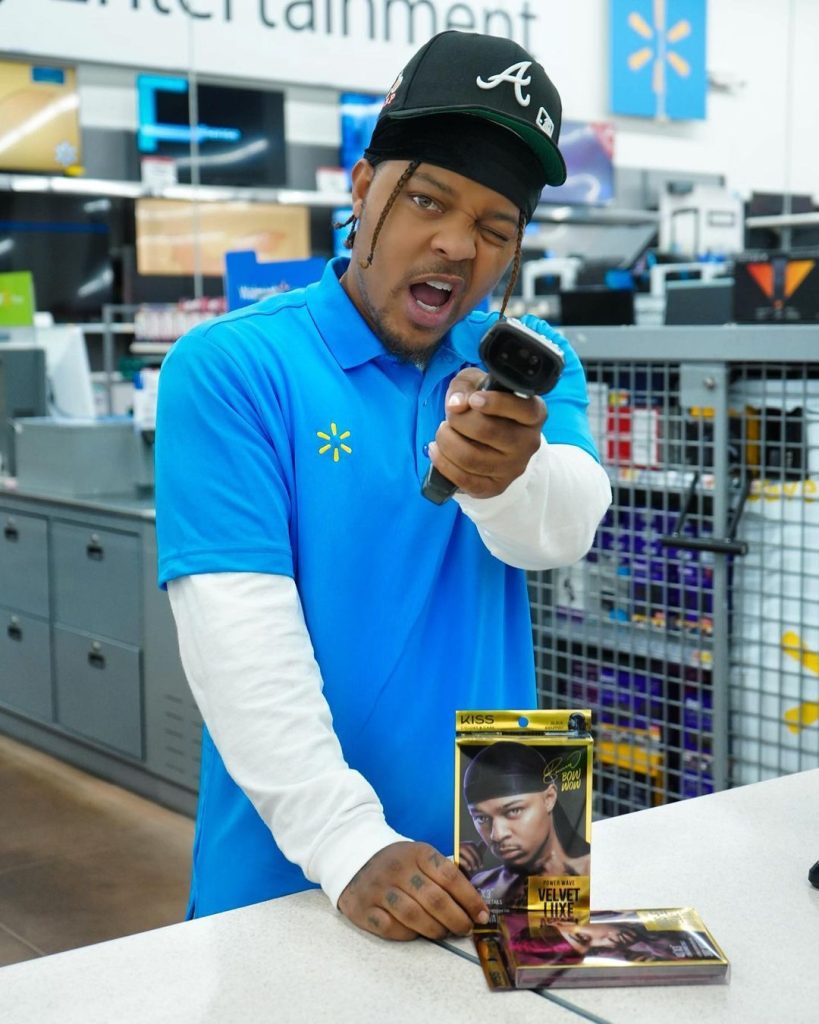 Bow Wow had many financial problems in the past. He owed the IRS $126,000 in unpaid taxes in 2012! He also once mentioned how he only earns around $4,000 per month and only had $1,500 in his checking account. It is no surprise that Bow Wow had to reform his lifestyle.
Mike "The Situation" Sorrentino
It looks like Mike actually got in a bad situation when it comes to his finances! Mike Sorrentino came into the limelight after being part of the reality TV show Jersey Shore between 2009 and 2012. Later, he also had appearances in other shows, such as Dancing with the Stars.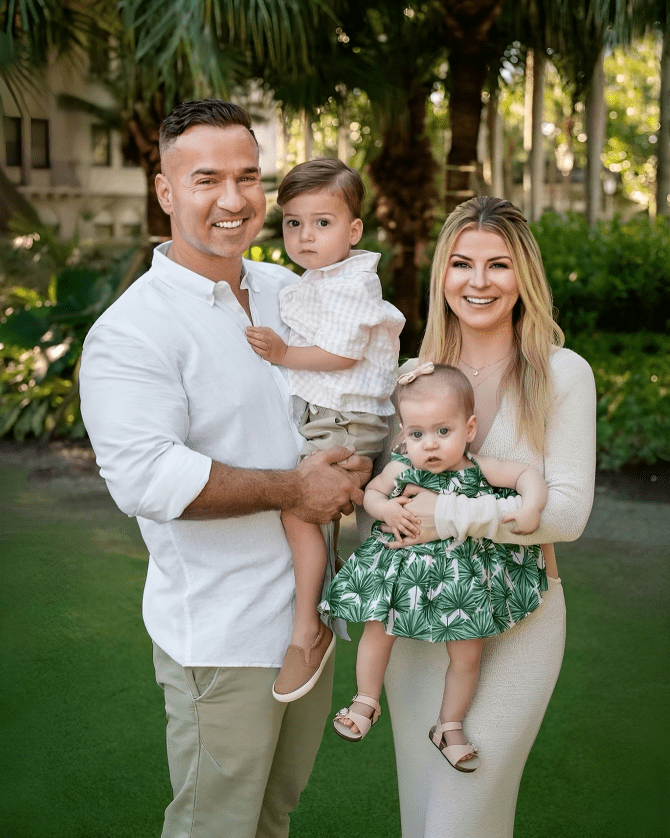 Unfortunately for him, he didn't pay taxes on his income and was charged with tax fraud of a whopping $8.9 million in 2014! He served his prison sentence for tax evasion starting from January 2019 to September 2019. This didn't just affect his income but also his reputation.
Willie Nelson
Willie Nelson, the 90-year-old American singer, is etched into the hearts of many country music lovers. Some of his most memorable songs from the '80s include On the Road Again and Always On My Mind. Along with stealing hearts, Willie also stole tax money by not paying taxes!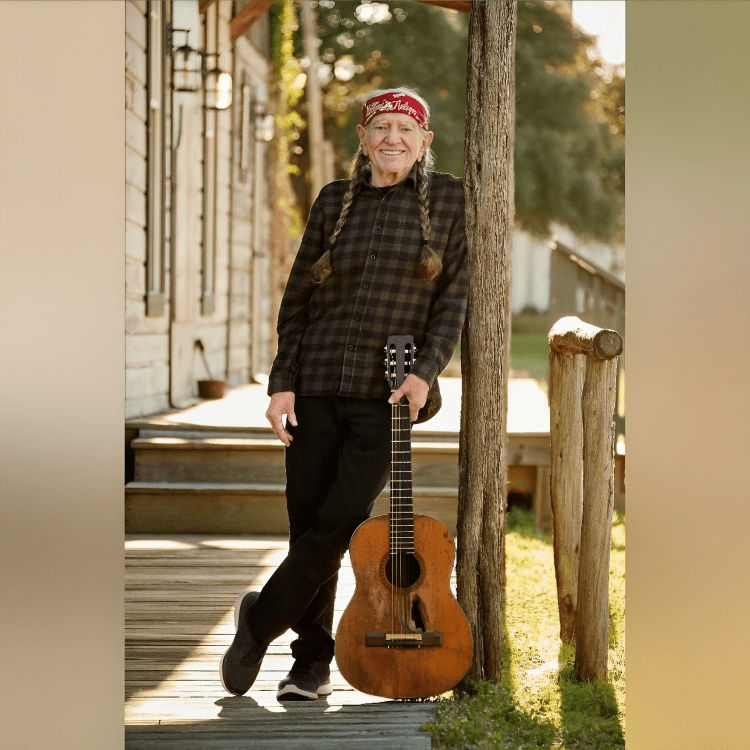 In 1993, Willie had to pay off his debt worth $16.7 million. Can you imagine how huge this amount must've been in the '90s? To help pay off his debts, Nelson had to get creative, so he released an album titled The IRS Tapes: Who'll Buy My Memories? in 1991.
Amanda Bynes
If you have watched chick flicks of the 2000s, you definitely know Amanda Bynes. She played the main character in She's the Man and also had an important role in Easy A. Sadly, these celebrated movies didn't help Amanda with her overspending habits.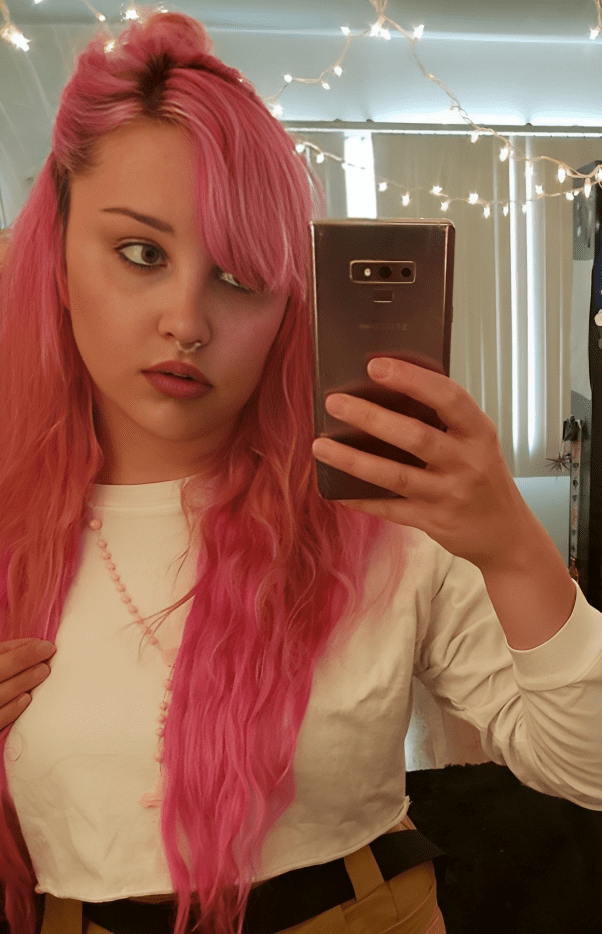 Amanda wasted her hard-earned wealth on drugs, expensive clothes, settling avoidable legal issues, and many more. She also sadly struggled with mental health issues and had to distance herself from the entertainment world. Thankfully, the former actress seems to be on the mend now.
Kate Gosselin
Pregnancy can make you rich, and Kate Gosselin is proof of that! This television personality starred in her own show, Jon and Kate Plus 8, for several years. The show revolved around her life and how she takes care of her twins and sextuplets. Kate made lots of cash and also wrote several books.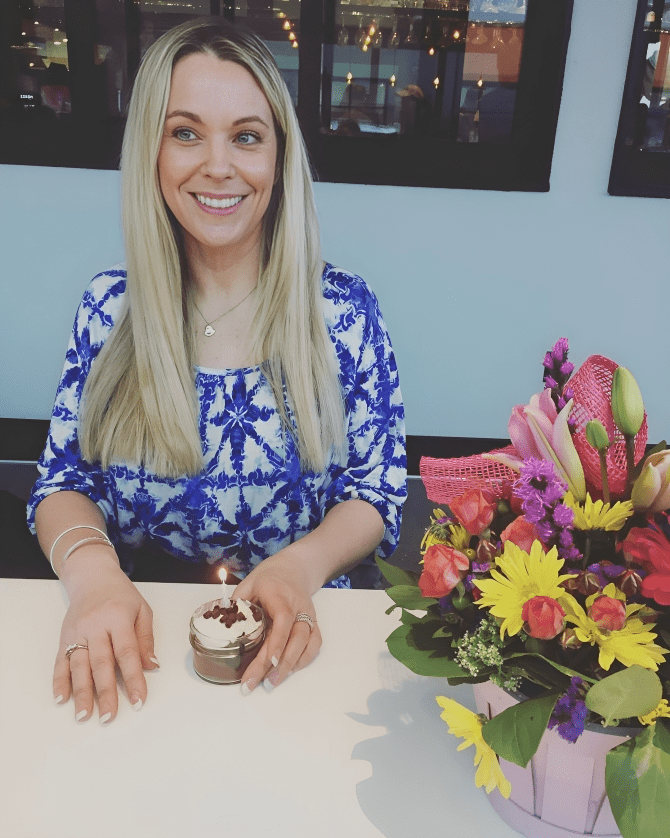 Unfortunately, she faced a period of financial crisis when she divorced Jon. The couple lost more than $1.7 million, which caused them to go bankrupt! Presently, Kate works as a nurse, which is a 180-degree turn from her previous lifestyle.
Lisa Marie Presley
You might know Lisa Marie Presley, the daughter of the world-famous singer Elvis Presley and his wife, Priscilla Presley. Lisa certainly hit the birth lottery, as she accumulated over $100 million in inheritance after her dad died. Still, it didn't really help her.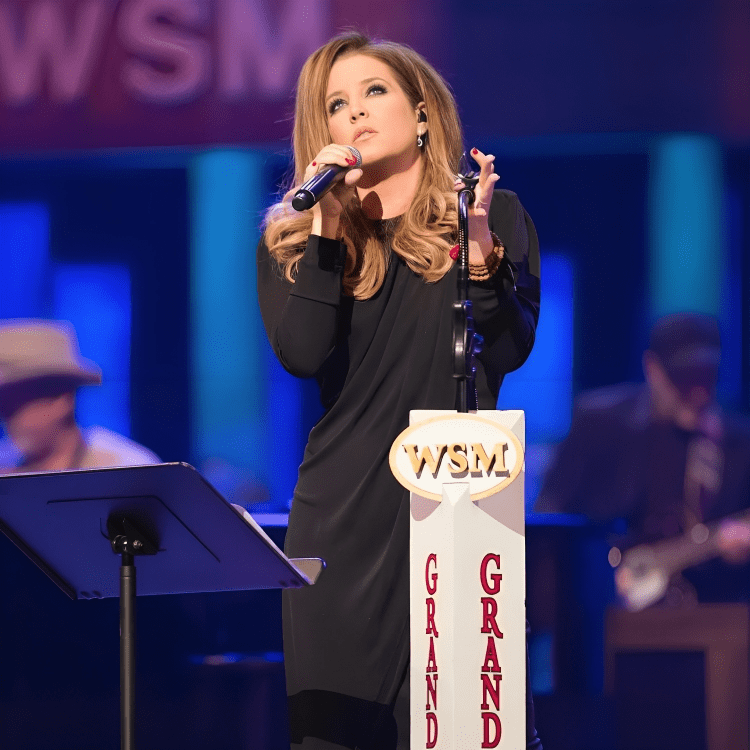 Throughout her life, Lisa Presley got involved in four divorces, and each came with huge settlements and legal fees. She also lost millions due to bad business practices and a dishonest manager. Due to these reasons, Lisa had a debt of $4 million at the time of her death.
Teresa Giudice
If you've binged on The Real Housewives of New Jersey, you might already recognize the name Teresa Giudice. Teresa and her now ex-husband, Joe Giudice, used to portray a life of riches on the show with their exorbitant outings, lavish outfits, and luxurious properties.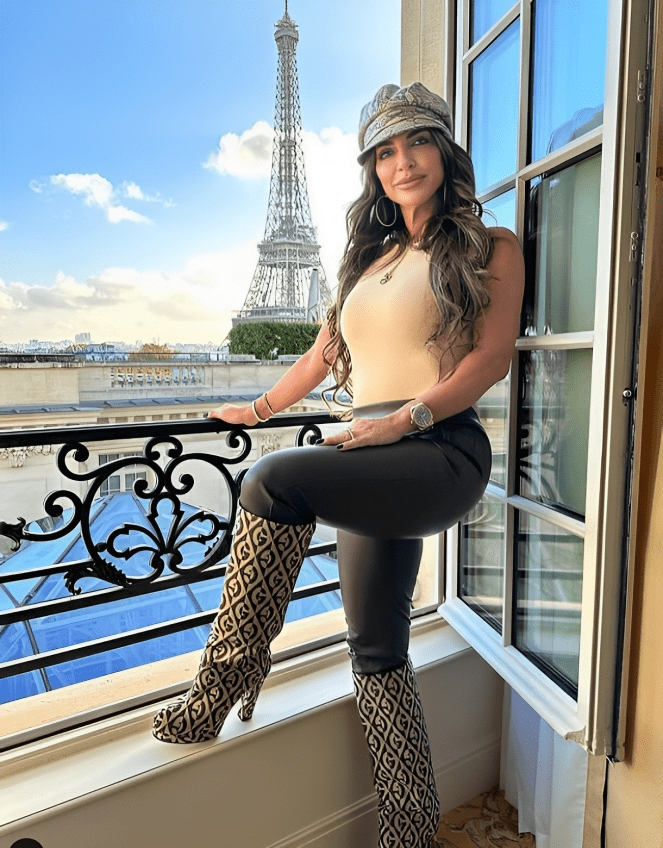 But to everybody's surprise, the couple filed for bankruptcy at some point. Soon enough, it was discovered that they were hiding their cash instead of paying taxes. Hence, the couple had to spend time in prison. Presently, Teresa also owes over $600,000 to the federal government.
Dennis Rodman
Dennis Rodman is an excellent yet controversial basketball player. With his help, the Chicago Bulls won three consecutive times in the NBA! Now you can imagine how skilled he must have been in basketball. Well, we cannot say the same for his financial skills.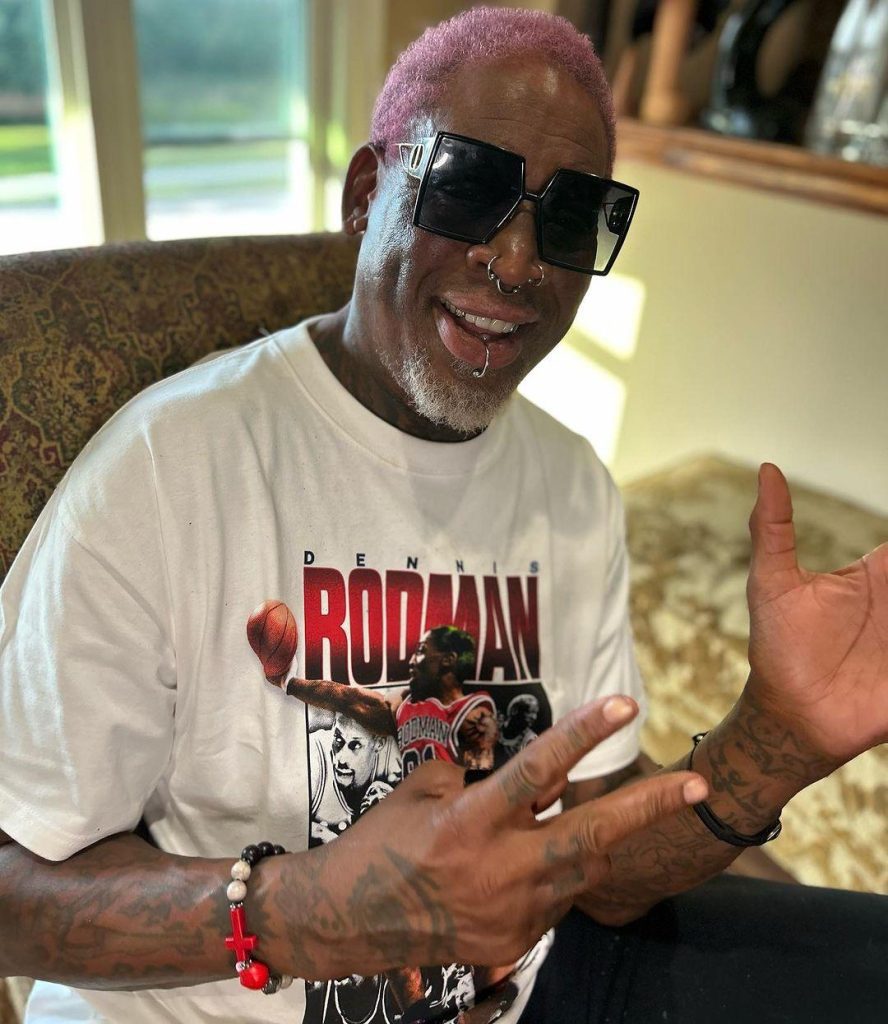 Although Dennis didn't hail from a rich family, he spent a lot of his fortune living life king-size! He didn't hold back on purchasing the most expensive clothes, partying like crazy, or even doing drugs. His overspending led to an accumulated debt of $1 million.
Meat Loaf
The famous rock singer, Meat Loaf, also known as Michael Lee Aday, is one of the best-selling artists in the US. He had various chartbuster songs, such as Not A Dry Eye In The House and I'd Do Anything For Love.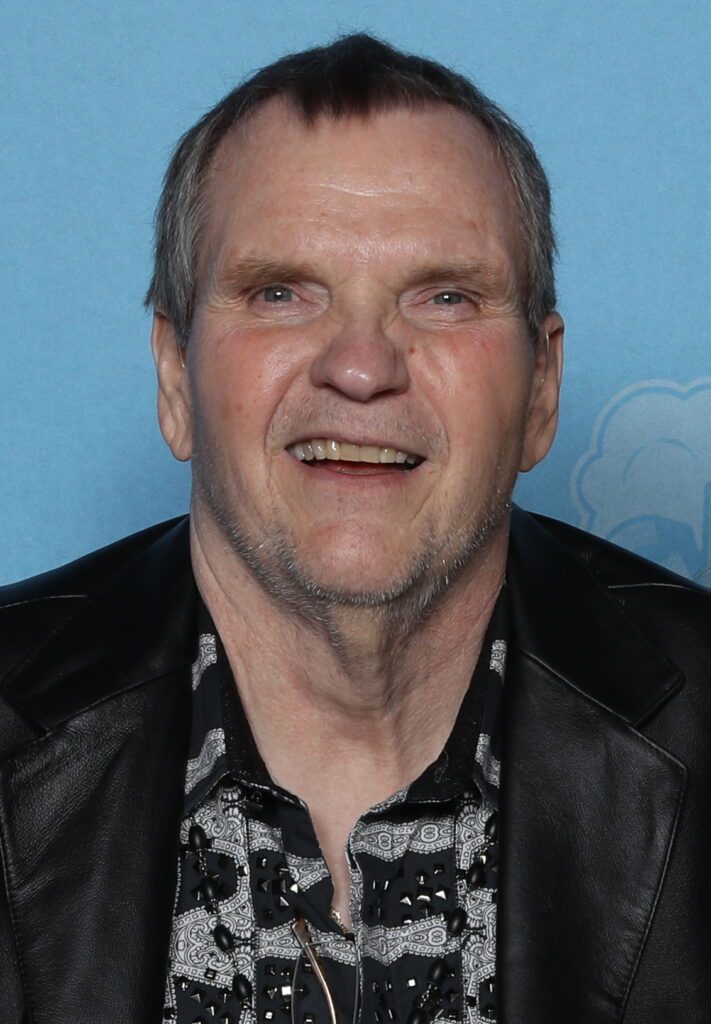 But massive popularity didn't prepare Meat Loaf for what life had in store for him. The Grammy-winning singer lost most of his money fighting more than 45 lawsuits! His accumulated debt was around $80 million. Still, his net worth at the time of his death was $40 million.
Wesley Snipes
Wesley Snipes tried to hide this wealth but instead had to pay a huge fine and prison time. This American actor has been a part of many grand projects. One of the main ones was the Super League, which brought him both fame and fortune.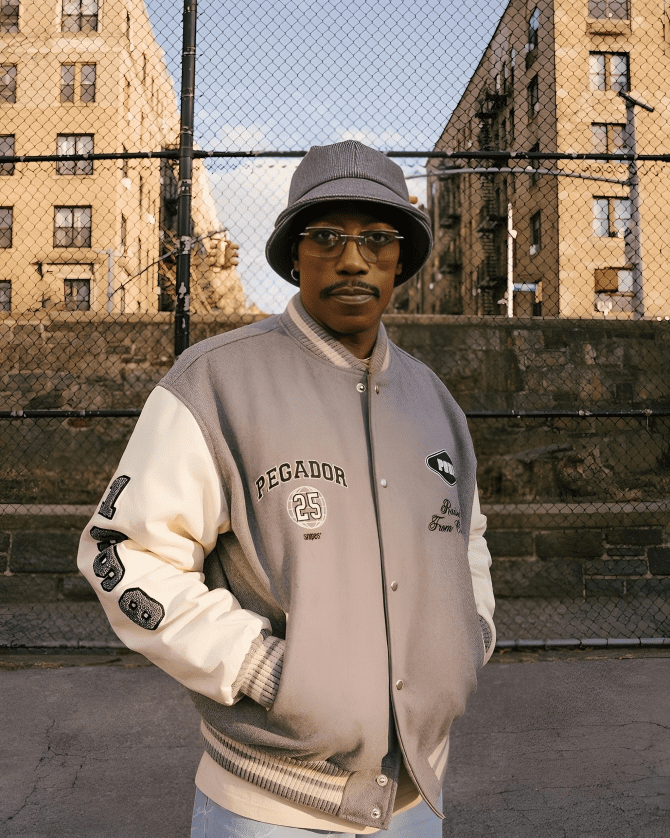 What ensued later in Wesley's life were several bad financial decisions, including not paying taxes. He had to go to federal prison for three years, as he didn't file taxes for over $15 million. He also had to pay back $9.5 million to settle his back taxes!
Don Johnson
We remember the craze of Don Johnson when Miami Vice, a television series from the 1980s, was released. Don played the undercover detective, James "Sonny" Crockett, and earned a lot out of it. Yet, his life was far from comfortable.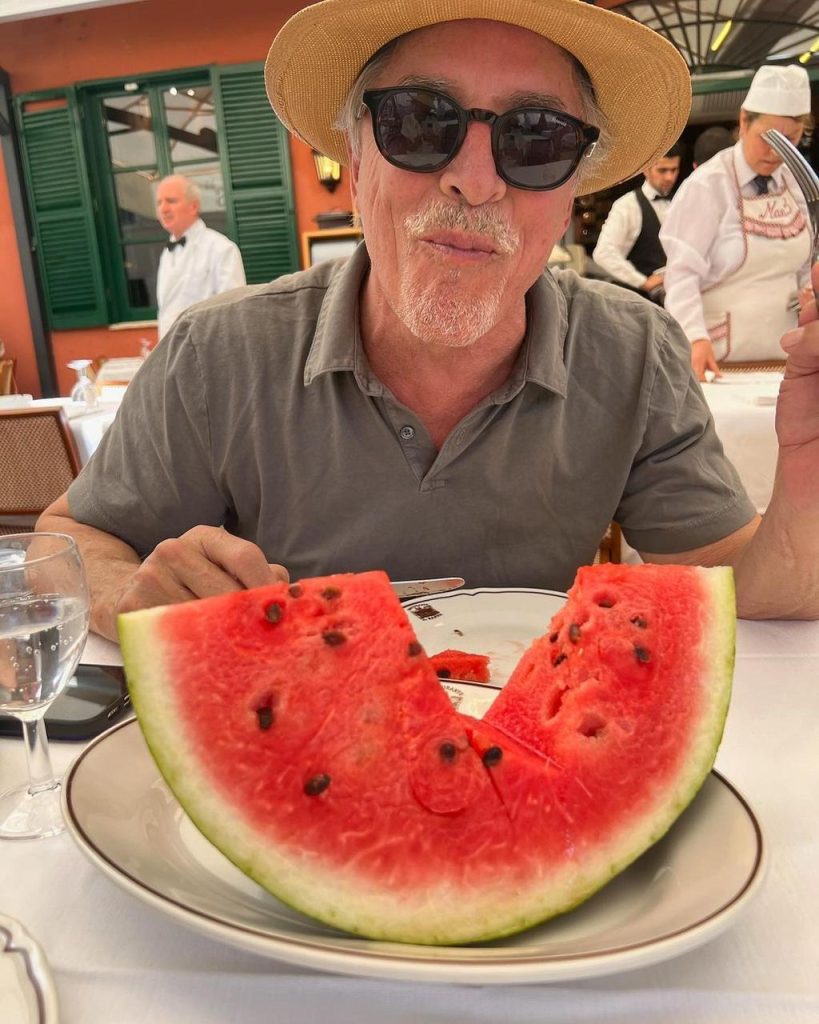 It turned out that Don's debt was way more than what he was earning! In 2008, one of his properties was seized. This urged Don to repay his debt of $14.5 million. Another interesting thing about this guy is that he once had a grocery bill of $5740. Well, our paychecks are crying!
Aaron Carter
Aaron Carter's story is certainly a tragic one. He is one of those stars who started his career at the early age of nine. The American singer has many hit songs, such as Crush on You and I Want Candy. Sadly, not everyone can handle fame and money.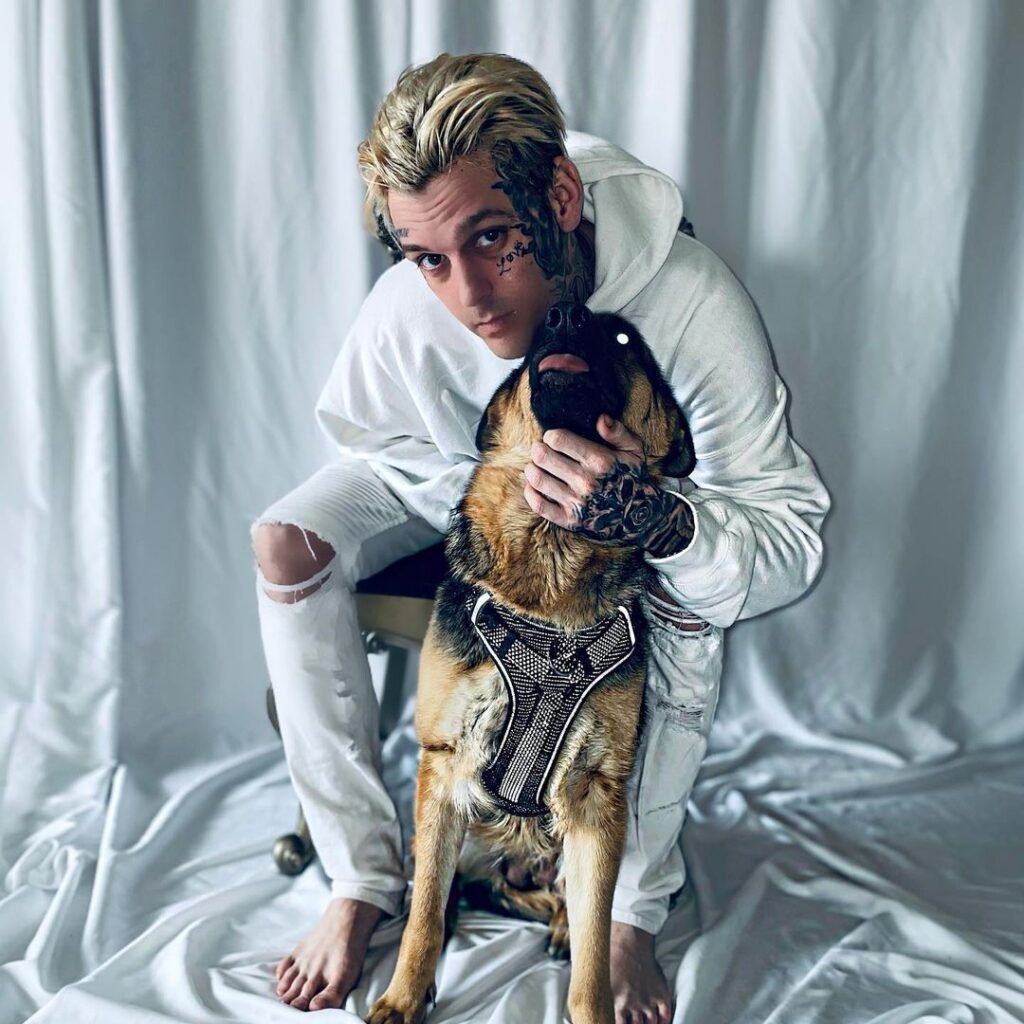 He incurred an income tax debt of more than $1,000,000 and declared bankruptcy when he was just 18! However, he somehow found a way to manage his finances until his sudden death in 2022. It was so unfortunate because he had purchased a house that same year.
Brendan Fraser
Brendan Fraser is a well-known name due to the evergreen movies The Mummy and Journey to the Center of the Earth. Hence, money wasn't an issue for Brendan until he had a near-death experience that sent him to the hospital many times.
Along with his deteriorating health, Brendan's wealth was also depleting. He found himself in a massive financial crunch, as he wasn't able to pay $1 million in child support and alimony. Thankfully, he pushed hard against his setback and earned an Oscar for his movie, The Whale, in 2023.
Lena Headey
Things might not be looking up for renowned Game of Thrones actress Lena Hadley. This British actress played the legendary role of Cersei Lannister on GoT and might've earned several bucks in the process. But her financial condition is certainly pitiable.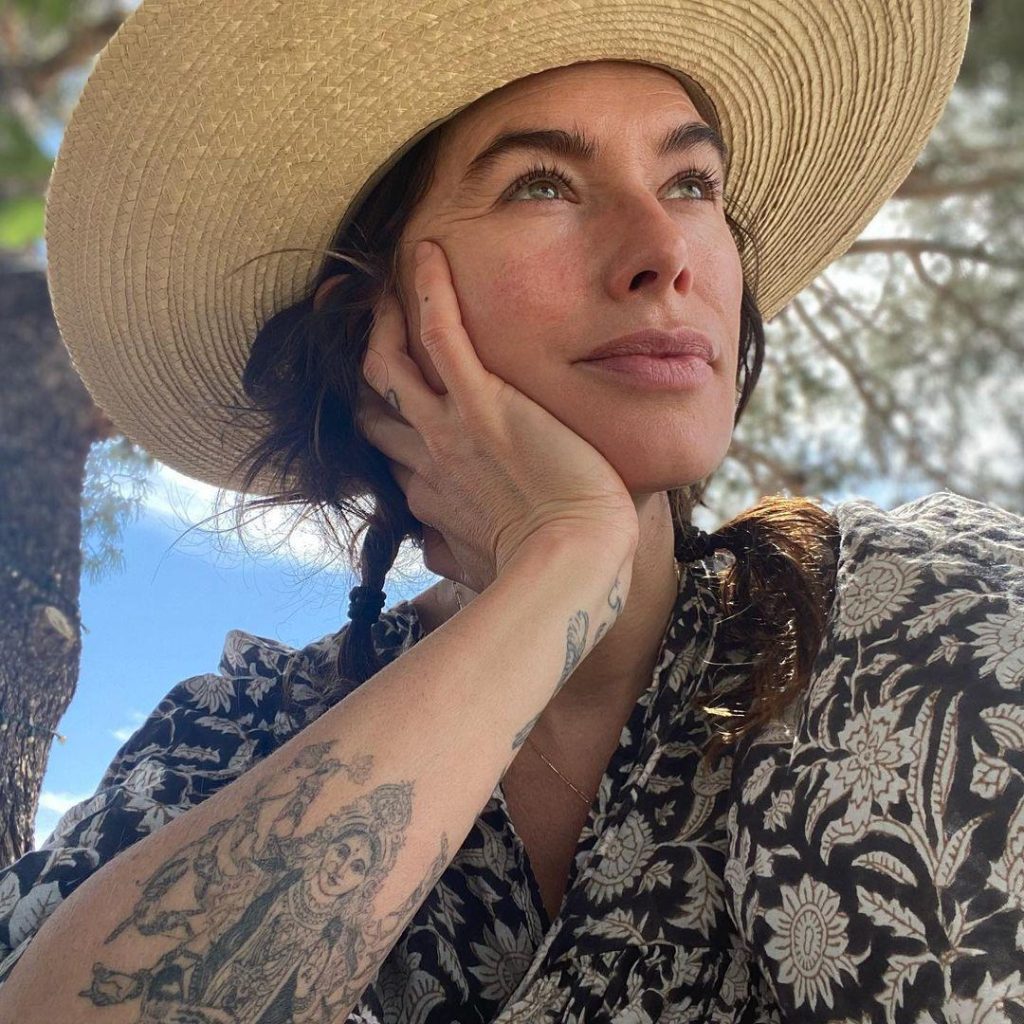 Lena mentioned how she wasn't able to work due to her pregnancy, which affected her income. She was also sued for $1.5 million by her former agency due to unpaid commission fees. The saddest thing is that she had to live on credit cards to get by!