Legends In Rap And Romance: 40+ Talented Rappers Who Struck Gold In The Game Of Love
By Vukosi M August 5, 2023
---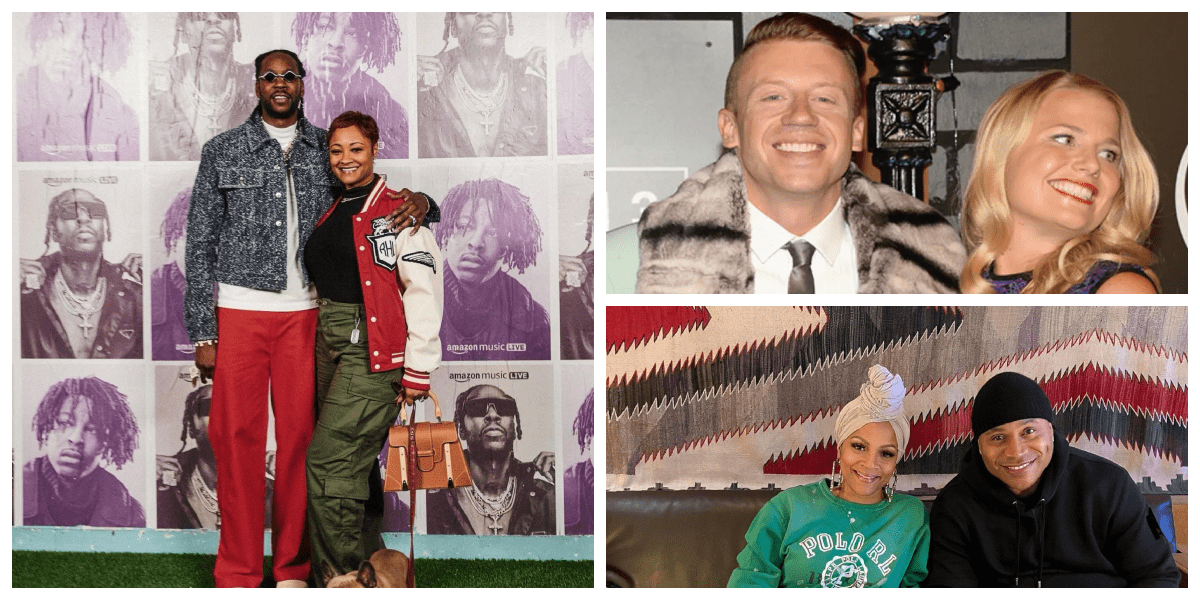 Fame and fortune may be the perfect combo to attract a few flings, but if you're looking for a ride-or-die kind of love, the limelight could be more of a curse than a blessing.
Truth is, it's become a bit difficult to maintain a stable relationship nowadays, especially one in the public eye. Although we've seen some power couples who've stood the test of time over the years, none have been immune to public scrutiny.
However, even though we're not sure showbiz is the right place to find love, these rappers seem to have cracked the code – even going the extra mile to win the hearts of women considered way out of their league. So, stay tuned as we feature some of your favorite musicians who undoubtedly have impressive game!
1. Swizz Beatz and Alicia Keys
This girl is on fire, and her heart clearly burns for Swizz Beatz. A star in her own right, Alicia Keys met the rapper-turned-producer at a pre-Grammy party hosted by Clive Davis in 2004. The couple then began dating 4 years later.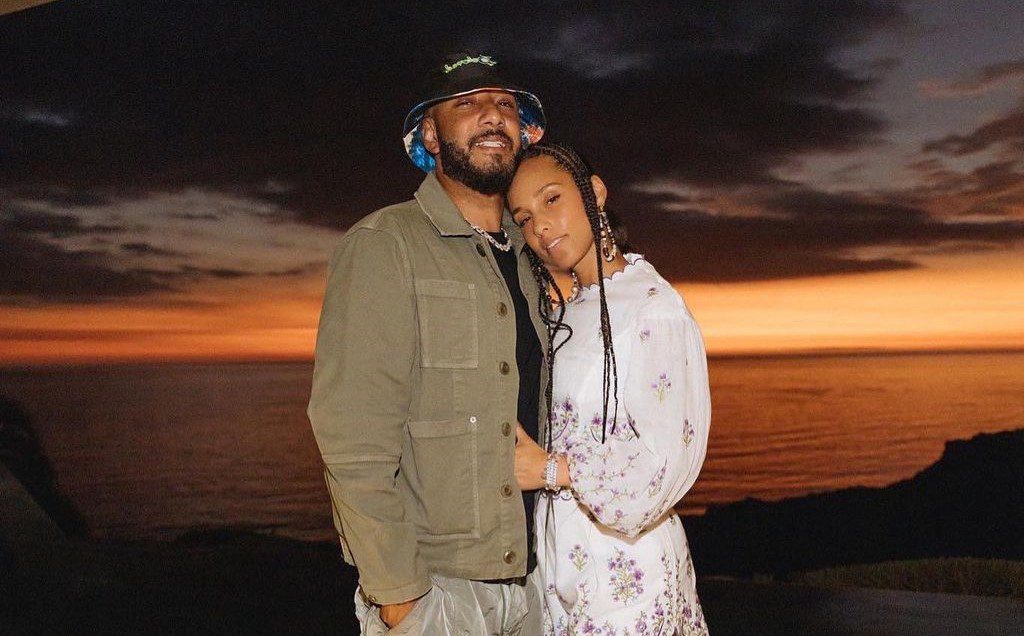 Now married for close to 13 years, Swizz Beatz and Alicia have built a beautiful blended family in musical matrimony, alongside successful careers in the entertainment industry. Since Swizz is a powerhouse, too, is Keys really out of his league? You decide!
2. Ja Rule and Aisha Murray
We love ourselves a classic story of high school sweethearts growing old together. We just didn't expect it from a rapper, though, especially considering the nature of the hip-hop game. Ja Rule has undoubtedly beaten the stereotype with his gorgeous wife of 22 years beside him.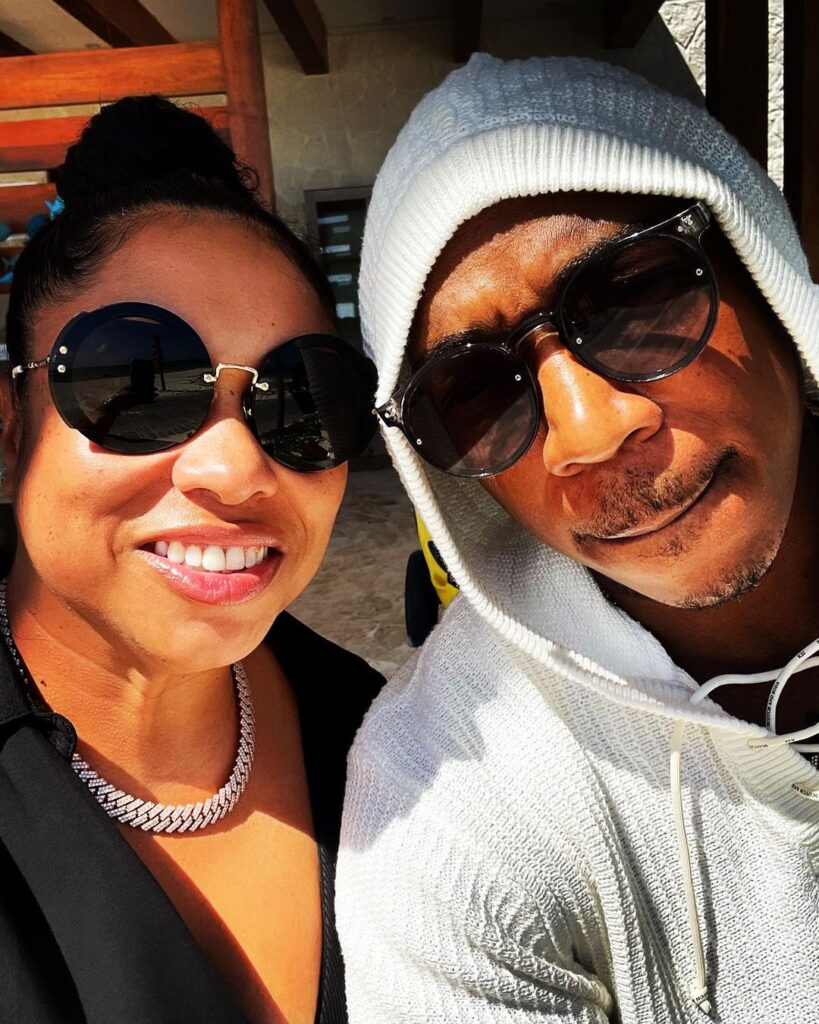 The couple started dating in junior high before the fame, so we know for sure she's not with him for the fortune! After saying "I do" in April 2001, the high school lovebirds have stood the test of time, proving that love and hip hop are not mutually exclusive.
3. Ludacris and Eudoxie
We get it; he's handsome, but she's way more gorgeous and smarter! So, how did the Southern Hospitality rapper win the heart of Gabonese model and University of Miami graduate Eudoxie? She's clearly out of his league, so your guess is as good as ours!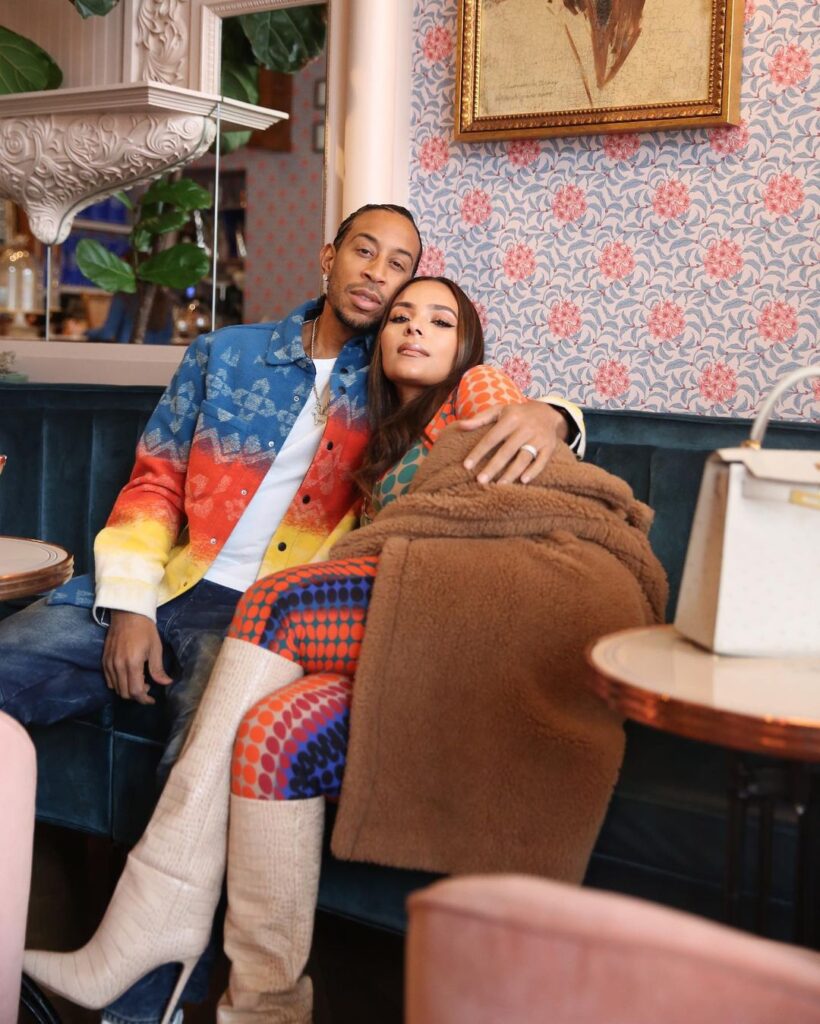 Although the couple has been together since 2008, they only tied the knot six years later when Ludacris went down on one knee in Costa Rica during a December getaway. After the fitness model said "yes," the couple got married that same day!
4. Jeezy and Jennie Mai
They say love comes when you least expect it; well, apparently. If so, that would be the case for celebrity talk show host Jennie Mai and rapper Jeezy. The couple met back in 2018 and instantly fell head over heels.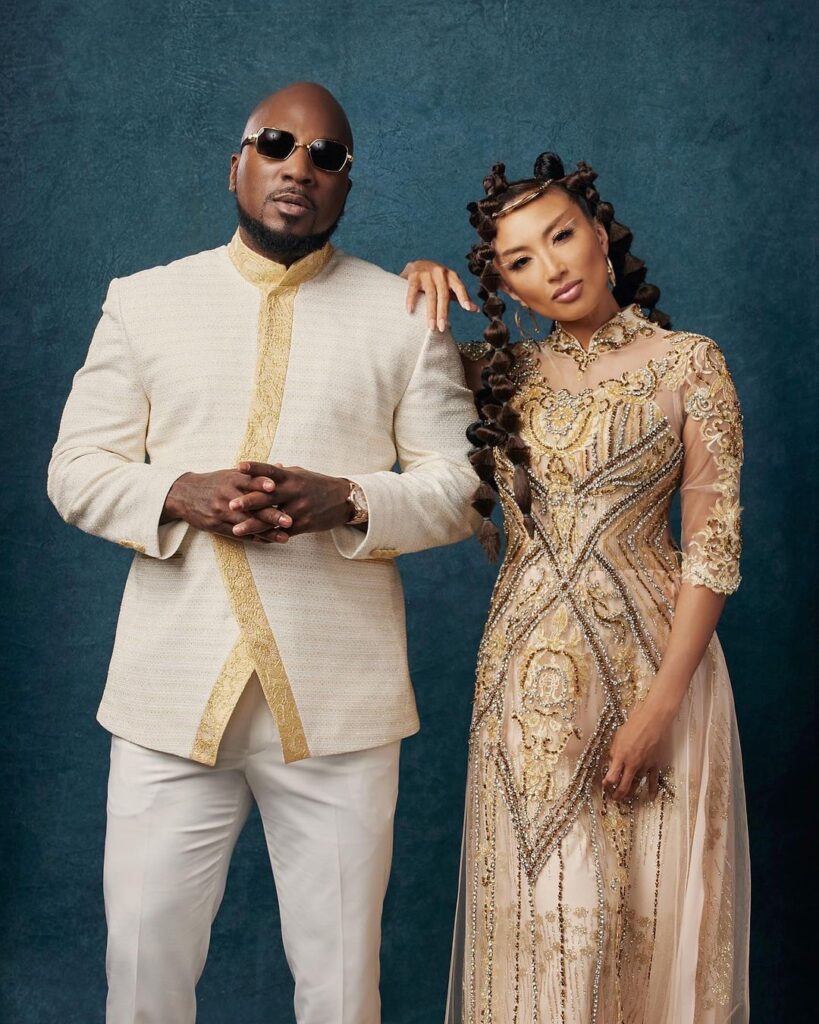 Mai, who's been married before, says she wanted to take her time to get to know Jeezy before going public with the relationship. The couple initially wanted to have their wedding at Lake Como surrounded by family and friends, but due to the pandemic, they opted for an intimate ceremony at their Atlanta home.
5. A$AP Rocky and Rihanna
We're not sure how the Fashion Killa rapper won Bad Girl Riri's heart, but we suspect the onset of this romance dates back to 2010 when Rihanna extended condolences to the rapper after he lost his father. Soon after that, A$AP Rocky got to open for the musician-turned-makeup mogul during her Diamonds World Tour.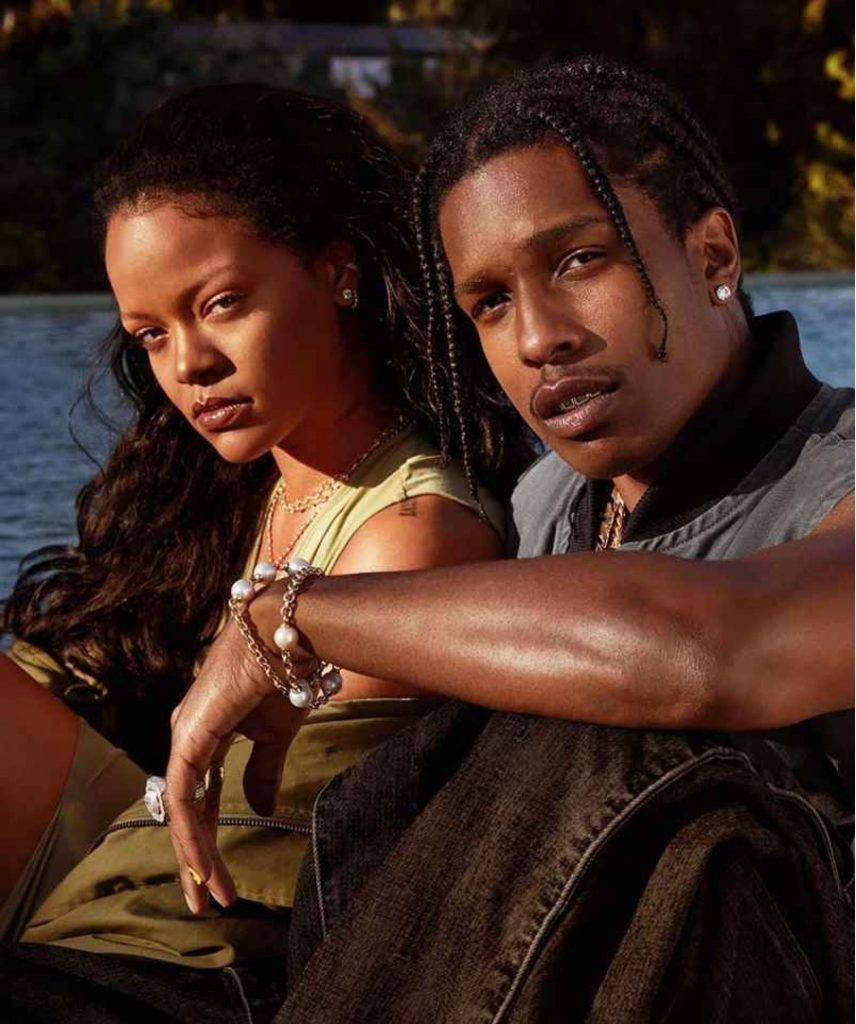 The couple welcomed their first-born baby in 2022, and they seem madly in love with each other. A$AP Rocky might have paved a successful career for himself, but we still think the Fenty Beauty founder is still way out of his league.
6. Snoop Dogg and Shante Broadus
Snoop Dogg has been in the game for decades, and yet he's somehow managed to stay in the spotlight. We get that he's considered a hip-hop legend, but is he worthy of the beauty beside him? Shante Broadus is a drop-dead gorgeous woman, so we wonder how she could have ended up falling for him!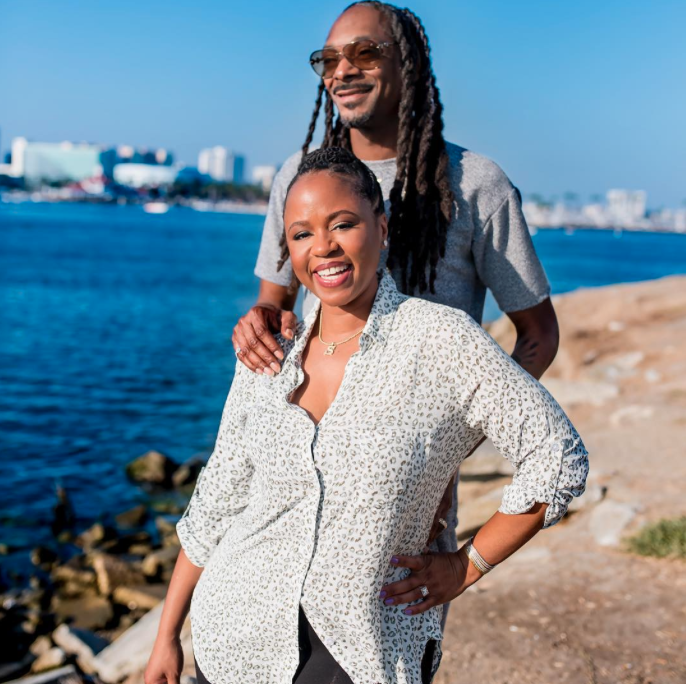 The couple's love story dates to their high school days, and after tying the knot in 1997, they've been tied to the hip ever since. She might be too good for him in our eyes, but he's clearly been good to her. 25+ years of marriage serve as undeniable proof of that.
7. Will Smith and Jada Pinkett
Will and Jada are probably the most misunderstood Hollywood couple. The duo met on the set of the popular sitcom Fresh Prince of Bel-Air in 1994. Will was already married at the time, but when his marriage came to a halt, he called Jada up, and the television stars have not looked back since.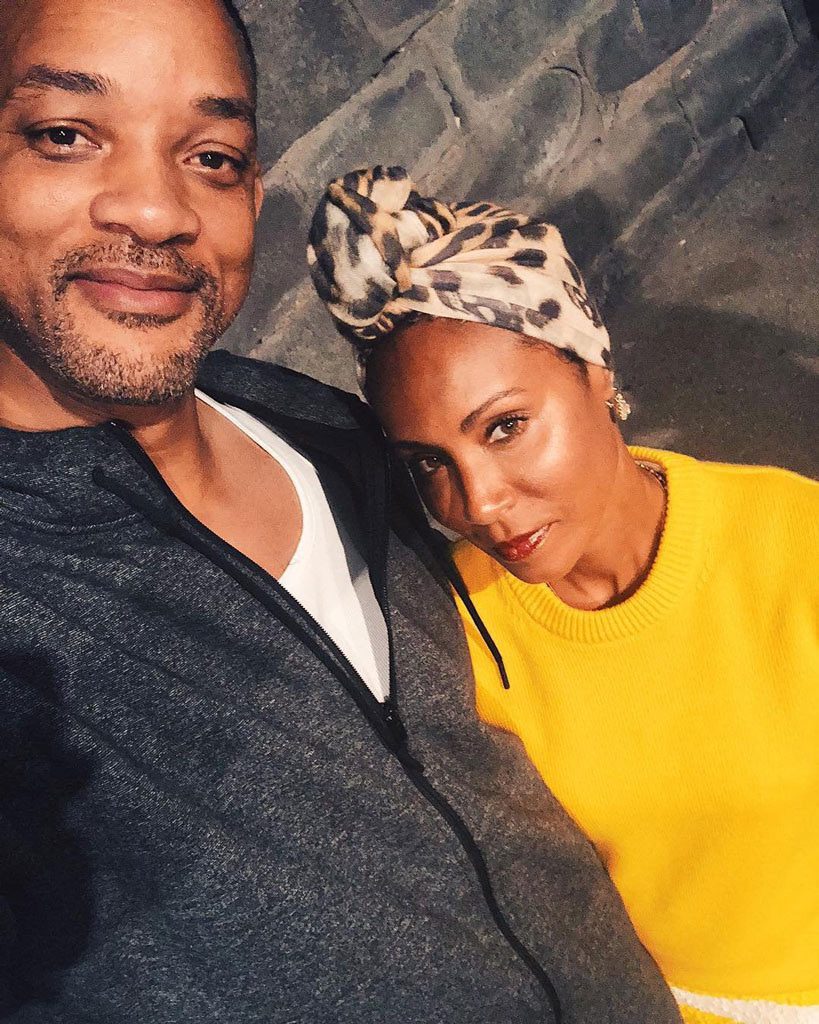 Despite raising a beautiful and famous family in showbiz alongside their children, Willow and Jaden, the couple seems prone to controversy. Aside from the infamous Oscar slap, rumors of infidelity have made it just as difficult for the public to keep the couple's names out of their mouths.
8. Chance the Rapper and Kirsten Corley
Chance the Rapper clearly took a chance when he shot his shot with Kirsten Corley because, well, look at her! The former model-turned-entrepreneur obviously fell for it. Although she first met him at the age of 9, the pair only reconnected as adults in 2012, and they've been together since.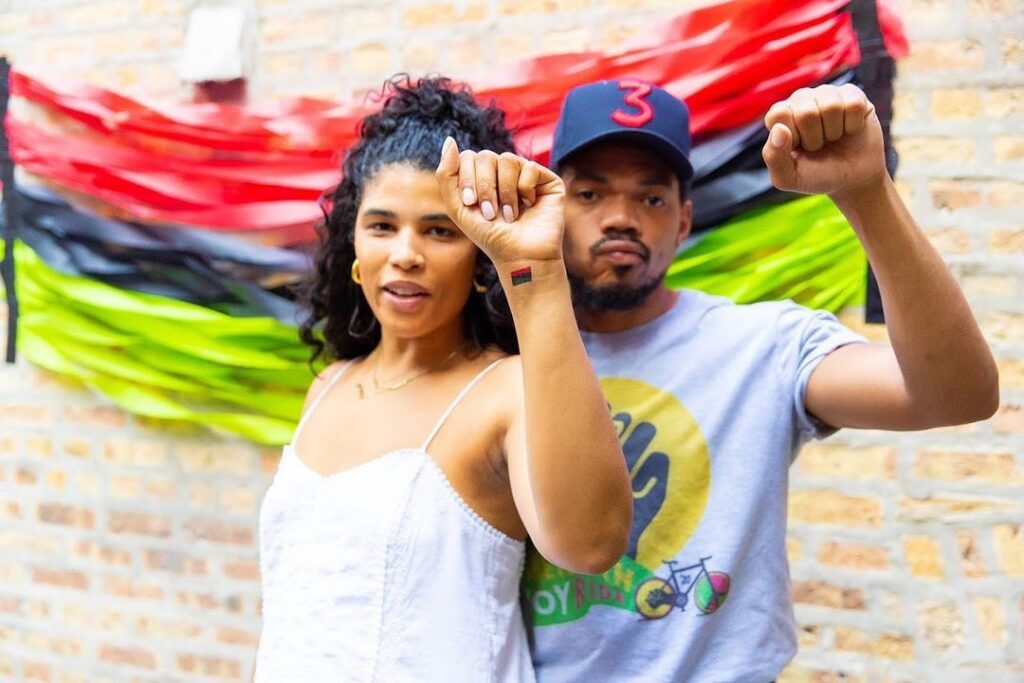 We get it, the man has charm and swag for days, but she's on another level. Will we ever know the secret weapon rappers use to captivate the hearts of these beautiful women? We think not. But either way, we're always up for a good love story!
9. Travis Scott and Kylie Jenner
Travis Scott is a talented rapper who's risen to fame over the last few years to become a household name in the hip-hop music scene. While we admire the Antidote rapper's determination, we can't help but wonder how he won the heart of cosmetics mogul Kylie Jenner.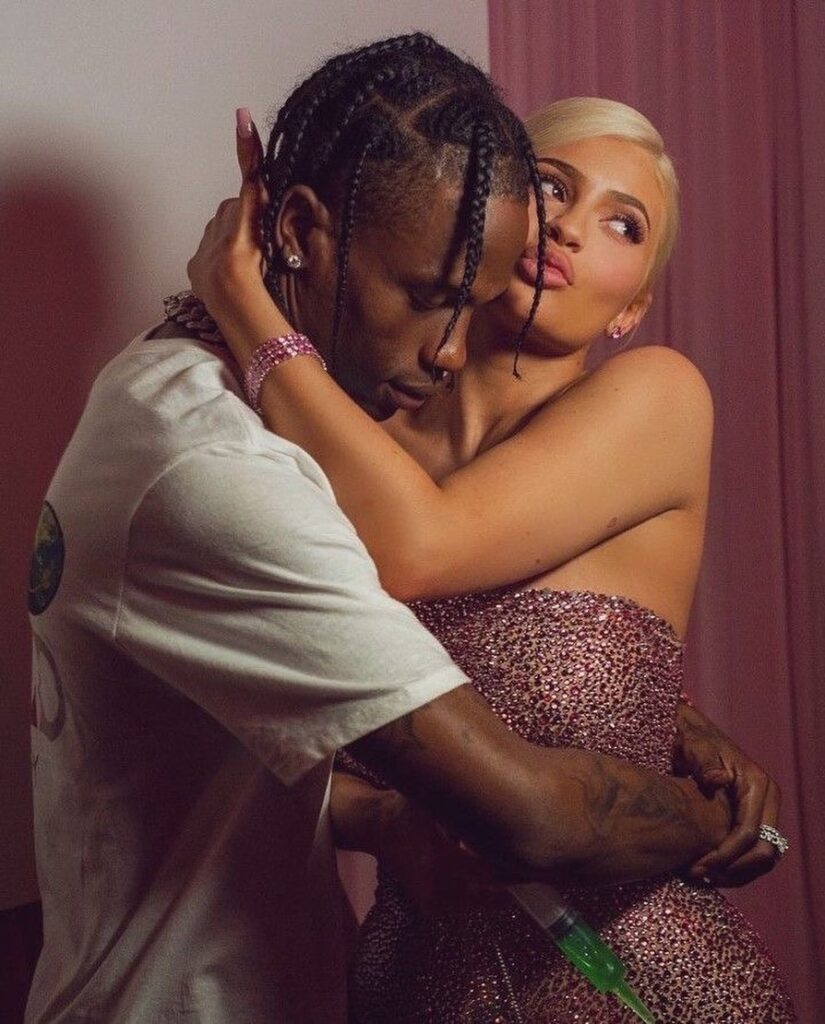 Kylie became a certified self-made billionaire at the tender age of 21, according to Forbes. So, she's quite a force and certainly way out of the rapper's league. He'd better treat her like the queen she is. After all, he is lucky to have her.
10. Jay-Z and Beyoncé
Jay-Z and Beyoncé have been Crazy in Love since the early 2000s. Although the duo might be the most powerful couple in the music business currently, Yoncé is without a doubt the biggest living entertainer and the sexiest. So, who gave Jay the Blue Print of B's heart?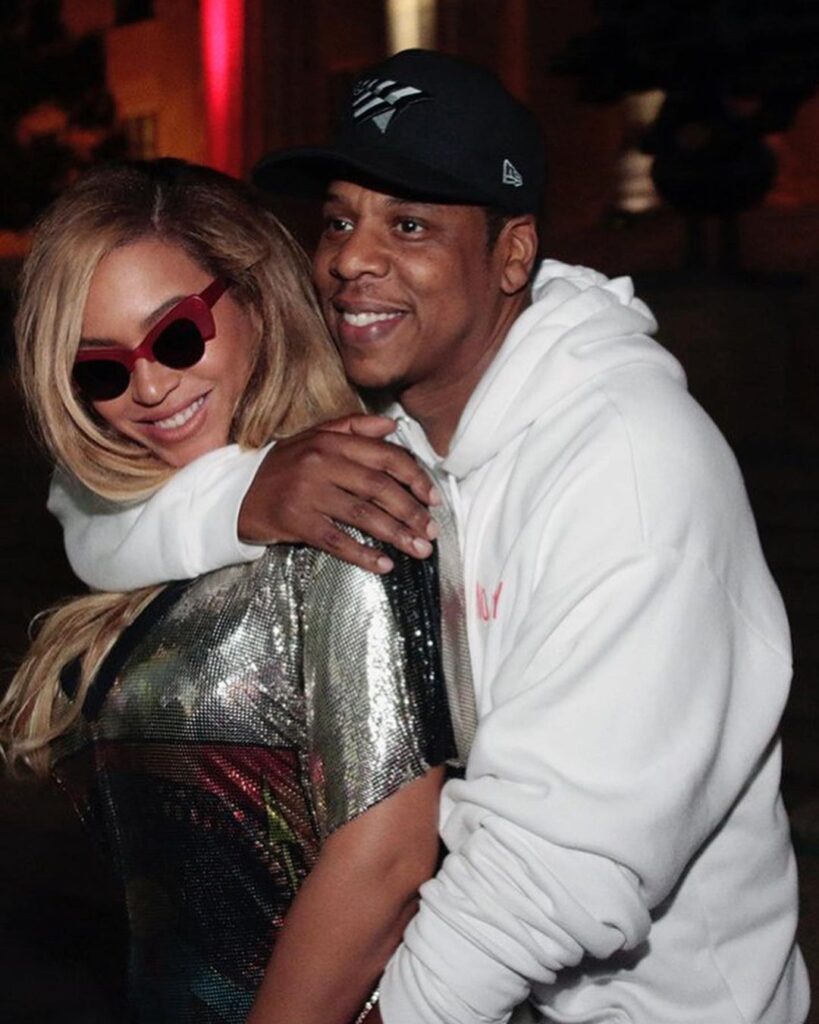 Mrs. Carter has carved a formidable entertainment career through her strong vocals, dance moves, and unmatched work ethic, proving to be the ultimate "Queen B!" Look, we know how rich the billionaire rapper is, but can he honestly say he's worthy of her vocal highness? We don't think so because, honestly, no one is!
11. Notorious BIG and Faith Evans
Notorious BIG and Faith Evans were one of the earliest hip-hop power couples. They met in 1994 on the set of the Bad Boy photoshoot and tied the knot within eight days of meeting. Crazy, right? Perhaps it was love at first sight.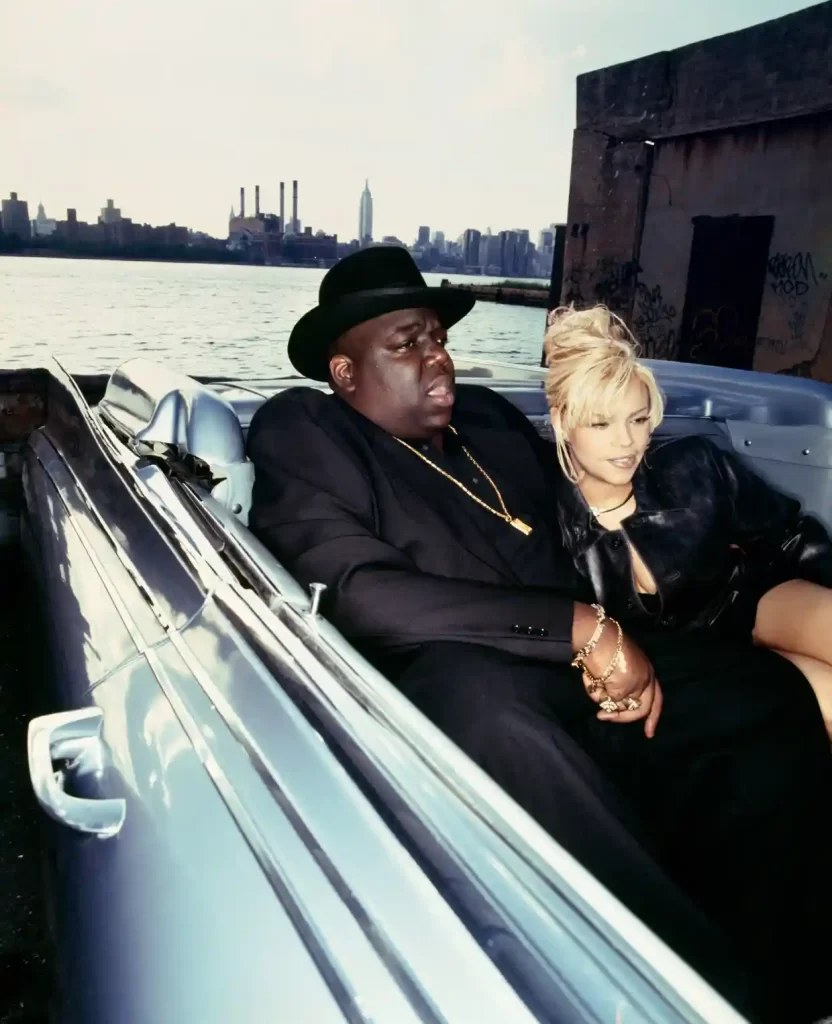 Legend has it, she gave him a ride home, and that's when the love began to brew – then the impromptu wedding. Unfortunately, their marriage was on and off due to infidelity on Biggie's part. Although they'd been separated for a while at the time of the rapper's death, the couple never divorced.
12. Papoose and Remy Ma
Most of our friends should take notes from DJ Slay Kay, the "mutual friend" who introduced Papoose and Remy Ma during a studio session. He was clearly doing the Lord's work because the two rappers have been inseparable ever since!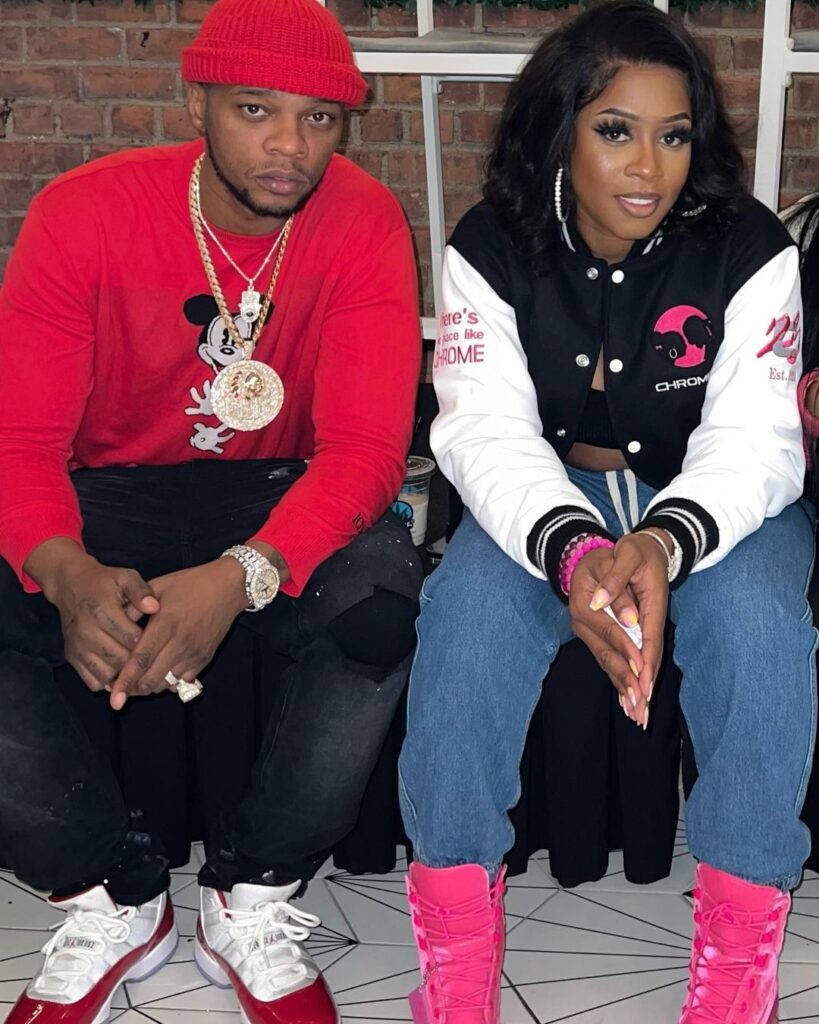 It may have been love at first sight for Papoose, but Remy took her time to read the man. We totally understand. In fact, we wouldn't have it any other way. They've conquered multiple obstacles over the years, including jail time, but we think that just made them grow stronger.
13. L.A Reid and Erica Holton
L.A Reid might be responsible for many successful music careers in showbiz, but he's still nowhere near his wife Erica Hilton's league. The music executive has been married to his beautiful wife for nearly 23 years, proving that, sometimes second time's the charm!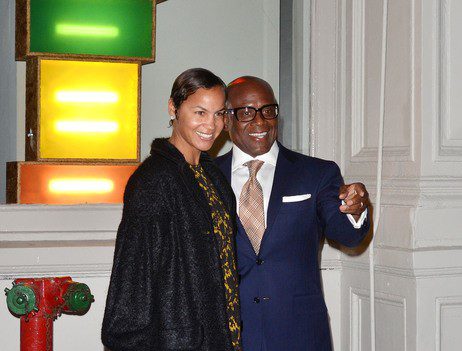 Erica is not just a pretty face or a trophy wife. She's a self-made entrepreneur, a best-selling author of two books, and a healthy living expert. We're not disregarding L.A's impressive success in the music business, but when it comes to the dating world, we can safely conclude that he's the lucky one.
14. Offset and Cardi B
We have had front-row seats to Offset and Cardi B's relationship over the years and have gotten to witness the amazing highs and extreme lows. The two rappers met back in 2016 and then collaborated on the song "Lick" almost a year later.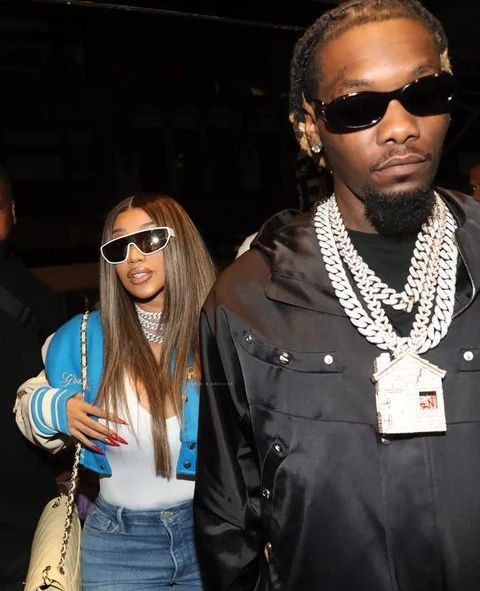 The Migos member kept his relationship with the Bodak Yellow star for a while before secretly tying the knot in 2017. Although they're no strangers to divorce court, the rap duo seems determined to make their marriage work. Well, we're happy to see it!
15. AKA and Nadia Nakai
If consistency is anything to go by, the late South African rapper AKA whose real name is Kiernan Forbes, had a steady track record for dating women above his range. The man clearly had a type, and Nadia Nakai was the perfect fit.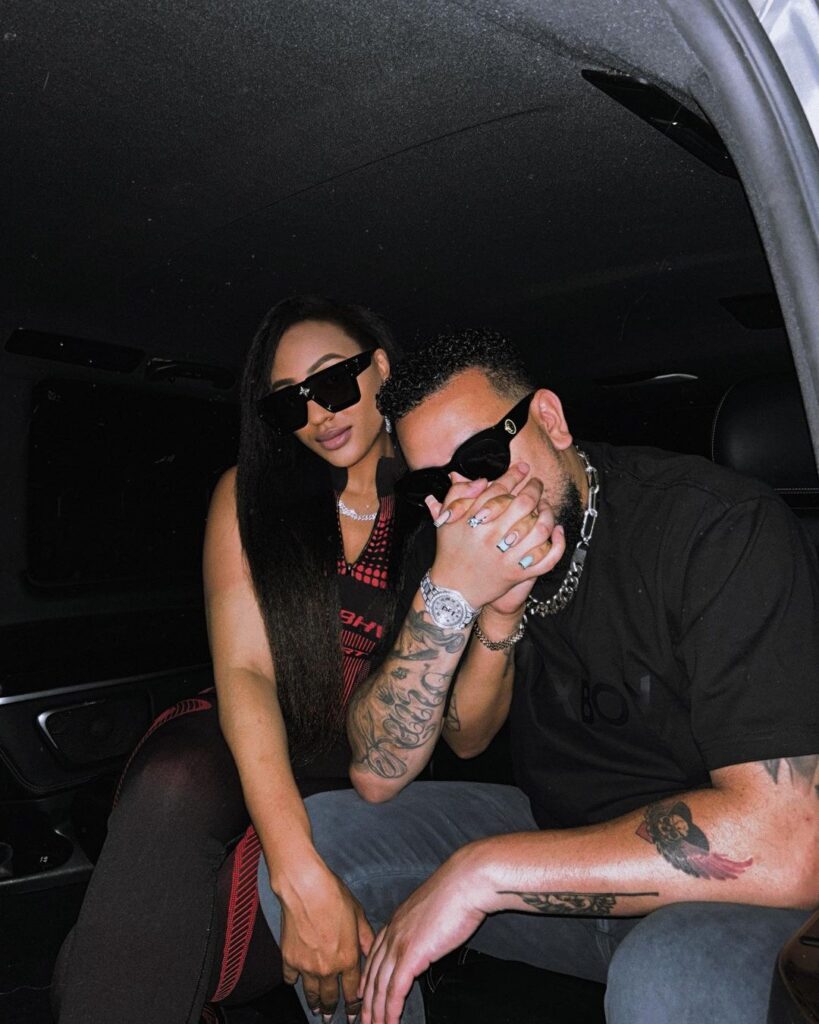 We were not surprised to see the Zimbabwean-born female rapper in AKA's arms, but we couldn't help but wonder if the two rappers could make it work. Luckily, the couple seemed determined to make a success of their relationship, proving us wrong.
16. Common and Tiffany Haddish
We all want a partner who will make us laugh and turn those dark days bright. Well, rapper Common had secured an infinite supply of daily giggles when he got together with comedian-actress Tiffany Haddish because, boy, is she hilarious!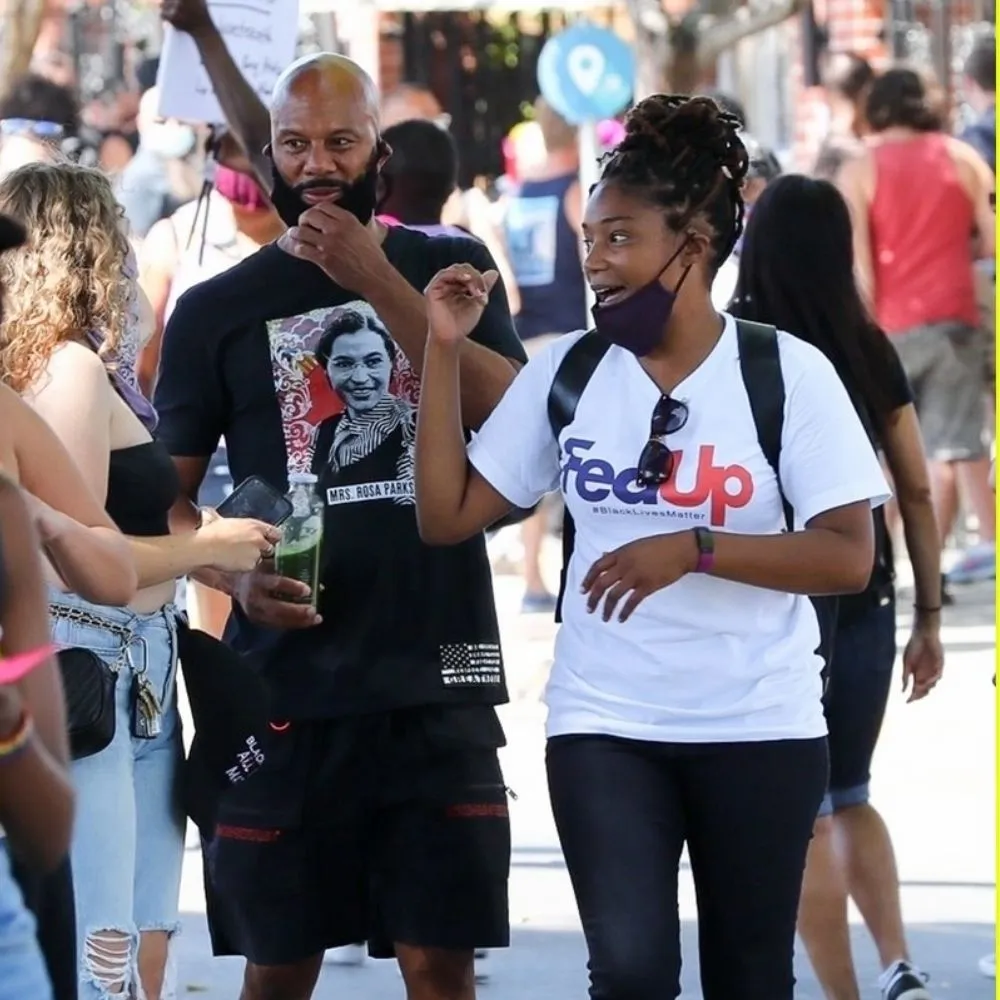 The Glory rapper and Girls Trip star got close on the set of The Kitchen, where they played love interests. Thanks to lockdown, the duo quarantined together and got to bond some more, later confirming their relationship. Sadly, things didn't work as the pair couldn't seem to sync their schedules.
17. Professor Green and Karima McAdams
Professor Green and Karima McAdams met in the summer of 2019 and have not looked back since. She's a famous, gorgeous actress who could have been with anyone in Hollywood, but somehow the rapper's charm reached the chambers of her heart.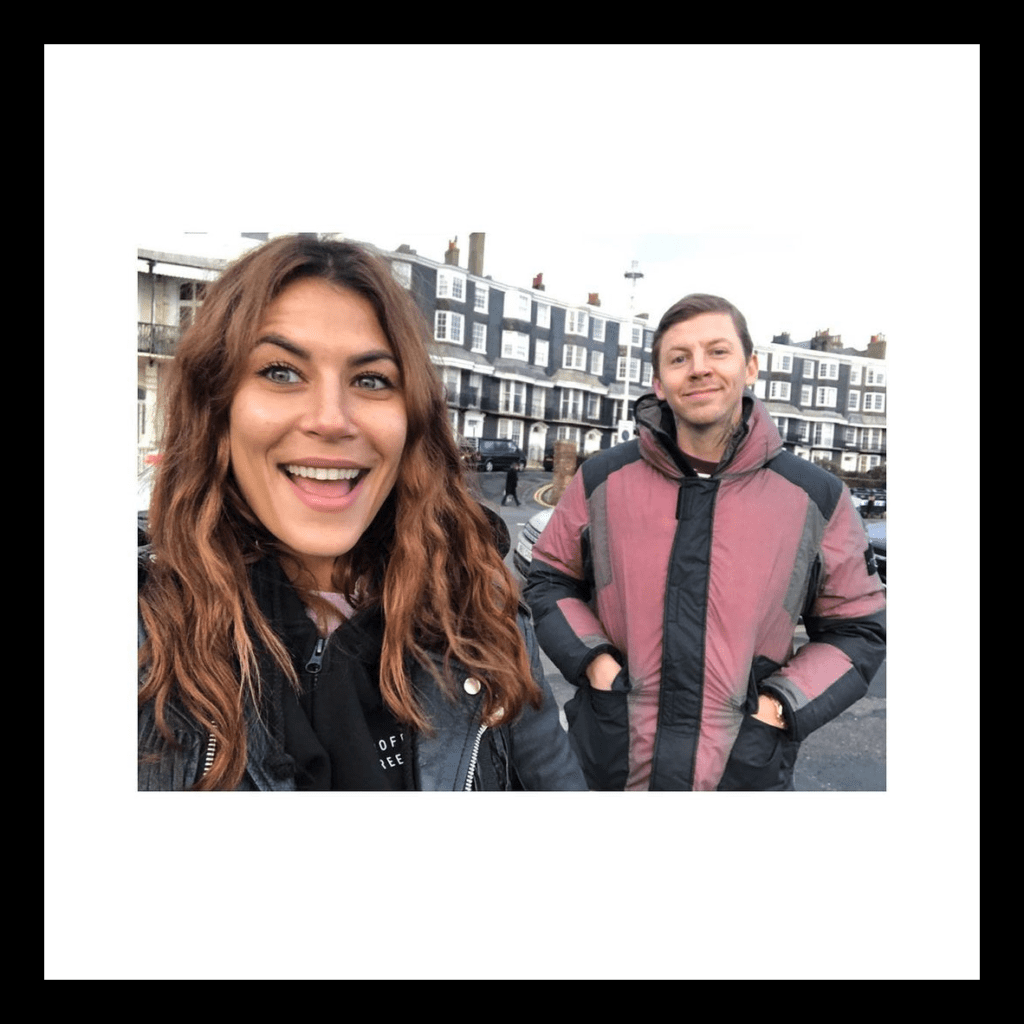 The rapper works hard to keep his personal life private, with few glimpses occasionally, so we're not sure if the couple has made things official yet. However, we do know they got engaged in 2021, seven months after the birth of their son.
18. Dre and Nicole Young
Dre is a legend in the rap music industry; we know that already! We could go on and on about how iconic he is, but that's not what our article is about. We're simply concerned with how he managed to score the heart of his beautiful ex-wife Nicole Young who's clearly out of his league.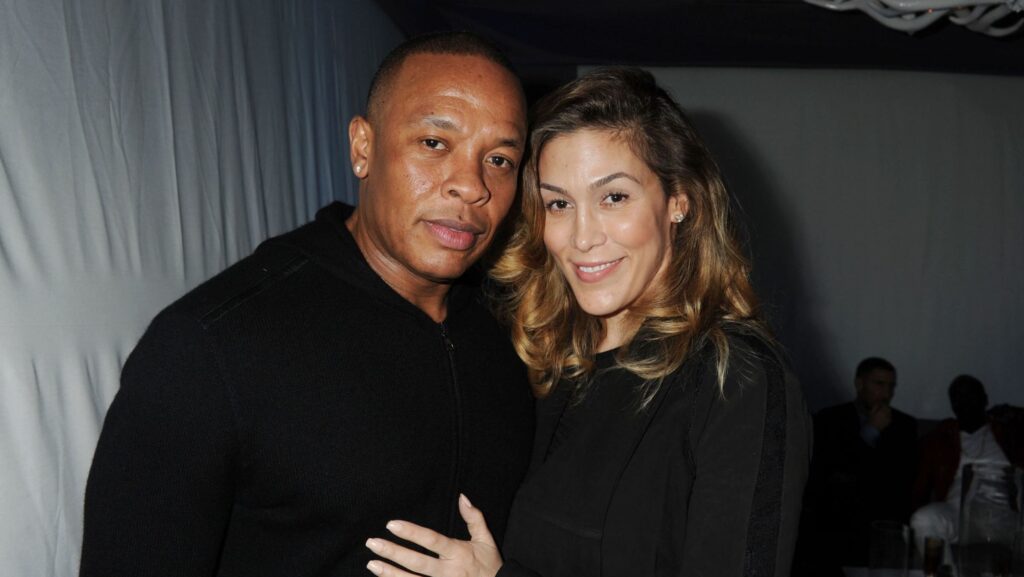 Their love story gives meaning to the phrase "time is of the essence" since they got hitched after four months of dating, and their marriage went on to last for nearly 25 years. Unfortunately, the two have since gone their separate ways and finalized their divorce in 2021.
19. Michelle White and Childish Gambino
We're not being shady, but his name says it all – Childish! Okay, maybe we are being a bit shady, but can you truly blame us for asking why the beautiful Michelle White would want to leave to cleave onto Childish Gambino? We just think the musician got a little lucky.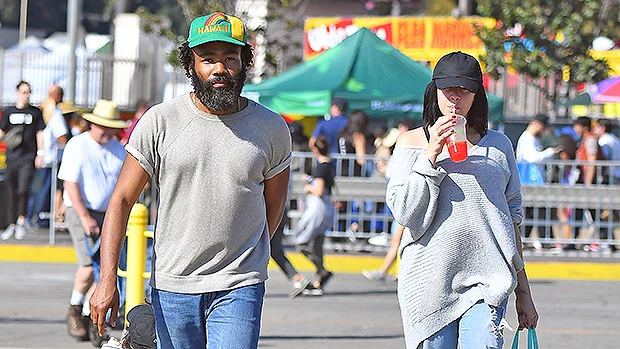 The couple has led quite a private life and seldom ever makes details of their lives public. It's also not quite clear if the duo is married. What we know for sure is that she is way too good for Gambino!
20. Future and Dess Dior
From Ciara to Lori Harvey and then Dess Dior, Future definitely has a type – the bold and the beautiful. The Mask Off rapper started dating fellow rapper Dess shortly after splitting from Lori, and since then, they've been spotted in matching outfits on numerous occasions!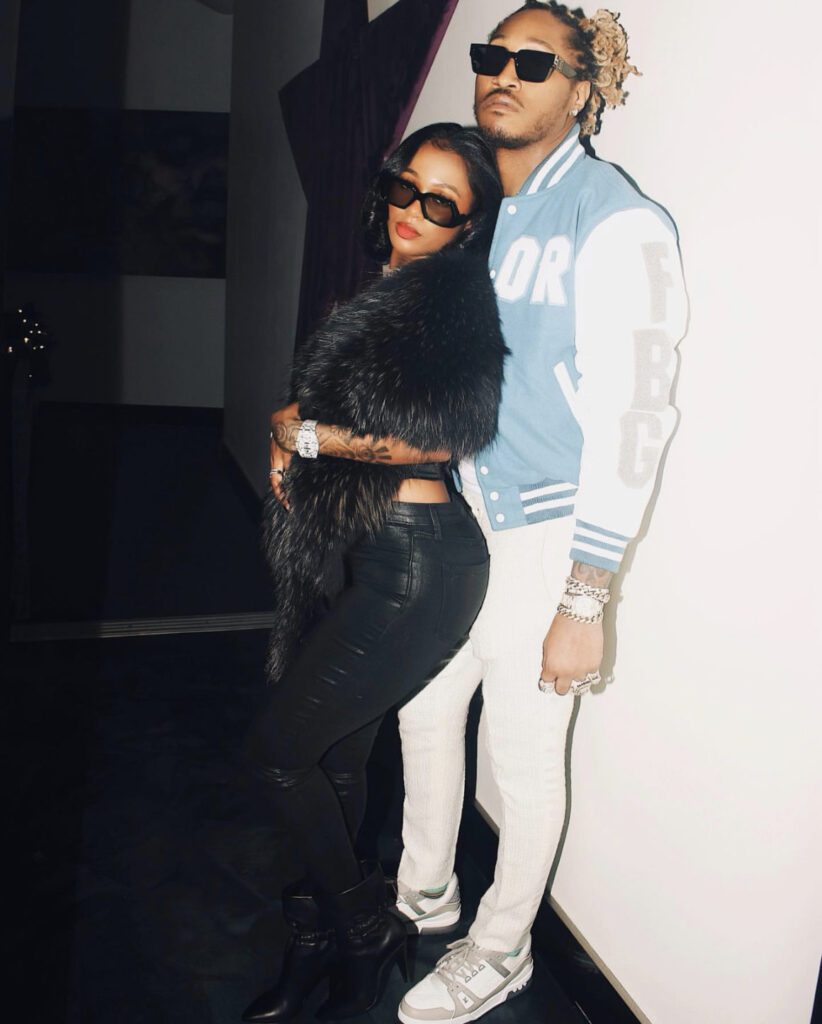 When they were together, the rapper couple did not hold back from making bold declarations of love for one another on social media. So, we're sad their relationship didn't work out because most of us were hoping for a glam wedding from the duo.
21. Lil Durk and India Royale
Lil Durk and India Royale's relationship has been a dramatic rollercoaster ride filled with extreme highs and lows. Thanks to social media, fans of the couple have always had first-hand access to the spectacle and drama right at their fingertips.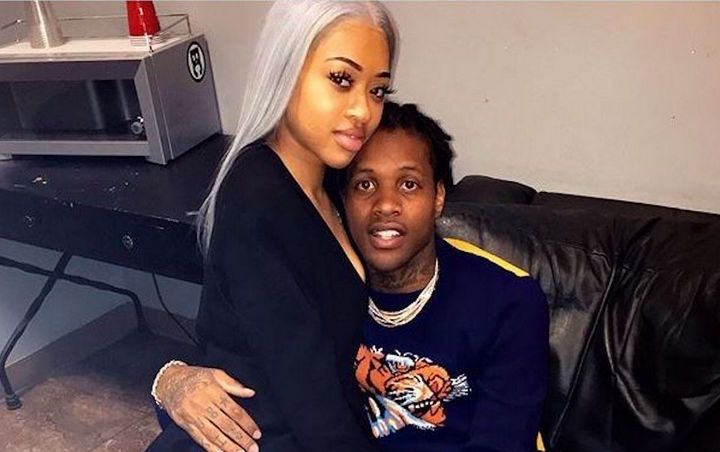 After dating for four years, the rapper proposed to his gorgeous girlfriend in 2021 during a performance with hundreds of fans cheering. Sadly, they split a year later. Though we're not sure why the lovers parted ways, we're almost certain she's the one that got away.
22. Pusha T and Virginia Williams
He saw her from across the room and instantly knew she'd become his wife. Pusha T met his wife, Virginia Williams, at the Hell Hath No Fury album launch and instantly fell for her. Well, as the saying goes, "the rest is history."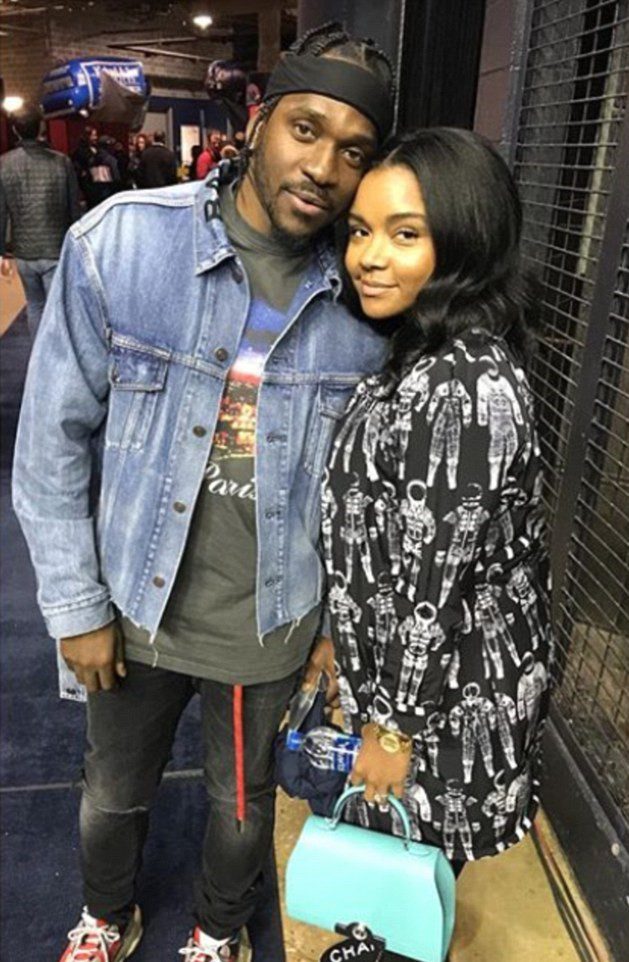 The couple got hitched in 2018, exactly two years after their engagement, on a date that was carefully chosen, 7.21. Well, the number has proven to work like a charm because the rapper and his longtime partner are still riding this life journey together.
23. Ice Cube and Kimberly Woodruff
Here's another romantic story, straight from a Shakespeare novel! He first laid eyes on her as she was coming down the escalator at a shopping mall and instantly knew she was the one. Unfortunately, she wasn't available at the time…until their reunion six months later!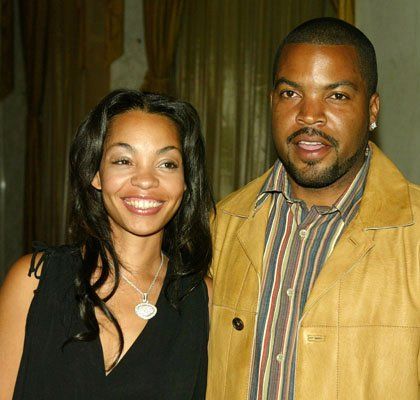 Ice Cube and his wife Kimberly Woodruff have been doing life together officially since 1992. Five children later, the lovebirds remain madly in love and tied to the hip. We love a modern-day, real-life fairytale, so thanks to Ice Cube and Kimberly for giving us one!
24. DJ Khaled and Nicole Tuck
We love this happy-go-lucky rapper, but we'd be doing you a disservice if we failed to point out just how gorgeous his wife is. Congratulations to DJ Khaled for making Nicole Tuck the one, but is she not a bit out of the rapper's league?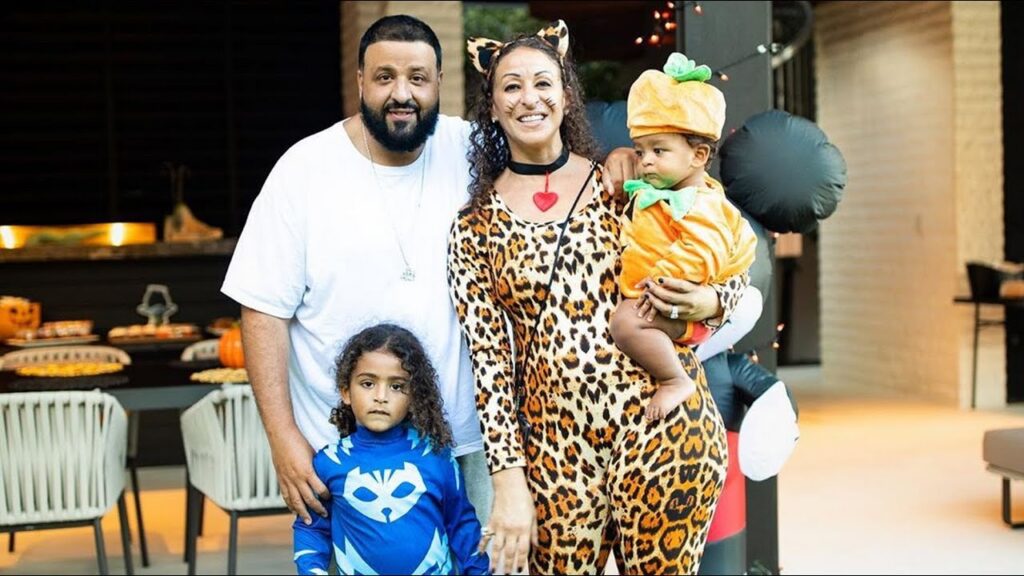 Not only is Nicole a successful entrepreneur, but she also manages her husband's career, which proves that she's not just a pretty face – even more reason to wonder how she ended up with the famous rapper. Clearly, he doesn't need another one, so best wishes from us!
25. Gucci Mane and Keyshia Ka'oir
Isn't she a goddess? Hold up, gents, this lady is already spoken for – by Gucci Mane. The rapper and his gorgeous wife Keyshia Ka'oir met on the set of a music video shoot back in 2010. The story goes that she was reluctant at first but later fell for the rapper's charm.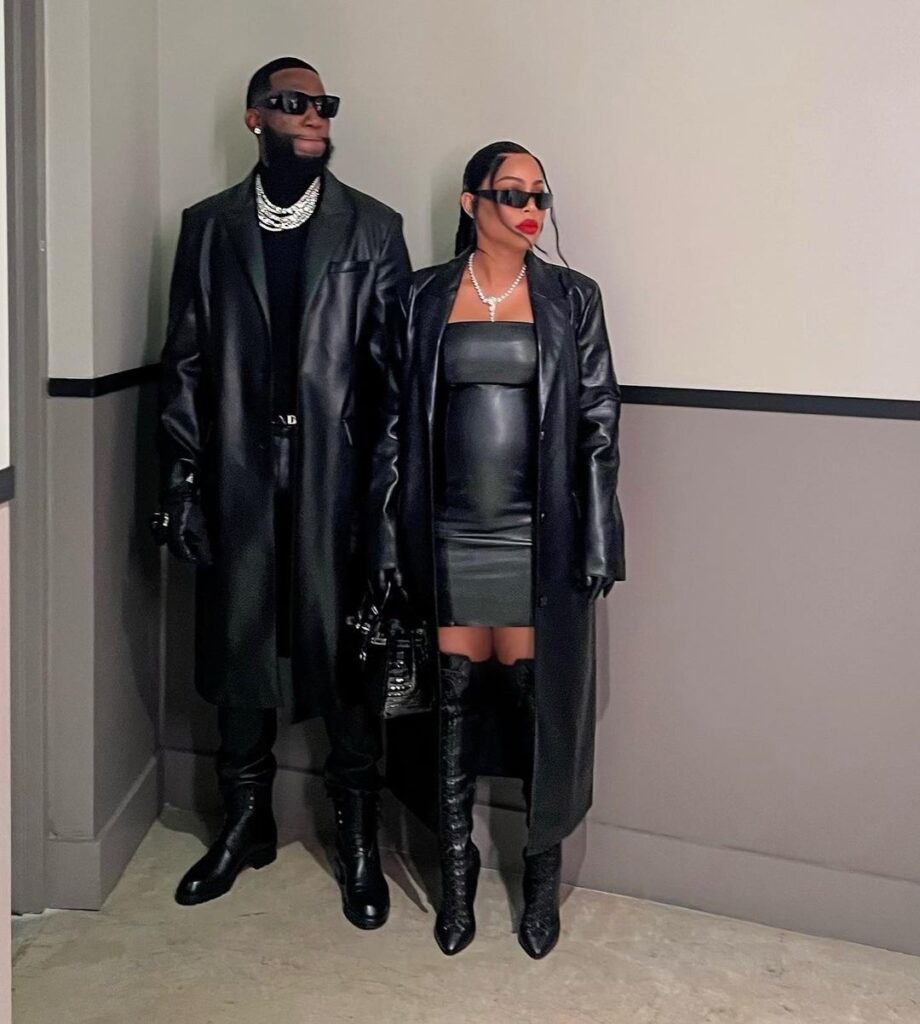 They have been through a lot together, from drug abuse to jail time on Gucci Mane's part, but Keyshia stood by her man. Talk about a ride-or-die kind of love! Clearly, when the couple said their "I do's" in 2017, they meant every word.
26. 50 Cent and Jamira Haines
We don't want to assume the cents brought the couple together, but they've definitely helped because otherwise, why else would the gorgeous Jamira Haines end up falling for the In Da Club rapper? She's no shorty, and even on her birthday, we doubt he'd meet her level.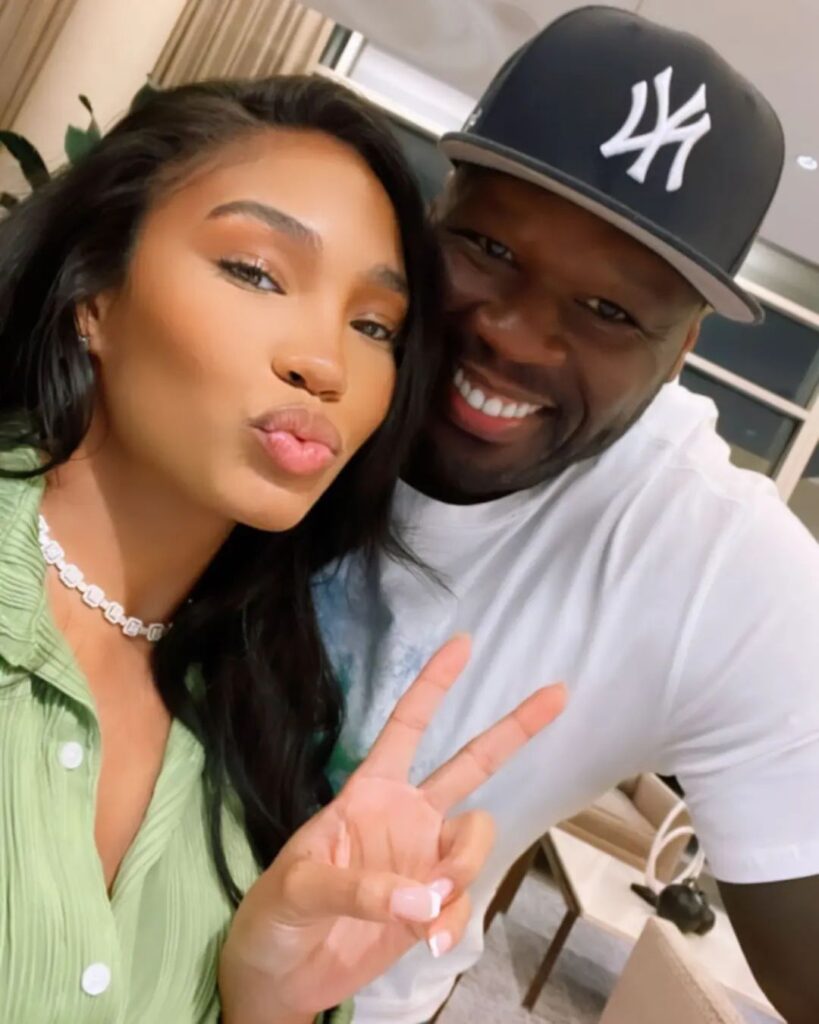 Although they've been together since 2019, we haven't heard any news of the couple's plans to tie the knot anytime soon. With the 20-year age gap working against him, 50 Cents should maybe consider putting a ring on it, don't you think?
27. Lil Scrappy and Bambi Benson
Most of us came to know of Lil Scrappy and Bambi Benson on season 3 of the hit reality TV show Love and Hip Hop Atlanta. The duo was so candid about their love for each other on camera that most people were swooning!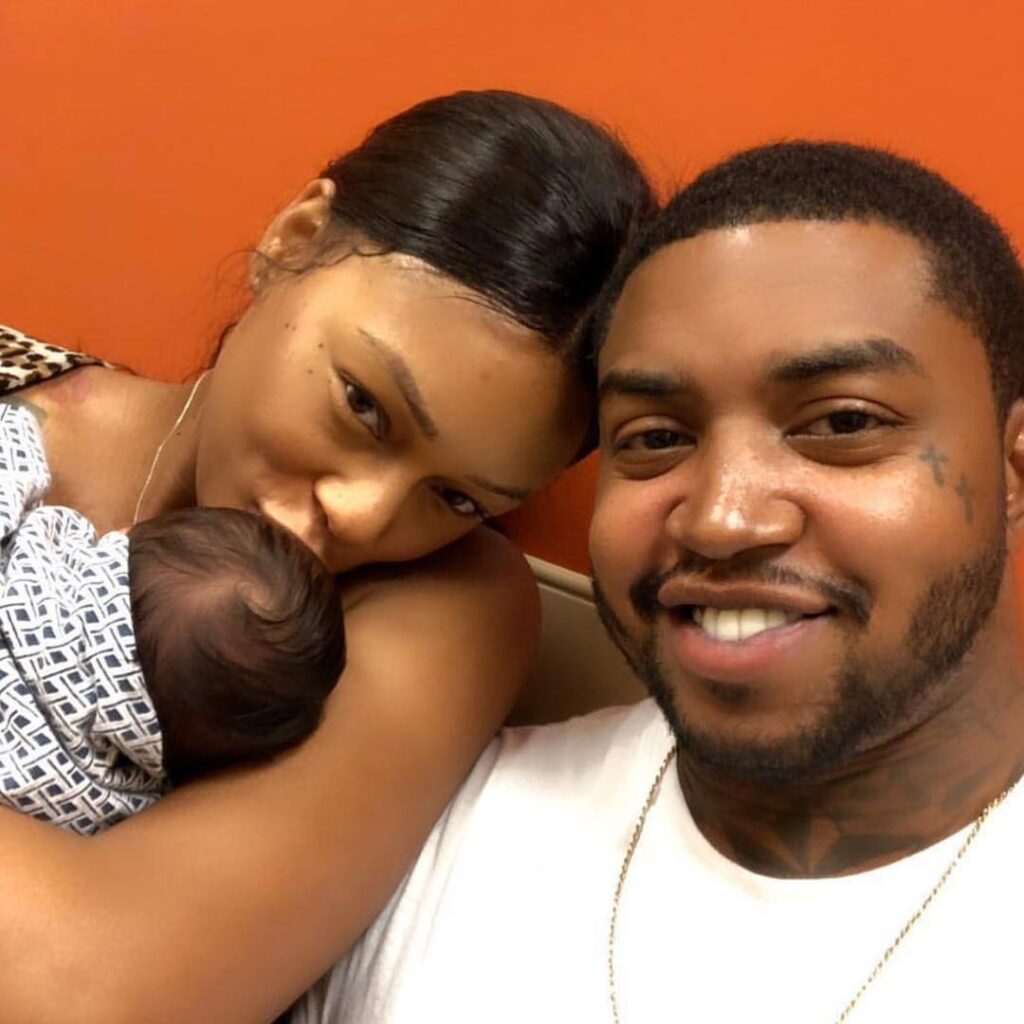 The rapper and his wife got hitched in 2017 and have made a beautiful family with their three children. Although she may be out of his league, we have no doubt that the rap lovers make a perfect combo, proving that love does exist in hip-hop.
28. Paul Wall and Crystal Wall
The Don't Spill It rapper has managed to keep his private life off the limelight and away from the paparazzi despite his fame. We don't know much about his wife, Crystal Wall, but one thing that's certain is that she's absolutely beautiful!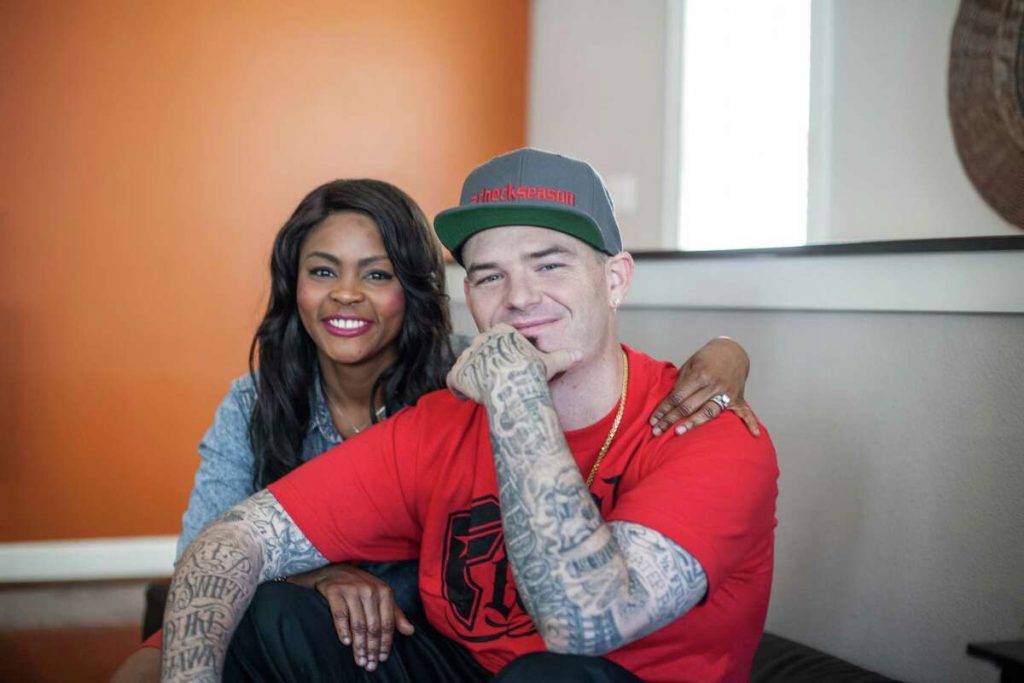 Crystal, a dance fitness trainer and owner of Mixfitz Studio, has been married to Paul Wall since 2005 – and that's all we know about her. Kudos to the rapper for keeping his family life private, especially in the era of social media, where nothing remains sacred.
29. E40 and Tracy
Established in 1986, high school sweethearts E40 and his wife Tracy are still going strong with over three decades on the mileage. The couple tied the knot in 1991, and since then, the two keep proving that true love is not only found in romcoms.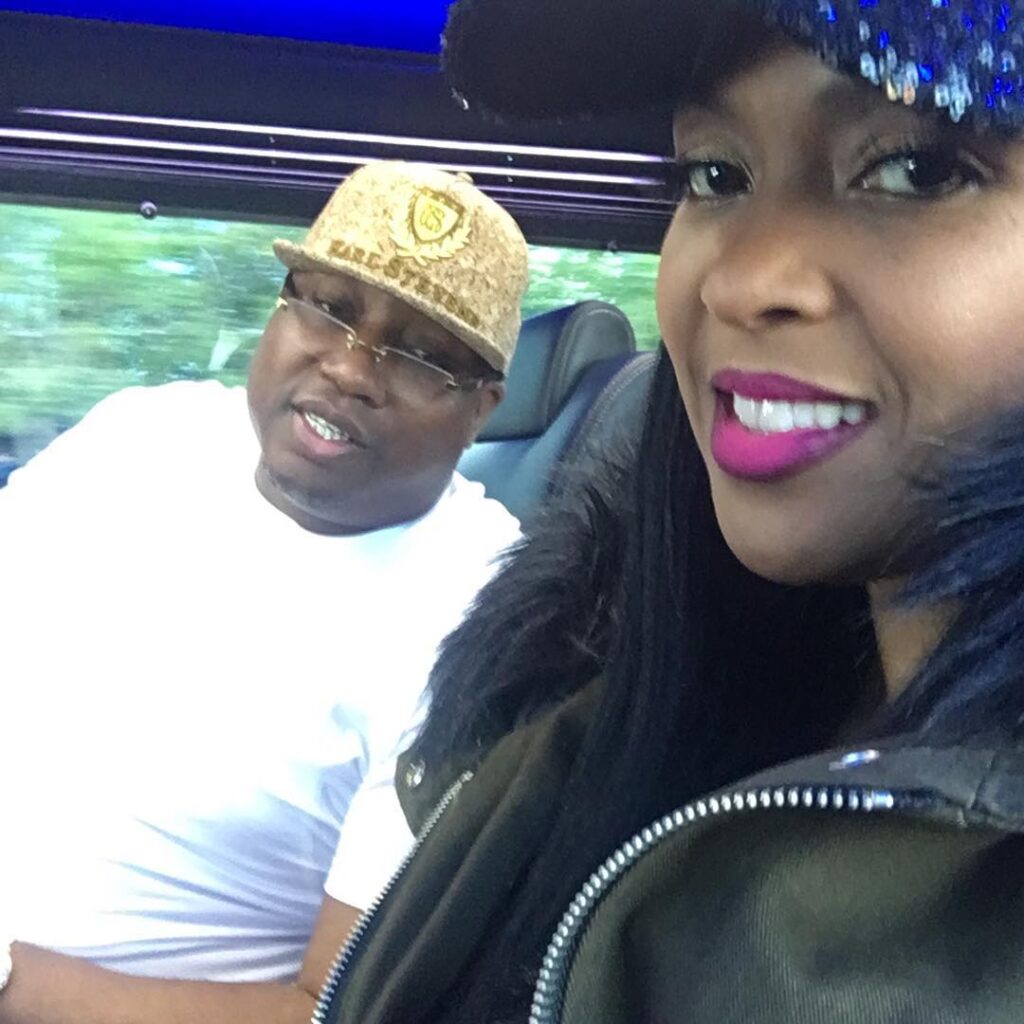 The Choices rapper and his stunning wife have two sons together. If they've been married for that long, we can't help but wonder about Tracy's actual age because the timeless beauty does not look a day over 16! Well, we guess we'll just have to live with it.
30. G Herbo and Taina Williams
If we were compiling a list of long celeb engagements, G Herbo and his long-term fiancée Taina Williams would definitely be somewhere close to the top of it. The hip-hop sweethearts began dating in 2019 and have been going strong ever since.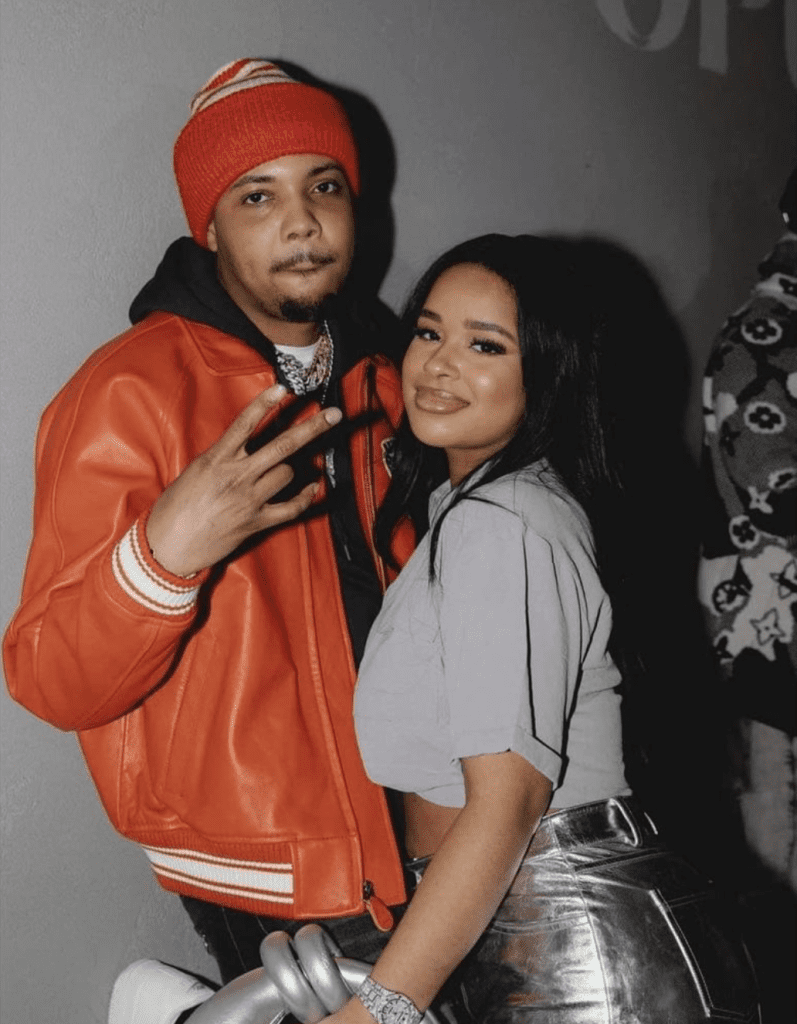 Although Taina only sparked media interest when she began dating the rapper, she's not just a shiny accessory. The American beauty has managed to build a lucrative career as a social media influencer, collaborating with popular health and beauty brands. The showbiz lovers share an adorable son together.
31. Ice T and Coco
The legendary Ice T and his gorgeous wife Coco met through a mutual friend on the set of a music video shoot back in 2001. We can assume it was love at first sight because the couple got hitched in Vegas a few months into their relationship.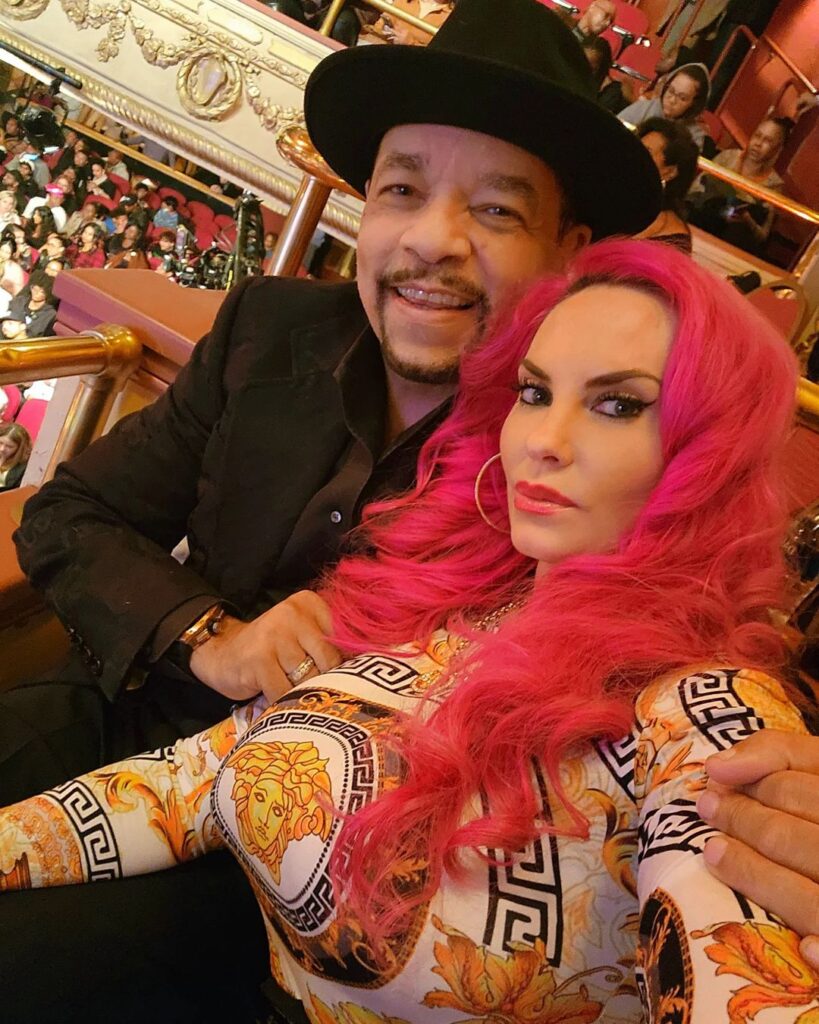 The world got a glimpse into the couple's lives thanks to their reality show Ice Loves Coco on E!, which premiered in 2011. The rapper-turned-actor has never been shy to profess his undying love for his model wife, and we are here for it!
32. Mustard and Chanel Dijon
Like a mustard seed, the love between these two blossomed beyond teenage years. See what we did there? The Pure Water DJ and his wife, Chanel Dijon, met at the tender age of 19 and dated for a long while before tying the knot in 2020.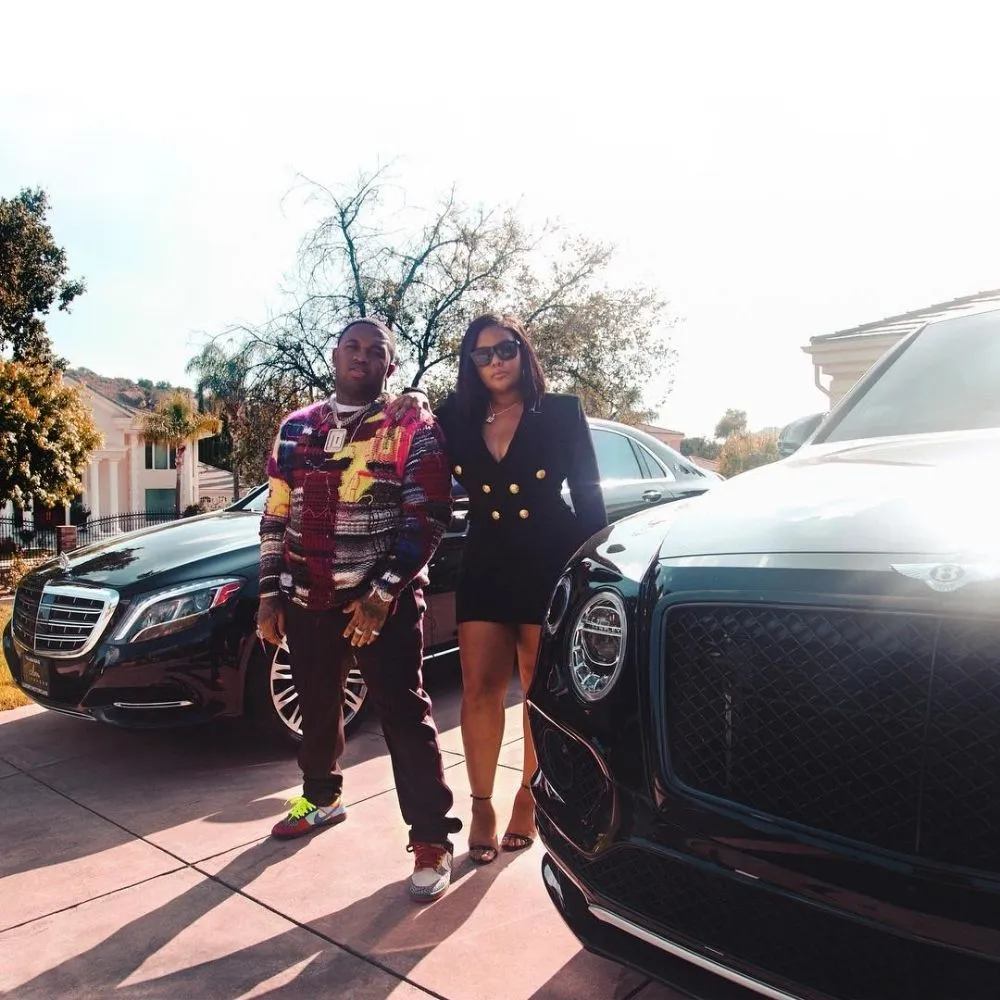 Although they've since filed for divorce, we still can't get over how much she's out of his league. Chanel, a social media influence and entrepreneur, shares three children with the record producer. The former couple cited 'irreconcilable differences' as the reason for their divorce.
33. Wyclef Jean and Marie Claudinette
A combination of a rapper and fashion designer is no common occurrence in showbiz, but it's certainly worked out for Wyclef Jean and Marie Claudinette – his wife of 29 years! We could do with a masterclass from them on how to make it last.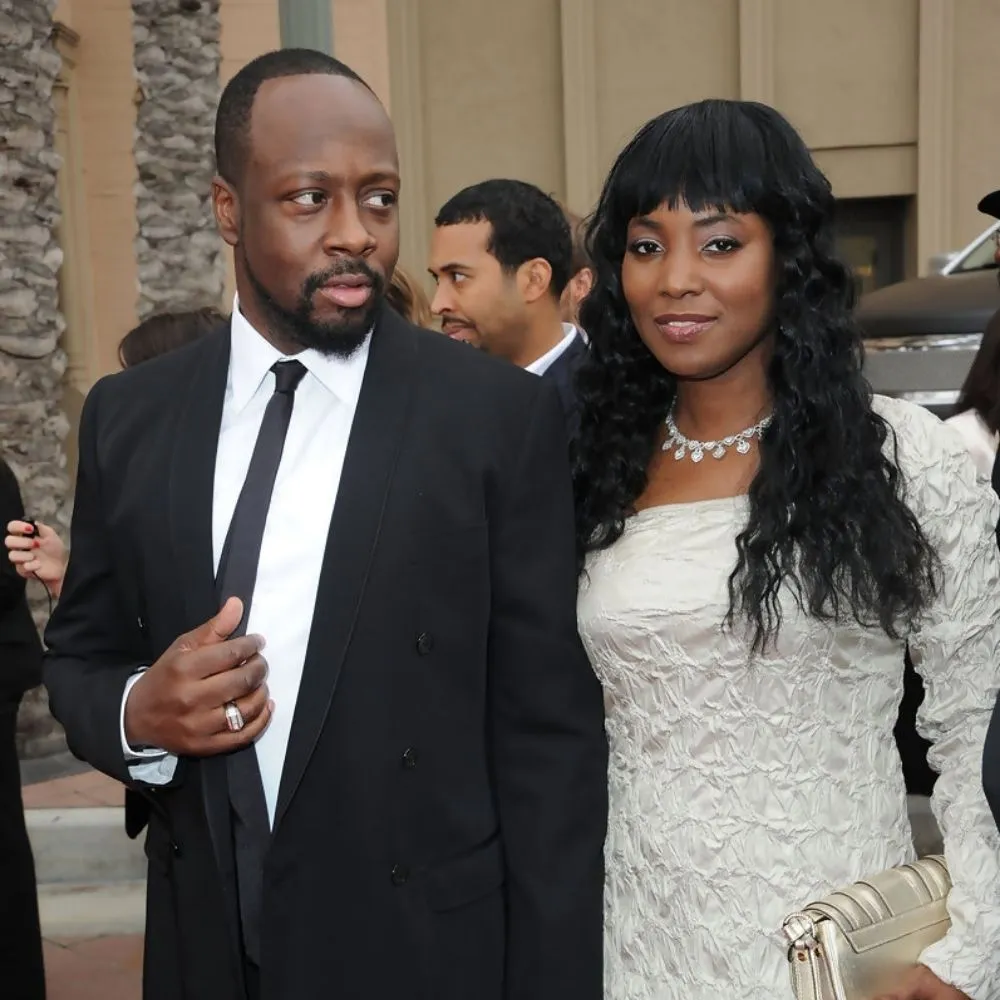 In case you thought she is just the wife of a famous musician, think again. As the founder and CEO of Fushá Designs, Marie is a self-made entrepreneur who's managed to build a successful brand – so put some respect on her name!
34. Quavo & Saweetie
Quavo wasn't shy to admit he slid into Saweetie's DMs with references to the lyrics of one of her songs Icy Grl. Not so long after, the duo hit it off, and he became her "glacier boy." Sometimes all you need is guts and a few lines, and that's it.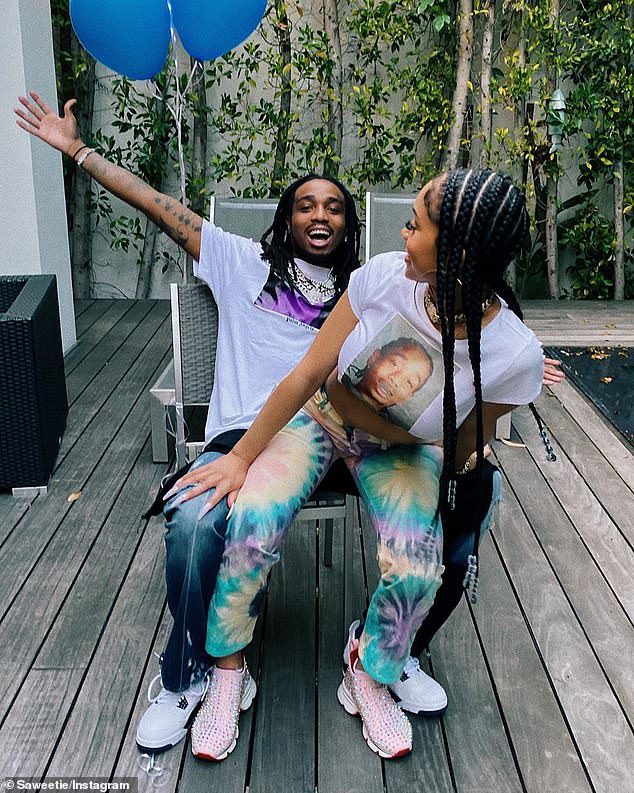 Although the relationship lasted for nearly three years, it wasn't all rosy. Saweetie hinted through a tweet that the Migos rapper had cheated on her – "…the love isn't real when intimacy is given to other women." Sadly, their love story had an ice-cold ending.
35. Kid Ink and Aziah Azante
It's rare to find high school sweethearts who make it beyond the classroom love letter exchange stage, but Kid Ink and his wife, Aziah Azante, have made a smooth transition to adulthood – and married life! He must thank his lucky stars for her because she's certainly gorgeous.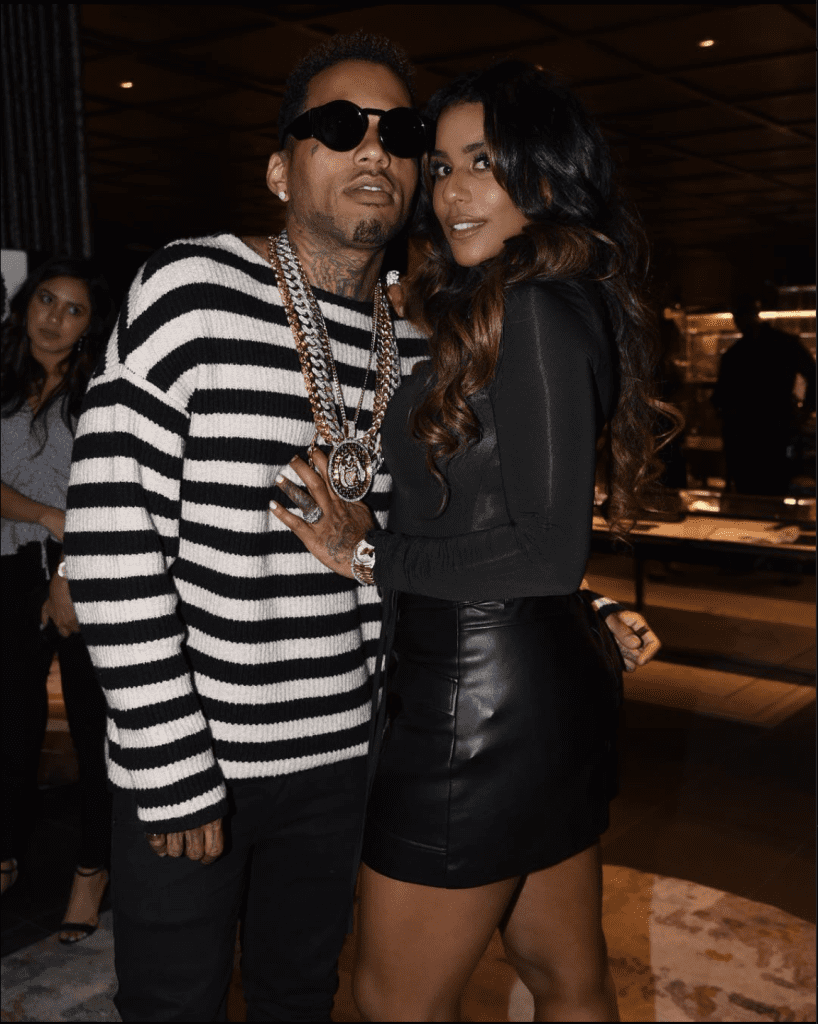 The young couple dated for almost 10 years before making their way to the altar in 2016, less than a year after the rapper popped the question. We wonder why it took him so long to do right by this lovely lady.
36. Big Boi and Sherlita Patton
Sherlita Patton is effortlessly gorgeous, and Big Boi is, well, just okay. So, we will never know how the rapper managed to secure the heart of this amazing woman. Perhaps the confident hip-hop energy he exudes had something to do with it.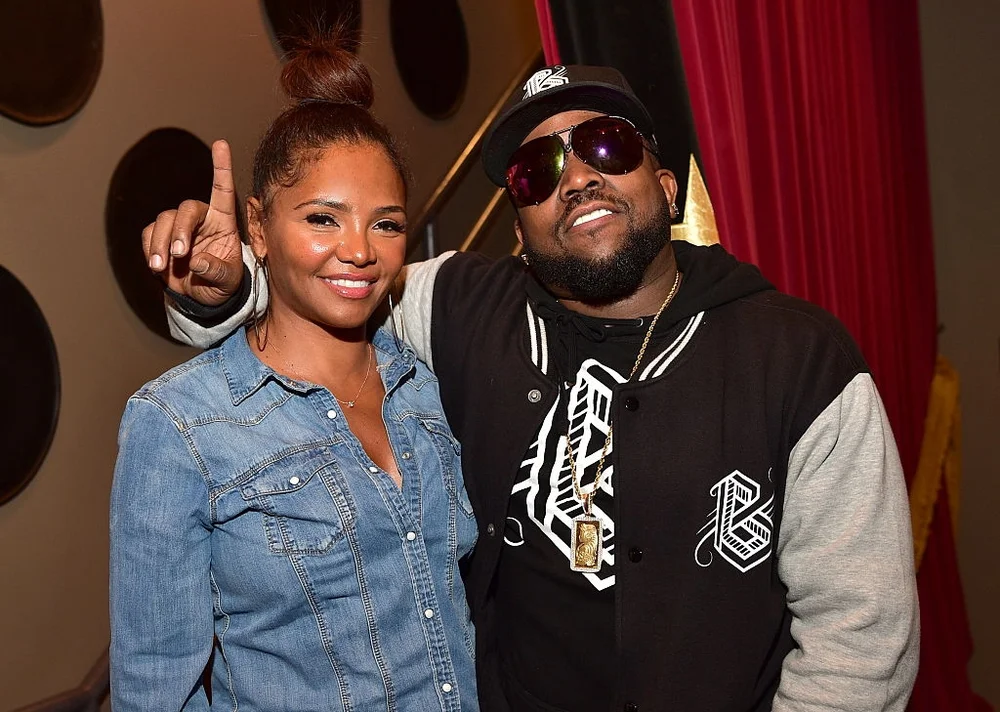 After tying the knot in 2002, the couple maintained a stable family unit with their children for 20 years – until their amicable divorce in 2022. It's always sad to see the end of a love story, especially a long one like this, but we hope they each find their bliss in their new chapters.
37. Macklemore and Tricia Davis
Macklemore has carved a successful rap career after making his debut in 2012, giving us the hit number Thrift Shop. We can't ignore the rapper's artistry, but that's not what the article is about – so allow us to tell you all about how his wife is just too hot to be his!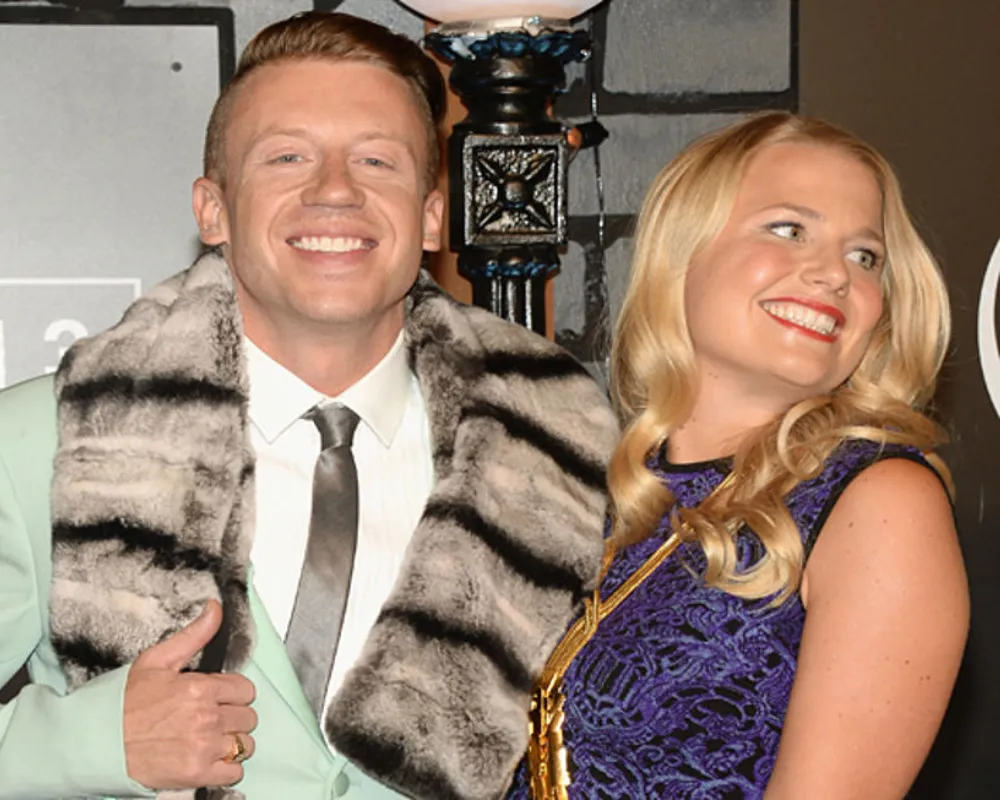 The rapper met Tricia Davis on the social networking site My Space in 2006, but the couple only got to say "I do" 9 years later. Tricia is no trophy wife – she's a music video producer and tour manager. We don't understand why she's with him, but we know he's the lucky one!
38. Nicki Minaj and Kenneth Petty
The roles are a bit swapped here since she's the rapper, and he's not in the spotlight. Nicki Minaj's talent speaks for itself. She not only has bars for days, but she's equally as hot. So, we've got to ask; is she not out of her husband's league?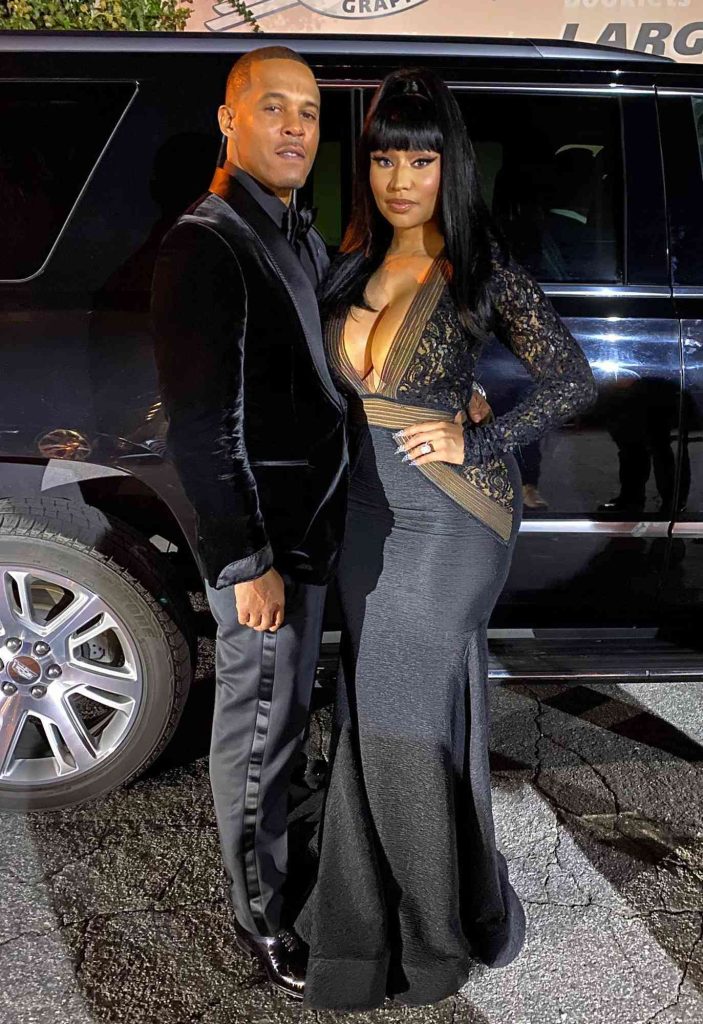 Kenneth Petty met the Super Bass superstar when she was only 16, and they fell madly in love with each other. The pair lost contact for some years but later rekindled their spark as adults, just in time to tie the knot in 2019.
39. Miguel and Nazanin Mandi
Where handsome couples are concerned, they surely take the cake! The American singer and his wife are both very attractive human beings, so the face card is guaranteed to never decline regardless of who's required to handle the beauty bill.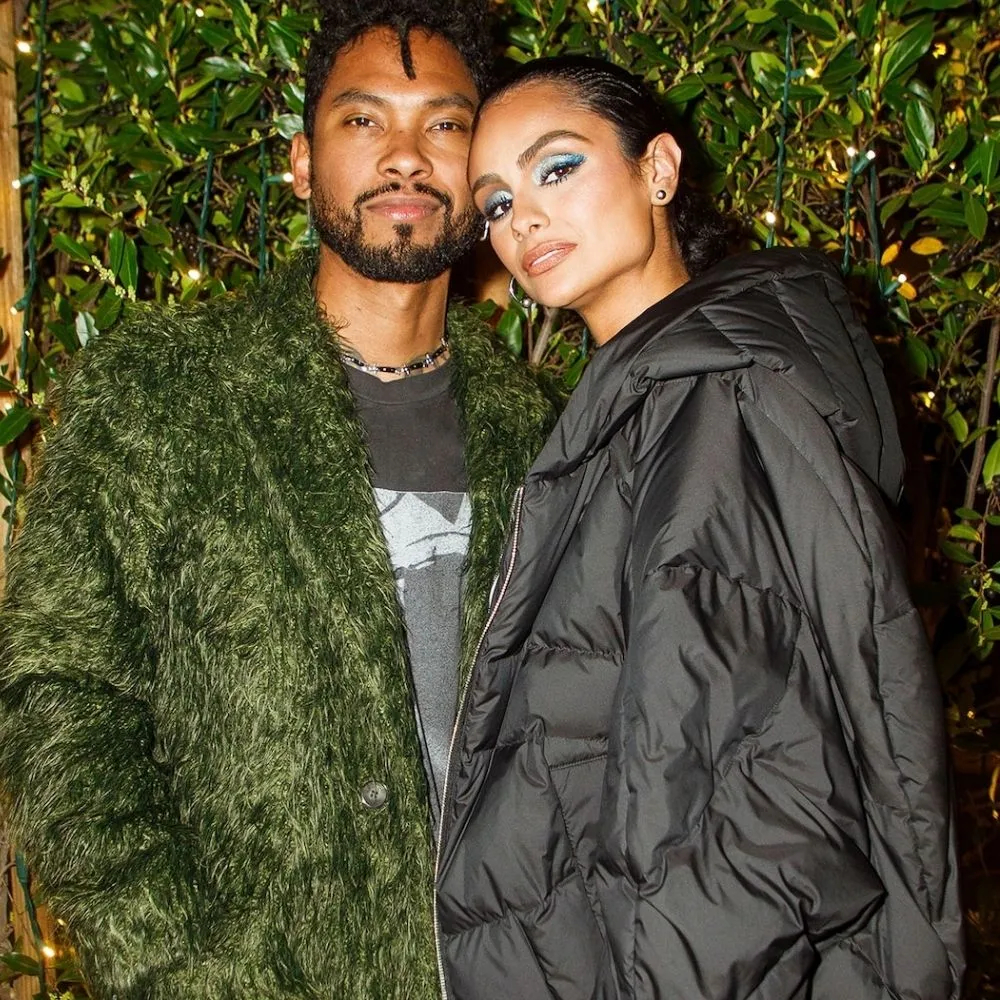 Miguel and Nazanin Mandi met in their late teens and were together for nearly 17 years before they decided to call it quits after 3 years of marriage. Nazanin, who's a certified transformational coach, is simply too good for the Adorn star.
40. LL Cool J and Simone Smith
After 27 years of marital bliss, LL Cool J and his wife Simone are still madly in love with each other. He was only 19 and relatively new in the game when they met, and he's loved her ever since.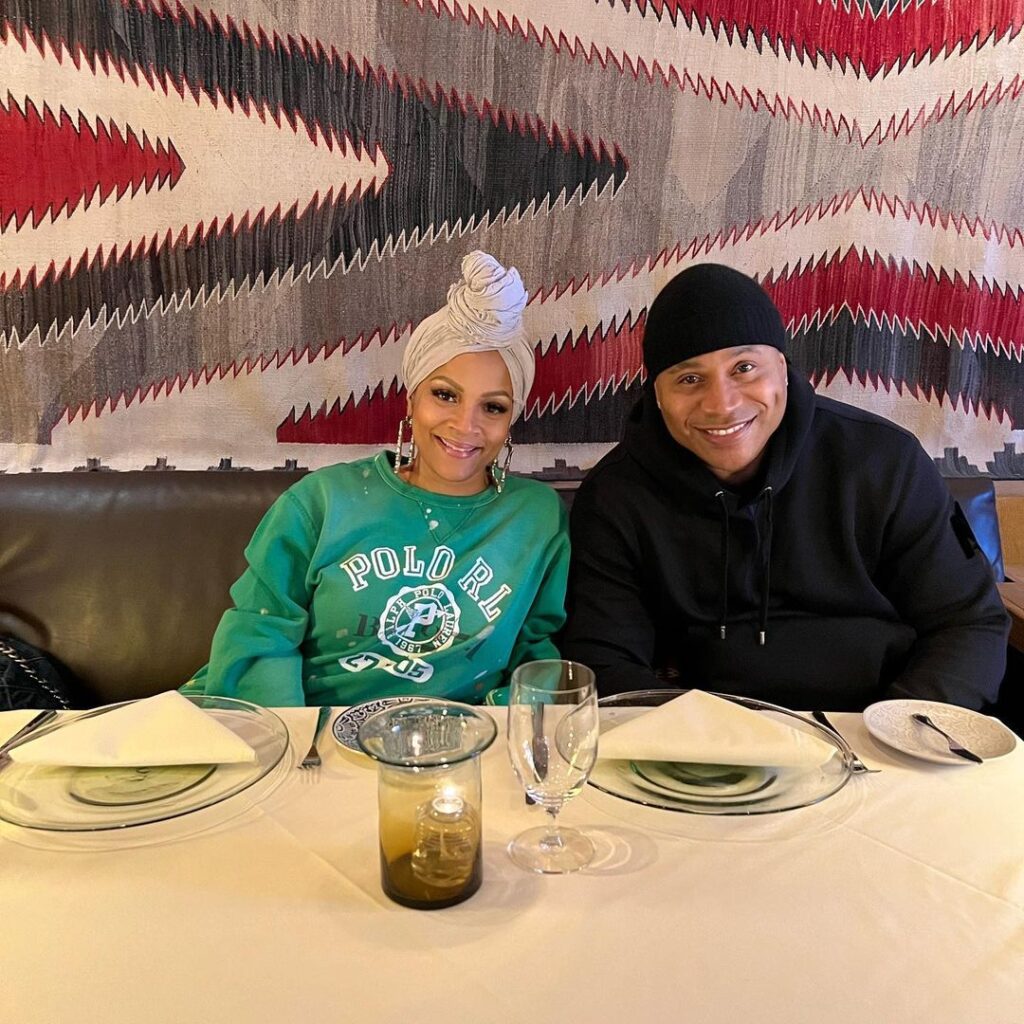 The couple got married after dating for 8 years! Talk about commitment. We won't deny the fact that he's a legendary rapper with more accolades than we can count, but we're finding it hard to understand how he managed to win over the ever-so-beautiful and smart Simone.
41. 2 Chainz and Kesha Ward
We bet you didn't know that there were this many successful couples in the rap industry, and just so you know, we're not done! Next up, we have the swoon-worthy love story between successful rapper 2 Chainz and his beautiful wife, Kesha Ward.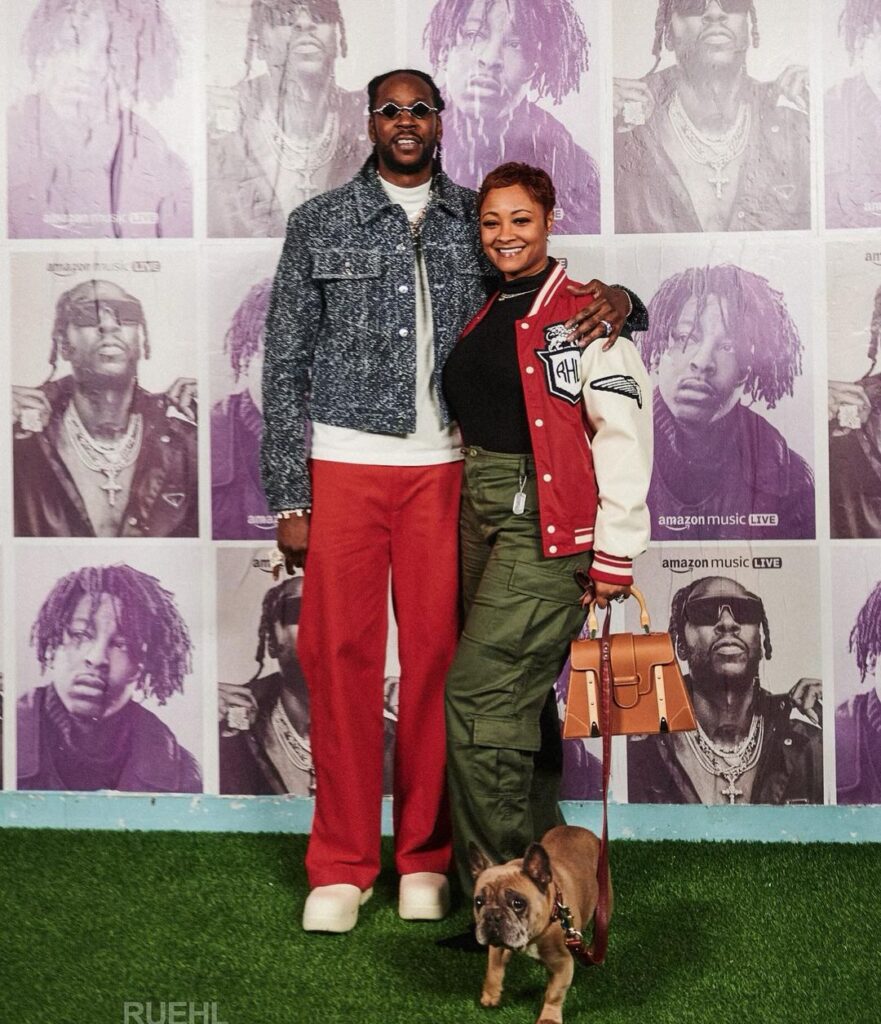 Though these two only got married in 2018, they have been together since the late 2000s. Kesha, aside from being a beautiful mother of three, is also a successful businesswoman and a certified philanthropist who does a lot for the Black community in Atlanta.
42. Machine Gun Kelly and Megan Fox
Since the world learned about this unlikely romance, we have all been treated to lots of PDA, public declarations of love, and, let's not forget, a truly iconic engagement ring. Machine Gun Kelly and Megan Fox met on the set of a film and have been together since.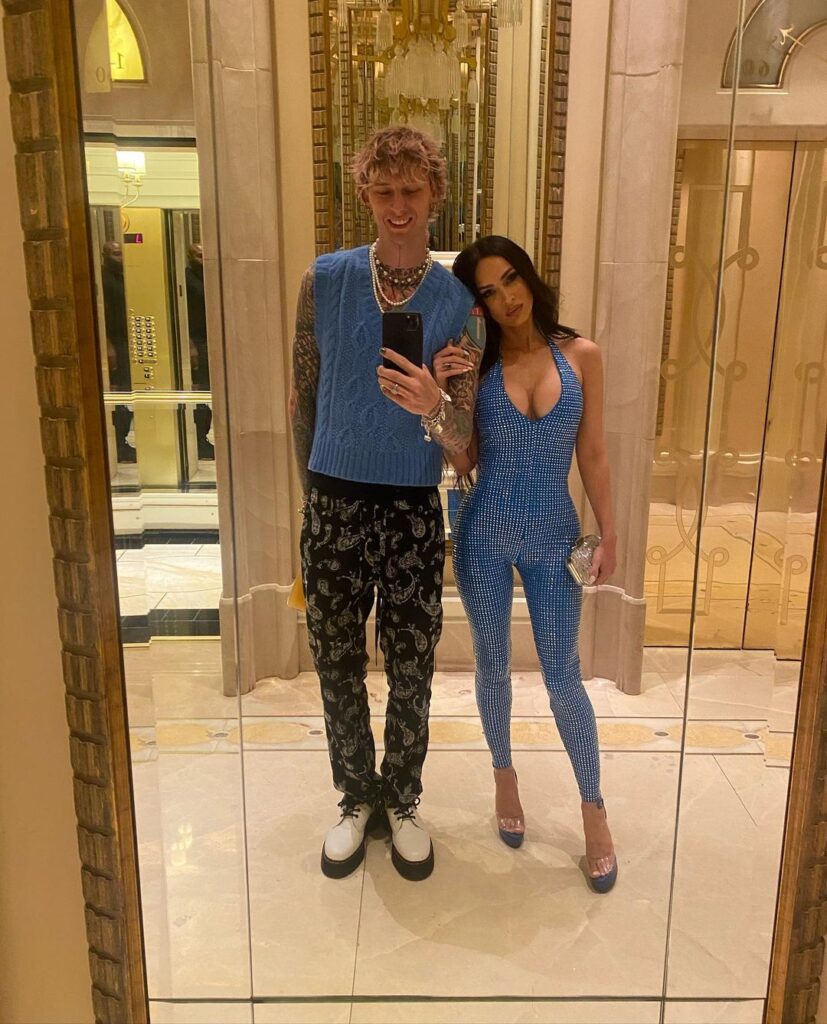 Now, there's no denying that Megan is a stunner. Having grown up in the public eye, the actress seems to be getting even more beautiful with age, so it's no wonder MGK proposed in January 2022. Though rumor has it that the romance is on the rocks, we're still hoping for the best.
43. Big Sean and Jhene Aiko
Big Sean has had his fair share of dating stunning women in the course of his career. If we're being honest, he's a good-looking guy, so we totally get how he was able to date women like the late Naya Rivera and Ariana Grande.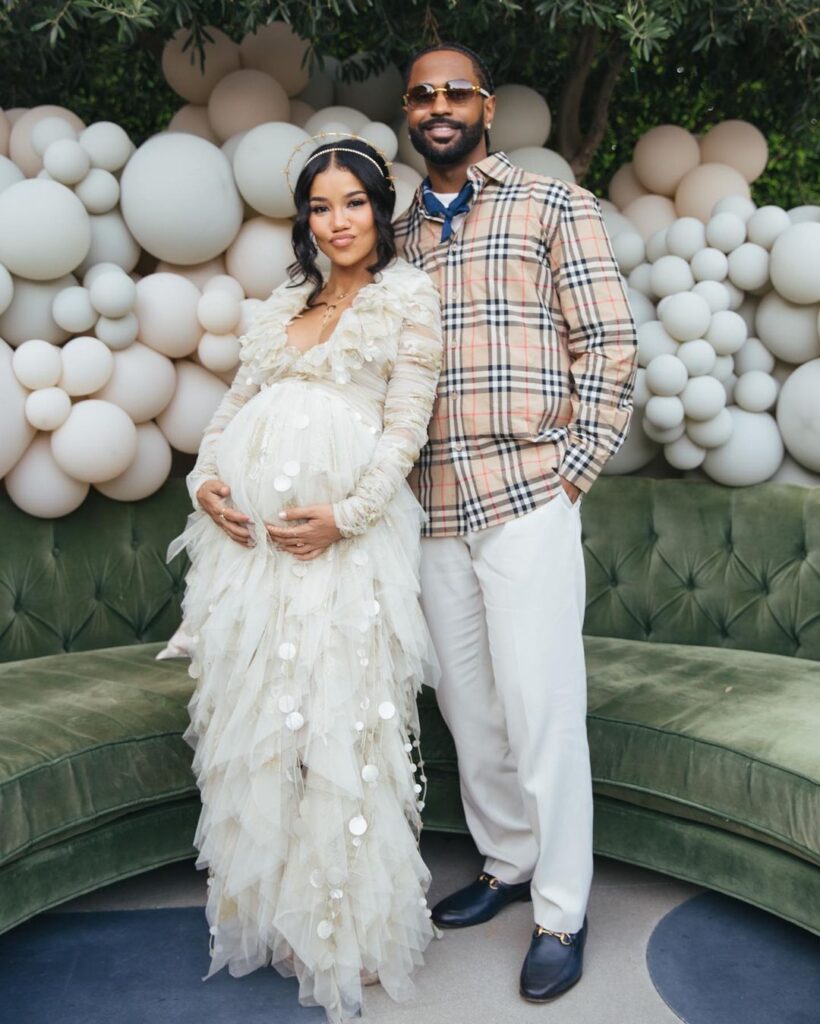 After things didn't work out with Ari, he maintained his good taste and started seeing Jhene Aiko. This woman is not only pretty but also a certified R&B goddess. The two have been together since 2016 and got a son in November 2022.
44. Wiz Khalifa and Aimee Aguilar
Like Big Sean, Wiz Khalifa is also no stranger to having beautiful women on his arm. We all remember that he was married to model and TV personality Amber Rose for three years before they divorced, and he also dated famous model Winnie Harlow.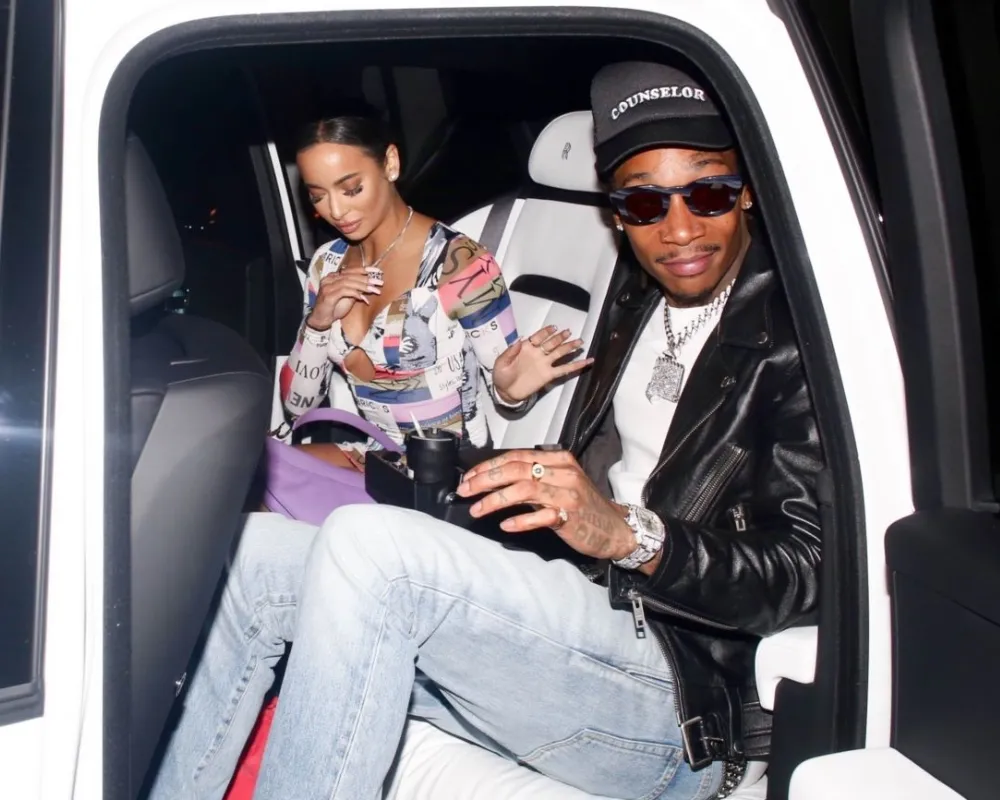 The rapper seems to be staying on brand with his newest romance with yet another model known as Aimee Aguilar. Though this relationship is relatively new compared to most on our list, we are still confident in our belief that Wiz Khalifa definitely has a type.
45. Jim Jones and Chrissy Lampkin
When it comes to the world of hip-hop and reality TV, these two certainly have the experience and the receipts to show for it. Jim Jones and his longtime partner Chrissy Lampkin have been together for close to two decades, and fans have been there for most of that duration.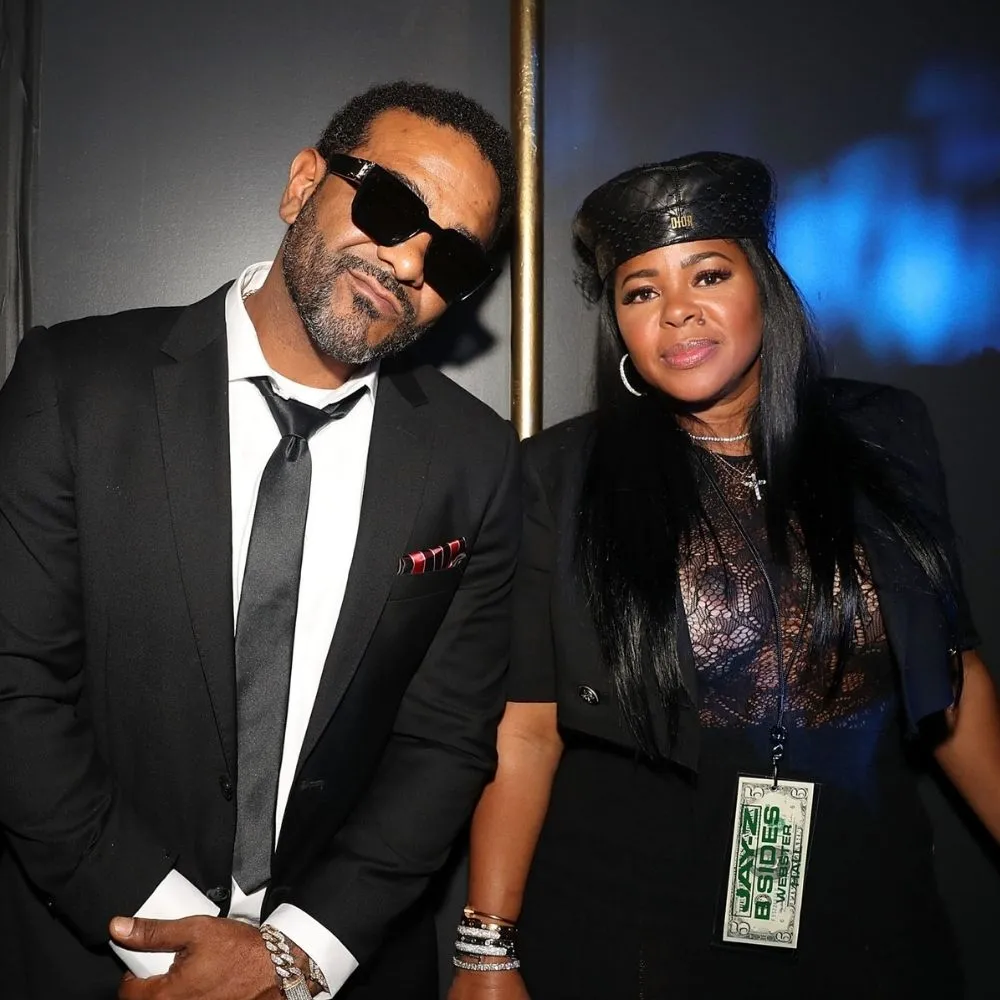 As a couple that has been together for long, we don't know how Chrissy has been able to withstand it all. She's stunning and also the mother of his child but has reportedly given up on the idea of marrying Jones. Though we don't know if they'll find their bliss, she is clearly a keeper.