No Longer Rich And Famous: Celebs Who Don't Live The Lavish Life Anymore
By Martina T July 31, 2023
---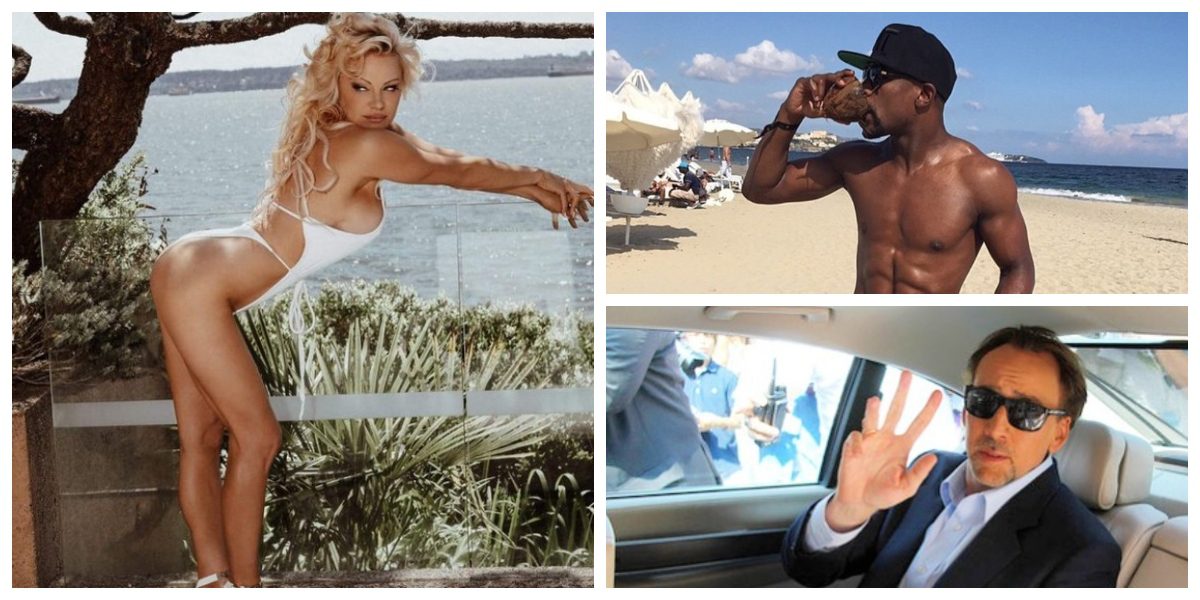 Being a celebrity usually means living an enviable lifestyle with the world watching your every move. However, many movie stars, singers, athletes, and reality stars prove that being wealthy is not always permanent, and you can easily lose it just because of a few unfortunate decisions. Even though we think that stars have it all figured out, many of them get into financial trouble because they try to evade taxes, go through a nasty divorce, have addiction issues, and more. The 45 celebrities you are about to see below can't afford to live the lavish lifestyle they once were able to enjoy, but they do their best to get back on their feet. Unfortunately, only a handful of them who turned their lives upside down managed to get back to where they were when they were flush.
Chris Tucker
Chris Tucker might be one of the most popular comedians of all time, but that doesn't mean that he hasn't faced financial problems like any other regular person. After being a part of the huge box office trilogy Rush Hour, Tucker almost ended up in jail because of not paying his taxes.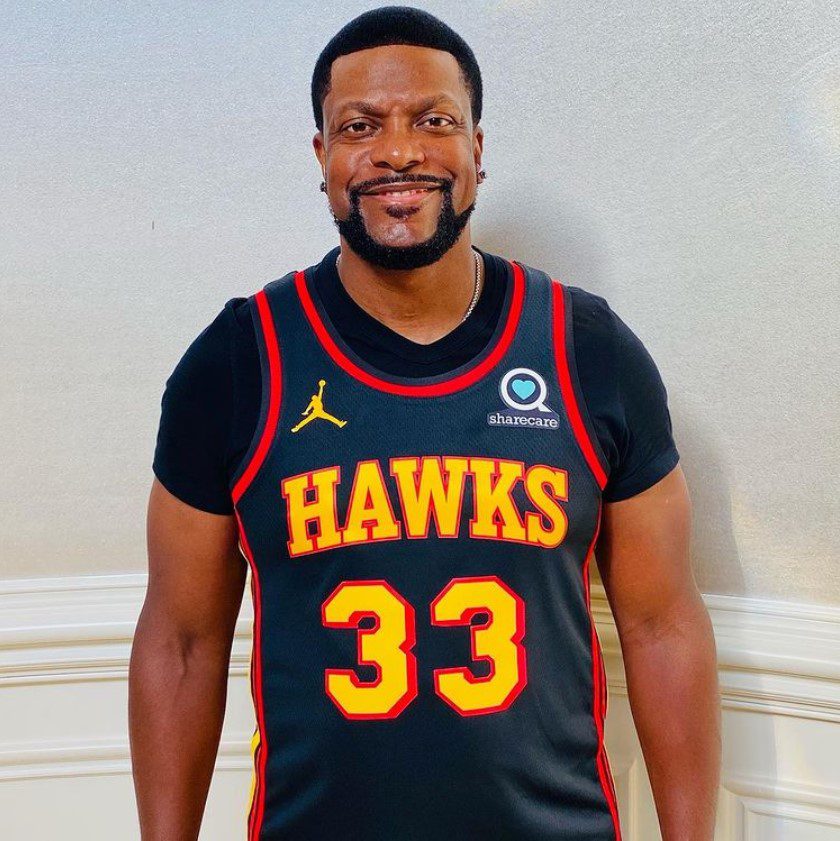 The comedian blamed hiding $14 million for back taxes to poor accounting and financial advice and thankfully managed to score a deal with the IRS. Although he hasn't been too active on the Hollywood scene, Chris did a Netflix special in 2016 that put him slightly back in the game.
Toni Braxton
If there's one song that everyone knows, it has to be Unbreak My Heart by Toni Braxton. Would you believe us if we told you that the singer had announced bankruptcy twice since the peak of her career? Unfortunately, Toni is not great at managing her finances, so she must be careful with spending her money.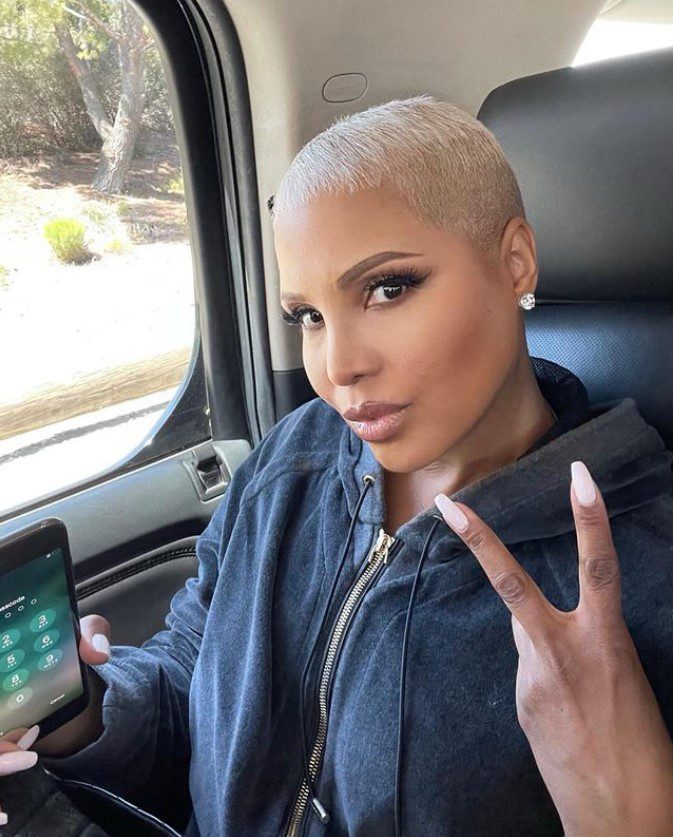 Braxton has sold almost $200 million worth of her music, but according to her, she only received less than $2,000 in royalties. So, she started looking for alternative ways to cash in and starred in a reality TV show with her family.
Rupert Grint
Harry Potter is one of the biggest movie franchises of all time, but Rupert Grint, aka Ron, isn't as rich as most people think. Unlike Emma Watson and Daniel Radcliffe, who starred in several other successful projects, the redheaded, charismatic actor didn't enjoy the same success.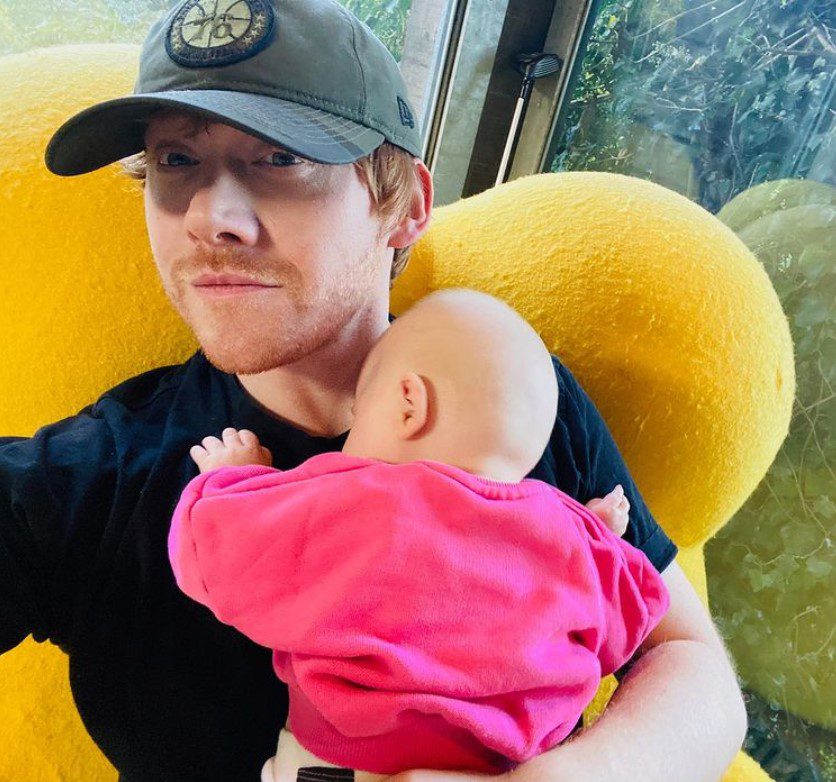 Every single tabloid talked about one of his financial mishaps in 2016. According to reports, Grunt followed an accountant's advice to conceal his earnings, landing him face-to-face with the IRS. Eventually, the British actor had to pay the IRS $1 million.
Francis Ford Coppola
If you thought that only movie stars and singers make financial mishaps, then you have to hear the story of Francis Ford Coppola. He's one of the greatest movie directors of all time, but he's also known for his awful decisions when it comes to money.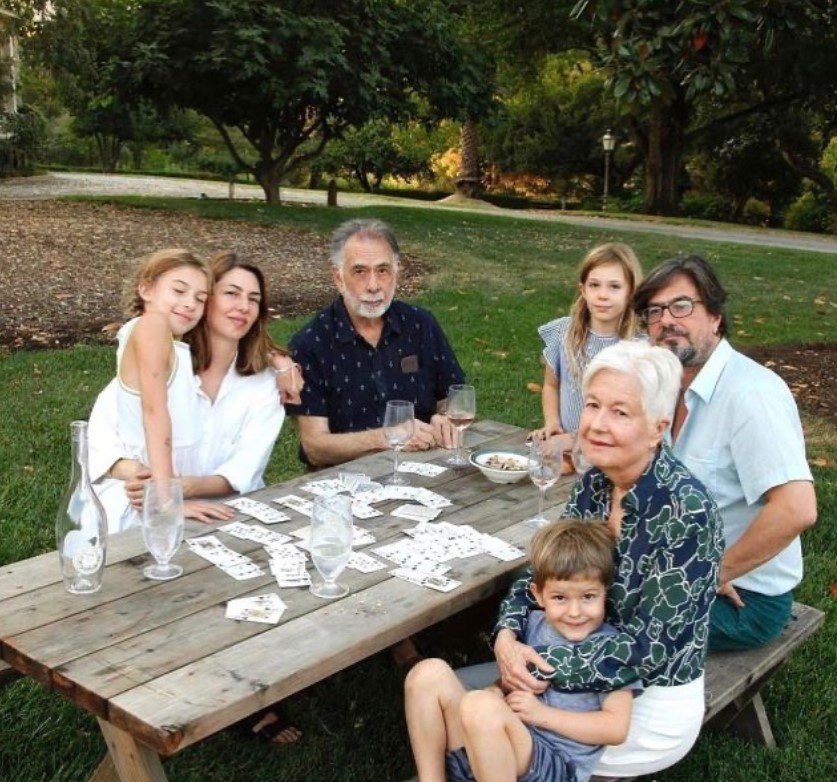 The rumor is that Coppola is in massive debt to his partner which amounts to over $70 million. Francis has been a spender for decades, and he even declared bankruptcy three times in a single decade. However, he'll still be remembered for his masterpieces like The Godfather and The Conversation.
Mike "The Situation" Sorrentino
Mike "The Situation" Sorrentino was so financially unstable that he ended up in prison for not paying his taxes. After being a part of the American series Jersey Shore, he became a thing in the reality star world. Since his net worth skyrocketed, Sorrentino started a scheme to evade paying taxes.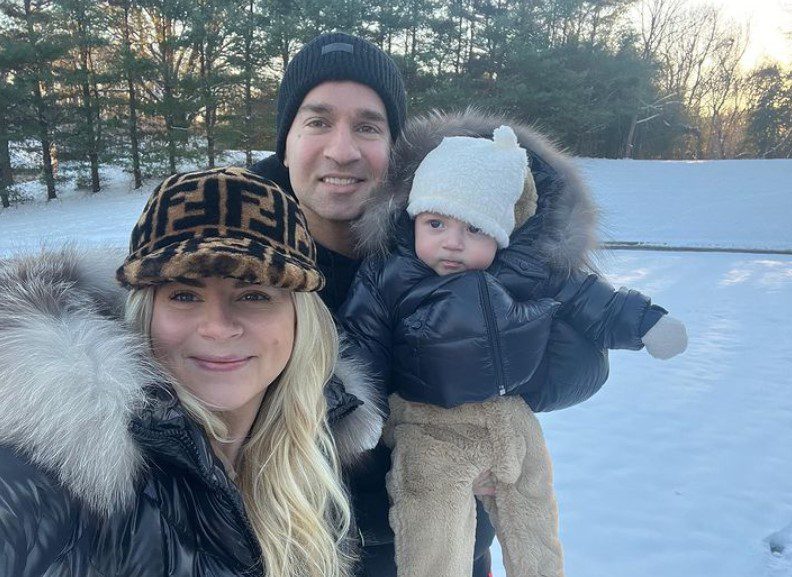 In 2018, Mike pleaded guilty to tax evasion and was sentenced to eight months in jail. He was also fined several hundreds of thousands of dollars, sent to do 500 hours of community service, and was supervised for two years after getting out of jail. In 2020, the reality star got back together with other Jersey Shore mates for a reunion.
Tila Tequila
Tila Tequila was everywhere you turned in the 2000's. She's another reality star who couldn't keep up with the chaotic life of TV personas, so she turned to spending more than she could afford. Although Tequila was wildly popular and successful, she still managed to spend all she earned and disappeared from the screens.
As a single parent, Tila found it hard to live a wealthy life and even started a GoFundMe so that she could get a new home and record a new album. Today she looks absolutely unrecognizable and even claimed that she's the female version of Jesus recently.
Suzanne Somers
Suzanne Somers is one of the feminist pillars that fought for equal pay way before it was a thing. This blonde bombshell was a star in the popular 70's show Three's Company and was living the best life while at the height of her career.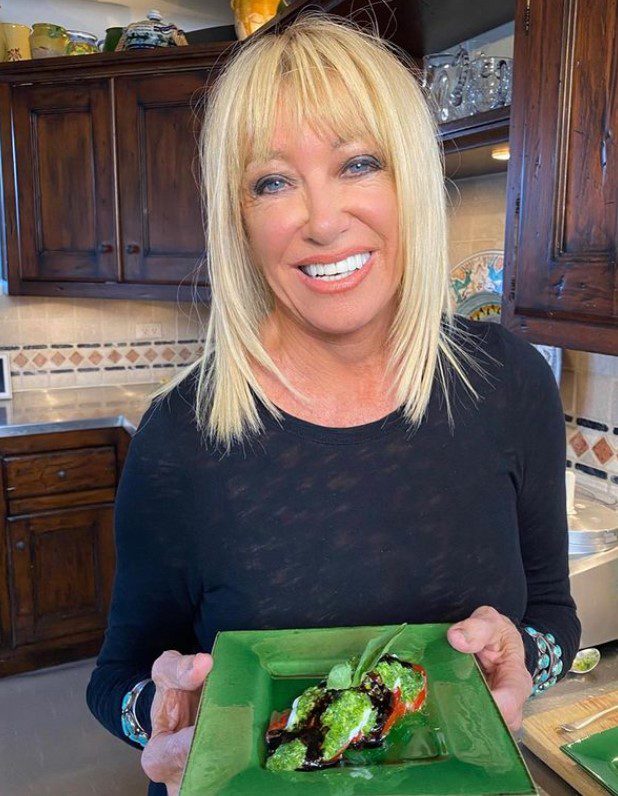 All of that changed when Somers asked for a pay raise so that she could earn as much as her male co-stars. That's when she started getting less and less time on-screen and eventually stopped being on the show. Suzanne has moved on and dipped her toes in various other industries, including beauty and publishing.
Tori Spelling
Tori Spelling and her husband are not good when it comes to planning their finances. Spelling's mega-rich father, Aaron, was worth half a billion. However, he left her less than a million after he passed away, which made her financial state even worse.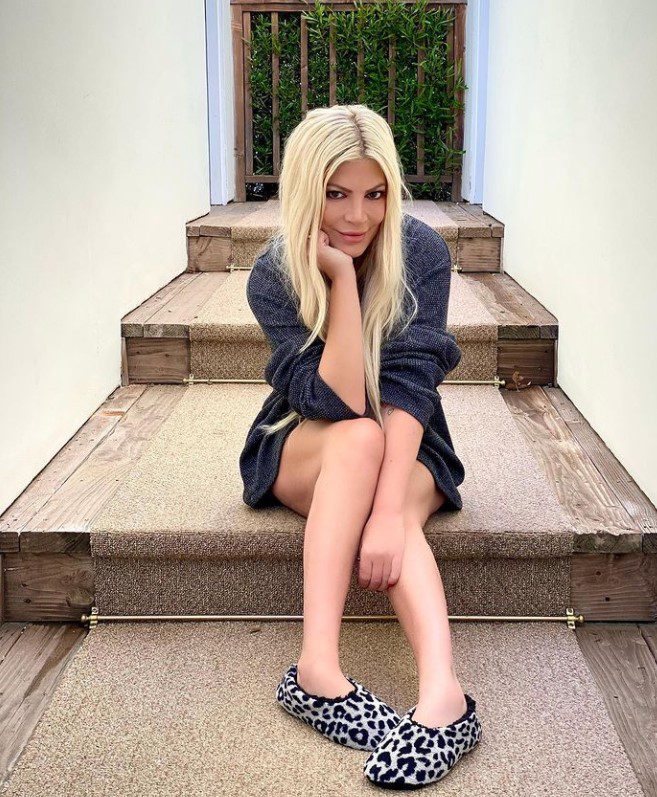 Tori was a part of the iconic Beverly Hills 90210 series that was on air for ten years and made huge stars of the actors. However, Spelling didn't score any successful roles and kept spending more than she earned since the series ended.
Abby Lee Miller
Abby Lee Miller thought that she could hide almost a million in earnings from the IRS and not get punished. Unfortunately, her stunts didn't go unnoticed; therefore, she was sentenced to one year and one day in prison and had to be supervised for two years after.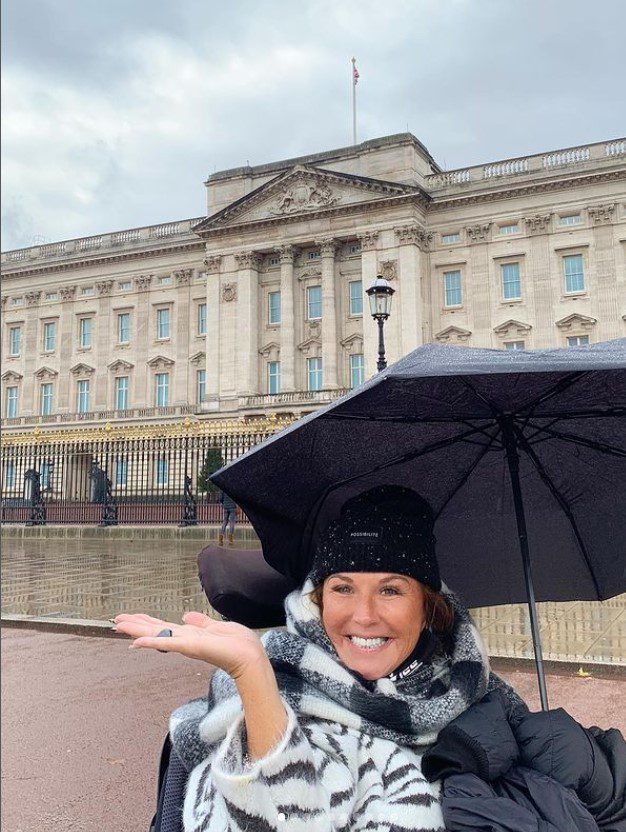 The dance teacher hid her earnings using secret accounts, but that didn't go as planned. In addition, Miller asked her friends to carry large sums of foreign currency in their suitcases on her behalf, without reporting it to airport authorities.
Floyd Mayweather Jr.
Mayweather earned three world titles and millions of dollars during his career in boxing. However, Pretty Boy decided that it was a good idea not to pay his taxes, so now the IRS is after him because he owes the country more than $22 million.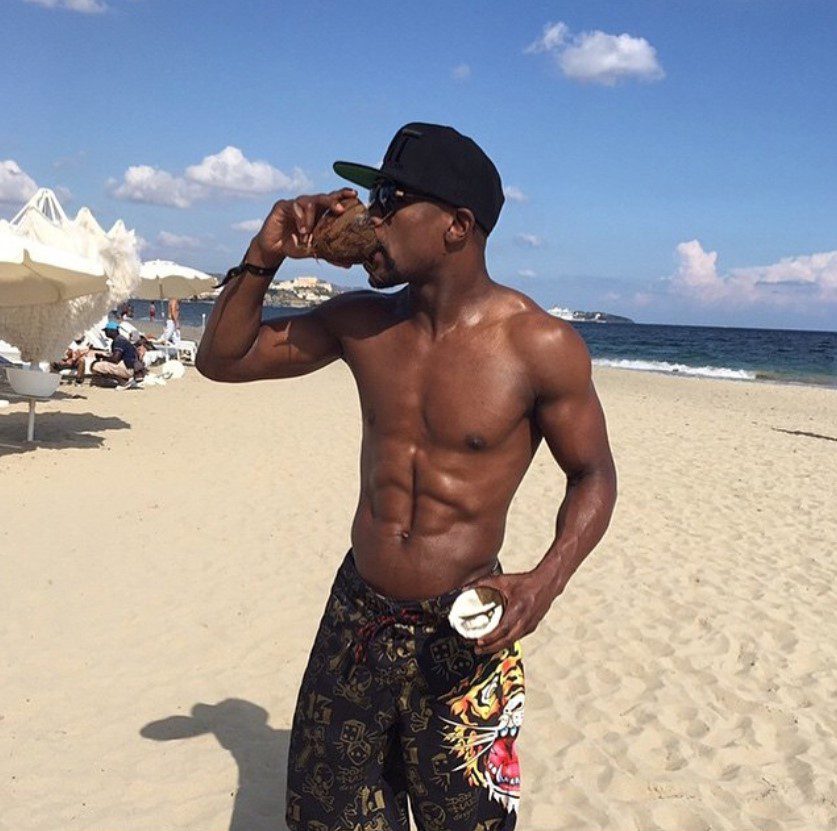 If you open Floyd's Instagram profile, you'll get a much different picture. The former boxer shows a lavish life anyone would be jealous of. But, unfortunately, the reality is quite different, even though he keeps saying that all the rumors going around are far from the truth.
Kate Gosselin
If there is one thing you really need money for, it's raising eight kids. TV star Kate Gosselin had it all, a big family, a wonderful husband, and a successful TV show Jon & Kate Plus 8. It all turned sideways when her husband Jon reportedly cheated on her with their nanny.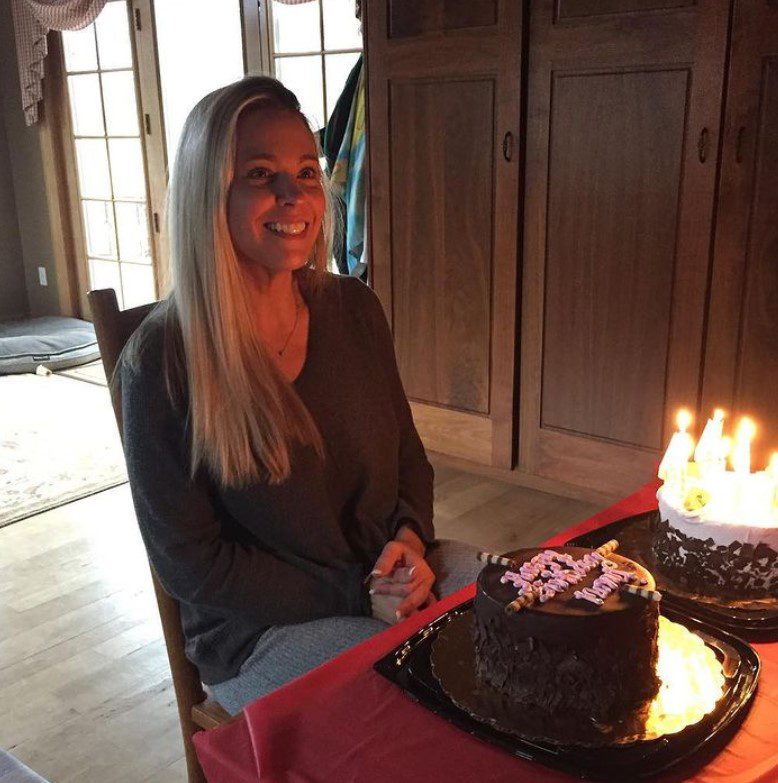 The divorce left both Kelly and Jon high and dry, so the word on the street is that both are facing serious financial issues. According to reports, the duo earned $75,000 per episode, but they had to sell their $1,1 million home once the divorce procedure started.
Gary Busey
Thanks to his unique acting style and appearance, Gary Busey was one of the most recognizable actors in Hollywood in the 90s. He has acted in over 150 movies, bringing him a substantial fortune and a lavish lifestyle. However, things started to change after an unfortunate accident he had with his motorcycle.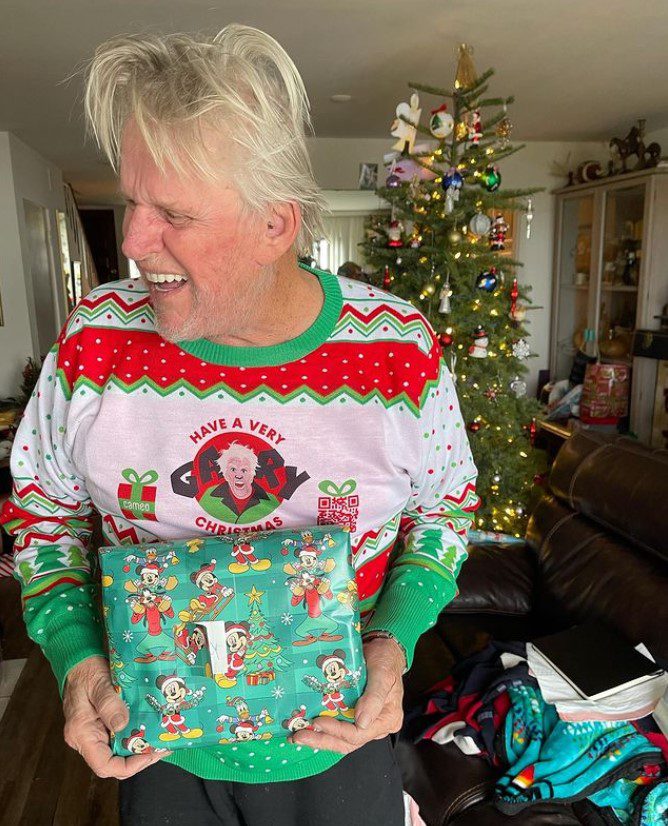 Unfortunately, it led to brain damage, so his career took a downturn. He stopped getting significant roles and started spending all his wealth, so he had to declare bankruptcy at one point. Today, Gary owes money left and right and lives a life far from the one he was used to.
Teresa Giudice
The Real Housewife of New Jersey spent 15 months in jail because she committed fraud. Giudice and her former husband were both sentenced to jail time, and both had to serve what they got. Joe got a much longer sentence and spent 41 months being locked up.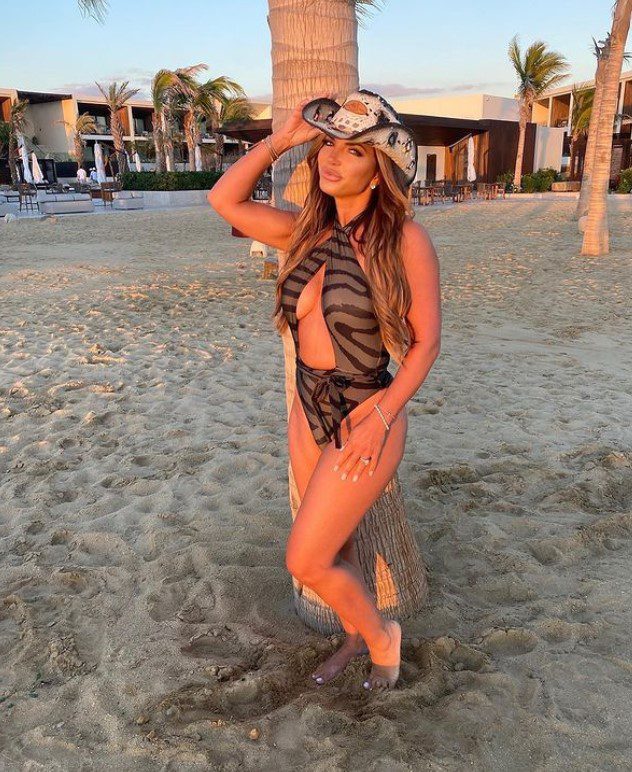 Teresa's financial issues first became a thing in the public in 2009, when she and Joe filed for bankruptcy. The couple got jail time in 2013, and it took them a while to get back on their feet. Even after she got out of prison, the housewife had to continue giving back what she owed and pay the taxes she hadn't paid.
Alexis Bellino
Alexis is another housewife with bad financial decisions. Bellino was a part of the TV show The Real Housewives of Orange County and depicted a wealthy lifestyle everyone would wish for. However, her life was far from glamorous because she had both financial and marital problems.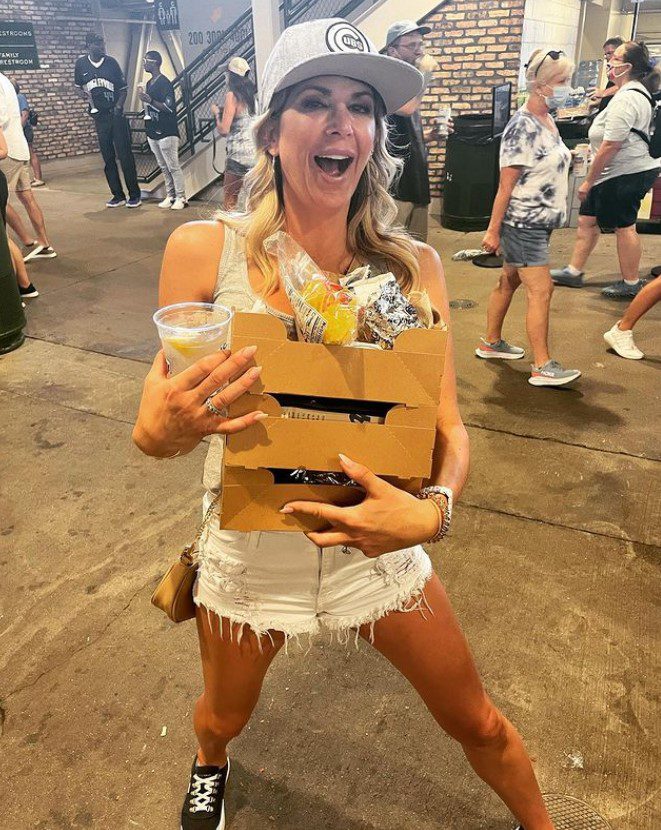 Bellino and her husband had to sell their mansion for a price much lower than it was worth because they couldn't keep paying the mortgage. Shortly after this happened, the couple's real estate company filed for bankruptcy. As if that wasn't enough, Alexis and Jim decided to get a divorce.
David Adkins
David Adkins, better known as Sinbad, is another actor with poor spending habits. After becoming a huge deal in the comedy world, Adkins made a few bad decisions and ended up filing for bankruptcy twice. Even though he thought he would keep getting new and relevant movie roles, he didn't, so he stopped earning as much as he was spending.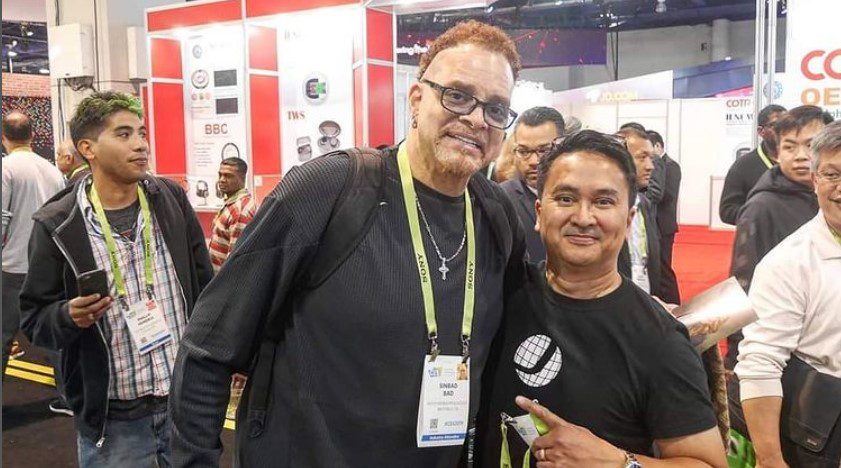 Adkins eventually revealed that his debt was over $11 million, which is an amount we can't even imagine having to pay back. But, according to the actor, his debt did not happen because he spent the money on a glamorous lifestyle, but because he made poor business decisions.
Aaron Carter
Can you imagine filing for bankruptcy when you're only 18? Aaron Carter became famous so young that it's understandable for him not to have any education or an idea on spending money appropriately. So the younger brother of Nick Carter followed the steps of the Backstreet Boys star and released his own songs.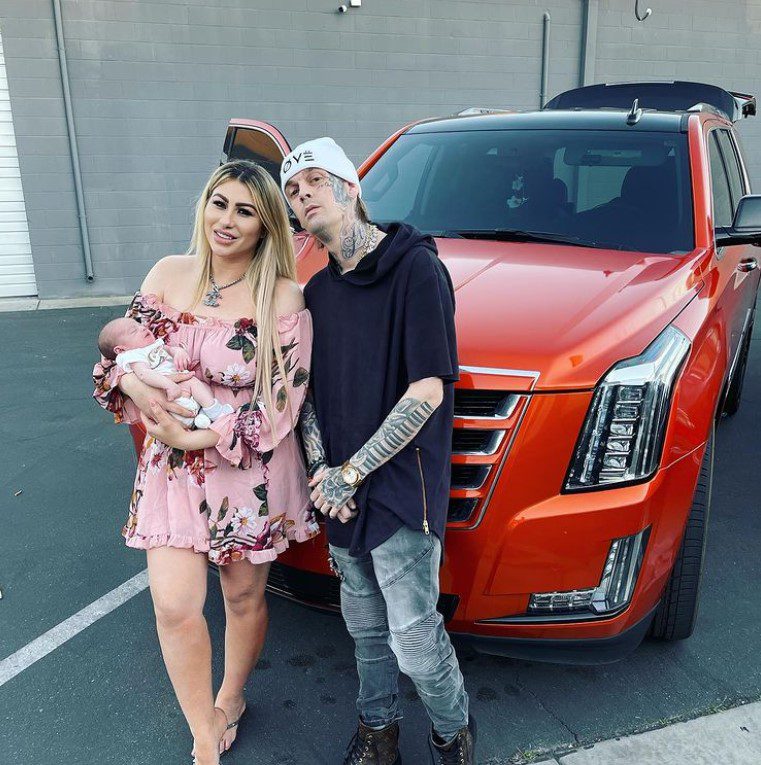 Shortly after, he became a sensation and earned some serious cash. However, that wasn't enough for him to stay out of trouble and away from bad habits. Aaron had drug and alcohol issues, and it's been tough for him to find steady work and go back to being rich and famous again.
Michael Vick
It's not just actors and musicians who don't know how to handle money. Michael is a famous football player who did one of the worst things a person could do. He owned a dogfighting ring and had to pay some hefty money because of it.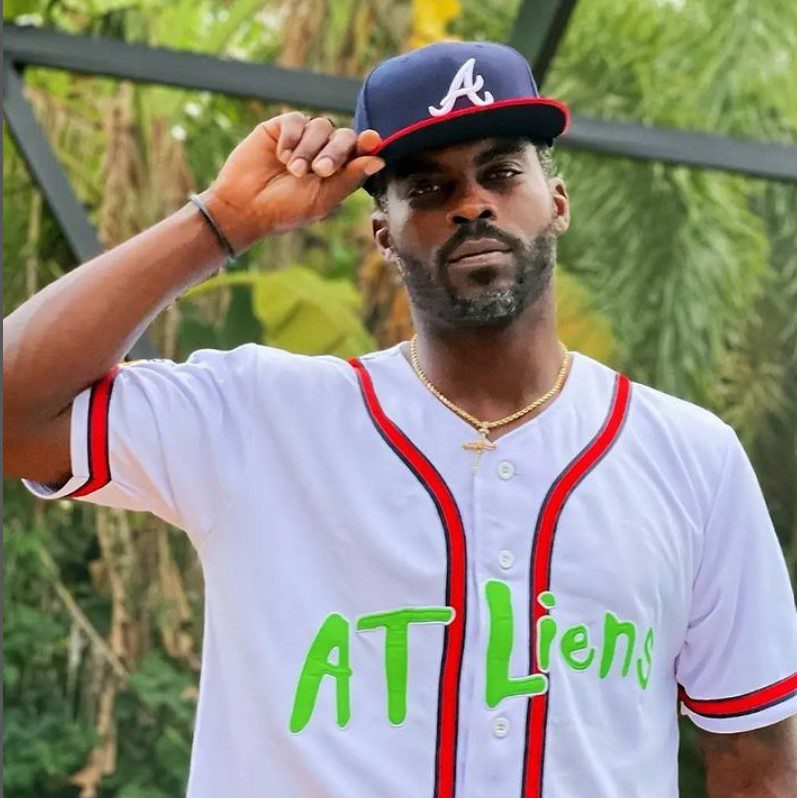 Since it's a major crime that so many people condemn, Vick's name suffered a lot, and so did his financial status. The football player spent 23 months in prison and had to declare bankruptcy. But, the craziest thing is that he went back to being a professional player even after his reputation was tarnished.
50 Cent
50 Cent is one of the best rappers of all time, with millions to his name thanks to the many successful songs. Even though he earned so much, the rapper still managed to spend more than he should have and declared bankruptcy.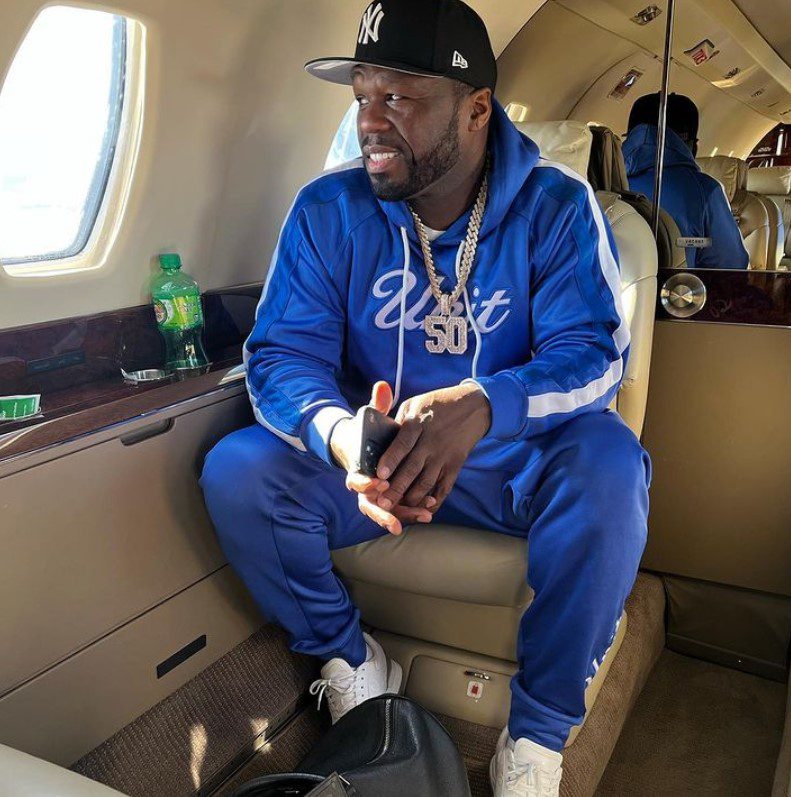 Another huge blow to his situation was when a woman accused him of releasing an adult video of them without her agreeing to it. As a result, Jackson had to pay her $7 million, which deepened his money issues. The rapper also had to spend a hefty sum on child support, so the empire he built started tumbling down.
Nicholas Cage
Nicholas Cage is an iconic name in the movie industry. However, he's also well known for his absurd spending habits on things most of us could never imagine having. Aside from buying 15 residences, including a castle, the actor also purchased a private island, a dinosaur skull, exotic pets, and much more.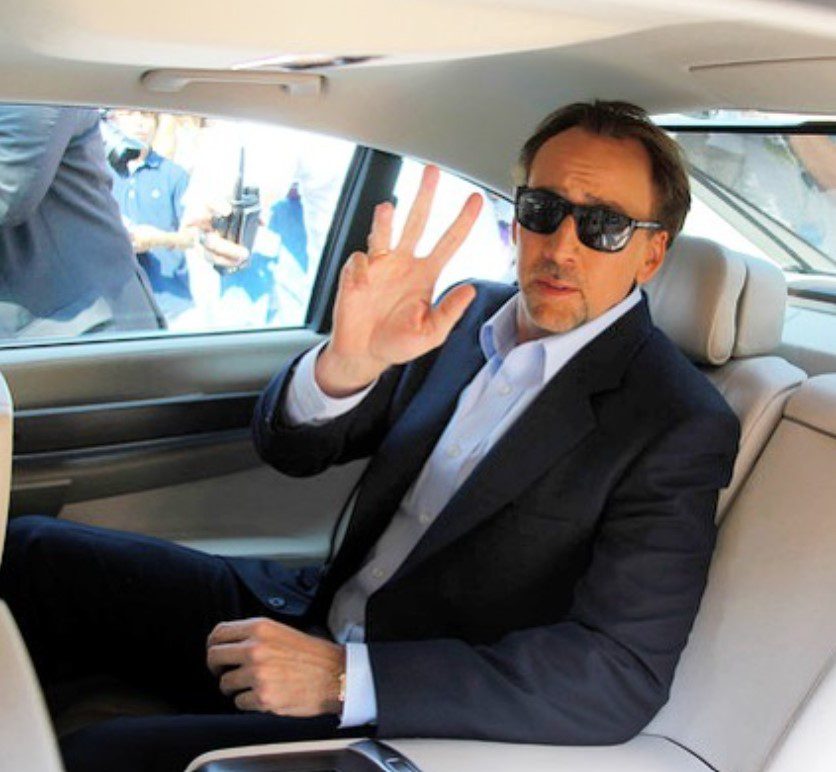 Cage's budget suffered another hit when his wife sued him for $13 million, and it was revealed that he owed the IRS over $14 million. After losing a substantial amount during the divorce, combined with the expensive cars, octopus pets, and miniature heads collection, Nicholas can't afford to live the rich and famous lifestyle anymore.
Tyga
Being Kylie Jenner's boyfriend means spending some serious cash on lavish gifts. Although it's been a while since Tyga and the billionaire Jenner dated, the rapper filled the tabloids with the expensive gifts he got her. Despite facing a ton of debt, he celebrated her 18th birthday by buying Kylie a jaw-dropping Ferrari.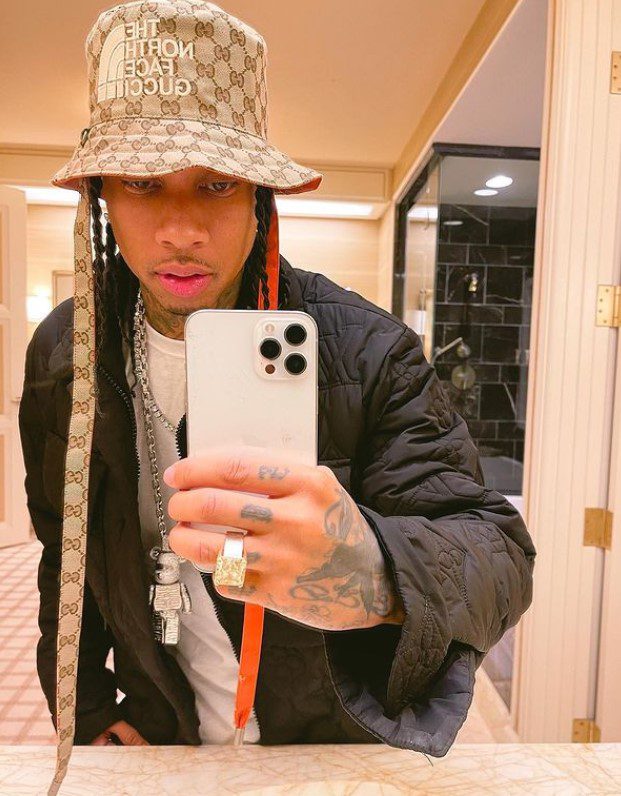 The rapper owed hundreds of thousands of dollars for jewelry and reportedly had to pay his landlord over a million dollars for unpaid rent. In addition, he was sued by several women who were a part of his Make It Nasty video and by Black Chyna, who's the mother of his child, due to unpaid alimony.
Bow Wow
It seems that being a famous rapper isn't as lucrative as you think if you have poor spending habits. Bow Wow is another artist struggling financially, mainly because his career took an unfortunate turn. After a few hits, the rapper kept releasing music that the audience didn't receive as well, so it was hard for him to keep up with the wealthy habits.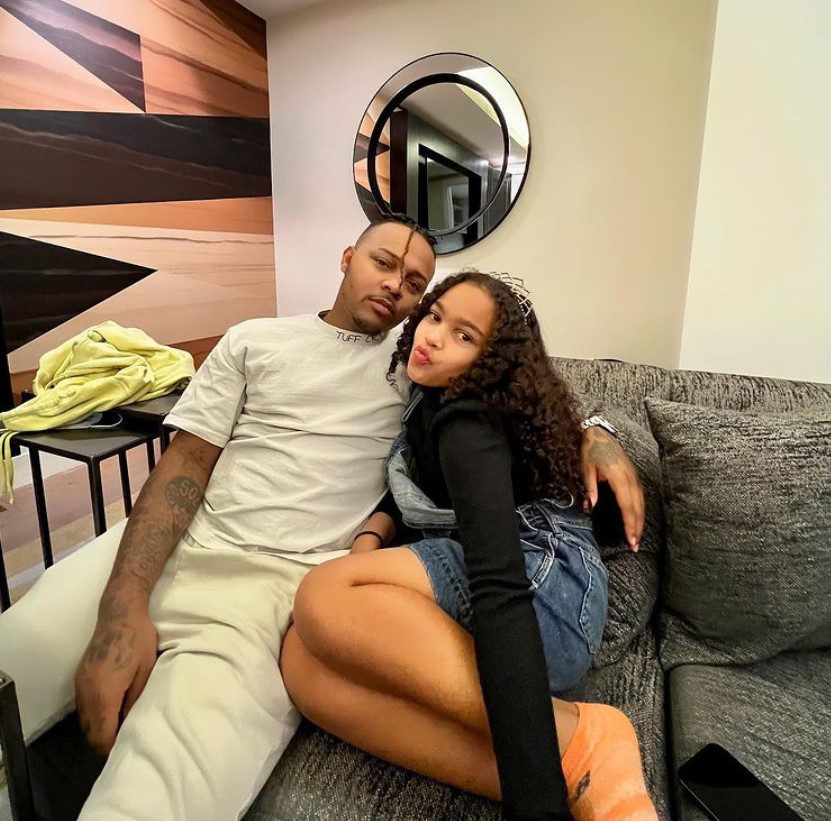 One of the biggest disappointments was when he uploaded a photo of him boarding a private jet. A person on Instagram exposed him for staging the picture and took a photo of Bow Wow on a commercial flight. Fake it 'till you make it doesn't always do the job, especially if you're a public persona.
Courtney Love
The infamous wife of Kurt Cobain is not the best when it comes to paying taxes. Although her late husband left her a substantial amount of money that most people can't spend in a lifetime, that wasn't the case for Courtney.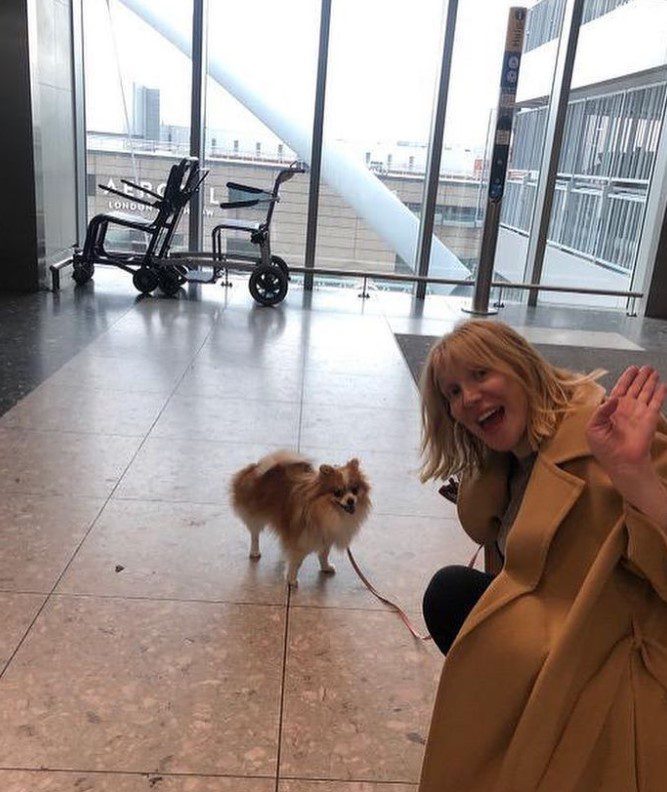 Love had to spend hundreds of thousands of dollars to pay her overdue taxes and publicly admitted that she spent almost 30 million on lawsuits. But, according to the singer, that was all Nirvana money that she had to let go of.
Brendan Fraser
If you're a 90's kid, there's no way that you don't remember Brendan Fraser. This fellow appeared in The Mummy trilogy, which banked him serious millions. Then, after a few big movie hits, the actor stopped getting good roles and decided to stop acting.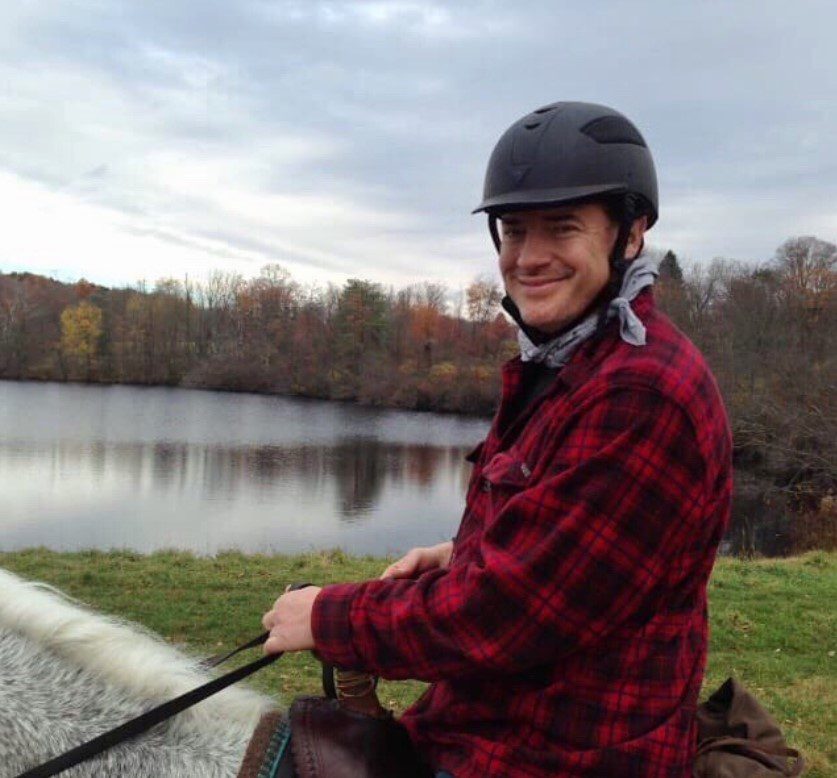 It was 2009 when the most significant turn in his life happened. Fraser divorced his wife, and the couple shared custody of their three kids. Brendan was instructed to pay $900,000 for custody each year, which unfortunately left his account dry.
Kim Basinger
Basinger might be an Oscar-winning icon, but she's not as successful when it comes to managing her finances. The blonde beauty filed for bankruptcy after spending most of her money on several residences, an insane amount of clothes, and multiple other unconventional purchases she couldn't afford.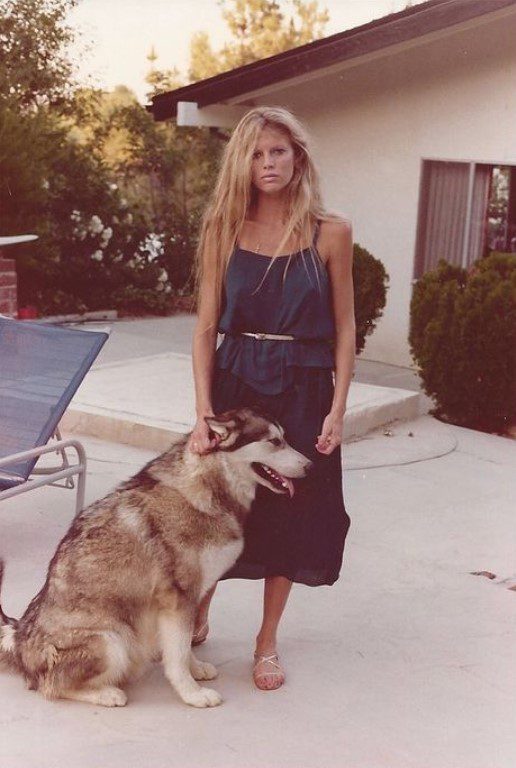 Kim and investors bought land in her native country of Georgia in hopes of turning it into an attraction and building a massive movie studio. According to reports, the actress and her partners invested $20 million in the project, but nothing turned out as planned. Another major blow to her finances was her dropping out of the Boxing Helena movie, which cost her more than $6 million.
Lena Headey
Divorce is never nice, especially when you want to do what's best for your kids. Lena Headey was the main character in one of the most popular shows of all time- Game of Thrones. So, your first thought is that she's filthy rich and living the best life.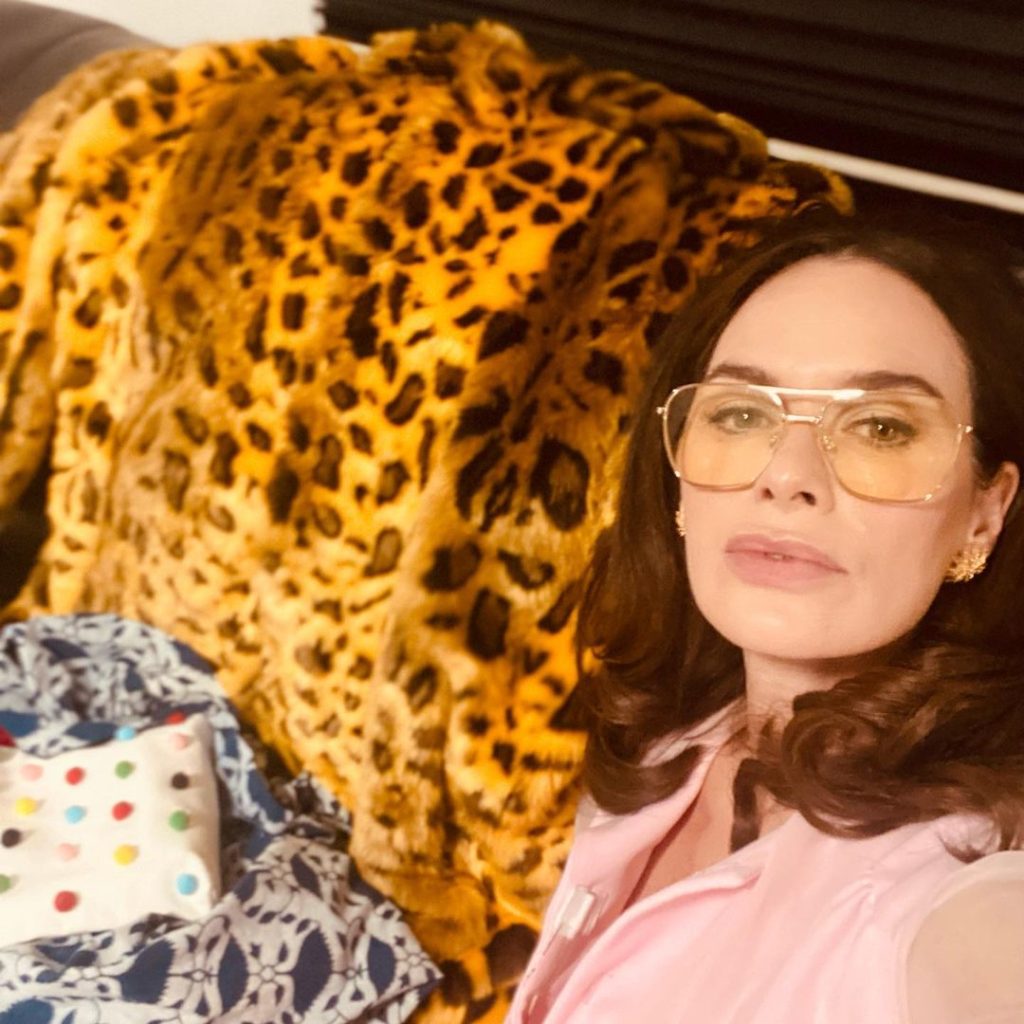 However, that's not quite the case for the British actress. After filing for divorce from her other half, Headey had financial problems and did her best to provide for her child. But, according to her, Headey's wealth was reduced to $5 million, so she had to sell her expensive house.
Pamela Anderson
This blonde bombshell is famous for trying to evade paying her taxes. Although all of us wish we wouldn't have to spare a part of our hard-earned money for taxes, it's a duty and law that we simply can't escape.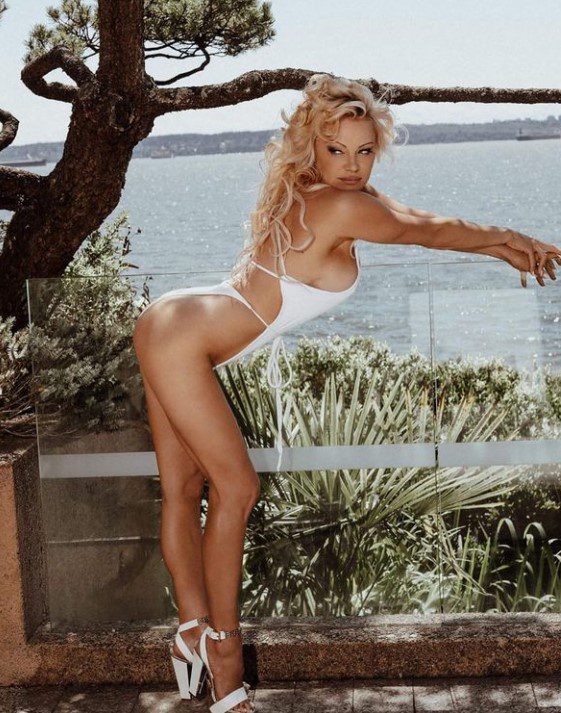 Pamela Anderson is a serial offender when it comes to this question because she's had to face the consequences of skipping taxes on many occasions. As a result, the Baywatch star had to pay income taxes worth hundreds of thousands of dollars for 2010, 2011, and 2012.
Cyndi Lauper
Cyndi Lauper is financially stable now, but that wasn't always the case. Before she became a worldwide sensation with her captivating hits, Lauper was a part of a band named Blue Angel. Unfortunately, their music career didn't take off, so Cyndi declared bankruptcy, and the group split.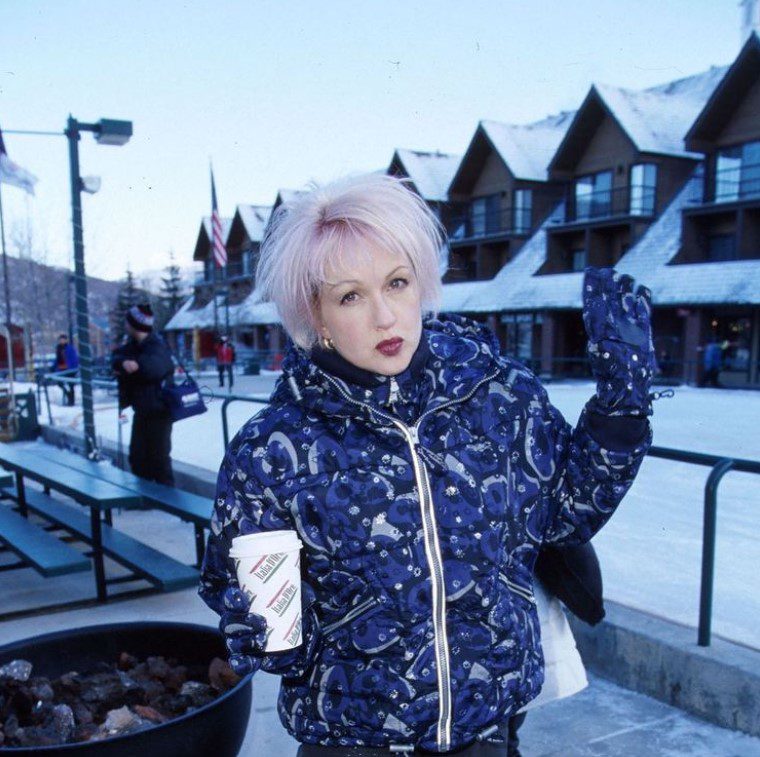 Thankfully, the singer got a second chance, and eventually, her songs followed people everywhere they turned. Finally, she quit working in restaurants and shops and dedicated her time to making more music. So, Lauper can now afford to live an extravagant life and fulfill all her wishes.
Lindsay Lohan
Lindsay Lohan might be only 35, but she's had quite a crazy life. Like many other childhood stars, Lohan went down a path no person should experience and ended up in rehab several times. Due to her alcohol and drug abuse struggles, the young actress and singer lost major roles and projects.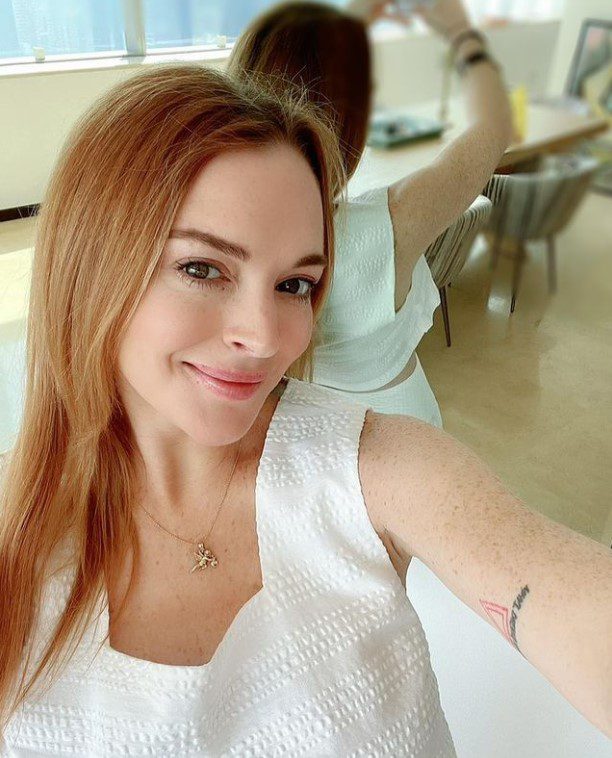 Even though she couldn't afford it, the star kept purchasing expensive things, hiring extravagant limousines, buying cars, bags, jewelry, clothes, and more. At one point, she even owed the IRS almost $100,000 in unpaid taxes. However, it seems that Lohan has her life under control now and is trying to make a comeback in the music and acting scene.
Lauryn Hill
Lauryn is another iconic name with multiple financial issues throughout the years. Hill has 14 Grammy awards to her name, but she keeps forgetting to pay her taxes. As a result, the star had to plead guilty and spent three months in jail.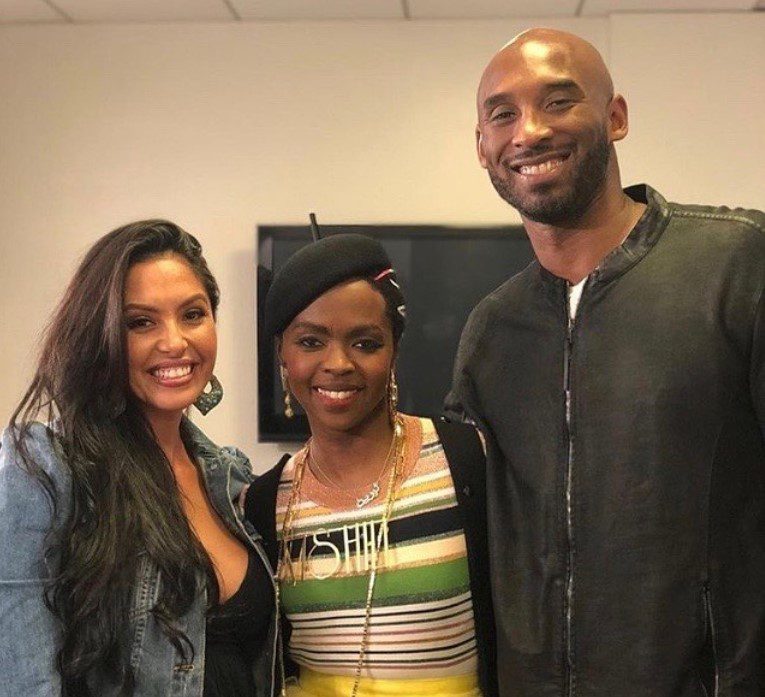 Lauryn said that she knew her taxes were overdue, but she simply couldn't afford to pay them because she had kids she had to care for financially. According to her statement, the singer had to quit her music career to have enough time for the kids, so she didn't have enough income to cover the taxes.
Johnny Depp
Aside from being constantly a target of newspapers, paparazzi, and tabloids, Johnny Depp is famous for living quite an extravagant life. Depp has been a part of numerous iconic movies that brought him substantial wealth, but he still managed to spend most of it.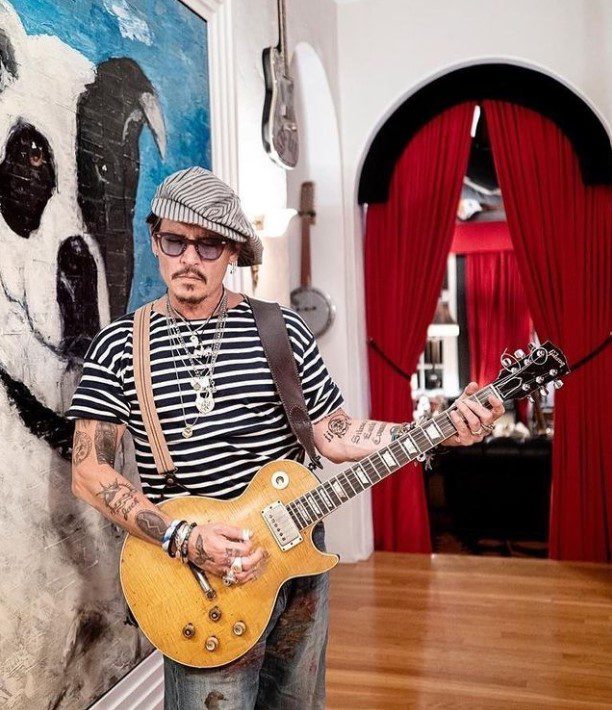 The actor accused his financial advisors of his debt, without even considering that he was at one point an owner of 14 residences, most of which he wanted to connect with a tunnel. Johnny also bought a horse ranch, over 40 luxury cars, many guitars, and spent over $30,000 on wine each month.
Amanda Bynes
Amanda Bynes hasn't been active on the Hollywood scene for years now, but she keeps filling tabloids with her lifestyle and actions. When Bynes reached stardom during the '90s and 2000s, her net worth was far beyond any teenager could even imagine. Then, the young actress got in trouble and became addicted to substances.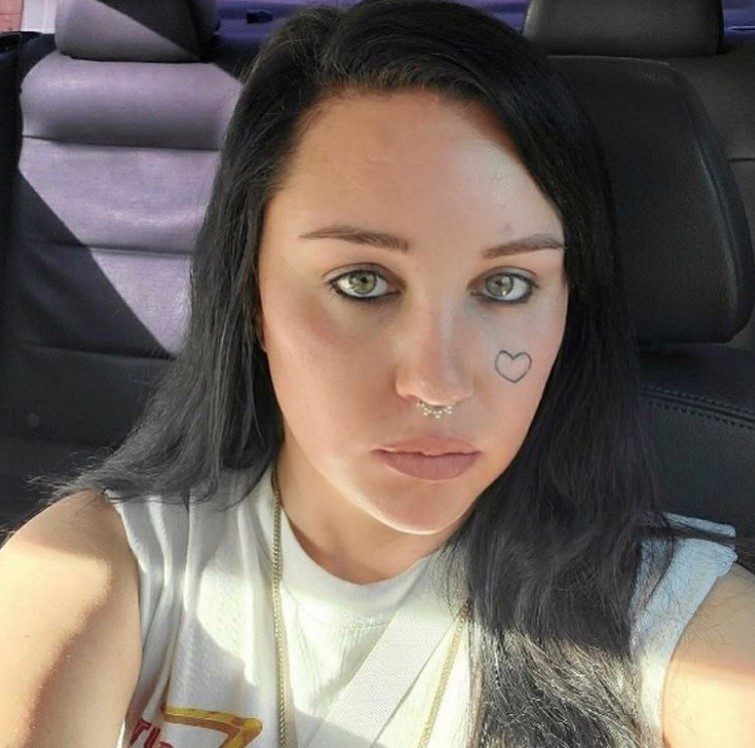 After announcing that she would take a break from acting in 2010, Amanda went to rehab several times, but it didn't seem to help much. So that's how she landed herself under a conservatorship, with her mother as the conservator.
Dennis Rodman
Dennis Rodman can easily be placed on the same list as the best basketball players of all time. But, if you decide to see a documentary about his life, you'll see the metamorphosis humble young man who slowly turned into an extravagant person with a glamorous and unusual life.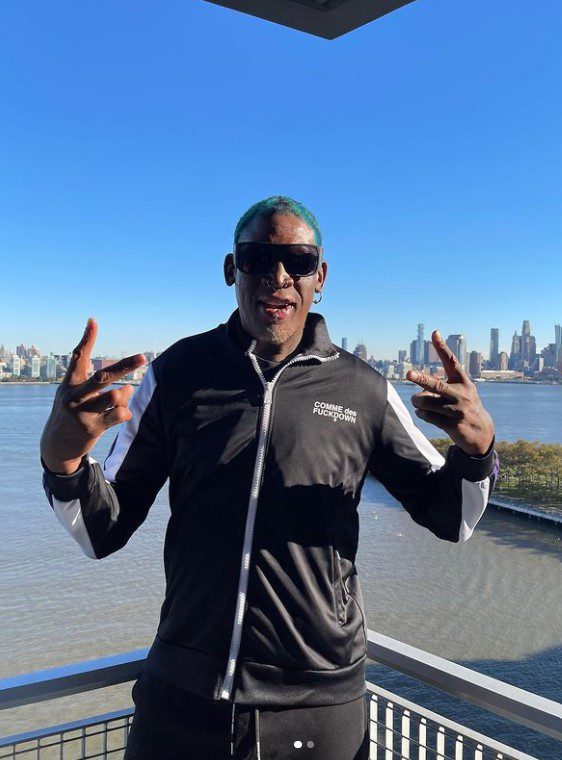 Rodman became even more popular because of his quirky outfits, many piercings, and jaw-dropping hairstyles. Still, things for him outside of the court started getting a bit serious because the player was accused of sexual assault and spent excessive amounts of money drinking and partying.
Don Johnson
Don Johnson is one of the biggest TV stars of the '80s and '90s. The big bucks started rolling in after playing James Crockett in Miami Vice. His career path took an even bigger upright pattern when he starred in the popular series Nash Bridges.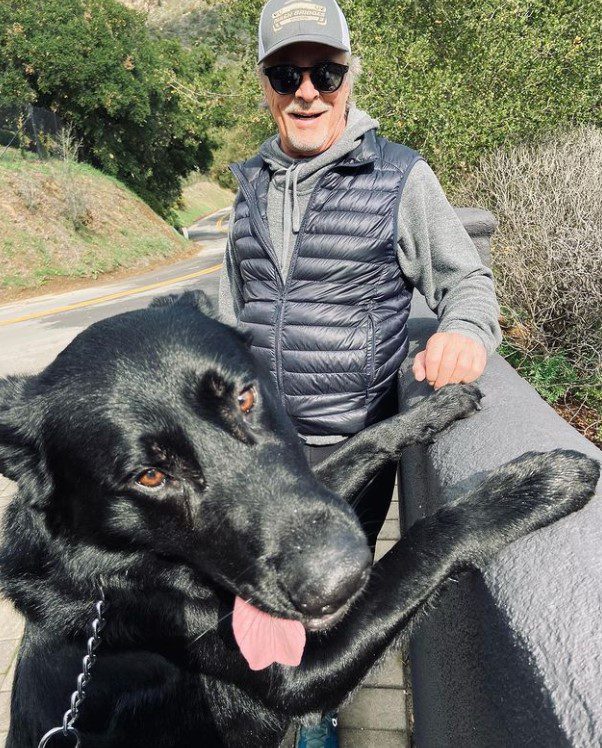 Unfortunately, the actor spent more than he earned even after he wasn't as active on the screen, so he stumbled upon several money issues. The first crisis was when he was accused of laundering $8 billion, but he was cleared of that one. The second problem was when he was about to lose his ranch but somehow gathered $14.5 million before the due date.
Wesley Snipes
No one wants to share their earnings with the country, but celebrities are often the ones to think they can beat the law. Wesley Snipes proved that he'd rather go to prison than report his actual earnings and pay taxes as most regular people do. The actor was a part of numerous incredible movies that brought millions to his account.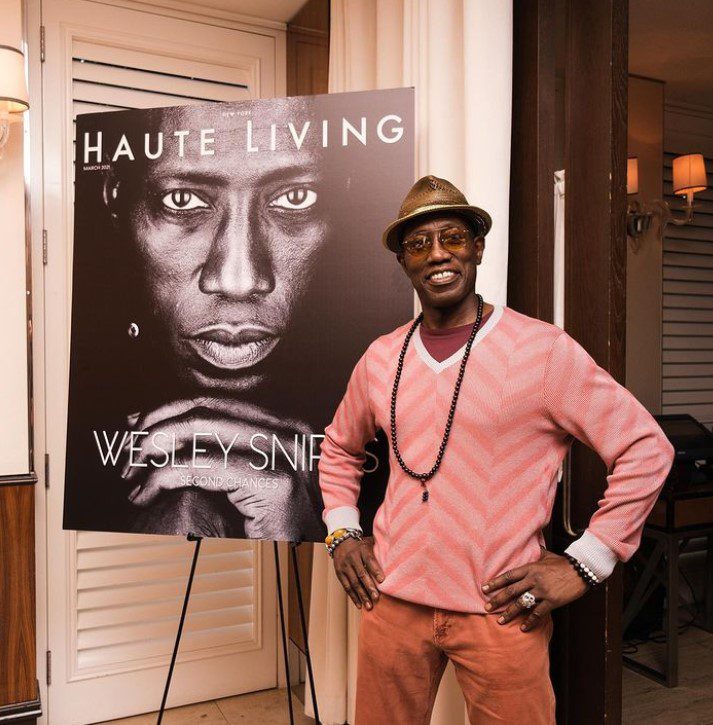 But, according to his statement, he was falsely advised by his financial advisors and ended up evading taxes. In 2008, Snipes was sentenced to three years in prison and later revealed that the experience made him a better man.
Meat Loaf
Meat Loaf was so successful at one point that you could hear his music everywhere around you. The singer's Bat Out Of Hell album is one of the best-selling albums of all time, with over 43 million copies sold.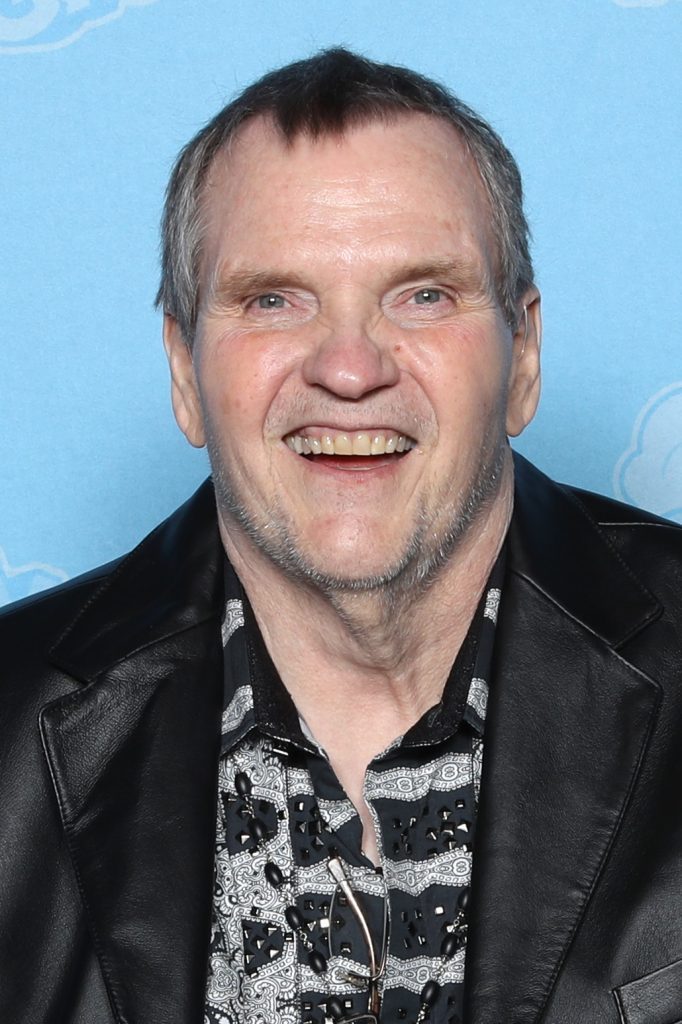 Even though he's enjoyed enormous success, the singer managed to get in so much financial trouble that he was battling 45 different lawsuits. His debt was around $80 million, but thankfully, it seems that he's getting back on his feet.
Joey Lawrence
Joey Lawrence became a huge star during the '90s, thanks to Blossom and Melissa & Joey. The actor gained fame and money fast, and it seems that he also lost them just as quickly. After a few successful shows, Lawrence's fame slowly faded away, but he continued with his expensive lifestyle.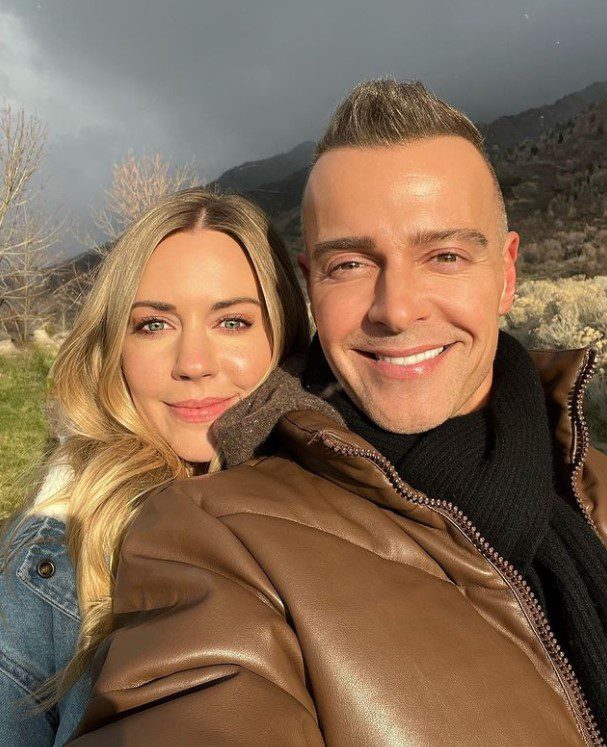 Joey and his wife went bankrupt and owed more than $350,000 for taxes, rent, credit card bills, loans, etc. Even though the couple only had $8,000 in the bank and $60 in cash, they still thought they could spend the money they didn't have on expensive purchases.
Lisa Marie Presley
If your father is Elvis Presley, it's safe to say that you're well taken care of financially for the rest of your life. Well, that's not quite the case for Lisa Marie Presley. Even though her father's estimated wealth she inherited was around $100 million, Presley still found a way to be almost $15 million in debt.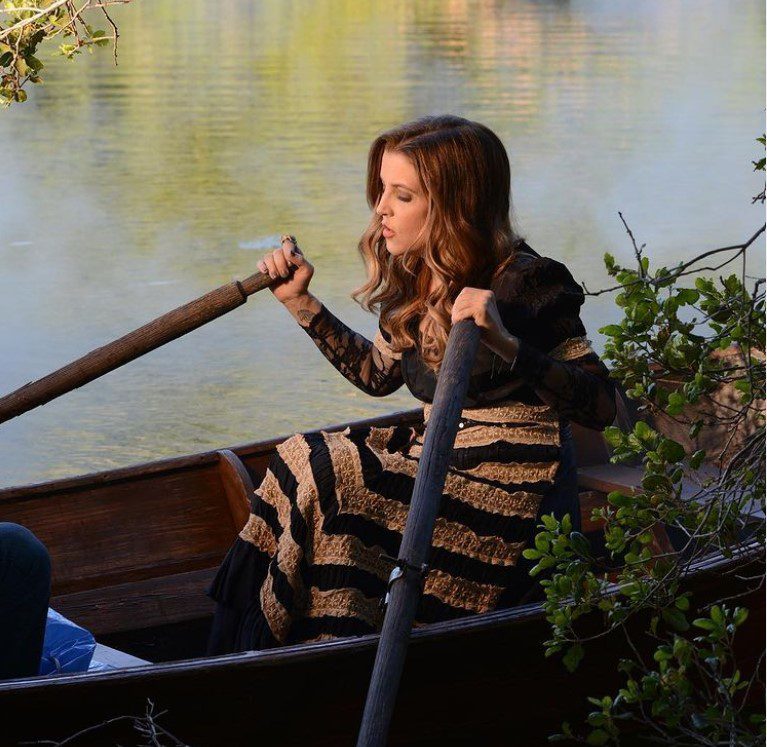 The singer blamed her flop on her financial manager Barry Siegel, who, according to her, made numerous mistakes, bad investments on her behalf, and received a considerable salary he set up for himself. On the other hand, Siegel stated that her financial situation is primarily due to Lisa Marie's unreasonable spending.
Larry King
Larry King was an active broadcaster ever since the 50s. The TV host we all know and remember had a hard time during 1971 because he was charged with theft. According to the accusations, King stole $5,000 from his partner, who later decided to drop the charges.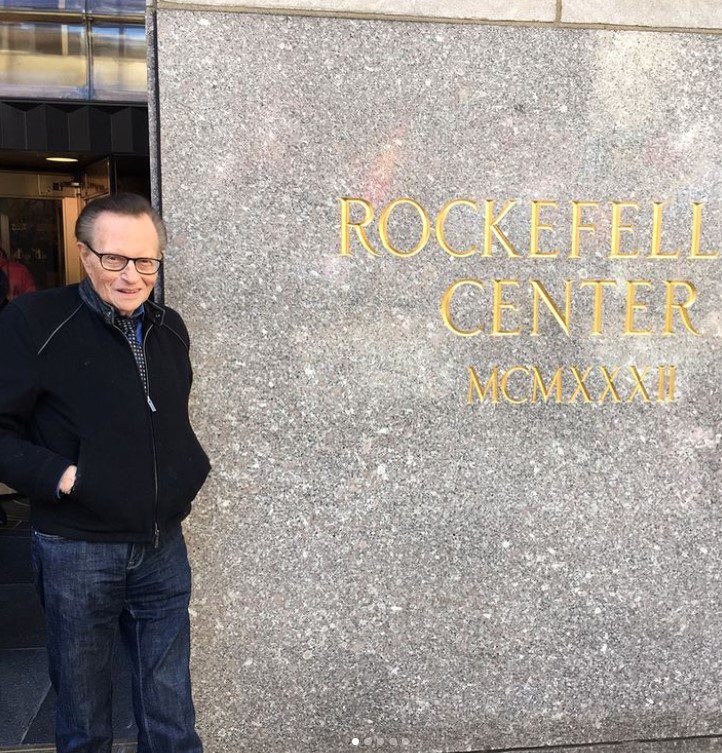 Due to this situation, Larry's career at that time suffered a blow, so he found it very hard to find a decent job. Eventually, he got into serious debt and had to file for bankruptcy. The good news is that he got out of the situation and went on to become one of the most iconic TV hosts of all time.
Mike Tyson
Mike Tyson was worth $400 million and still managed to go below zero! This is one of the craziest stories on the list because we could write pages and pages about the boxer's crazy life. However, despite being one of the wealthiest sportspeople ever, Tyson reached a debt of $23 million.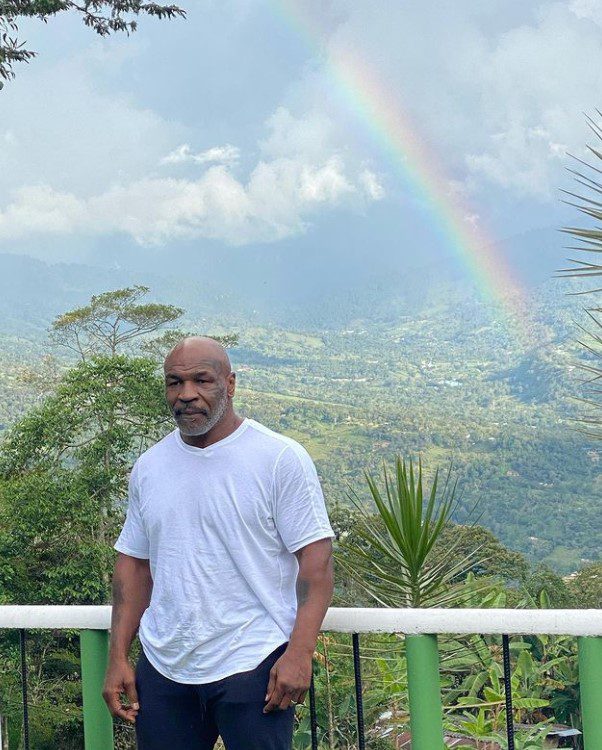 Mike spent most of his money on the most lavish, crazy, and unexpected things you could think of. He bought a pet tiger, parties, a golden bathroom, and much more. Tyson also went through several divorces, rehabs didn't pay his taxes, so all that got him to declare bankruptcy.
Willie Nelson
Willie Nelson is another unexpected story you have to hear. The singer might be a wildly popular and successful country singer, but he either has no idea about doing taxes or knowingly decides not to pay them. After the IRS investigated Nelson, they served him $16.7 million.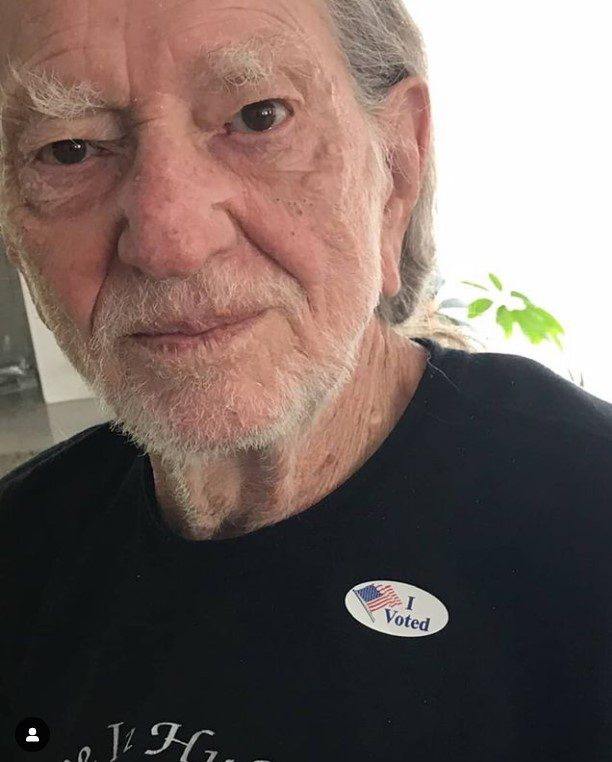 This is when Willie lawyered up and managed to score a much lower sentence of $6 million. However, he still couldn't pay the money, so the IRS agreed for Nelson to release an album titled Who'll Be My Memories (The IRS Tapes), and all the earnings went to them.
Stephen Baldwin
Even though the Baldwin name is quite popular in Hollywood, the younger brother of Alec didn't quite enjoy the same level of success. Stephen appeared in several great movies and had excellent supporting roles, but he disappeared from the TV screens after a short time.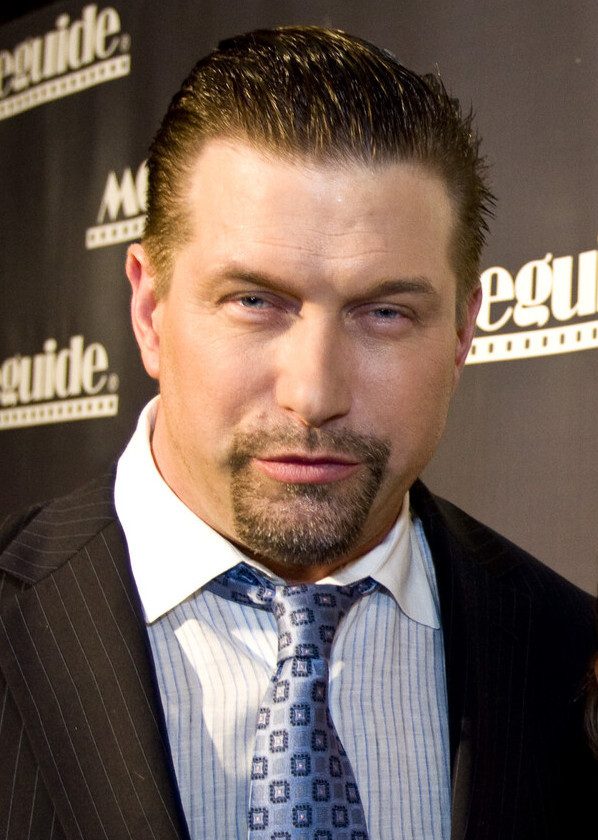 The younger Baldwin brother declared bankruptcy in 2009 because he got in a common celebrity situation- trying to evade taxes. As a result, the actor had considerable debts to his name, including two mortgages and credit card debt. Eventually, he ended up foreclosing his home and had to spend several years on probation.
Vanilla Ice
Is there a person who doesn't know the catchy song Ice Ice Baby? The person behind this massive hit, Robert Matthew Van Winkle, better known as Vanilla Ice, is the definition of a one-hit-wonder. Even though his song made him rich, the singer's career went stale, and he kept spending like he had a substantial income.
What got him into big trouble was his separation from his ex. The rapper was supposed to pay her $10,500 in alimony each month, but he decided to skip those payments. Therefore, his ex-wife sued him, making him closed more than half of his fortune and the alimony he owed.
Wayne Newton
Wayne Newton got famous during the '60s when he had several hit songs, but the fame didn't last long. So, his next step was to become a Las Vegas performer, and he's never stopped doing that since then. Although Newton was crowned as the top-earning entertainer in 1983, things took a different turn.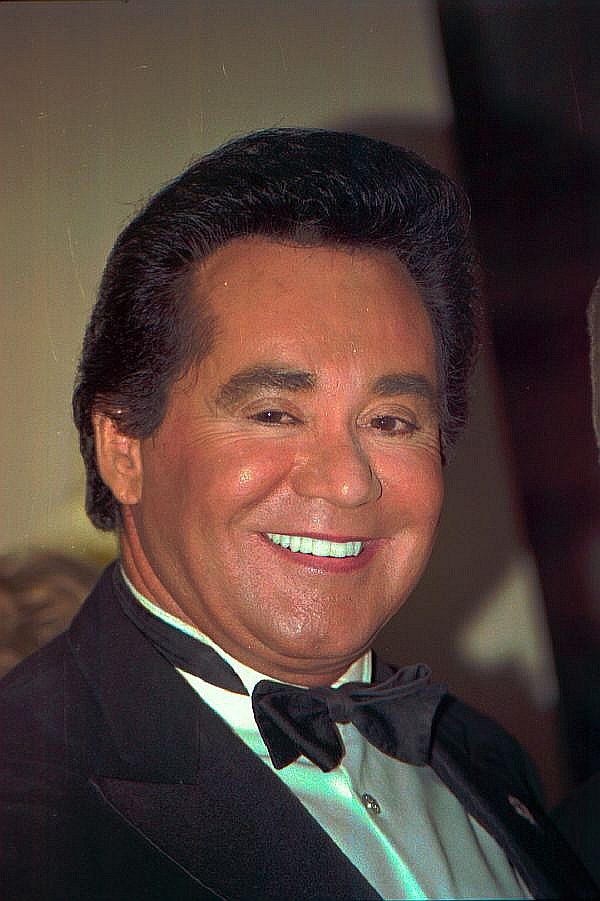 Despite being a big figure in Las Vegas for decades, Wayne has constantly faced money trouble since 1992. He first had to declare bankruptcy due to his $20 million debt and then owed the IRS almost $2 million.
Tionne 'T-Boz' Watkins
Tionne was a member of the popular 90's group TLC. Together, the three ladies released big hits like No Scrubs and Waterfalls that raised them to stardom. However, the 'T' in TLC, Tionne got into serious financial trouble after living a luxurious life she couldn't afford anymore.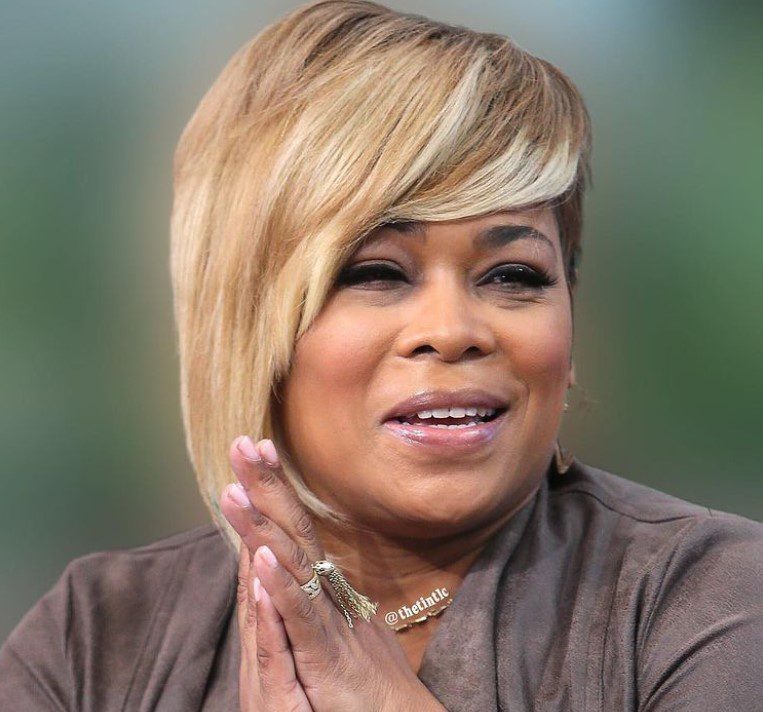 The singer filed for bankruptcy three times, was almost a million in debt, and was late on her mortgage payment. The group was supposed to reunite and start releasing music again, but unfortunately, Lisa Lopez died, and their plan went to vain.
Lil' Kim
Lil' Kim's life has been an exciting one, especially when you consider that she's been a rap queen for decades. Sadly, the extravagant Kimberly spent time in jail for perjury due to shooting charges and decided to turn her life around after getting out.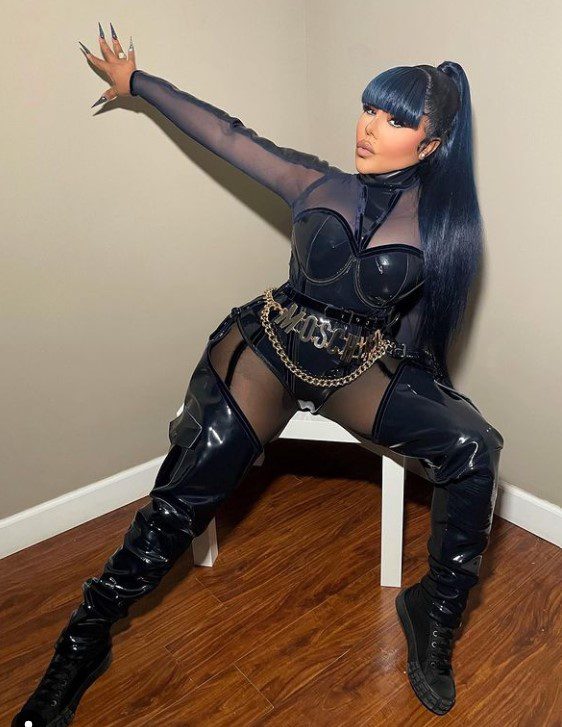 Even though she probably tried hard, the rapper got in trouble with the IRS after revealing that she owed the state more than $1 million in taxes. Unfortunately, her legal team also sued her for not receiving their payments, so Kim had to reimburse them with a staggering sum of $200,000.