Gender Bender: 35+ AI Photos Of Hollywood Celebrities In Reverse Genders
By Jhoana C September 6, 2023
---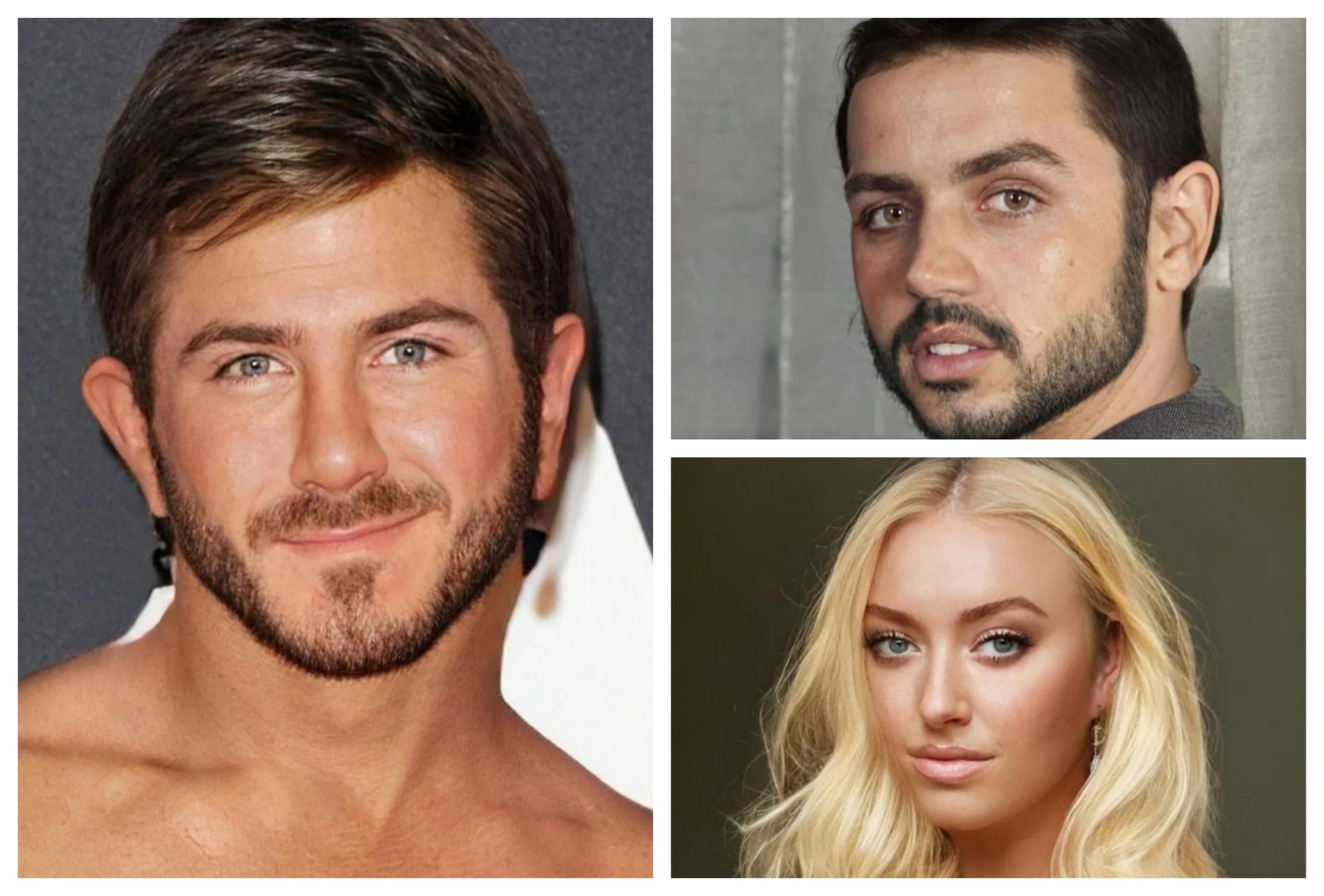 This article was originally published on
whythese
Ever wondered how you'd rock the opposite gender look? Don't worry; we've all been there! We can't help but imagine ourselves as attractive heartthrobs or dazzling beauties, and hey, maybe even the dating pool hierarchy would shift! It's not just us ordinary folks; even our beloved celebrities can't escape these curious musings. But fear not; thanks to the magic of AI, we can now satisfy our curiosity with the abundance of gender swap photos floating around the web.
Oh, the wonders of artificial intelligence! It has revolutionized the game, giving birth to a plethora of gender swap filter apps. And guess what? We won't be left behind in this trendy sensation. Brace yourself as we present 45 mind-bending photos of your cherished Hollywood stars transformed into the opposite gender. Get ready to scroll down and witness your favorites like you've never seen them before!
#1 Nicholas Cage
When it comes to acting skills, only a few male Hollywood celebrities can boast they're better than Nicholas Cage. And guess what? The same can be said when these guys take a gender-swapping detour! Just look at this image as evidence—even Nicholas Cage can rock the role of a stunning lady.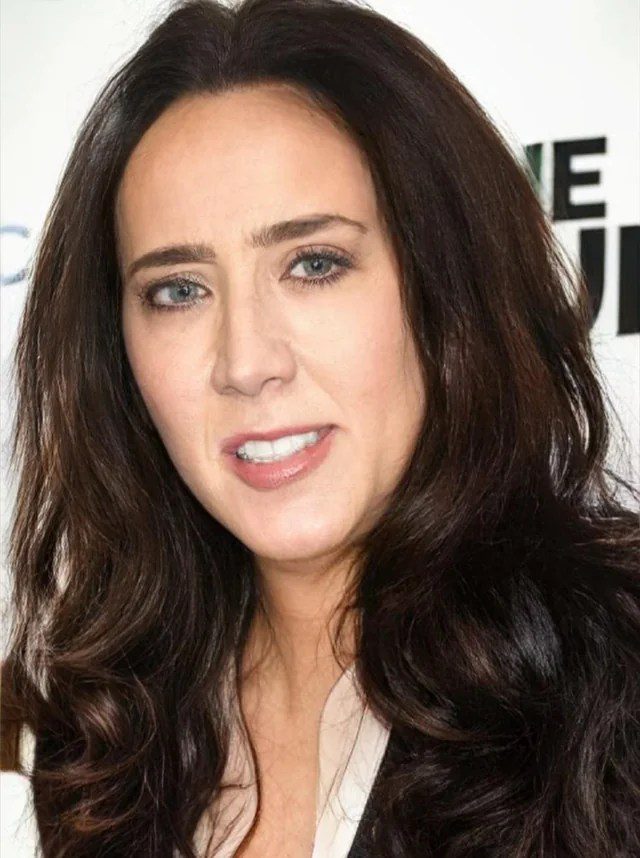 This girl version of the Con Air and The Rock actor would have surely looked better if a little younger. Nicola, as we'd like to call the actor's girl version, could easily give budding Hollywood starlets a run for their money.
#2 Jared Leto
Oh, Jared Leto and his portrayal of The Joker in Suicide Squad. Now that was a topic that sparked some heated debates! But here's something that'll make you chuckle: when you see this picture, one thing becomes clear—Jared Leto can rock the feminine side like nobody's business!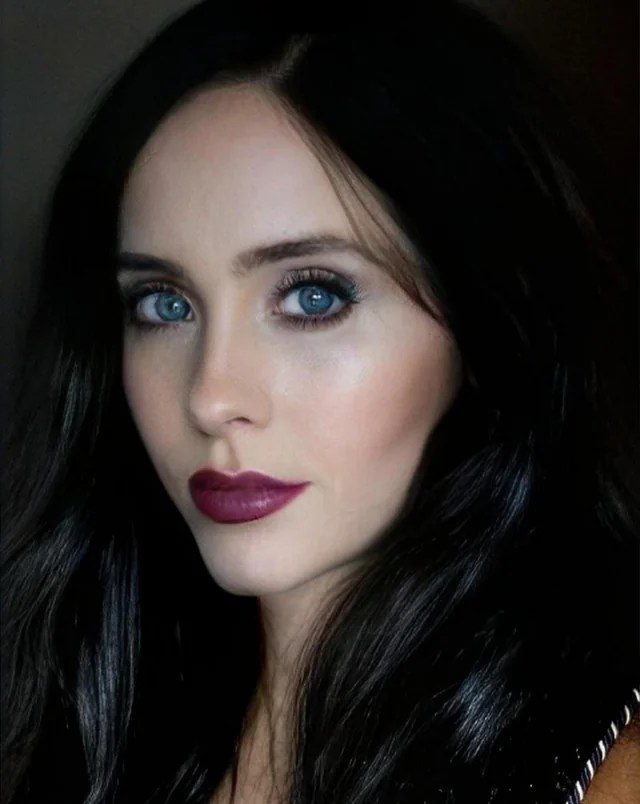 Oh, those mesmerizing blue eyes of Jared Leto's female alter ego! They have a power all their own, capable of hypnotizing men and making them dance to her tune. One gaze into those captivating eyes, and you'll find yourself falling under her spell, willingly doing whatever she asks.
#3 Snoop Dogg
Snoop Dogg dropping it like it's hot, even at 51! Look at him all glammed up and ready to slay that red carpet. Who would've thought right? With her sitcom-worthy charm, we can practically envision this young woman being cast in a hilarious show about friends hustling to make it big in the bustling city.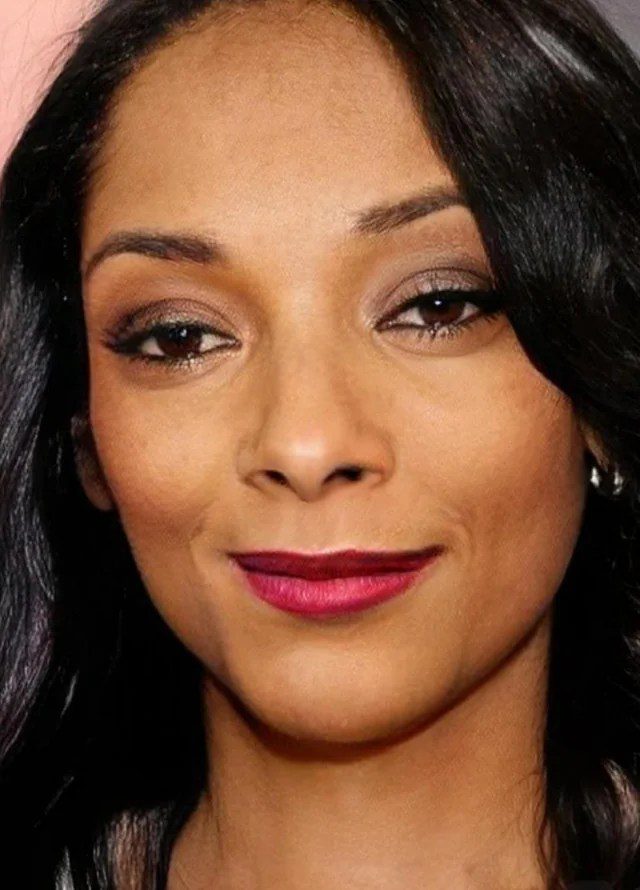 Although he's made some controversial remakes about women in the past, the rapper has made a 360-degree turn and now says that the women of today are getting empowered. We are glad he's had a change of heart.
#4 Gordon Ramsay
Just take a look at this picture, the female version of Gordon Ramsay still has that unmistakable Ramsay vibe, doesn't she? It's like she's screaming, "This dish is RAW, you donkey!" at clueless restaurant cooks in our heads. Can you imagine it too?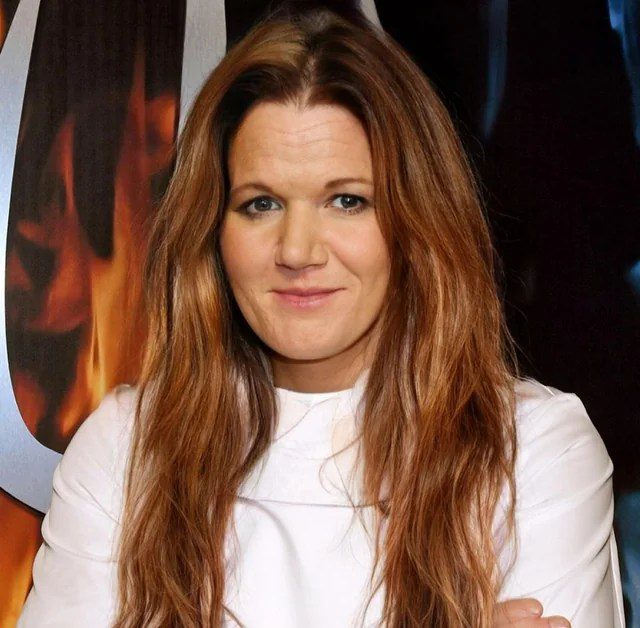 Sure, he might have a knack for outbursts, but deep down, you can't deny his unwavering commitment to serving up top-notch cuisine. That dedication to quality is something our grateful tummies will never stop thanking us for. So, hats off to you, Gordon Ramsay, for adding that extra spice and sizzle to the culinary world!
#5 Kirsten Dunst
We never thought we'd utter these words, but Kirsten Dunst makes a fine young man. This is an image that ladies would love—if this male version of the actress sauntered up to their table, introducing himself, you can bet your bottom dollar they'd be handing out their numbers.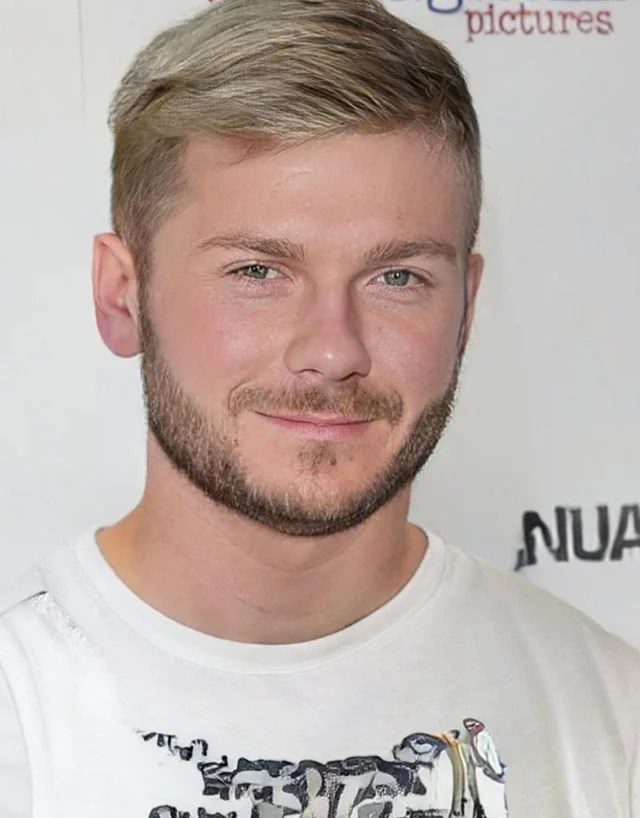 If we didn't spill the beans, could you even tell that this image of Kirsten Dunst was created by AI? If we didn't know any better, we'd say this is an up-and-coming star looking to make his mark on Hollywood. There's so many of them sometimes we can't tell them apart.
#6 Adam Driver
We don't mean to be cheeky, but doesn't the female Adam Driver just look like Adam Driver with a wig on? We're dying to know your thoughts on this one! It's like a game of "spot the difference" with a twist.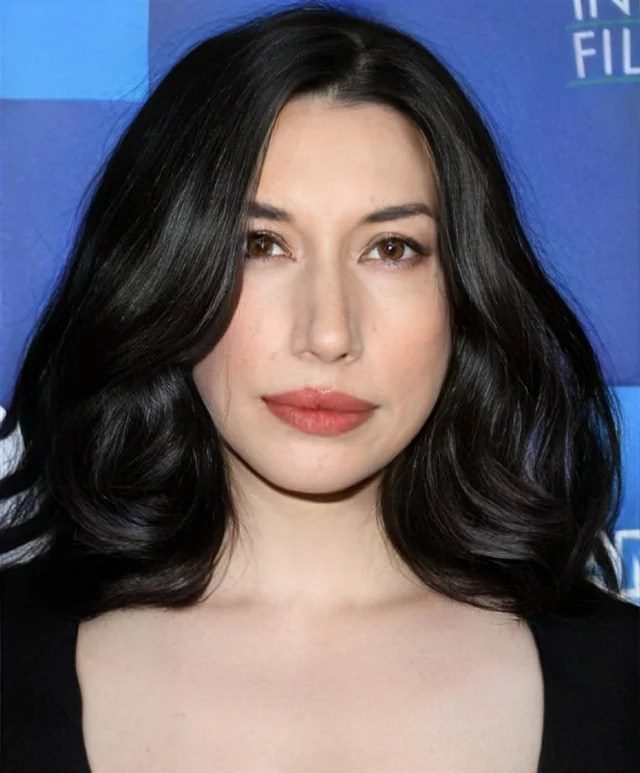 It's the perfect chance to remind everyone that looks aren't the be-all and end-all. After all, a sense of humor is like finding a pot of gold at the end of the rainbow—it's right up there on our list of must-haves!
#7 Gigi Hadid
This male version of Gigi Hadid seems to be in dire need of some serious shut-eye! Talk about sleep deprivation and an all-around exhausted look. Poor guy could definitely use a few days off, far away from the hustle and bustle, nestled in the loving arms of nature.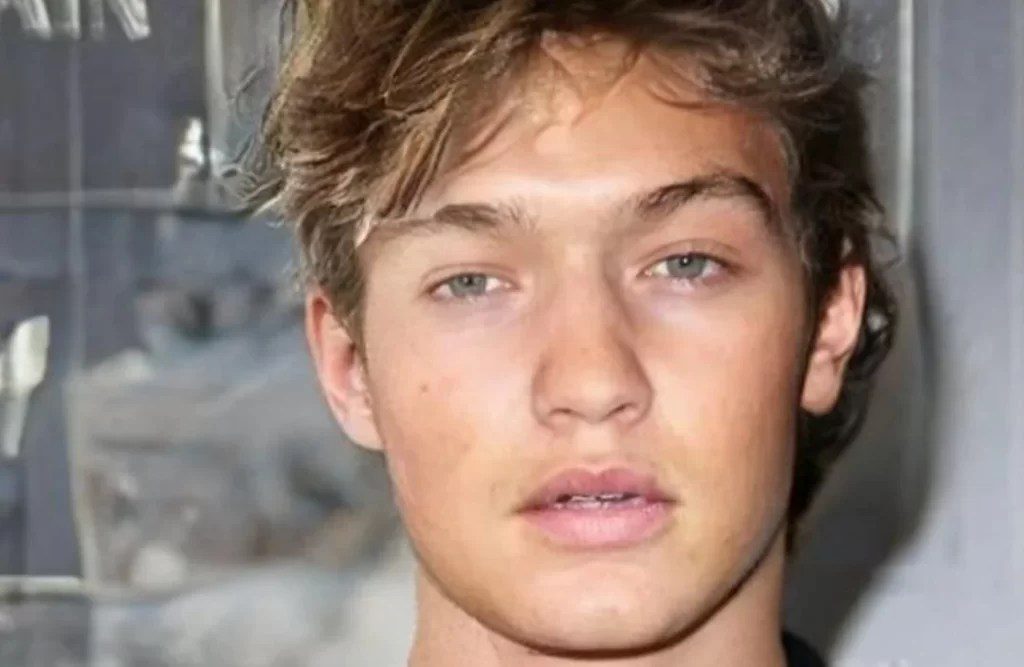 A few days disconnecting from modern life to reconnect with your inner self will undoubtedly improve this male Gigi Hadid's disposition and perhaps put a smile on that sad face. He might even start seeing an increase in modeling gigs.
#8 Channing Tatum
We've finally got a glimpse of what a female Channing Tatum might look like! Our imaginations have been running wild ever since his unforgettable Lip Sync Battle performance, where he had the honor of sharing the stage with none other than Queen Bey herself.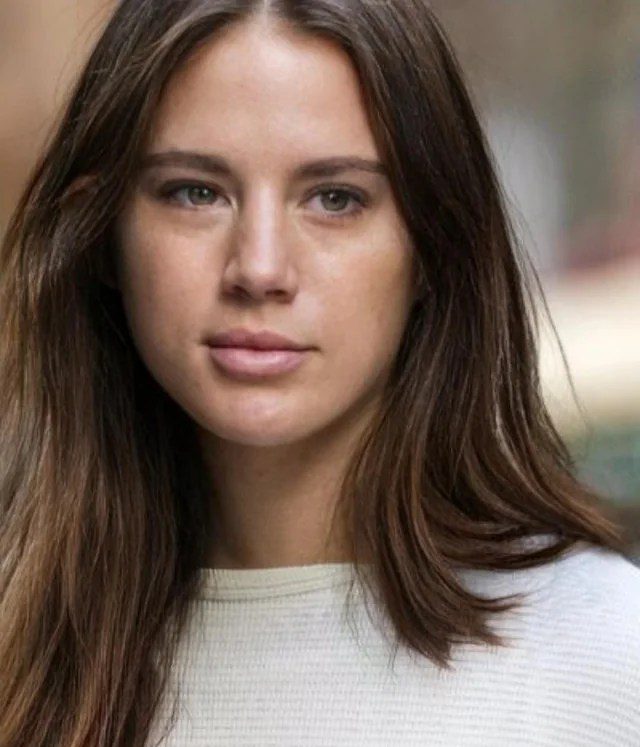 It's a far cry from the actual Channing Tatum wearing a dress and makeup who performed to Beyonce's Run The World in a bid to outperform his now ex-wife Jenna Dewan who imitated his Magic Mike moves. Who's the better dancer?
#9 Paris Hilton
In this intriguing photo, the heiress of the Hilton hotel chain may not be radiating fiery hotness. Still, we can't deny that the shimmering top screams "Paris." Now, let's shift our focus to the male version before us. What's the verdict, friends?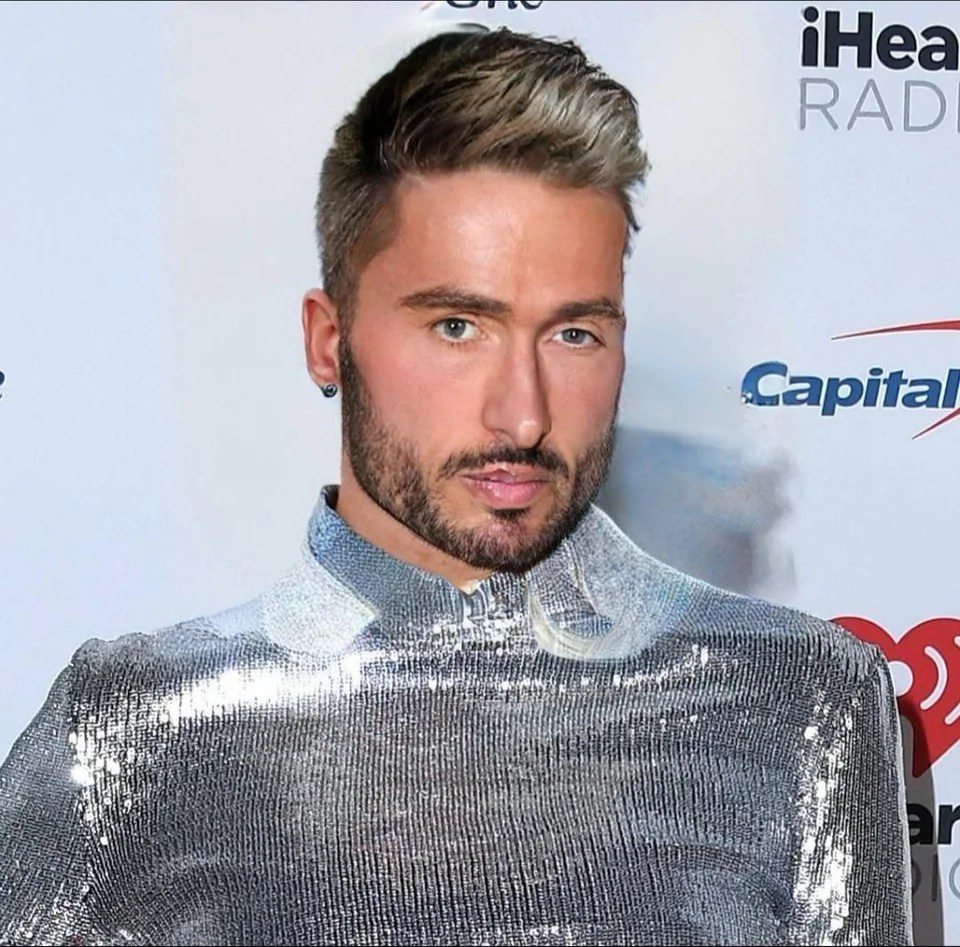 Whether you say yay or nay to this imagined 'star', you must give credit where it is due. Thanks to AI, we no longer have to imagine our favorite celebrities in their opposite genders. It's amazing what technology can do nowadays.
#10 The Weekend
Pinch us because we never thought we'd utter these words in our wildest dreams: The Weeknd is an absolute stunner as a lady! This singer can take this as a compliment, no doubt about it. And dare we say he resembles an American actress whose name we can't remember right now.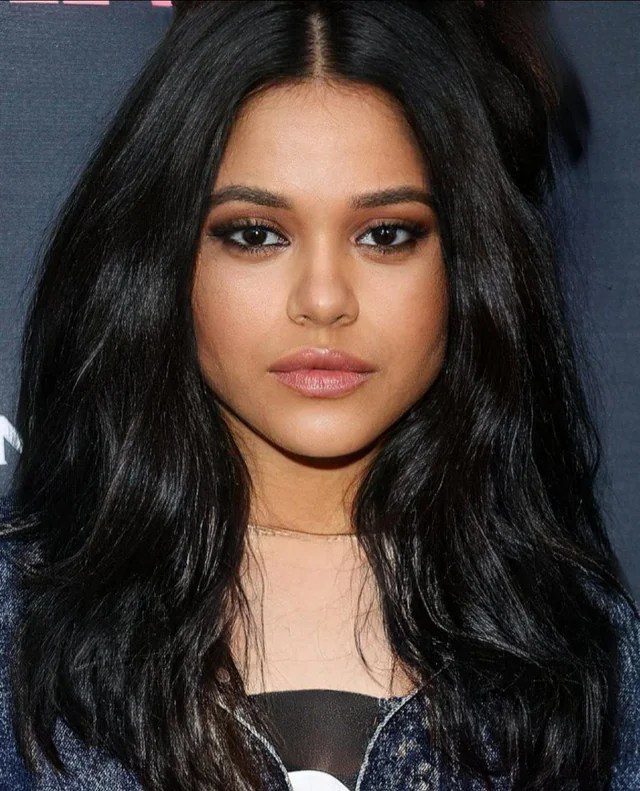 The Weekend can easily pass for a young actress on the verge of her Hollywood breakthrough. She looks like one of the stars who has a brief role in slasher movies. She's one of the young girls who makes bad decisions and dies a few minutes into the film.
#11 Penelope Cruz
The male version of the Spanish actress looks like someone many women would love to date! You know what they say about Latin men. They are muy caliente, thoughtful, romantic, loyal, and passionate. Surely you couldn't ask for anything more?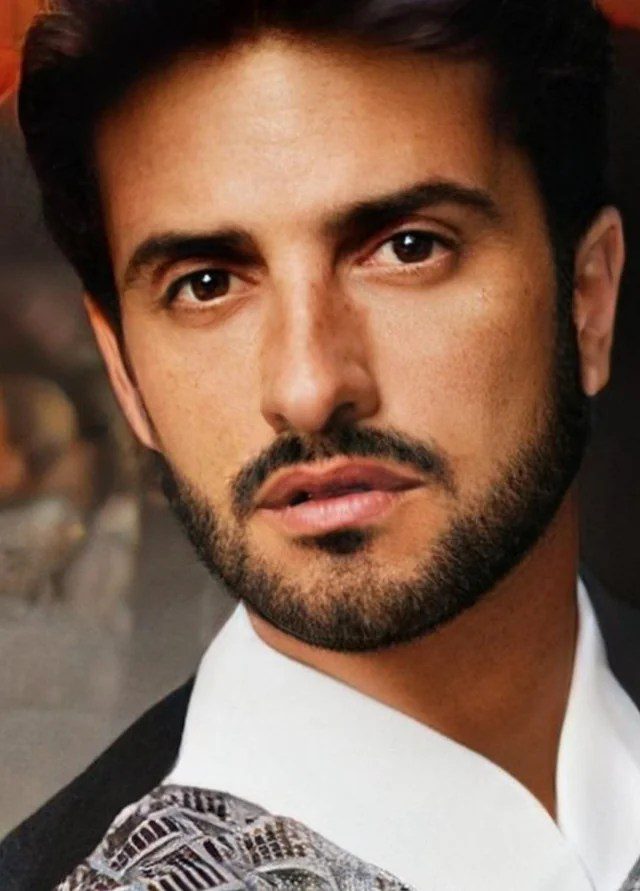 Throw in a good sense of humor to the mix and you have yourself a keeper. However, we're veering dangerously far from the topic. Yes, Penelope Cruz is a handsome man that can easily make women all over the world swoon.
#12 Ryan Gosling
Get ready to swoon, folks, because here's another Hollywood leading man who would make an absolute knockout leading lady: the one and only Ryan Gosling! This star has stolen our hearts with his on-screen charm and shared his profound thoughts on the power and strength of women.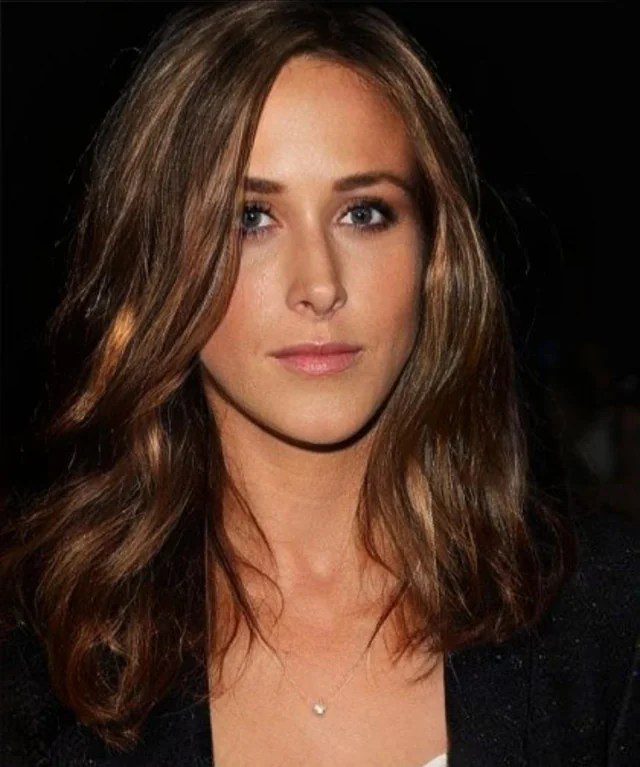 Eva Mendes is one lucky lady to have someone like Ryan Gosling in her life, a responsible husband and a doting father. His household is full of women after all, he has two daughters, Esmeralda Amada, 8, and Amada Lee, 7.
#13 Jennifer Aniston
We all have our own opinions, right? And as they say, beauty is in the eye of the beholder. So, brace yourselves because we're about to drop a hilarious truth bomb: Jennifer Aniston should consider herself lucky to be born a woman because, let's face it, she might not have been the most attractive dude around.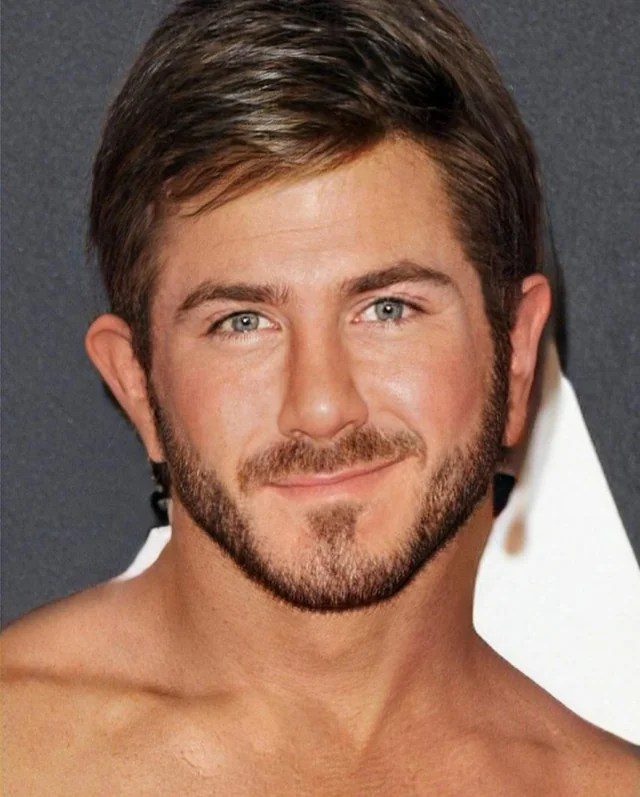 Alright, alright, we hear you! Maybe, just maybe, we could be totally off the mark here, and our sentiments are as rare as a unicorn sighting. Who knows, in some secret corner of the world, some ladies consider Jennifer Aniston's male version to be the epitome of good looks.
#14 Post Malone
Hold your horses, folks, because in this photo, Austin Richard Post, better known as Post Malone, looks just like any other young woman! If we didn't realize that this image was the result of an AI gender swap, we could easily mistake them for someone's daughter, off to embark on an exciting college journey.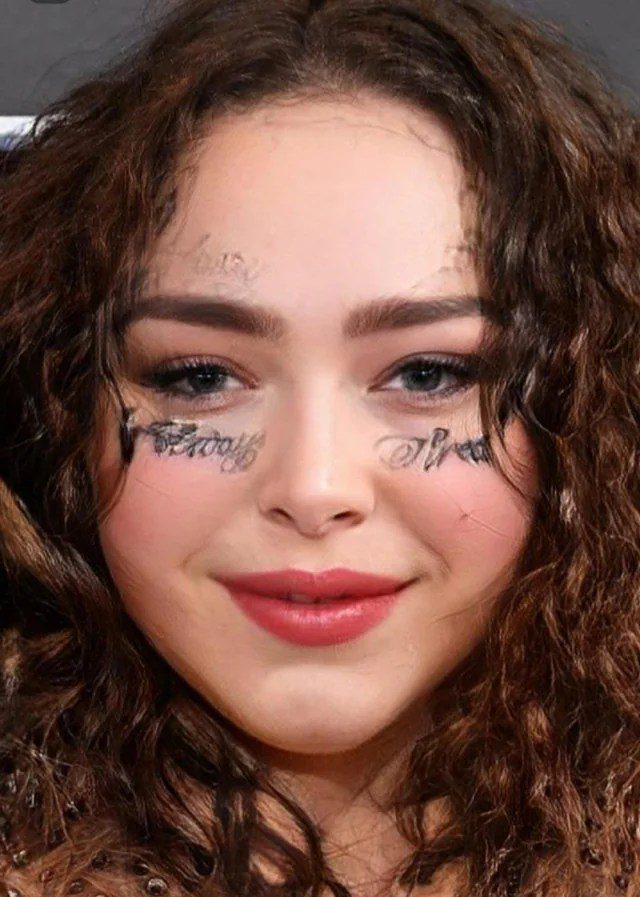 Some claim he's living proof that money can make anyone seem hot to the ladies. We beg to differ; the man has talent! He has countless accolades, including a Billboard Music Award for Top Male Artist and American Music Award for Favorite Male Pop/Rock Artist.
#15 James Corden
Even after bidding farewell to the Late Late Show after nine spectacular seasons filled with celebrity interviews, carpool karaoke, and epic crosswalk musicals, James Corden continues to shine brightly in the entertainment world. Here he looks like a child actress, as you would see in films geared toward families with young children.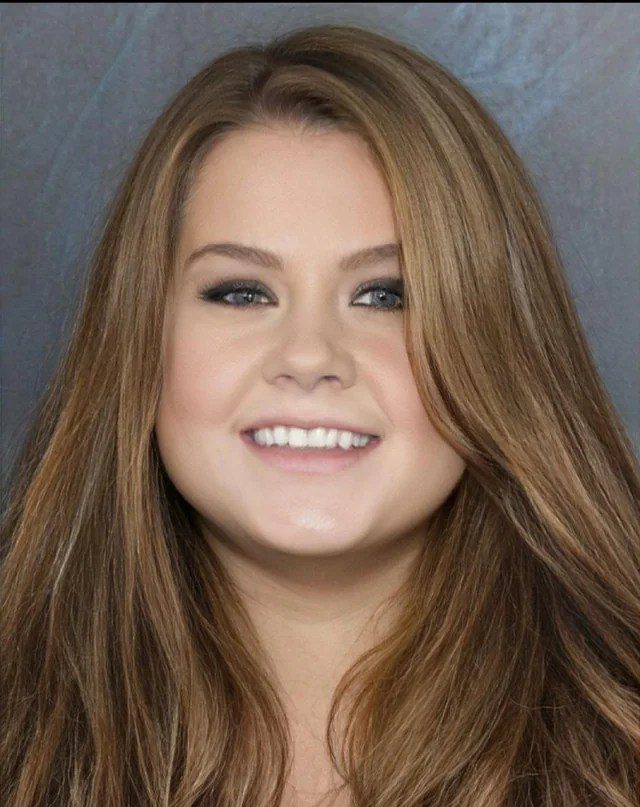 The former host, like a few other men on this list, has had his fair share of controversial statements about women in the past. But here's the thing, folks, we can't help but wonder if their perspectives would change if they were to walk a mile in the shoes of the fairer sex.
#16 Bad Bunny
We almost didn't recognize Benito Antonio Martin, also known as Bad Bunny, in this photo; we had to look twice! This Puerto Rican singer, rapper, record producer, and songwriter has certainly come a long way since his breakthrough hit, "Soy peor," in 2016.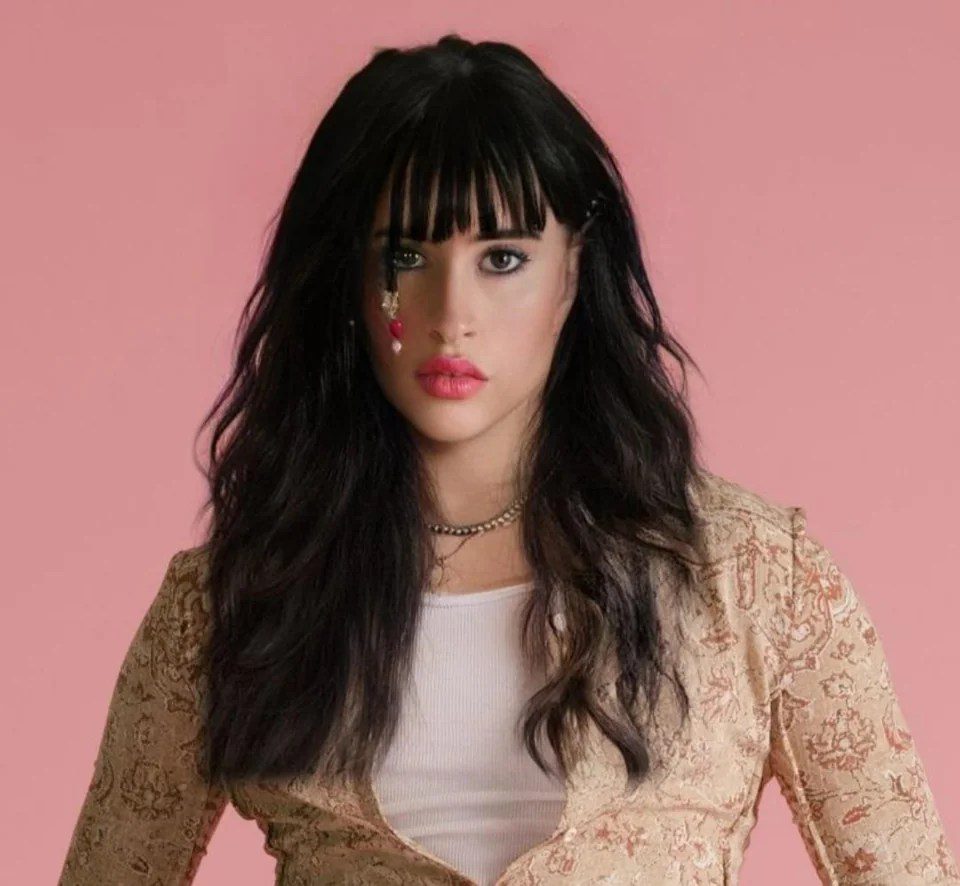 He has mentioned that violence against women affects him and uses his platform to boost awareness of gender-based violence. He also called out misogyny and machismo during his 2020 Billboard Music Awards acceptance speech. We think he'd make a beautiful, outspoken, intelligent woman.
#17 Shakira
The Latin vixen has found herself knee-deep in a sea of man problems lately, and the ups and downs of her relationship with retired soccer star Gerard Piqué have been on full display for the world to witness. But nothing can ever dull the radiant shine of Shakira's star.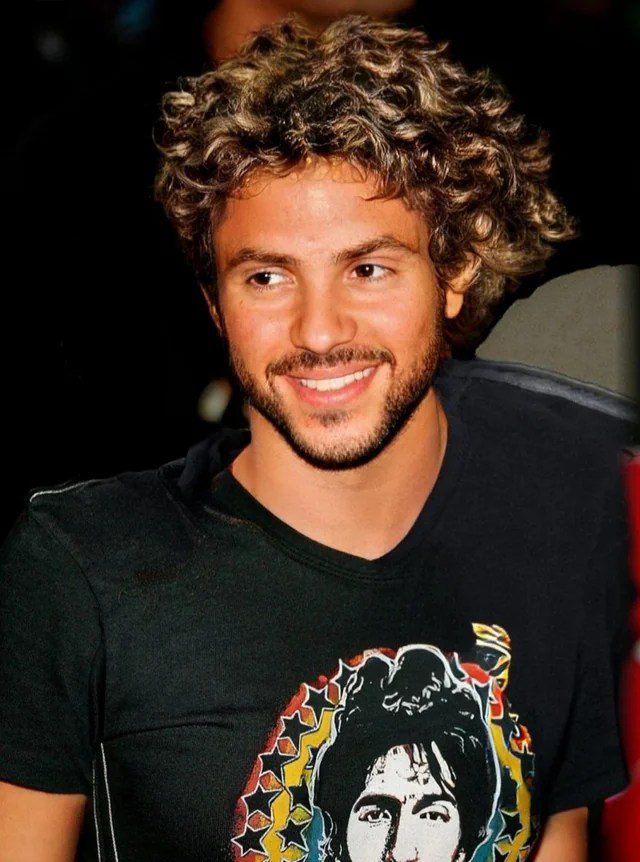 She came out with a new album and has even released a few songs for catharsis. As if to prove that she is no man-hater, she looks like your regular Latino man here. Without a doubt, she is good-looking in either gender.
#18 Sam Smith
We've got another controversial star on this list: the one and only British singer, Sam Smith! Now, Sam has faced their fair share of public criticism for their "satanic" and "vulgar" themes and performances. Let's not forget their reputation for pushing boundaries with their raunchy music videos.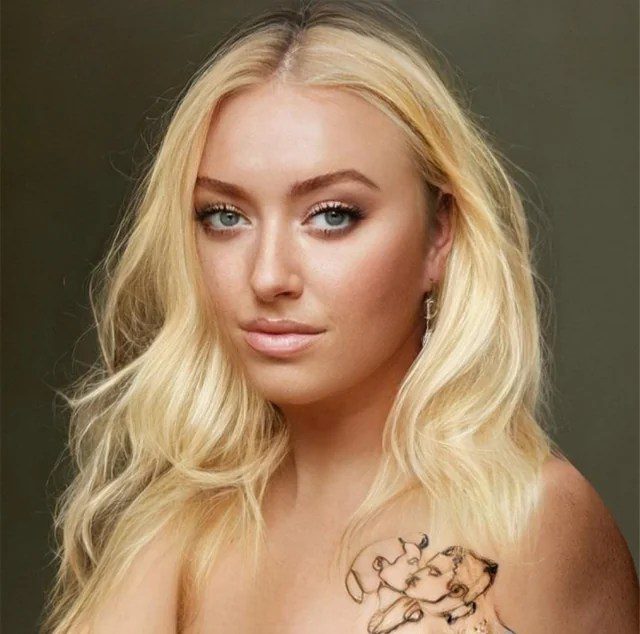 Curiosity piqued? Wondering how Sam Smith would look as a woman? Well, fret no more, for we're here to satisfy your anticipation! Feast your eyes on the photo above, where Sam transforms into the fabulous Sammy Smith. Is this the kind of woman you'd like to be friends with?
#19 Vanessa Hudgens
This American singer's most iconic role will forever be etched in our hearts as Gabriella Montez from Disney's wildly successful High School Musical series. We sang along with her, danced our hearts out beside her, and shed tears when she and Troy Bolton went through that heartbreaking breakup.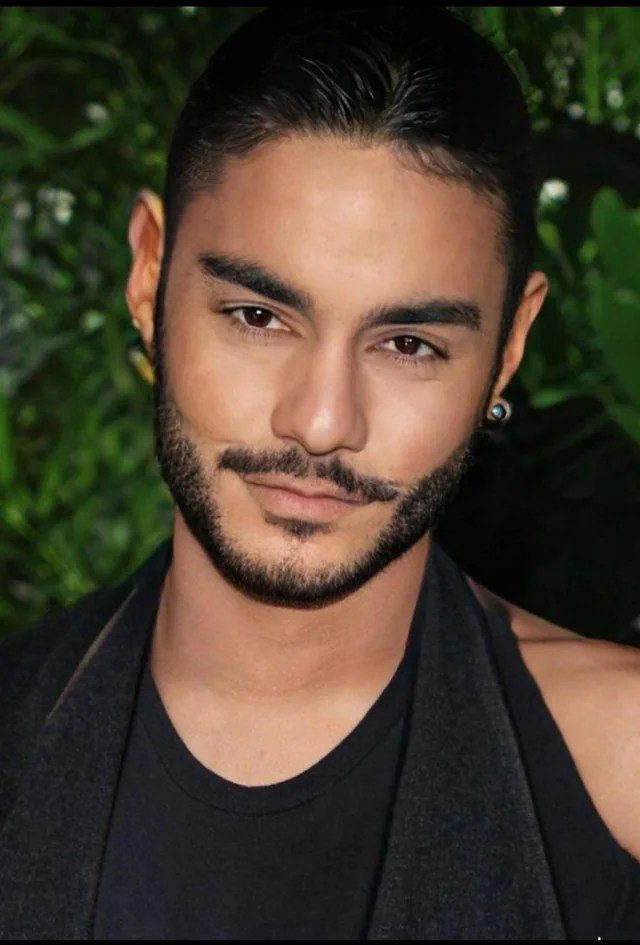 Vanessa Hudgens has come such a long way, but she will always hold a special place in our teenage hearts. Here she is looking extra masculine with her beard and short, slick hair. Do you think this version of Vanessa would get a significant role in the Bad Boys movies?
#20 Ashton Kutcher
How we adore our favorite quirky airhead on television, Ashton Kutcher! Since bidding farewell to his hilarious character Kelso in That '70s Show, he's delved into meatier and more serious roles, showcasing his versatility as an actor. And boy, did we enjoy seeing him on the big screen!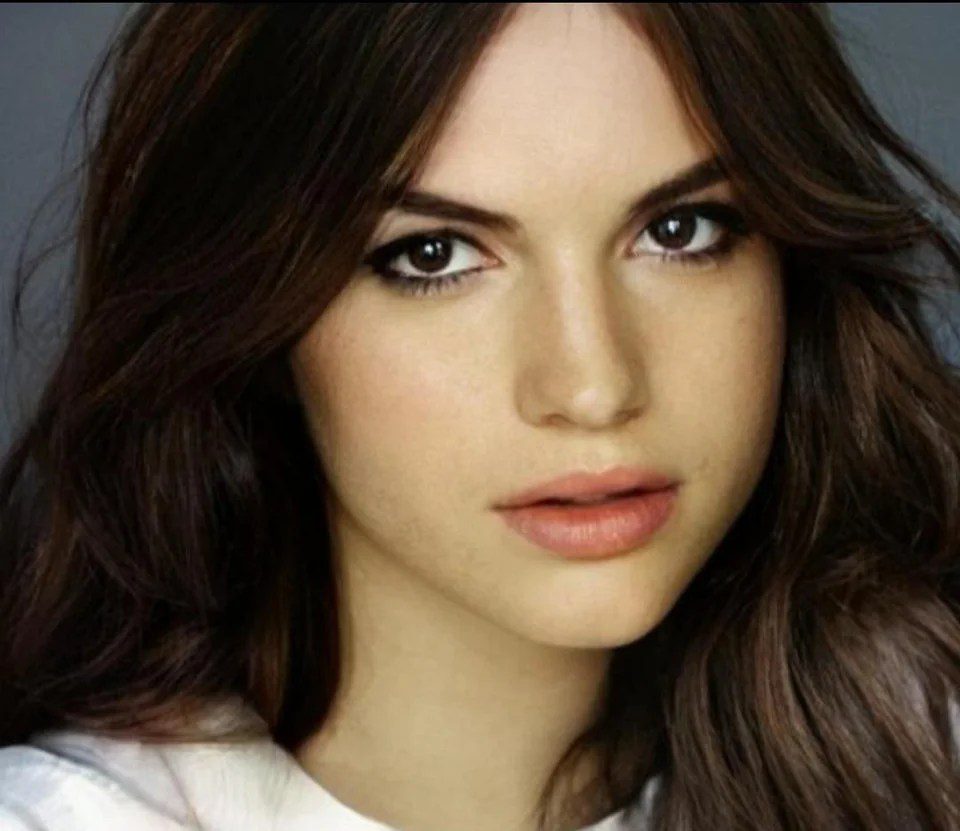 The million-dollar question arises: should Mila Kunis be worried about this stunning female version of her husband? With her captivating presence, this gender-swapped Ashton Kutcher could easily give Mila a run for her money when it comes to leading lady roles in the glitz and glamour of Tinseltown.
#21 Rihanna
With a string of hits under her belt, such as Umbrella, We Found Love, Diamonds, Work, and Where Have You Been, most people know or have heard of Rihanna. The Barbadian singer and self-made billionaire, thanks to her Fenty Beauty line, is preparing to be a mother for the second time.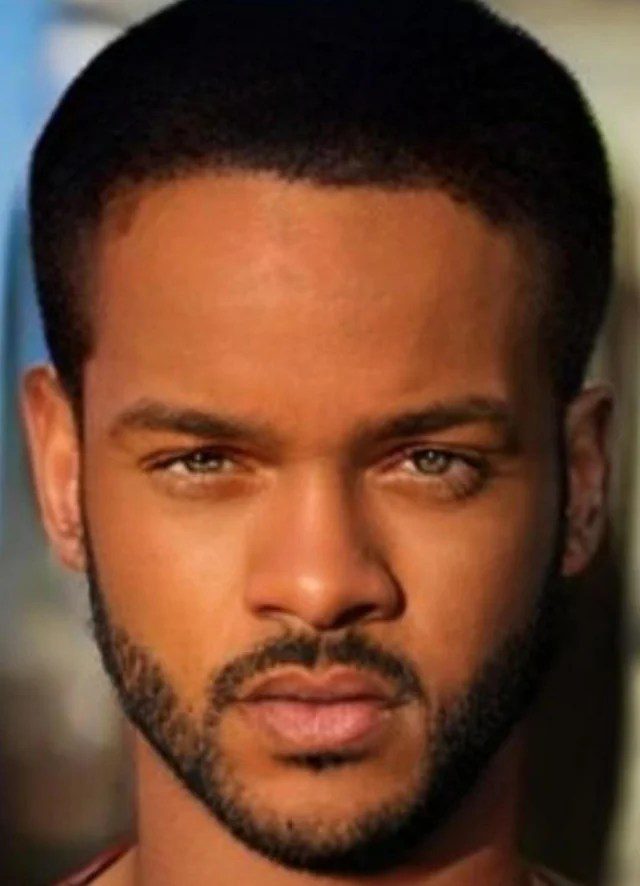 The female version of this celebrity is sporting some serious facial hair, giving off "baby's daddy" vibes! Who would've thought? Now, here's the burning question: can this male version step up to the challenge and rock the stage during the Super Bowl Halftime?
#22 Emily Blunt
Our brilliant British actress deserves a standing ovation for her outstanding achievements in the industry. With a Golden Globe and SAG awards under her belt, she has rightfully earned her place in the spotlight. But here's something you might not have known: she's a mother of two and the loving wife of actor John Krasinski.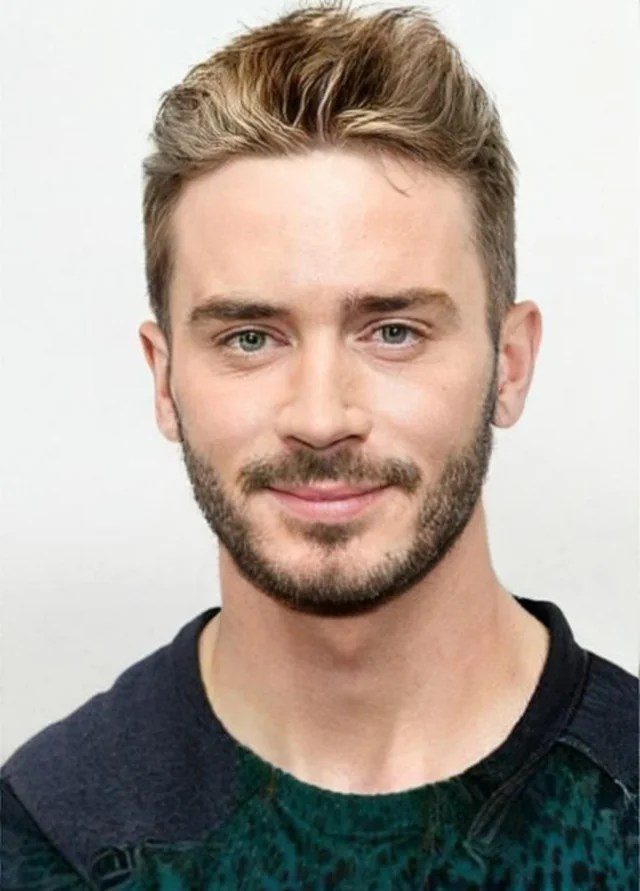 Would you like to see her become more masculine or play masculine roles? Would you care to see her as a man? We're not giving you any chance to say no to that last question because here she is in her male glory.
#23 Ana de Armas
Let's talk about Hollywood's sizzling leading lady of the moment, Anna de Armas! This talented actress took our breath away with her phenomenal portrayal of the legendary icon Marilyn Monroe in Netflix's Blonde. It was a moment that felt like time had rewound as she brought the blonde bombshell back to life.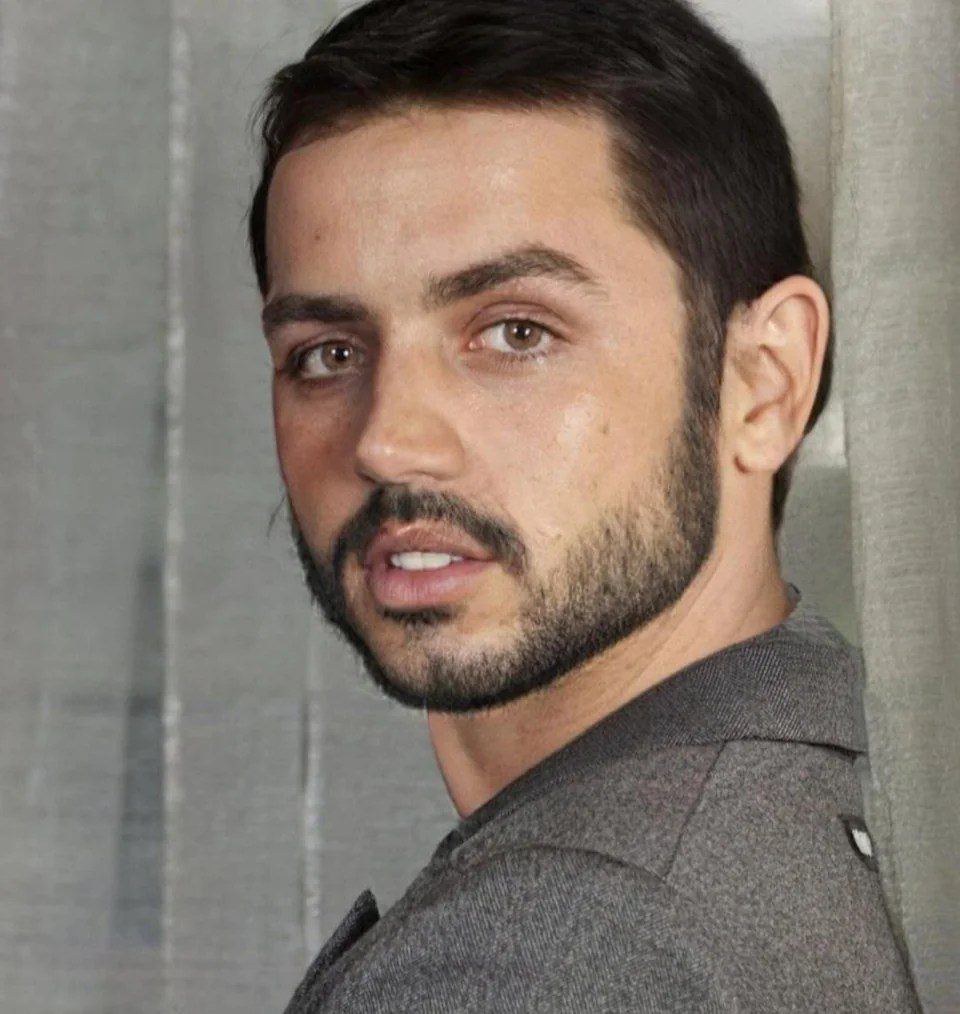 If you think she looks fantastic as a woman, wait till you see her as a man! She looks attractive either way, and we are certain many will agree with us. The Cuban-Spanish actress has the looks and the talent, and she can do it all.
#24 Kendall Jenner
The infamous member of the family that knows no shortage of airtime and controversies—none other than Kendall Jenner! This girl is no stranger to the dazzling limelight, as she struts her stuff as one of the highest-paid models in the industry. You can't escape her face—it's everywhere!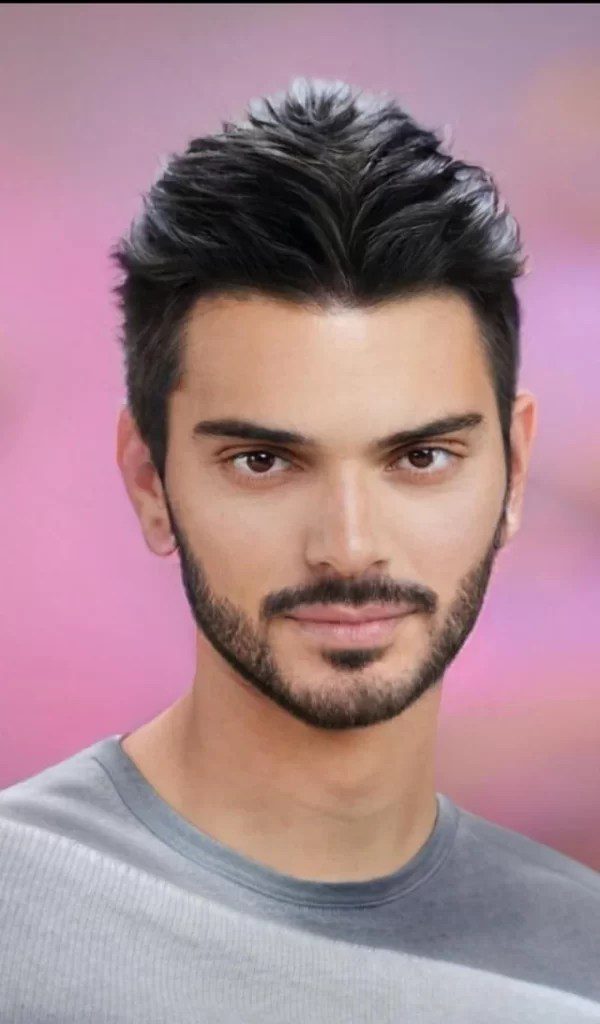 While she's busy gracing magazine covers left and right, let's take a moment to ponder the male version's potential. Could he rock those catwalks with an interesting face that turns heads and leaves jaws dropping? Will this man bag million-dollar deals with major brands?
#25 Jason Momoa
Standing tall at a striking 6 feet 3 inches, Jason Momoa is an imposing force to be reckoned with. Just imagine that larger-than-life image of his adorned with countless tattoos, a rugged beard, and those glorious long curly locks. It's safe to say he's the epitome of an alpha male.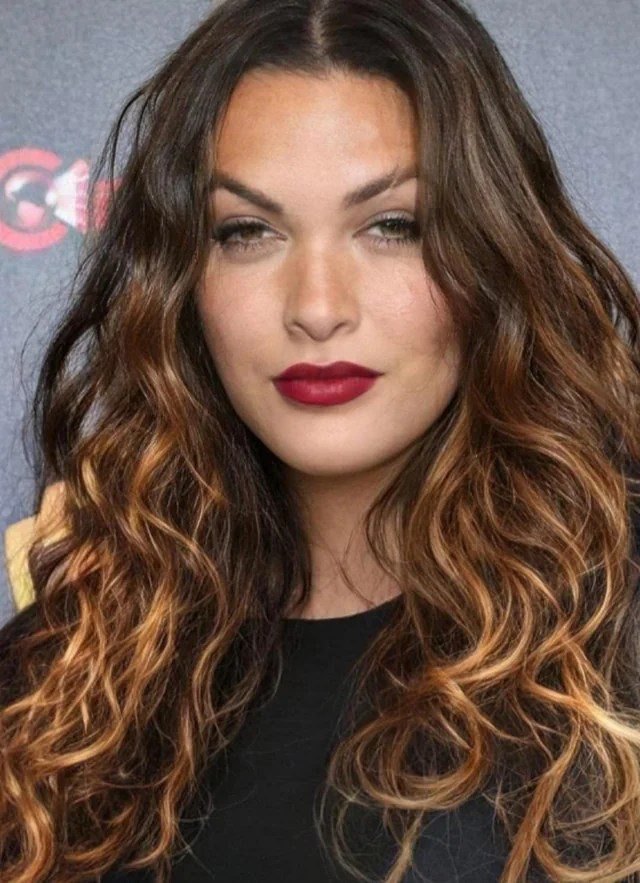 Who would've thought that Khal Drogo would transform into a stunning woman? She's a sight that demands attention and leaves us all a little breathless. We wouldn't be surprised if people line up at the bar, buying her drinks just for the chance to strike up a conversation with her.
#26 Orlando Bloom
We've witnessed Orlando Bloom's enchanting transformation when he portrayed the iconic Legolas in The Lord of the Rings movies. His long blonde hair and ethereal presence captivated hearts and left us all swooning. But in this photo, he takes attractiveness to a whole new level!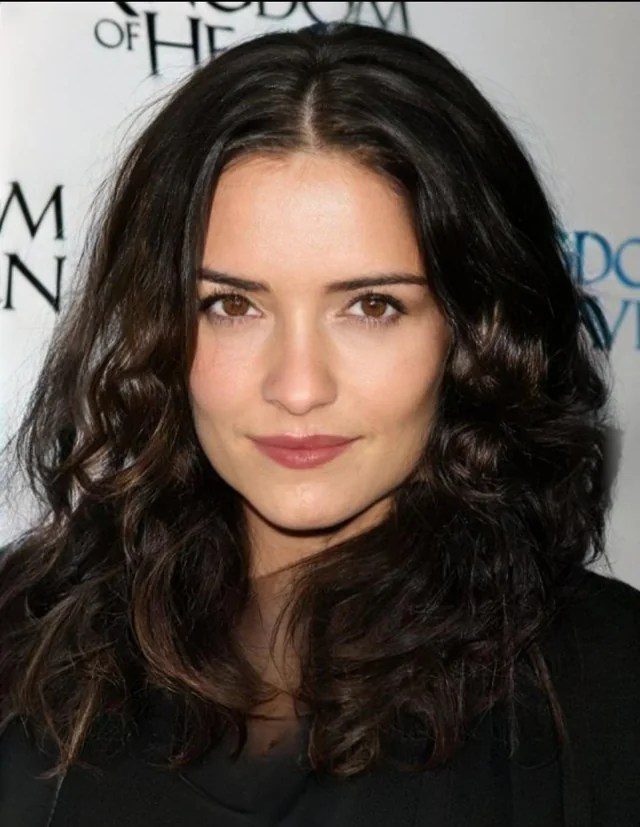 Those piercing brown eyes can hypnotize any man within a fifty-mile radius. Katy Perry might want to keep an eye out because her fiancé can easily outshine her as a drop-dead gorgeous woman. But fear not; this is all in good fun, with no harm intended.
#27 Julianne Hough
One of the cast of ABC's Dancing with the Stars in 2007, Julianne Hough has seamlessly crossed over from dancing to acting. She has starred in a few movies, including Dirty Grandpa, Footloose, and Safe Haven. But did you know that she had a little part in Harry Potter?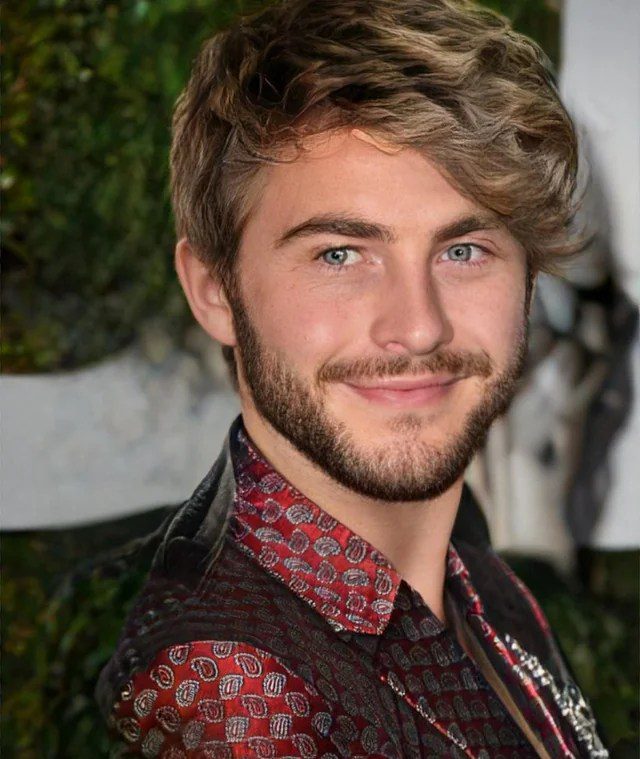 Just picture her male counterpart striding down the red carpet at a star-studded event or a glitzy movie premiere. The cameras would be going wild, unable to capture every angle of his striking presence. We can't help but imagine the buzz and excitement surrounding him.
#28 Johnny Depp
Prepare to be captivated by one of the most versatile actors of our time, none other than the enigmatic Johnny Depp! Known as Tim Burton's 'muse,' he has effortlessly brought to life many unforgettable characters, from the iconic Jack Sparrow to the poignant Edward Scissorhands and the whimsical Willy Wonka.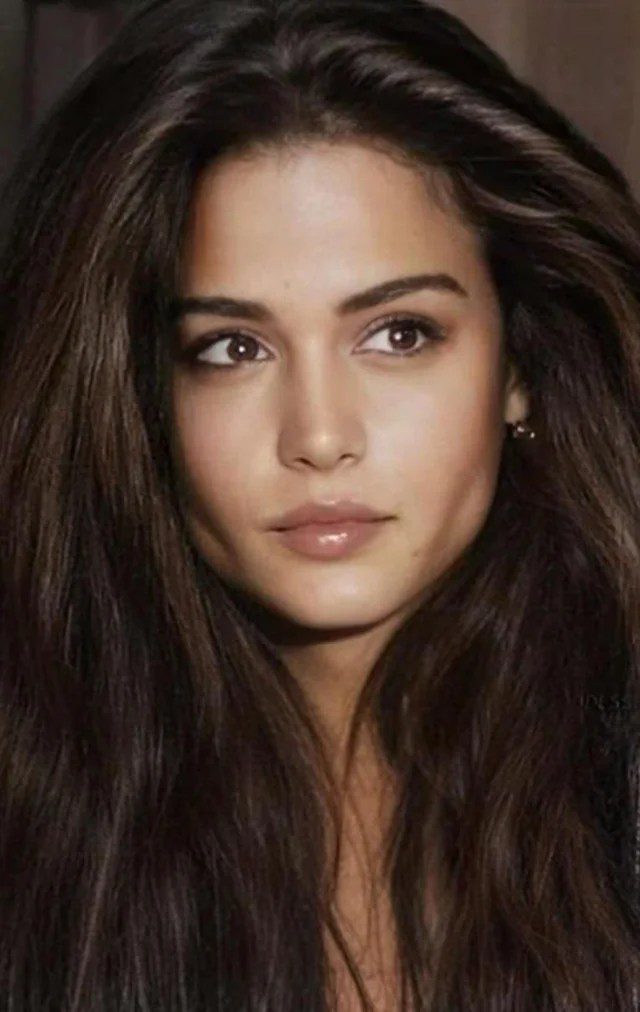 This younger female version of the iconic star is an absolute knockout! It's like stepping into a time machine that whisks us back to the vibrant 80s, reminiscent of the legendary Brat Pack era. With this photo, we can't help but reminisce about the days when Johnny ruled the screen in 21 Jump Street.
#29 Miley Cyrus
Hold onto your wrecking balls because we've witnessed the incredible transformation of the one and only Miley Cyrus! From her days as everyone's beloved child star in Disney's Hannah Montana to the powerhouse performer she has become today, Miley has taken the world by storm.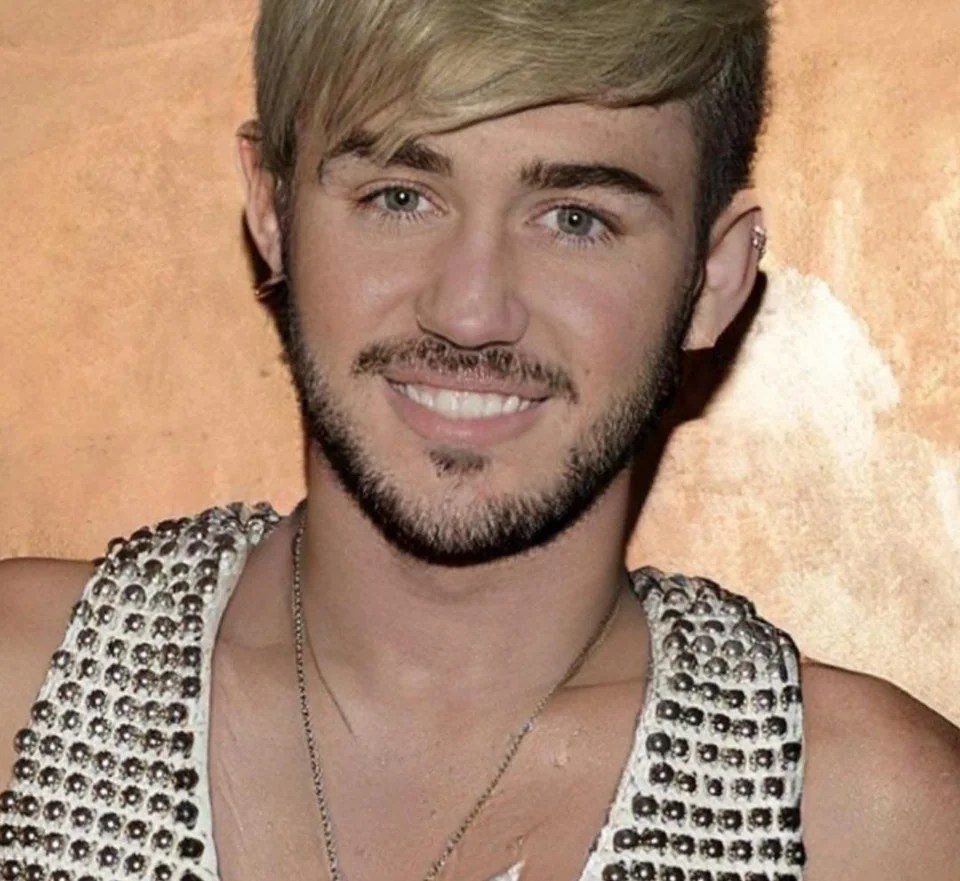 Now, picture this: a showdown between the male version of the singer and her ex-husband, the actor Liam Hemsworth, in an epic fistfight. Who would come out on top? Ah, the suspense! While we can only imagine the outcome, one thing is for sure: this gender-swapped version a winner!
#30 Lil Nas X
Get ready to celebrate the vibrant and fearless Lil Nas X, the rapper who fearlessly stands as a feminist icon! He wears his colors with immense pride, breaking barriers and challenging norms. While we may not know if he has ever imagined himself as a woman, one thing's certain: this image is undeniably pleasing.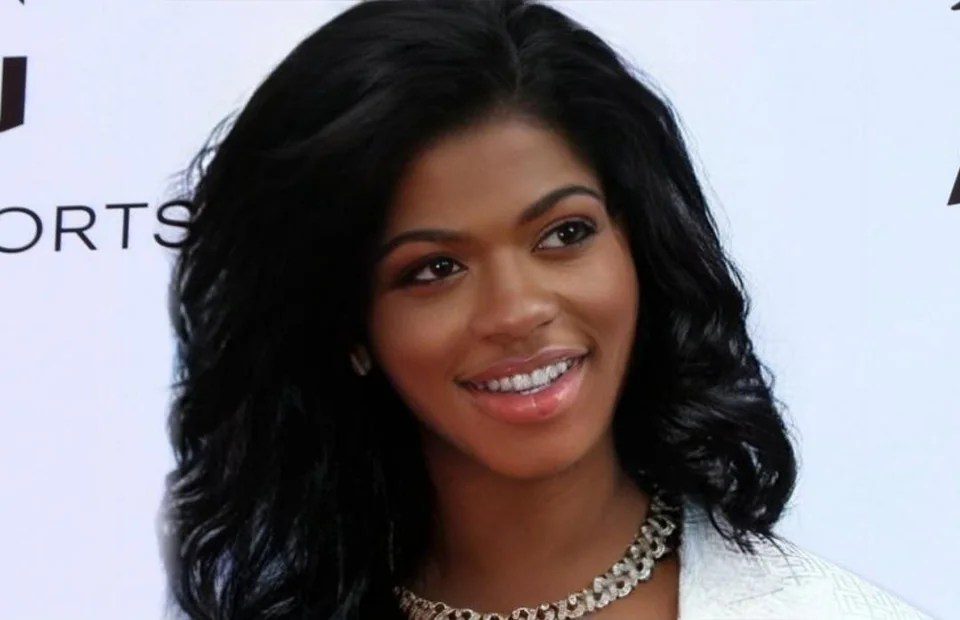 He looks like he could give other black young females a run for their money. This face is ready for the silver screen and can easily take on the challenges and pressures in Hollywood. This female version might even be a triple threat—acting, dancing, and rapping.
#31 Joseph Gordon Levitt
Joseph Gordon Levitt is one of the few child stars who didn't have any issues growing up and taking on adult roles. He started acting at the tender age of 6 and today boasts a few awards, including a Golden Globe Best Actor Award for Musical or Comedy.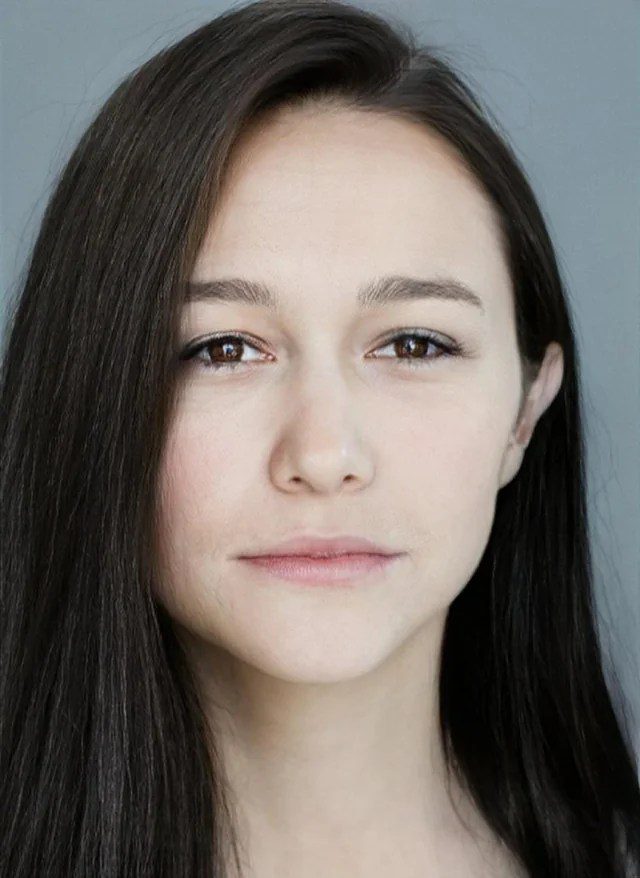 Here is the female version of the actor. Do you think this woman would also go into acting like her male counterpart? Or would she pursue something else and work in a field that helps humanity, such as medicine or scientific research?
#32 Jessie Williams
Prepare for a dose of incredible talent and versatility with Jessie Williams! From the halls of Grey Sloan Memorial Hospital to the bright lights of Broadway, Jessie continues to shine brightly, leaving an indelible mark on the world of entertainment.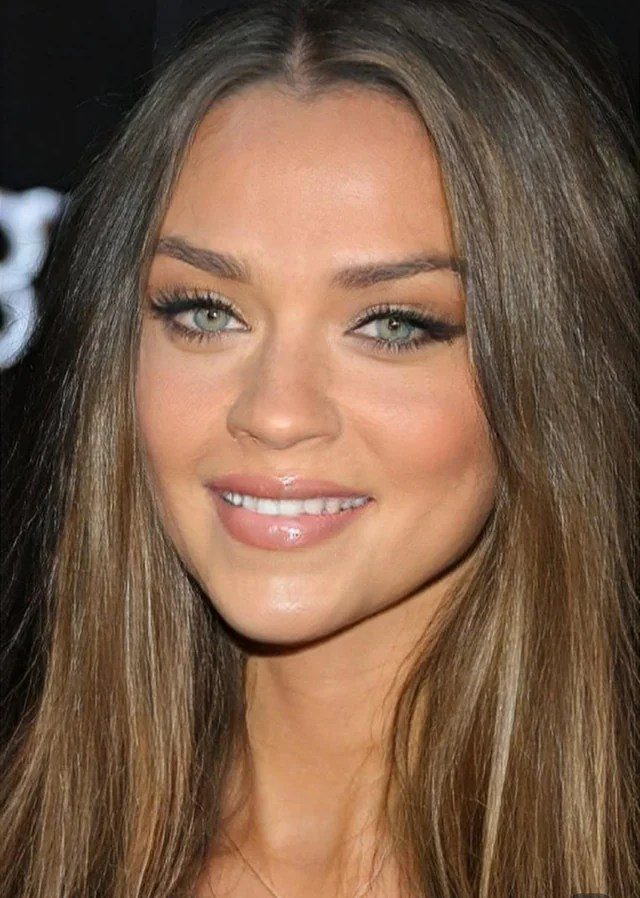 The activist says he is inspired by black women and the black LGBTQ community. So, we would not consider it too farfetched to picture him as a go-getting female who is successful in whatever she does. And can we also say she looks good?!
#33 Cara Delevigne
With a jaw-dropping net worth of $50 million, the next lady on our list is the epitome of success, strutting her stuff in countless high-profile campaigns for renowned brands like Chanel, Zara, and Burberry. Talk about a resume that sparkles with glamour and style!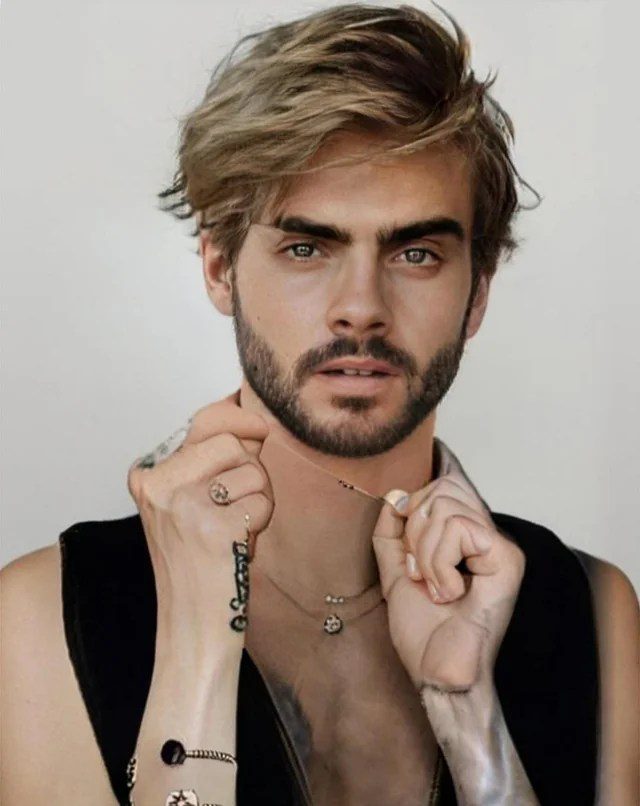 Cara is openly bisexual so it's not difficult to imagine her as a male. Here is the reverse gender Cara looking like she can still spearhead campaigns for fashion houses. We bet this Cara can still earn millions with his male face!
#34 Adam Levine
The Maroon 5 vocalist loves receiving attention from women and was recently caught flirting with not just one, but three ladies. Now, if you're wondering why this has become such a concern, it's because the singer is actually married to the former Victoria's Secret model Behati Prinsloo.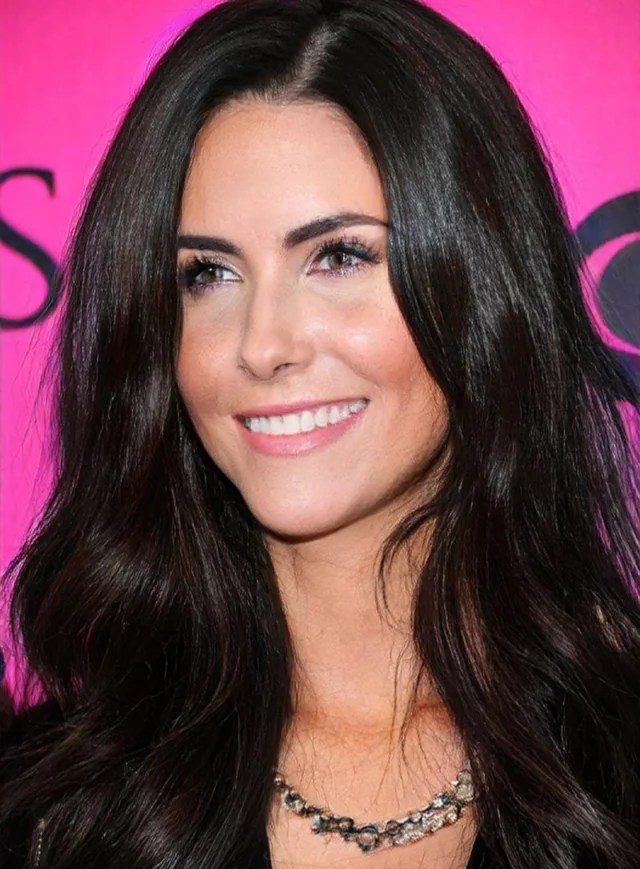 Would he enjoy receiving flirtatious texts from men if he were in a woman's shoes? If the situation were reversed, and he were in Behati's position, we can safely assume that he wouldn't be pleased with such occurrences. Likely, he might even contemplate leaving the relationship or pursuing a divorce.
#35 Joaquin Phoenix
We are enormous fans of Joaquin Phoenix! Not only is he an accomplished actor, but he is also a strong advocate for women's rights. In fact, he has expressed his concern that it would be truly tragic if the achievements of women were forgotten in the future.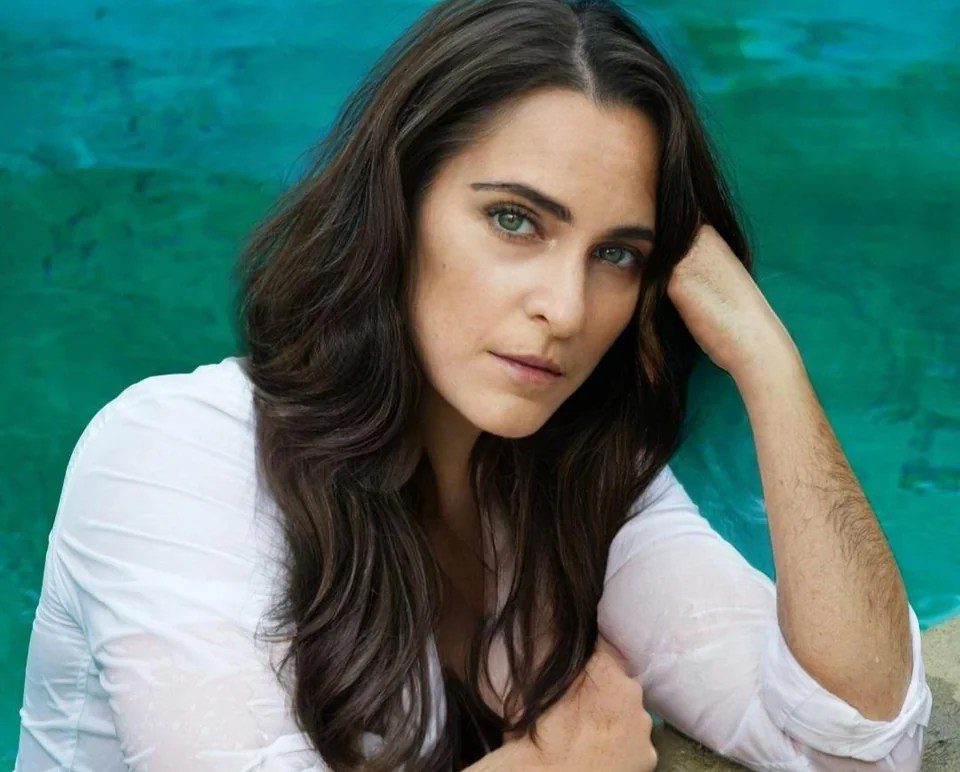 Now, while much attention has been given to the intricate details of the female version of River's face, it seems they overlooked one minor detail—the hairy arms, a trait undeniably belonging to a man. But hey, let's not sweat the small stuff and embrace the whimsical quirks that come with the AI gender-swapping.
#36 Steve Carrell
The American actor and comedian is best known for his role as Michael Scott in The Office. Aside from working in front of the camera, Steve was also the show's occasional writer, producer, and director. Is there anything this man can't do?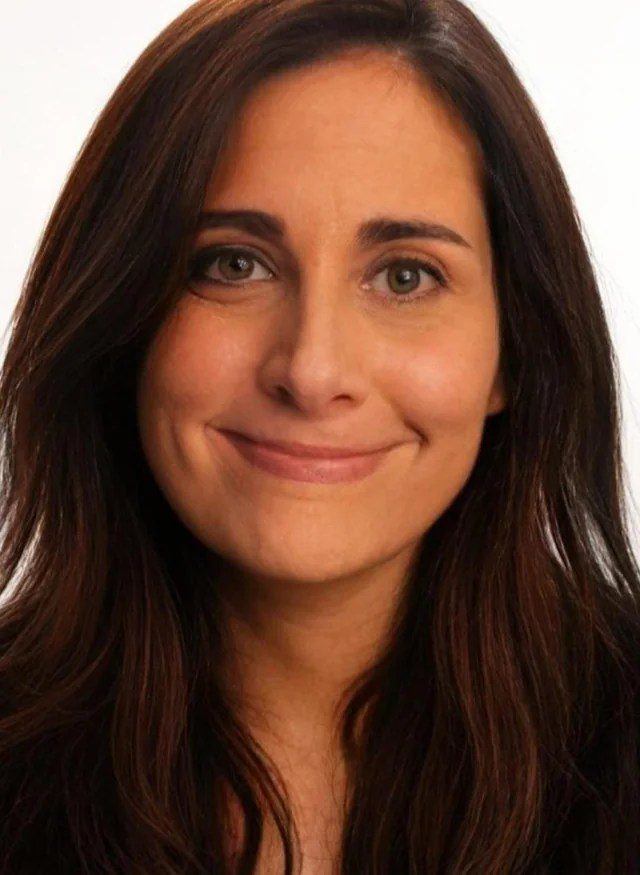 Here he is looking extra pretty without his beard and with long locks. Do you like the female Steve better or do you like the actor as he is now? One thing's for sure, we are looking forward to his future projects and hopefully, he'll take on more serious roles too.
#37 Robert De Niro
Known for collaborating with Martin Scorsese in numerous occasions, Robert De Niro is considered one of the most influential actors of his generation. If you have any doubts of the man's acting capabilities, we urge you to watch his best works.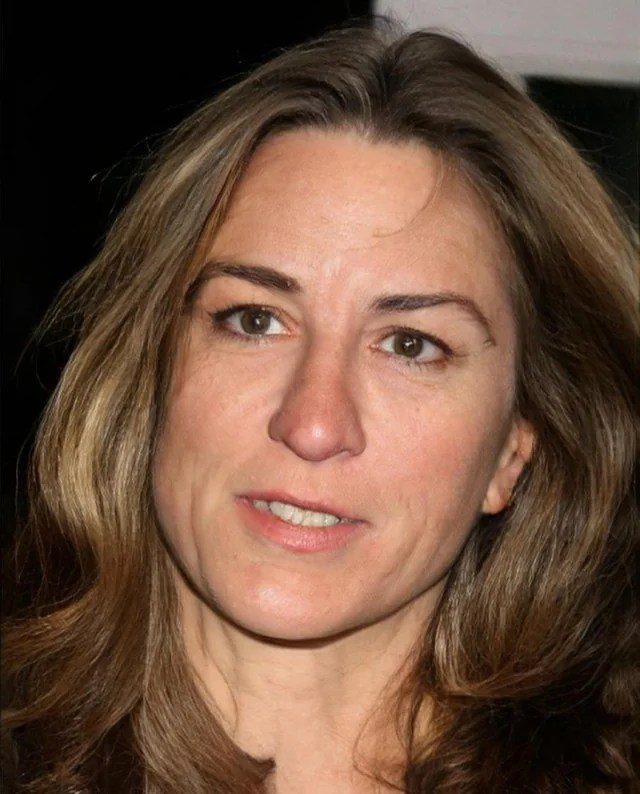 He won an Academy Award for his supporting role as the inimitable Vito Corleone in The Godfather II and an Academy Award Best Actor for his lead role in the movie Raging Bull. We can't help but still be intimidated by the man even though he's looking extra girly here!
#38 Halle Berry
Halle began her career as a model and was a familiar face in beauty contests before she made it big in Hollywood. She was a first runner-up in the Miss USA pageant in 1986 and went on to represent the USA in the Miss World contest.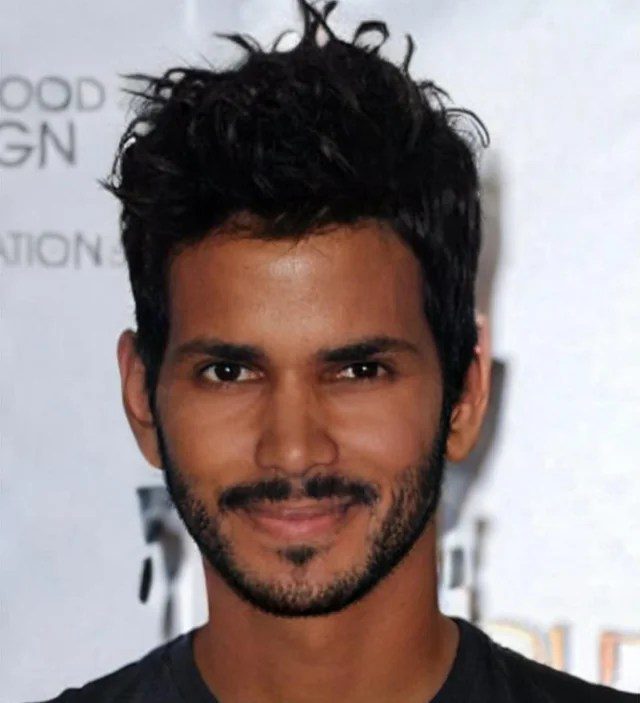 Her acting chops have been recognized with an Academy Award Best Actress for her leading role in the movie Monster's Ball. Here she is looking like she could give young black men in Hollywood serious competition with her boyish good looks!
#39 Zac Efron
Another alumnus of Disney's High School Musical movies is this guy, Zac Efron. We can confidently say that of all the cast members, he is the most successful, having starred in Baywatch, The Greatest Showman, Neighbors, and Dirty Grandpa, after his stint as Troy Bolton.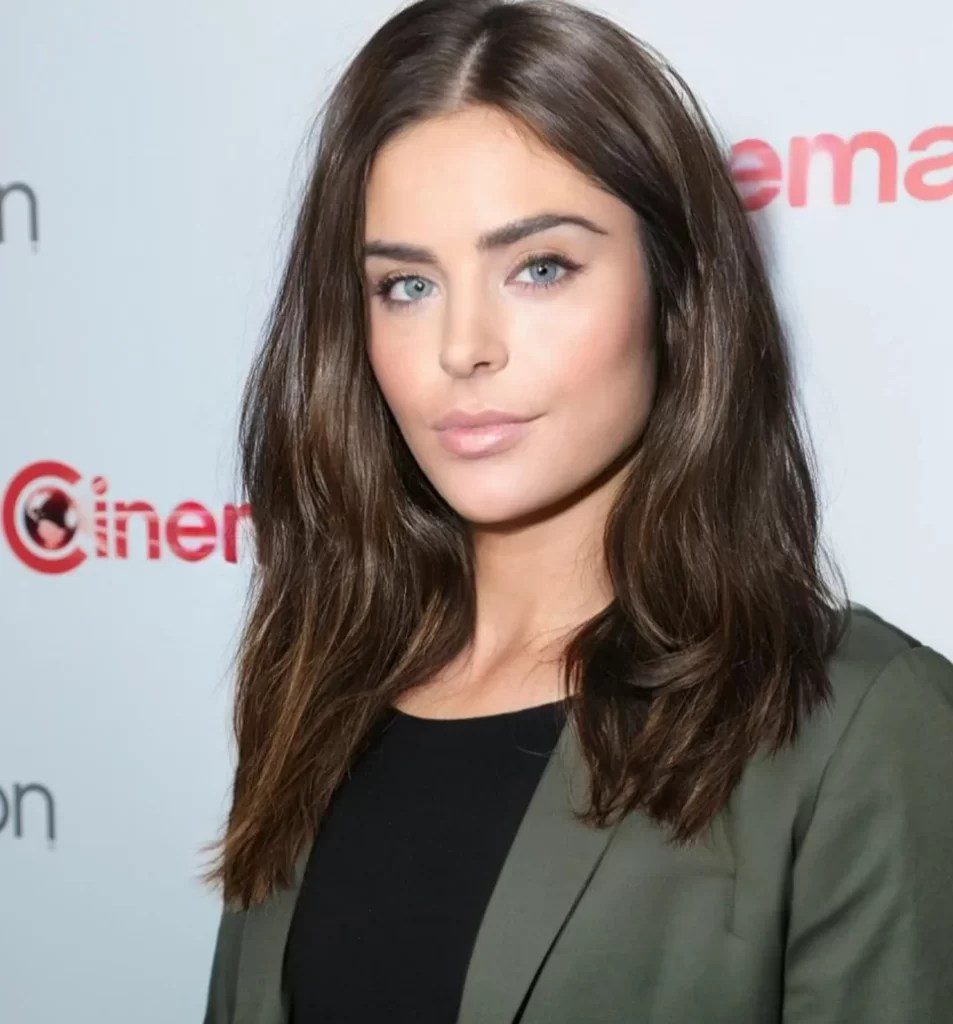 He's always been popular for boyish good looks and in this photo, we see another side of the star. She's super pretty and we think she can be easily cast as one of the beautiful cheerleaders in a high school chick flick.
#40 Hailey Bieber
The socialite and media personality, Hailey Bieber, has been married to pop sensation Justin Bieber since September 2018. The two married at a courthouse in lower Manhattan and although hounded by controversies since then, are still going strong!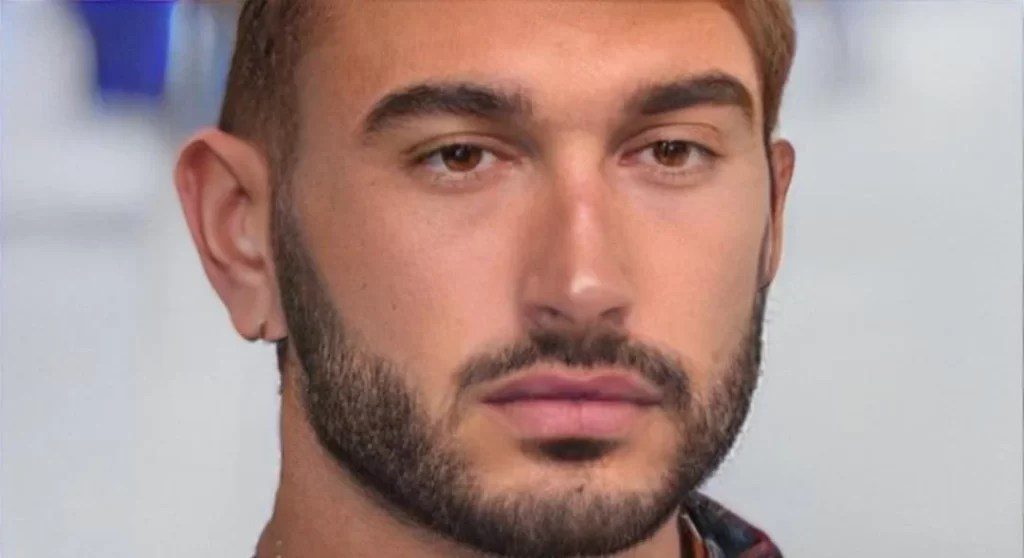 She once made her thoughts on all the nepo baby talk known by wearing a cheeky tee that boldly said "Nepo Baby." Now, here we have the daughter of actor Stephen Baldwin, looking rather glum. We dare say that this model has developed a signature look that rarely includes a smile.
#41 Jim Carrey
Although Jim Carrey may not be as active in the industry today as he was decades ago, there was undoubtedly a time when he seemed to be everywhere, gracing our screens with his unparalleled comedic talent. We might be exaggerating about the last part, but you get what we mean.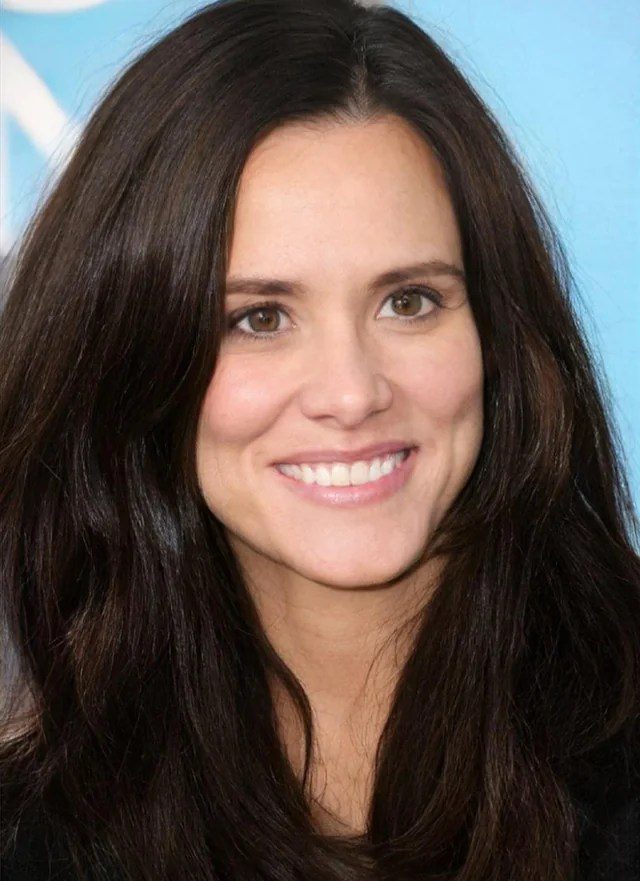 The funny man's movies earned millions in the box office and some of the most unforgettable were The Mask and Ace Ventura: Pet Detective. Do you think this female Jim can make people laugh as much as the male version?
#42 Julia Roberts
One of Tinseltown's most iconic faces is the talented Julia Roberts. Renowned for her captivating performances across various genres, she has rightfully earned her place as a leading lady in Hollywood. She has received countless accolades for her work, including a British Academy Film Award and the coveted Academy Award.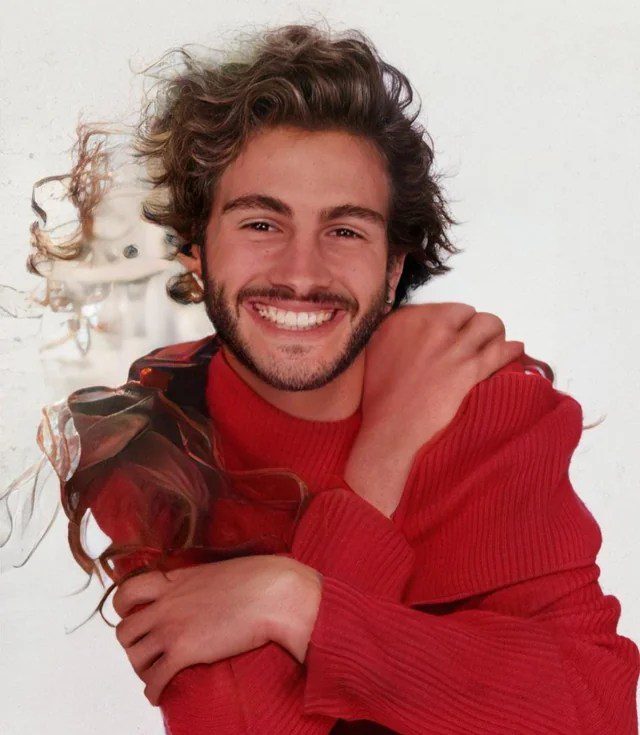 Behold America's sweetheart and the epitome of pretty womanhood, looking slightly less pretty and perhaps a tad too hairy for our taste. Of all the AI-generated images on this list, this one ranks at the bottom of our favorites. We can't help but notice the lingering remnants of the actress's long, curly locks in the photo.
#43 Winona Ryder
Winona's career was nearly ended when she was caught shoplifting in 2021. Thankfully, she was able to recover from the fiasco and went back into acting a few years later. We're thankful she did because we can't imagine Stranger Things without her.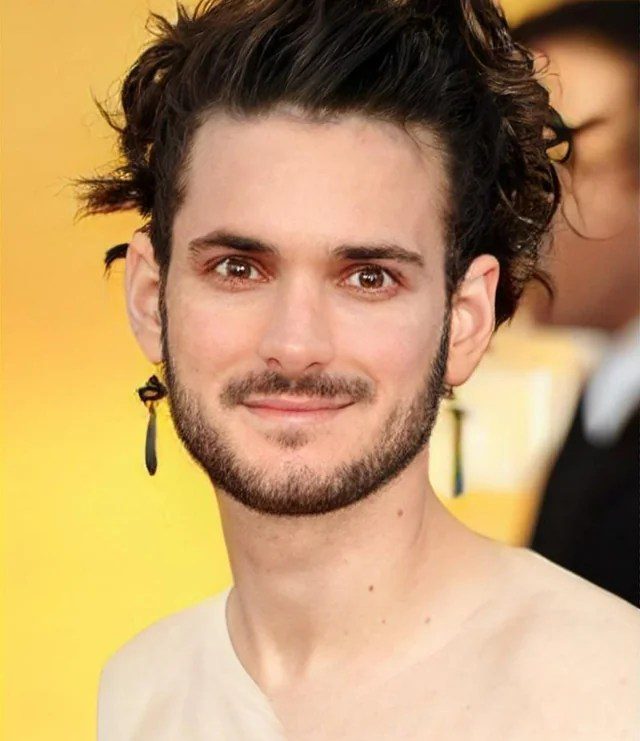 Our beloved cast member from Beetlejuice is shining brightly in all his male glory! Do we spy a daring earring adorning one ear of his dashing male version? Regardless, let's dive into the fun speculation—do you find yourself convinced that this is how the actress would appear if she magically transformed into a man?
#44 Will Smith
Here we have another controversial actor who took a hiatus from the limelight following an incident involving the Academy Awards host, Chris Rock, where he slapped him. We must admit that we used to be fans of Will Smith, emphasizing the past tense.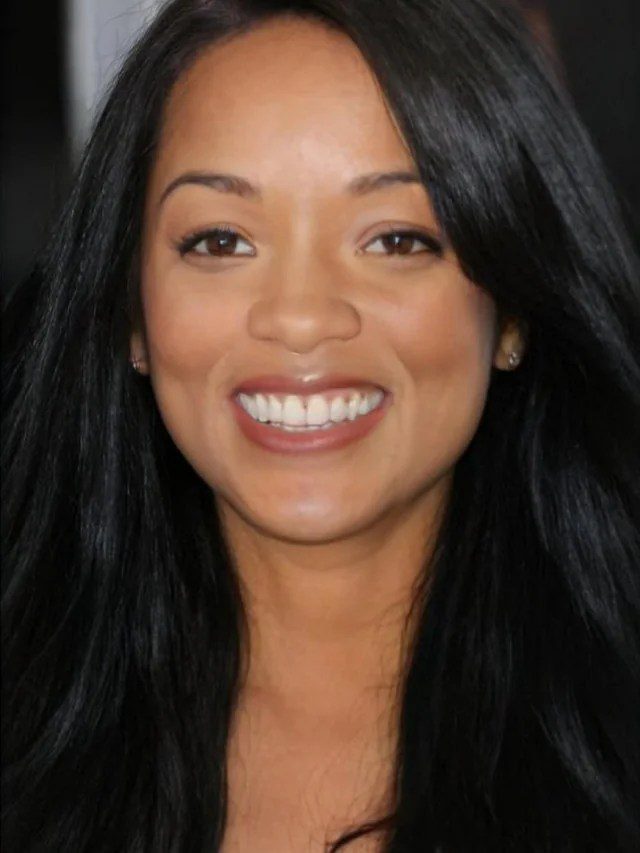 Anyway, we're not discussing his behavior here but rather his looks if he were female. Should Jada be worried that the female Will might steal her roles? Will is looking young and beautiful here but would this version still be able to take on criminals in the streets?
#45 Jude Law
Last but not least on our list is the British actor, Jude Law. The thespian once played the role of a woman named Minx in the movie Rage. So, it's not difficult to imagine him wearing dresses and high heels and sporting long hair.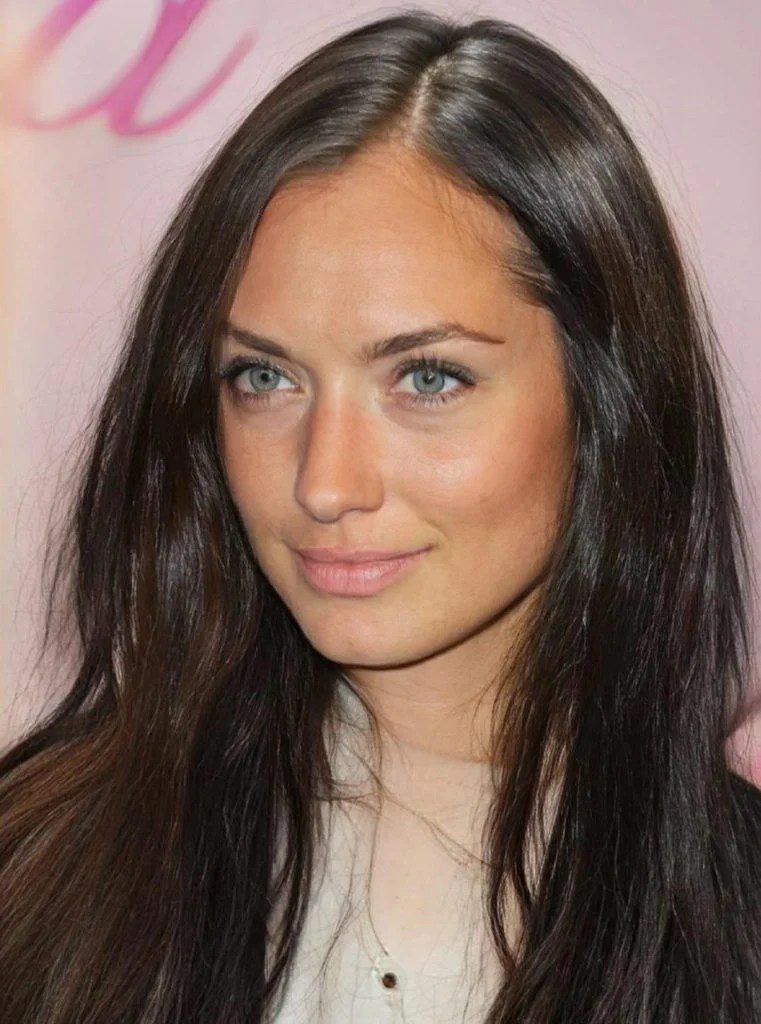 For those who haven't seen the movie, here is the actor in all his female glory. We have to admit the female Jude looks attractive and seems like someone our neighbors would date and show off. Would you ask her out?