Black Girl Magic Doesn't Age: 35+ Iconic Actresses Over 50 Still Slaying The Game
By Ekhama O September 10, 2023
---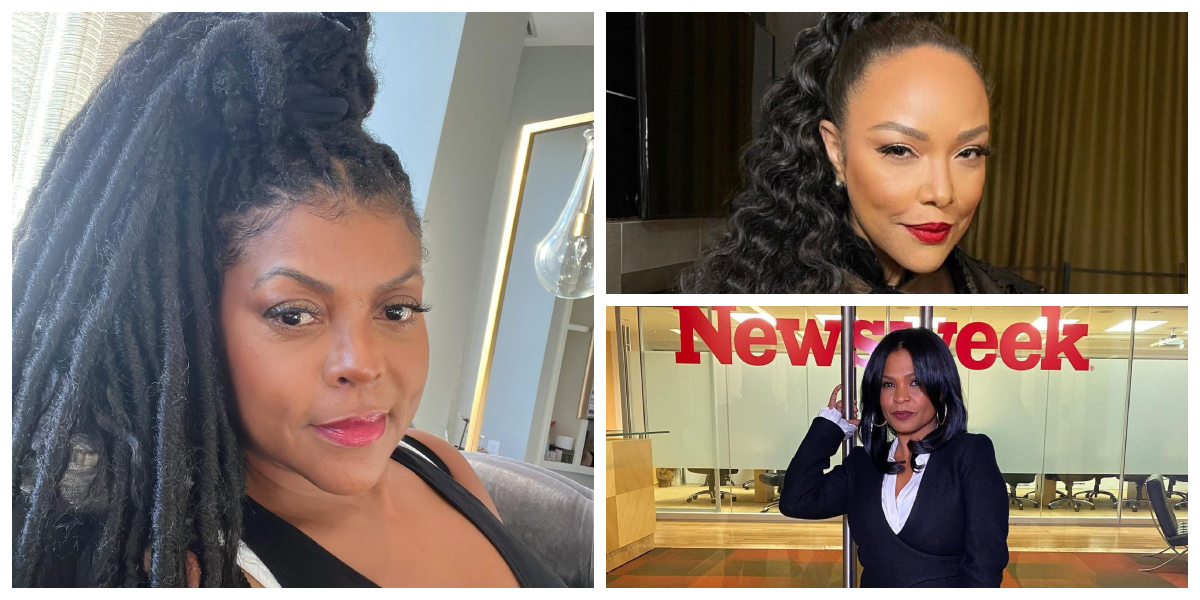 Hollywood is by far the biggest film industry in the world, and it's no wonder almost every upcoming star wishes to be a part of it. While becoming an A-lister or even just a regular celeb in such a competitive field is no walk in the park, maintaining that status is even harder, especially in an industry where age and looks matter a lot.
That's why it's super important to celebrate the people who have proven that skill and talent surpass any physical metric. So, today we'll showcase several fabulous female superstars who are still forces to be reckoned with despite being over fifty years old. Be it with their sense of fashion, work ethic, talent, philanthropy, or even just personality, these ladies make us proud every day.
Oprah Winfrey
She's been crowned the 'Queen of all media,' and anyone who knows anything about her knows she deserves that title. Oprah Winfrey is one of the most revered names in the business. She has also been ranked severally as one of the most influential women in the world.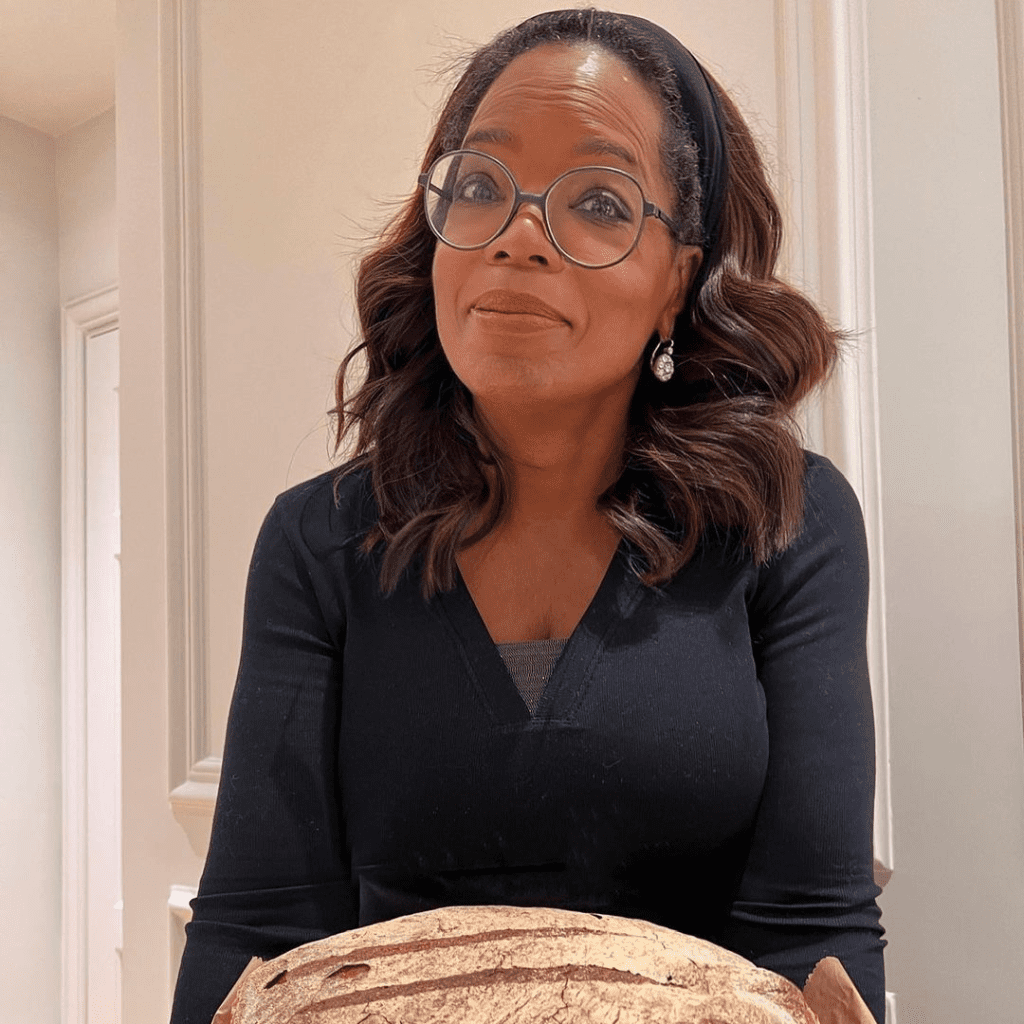 After hosting her famous show for over two decades, she launched her cable channel, The Oprah Winfrey Network, and has received multiple awards over the years. Oprah is also an actress known for her appearance in The Color Purple and several other film productions.
Octavia Spencer
We adore a multifaceted actress, and Octavia Spencer is one of our absolute favorites. The star is not just an actress but also a writer for children's books. Although she started with other ventures, she worked her way up to eventually become the Hollywood star she is today.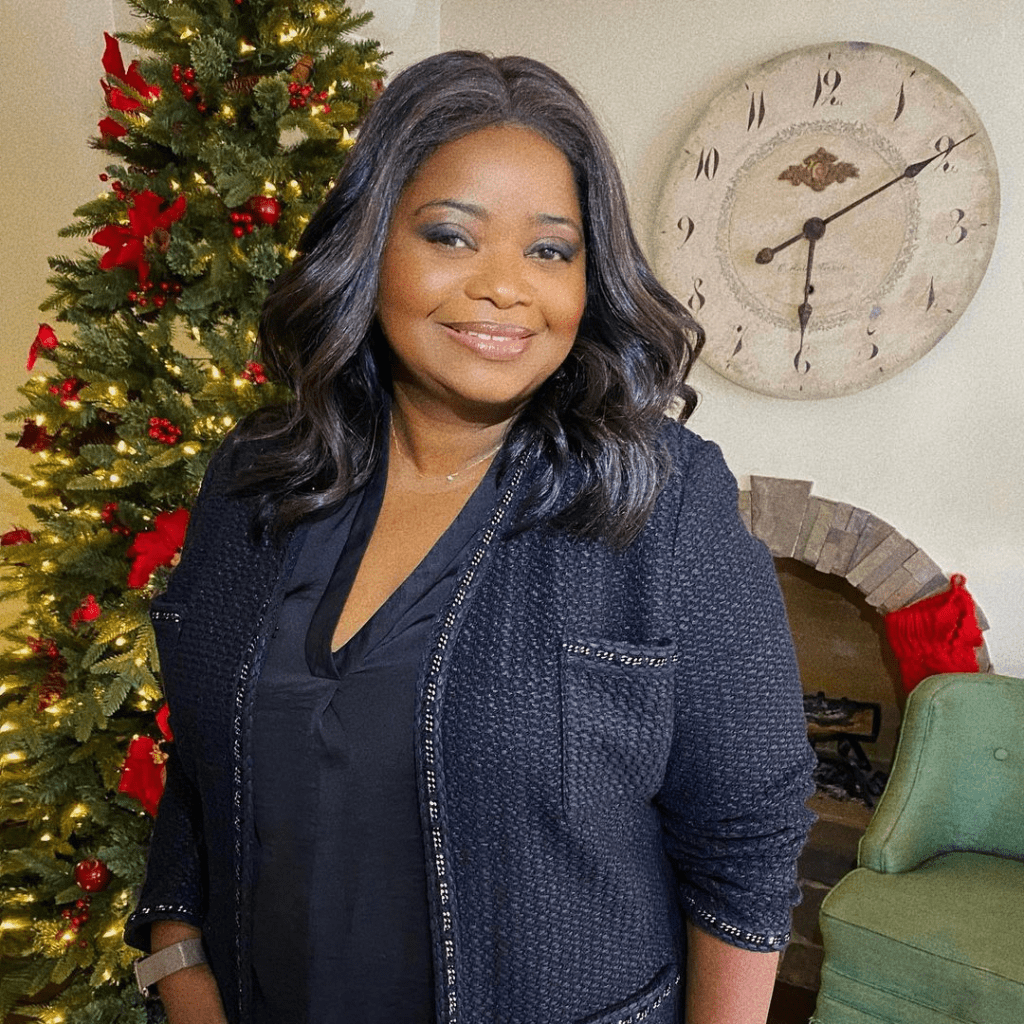 Octavia has been in show business for well over thirty years and, within those three decades, has built a fantastic reputation for herself. She's also the recipient of an Academy Award and was the first black actress ever to have been nominated twice in a row for the award.
Viola Davis
Viola Davis's accolades reflect what it truly means for one to excel in their field, as she's among the few Black American actresses who have achieved EGOT status. She received this honor after her Grammy win this year for her narration work on her memoir, Finding Me.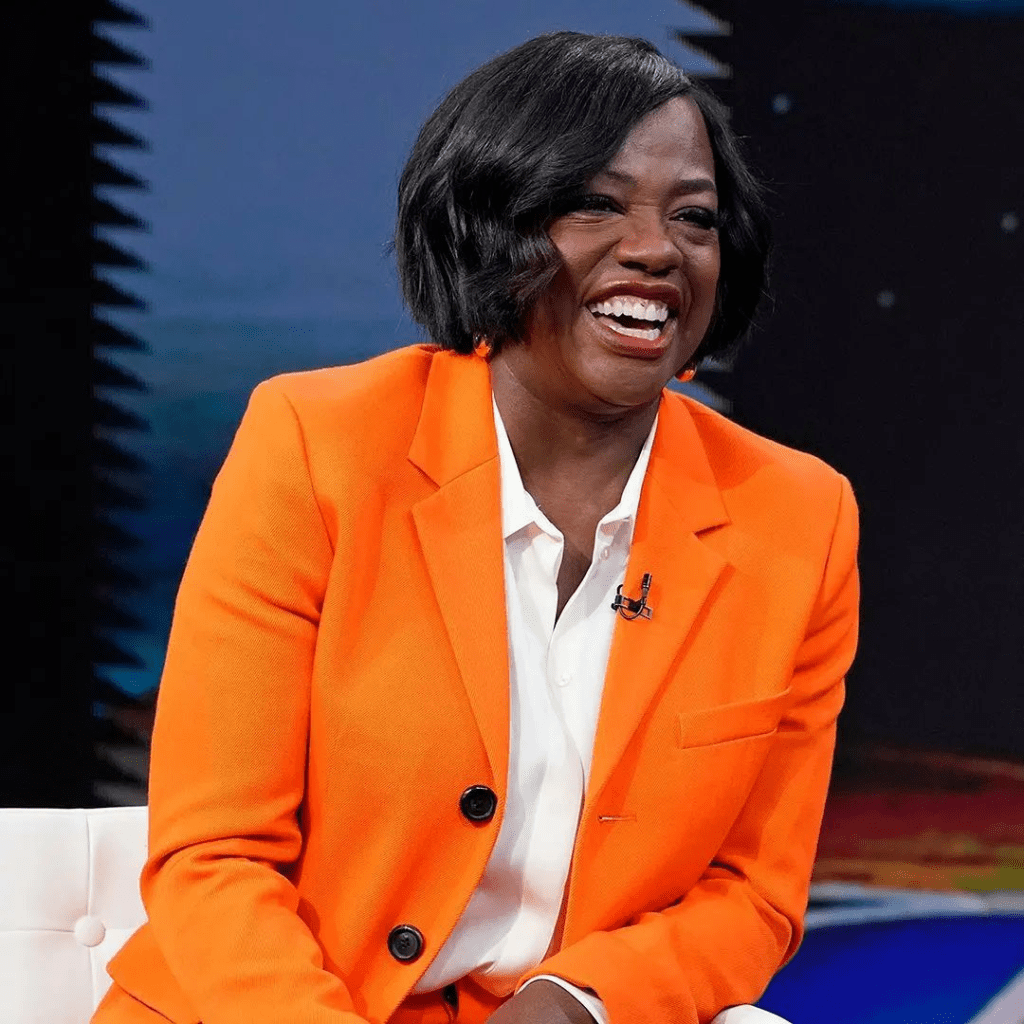 Viola began her career sometime in the '90s, and thirty years on, she's a phenom in the industry. She's also the most Oscar-nominated and BAFTA-nominated black actress in history, an activist as well as the co-founder of a production company.
Queen Latifah
Although Hip-hop is and has always been a male-dominated music genre, Queen Latifah managed to make a name for herself in the sphere. She even became the first hip-hop artist to earn a star on the Hollywood Walk of Fame.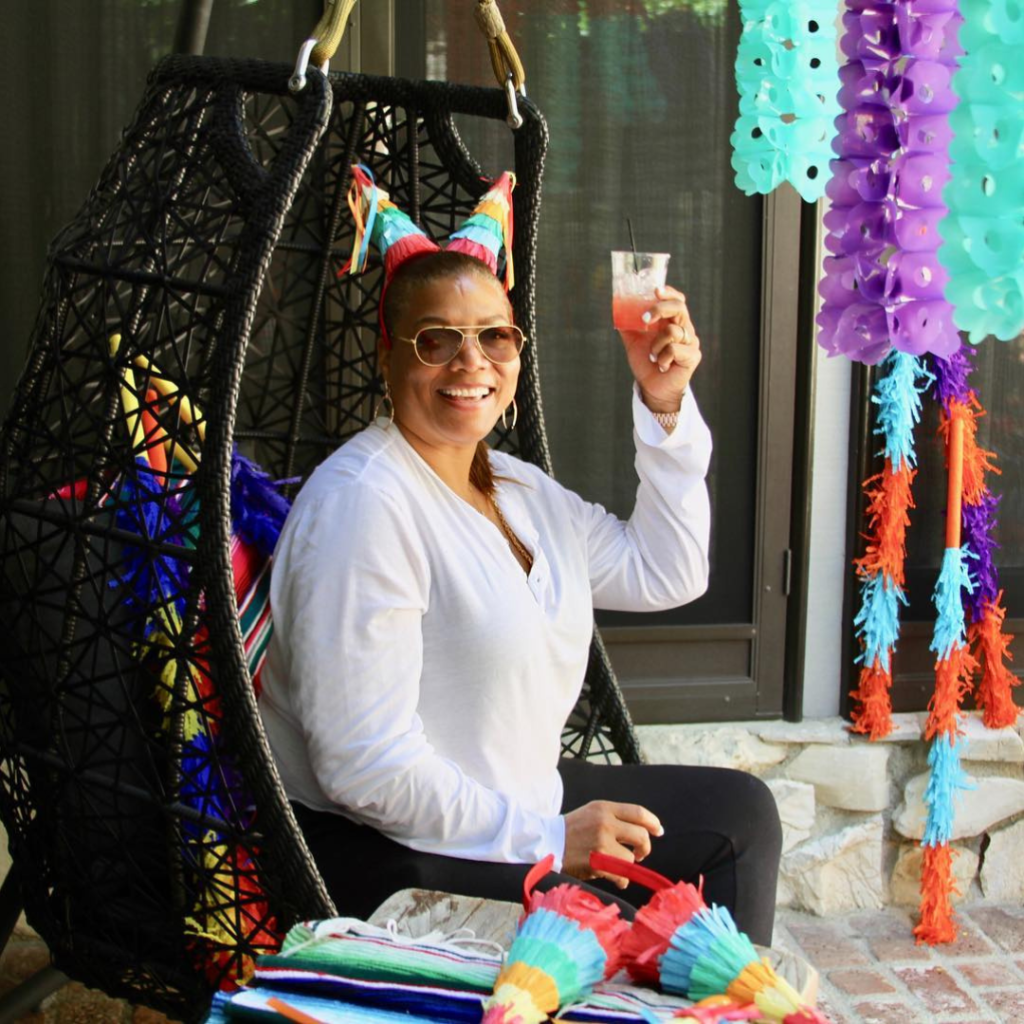 This superstar has a long list of achievements, including a Grammy Award and fantastic film/television credits, one of which she's even received a Primetime Emmy Award for. She is also a voice actress for many animated movies and still an active entertainer.
Niecy Nash
This might be an unpopular opinion, but we sometimes like it when stars get typecasted. It makes it so refreshing to see them step out of their stereotypical roles and take on something in a different territory from what they're used to, just like Niecy Nash.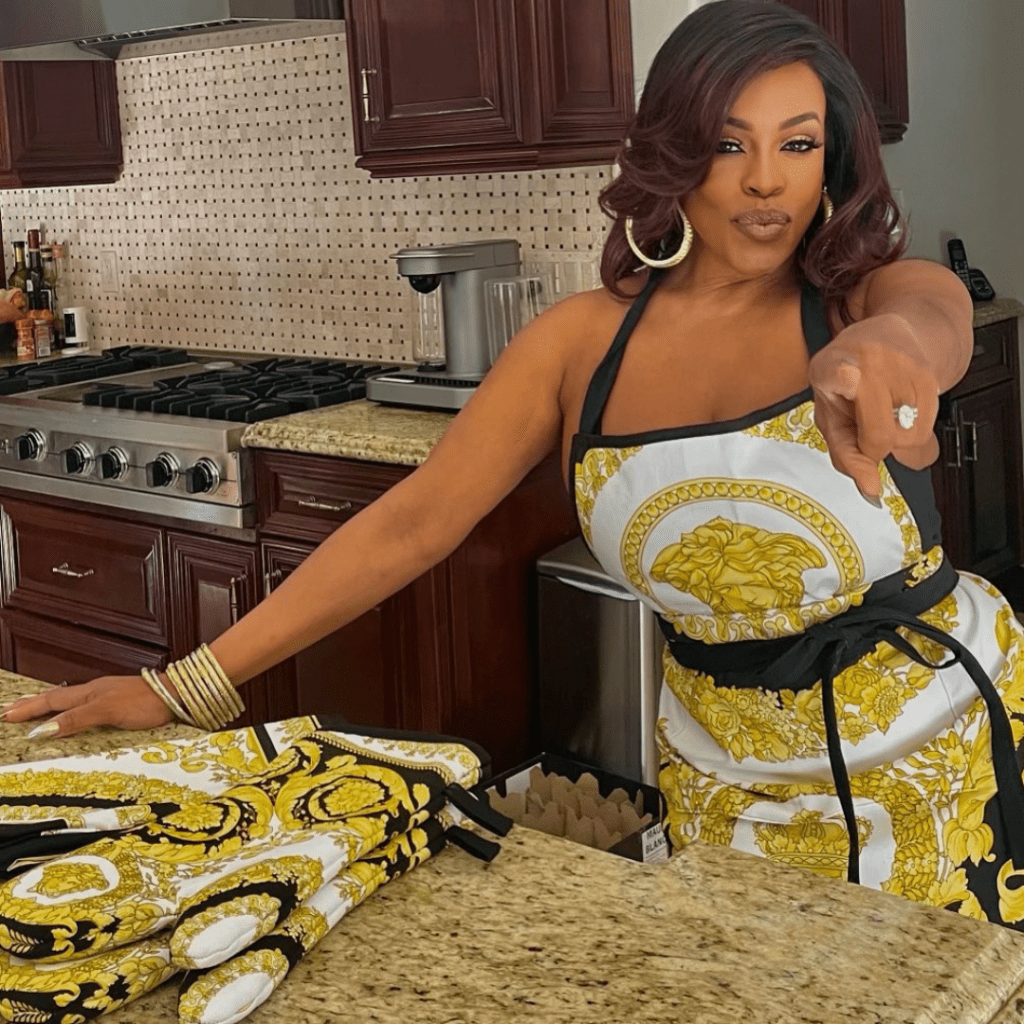 We usually see her in a variety of sitcoms and comedy shows, but she's also taken on roles in drama series like When They See Us, for which she received a Primetime Emmy Award nomination. The gorgeous actress has also been nominated for a Golden Globe as well as a Screen Actor's Guild Award.
Alfre Woodard
The gracious and talented Alfre Woodland is known for many things, but what we love most about her is how she beautifully embodies every character she's ever played. She's also recognized in the industry for her work, which has earned her a multitude of awards.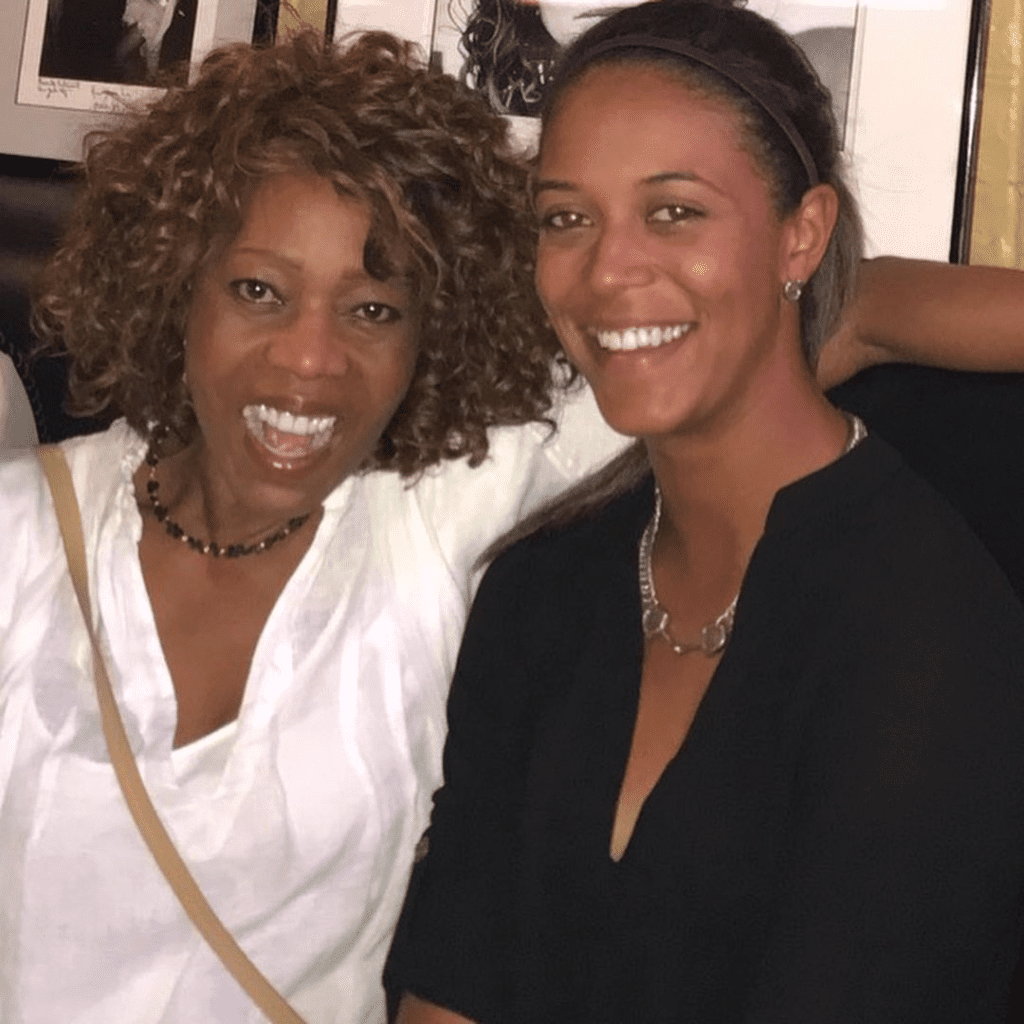 The four-time Emmy Award winner (the most for a black woman, alongside Regina King) and Golden Globe Award nominee is a board member of the Academy of Motion Picture Arts and Sciences and has been nominated for two Grammies as well as a BAFTA.
Tina Turner
When it comes to greatness in the music industry, very few come close to reaching the level of success the legendary Tina Turner has. The Queen of Rock & Roll was a force to be reckoned with in the industry for almost half a century.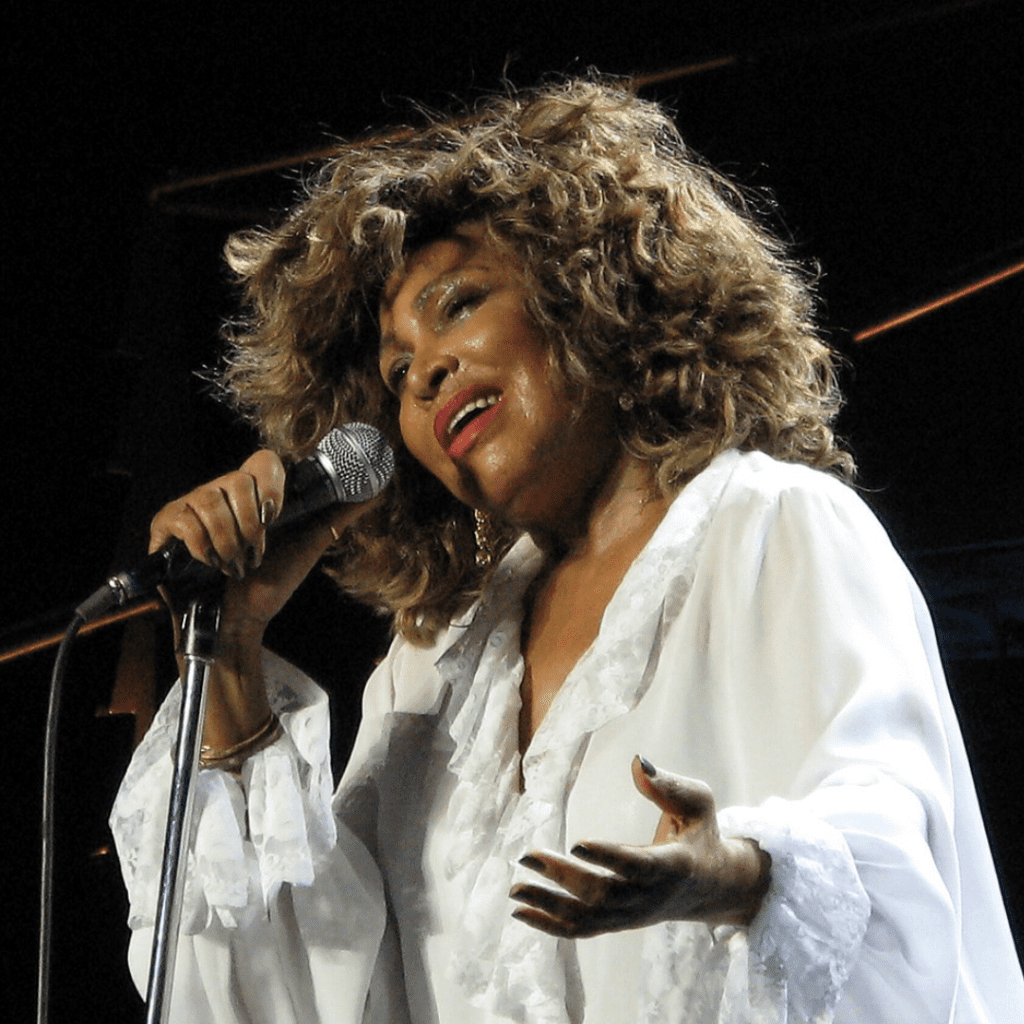 One of the best-selling artists of all time, she is hailed for her amazing songs, fantastic performances, and we also can't forget her gorgeous legs! Tina has won more than ten Grammy awards and has been ranked as one of the greatest artists of all time.
CC H Pounder
From a sugar plantation in Guyana to Sussex in England, then New York in America, to the biggest stage of them all, Hollywood, CC H Pounder has had an interesting rise to stardom. Although she started off by attempting to earn a degree in painting, she later followed her passion to become an actress.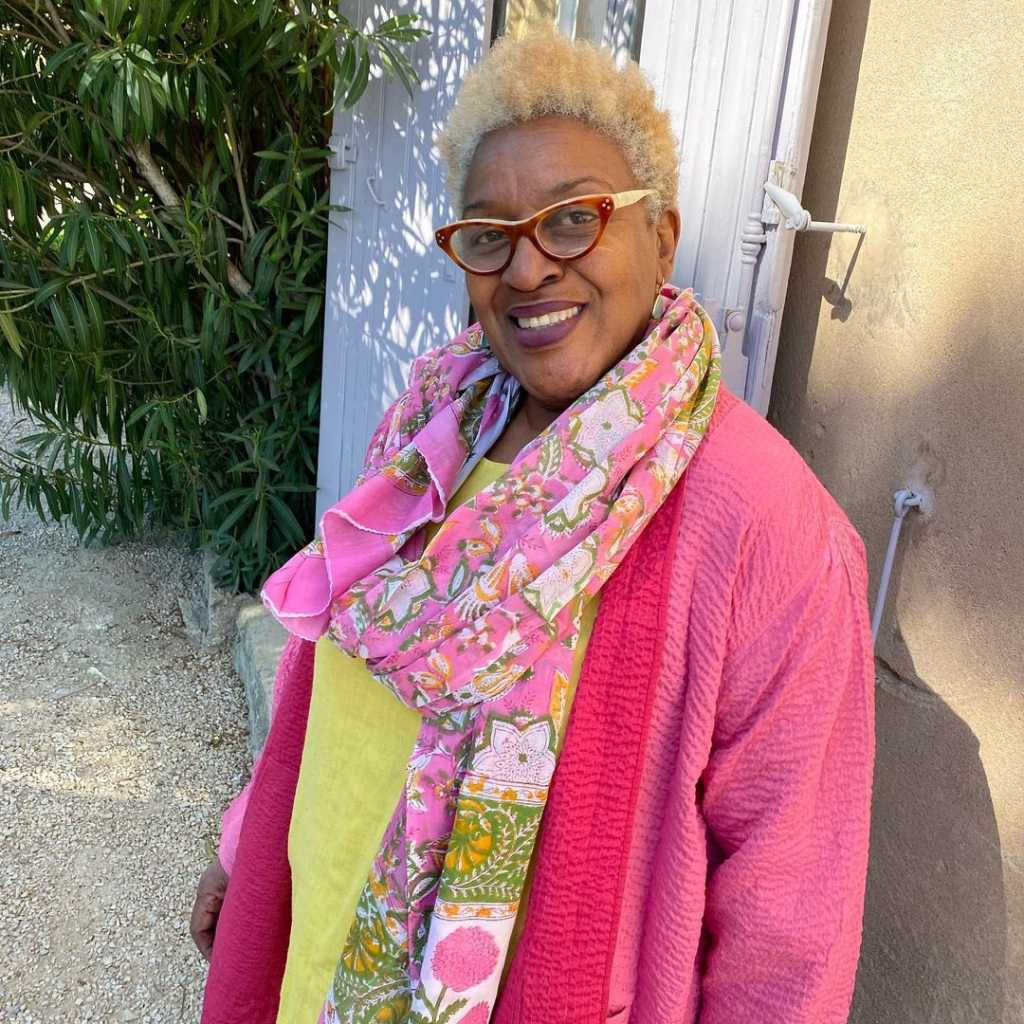 Carol Christine Hilaria Pounder (as her full name is spelled) made her acting debut sometime in the late '70s for a musical drama film, but in the '80s, she mainly appeared in a wide range of series and television shows, earning herself four Primetime Emmy Award nominations.
Diana Ross
Diana Ross is a name that should ring a bell to just about anyone who knows who's who in the entertainment industry. As the lead singer of one of the most successful girl groups of all time, her's is a name for the ages.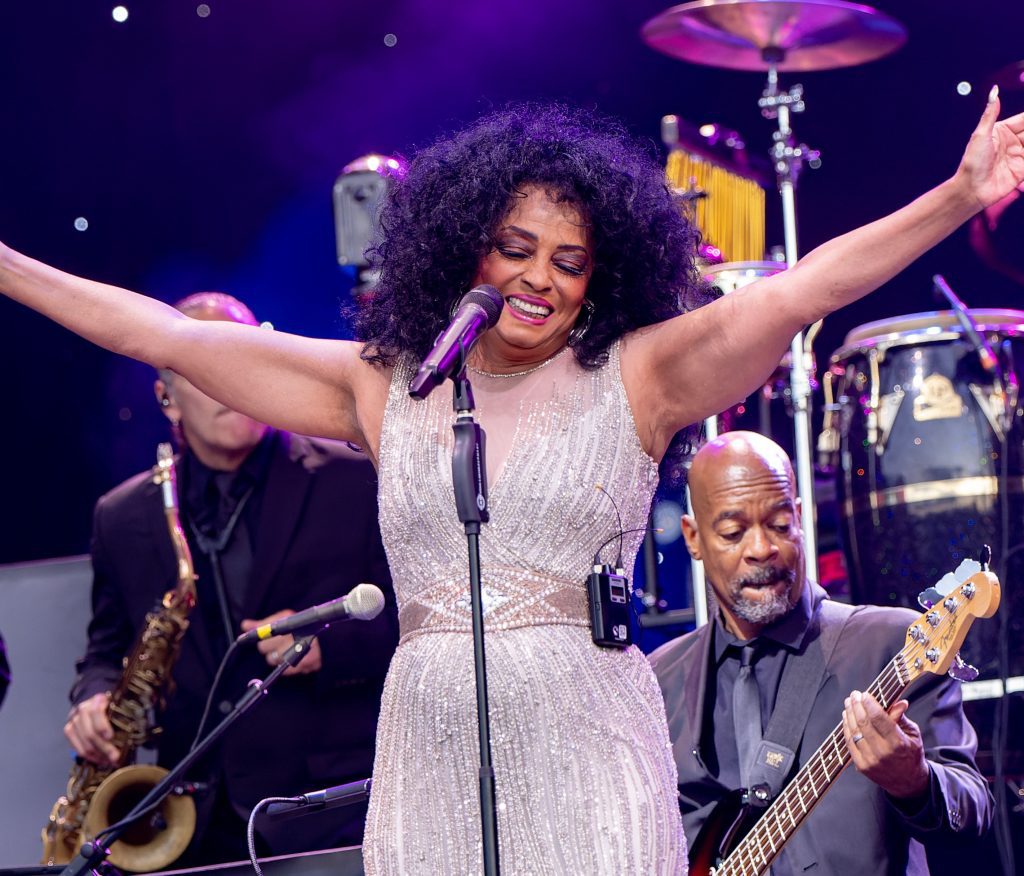 After her time with The Supremes, she moved on and had a successful solo career. She was even named the female entertainer of the century by Billboard in the '70s. Ross is also an actress and holds several records no one has come close to beating in the music industry.
Nia Long
The fabulous Nia Long is an amazing actress known for her many contributions and work in Black cinema, for which she's been awarded over the years. She is famous for her memorable roles in films like Love Jones, The Best Man, and more recently, You People.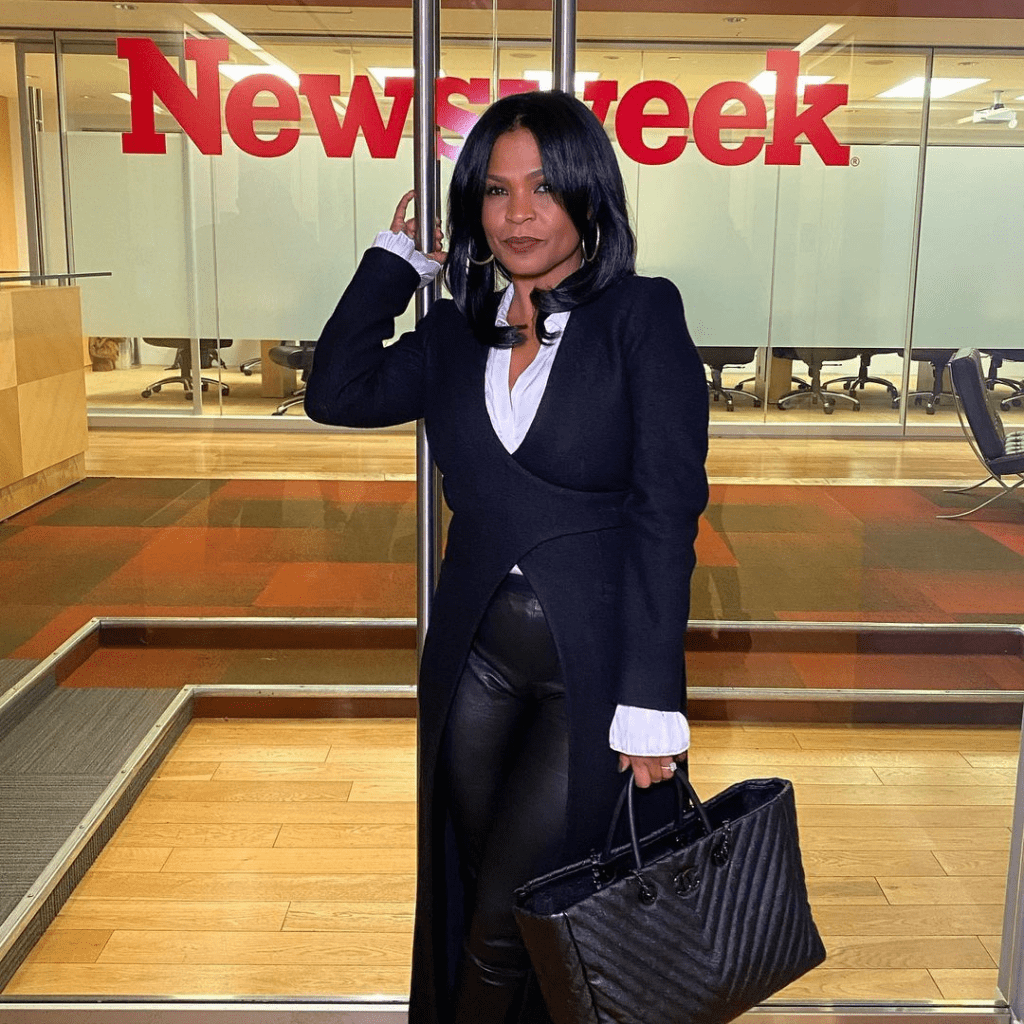 Nia began her career sometime in the '80s, but it wasn't until the early '90s that the actress rose to prominence. Though she often stars in comedies and romcoms, she's also taken up roles in dramatic movies and television series.
Cynthia Bailey
As a Hollywood celebrity, staying relevant is a must, and that gets easier if you have many talents, just like Cynthia Bailey does. She moved to the Big Apple when she was just 18 to be a model, but now she's added the title of actress and TV personality to that.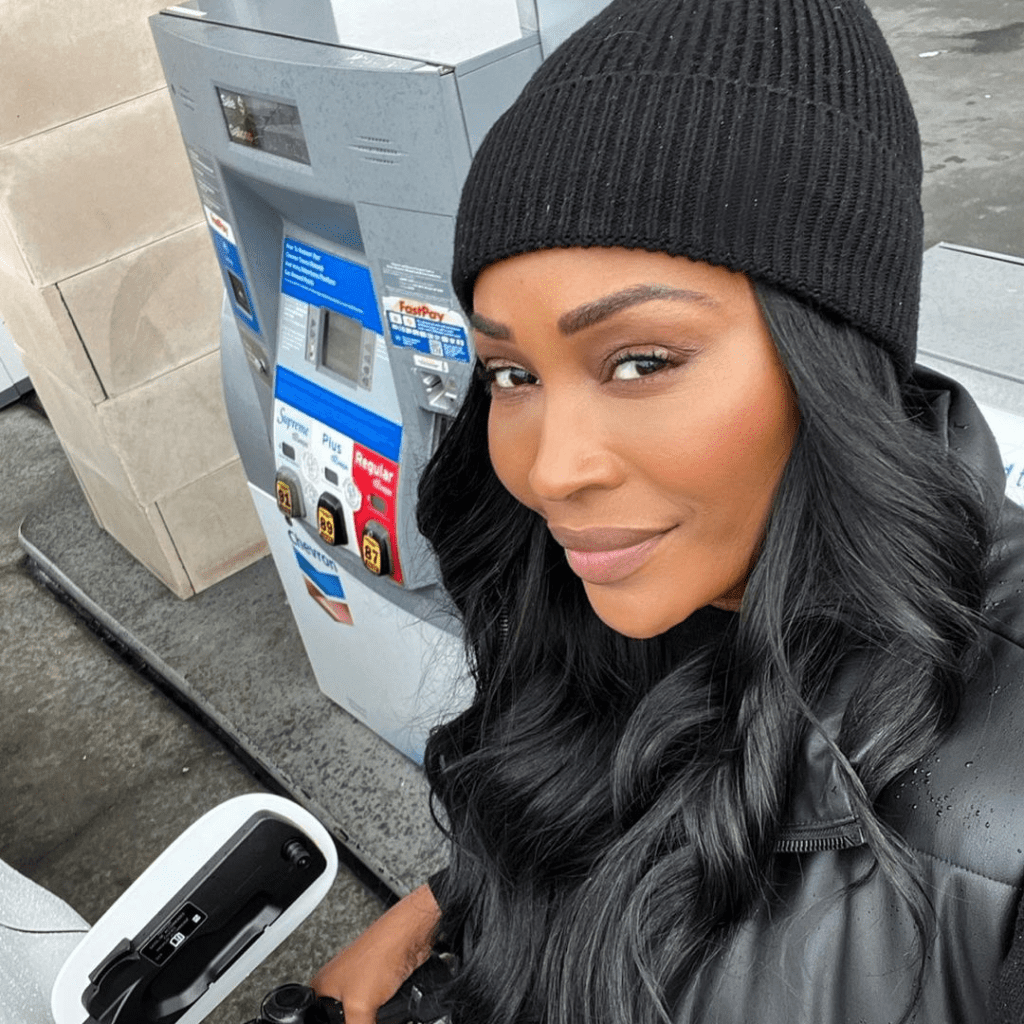 She has a number of film credits to her name, including the 1990 American musical comedy film, Without You I'm Nothing and was also a huge star on the reality television series, The Real Housewives of Atlanta, for three years.
Vivica A. Fox
When it comes to famous black women recognized in the film and television industry today, Vivica A. Fox is one of the biggest names. She's landed many leading roles in a plethora of movies and television series over the span of her career.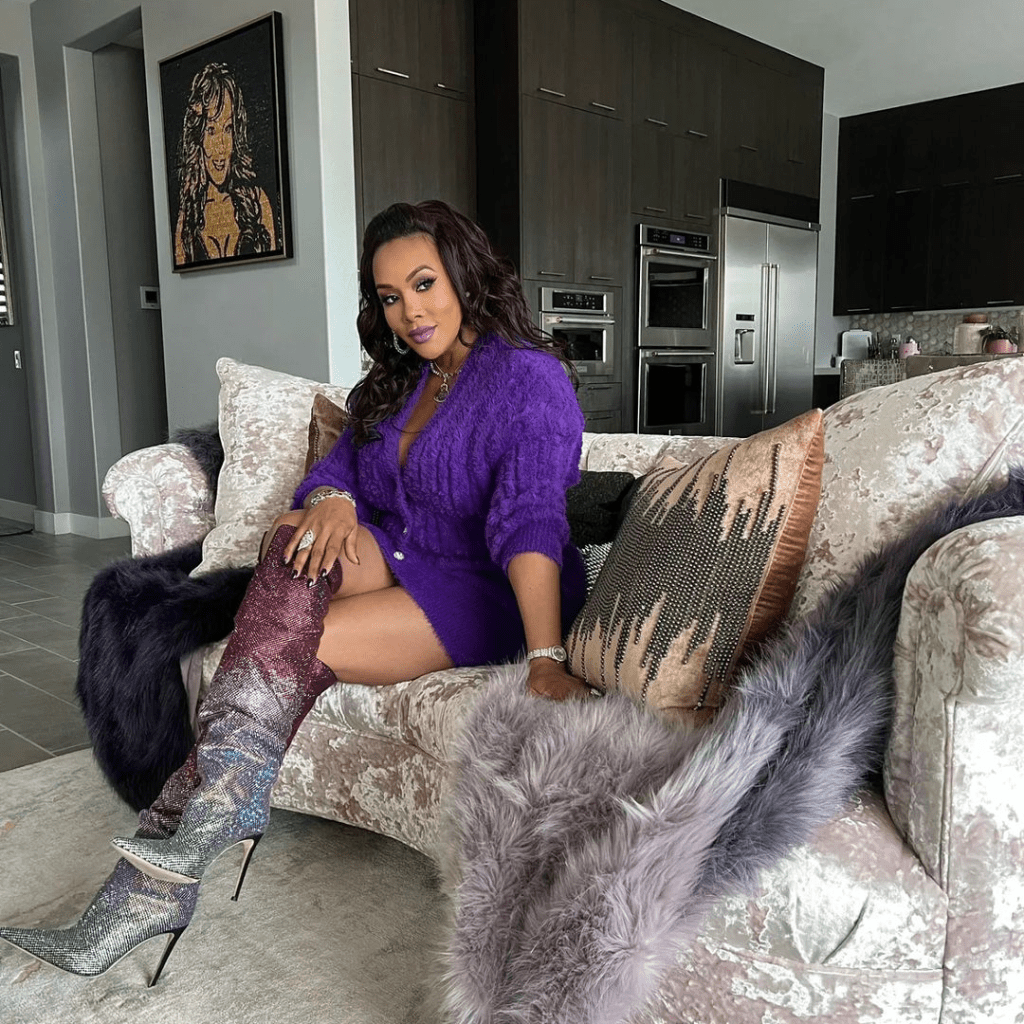 Aside from being a leading lady, Fox has also played supporting roles in many commercially successful and critically acclaimed movies, such as the famed Quentin Tarantino crime drama Kill Bill as well as the American science fiction film Independence Day, which starred Will Smith.
Angela Bassett
Named by the reputable Time magazine as one of the most influential people in the world, Angela Basset is an accomplished American actress whose longevity in the entertainment industry is admired as her career has spanned more than four decades.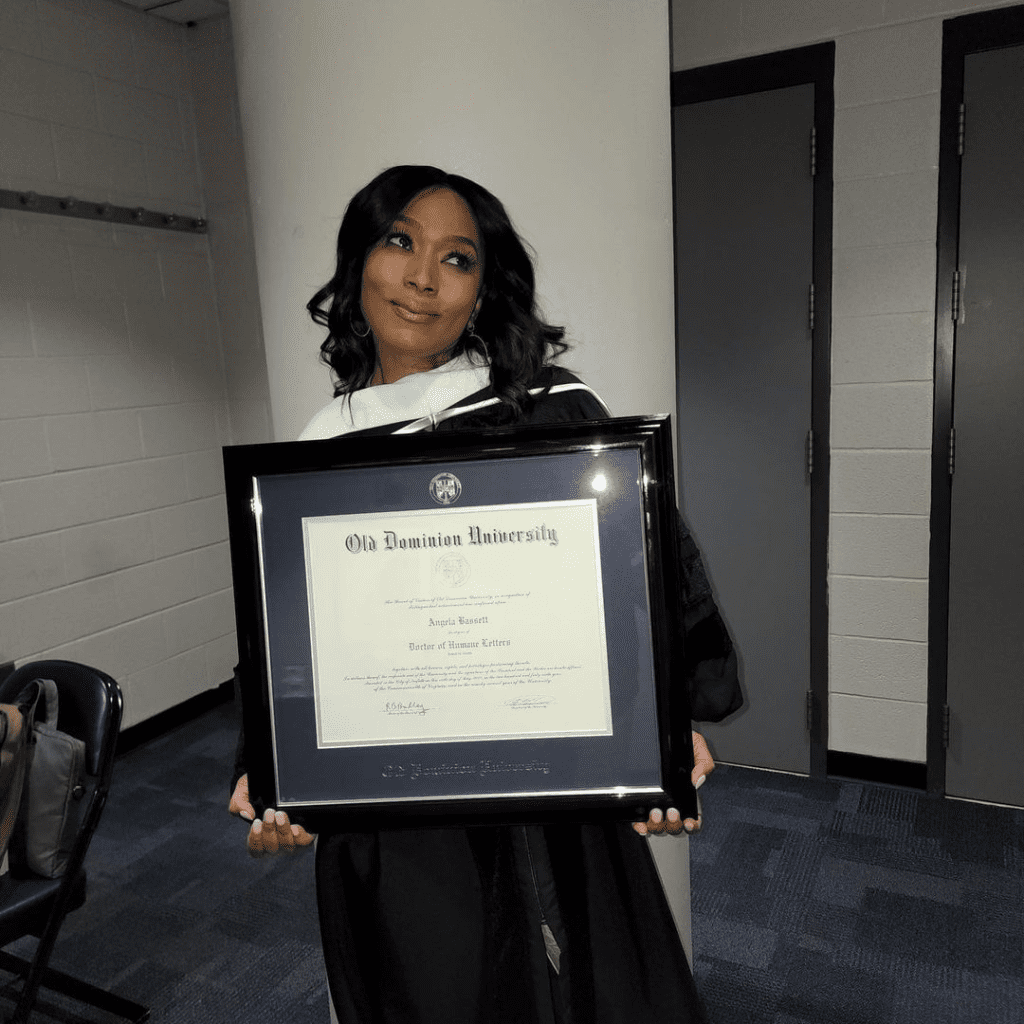 The gorgeous actress had her breakthrough role portraying the amazing artist Tina Turner in a biopic about the star, which earned her a Golden Globe. Even after almost half a century in the business, she's still a well-sought-after actress and currently has a fantastic role in the MCU as Wakanda's "Queen Ramonda."
Robin Givens
Robin Givens might be more famous for being the ex-wife of the high-profile boxer Mike Tyson and their highly publicized messy divorce, but she's also a gorgeous actress and model and even works behind the scenes as a film director.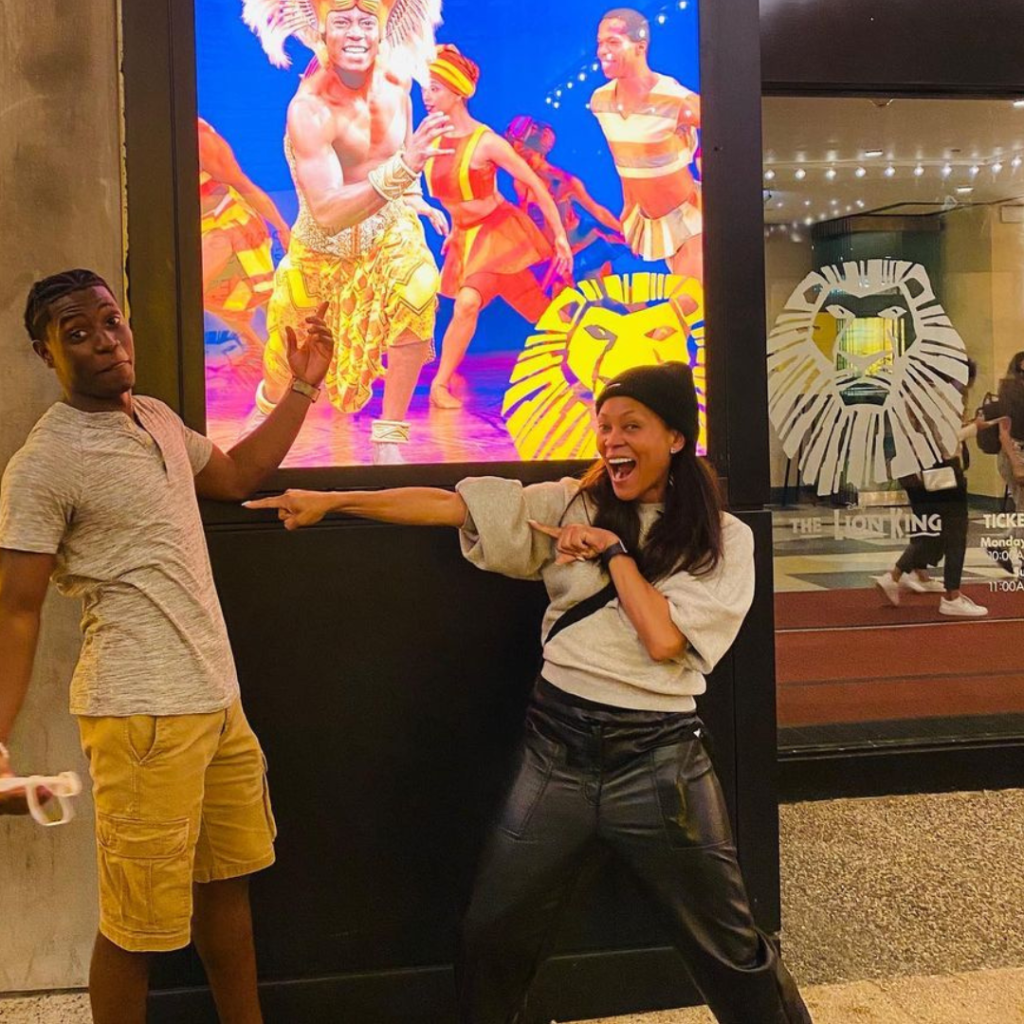 Ever since the eighties, she has had roles in several film and television productions, including one of the most successful sitcoms of the '80s, The Bill Cosby Show. She also appeared in yet another popular sitcom, Tyler Perry's House of Payne, in the 2000s.
Regina Hall
If we were asked to name some of the most immortal stars in Hollywood, right next to Keanu Reeves would be the name "Regina Hall" in bold. The actress and star of the Scary Movie film franchise does not look like she's aged a single day since she did the first movie!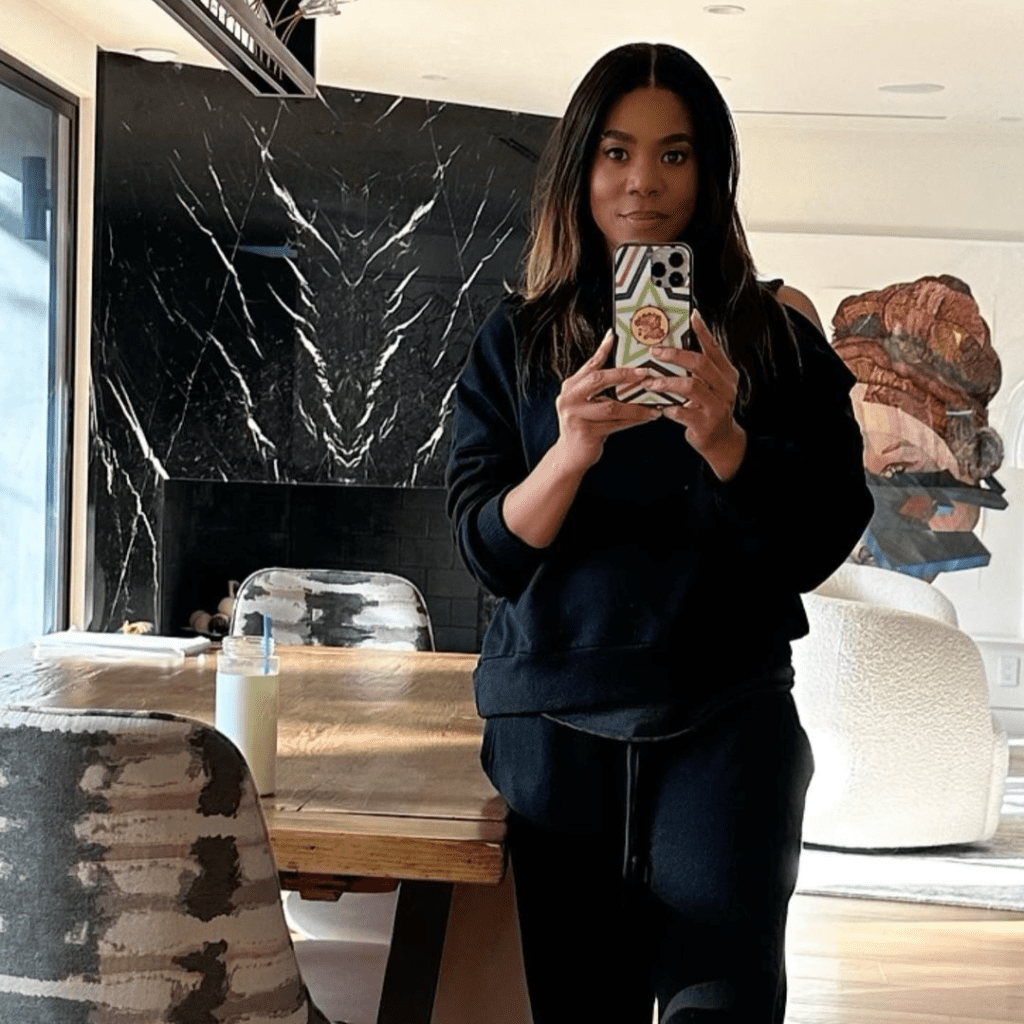 She has a number of accolades under her belt, including being the first black American actress to win a New York Film Critics Circle Award for best actress. More than twenty years down the line, Regina is still being offered roles in a plethora of films.
Whoopi Goldberg
Whoopi Goldberg is a legend for many reasons. Not only has she won the Triple Crown of acting (just like Viola Davis), but she's also the recipient of a Grammy award, making her one of the eighteen entertainers who have achieved the coveted EGOT status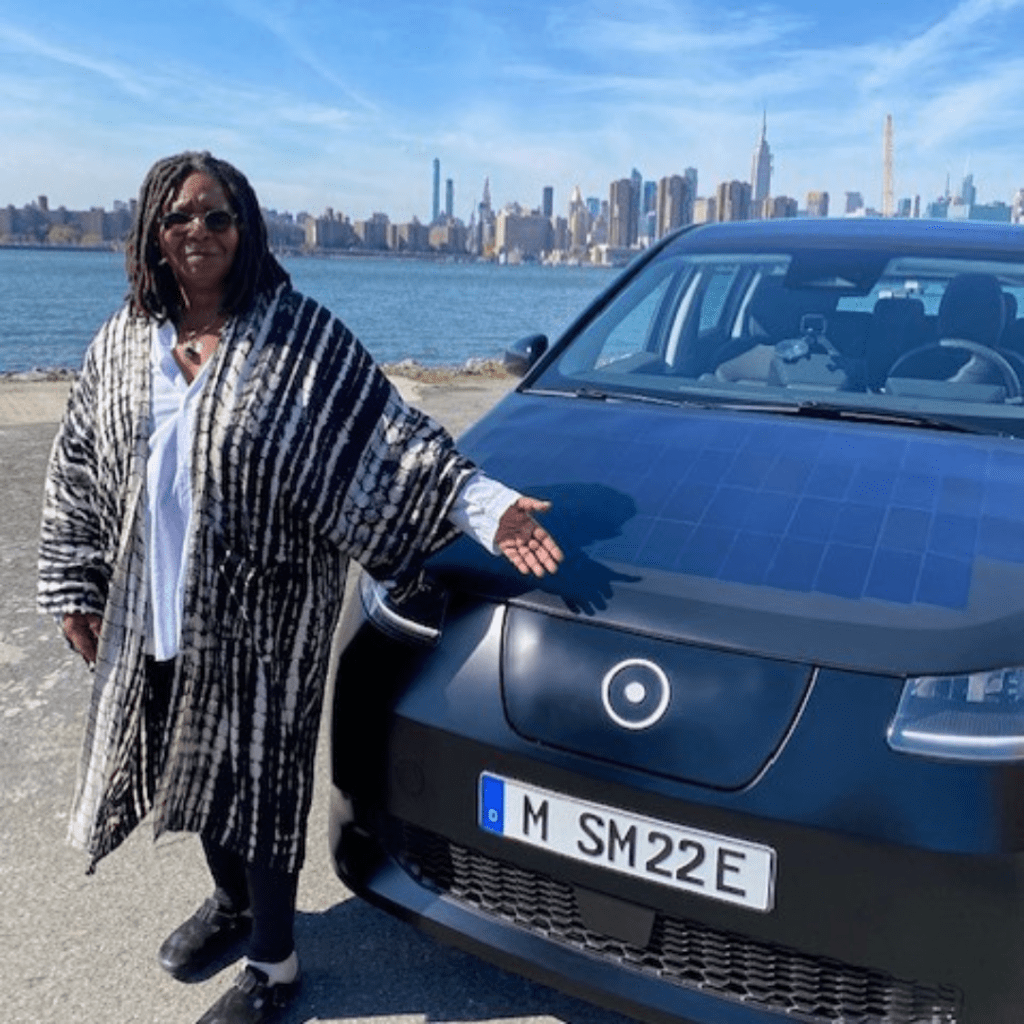 Once the highest-paid actress in Hollywood, Whoopi is also a comedian and television personality and has hosted the Academy Awards multiple times. Her career has spanned four decades, and she's still recognized in the industry for being the phenom she is.
Regina King
Winning awards isn't the sole determiner of whether an actress is good at her job or not, but it sure makes a point, and when it comes to Regina King, we think the point is very valid. This star is a Primetime Emmy, Golden Globe, and even an Academy Award winner.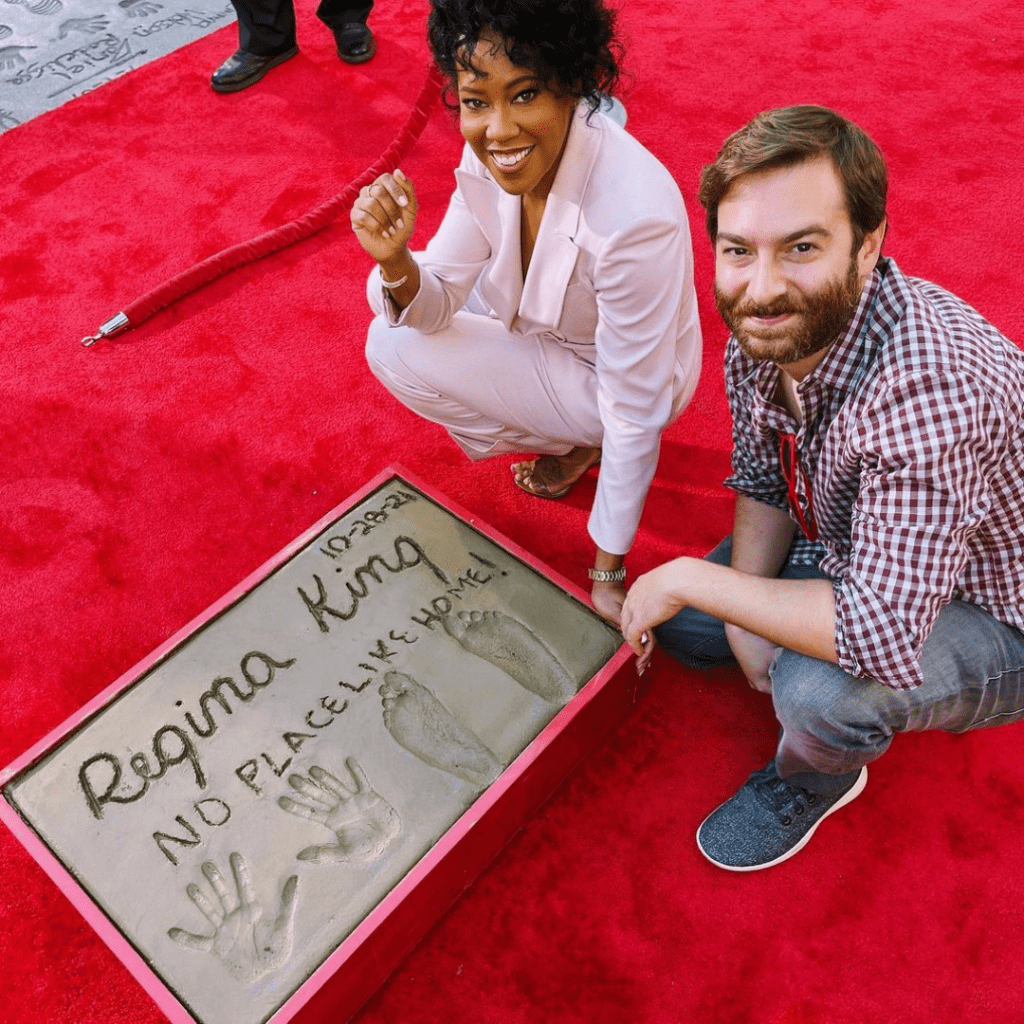 Regina rose to prominence sometime in the late '80s for her role in a sitcom and has been riding the waves of success since then. She may be slightly older than most of the popular female Hollywood stars of our day, but she's still sought after because of the work and reputation she's earned.
Pam Grier
As one of the very first multiracial action stars, Pam Grier was a force to be reckoned with in the '70s for starring in a plethora of action movies. She's even considered by many experts as Hollywood's first female action star!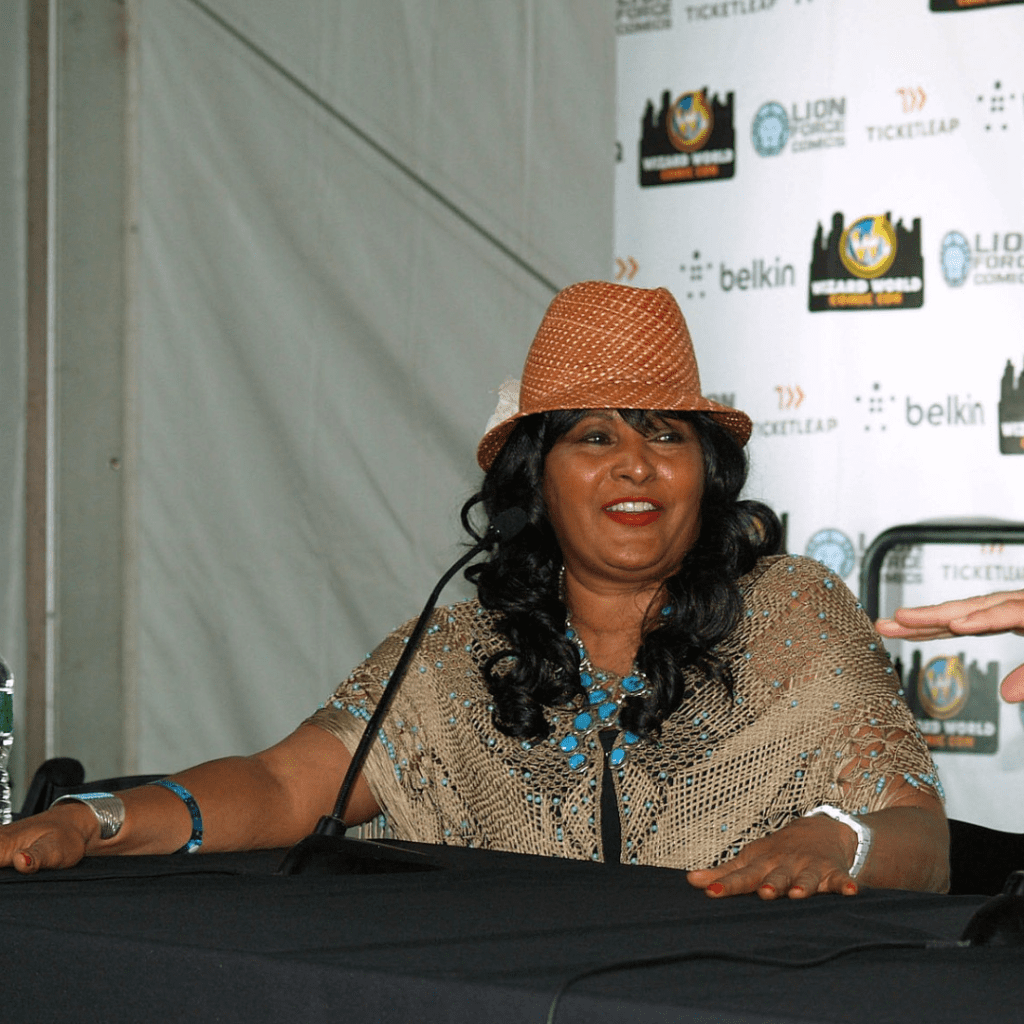 Although she rose to prominence because of her work in film and most of her career credits are as an action star in the movie industry, she has also portrayed several characters on television productions as well. This lady is a bonafide badass!
Mo'nique
We love a funny woman, and the star, Monique Angela Hicks (nicknamed Mo'nique), is one of the most hilarious actresses we've ever seen on screen. We love how multifaceted she is as not just a rib-cracking comedian but also a serious actress.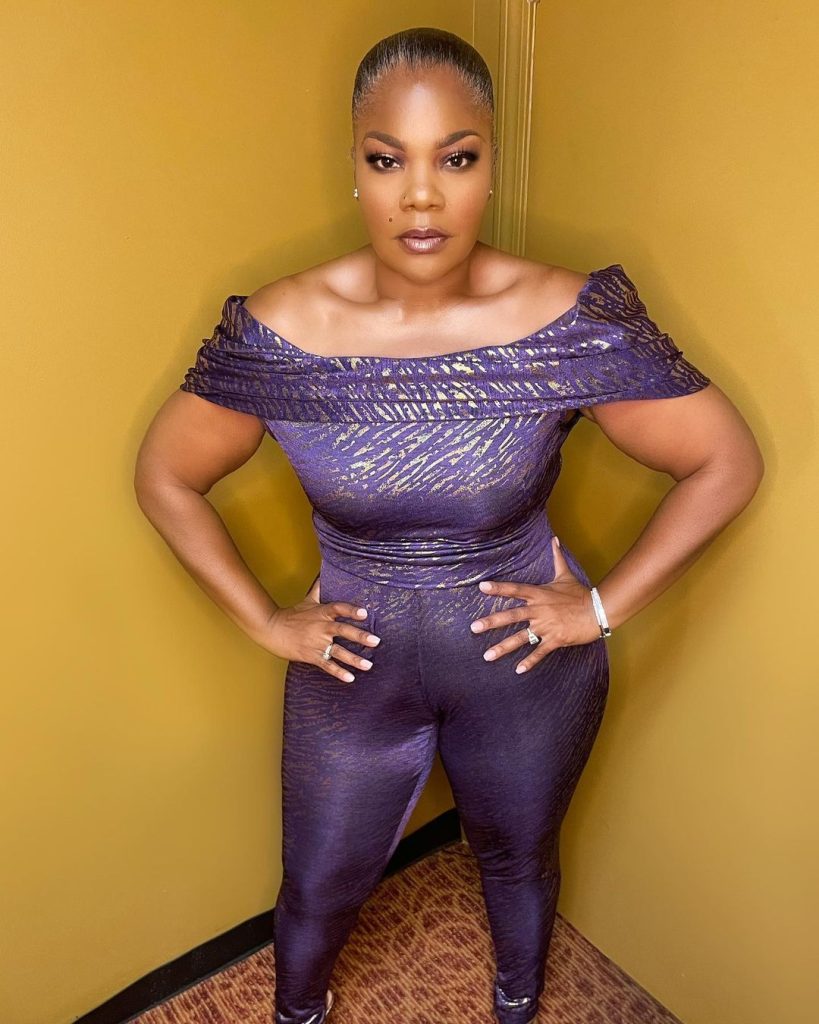 For her role in the 2009 drama indie film Precious, Mo'nique earned herself an Academy Award for best supporting actress, alongside many other awards. She is also the recipient of a BAFTA and Golden Globe and has been nominated for a Grammy.
Patti Labelle
If there were awards for the most gracefully aging stars, Patti Labelle would belong with the likes of fellow Hollywood greats like Meryl Streep and Helen Mirren. The actress and singer, nicknamed the "Godmother of Soul," is one of the most gorgeous older women Hollywood has to offer.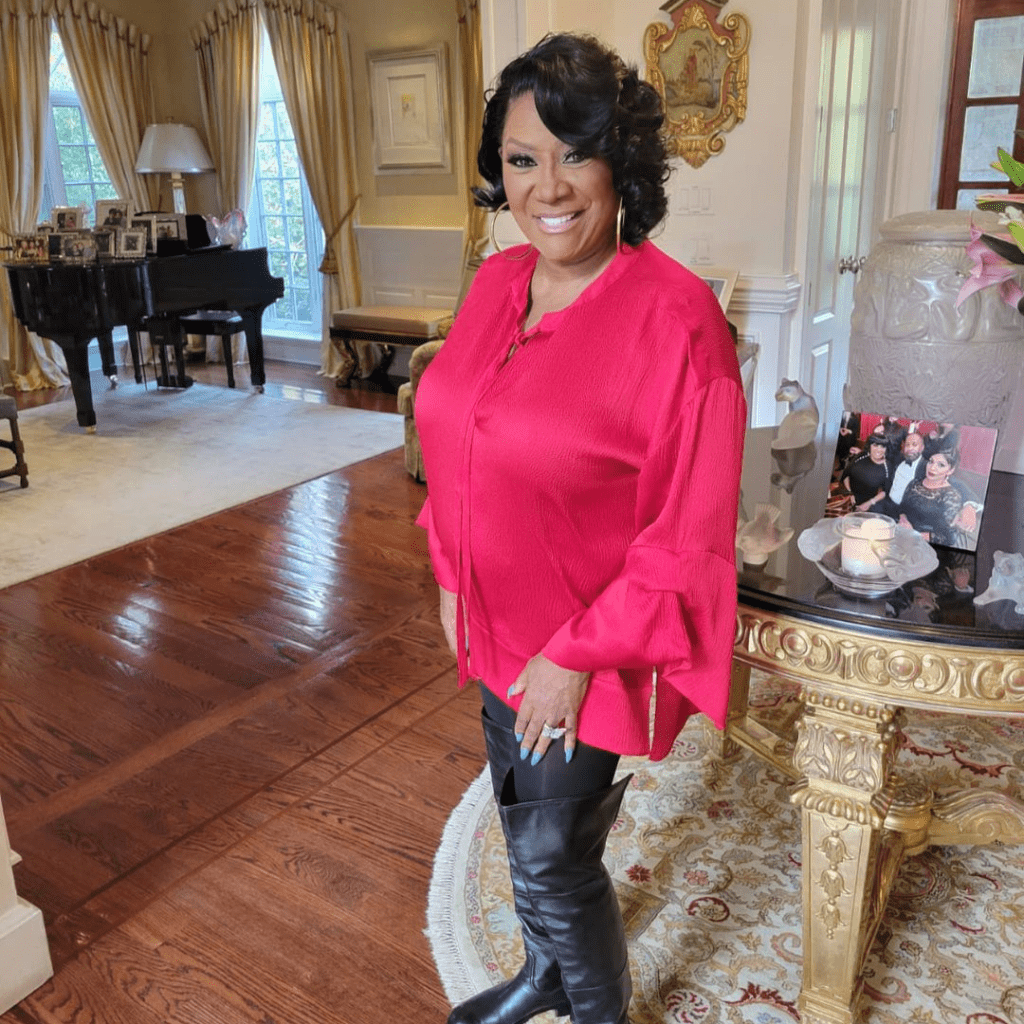 Her career has spanned an impressive sixty years, from being the front woman in a band in the '60s to a solo star with a widely popular debut album in the '80s. The Grammy award-winning actress also had a role in an Oscar-nominated movie and has launched a variety of successful brands.
Kimberly Elise
If 'ageless' had a face, Kimberly Elise would be it. The actress almost looks like she's been frozen in time, and her body has never been introduced to the concept of aging. Although she's in her fifties, she looks like she's well into her thirties at most.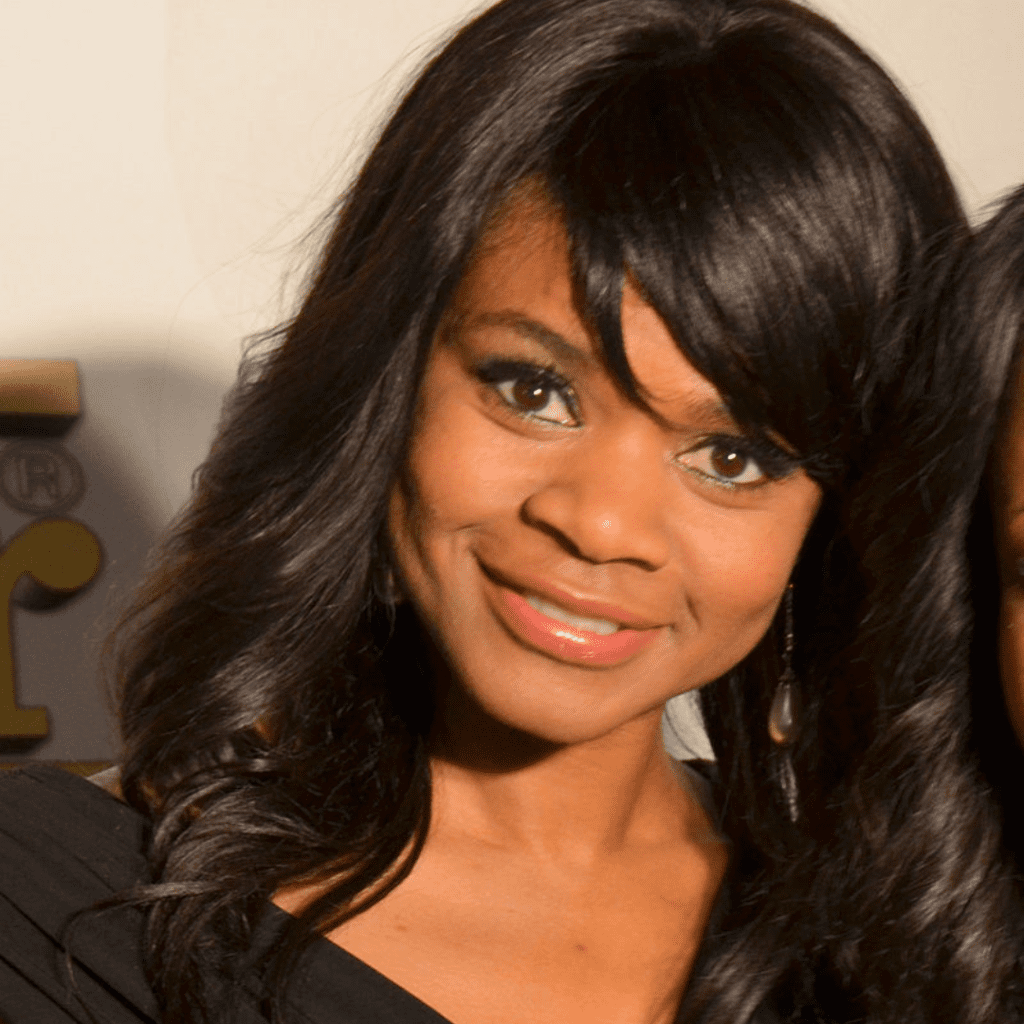 The actress made her film debut in the late '90s, but her first critically acclaimed role came with the 1998 psychological drama film, Beloved starring the legend Oprah Winfrey. Since then, she's had appearances in several other film productions and remains relevant in the entertainment industry to this day.
Garcelle Beauvais
Many Hollywood stars started off with other ventures before they finally became who they are today, and Garcelle Beauvais is no different. Although she started off as a model, thanks to her amazing looks (which she still maintains today), she later transitioned to the entertainment industry by becoming an actress.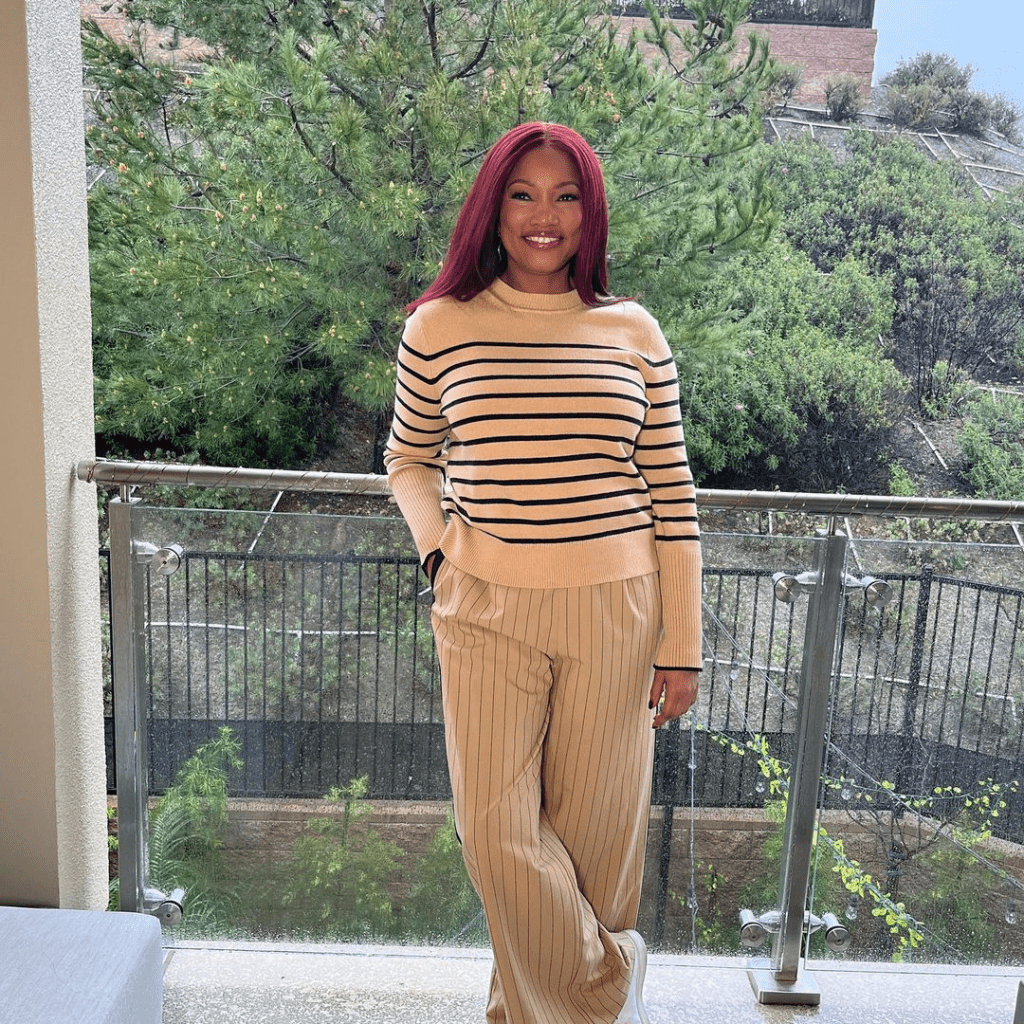 She's been cast in several movies, including MCU's Spiderman: Homecoming and both installments of the Coming to America movie franchise. Garcelle is also a TV personality, being a main cast member of The Real Housewives of Beverly Hills, amongst others.
Lynn Whitfield
While many stars discover their place in the entertainment industry after venturing into other fields, Lynn Whitfield was one of those that started off right where she belonged; on the stage. Although she began by making appearances in TV productions, she later landed big roles in films.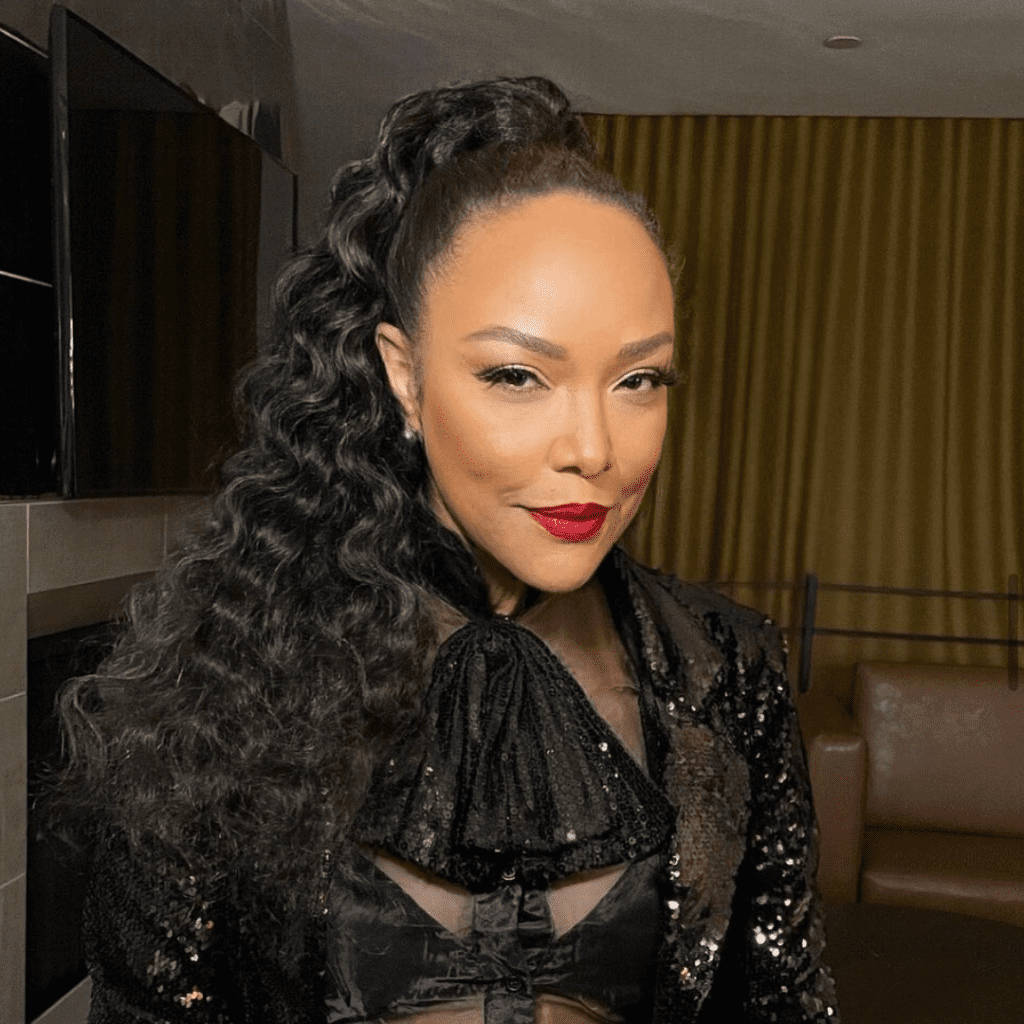 Lynn began her career sometime in the '70s, but it wasn't until the '80s that she made her professional screen debut in the serial drama Hill Street Blues. She's the recipient of a Primetime Emmy, which she won for her leading role in The Josephine Baker Story.
Malinda Williams
Just like her fellow star and gorgeous black actress over fifty, Robin Givens, Malinda Williams kickstarted her professional career by making her TV debut on an episode of The Bill Cosby Show sometime in the late eighties. That was about ten years before she made her film debut.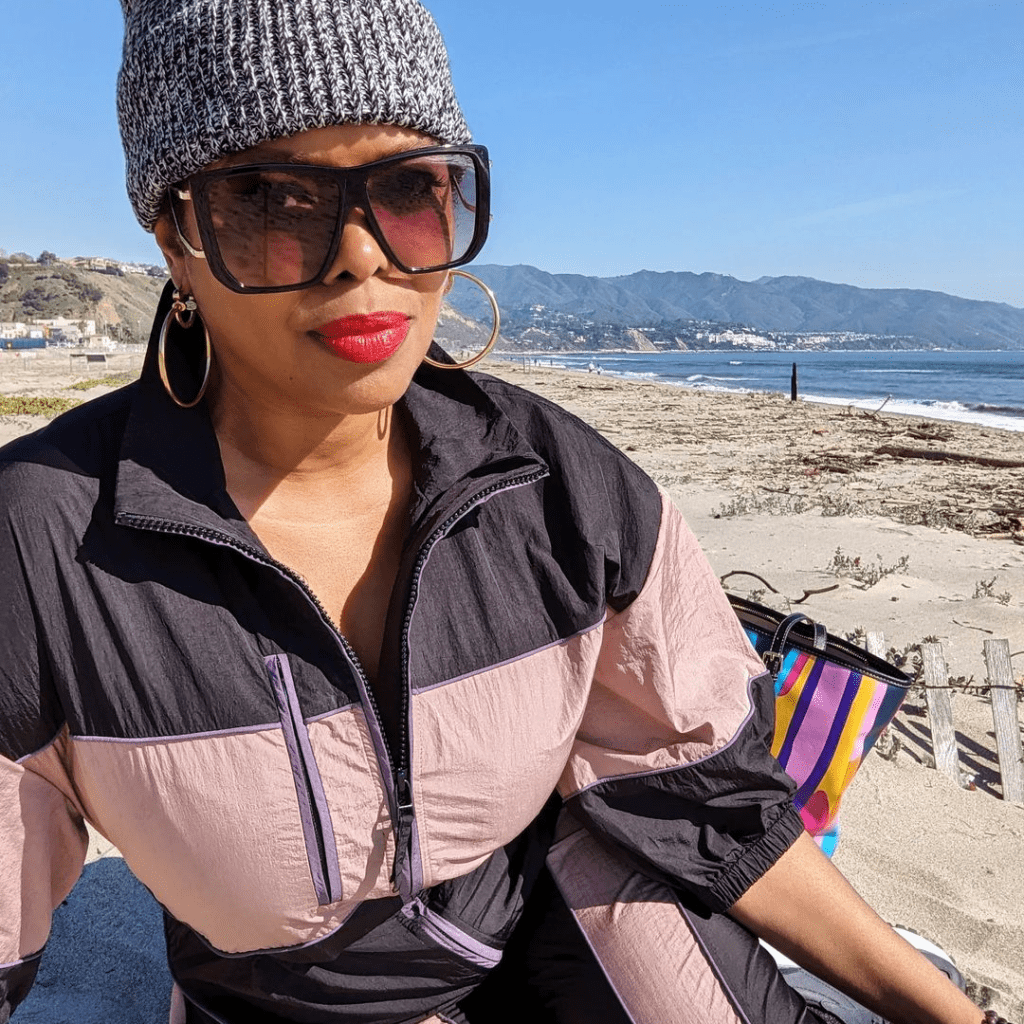 She has guest starred in a wide range of series like the crime dramas Miami Vice and even NYPD Blue. Although she's appeared in numerous movies over the years, she's best known for her role as "Bird" in the series Soul Food.
Vanessa Williams
In 1983, history was made when twenty-year-old Vanessa Williams became the first multiracial entrant to be crowned Miss America. It was a monumental day for young black girls all over the country. The beauty queen is also an actress and singer who's even performed at the Grammy's.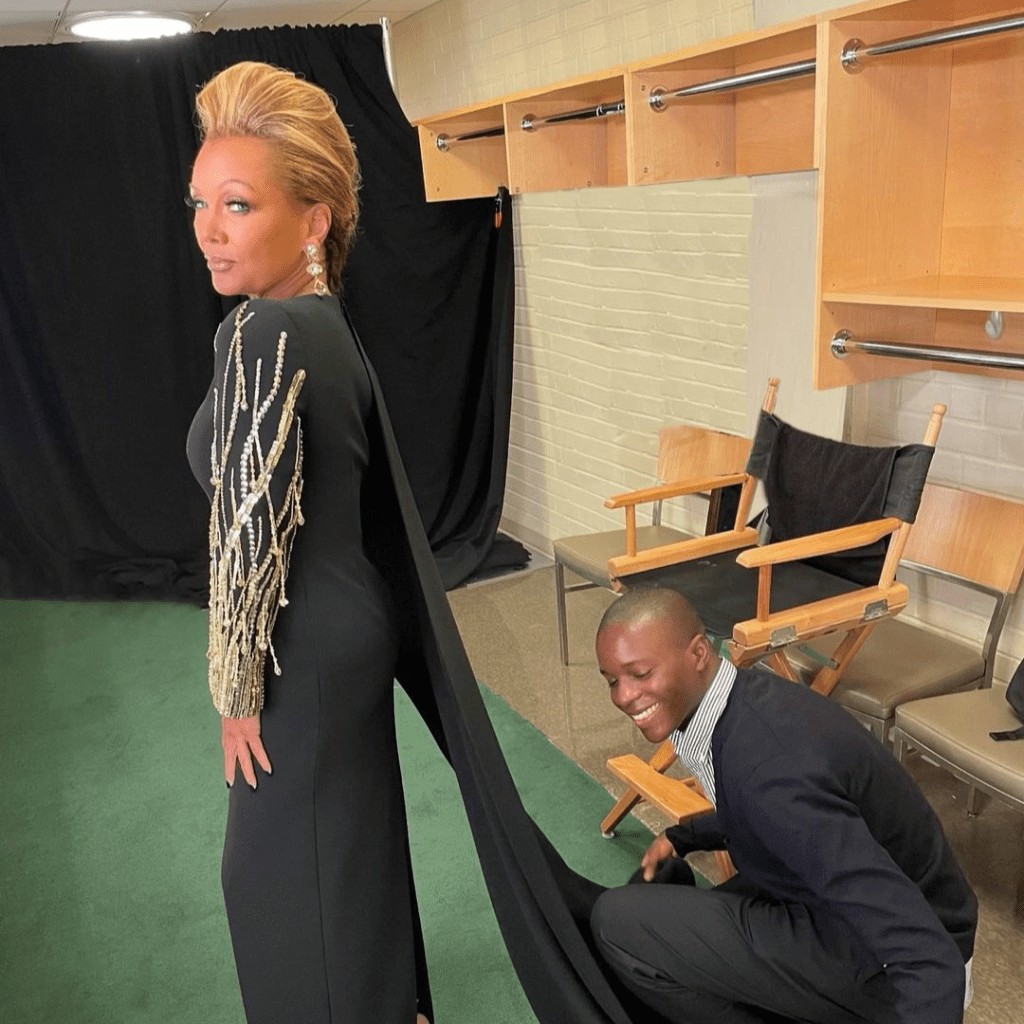 When it comes to acting, Vanessa also has a whole host of credits to her name. She was nominated for a Primetime Emmy Award an impressive three times for her role in the drama series Ugly Betty as well as a Tony Award for a 2002 musical, Into The Woods.
Aisha Tyler
Aisha Tyler is another multifaceted star we know and love. The actress isn't just a comedian and actor, but she's also a director and successful talk show host. Additionally, Aisha was a voice actress for the adult animated sitcom Archer.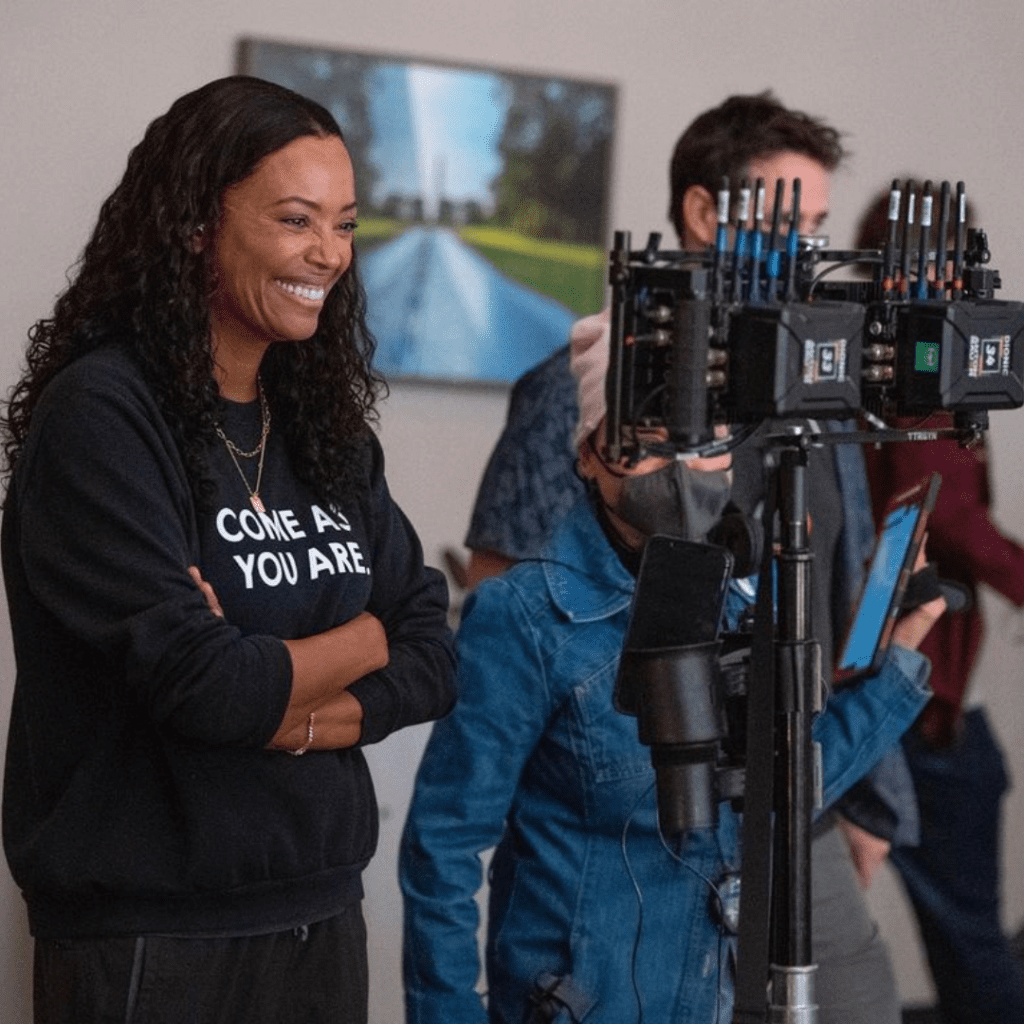 For her work in the talk show hosting sphere, particularly for her six seasons on The Talk, Aisha earned herself a daytime Emmy award in the category. Some of her TV credits include the popular crime drama CSI: Crime Scene Investigation as well as Ghost Whisperer.
Stacey Dash
For many stars working in the entertainment industry, particularly in the acting sphere, their rise to fame was a result of one role that propelled them to stardom. For Stacey Dash, it was in the popular coming-of-age feature film, Clueless.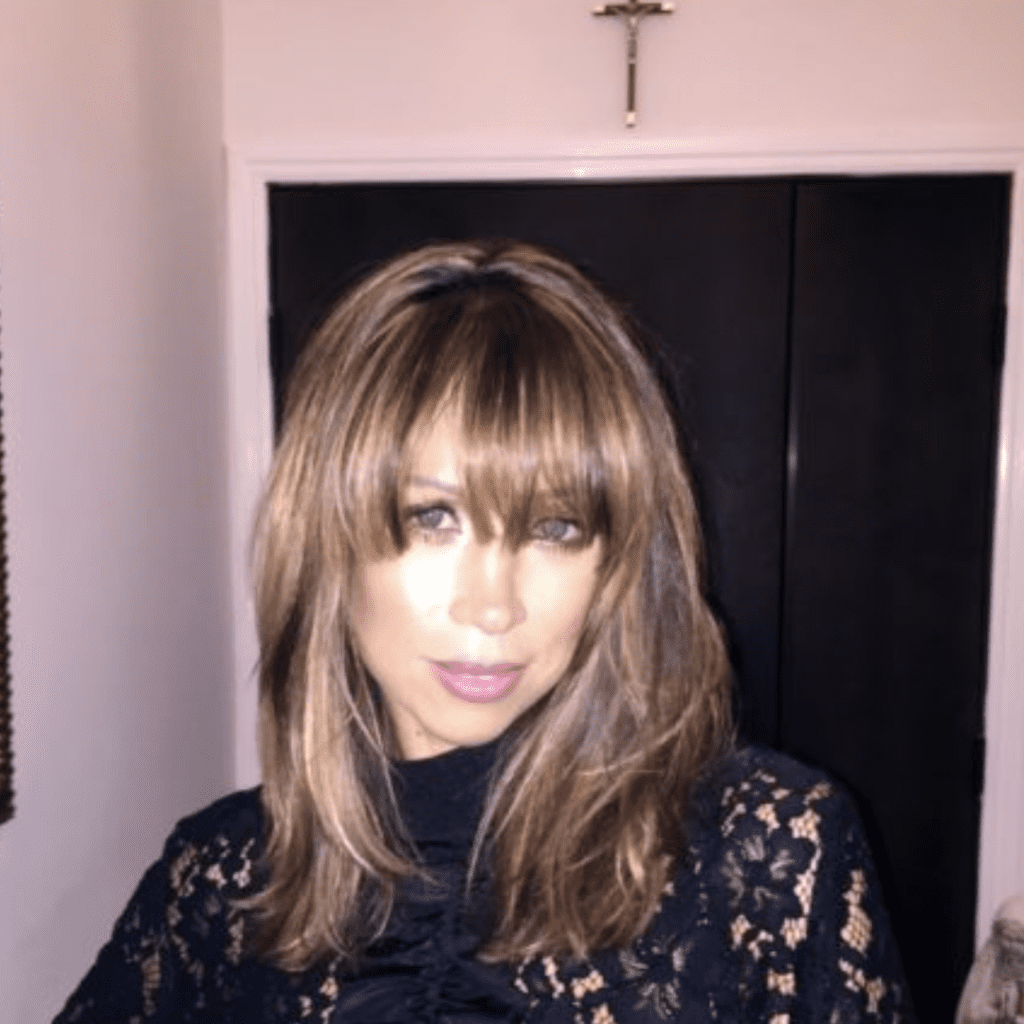 Stacey played the main character's best friend in the movie as well as the series of the same name. Though she played a teenager in both productions, she was actually in her late twenties at the time, proving to us once again that age is nothing but a number.
Gladys Knight
African Americans have made significant contributions to the music scene in The United States of America and the world as a whole by developing and pioneering basically every single mainstream genre of music we have today. One such pioneer is the delectable Gladys Knight.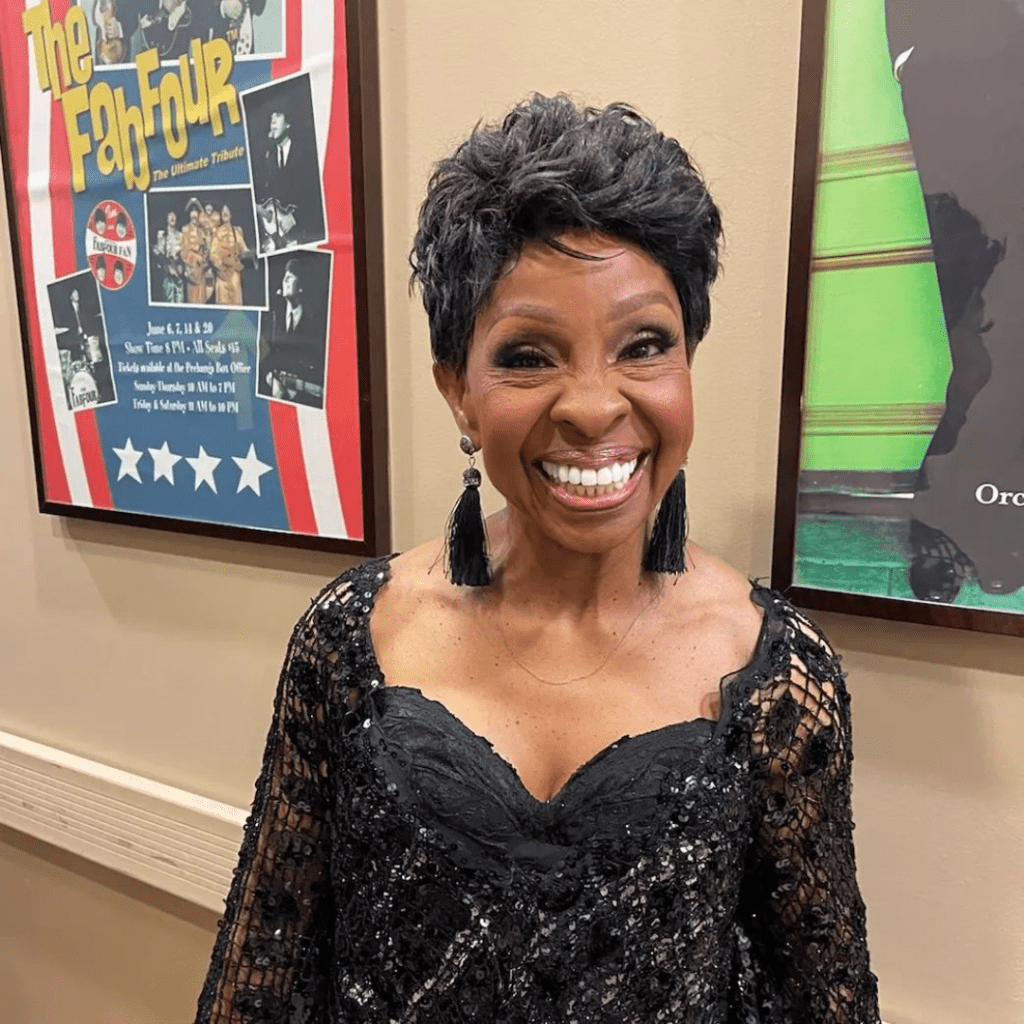 The multiple-Grammy award winner has two songs inducted into the organization's Hall of Fame and is also nicknamed the Empress of Soul. For her work in the film and TV industries, she has been nominated for a Golden Globe award.
Phylicia Rashad
Yet another former cast member of the sitcom, The Bill Cosby Show, Phylicia Rashad is an American actress who played the role of "Clair Huxtable" on the series. "Clair" was the matriarch of the family and mother to "Denise Huxtable," played by Lisa Bonet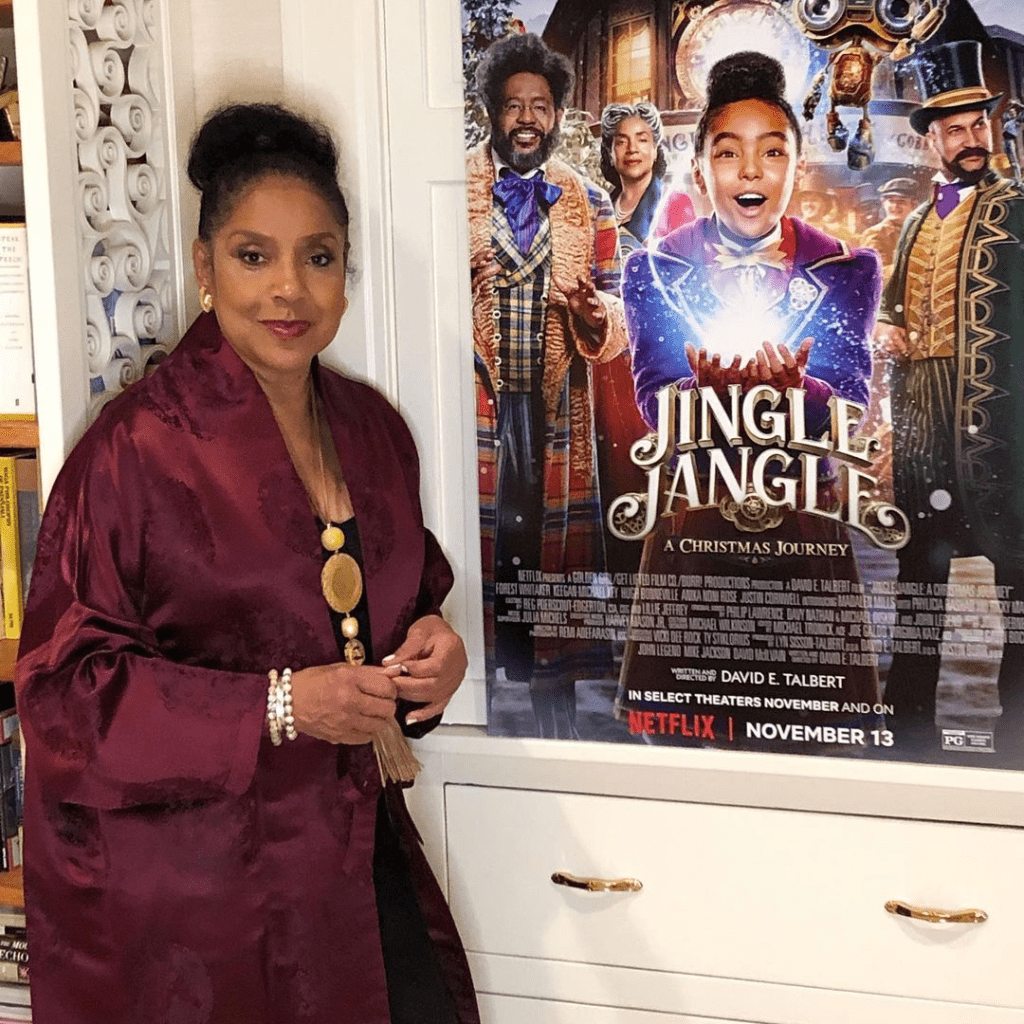 She is one of the high-ranking staff at the prestigious Howard University and has also been dubbed by many as the Mother of The Black Community. She's a multiple-Tony Award winner and was the first black woman to win the Best Actress in a Play award.
Monica Calhoun
Making her debut in TV film sometime in the mid-eighties, Monica Calhoun is an accomplished actress and the recipient of a number of accolades and awards. Her career has spanned nearly 40 years, and she's still in the industry, going strong.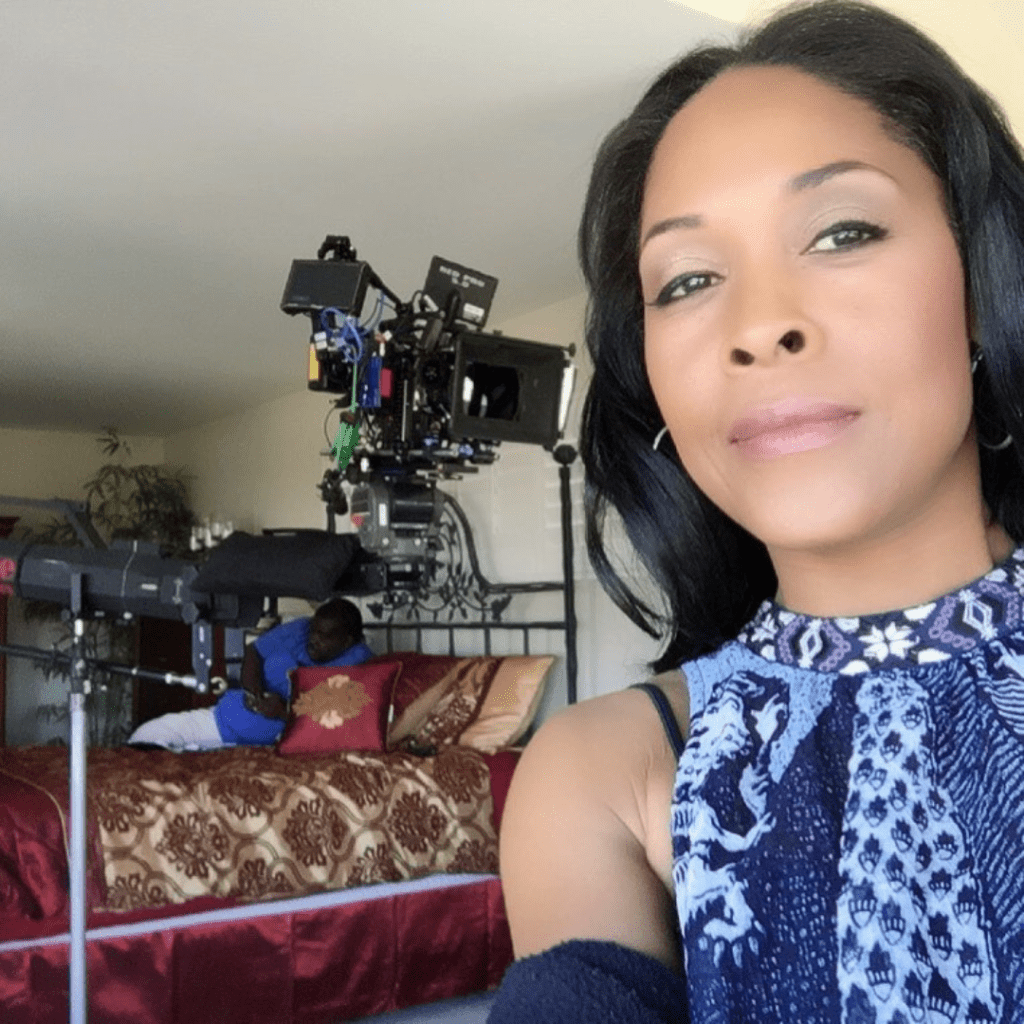 Like many other Hollywood stars, she started following her passion for acting very early in life. She has guest-starred in several sitcoms over the duration of her career, and some of her film credits include Bagdad Cafe and The Best Man.
Gloria Reuben
The modeling industry is one heck of a cut-throat sphere, so we appreciate every single person who got in by their own means, just like the beauty Gloria Reuben did. She started off with TV commercials and taking up modeling gigs.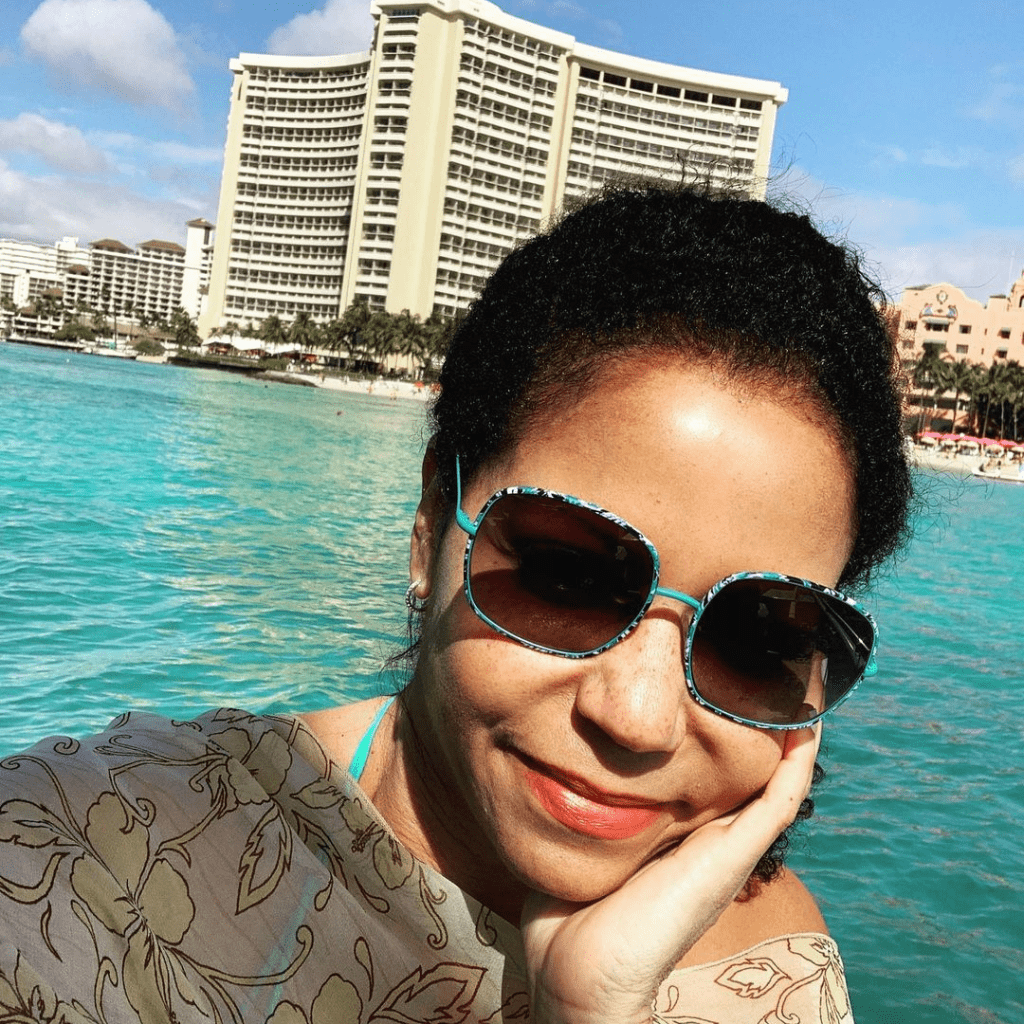 The multiracial American-Canadian actress is probably best known for her role in the popular medical drama television series ER and for the 2012 historical drama Lincoln. She's been nominated for an Emmy award twice and has many other film credits.
Taraji P Henson
Whenever you see a film or show with this name in the credits, you know you're about to witness greatness. Taraji P Henson is an absolute powerhouse in the entertainment industry who's been keeping us on our toes since the '90s.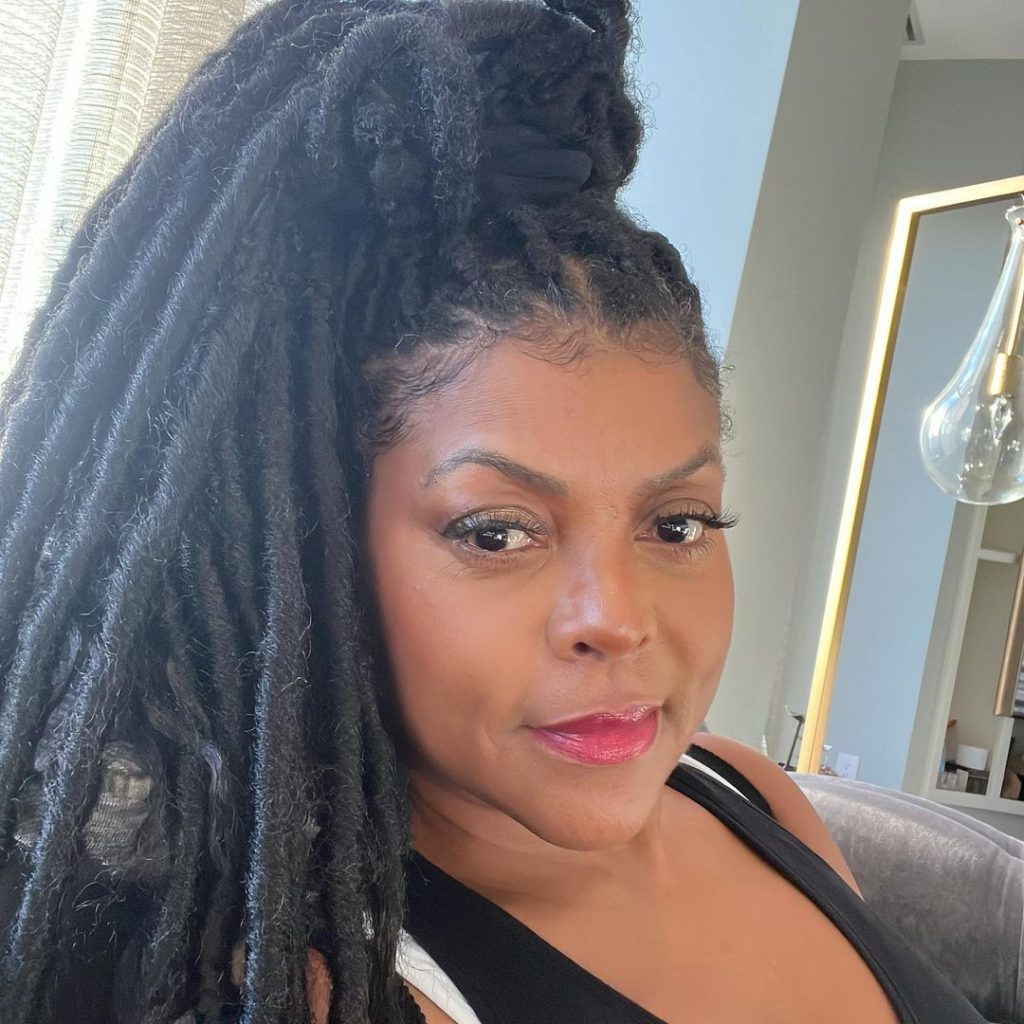 The last decade has especially been kind to the stunning actress with huge roles in productions like Hidden Figures, which was nominated for numerous awards, and shows like Empire, which, as you can recall, was so huge when it dropped. Luckily, she isn't showing signs of slowing down soon.
Erika Ringor
There is nothing we love more than a Hollywood star who's talented both behind the scenes as they are in front of the camera. That is one of the things we adore most about the gorgeous and multifaceted Erika Ringor.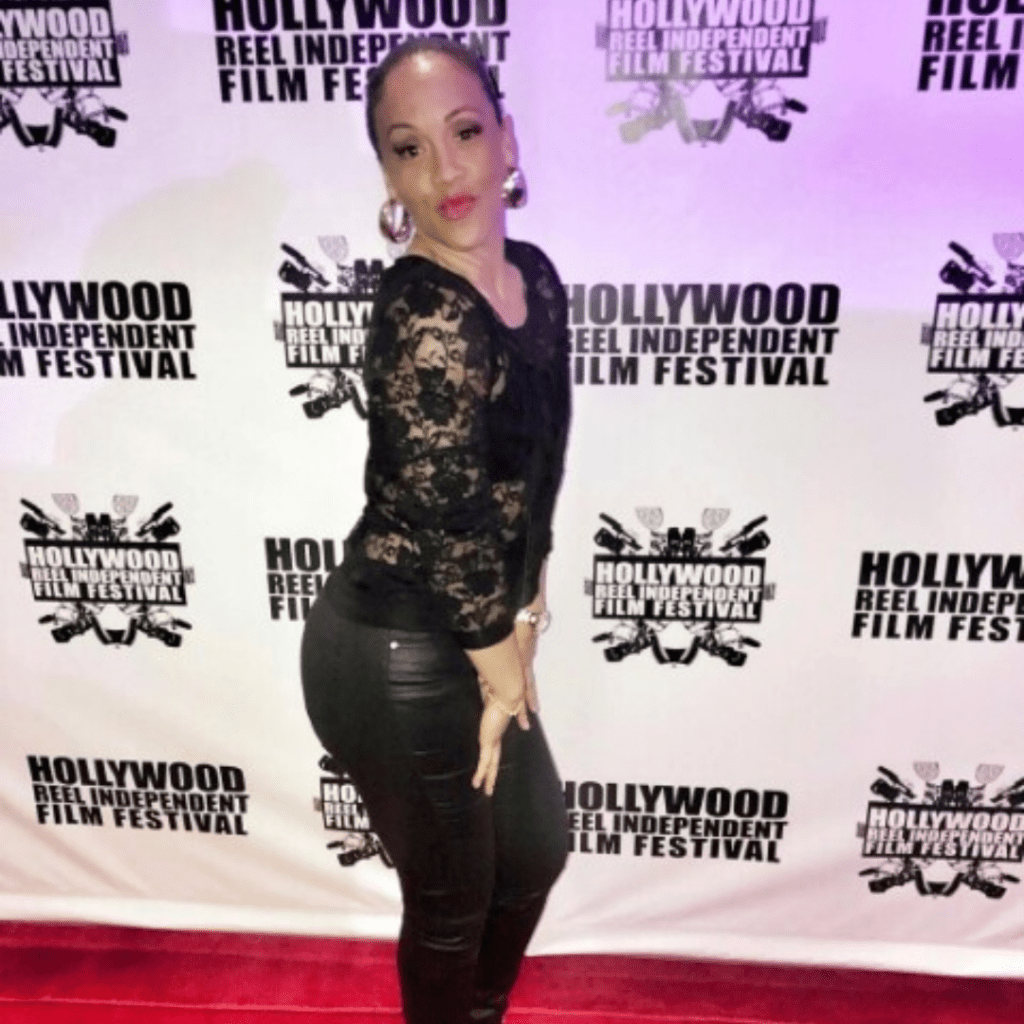 The multiracial actress is also a producer and director. Some of her film credits include the 2000 film Love and Basketball alongside Gabrielle Union and Regina Hall, as well as the Oscar Winning 2021 American Biographical sports drama King Richard.
Traci Bingham
We don't know what it is, but it seems like Hollywood stars always seem to have the best genes. Traci Bingham is one such celebrity. No surprises here, seeing as she isn't just an actress and television personality but also a model.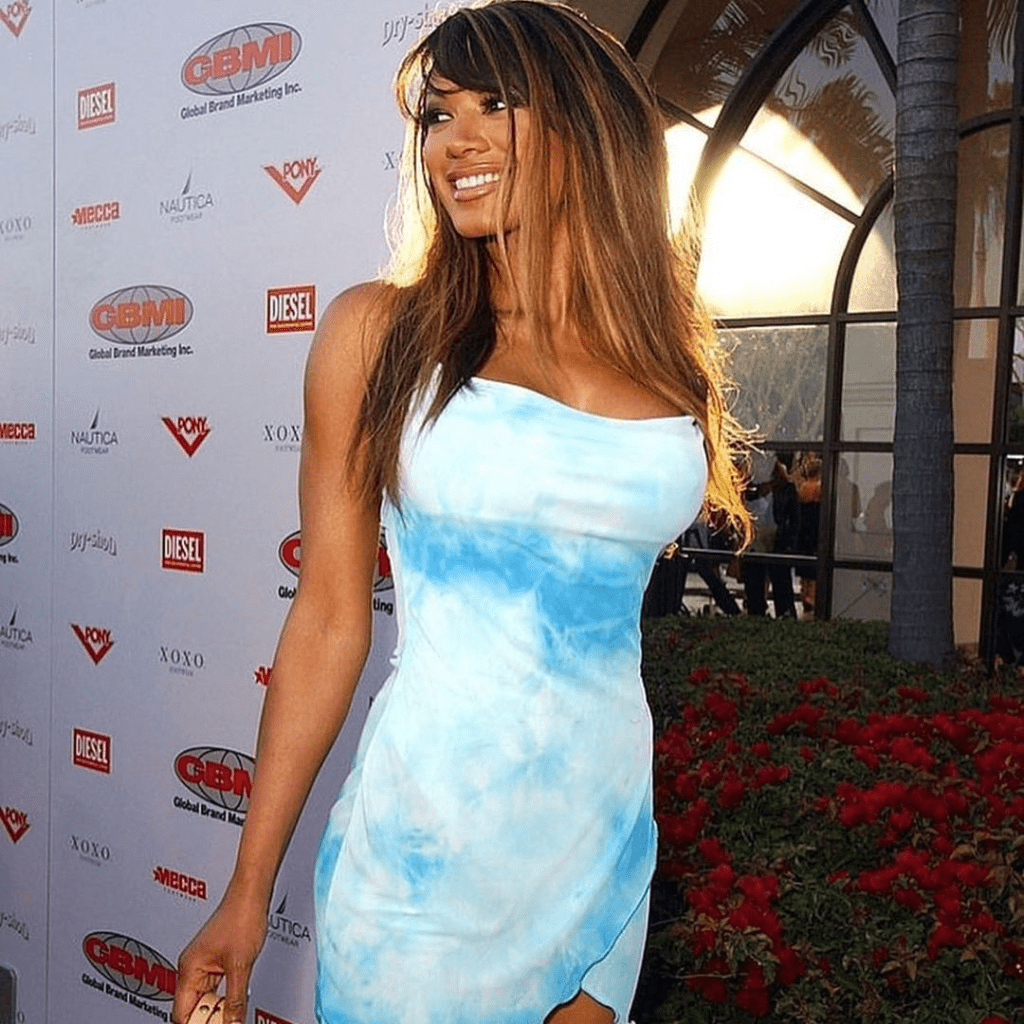 The star's professional career took off sometime in the '90s as she's best known for starring in the popular series Baywatch alongside fellow stars like Pamela Anderson and David Hasselhoff. Traci also had minor roles in Married…With Children as well as 90210.
Faye Yvette McQueen
Nothing gives us more joy than seeing older actresses still getting the roles they deserve and giving audiences what they want out of a performance. That Is why we are always super psyched whenever we see Faye appear on the screen.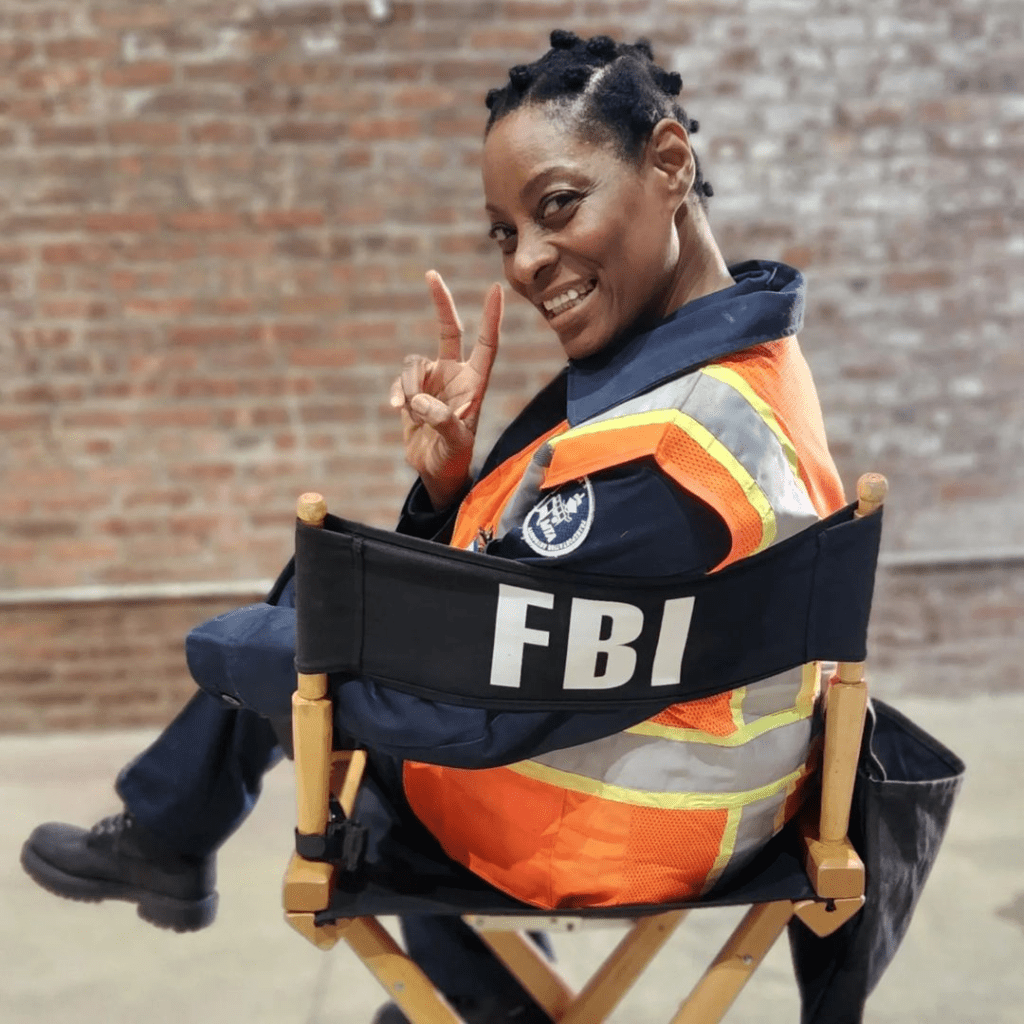 The actress is known for her role in the comedy-drama movie, The Family That Preys, in which she had a role alongside legends like Tyler Perry, Alfre Woodard, Taraji P. Henson, Robin Givens, and even Jennifer Hudson, as well as the 2012 action thriller movie, The Bourne Legacy.
Lonette Mckee
Many Hollywood stars kicked off their career by taking up ventures that were related to what they later became in life, and in Lonette McKee's case, it was more or less the same thing. She was a child prodigy who started off by writing lyrics before acting.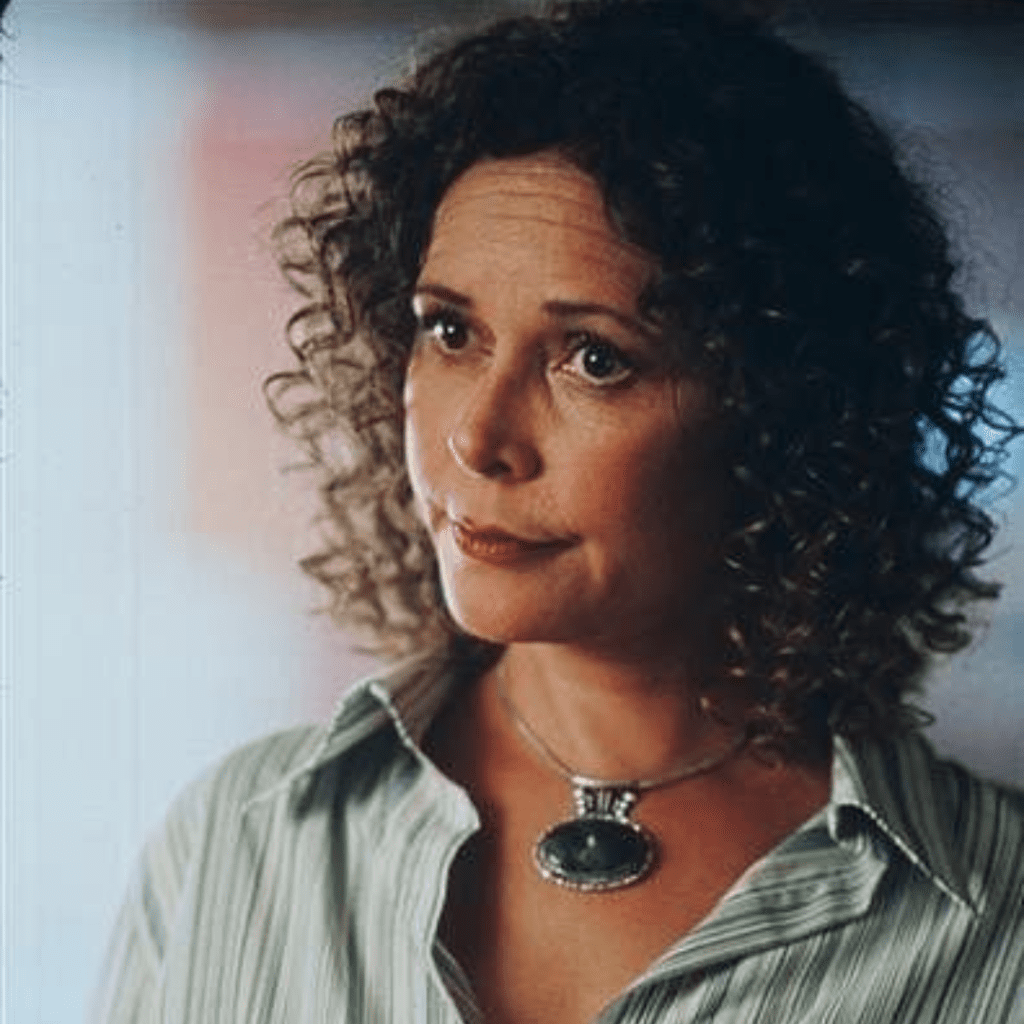 The multiracial actress' big break came when she starred in the 1976 musical drama Sparkle. Her performance was well-received and lauded by audiences. The same can also be said for her Broadway debut sometime in 1981. She's certainly been in the game longer than most.
Sophie Okonedo
Best known for her role in the 2004 drama film based on the Rwandan genocide, Hotel Rwanda, Sophie Okonedo is a Tony Award winner and Primetime Emmy Award nominee. She's also one of the few multiracial actresses who's received a nomination for an Academy Award.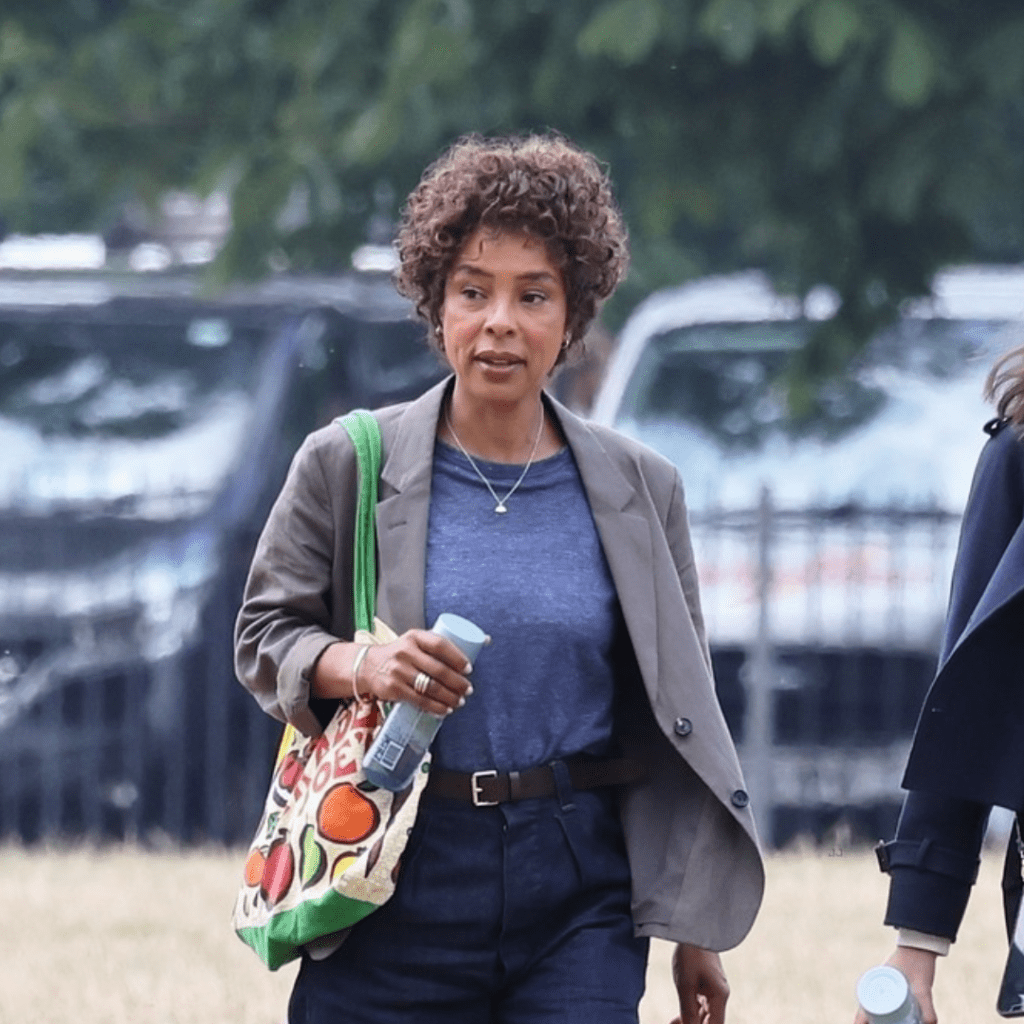 Her film career began sometime in the '80s or '90s. When it comes to series, Sophie has taken up many roles in a variety of television productions, even earning herself many award nominations and accolades for her work on screen.
Michael Michele
Indiana-born actress Michael Michele is also a fashion designer who's probably best known for starring alongside the legendary Wesley Snipes in the 1991 action crime movie New Jack City. After that film, she took on roles in a variety of series.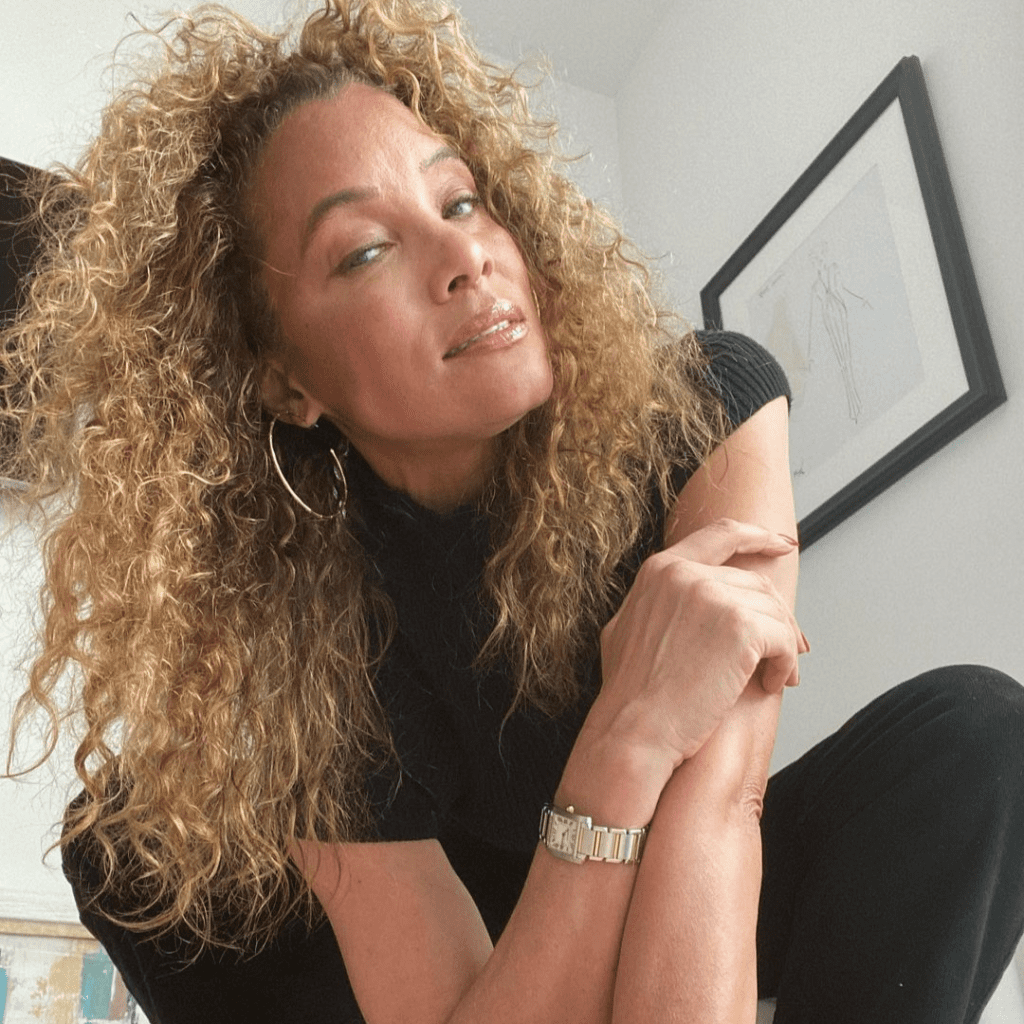 She's starred in soap operas and other TV productions. Besides New Jack City, Michael Michele has several other film credits, including the biographical sports drama film starring Will Smith, Ali as well as How to Lose a Guy in 10 Days.
Lisa Bonet
Loads of actors and actresses gained their ground in the industry by appearing on successful shows, and Lisa Bonet is also one of them. The gorgeous star played "Denise Huxtable" on The Bill Cosby Show, earning acclaim and widespread recognition.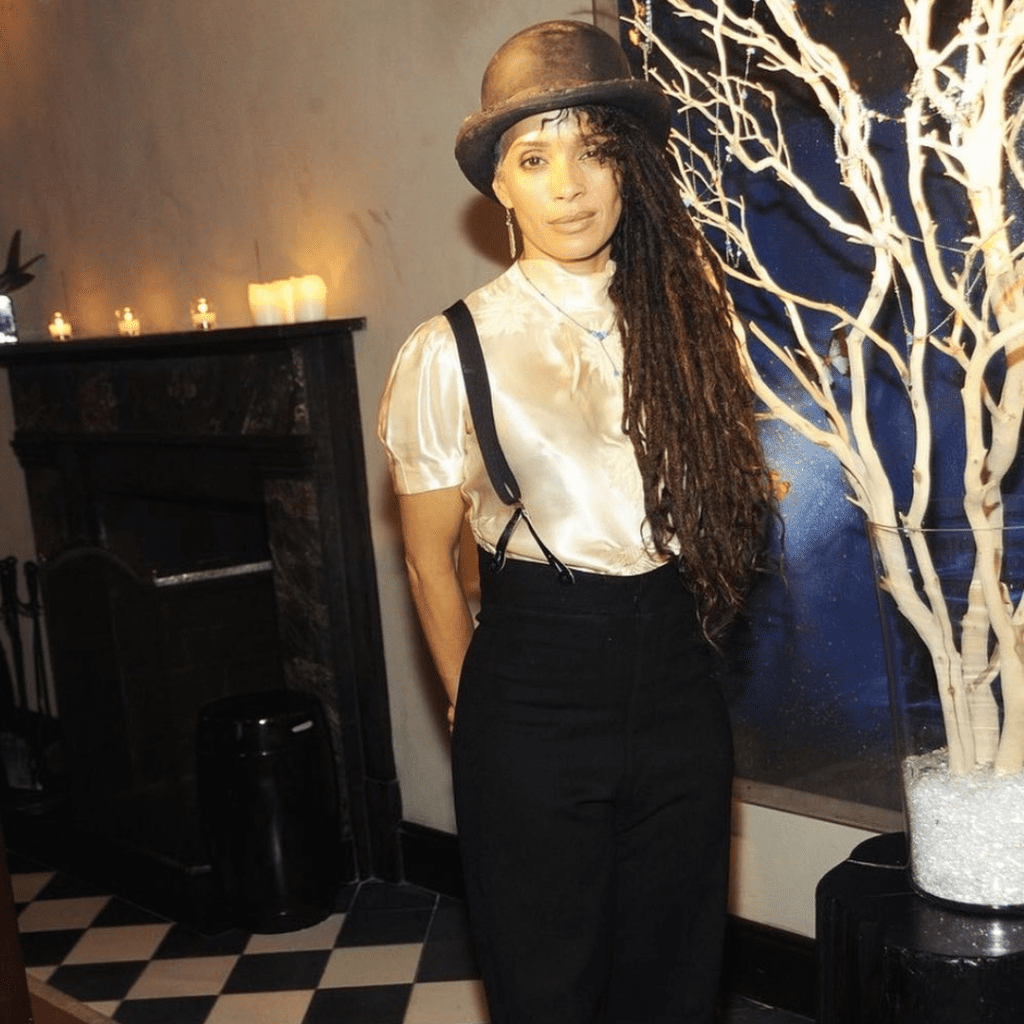 She reprised the role on the show's spinoff, which ran for six years, during which her career in the film industry grew. Lisa is the ex-wife of the legendary Lenny Kravitz and actor Jason Momoa and the mother of The Batman star and model Zoe Kravitz.
Cindy Herron
Although many celebrities in the music industry find fame and success in being solo stars, many others thrive when they team up with other talented people, just like Cindy Herron. The singer is best known for being a member of the girl group En Vogue.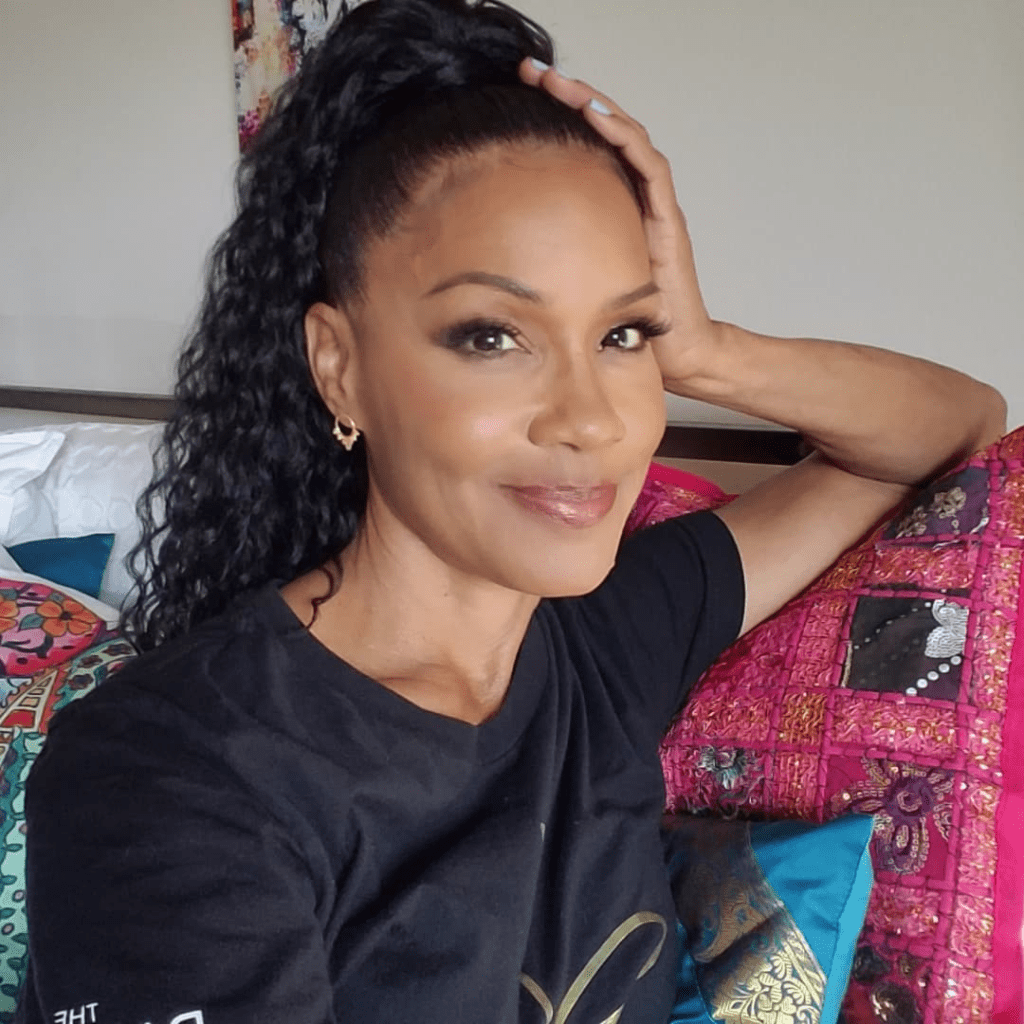 She began her acting career sometime in the '80s, eventually being part of the cast of more popular series along the line. She has been nominated for 6 Grammy awards and is the recipient of four Soul Train Music Awards.
Cassi Davis
Many actors and actresses have a single role they are most identifiable for, and for Cassi Davis, that was also the case. Although she majored in music, she later followed her passion for acting which led her to where she is today.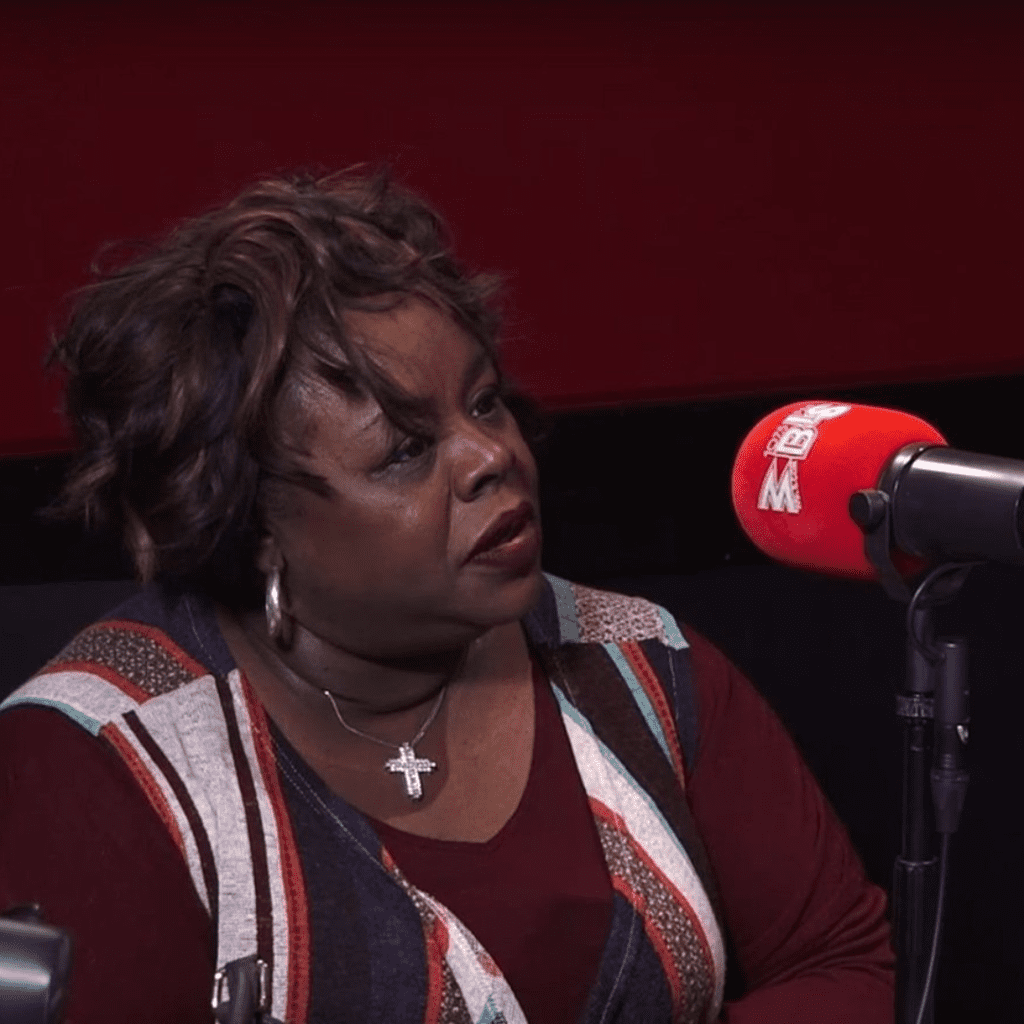 Cassi's acting career began sometime in the late '80s, and she has a few television series credits. Today, she's most recognized for being part of the cast of a host of Tyler Perry's productions, especially the series Tyler Perry's House of Payne.
Tina Knowles
Although many people today only recognize Tina Knowles as being the mother of Beyonce and Solange Knowles, she is so much more than that. She actually has more experience in the entertainment industry than most people give her credit for.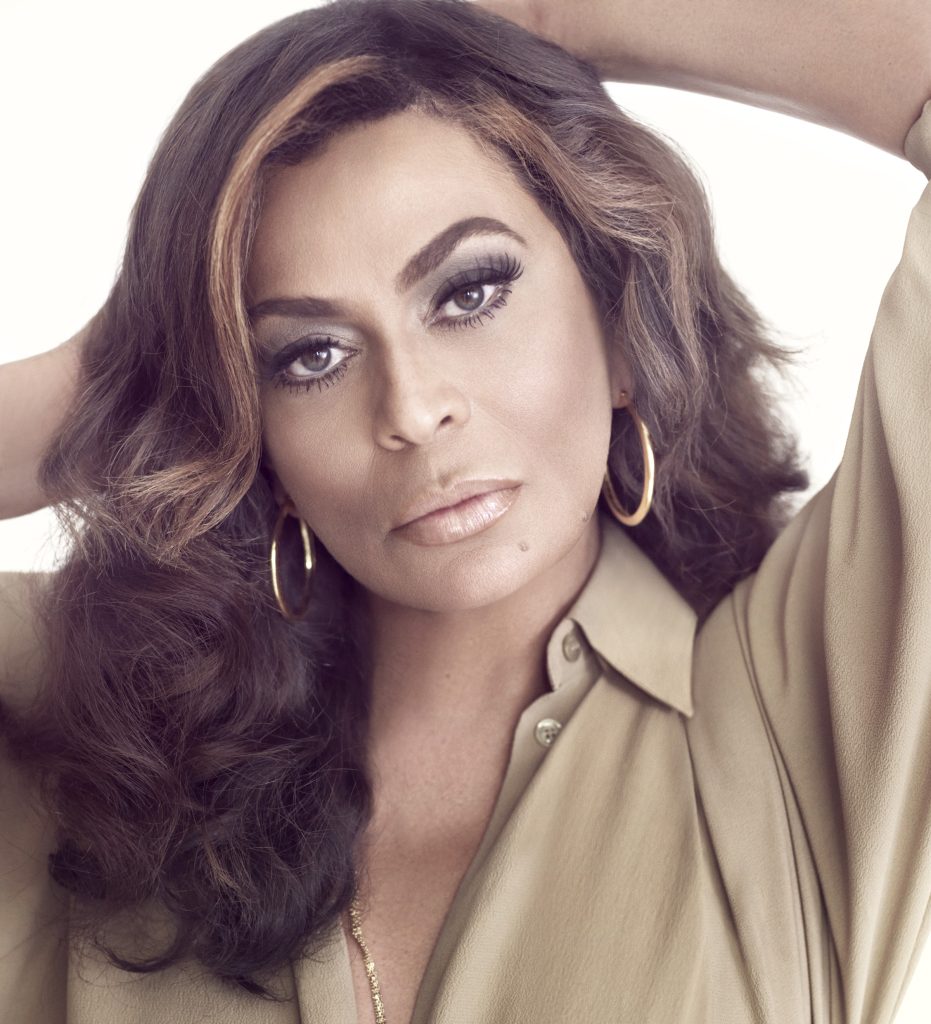 Tina is a talented fashion model and designer who has been honored for her contributions to the industry as well as a philanthropist and businesswoman. She has also established several fashion brands and continues to pioneer the industry today. We certainly see where Bey and Solange get it.
Debbie Allen
When it comes to multifacetedness in the entertainment industry, we sincerely believe Debbie Allen has reached its peak. As a singer, songwriter, actress, dancer, as well as director, and producer, the five-time Emmy Award winner is a true Hollywood treasure.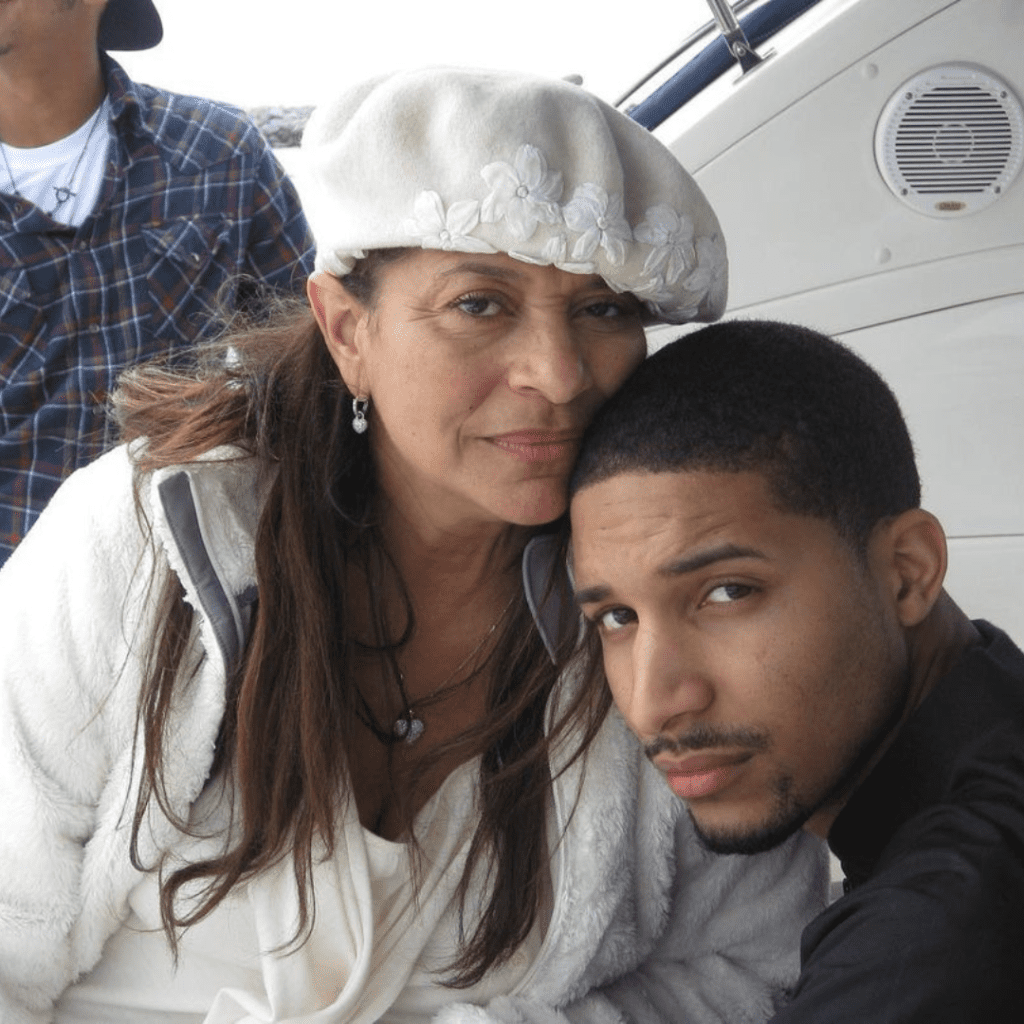 In total, Debbie has been nominated for an Emmy an outstanding twenty times. Her career as an actress began sometime in the '70s, and she's been going strong ever since as she is still well sought after in the industry.
Iman
If there is a profession that requires one to maintain their beauty for longevity, it has got to be modeling. While many get cut off at a certain age, there are legends like Naomi Campbell and Iman that are eternal.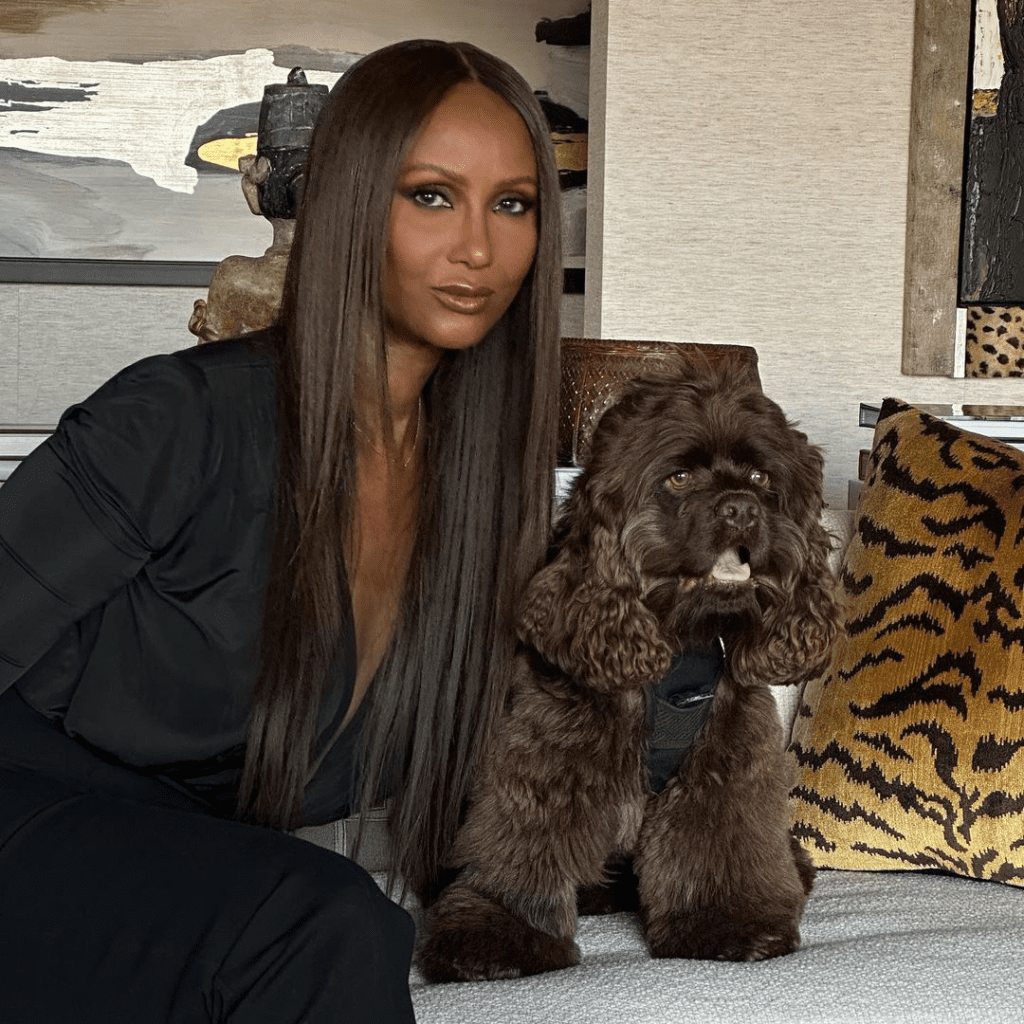 Iman isn't just a model, though. She's also an actress and philanthropist as well as the former wife of the legend David Bowie. Her first professional modeling assignment was for the fashion magazine Vogue, and soon after, she established herself as one of the world's top supermodels, a title she still holds today.
Halle Berry
Although she began her career as a model and beauty contestant, Halle Berry found her footing on the global stage as an actress. By the early 2000s, she had established herself as one of the highest-paid actresses in Hollywood, about 10 years after her breakthrough film role.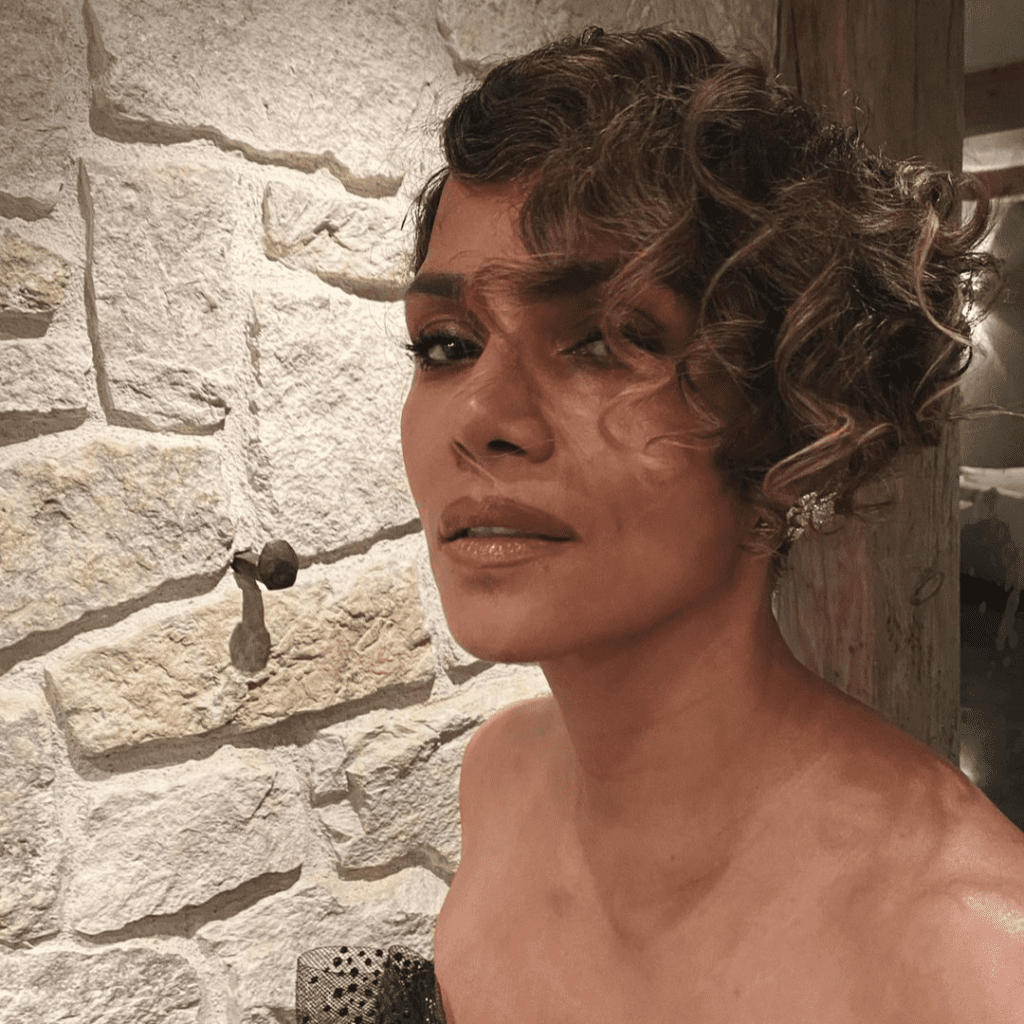 For her role in the 2001 romantic drama, Monster's Ball, Halle won the Academy Award for Best Actress, becoming the first woman of color to have ever done so. It was a career boost for the actress, getting her roles in many high-budget movies afterward.