Costco Hacks To Help You Experience The Wholesale Retailer At Its Finest
By Navkiran K February 2, 2023
---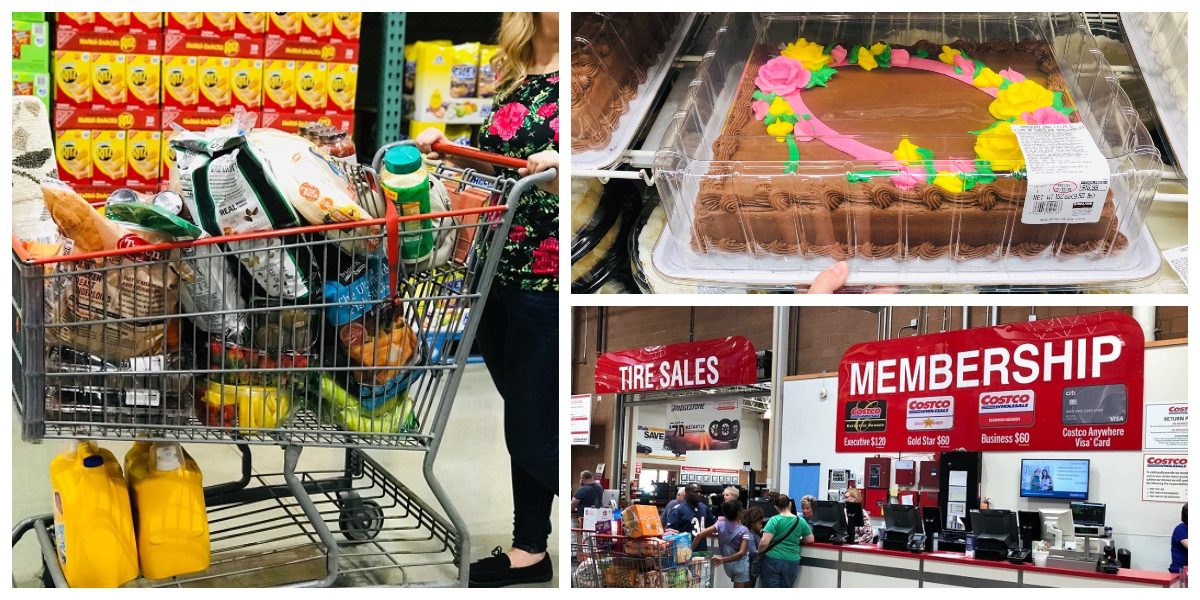 This article was originally published on
morehackz
You won't find a more unique shopping experience than at Costco. From the sample stations to shelves as far down the eye can see, there's everything you'll ever need for cooking and entertaining in one place. It is a haven for bulk items, low prices, and great deals. But have you ever stepped inside the store and wondered what to do next? The size of the warehouse can be daunting for first-timers. Don't panic! We've compiled 45 Costco hacks that will make your experience at Costco easier than ever. From sampling new products to saving money on gas, these tips are sure to save you some hard-earned cash. So next time you find yourself overwhelmed by the crowds of shoppers in search of their favorite items, take a look at this list to make your experience smoother.
Watch For The Asterisk Symbol On Price Labels
The best deals are usually hidden in the smallest of places, like this little asterisk. It tells you that something might be going to be discontinued soon, so it's time to grab your favorite products before they're gone for good.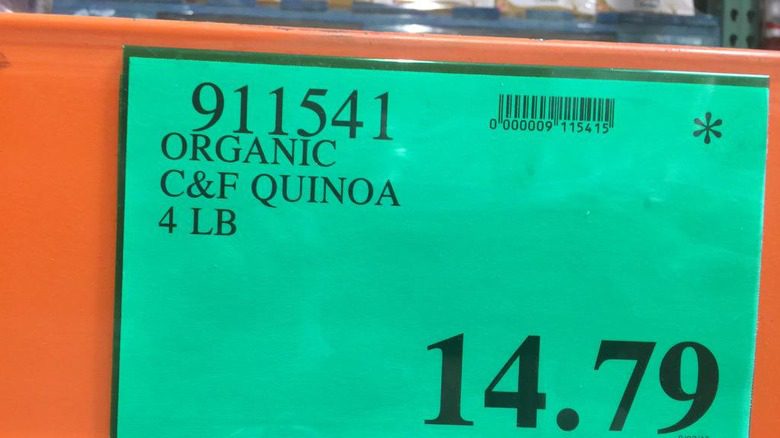 Some of the items in this store might have their liquidation price already on them. If you see an asterisk next to something you like, buy it before they run out of supply because we all need a heads-up.
Try Not To Be Swayed By Free Samples
If you've ever been to Costco, then the free samples they give out are no surprise. But as tempting and harmless as those little extra bits can be for people on a budget, don't underestimate their impact on your wallet.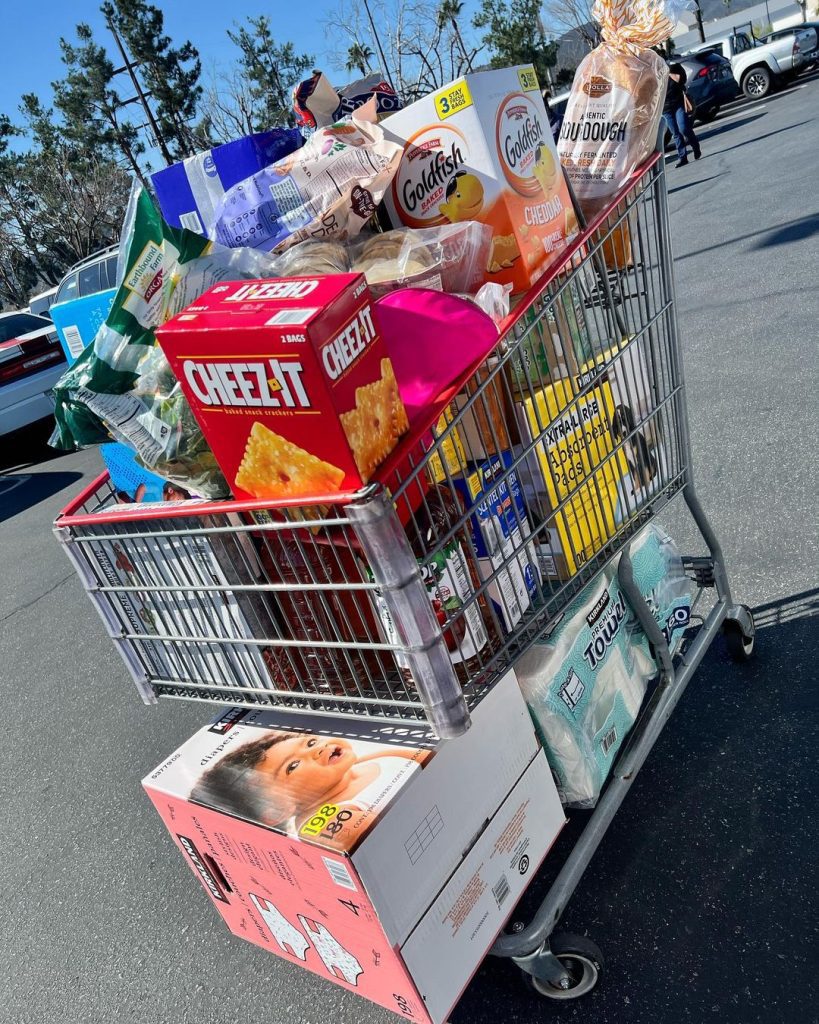 The free samples are a substantial way to get you excited about the products in-store. But, if you're not careful, they can easily lead us down an unanticipated path making us end up with more items than we ever expected.
Listen For The Bell In Costco
The sound of the bells indicates when it's time to get your fresh rotisserie chicken. On an average shopping trip, you'll hear this bell once or twice while out in Costco, which means there is something cookin' up in the roaster!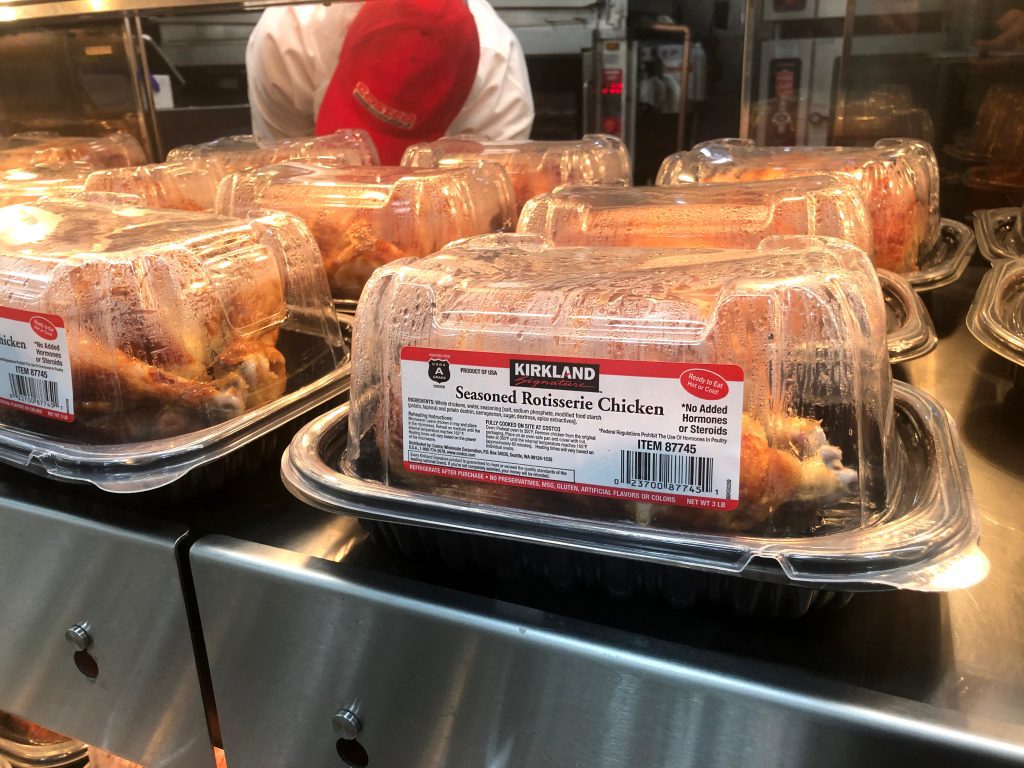 So, the next time you pop into your neighborhood Costco and hear that bell, it means there are freshly cooked chickens available for purchase. Get them while they're hot, and don't miss out before these delicious birds disappear, leaving you disappointed.
Buy Toilet Paper In Bulk
Buying toilet paper and other items in bulk is the best way to shop at a store like Costco. It can save you money in the long term because you do not need to go back and forth to the store for some toilet paper.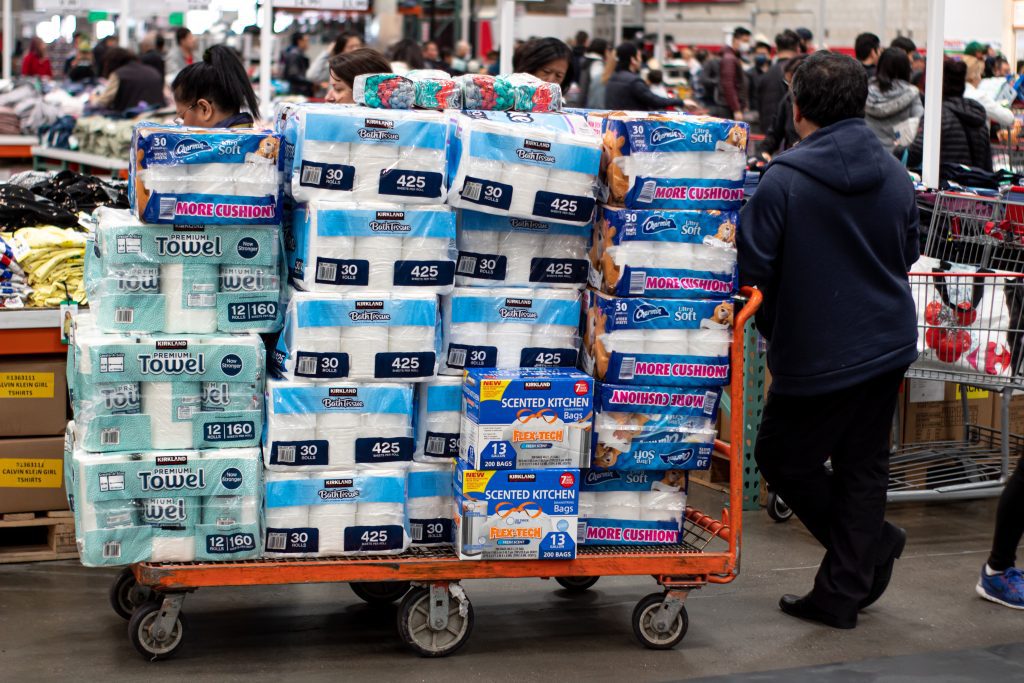 However, those who live alone or don't use a lot of toilet paper and don't have the space to store mountains of it usually consider sharing it with friends. Sharing the supplies is a great way to cut down on costs as well.
Costco Has A Secret Pricing Code
The best way to save money is by being savvy and knowing how much things cost. But what if there was a secret for every price? At Costco, there might be some kind of hidden code telling us something about a specific product.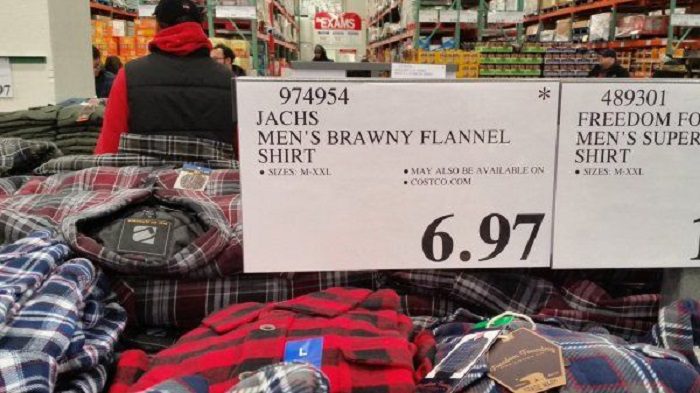 An item at $6.99 is not always a deal. But, an item priced at $6.97 is discounted and has good value. Sometimes, a store will have an item priced at $6.88 because it might soon go out of date.
Buy Kirkland Signature Products
There's a lot of buzz about how great Kirkland Signature products are, and consumer reports prove it. In addition, Costco's special store-brand offers prices lower than you would expect from any name-brands with quality similar to top-tier brands.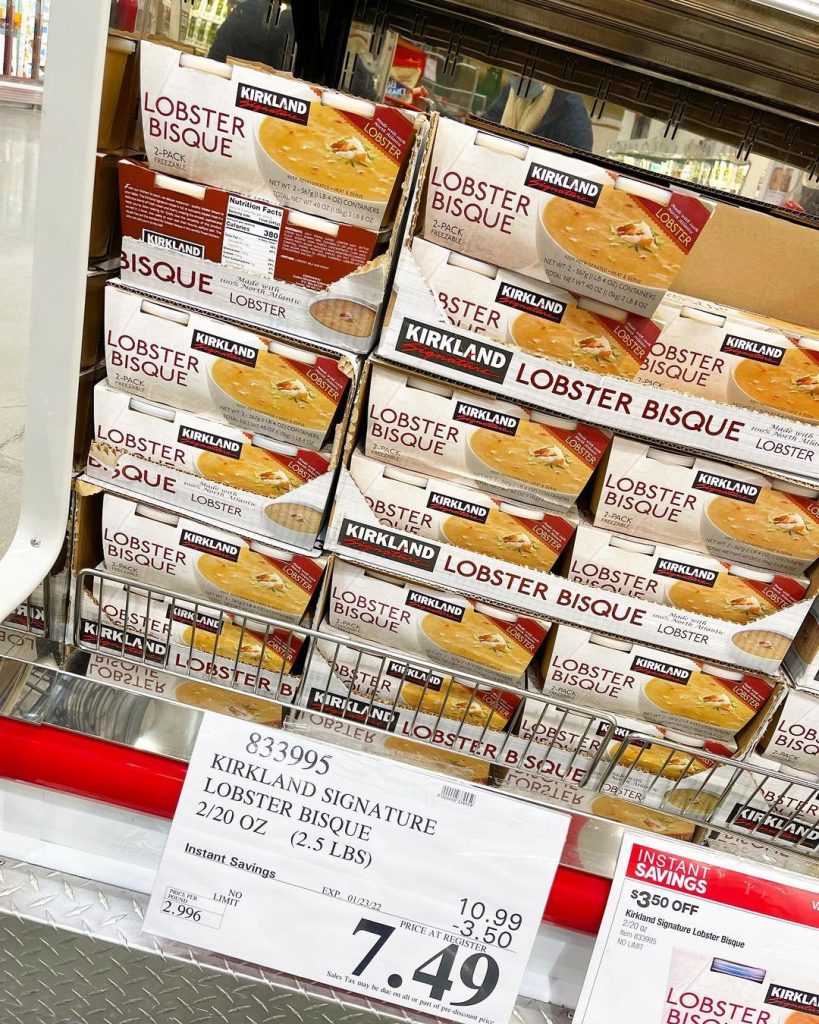 Costco's Kirkland vodka is made from Grey Goose's water source and scores higher in blind taste tests. The Aggregate Booze Rankings site rates it at 88 points while its competitor is at 82. Never judge a store-bought product by its label.
Hit The Weekend Shopping Rush
The best time to visit Costco is when it's not so crowded. Avoid peak shopping hours and go during weekdays if possible as the aisles will be less clogged with lines of people than on weekends or evenings after work.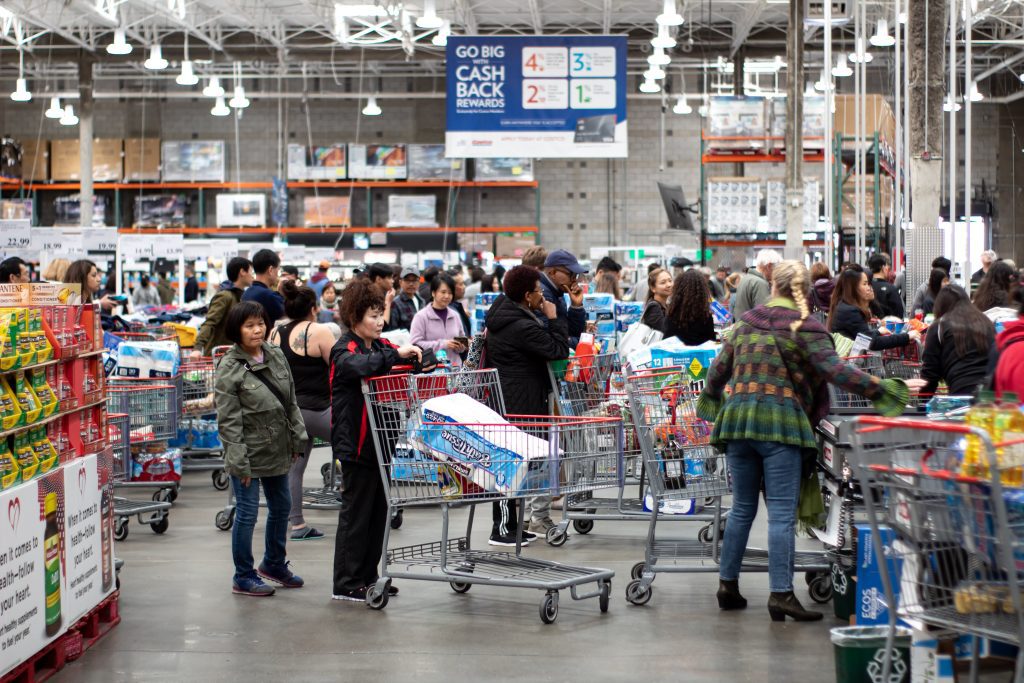 When you go shopping, try to go on Mondays after work or on your day off early in the morning. That way, there will be few people in the parking lot and no lines. It's also more fun because you can get free and fresh food samples.
The Free Samples Are Unlimited At Costco
You won't get enough of the free samples at Costco, and we warned you about this before. The store doesn't mind if you hang around and try them all. It's part of their customer experience, so try and eat the samples as much as you want.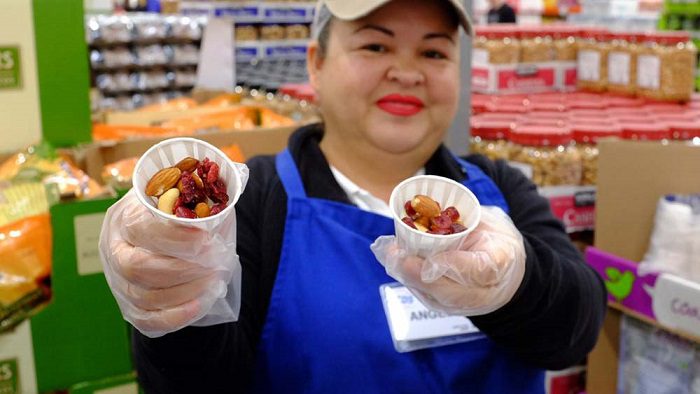 Though the people at Costco who are handing out free samples don't technically work there as full-time employees, it is a grand gesture to allow every customer to take as many complimentary items from their store shelves as they want.
Don't Forget To Bring Your Own Bags
If you want to avoid having to pick through a bin of cardboard boxes at Costco, make sure that your shopping expedition starts with plenty of reusable bags. The store doesn't keep paper or plastic ones on hand like other grocery stores.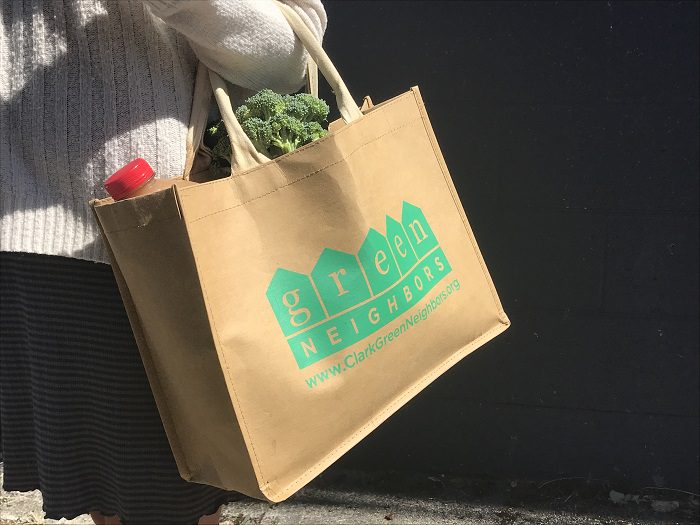 It's also the best option environmentally. A good solution is bringing along plenty of those totes to avoid having an unpleasant experience at the Costco warehouse so nothing gets mixed up on their way back home from your favorite grocery store.
Check For Deals On Big Brands
The real reason why so many people love Costco is that they offer a wide variety of items at affordable prices. It's not just about buying in bulk; sales on expensive brands are also available at this warehouse store only.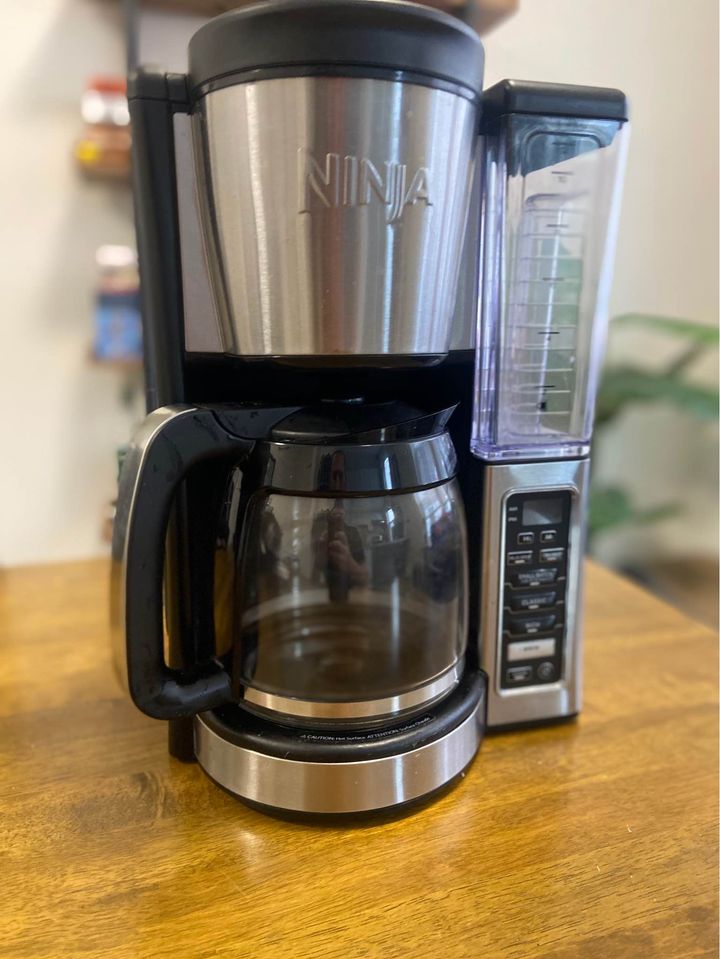 Additionally, they sell premium brand-name items at rock bottom prices. Still, one can also find luxury kitchen gadgets such as Cuisinart ice cream makers and Ninja coffee makers, which are otherwise unobtainable without paying the total retail price.
Don't Neglect The Prepared Foods Segment
You can make some fantastic dinner recipes with the pre-cooked and assembled foods at Costco. For example, you can buy sourdough bread which is ready to eat, or quinoa salads which only require heating up. This helps you to save precious time.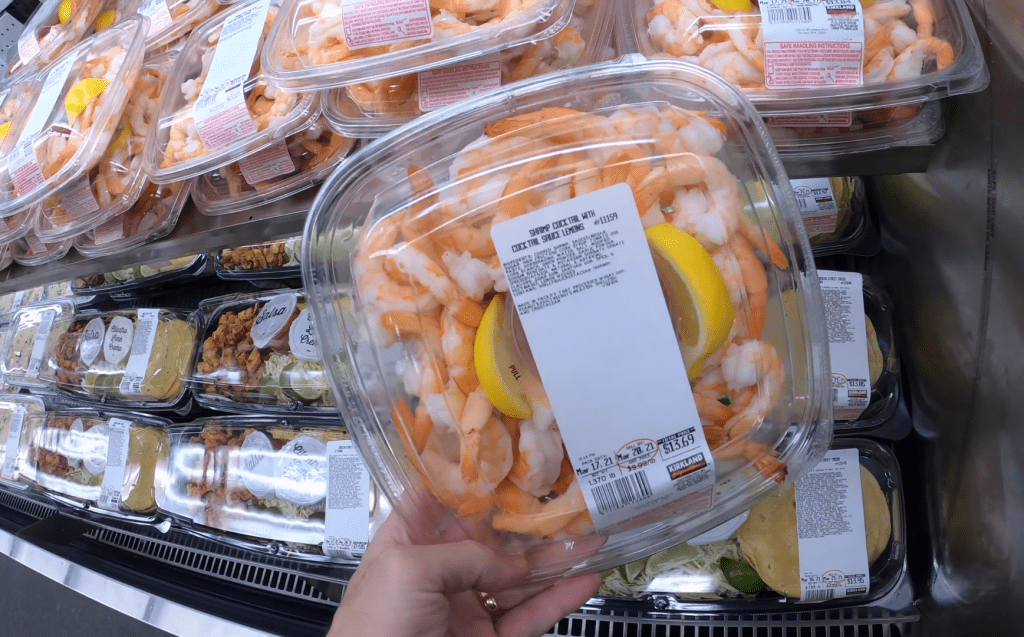 With its incredible selection of pre-made dinners and groceries, it's the perfect place to pick up some delicious food. There's no need to cook when you can have meals delivered right at home with Costco's tasty offerings and healthy options.
Use The Secret Word "Chub" To Get Deals On Meat
So you want to know what Costco's secret word is? Chub. Now, we can see why it might feel funny uttering this at the meat department; after all, they sell regular ground beef for just $3.49/pound. We venture there for deals, right?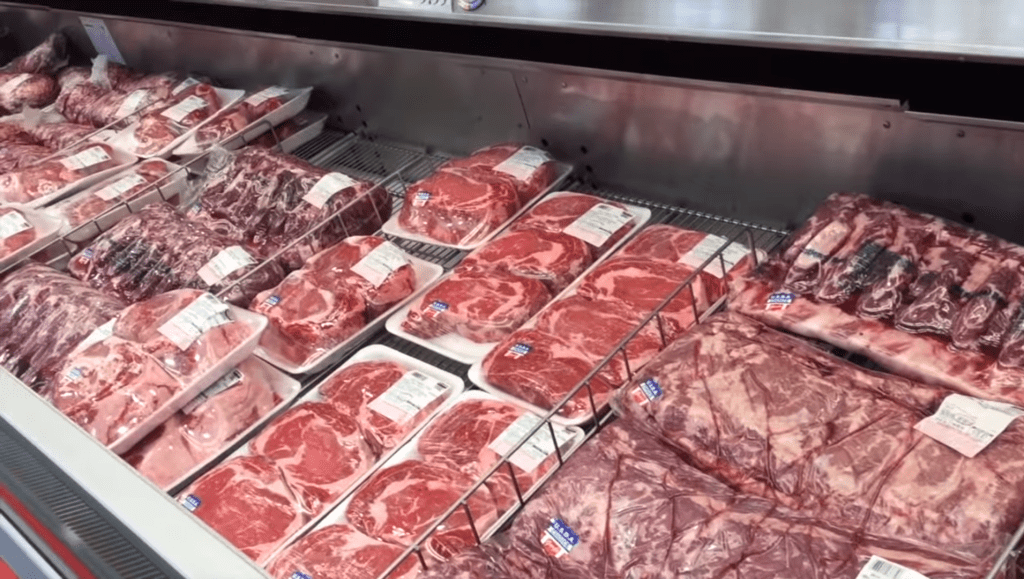 The pre-processed chub goes for $2.99 and includes 5% – 8% fat, while the regular 12% is available at Costco grinds in packed tubes of meat called chubs with fat trimmings taken from steaks to create their traditional ground beef.
Yes, The Large Plushies Are Worth It
You can tell you're in a Costco warehouse just by looking at the enormous teddy bears. They seem so cuddly and fluffy, but before taking one home, make sure to get feedback from other people who have been there and bought that already.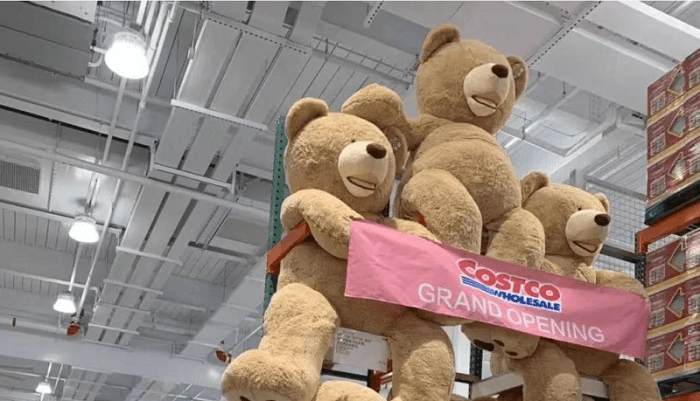 Not only does this giant teddy bear exist, but it's also a popular item at Costco. When you spot this 93-inch tall stuffed animal and think, "Is this purchase reasonable?" then we say yes! Fans and Kids especially have loved the toy for years.
Buy With A Costco Cash Card
Many believe that shopping at this big box store requires an expensive membership, but don't jump to conclusions so swiftly. In contrast, you do need a friend with one of those memberships for them to flash your card and enter the place freely.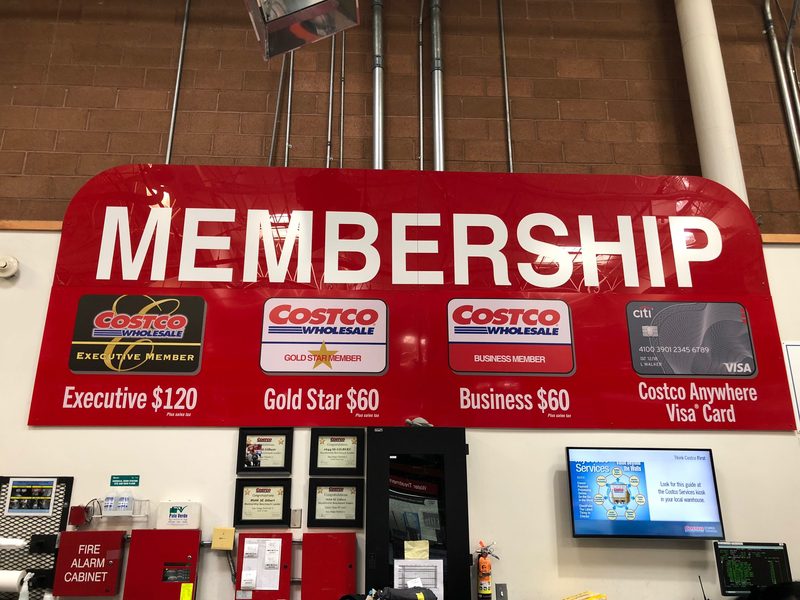 All things considered, it's still worth getting. It does have some excellent features like low cash limits up around $1000 or more, which means there will always be something left over if nothing else goes into their stroller bag.
Avoid The Middle Walks If You're Looking For Bargains
The best deals at Costco are in a corner that people often forget. If you notice where to look, you can find outstanding deals. You should check the edge of the store or the back to find these discounts.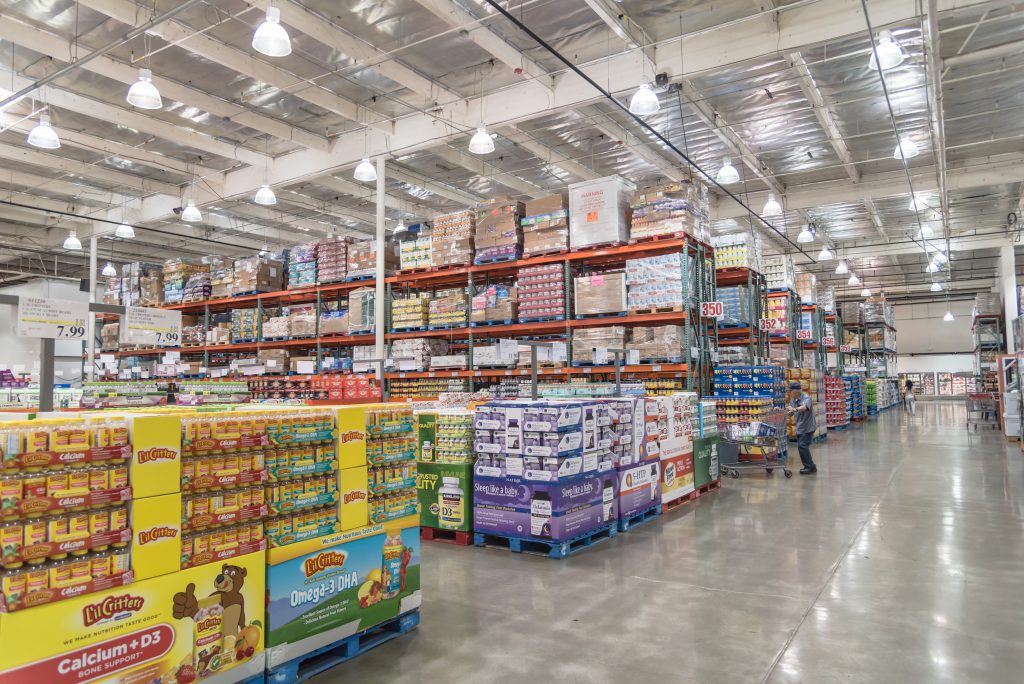 The most expensive products in the middle aisles are there because these are high-traffic areas. Opposite to that, shelf space on either side of Costco is so desirable that companies will keep their prices competitive just to stay there.
You Can Get Vacation Packages
Costco is the ultimate one-stop-shop, with everything from groceries to appliances. Did you also know that it functions as a travel agency? Rental vehicles, vacation packages, and cruises are also available at the wholesale warehouse—no need to go elsewhere.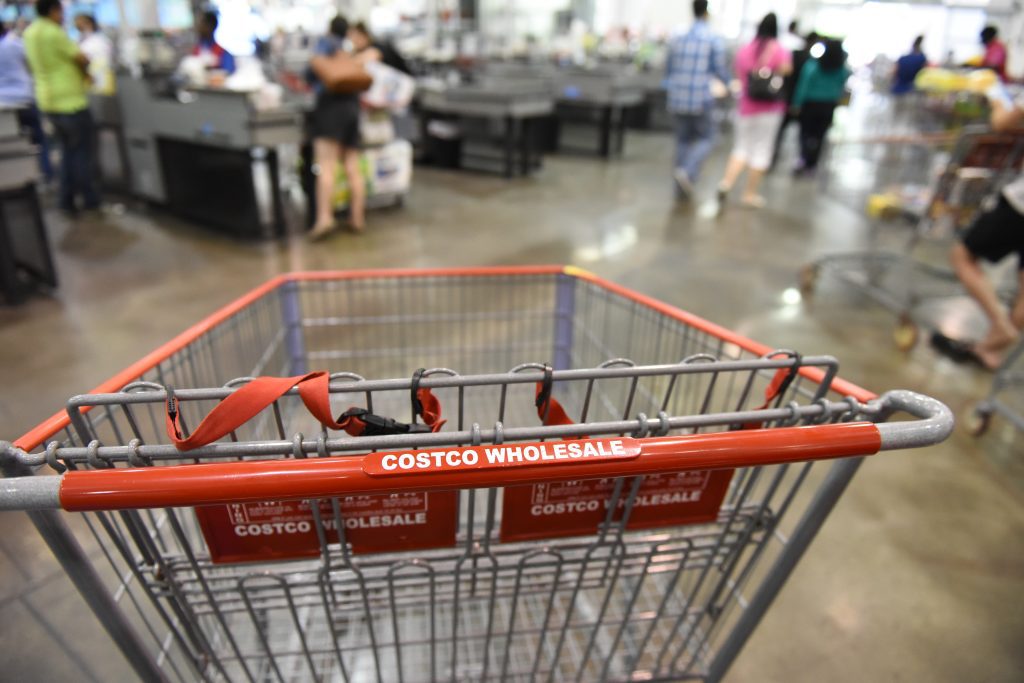 The service can help find bargain prices for hotels and car rentals. Not only that, there are exclusive offers on flights, too, so make sure not to miss out by checking them first with their excellent site called Costco Travel.
Costco Bakery Makes The Best Sheet Cake
Throwing a party and need to feed the masses? Head over to Costco beforehand. The sheet cake from their bakery is one of the most famous items in-store, and it will make feeding your guests easy as pie (pun intended).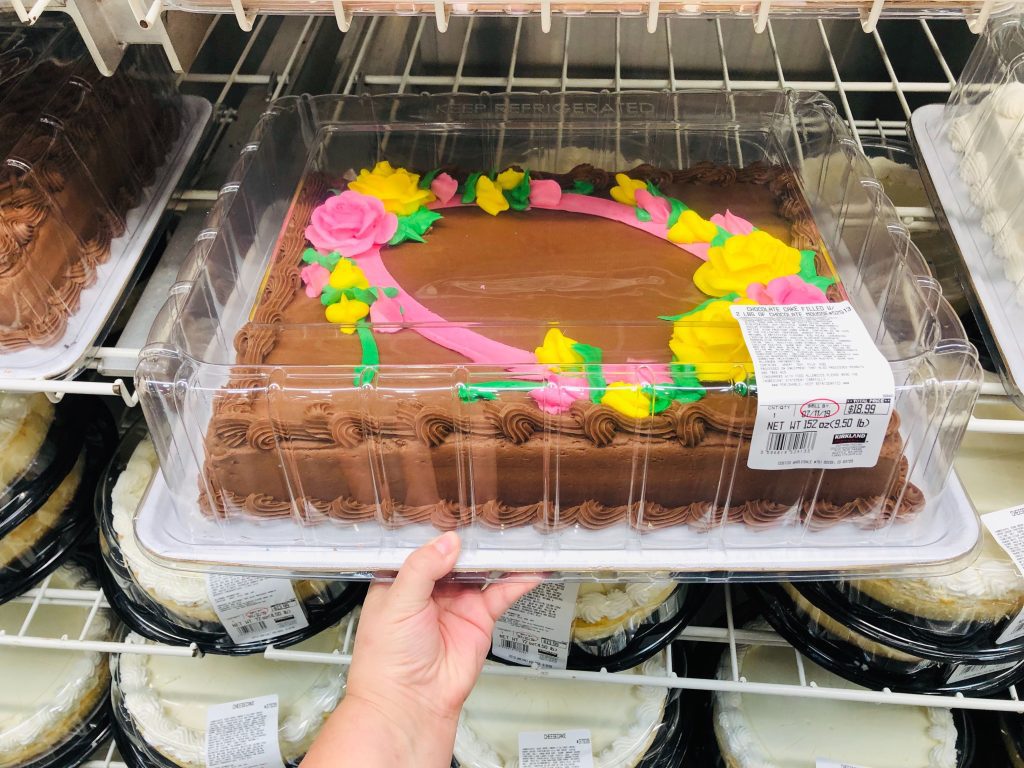 The best thing about these delicious cakes is that they're affordable for large groups. But some stores may not be carrying them right now. So make sure you call ahead and check before heading out to get one yourself.
A Food Court Is Extremely Reasonable
There's one price that won't ever change at Costco, and that's the savings on bulk items. And while prices may vary for your favorite snacks and products, there are still some severe steals to be found in this warehouse store.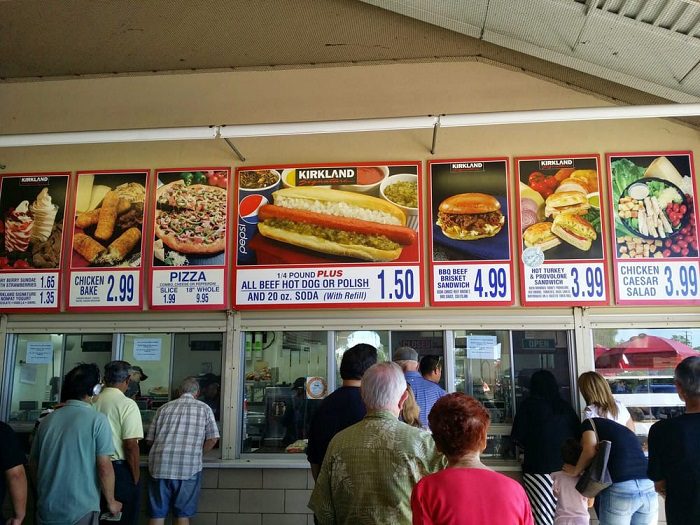 The food court at Costco is a budget-friendly haven for anyone who wants to save money. For 30 years, hot dog and drink combo prices have stayed low at $1.50. Also, get the entire pizza pie for $10 only.
You Can Get Discounted Movie Tickets
The movie tickets at your local theater can be expensive. They are more than $20. If you are a Costco member, then there is another option, you could save money by buying their ticket bundles or gift cards.
Since the bundle price is generally lower than what a card's worth, they allow members to see their preferred flick for as tiny as $9 per ticket. Yes! For Costco matinee Tuesday all day long! You don't want to miss out on this deal.
You Can Return Almost Anything With Ease
Costco's return policy is one of the greatest in business, and its membership can also be canceled at any time. Outside a few exemptions such as cigarettes and alcohol, most of the items are eligible for refund or exchange.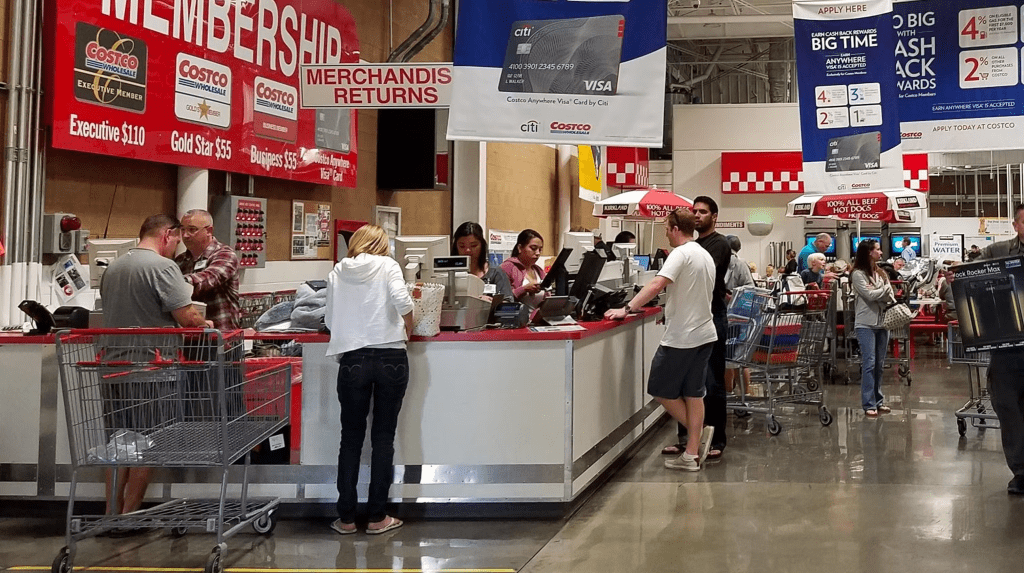 Costco is known for consistently providing high-quality products and a customer satisfaction guarantee. They offer a generous return policy that allows the Christmas lover to bring her dead Christmas tree back in for replacement. Isn't it so impressive?
Fill Up At Costco Gas Stations
You might be surprised to learn just how much money you can save by filling up at the Costco gas station. By investing in membership and using specific coupons, your savings on car expenses will skyrocket with every fill-up.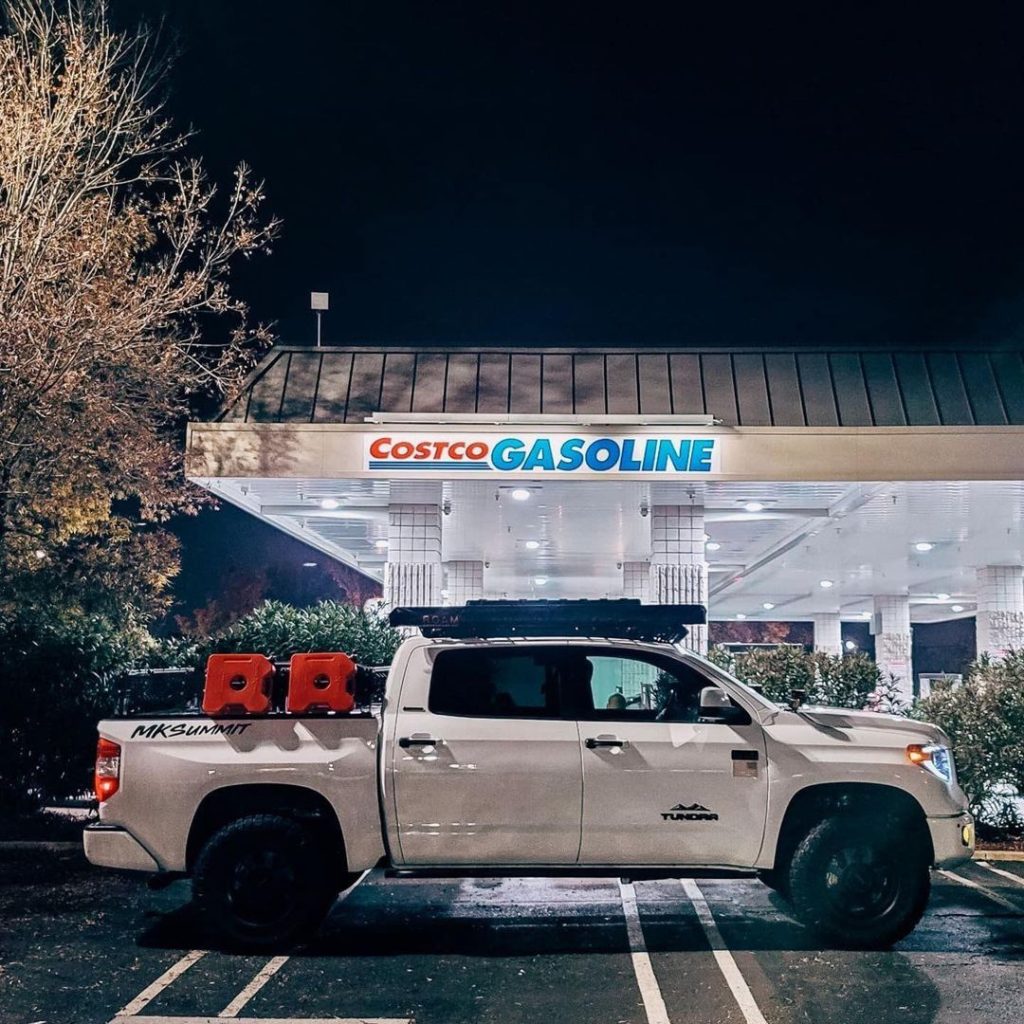 One of the best things about filling up there is how much you can save on fuel. In addition, if your local Costco has one, take advantage and get membership rewards points to make full use of their gas stations.
The Store Offers The Cheapest Generic Drugs
Costco really does have the lowest prices for prescription drugs. You don't need to be a member of this warehouse club or even shop there, just show up and let one of their greeters know when you get there.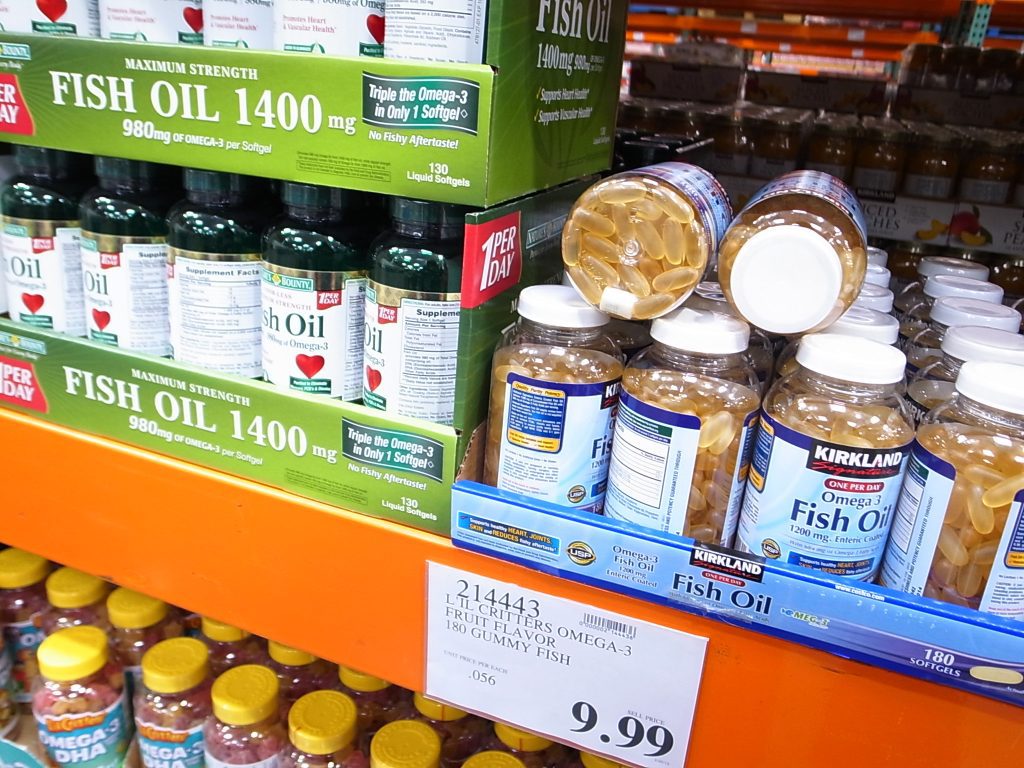 Apart from that, the prices are incredible. Sometimes, people buy drugs from high-priced pharmacies and pay more than 447% on medicines compared to the lowest. So, it's better to buy your medications at a Costco pharmacy instead of a generic one.
Organic Produce Is Cheaper At Costco
The warehouse store has a ton of organic products at reasonable prices, so you can eat healthy without breaking the bank. Health nuts might be picky about their produce, but they don't seem to be disappointed shopping at Costco.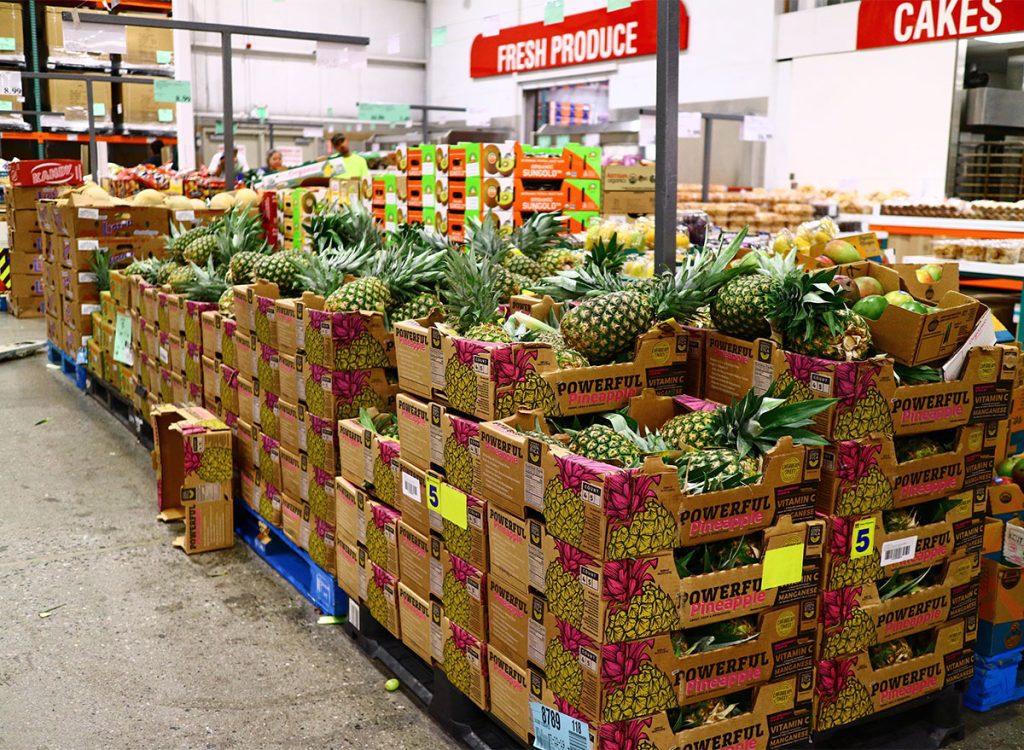 The next time you want some high-quality organic produce, make Costco your new go-to destination. The company has beaten out competitors with its rock bottom rates, making even junk food addicts wish to shop there next time they run out of snacks.
You Can Shop On Instacart Without A Membership
Instacart is the perfect service for those who don't want to deal with memberships and long lines at checkout. All you need to do is fill your virtual grocery cart with items and schedule an arrival time. They will deliver straight to your doorstep.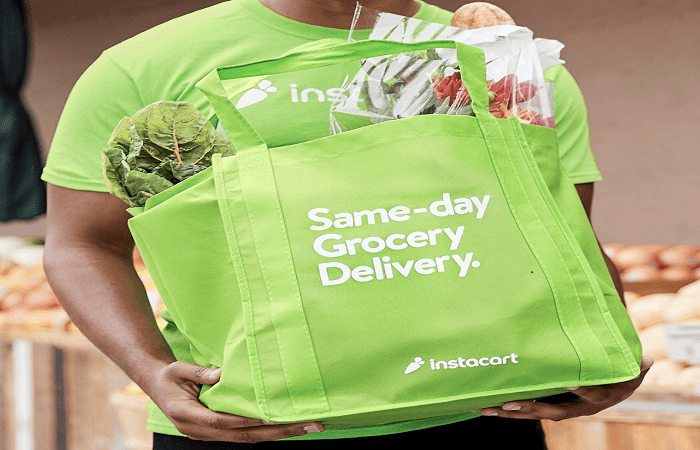 Even though delivery costs are not free, and a few of the online prices may be somewhat higher than those found in the store, this is an excellent option for people who want to avoid paying yearly membership fees.
Costco Will Honor The Sale Price
If you're looking to score some of the biggest deals at Costco but don't know when they will go on sale or if there are restrictions in place that prevent your purchase from being honored after 30 days of buying it, then let us ease your mind.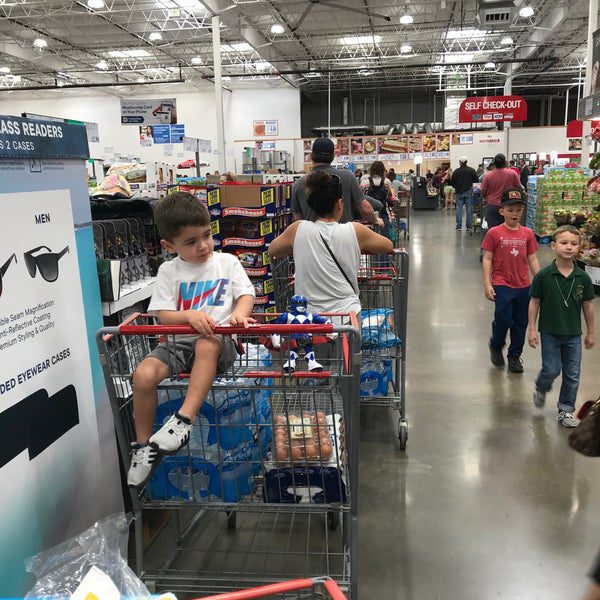 In addition, the store's policy dictates that if within 30 days of your purchase, an item sells out and becomes more affordable than what was initially purchased, they will refund the difference in price with proof of purchase. Now that's customer service.
Request A Half-Rotisserie Chicken
Even though the chicken at Costco is usually very cheap, you may not want to buy it all. If your favorite cuts are dark meat or if there's an excess amount of white muscles on one bird. Don't worry, just ask for half.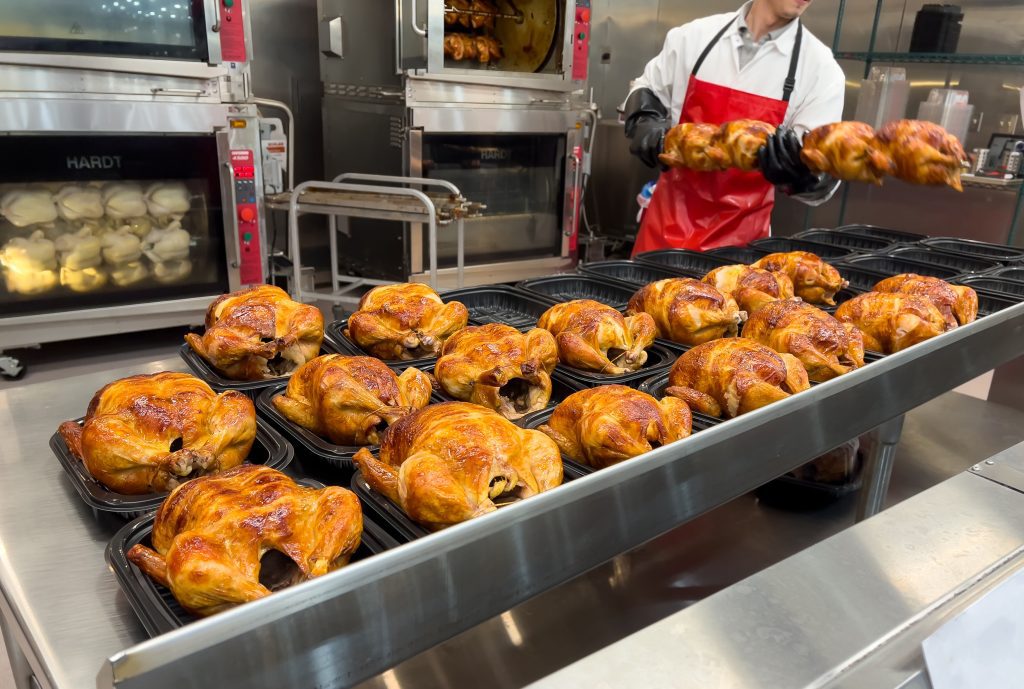 The employees at the counter will help you if you want more than what is on your order. They will make sure that nothing goes to waste. That means there is no reason not to buy delicious roasted meats in the quantity you desire.
Stock Up On Gift Cards
We all know that nothing beats saving money, and the best place to do so is at Costco. When you can get discounted gift cards with discounts ranging upwards of 20%, it's no wonder people are believers when they step foot inside.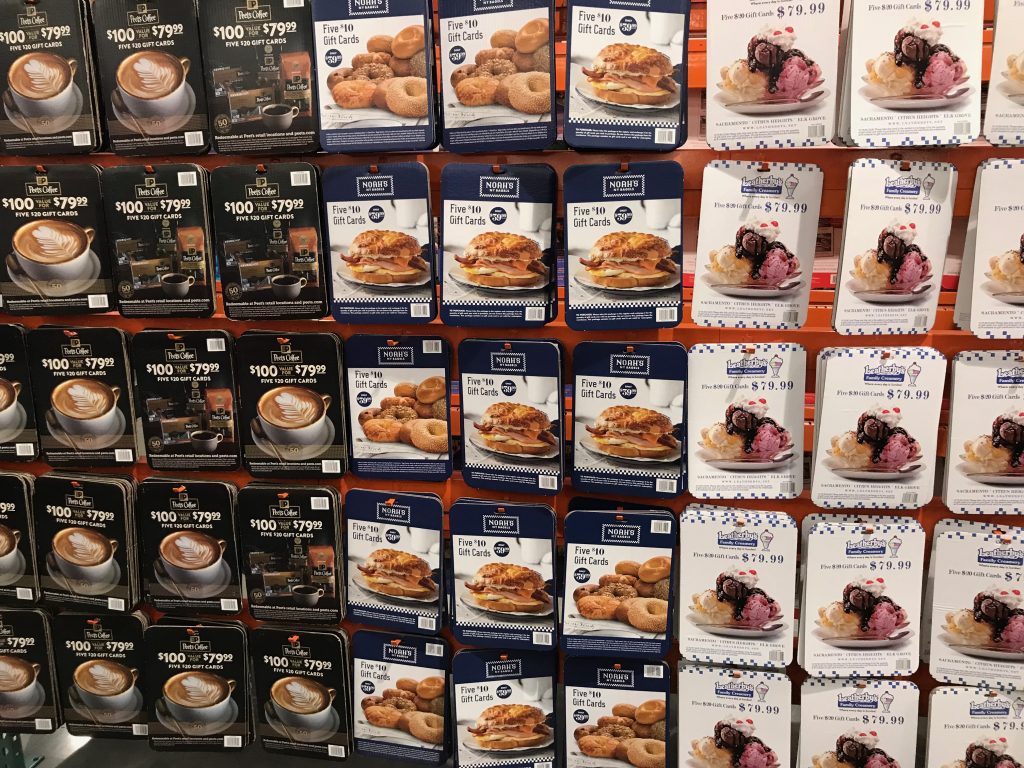 Next time your friends or family are high on that list of things they have been wanting but not really sure how much they cost, show up with money-saving coupons from Costco and make their dollar go as far as possible.
Best Costco Hack Is To Spend With A Plan
Planning is key to saving money at Costco. You may have found yourself wandering aimlessly through the aisles, only to realize that your cart has filled up with things you don't need even though you came prepared with a list of everything you were going to purchase.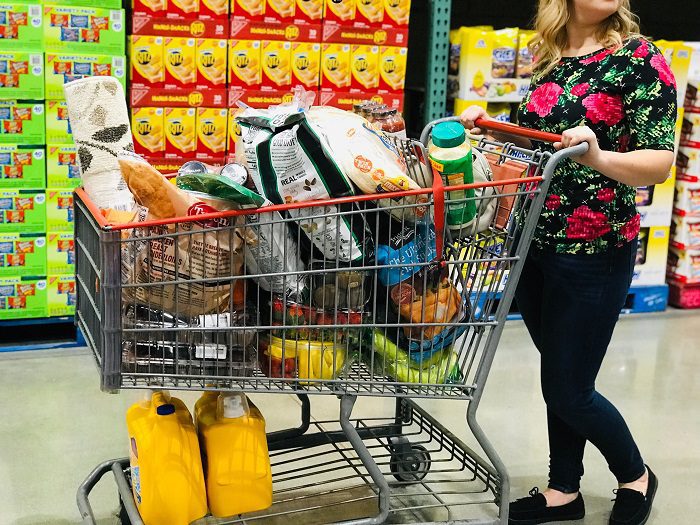 The store has things spread out. You might also buy more than you want because the store changes your spending habits and makes it easier to spend money. Make a list of what you want, and don't trail off to buy any unnecessary things.
Purchase Electronics From Costco To Get Free Tech Support
The TV you've been dreaming about is finally in stock at Costco, but there's a problem. Fiddling with it can take the fun out of any hi-tech purchase and ruin all that time spent waiting for delivery or playing video games.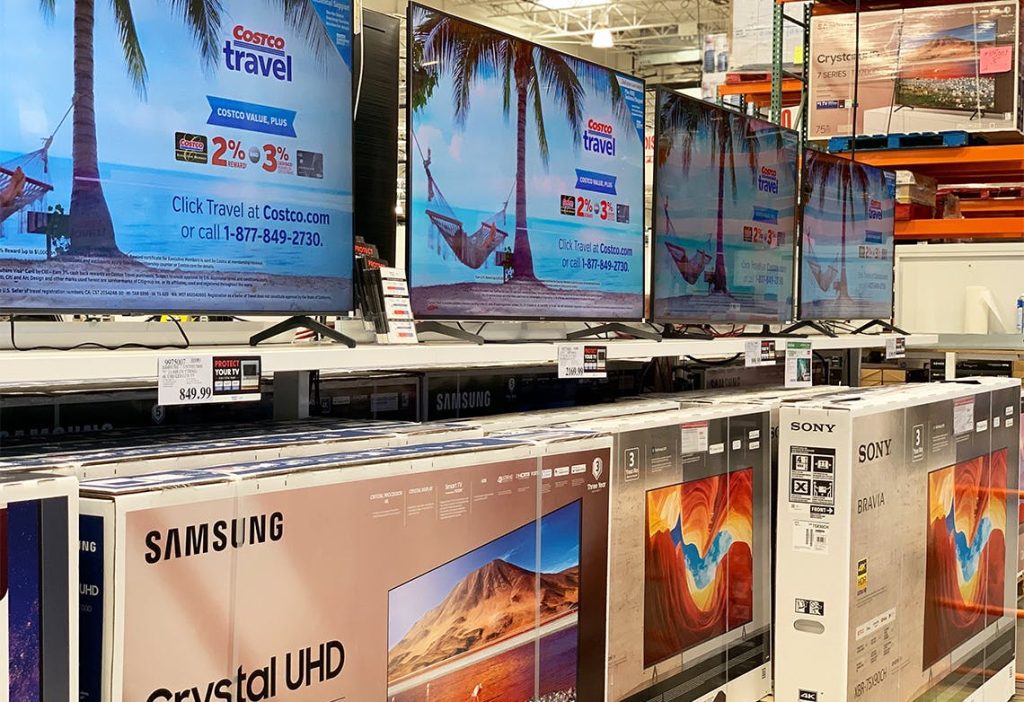 Luckily, thanks to an unknown service provided by Costco, they'll get everything set up before delivering them free of charge and provide extended warranties without adding an extra charge to what you're already paying. This deal is worth checking out.
Costco Offers Discount Auto Insurance
As if the benefits of a Costco membership weren't enough, members get exclusive access to home and auto insurance with Ameriprise. This means you can save loads of money on your premiums every month by using their discounted policies.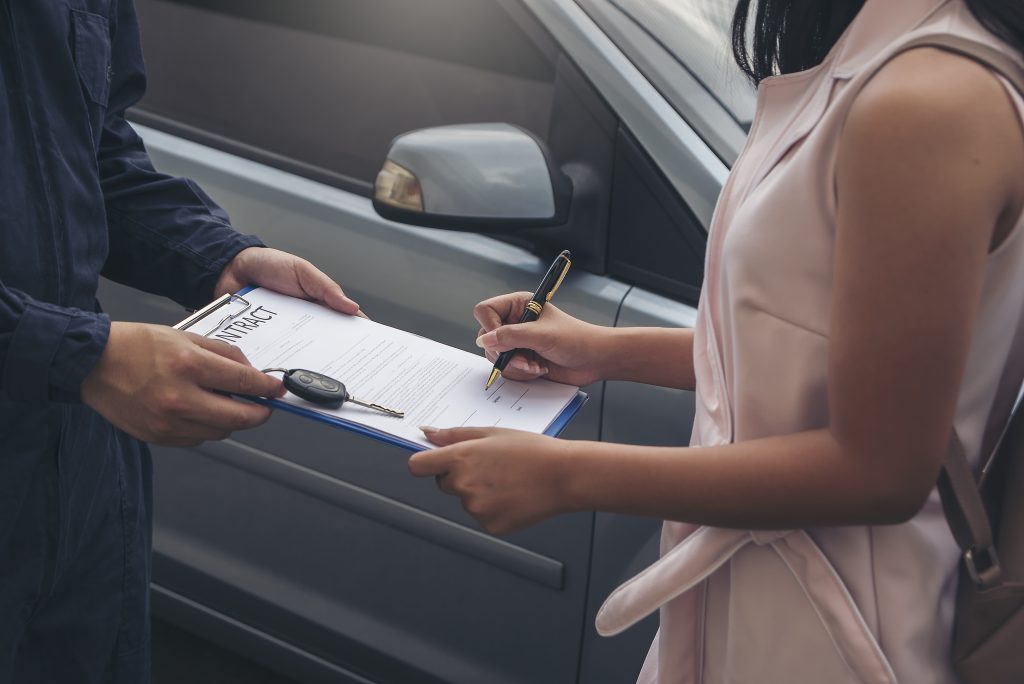 With all these discounts, it's easy to see why people would be on the fence about signing up. But, if you ever wanted an insurance company that knows their stuff when it comes down to hacking rates, then Costco has your back.
You Can Share A Membership
If you have a friend looking to get a membership but doesn't want the full price, why not go halfsies? One of the remarkable things about signing up for Costco membership is that you can end up landing two-card memberships.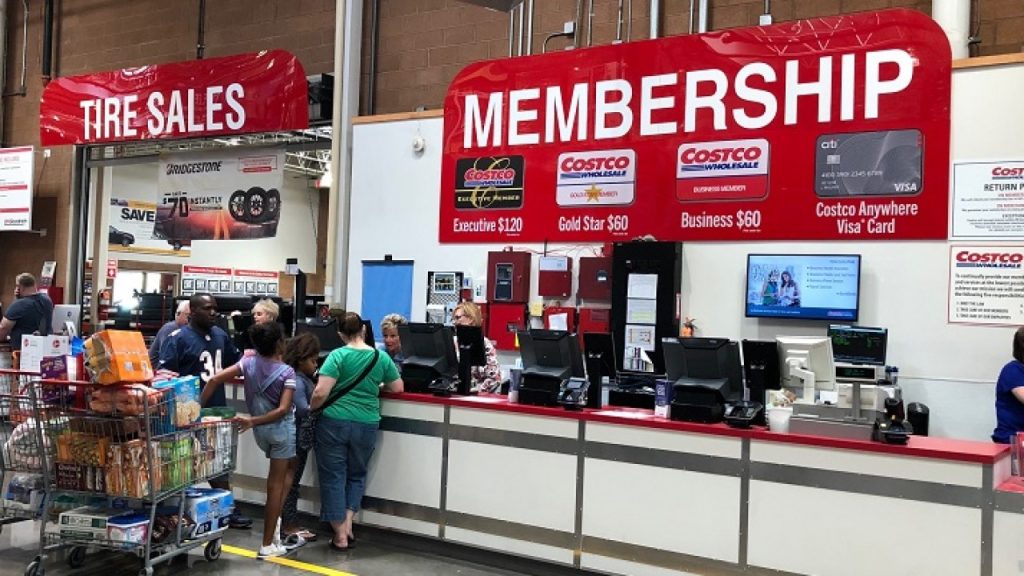 A Costco membership is good for more than one person. You can give it to your spouse or partner or let your friends share it with you. It would be best if you never missed out on any deals because they are so worth it.
Save Your Receipts For Years
If you're not satisfied with your purchase at Costco, don't worry. The company offers a very generous return policy and will gladly give money back to consumers for used items even years after you made the original purchase. Can you believe it?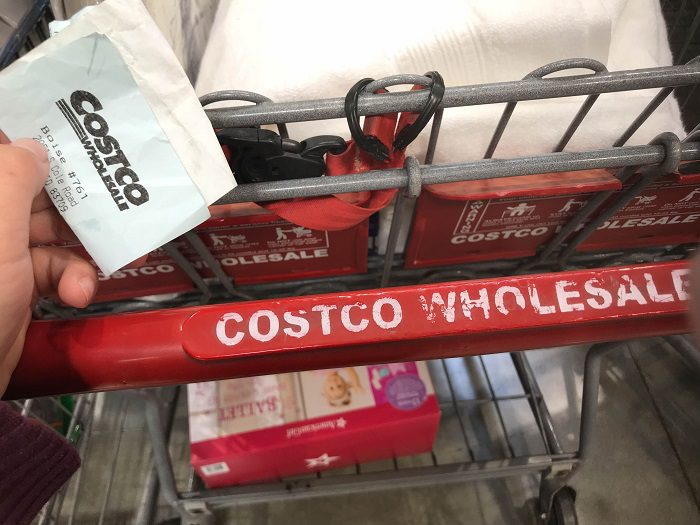 If you're lucky enough to get a refund at Costco without proof of purchase, make sure your return is under their policies. You might just be bringing back the lowest price that item sold for, which could still add up.
Don't Bother About Cutting Coupons
The days of cutting coupons are over in Costco. Now, you'll never have to waste your Saturday afternoon trying desperately not to miss out on any deals because they're automatically applied at checkout with their automatic coupon application process.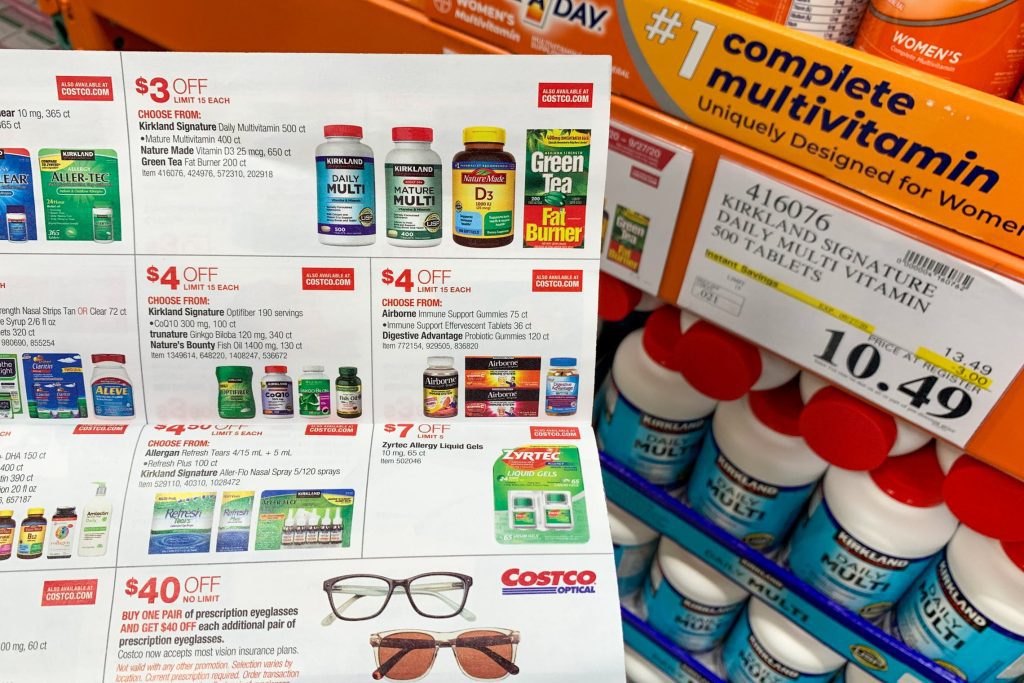 You can use the monthly savings book or Costco mobile app as a tool to plan your cost-cutting grocery list. In this resource, you'll find which items have coupons allowing for a more leisurely shopping trip next time you want to save spare change.
Avoid Getting Things In Bulk That Can Expire
Don't let the allure of discounted goods trick you into buying things that will soon rot in your refrigerator. You might think you can get some neat stuff at a reduced price, but not every product comes with an expiration date.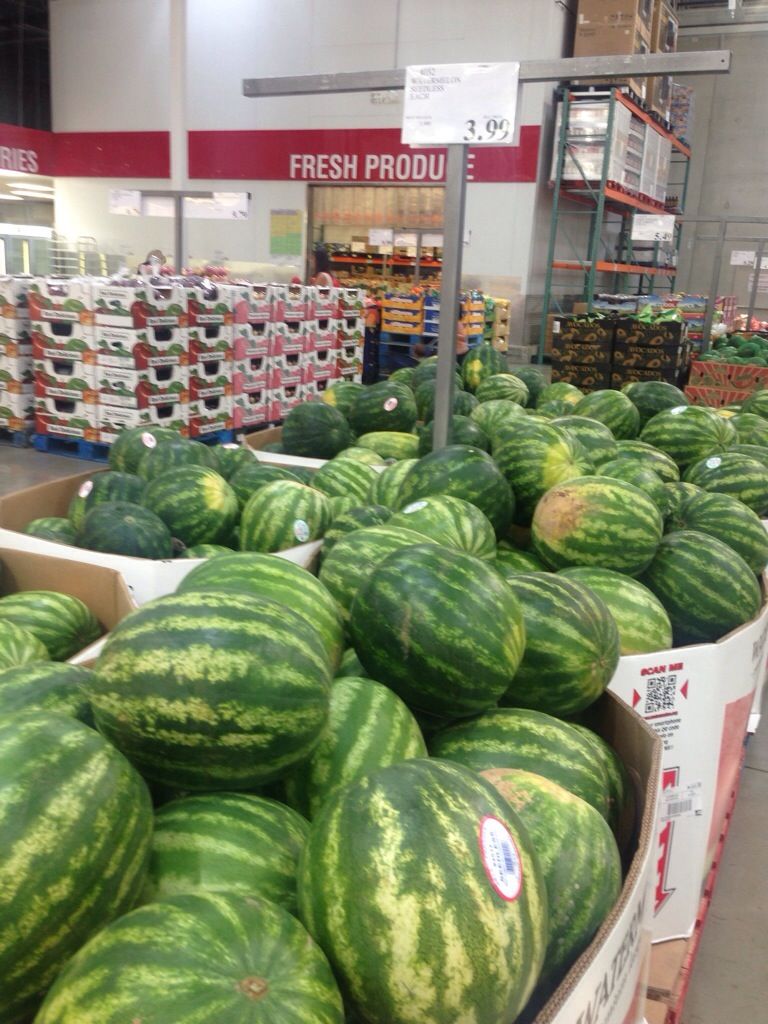 You don't need to buy three pounds of apples. You can get small quantities and save money. Don't purchase more than you eat in one day or store lots of stuff without understanding how long it will last once opened.
Costco Offers A Wedding Registry Service
There is a lot of wisdom to be found at Costco, and they're not just for groceries. When it comes time to plan your wedding or any significant life event, consider setting up an account with them through their wedding registry service.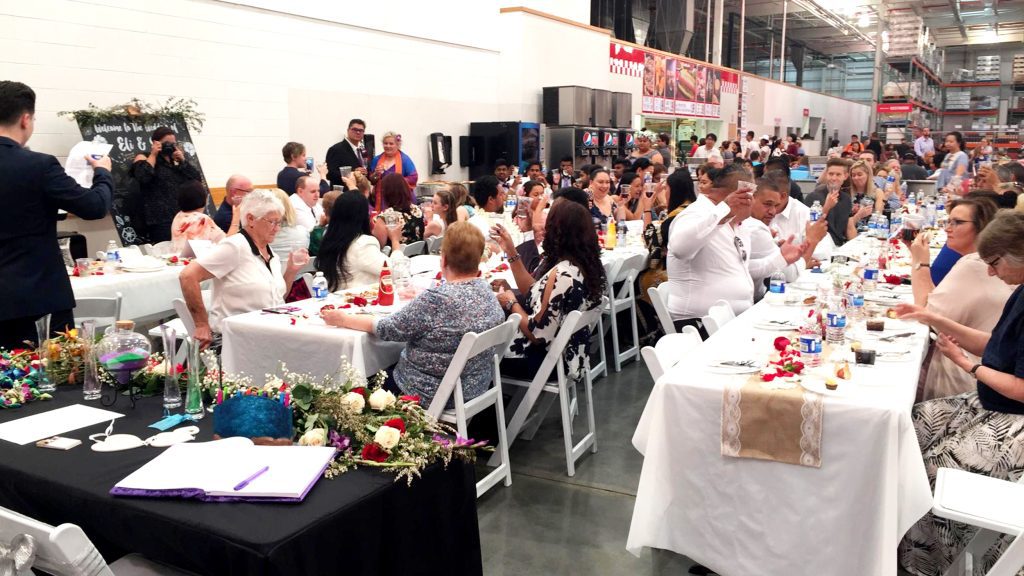 Your guests will be able to save on their wedding expenses if you set up a wedding registry at Costco. Not only does the store offer an array of sought-after items like furniture, food, and electronics, but it is affordable for everyone.
You Can Only Use Certain Credit Cards
It takes serious cash and card game etiquette to get in at Costco. Make sure that you're armed with the right credit cards before heading over. The store only accepted American Express credit cards, but in 2016, they made the switch to Visa.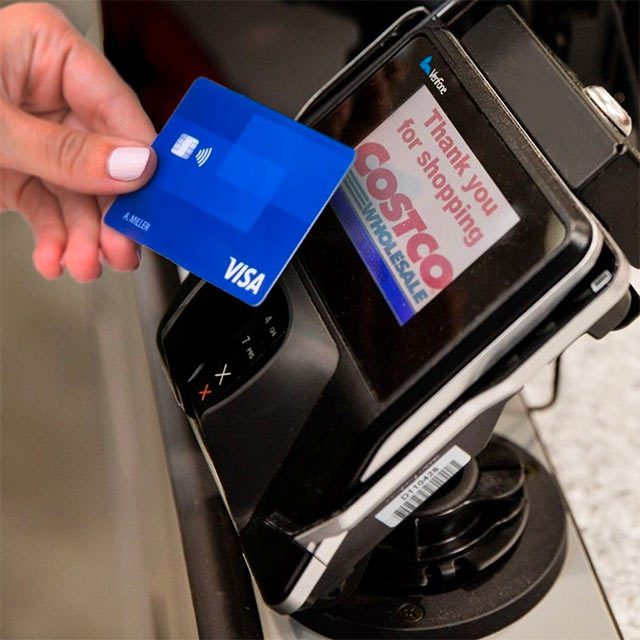 If your credit is good to excellent, you regularly shop at Costco and can commit to paying off balances in full each month, the Visa card is an easy way for savvy shoppers to save 2% whenever they go there.
Rebate Apps Will Get You Extra Savings
Savvy shoppers like to double up on their profits by using rebate apps. When you use Checkout51, the app will give you money back for buying specific products, and all that's required is simply scanning your receipt into it.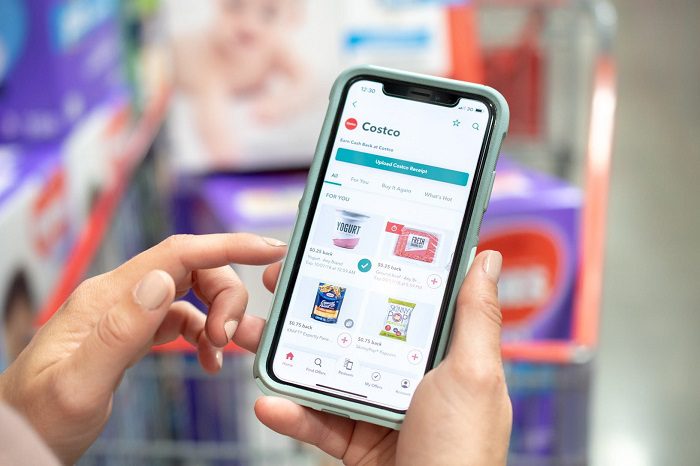 The rebate apps are a great way to save money. A straightforward move could return hundreds of dollars by the end of the year. So it is worth the extra time and effort for this. Other popular choices for apps include Shopmium or Ibotta.
You Can Order Pizza In Advance
The Costco food court may be the holy grail for hungry shoppers, but many of their patrons are more interested in grabbing some quick bites. The great thing about them? You can actually order pizza ahead of time, so you don't have to wait any longer than you need to.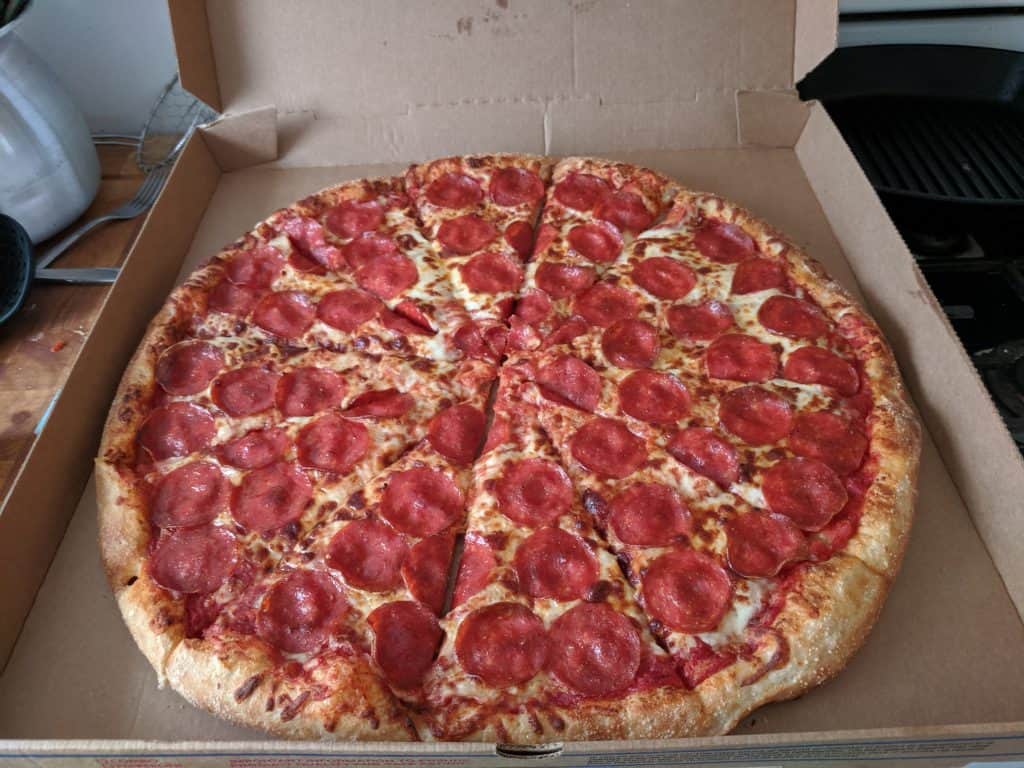 Luckily, you don't have to wait in line for your pizza when there's an option to order it before time and skip the whole ordeal. Make sure to place an order for some delicious pies on busy weekends with just one phone call.
Know When The Sales Run
The secret to getting fabulous deals at Costco is knowing when they're running a sale. In fact, these sales only happen monthly and start on Thursday mornings for about three weeks before ending, so always be aware of the trend.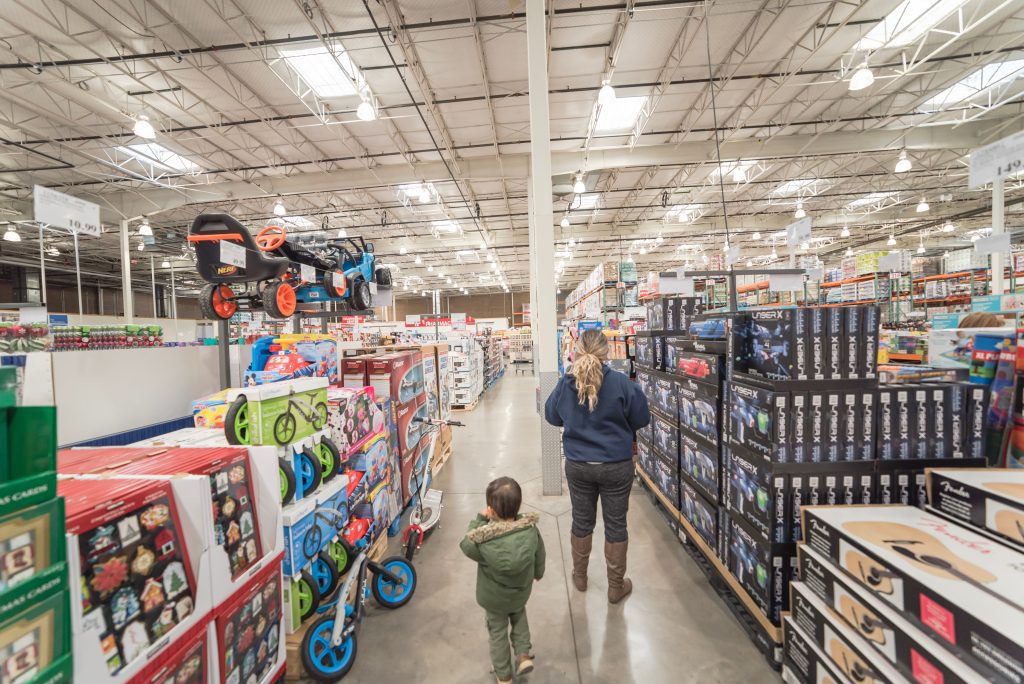 Costco is the best because it doesn't require you to clip coupons, even though they advertise this in a coupon book. Additionally, deals are automatically applied to your total at checkout, so everyone gets what they want at the best price possible.
The Store Is Jumbled On Purpose
Customers might think that the displays at Costco are chaotic and seemingly unorganized, but there is a reason behind it. The company refers to its store layouts as a treasure hunt because you never know what will come next.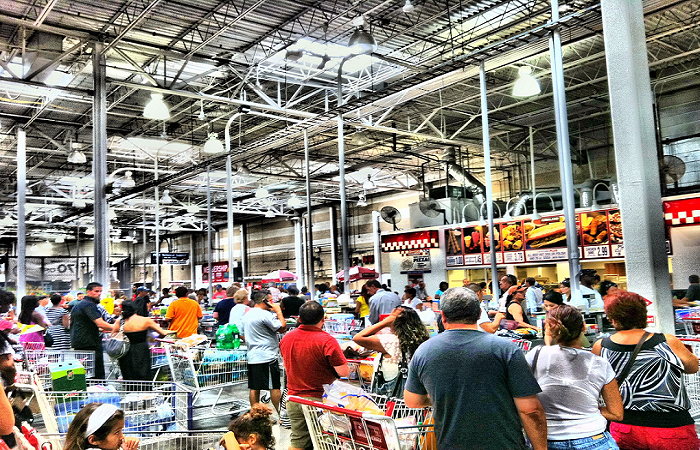 The company's primary goal is to confuse and irritate customers, so they make sure to group things at random when designing their stores in order to force customers into spending more time and hopefully making many impulse purchases. It's kind of genius.
Don't Forget To Shop In The Freezer Section
If you find yourself in the bakery aisle, be sure to peruse all of its temptations and indulge a little in those sweet treats. However, if money is tight or just not an issue, for now, consider getting them cheaper at Costco.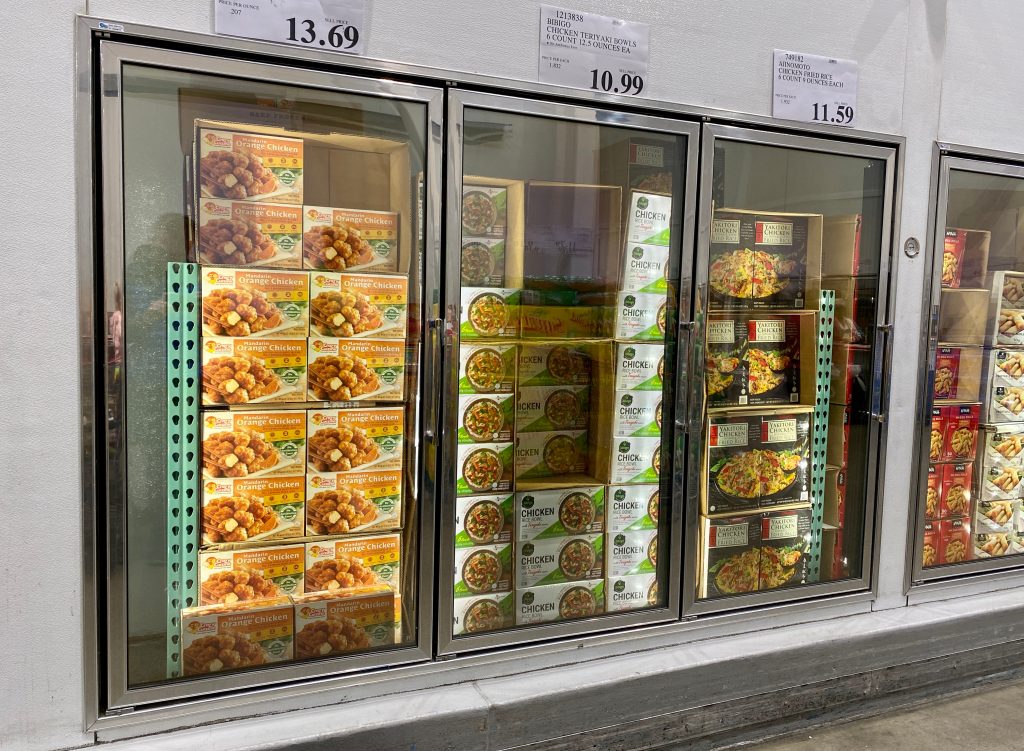 Buying bakery items at Costco is an excellent way to save money. The same items are quick-frozen before being sent off-site at less than what you would typically pay in stores, so don't miss out on these super deals.