Stars Making A Killing: 40 Richest Celebrities In The World 2022
By Valentine W October 28, 2023
---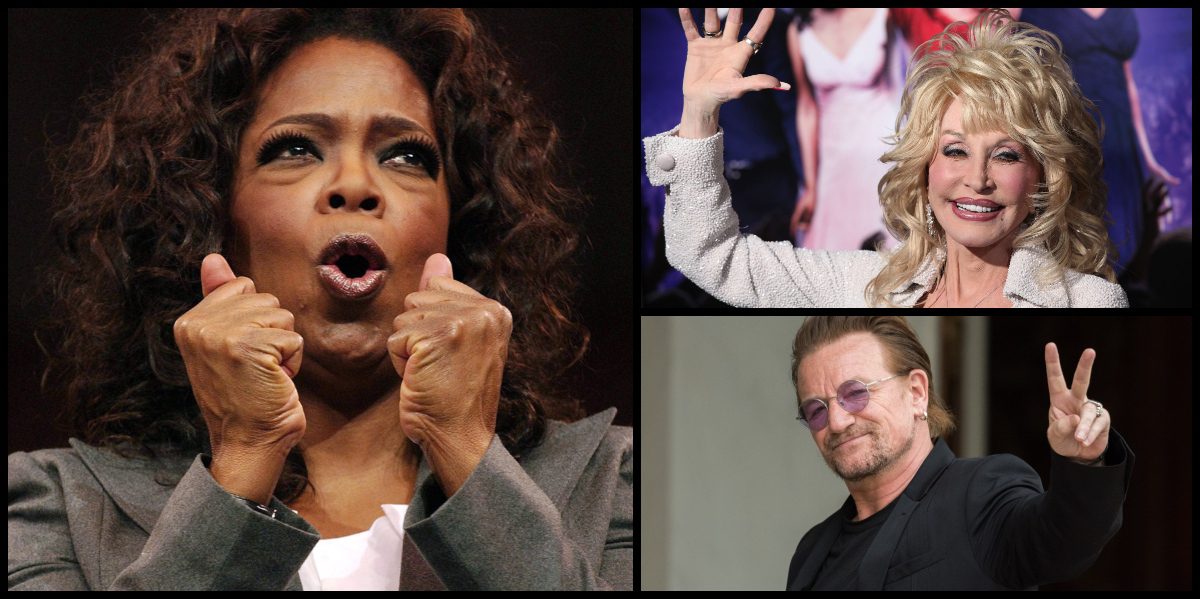 Celebrity financial worth has been the subject of speculation for so many years. Chances are that it will remain that way for as long as there are celebrities in the world. Not only is it difficult to establish who or what constitutes a celebrity, but determining the wealth of an individual is also not an easy task. In the case of celebrities especially, it's not easy to get their complete financial information, with good reason. For the intents and purposes of this article, we shall define a celebrity as a famous person in the entertainment, media, and sports industries. In addition to that, what we believe ultimately determines a person's wealth is their net worth, which is simply a person's total assets minus their liabilities. So, let's dig into some loaded pockets, shall we?
Kylie Jenner
Estimated Net Worth: $900 million
As the youngest of one of the world's most famous families, Kylie's wealth is remarkable. As much as we love to hate the Kardashian-Jenner clan for their fame and jet-setting lifestyles, we must recognize that they have capitalized on their fame.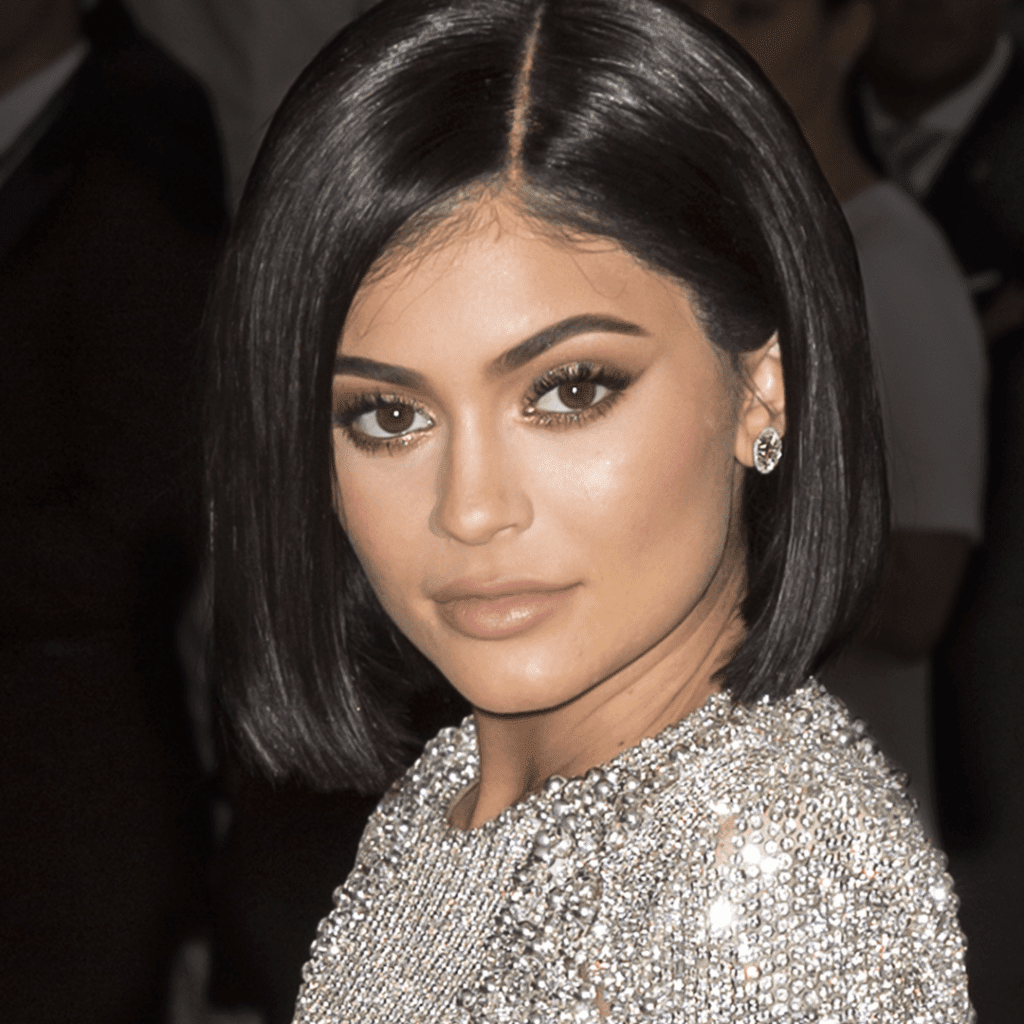 Kylie is a successful model, TV personality, and businesswoman. The launch of her Kylie Cosmetics company in 2015 made her a millionaire in just a few years. As a result of that success, she was even featured on the cover of Forbes magazine in July 2018. At only 24 years old, she is a source of inspiration to many.
Celine Dion
Estimated Net Worth: $800 million
This Canadian songstress needs no introduction. She has been entertaining us with her music since she was a teenager in the 80s. Celine is recognized worldwide for her powerful vocals that have made her the best-selling Canadian artist.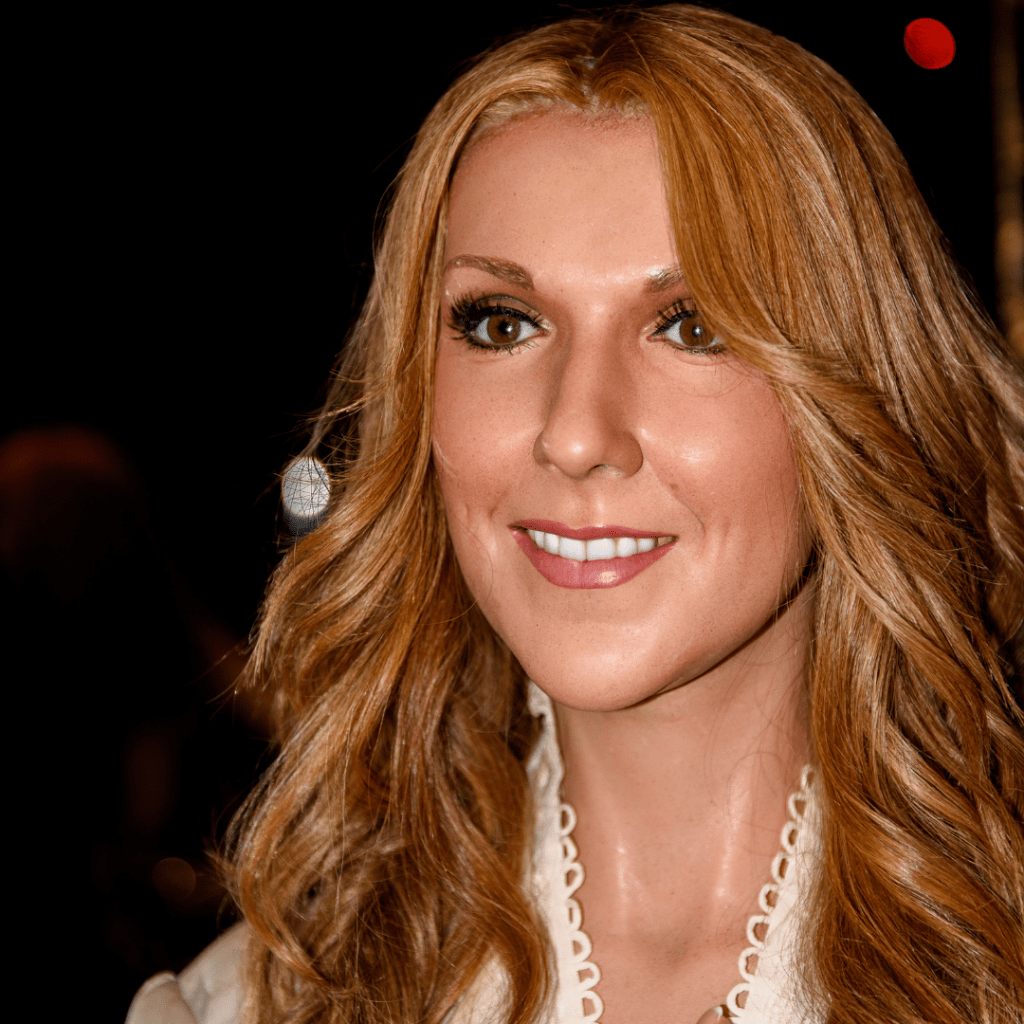 One of the most impressive facts about her is that she began her music career singing songs in French. She only started singing in English later in the 1990s, releasing her hit song My Heart Will Go On in 1997, used in the movie Titanic. She now lives in a $1.2 million home in Nevada.
Michael Jordan
Estimated Net Worth: $1.7 billion
Even if you are not a basketball fan, chances are that you know the legendary MJ. This guy's basketball career is nothing short of incredible. There's even a whole show on Netflix documenting the highlights. In addition to a hefty salary during his career, MJ has also earned several million from collaborations with Nike and Gatorade.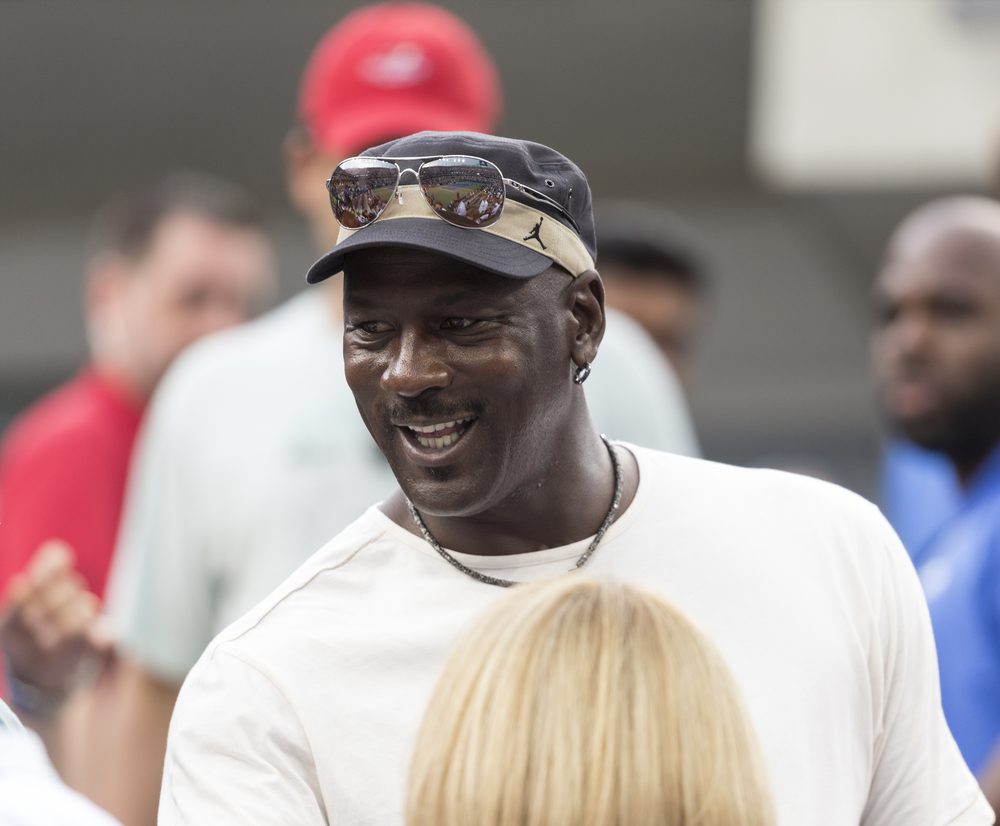 He also owns a basketball team, the Charlotte Hornets, which has an estimated value of $1.5 billion. In addition to being the greatest basketball player ever, he has proved himself to be a shrewd businessman by being part of lucrative endorsements and investing in profitable ventures.
Jami Gertz
Estimated Net Worth: $3 billion
Jamie Gertz is an actress and philanthropist with a career spanning almost four decades. She has been part of the cast of many notable films, including Twister, The Lost Boys, Endless Love, and more. She also has an impressive investment portfolio.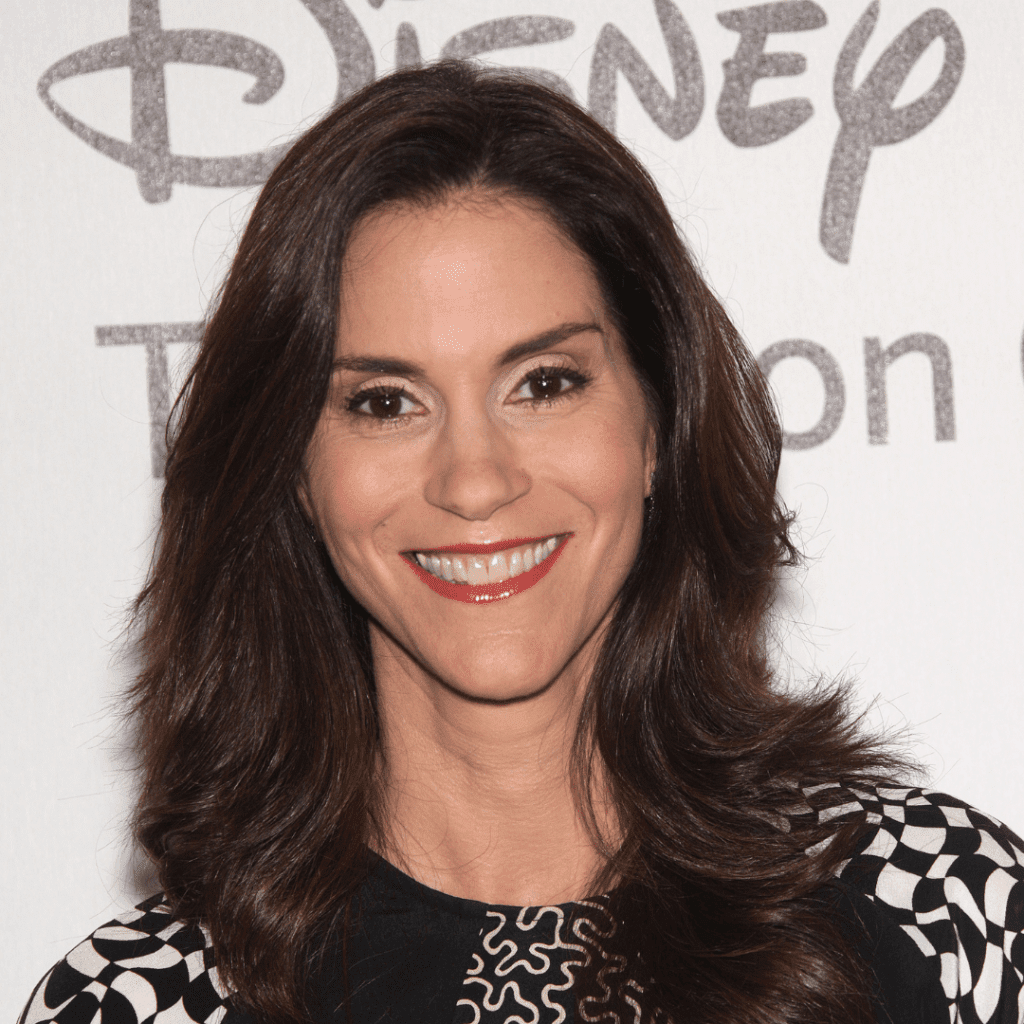 In addition to having a successful acting career, a chunk of her wealth also comes from being married to the even more successful businessman, Tony Ressler. Together, the couple owns outstanding assets, including the Atlanta Hawks basketball team. They are also big donors to various charities.
Sean (Diddy) John Combs
Estimated Net Worth: $900 million
As a rapper, songwriter, producer, actor, and businessman, Diddy has his fingers in many pies. Having dropped out of university after two years, Diddy was employed by Uptown Records, where he quickly rose the ranks to be the head of talent. However, he was later fired, leading to his starting his record label, Bad Boy Entertainment.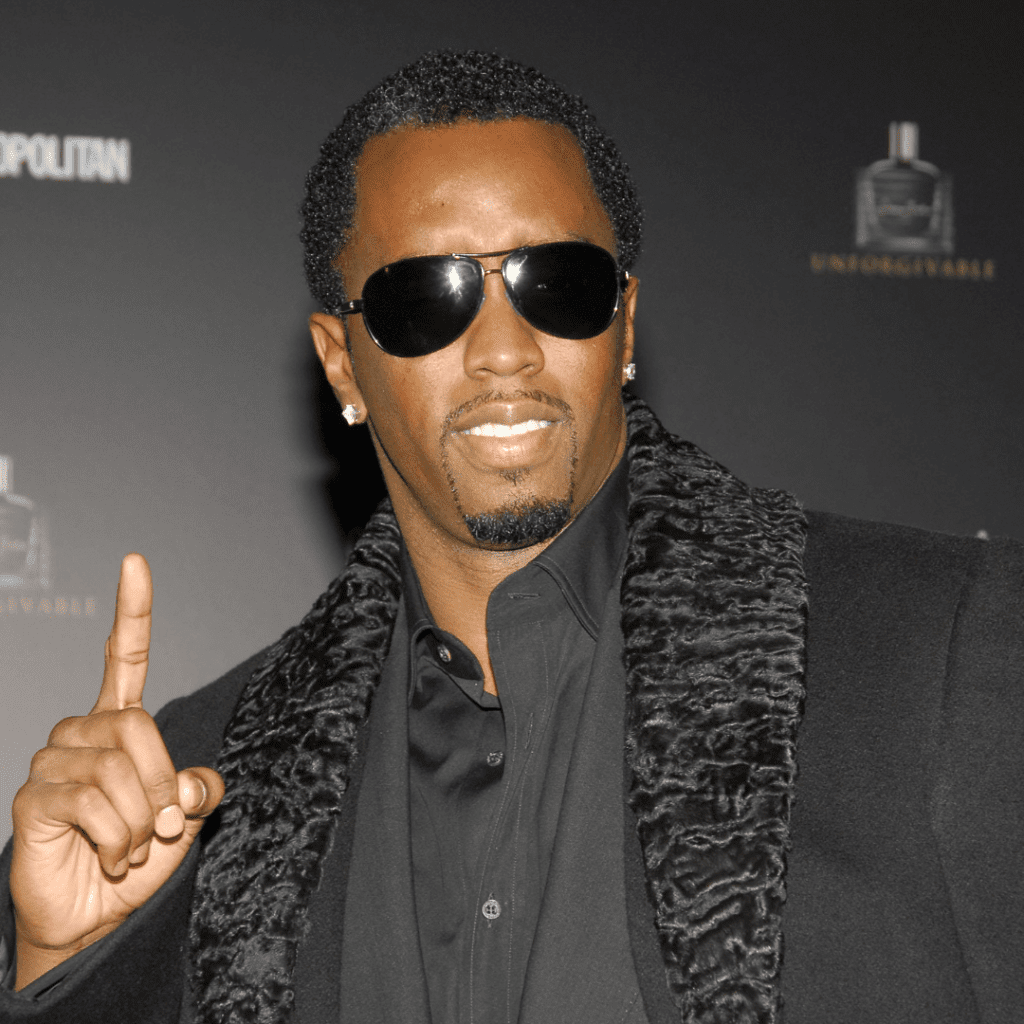 This was all in the 1990s. Over the years, he has had a successful music career selling millions of records, headed a record label, founded a clothing line, and owns half of the alcoholic beverage brand, Ciroc. He is the quintessential entrepreneur.
James Patterson
Estimated Net Worth: $800 million
This 75-year-old American author is one of today's most famous and influential authors. His books have sold over 400 million copies around the world. To get a clearer picture of just how incredible that is, just remember that the population of the European Union as of December 2022 was 447,000,000.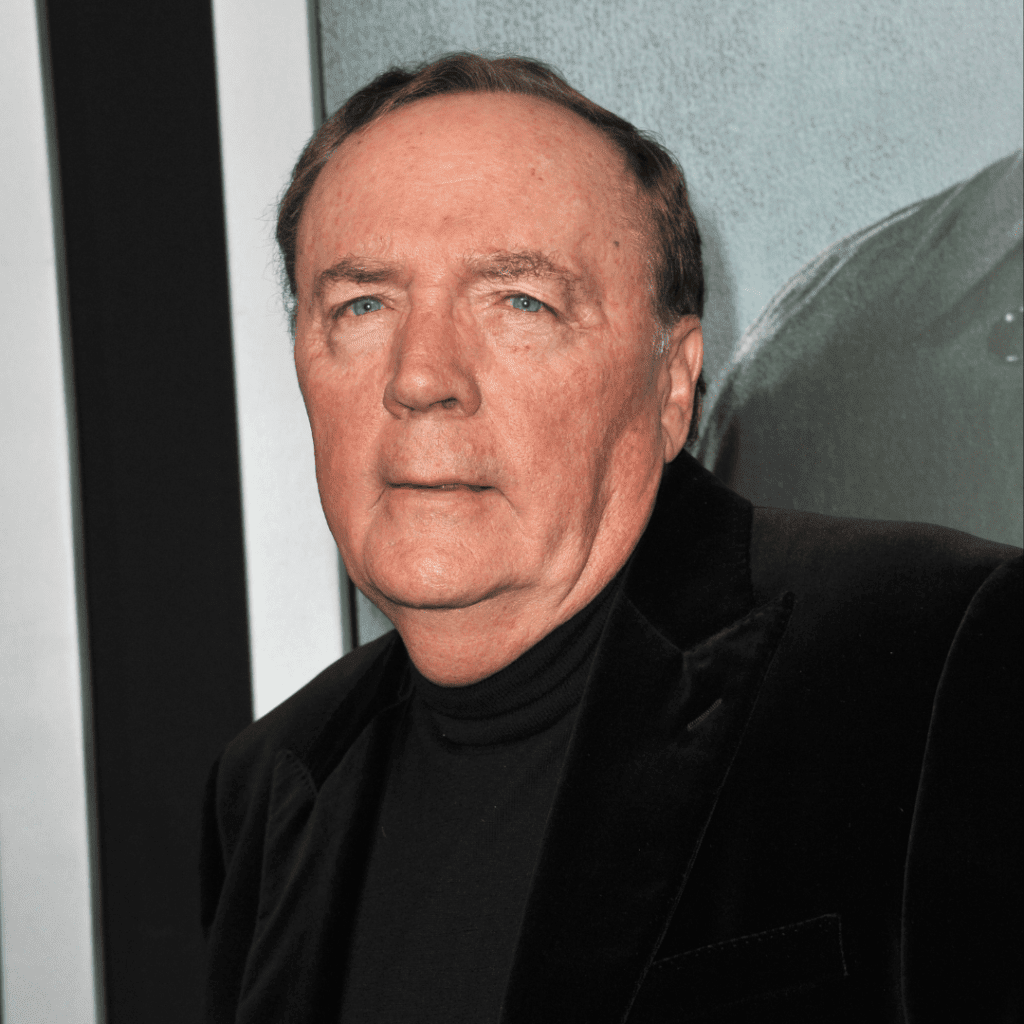 It's no wonder that he is among the wealthiest celebrities ever. In addition to being the talented author he is, he is also recognized as a philanthropist who is passionate about making reading a priority. He generously donates millions to grants and scholarships to enable young people to read more books.
JK Rowling
Estimated Net Worth: $1 billion
Gather around all muggles and Potterheads! This next author is genius personified. She brought the Harry Potter universe to life, which has become a successful franchise and a cultural symbol. The books have allegedly influenced the lives of more people than the Bible.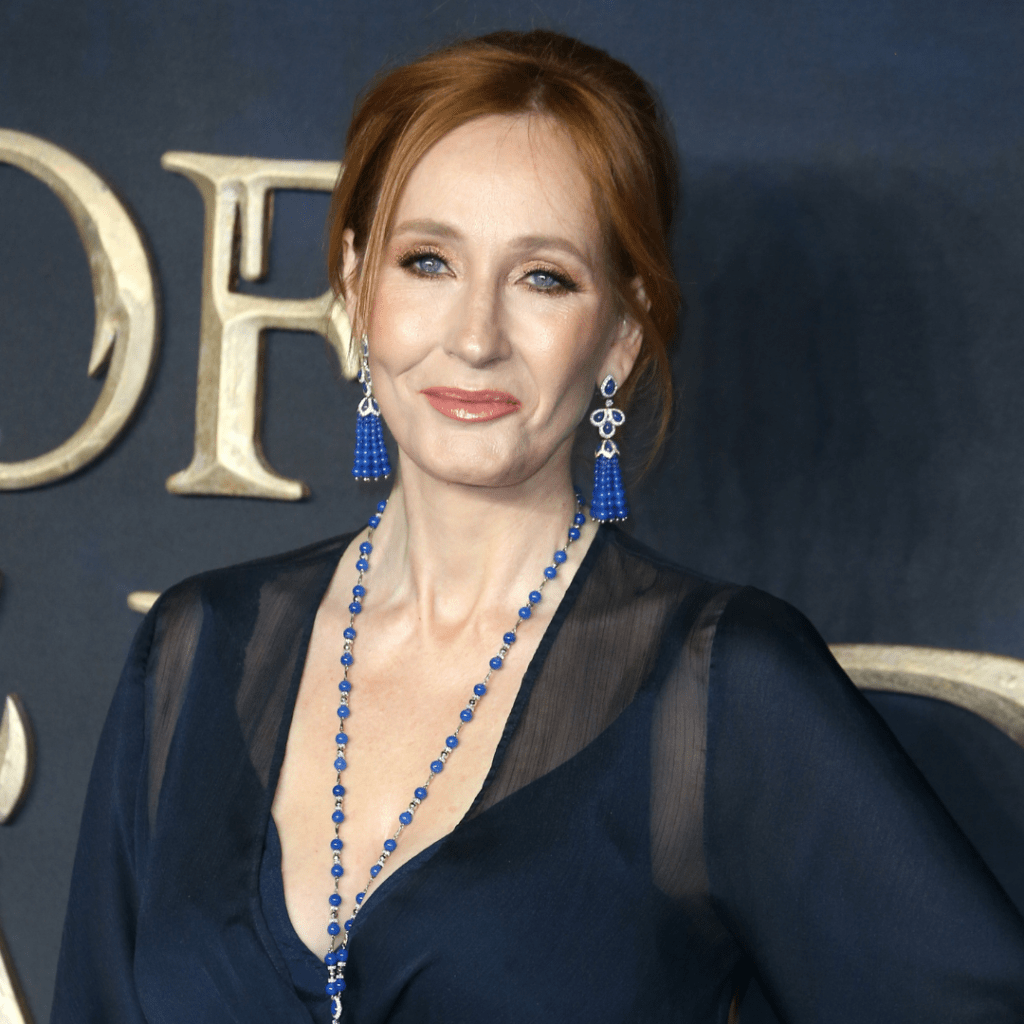 Aside from the massive success of the Harry Potter books, the film adaptations have also contributed to Rowling's success. It is estimated that she received a whopping $700 million from the movies alone. Rowling rose against all odds to become one of the most successful authors. She also receives revenue from amusement park deals courtesy of her books.
George Lucas
Estimated Net Worth: $5.5 billion
This 78-year-old filmmaker is the person we have to thank for the gift that is Star Wars. He also created the cult classic Indiana Jones. Based on the incredible success of both of these film series, we can conclude that this director is one talented individual.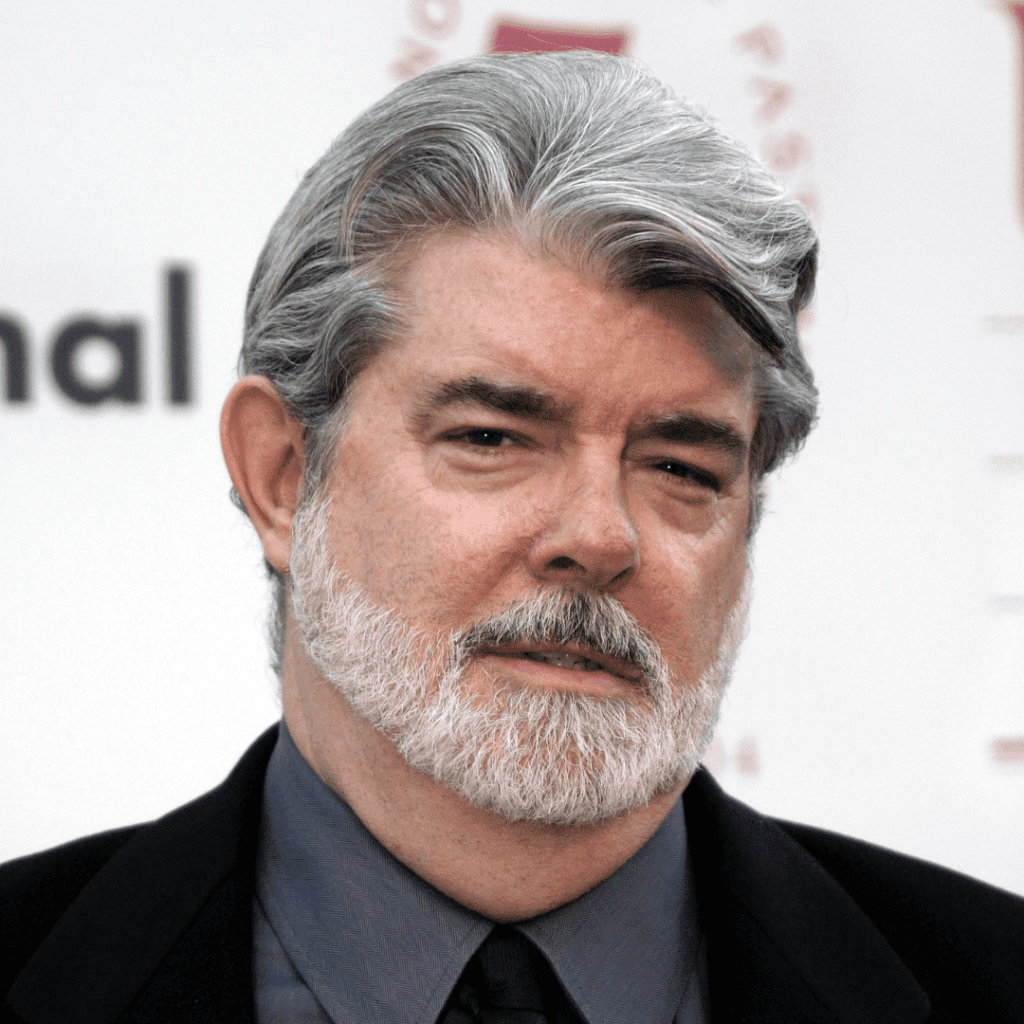 Aside from filmmaking, George Lucas is also a producer and entrepreneur. He founded Lucasfilm, a film and television production company that has made many successful movies and shows. In October 2012, Lucas sold the production company to Walt Disney Studios for $4.05 billion.
Madonna
Estimated Net Worth: $850 million
With over 300 million of her records sold, Madonna Louise Ciccone is the best-selling female artist in the world. Often referred to as the Queen of Pop, she has made her mark in the music industry with notable albums and hit singles that topped Billboard charts.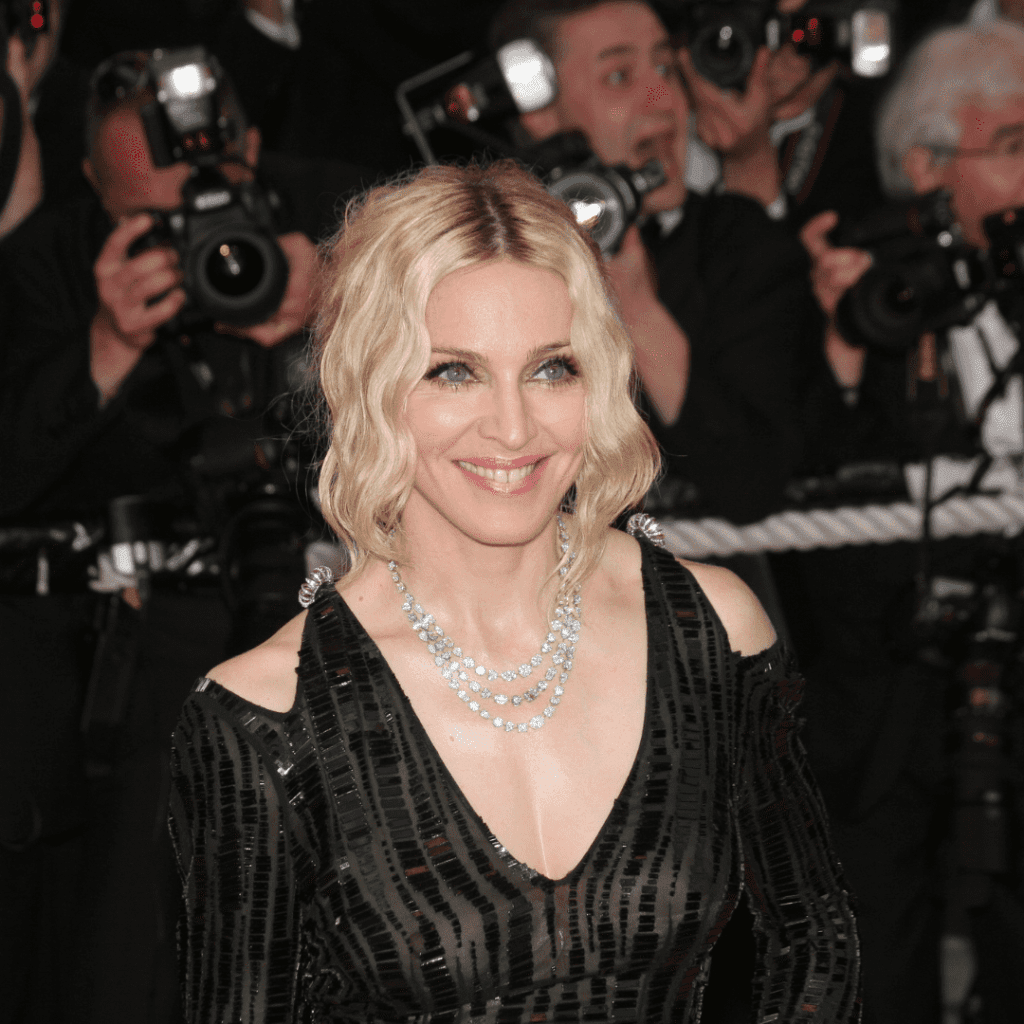 Apart from record sales, she has also made a lot of money on tours. Forbes estimates that she has made over 1.2 billion dollars on tour in her career. Aside from her music, Madonna is also an actress and businesswoman. She has invested in fashion, filmmaking, health clubs, and children's books.
David Copperfield
Estimated Net Worth: $1 billion
Unless you are a magic enthusiast, you probably don't know this man. He should not be confused with Charles Dickens' character of the same name. David Seth Kotkin, also known as David Copperfield, is the world's most successful magician of our time.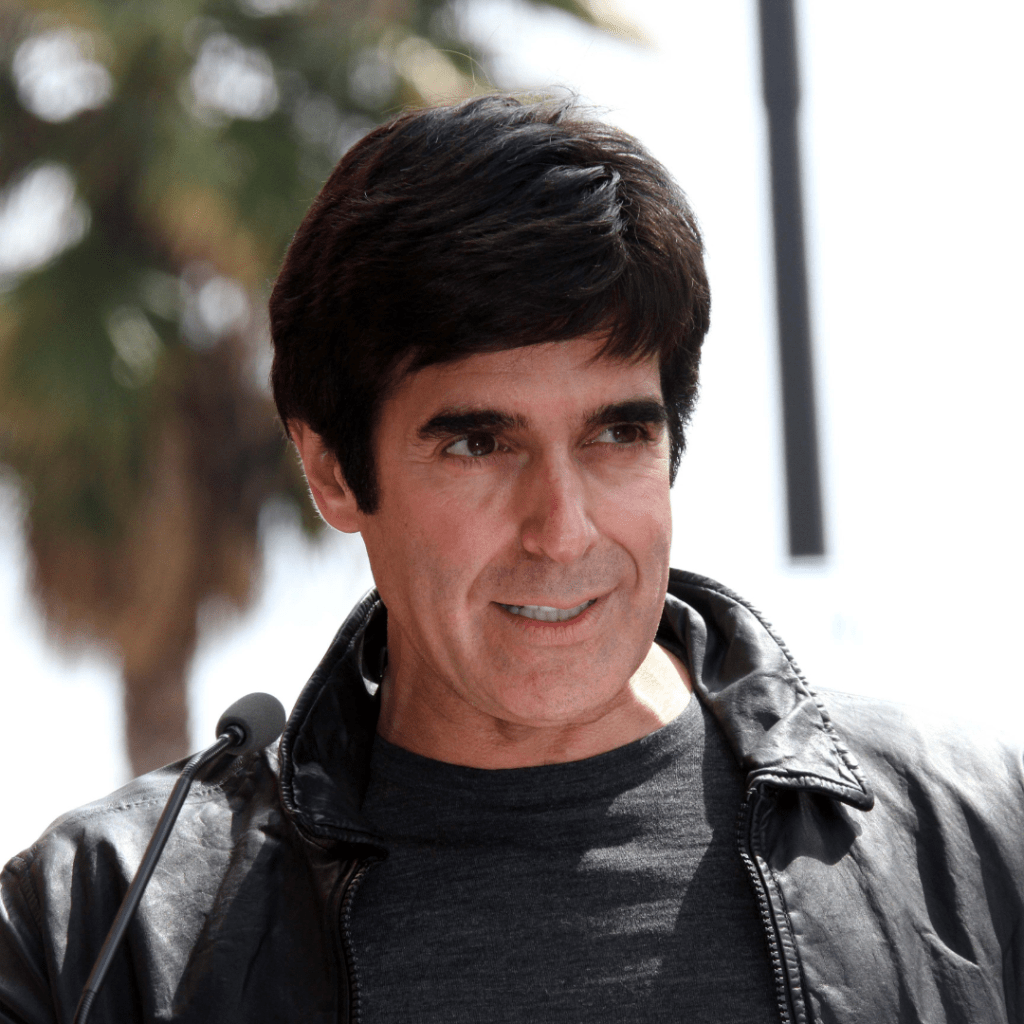 With a career spanning nearly 50 years, the magician has sold millions of tickets to his shows and won 21 Emmy Awards for his TV specials. He has also earned 11 Guinness Book Records and is one of the most successful solo entertainers in the world. Copperfield also owns a chain of successful island resorts in the Bahamas.
Dolly Parton
Estimated Net Worth: $600 million
America's queen of country music has made many intelligent business decisions over the years to land her on this list. With that said, we can't ignore her musical prowess. As a talented singer and songwriter, Dolly has sold millions of her records and won numerous awards.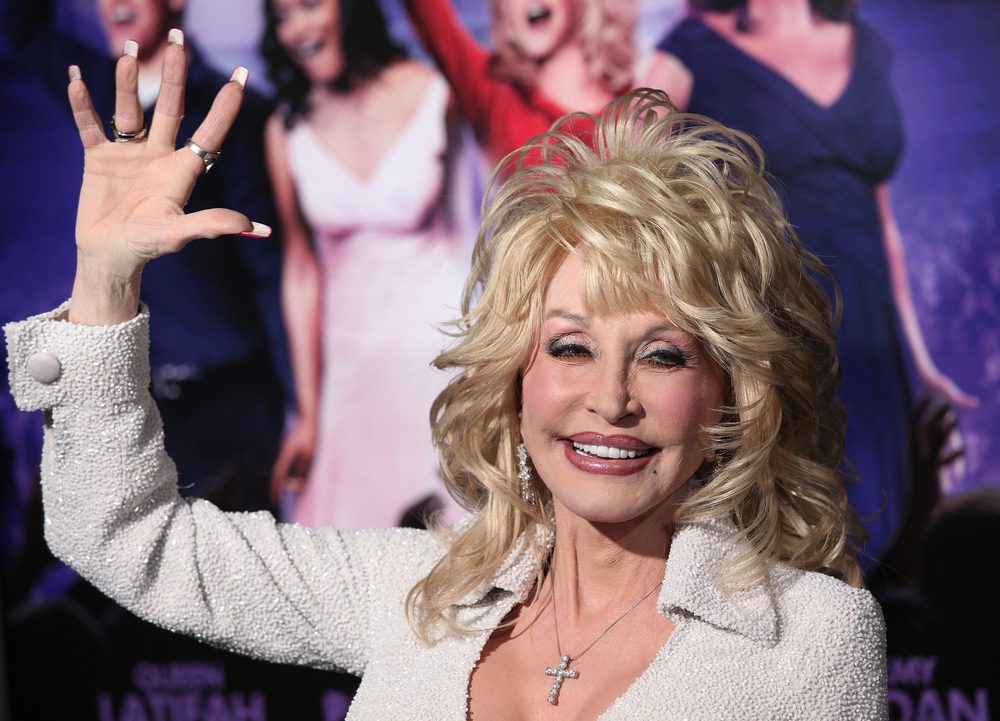 Her decision to maintain the publishing rights of almost all her songs is one she doesn't regret. Forbes estimates that her hit songs bring in several millions in revenue annually. Dolly's stake in Dollywood, a theme park in her hometown, Tenessee, also rakes in money with 3 million visitors every year.
Tiger Woods
Estimated Net Worth: $800 million
Tiger Woods is widely known as the greatest golfer in the world. With his incredible talents, many golf records, and his popularity, you can tell that his salary is just as impressive. In addition to that, Woods also earns large sums of money from sponsorships with big partners like Nike and other endorsements.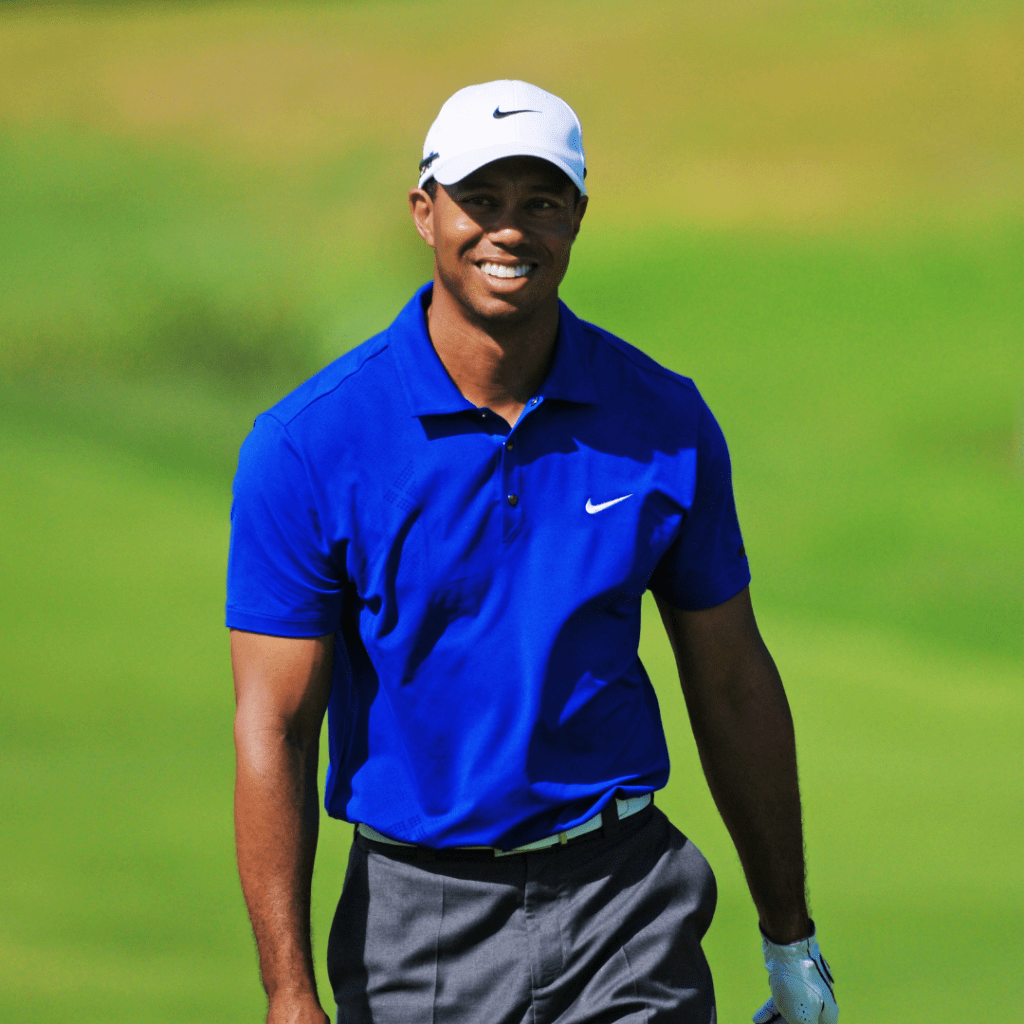 Winning golf tournaments like the 2019 Masters that saw him walking away with over $2 million shows how valuable he is as a golfer. He also earns millions of dollars for his insight on designing courses around the world and appearances at golf competitions.
Herb Alpert
Estimated Net Worth: $850 million
Herb Alpert is an American musician and former recording executive. He is best known for his exceptional trumpet playing skills. The 87-year-old has had a prosperous music career both as an instrumentalist and vocalist that has lasted over six decades.
He has sold 72 million records in his lifetime and recorded 28 albums, some of which have achieved gold and platinum certifications. In the 1960s, he and recording executive Jerry Moss co-founded A&M records which became a famous recording company. They then sold it in 1987 for $500 million cash to PolyGram Records.
Jimmy Buffett
Estimated Net Worth: $730 million
Jimmy Buffet is a renowned American singer and songwriter. He began his music career in the 1960s and recorded his first album in 1970. Over the years since then, he has released more albums and produced hit singles that have earned him generous royalties.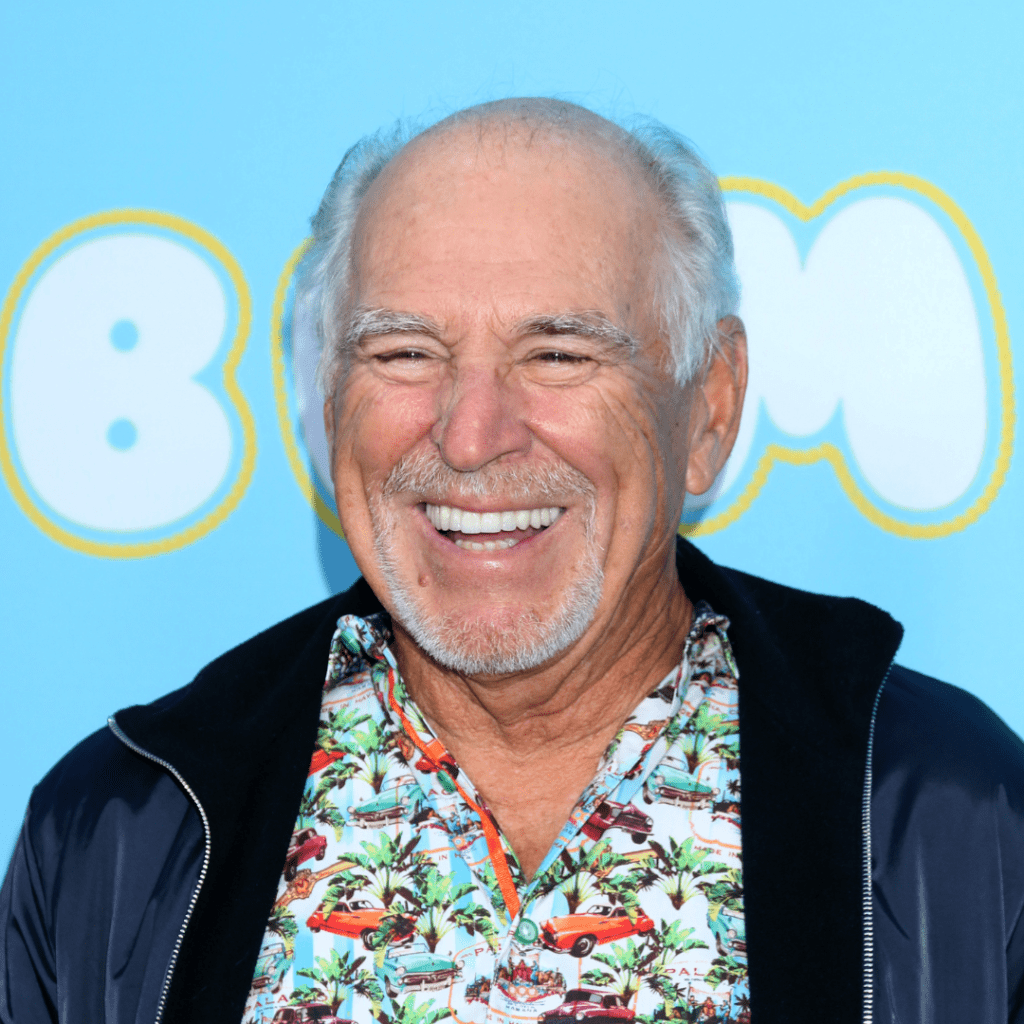 Furthermore, he has also made a lot of money from tours and concerts. Later in his career, he ventured into merchandising and writing, intelligent gambles. He has written three best-sellers and co-authored two children's books. Buffett is also a talented actor and owns a restaurant chain named after his hit single, Margaritaville.
Howard Stern
Estimated Net Worth: $650 million
Legendary TV and Radio personality Howard Stern is currently one of the most successful media personalities. He is among the highest-paid radio hosts of all time. Aside from his successful show, The Howard Stern Show, you may also recognize him as Judge Howie in the America's Got Talent show between 2012-2015.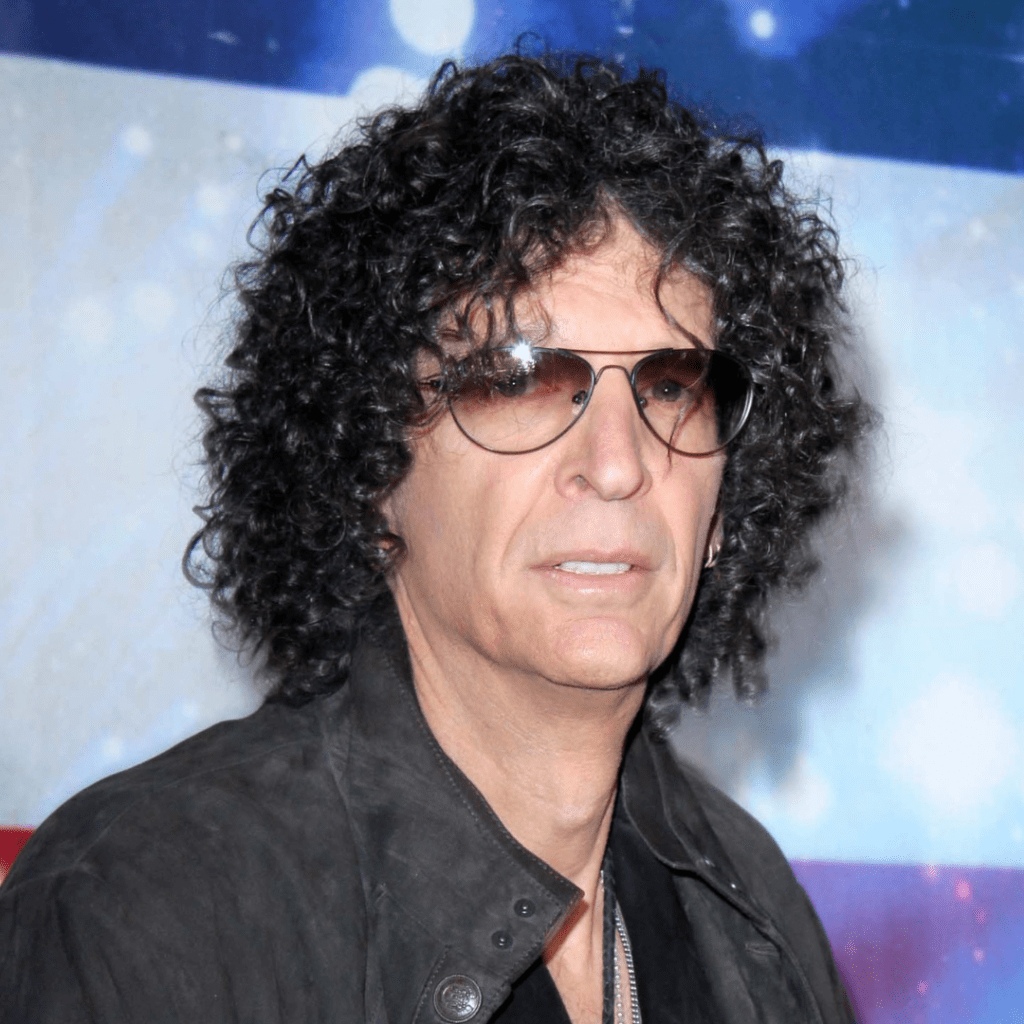 Howard Stern is also an actor, producer, comedian, and author. The self-proclaimed 'King of All Media' published his autobiography Private Parts in 1993 and starred in its comedy film adaptation in 1997. The book entered the New York best-seller list, and the movie topped the box office grossing over $40 million in the US.
Oprah Winfrey
Estimated Net Worth: $2.6 billion
Oprah is one of the most influential individuals of our time. As a media personality, actor, philanthropist, and businesswoman, she is revered and admired by people worldwide. Best known for hosting The Oprah Winfrey Show, which ran for 25 years, she capitalized on its success to build a business and media empire after the show ended.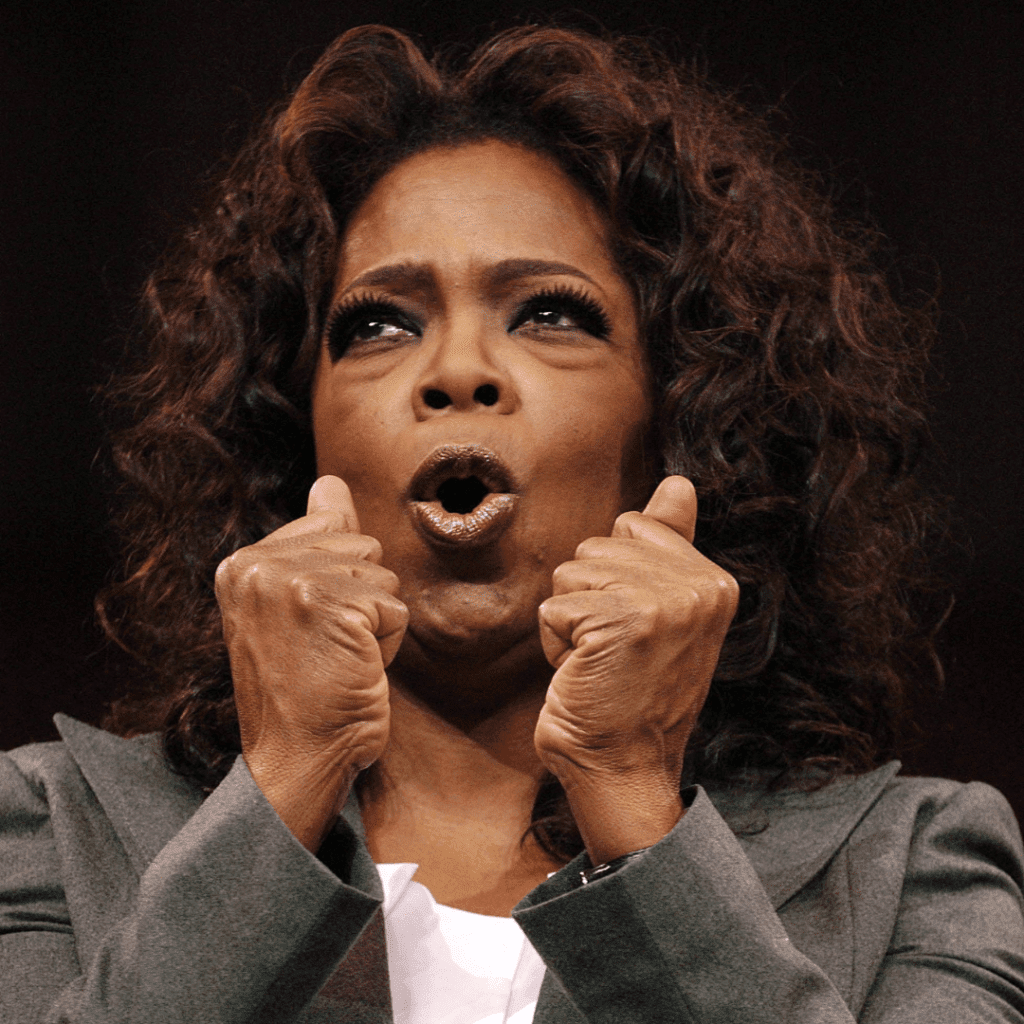 She continues to be relevant by being a savvy businesswoman, a remarkable philanthropist, and a phenomenal interviewer. Just watch her interviews with The Obamas, Prince Harry, Meghan Markle, and, more recently, award-winning actress Viola Davis, and you'll understand what the fuss is about.
Matt Groening
Estimated Net Worth: $600 million
This guy is hands down the most talented cartoonist that we know of. Thanks to him, the world was introduced to one of the funniest and most beloved animated sitcoms, The Simpsons. Premiering in 1989 and still running now, this show holds the longest-running US animated sitcom record.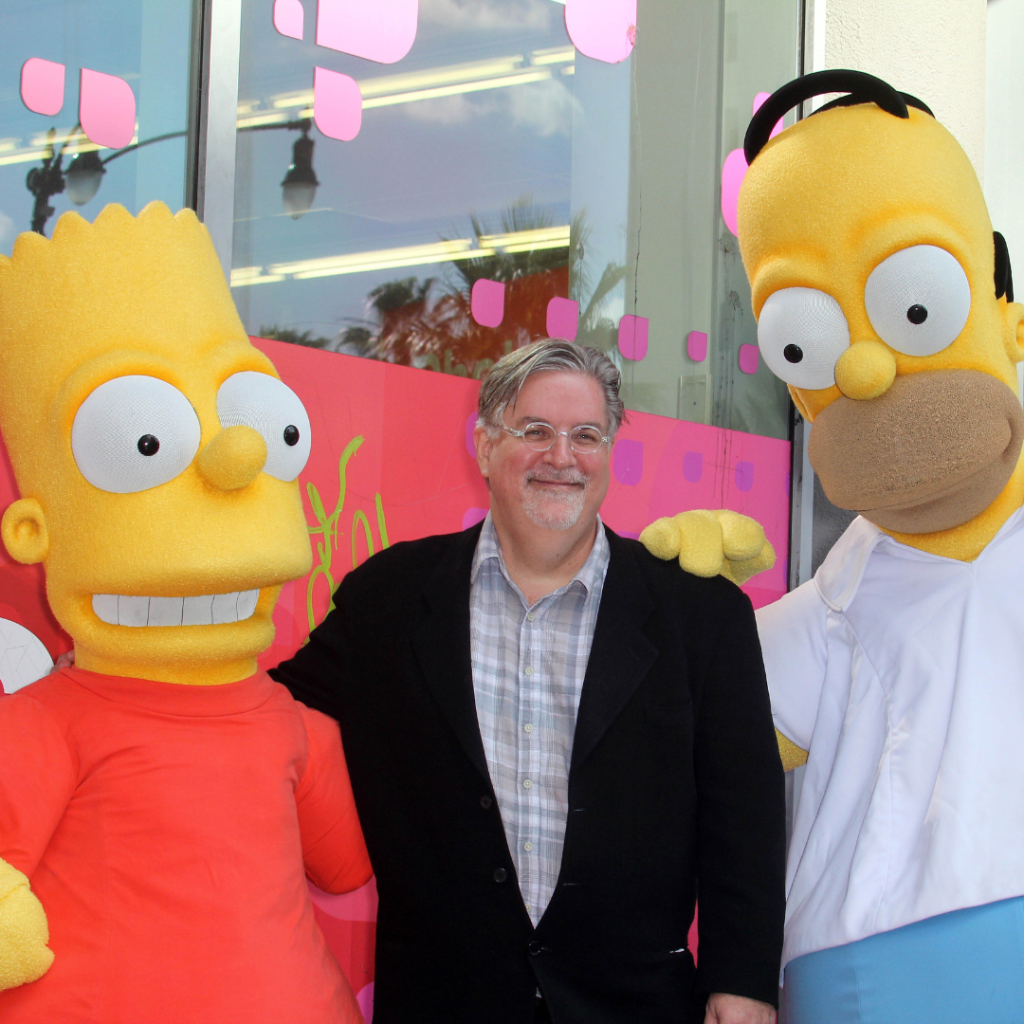 In addition to that, Groening is also the creator of Futurama, Life in Hell, and Netflix's Disenchantment. As the creator of such successful shows, he takes home a generous salary per episode. He is also a writer, animator, and producer and has won notable awards, including 13 Primetime Emmy Awards for his shows.
Jay-Z
Estimated Net Worth: $1.3 billion
Better known as Jay-Z, Sean Cory Carter is an American rapper, recording executive, and business owner. Jay-Z's musical genius is the stuff of a legend. He broke into the scene in the 1980s and has sold over 125 million records since then. Before co-founding Roc-A-Fella Records, he was the CEO of multi-national recording company DefJam Recordings.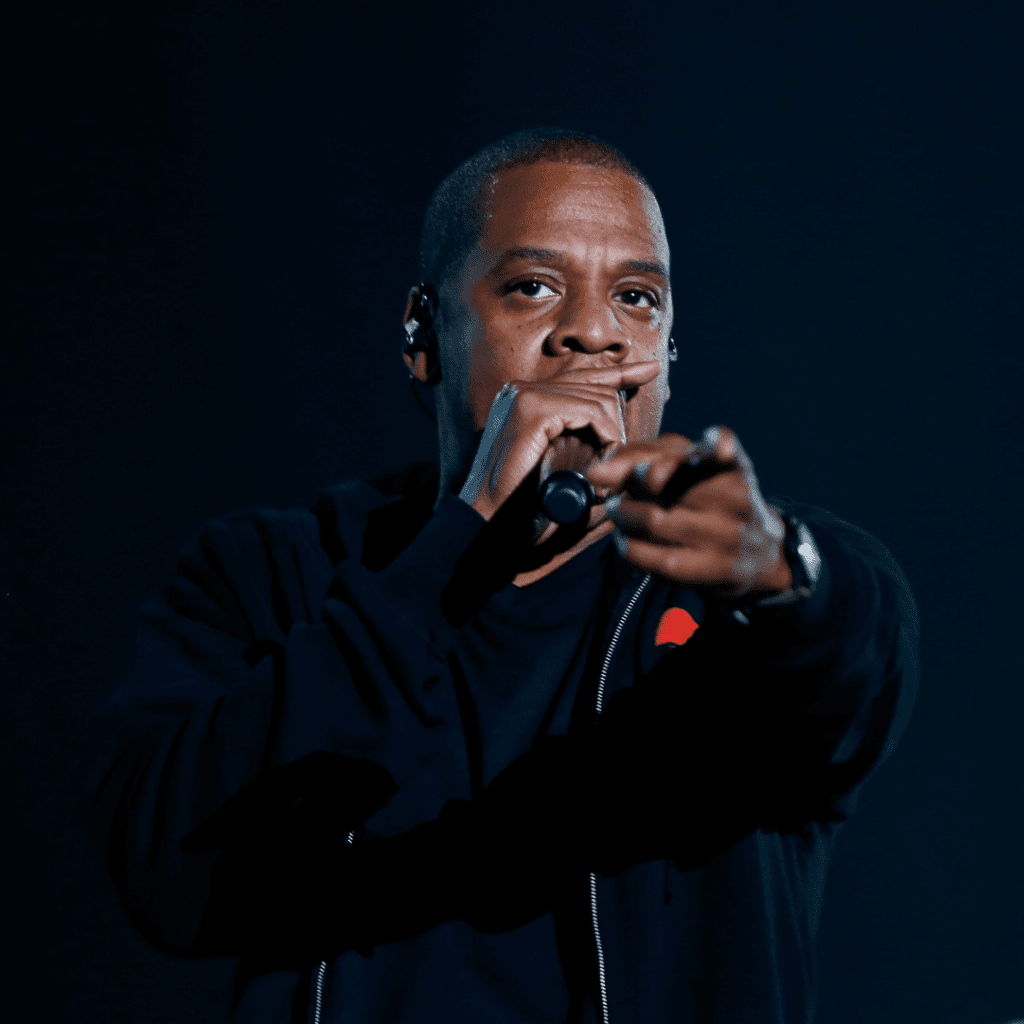 Though he has achieved enormous success from his music, his business ventures made him earn his billionaire status. His clothing line, Rocawear, and luxury sports bar chain are corporations valued at millions of dollars. Jay-Z also owns an entertainment company and several other successful ventures.
Simon Cowell
Estimated Net Worth: $600 million
We all know this guy as Judge Simon, either from Britain's Got Talent, America's Got Talent, Pop Idol, or The X Factor. Simon is one of the most influential and recognizable television personalities and is primarily known for his blunt criticisms and, sometimes, insults on these shows.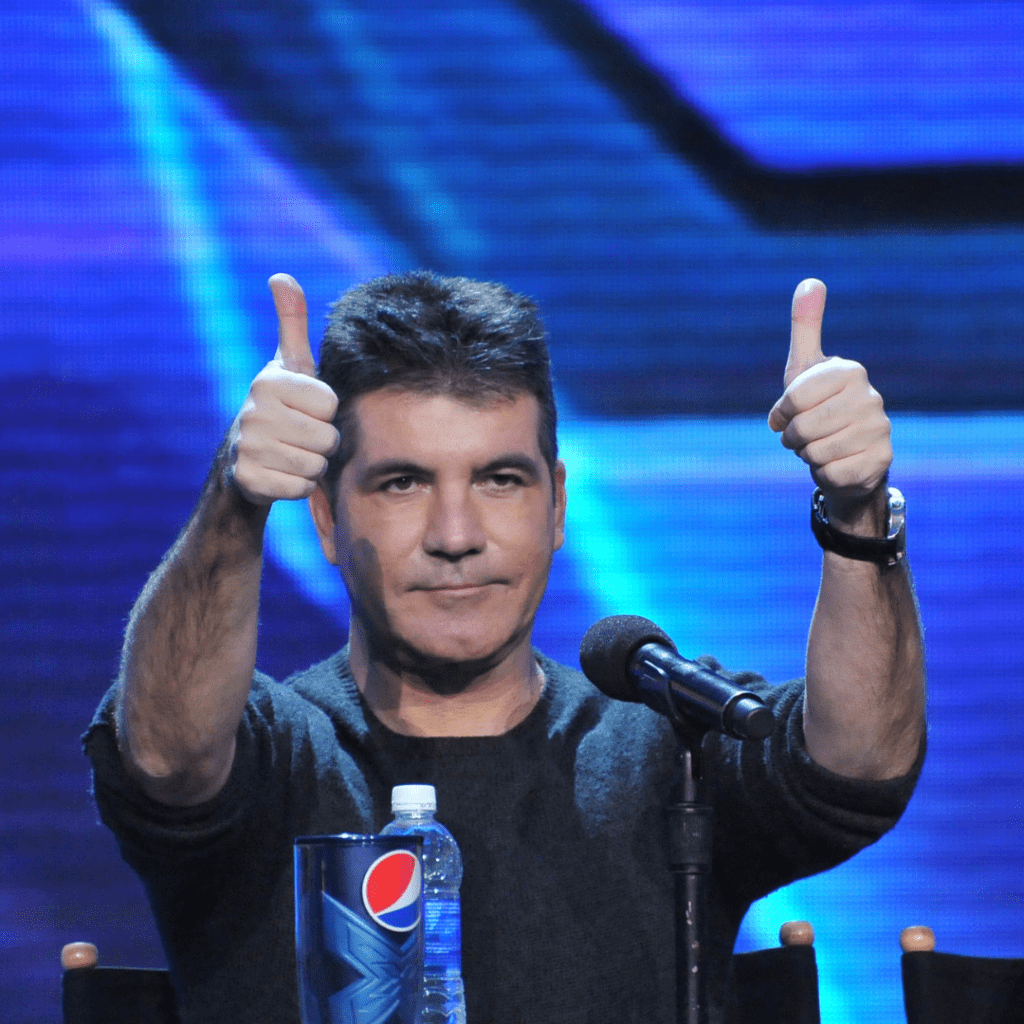 In 2005, he created the Got Talent franchise. A talent show that his entertainment company, Syco Entertainment, owns. The show received worldwide fame and currently has 69 spin-offs in countries worldwide. Simon is also a recording executive and producer of The X Factor shows.
Bono
Estimated Net Worth: $700 million
Bono is one of the members of the popular Irish rock band U2. The band has released 14 albums since its formation in 1976 and won 22 Grammys. They are also one of the best-selling bands globally, with close to 170 million records sold.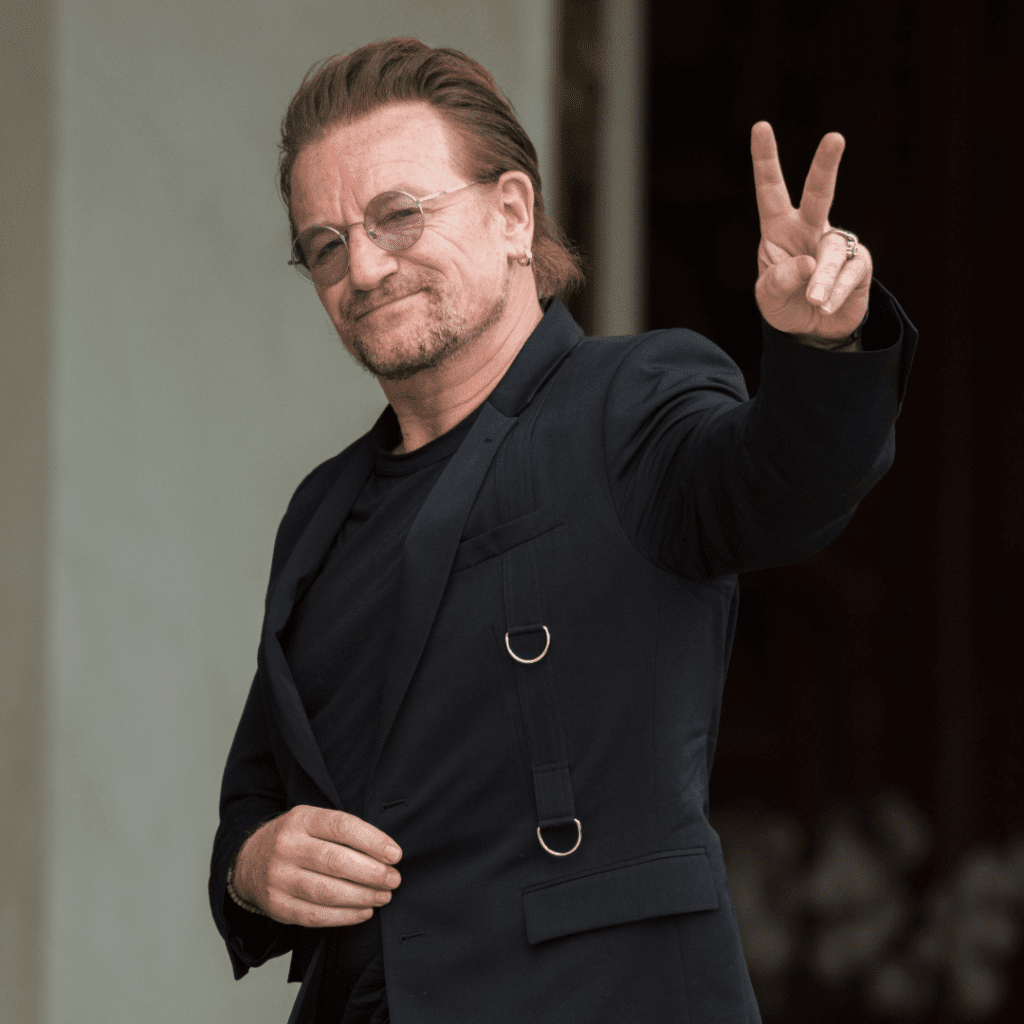 In addition to that, U2 is also famous for its legendary concerts that attract thousands of fans, which translates to record ticket sales. Bono is also an investor. In 1992, he bought the Clarence Hotel with one of his bandmates and refurbished it into a 5-star hotel. He is also a co-founder of the fashion label EDUN.
Steven Spielberg
Estimated Net Worth: $3.7billion
Spielberg is one of America's most influential and prosperous film directors. If you were to google him right now, you'd find you have enjoyed more than a few of the films he has directed. Some of his most popular movies include, but are not limited to: Jaws, Jurassic Park, Saving Private Ryan, Schnider's List, and, more recently, West Side Story (2021).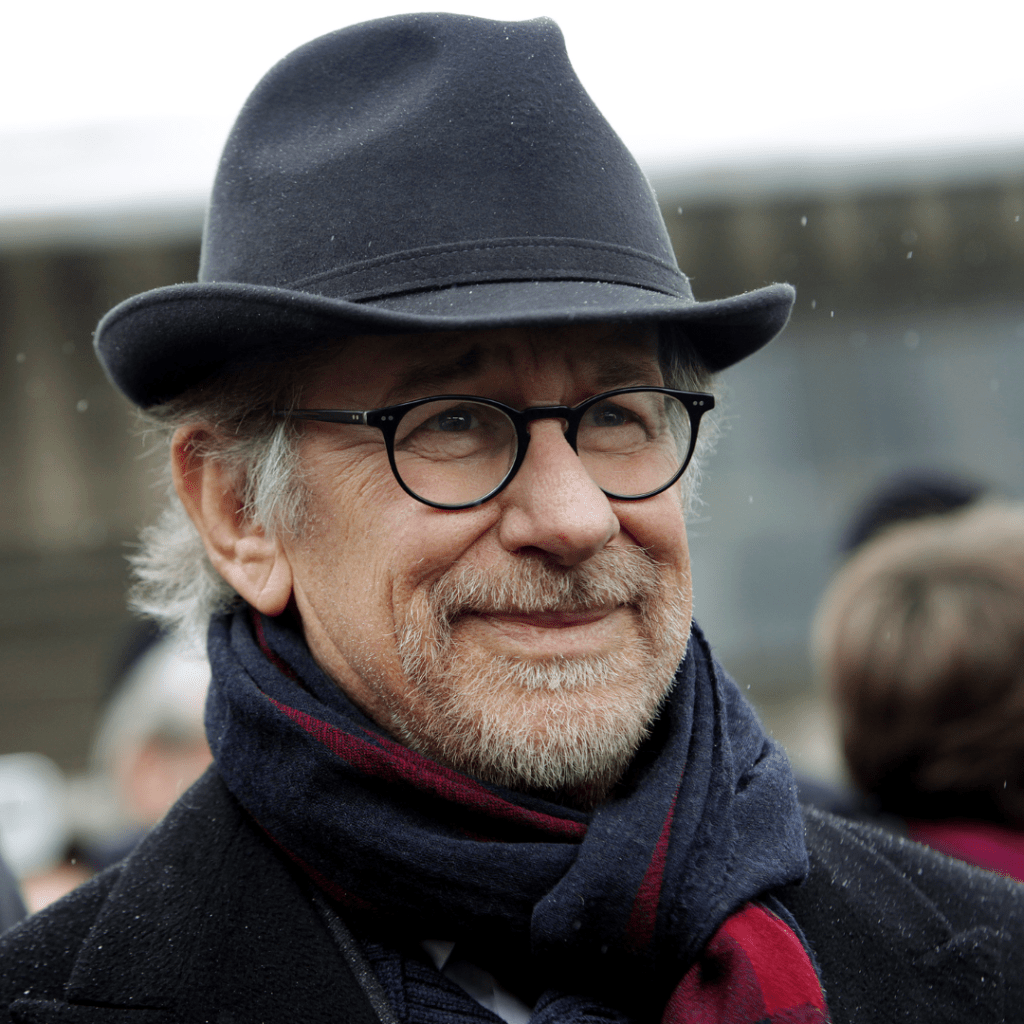 Aside from that, he is also a producer, screenwriter, and co-founder of Amblin Entertainment and Dreamworks. Several of his films are among the highest-grossing films of all time, and even more of them have been recognized as being culturally significant.
James Cameron
Estimated Net Worth: $700 million
James Cameron is another successful filmmaker as the director of critically acclaimed movies like Avatar, Titanic, and The Terminator. His films have grossed approximately $6 billion worldwide, with Titanic and Avatar being the most successful of all of them.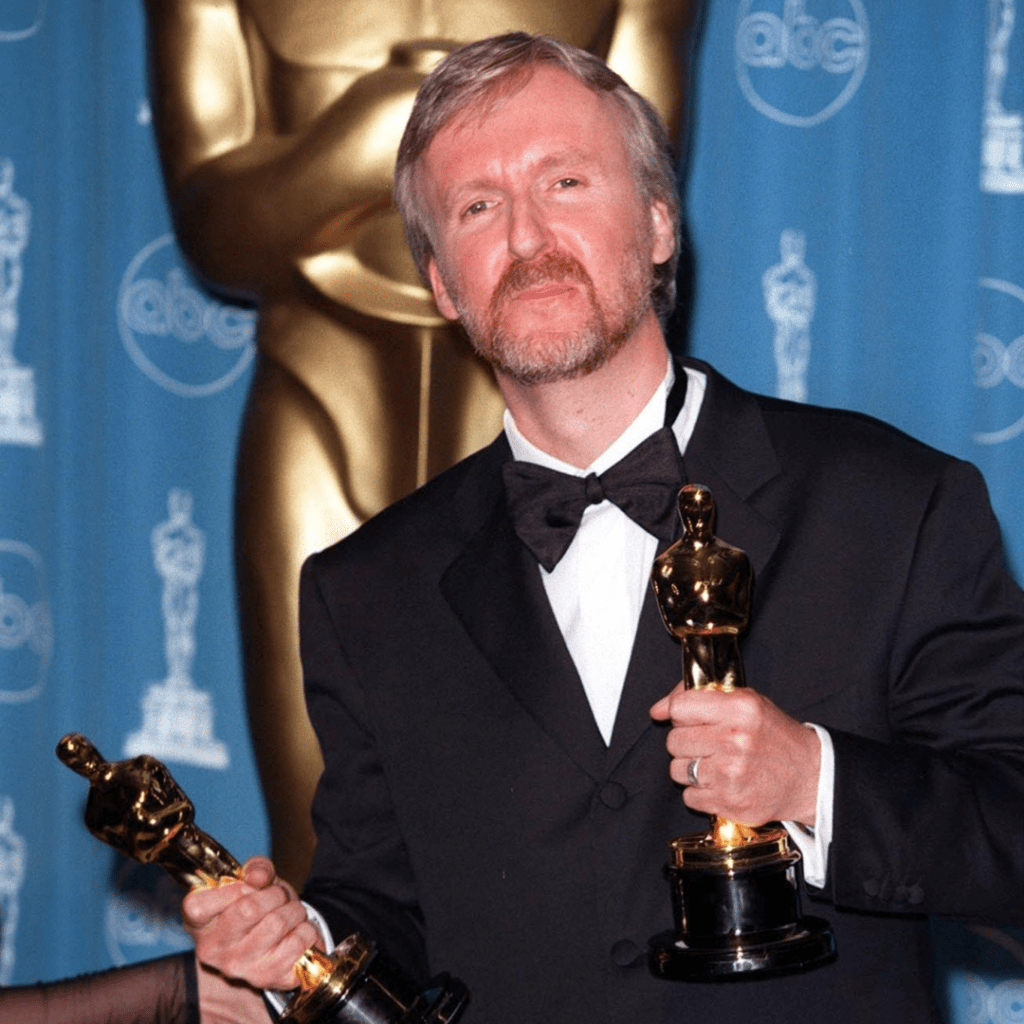 In addition to being a talented director, he is also a producer, environmentalist, and National Geographic sea explorer. His passion for the environment and sea exploration has enabled him to produce many documentaries. He is also the co-founder of three production companies and a writer. With all these ventures and more, it's clear why he belongs on this list.
Jerry Seinfeld
Estimated Net Worth: $950 million
Nearly everyone has watched or heard of the famous sitcom Seinfeld. If not, just look for it on Netflix, watch one episode, and we guarantee you will be hooked. It's that good. The show is the brainchild of comedians Jerry Seinfeld and Larry David.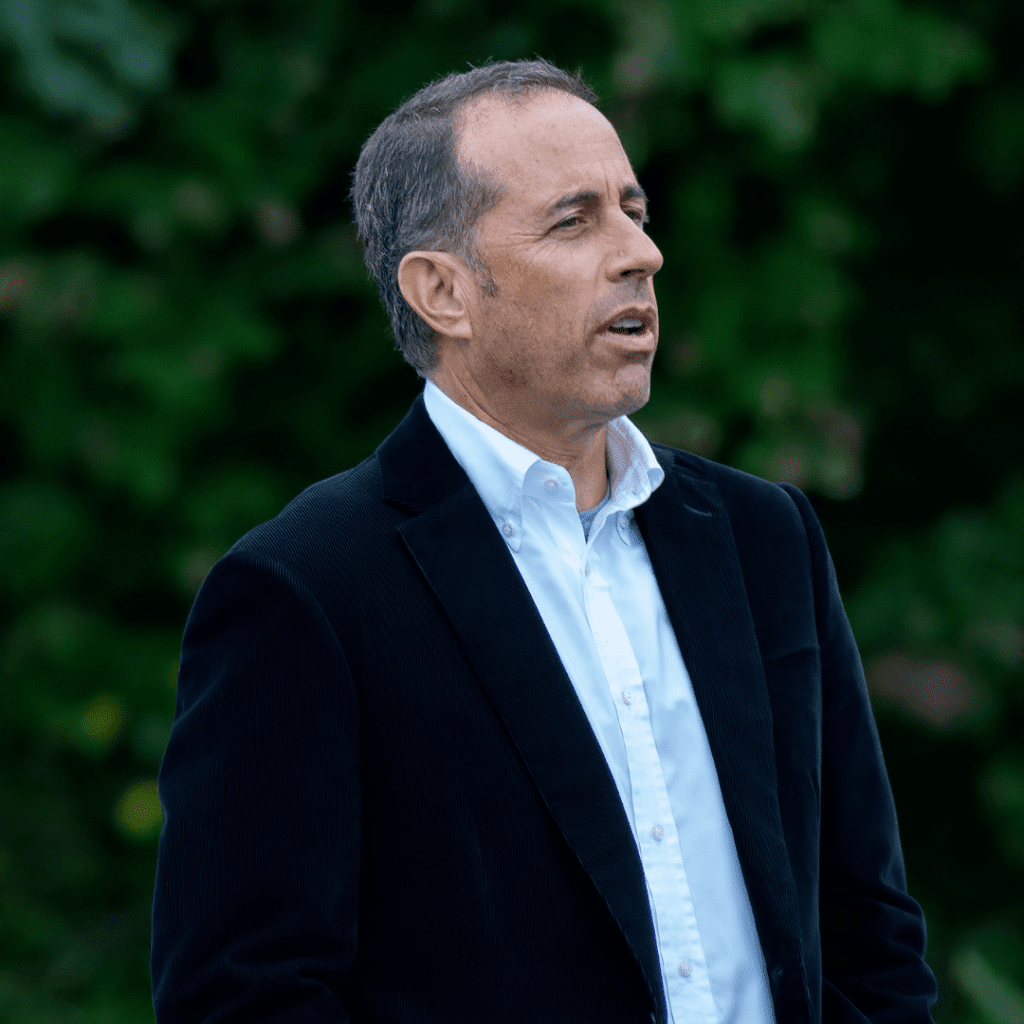 Depicting a fictionalized account of Seinfeld's life, the show has cemented his position in the entertainment industry both as an actor and comedian. Aside from that, he has also released a comedy special that received two Primetime Emmy nominations and created a web series called, Comedians in Cars Getting Coffee. Just like Seinfeld, this show is also streamed on Netflix.
Kim Kardashian
Estimated Net Worth: $1.8 billion
Like her sister Kylie, who is also on this list, Kim Kardashian is a very accomplished businesswoman. Following the success of her family's reality show, Keeping Up with the Kardashians, which aired between 2007-2021, Kim has become a notable TV personality, model, actor, and businesswoman.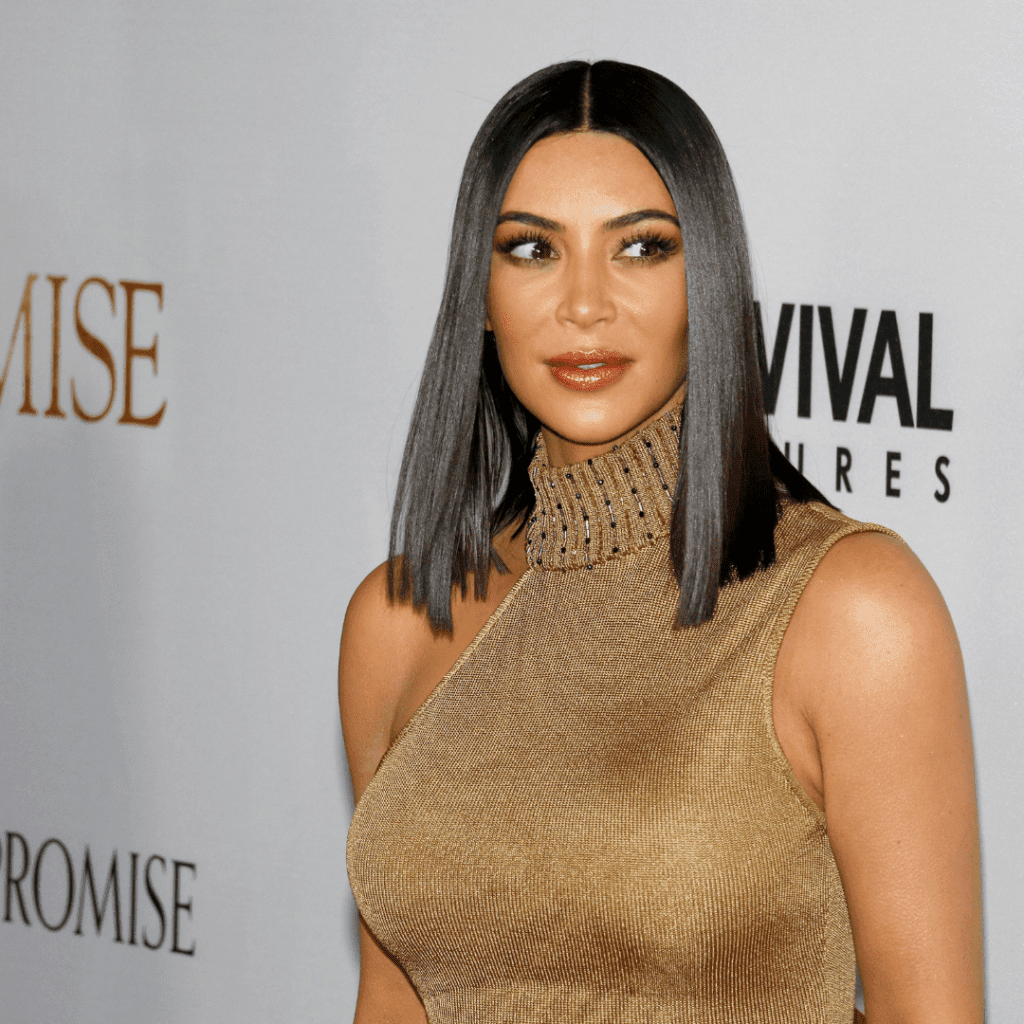 Her social media presence is also nothing short of incredible with millions of followers across various platforms. This has attracted some lucrative collaborations and very profitable endorsements. Kim has an app, a selfie book, clothes, and a mobile game tied to her name. She's also the founder of KKW Beauty, KKW Fragrance, and Skims, a shapewear company.
Julio Iglesias
Estimated Net Worth: $600 million
Julio Iglesias is an acclaimed Spanish singer and songwriter. The 78-year-old is recognized as the most successful Spanish musician globally, with over 100 million records sold in more than ten languages. He has sung and released songs with legends in the game during his career, like Frank Sinatra, Dolly Parton, Diana Ross, and Stevie Wonder.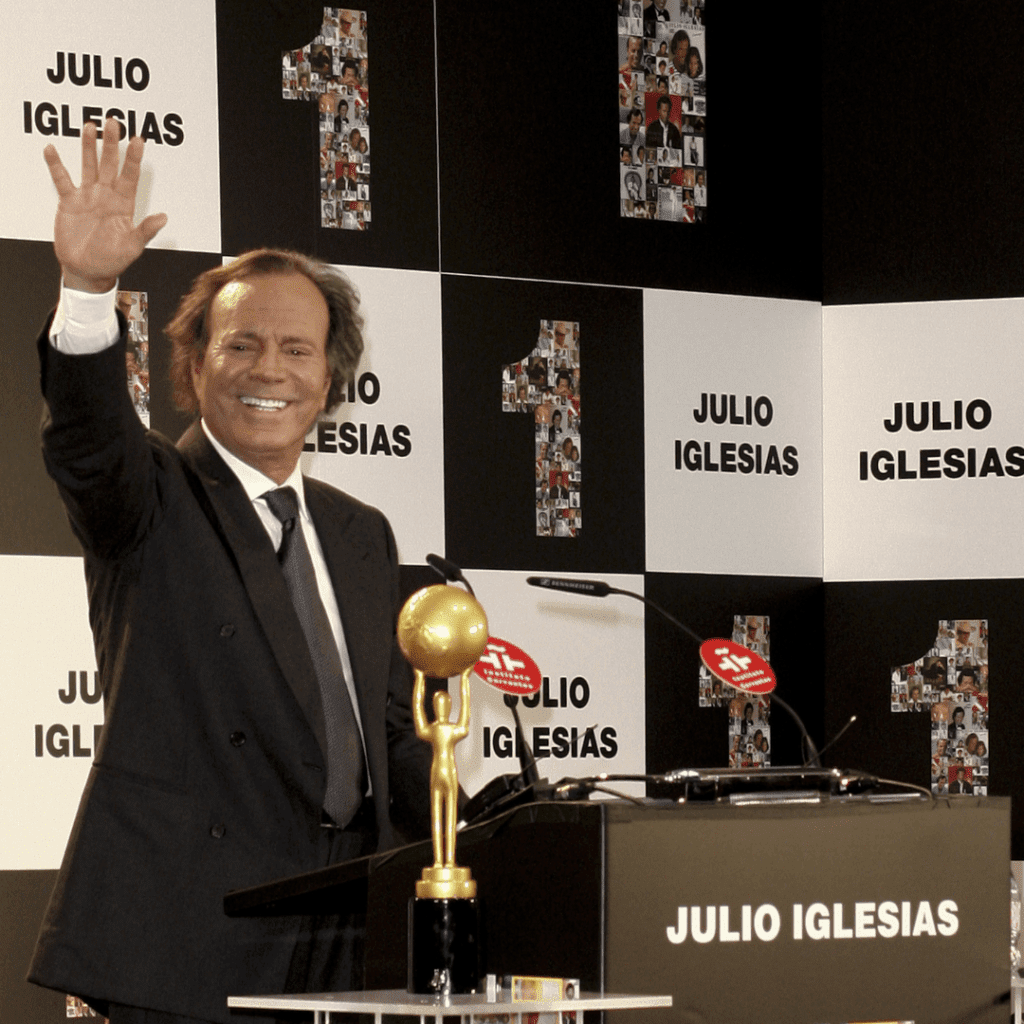 He is also estimated to have performed in over 5000 concerts during that time, an impressive number for a career that has lasted more than 60 years. He has won multiple awards for his albums and singles and continues to be recognized and honored today.
Kanye West (Ye)
Estimated Net Worth: $2 billion
As a rapper, fashion designer, record producer, and entrepreneur, Kanye West wears many hats. He has found success in all these fields, proving that he is a genius as he has always claimed. His music career has been wildly successful, with him releasing multiple albums that were commercial successes and winning 24 Grammys.
In addition to that, Ye is a highly talented producer and has been behind several big hits. He also owns the fashion brand Yeezy, which laid the path to him being a billionaire. He has additionally collaborated with brands like Adidas, The Gap, and Nike on sneakers and clothes.
Jim Davis
Estimated Net Worth: $800 million
Jim Davis' cartoon character, Garfield, has been entertaining readers and viewers since 1976. Such an impressive feat for a fat, lazy cat with a passion for lasagna and even more hatred for Mondays. Davis is an award-winning American cartoonist, producer, and screenwriter.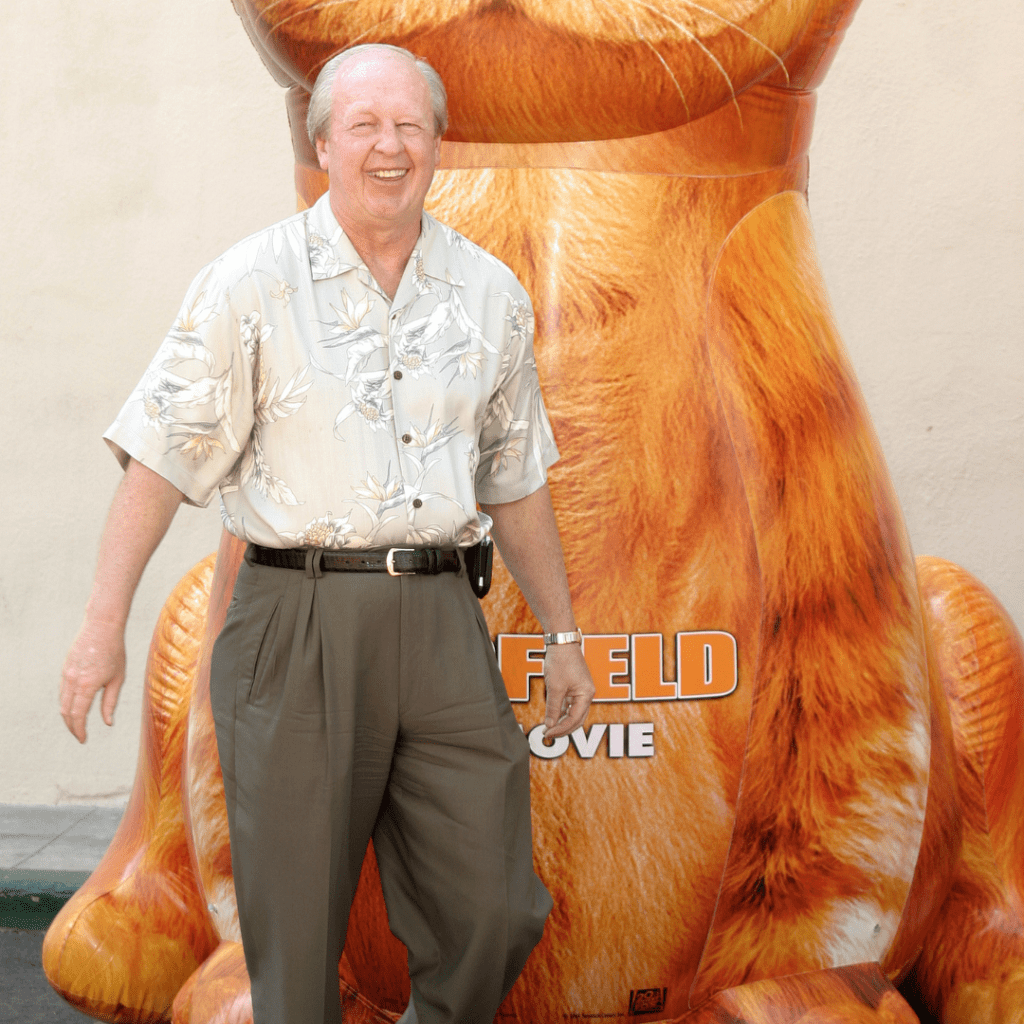 Other than Garfield, he has created more comics like U.S Acres, Tumbleweed, and Mr. Potato Head. However, Garfield is his most successful creation as its had multiple television specials and two live-action films. His Paws, Inc. company, and its subsequent sale, have made him a lot of money and continue to do so today.
Dr. Dre
Estimated Net Worth: $780 million
So far, this list has several musicians and media personalities who have found their way to immense wealth by tapping into various entrepreneurial pursuits. The next guy on the list is no different. Andre Romelle Young, better known as Dr. Dre, is an American rapper, record producer, and businessman.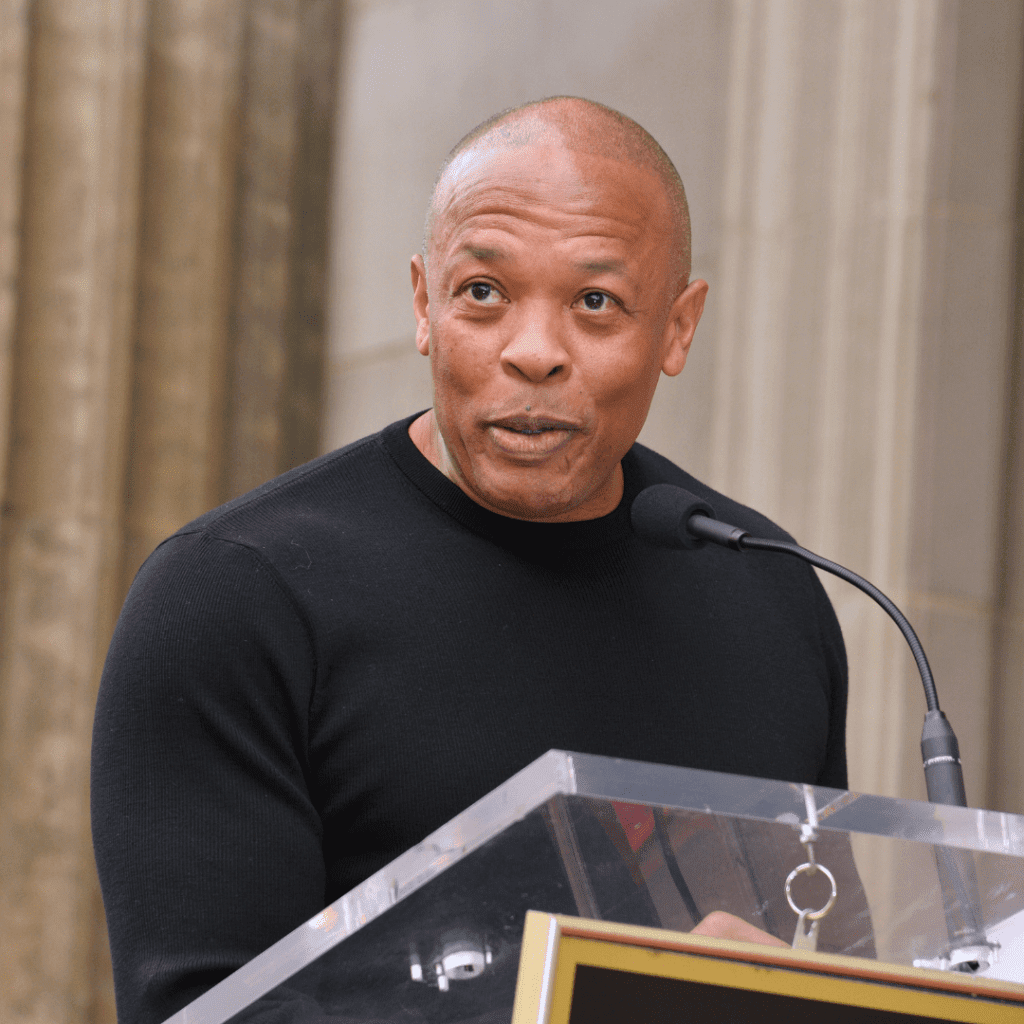 He is the founder and CEO of Aftermath Entertainment and Beats Electronics, a very successful company that manufactures audio products. Dr. Dre has released several albums in his career and has been instrumental in signing and nurturing talents like Eminem, Snoop Dogg, 50 Cent, and many other famous names.
Paul McCartney
Estimated Net Worth: $1.2billion
Sir Paul McCartney is considered one of the most talented and influential musicians of all time. With a music career that has lasted for over 60 years, it's hard to find someone who has not heard of this artist and his music.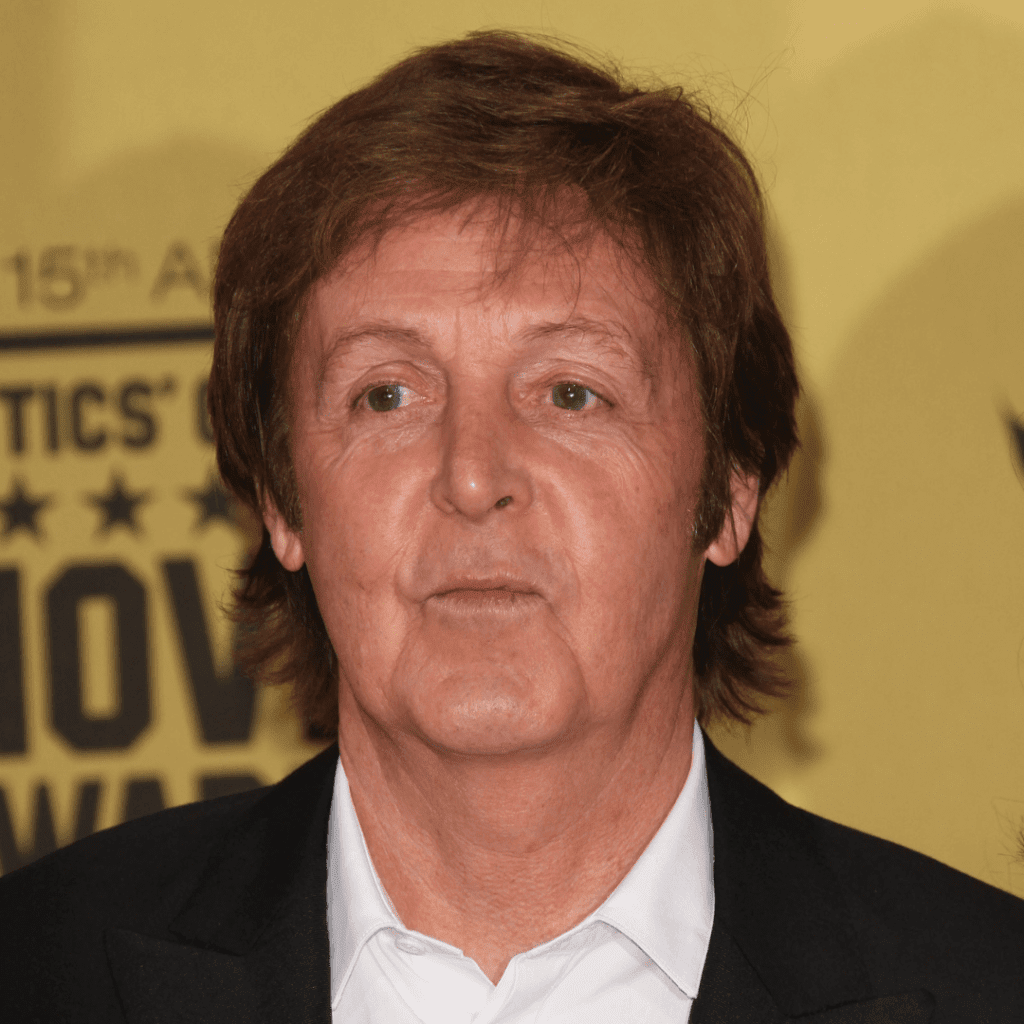 McCartney was one of the members of the British rock band, The Beatles, which is the most successful band of all time. The Beatles are estimated to have sold over 600 million units and won multiple awards in their prime. Even after they disbanded, McCartney was able to launch a flourishing solo career with numerous music releases, numerous awards, and concerts.
Matt Stone
Estimated Net Worth: $700 million
After Jerry Seinfeld, whom we have featured somewhere in this article, Matt Stone is considered the 2nd richest comedian worldwide. He is also an animator, actor, producer, and voice artist. One of his most significant achievements and undoubtedly his most prominent source of wealth is the TV show South Park, which he created with his friend and partner, Trey Parker.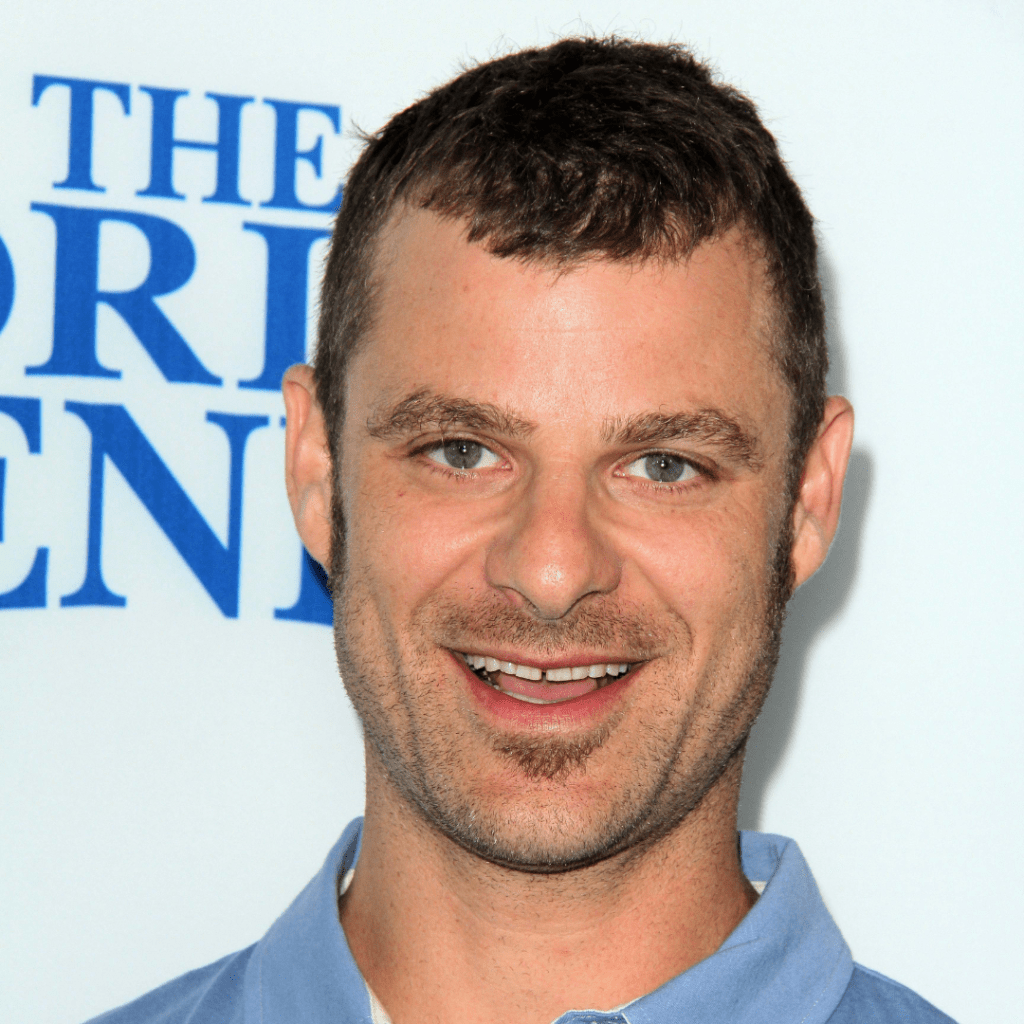 South Park is a top-rated American animated sitcom that has been on air since 1997. It has a large audience and was received well due to its satire and dark humor. Last year, the show was renewed for another six seasons till 2027.
Rihanna
Estimated Net Worth: $1.7 billion
Robyn Rihanna Fenty is, without a doubt, one of the most beloved female musicians of the century. The Barbados-born artist popped up in the industry in the mid-2000s and has been giving us hit after hit since then. Everybody knows and loves RiRi.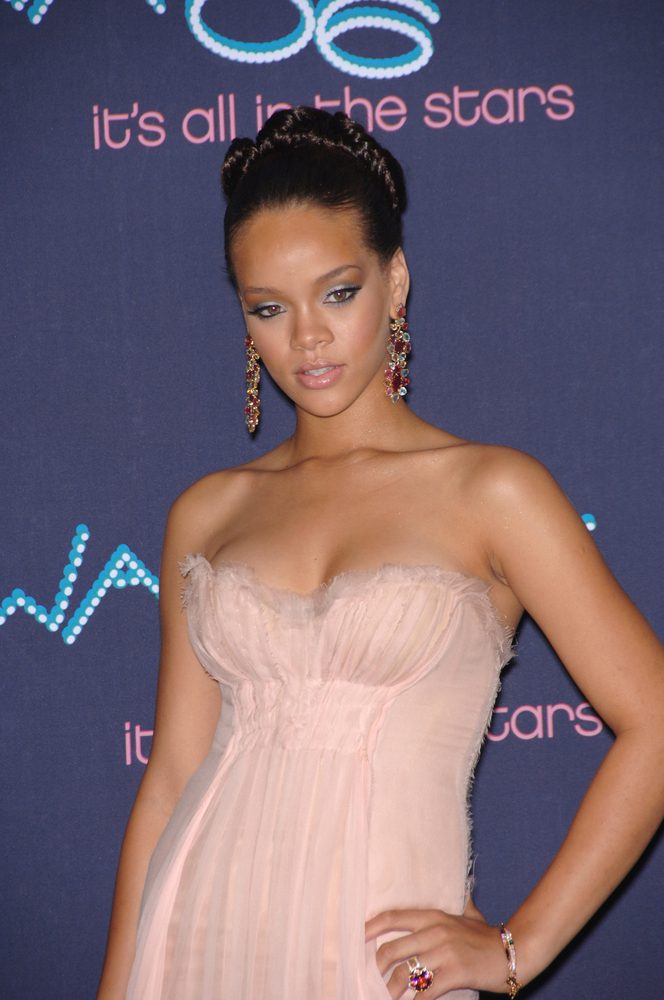 Though she has taken a bit of a hiatus from music to focus on her business and family in recent years, her place in the industry is still intact. Aside from being a multiple award-winning and best-selling artist, she is also a star in the business. Rihanna is the founder of the fashion house Fenty and the Fenty Beauty brand, which have made her a billionaire.
Christiano Ronaldo
Estimated Net Worth: $500 million
Known by many as the most prominent football player globally, Christiano Ronaldo's wealth doesn't come as a shock. It's no secret that footballers, especially talented ones like Ronaldo, are among the highest-paid athletes with six-figure weekly salaries and numerous endorsements.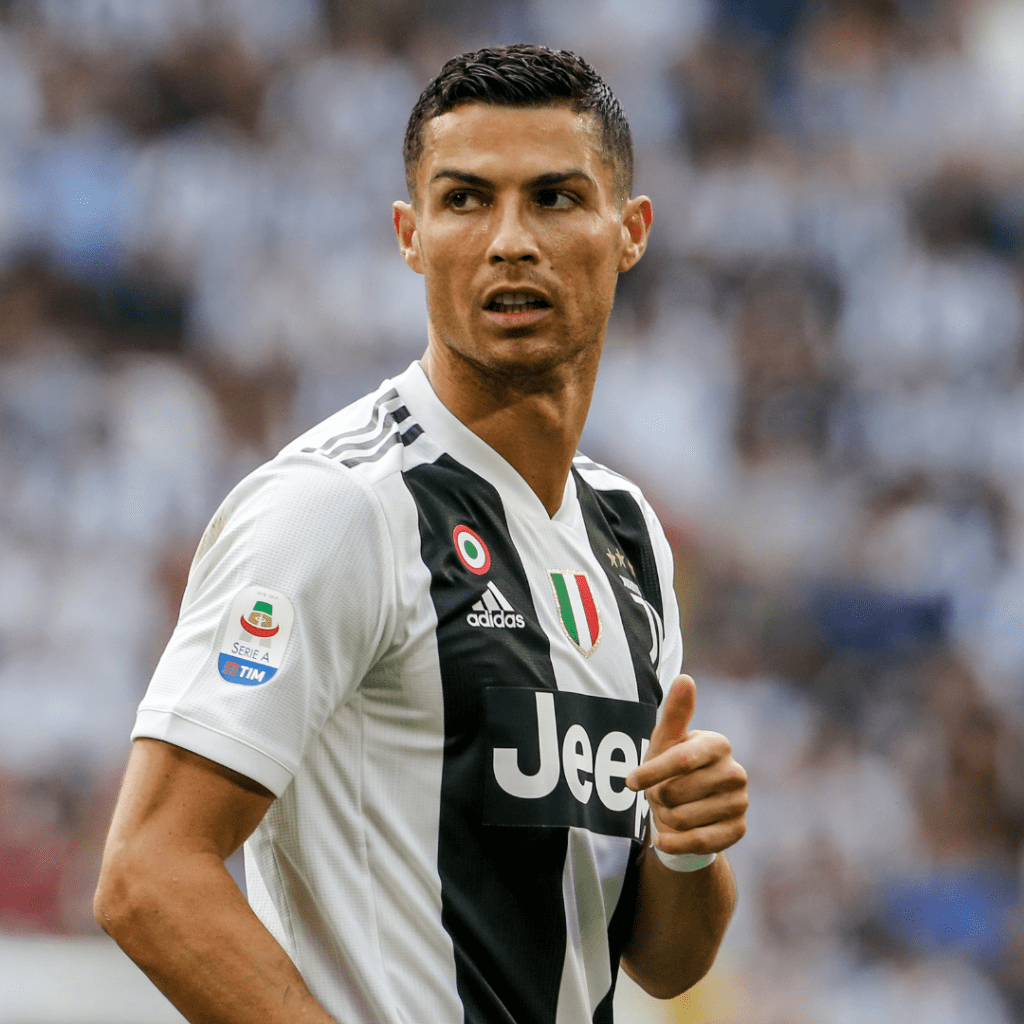 Late last year, a UK publication reported that Ronaldo received 550,000 euros per week. In addition to that, he had sponsorship deals with Armani, Nike, Unilever, and other big brands. Ronaldo also owns a fashion boutique and has released two apps and a fragrance. He has won multiple awards and has a social media following of over 500 million across several platforms.
Tyler Perry
Estimated Net Worth: $1 billion
Tyler Perry's ascent to Hollywood success is nothing short of inspirational. From financing his first play with $12,000 from his life savings to being named among the top paid entertainers in the world, his career has been a steady climb with notable milestones and lessons along the way.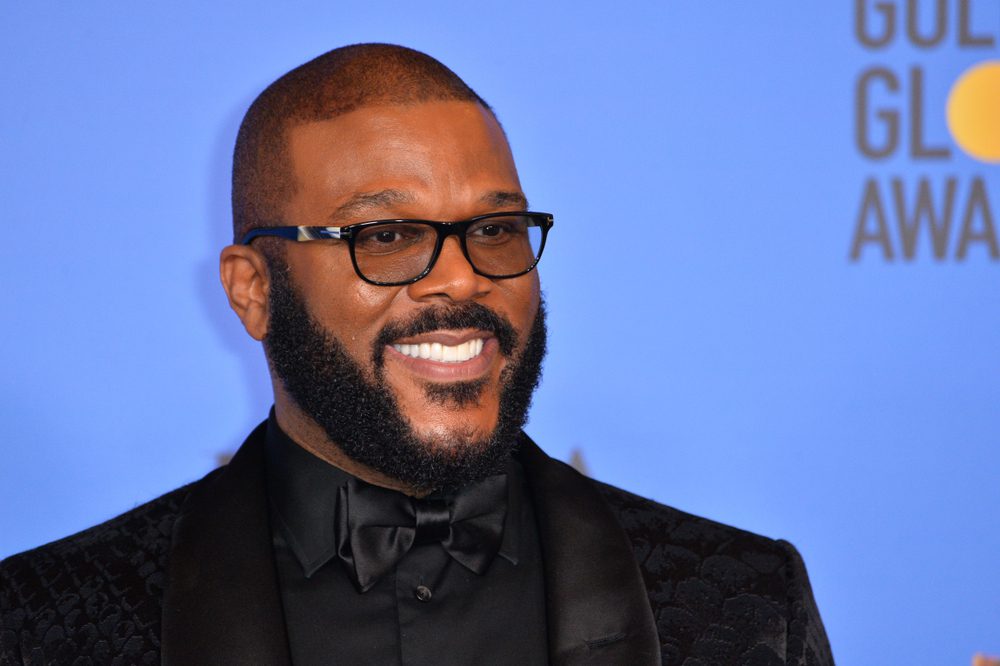 Perry is an actor, director, screenwriter, and producer for most of his films. He is also the creator and performer of the character Madea, a hilarious African American woman we have all come to adore. The Madea franchise alone has grossed over 600 million dollars. He owns the Tyler Perry studios and has published two books.
Peter Jackson
Estimated Net Worth: $1.5 billion
Sir Peter Jackson is among the highest-grossing film directors of all time. His films have grossed over 6 billion dollars as of this writing, with The Lord of the Rings: The Return of the King being his highest-grossing film. Jackson's other notable flicks include The Hobbit Trilogy, King Kong, The Lovely Bones, and The Beatles: Get Back documentary.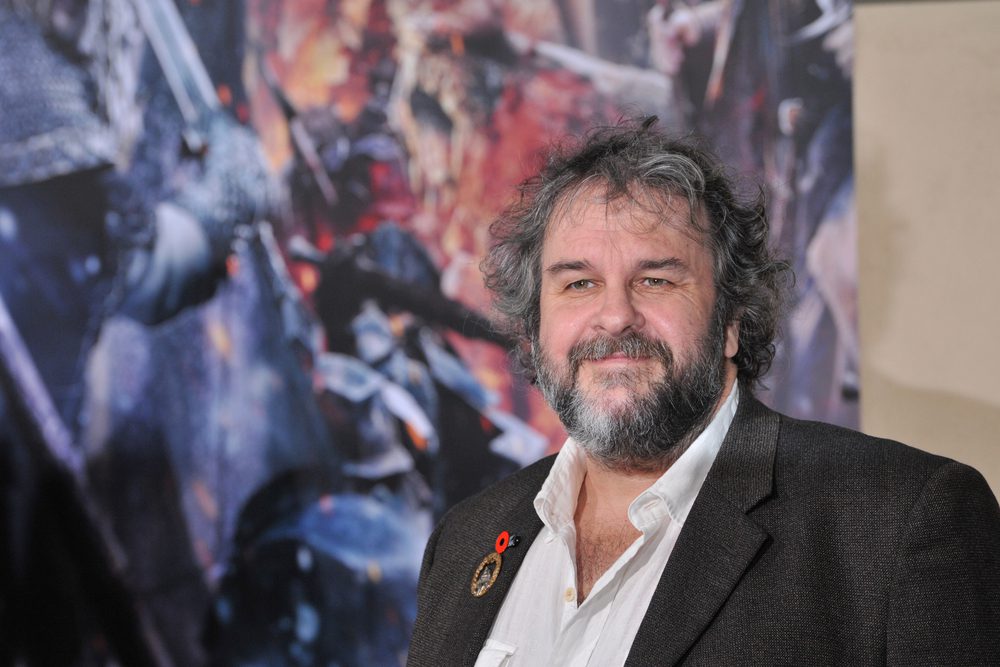 The New Zealand director also owns a production company, WingNut Films, a scale modeling company, and an aircraft restoration and manufacturing company. He became a billionaire last year after selling a percentage of his Weta digital film effects shop for $1.6 billion.
Stephen King
Estimated Net Worth: $600 million
Nicknamed the 'King of Horror,' a hilarious play on his last name, Stephen King is a popular author who has been getting paid for writing since 1967. He has written books in many genres, including science-fiction, horror, crime, suspense, and fantasy.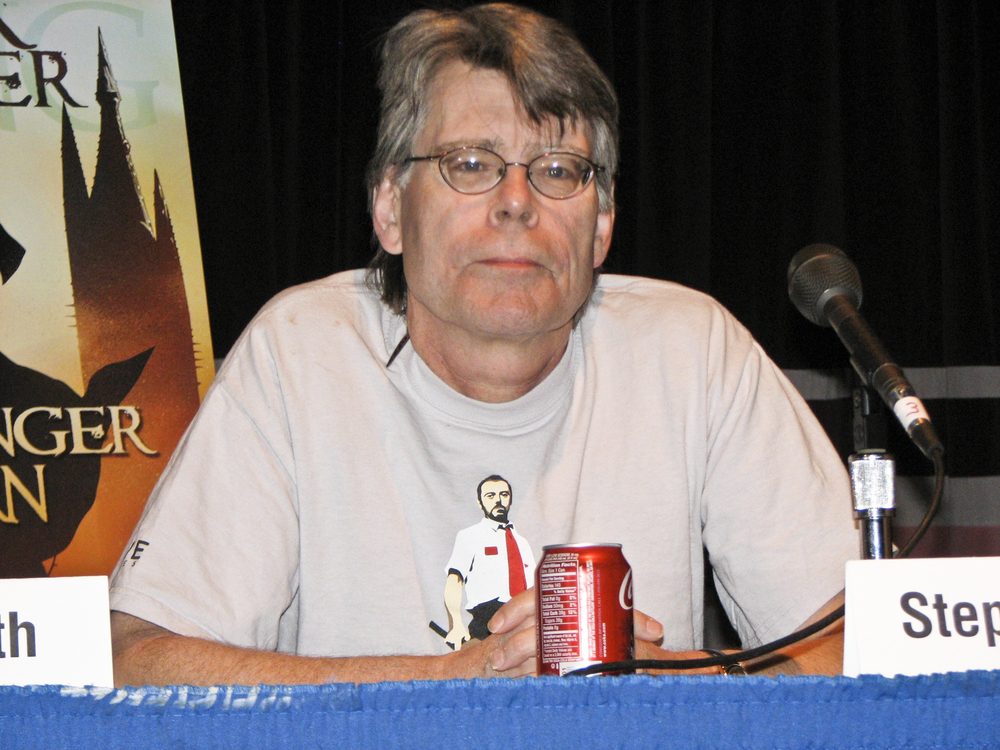 He has sold more than 350 million copies of his books and won multiple awards during his career. His work is so popular that many of his books have been adapted into even more successful films and television shows like The Green Mile, The Shining, and The Shawshank Redemption. Aside from being an author, he has also been a screenwriter, producer, and director.
Tom Cruise
Estimated Net Worth: $600 million
With films grossing over $10 billion worldwide, Tom Cruise is one of the most successful actors of all time. He has starred in some of the highest-grossing films, including the Mission Impossible franchise, A Few Good Men, War of the Worlds, The Last Samurai, and The Mummy.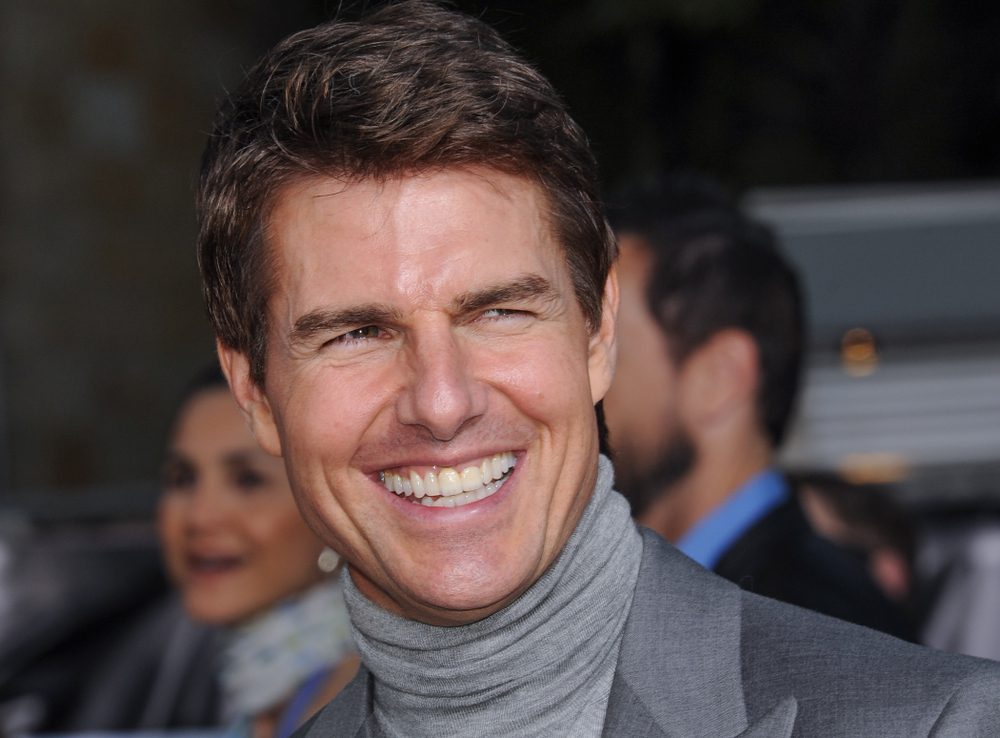 Cruise has also won multiple awards for his exceptional work, including three Golden Globe Awards, an MTV Movie Award, a People's Choice Award, and nominations for the Academy Awards and the British Academy Film Awards. In addition to acting, Cruise is also a film producer.
David Beckham
Estimated Net Worth: $450 million
David Beckham remains one of the best football players that we know of, even after his retirement. He had a remarkable career playing for some of the most prestigious football clubs like Machester United, Real Madrid, Milan, and many more, including the England national team.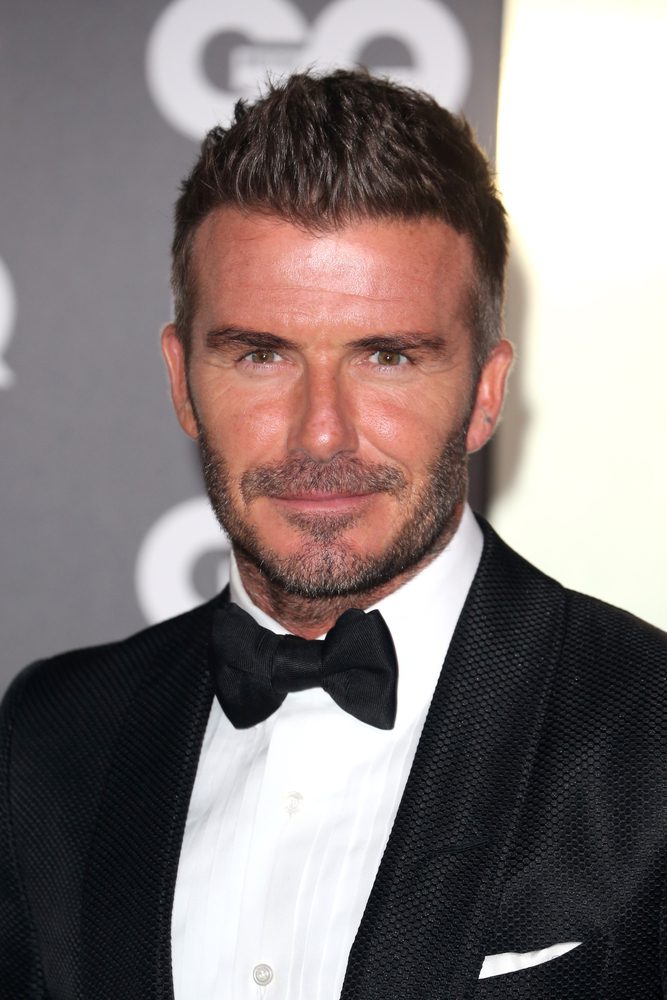 As with many successful athletes, Beckham was paid a handsome salary and was, at one point in 2013, listed as the highest-paid player in the world. Aside from playing, he has endorsements and collaborations with big brands like Adidas, H&M, and Tudor watches and is a global ambassador for Maserati's luxury vehicle company.
Will Smith
Estimated Net Worth: $375 million
Sometimes known as The Fresh Prince, Willard Carroll Smith II is one of America's biggest names in the entertainment industry. He is an actor, an award-winning rapper, and a producer. He first came into the limelight as a rapper when he released several albums as part of a hip-hop duo and four solo albums.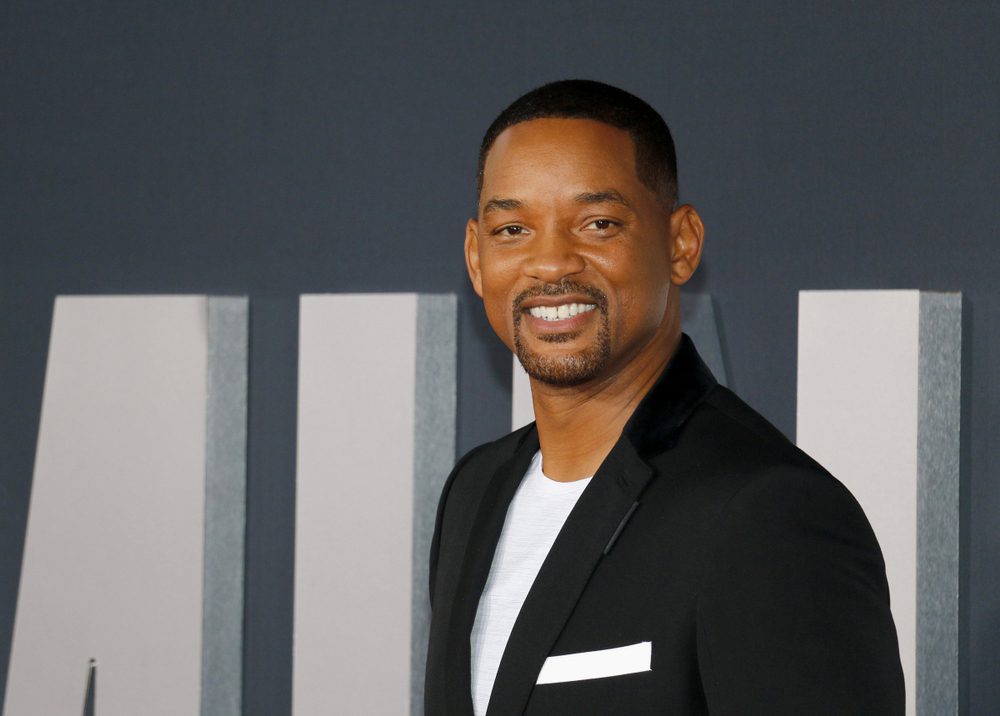 His acting performance in the sitcom, The Fresh Prince of Bel-Air put him on the map as an actor. His movies have grossed over $9 billion globally and won him multiple awards, including an Academy Award. Smith also owns a media company, Westbrook Inc, with his wife.
Jennifer Lopez
Estimated Net Worth: $400 million
Jennifer Lopez, also known as J.Lo, has been in the entertainment industry for over 30 years. She is the epitome of the phrase 'triple threat' in show business since she can act, sing and dance. With such an impressive resume in Hollywood, her net worth doesn't come as a surprise.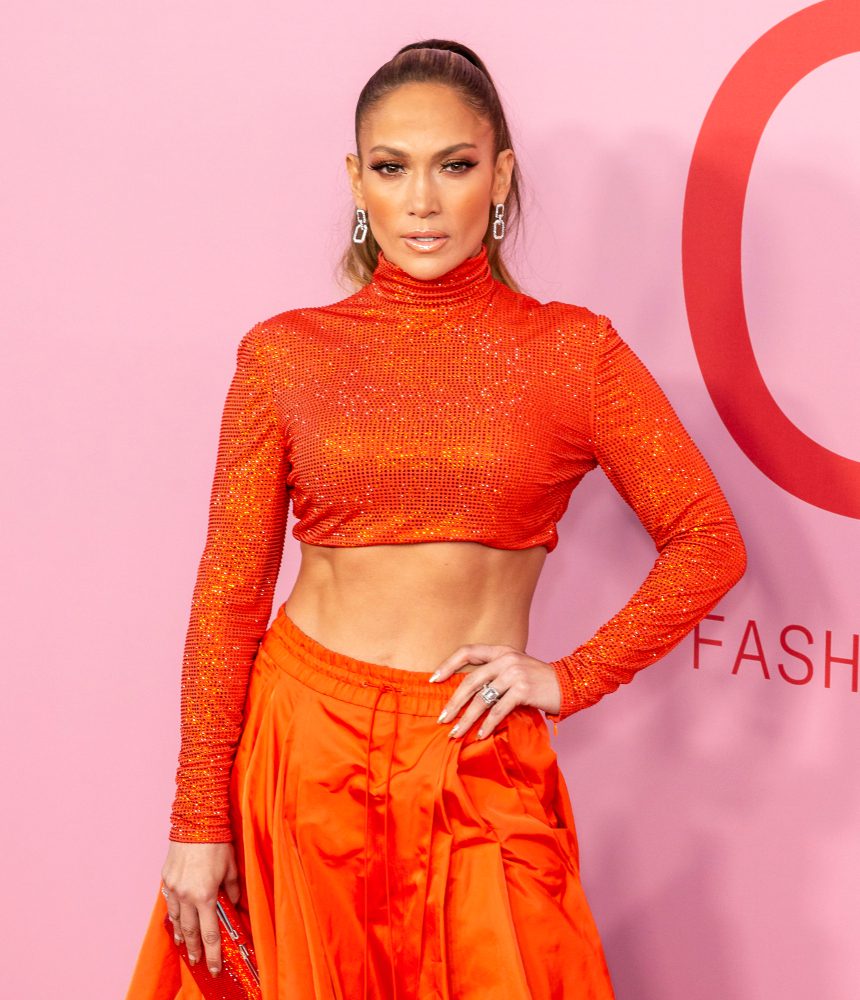 J.Lo has made millions from the sale of her albums, world tours, iconic roles in major films as well as her stint as a judge on American Idol. She's also a businesswoman with several ventures in the fashion and beauty industries.
Bruce Springsteen
Estimated Net Worth: $525 million
Bruce Springsteen is an American musician and songwriter. He has had a very successful music career with highlights that include 20 Grammys, two Golden Globes, an Oscar, induction into the Rock and Roll hall of fame, and the sale of over 125 million records worldwide.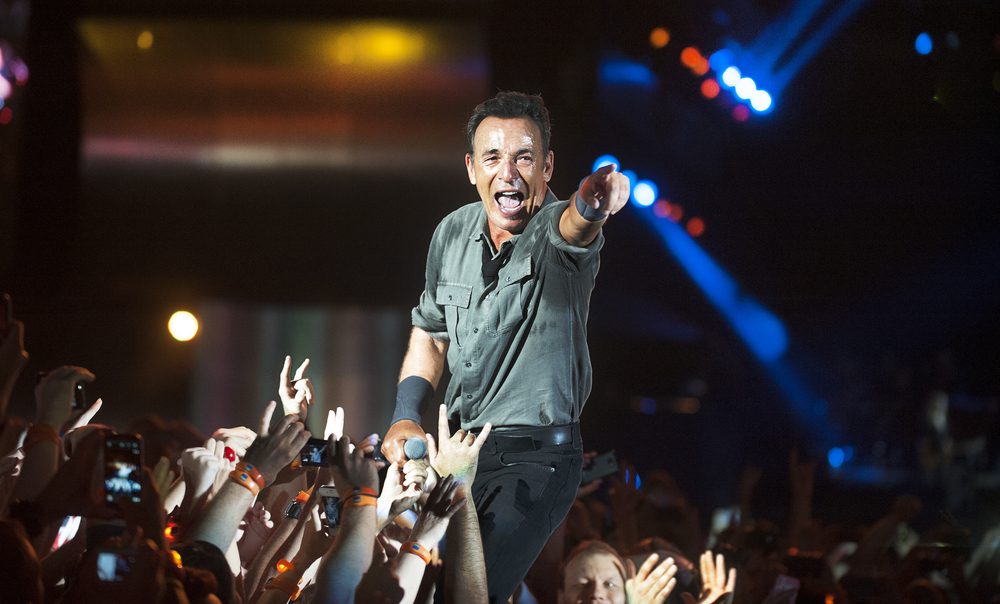 Aside from singing, Springsteen makes a lot of money writing songs. As of this year, he is said to have an annual salary of 81 million dollars. This money, plus the sale of his entire music catalog to Sony for $500 million, has significantly boosted his net worth.