From Chaos to Calm: 35+ Products Every Parent Needs
By Joyce S October 3, 2023
---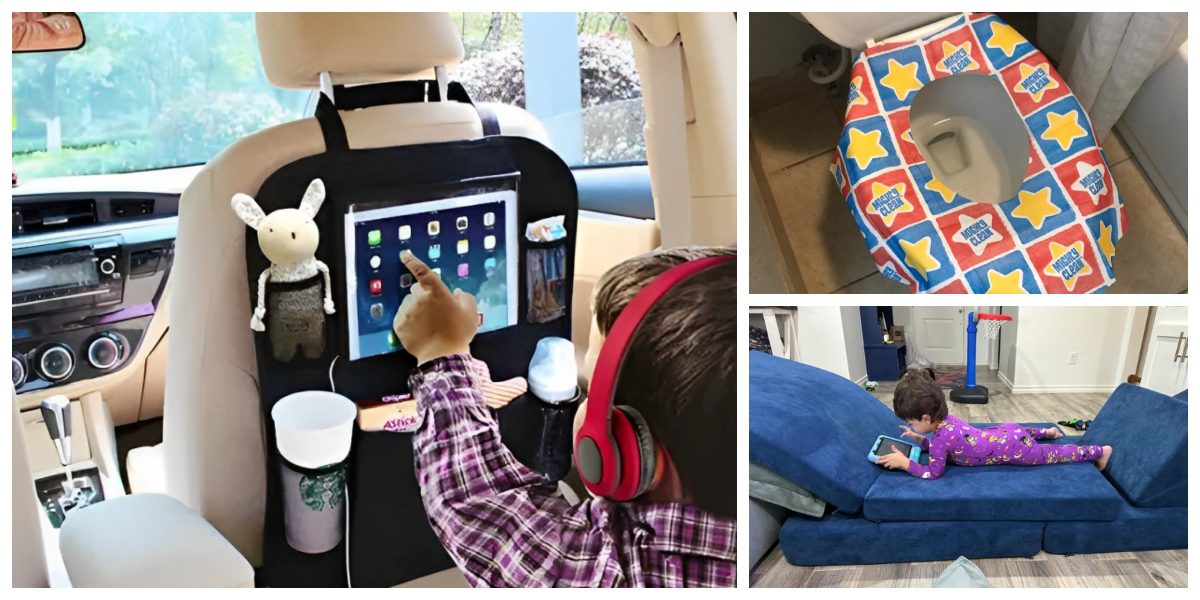 You can find it challenging to choose baby products due to the staggering variety of things and accessories available. It's also tempting to follow the traditions passed down by your own parents that were successful back in the day when a new baby was on the way.
You don't have to break your mom and dad's heart by ignoring their years of experience, but there are so many cutting-edge baby and parenting resources available today that it's inevitable to consider mixing the old ways with the viral trends in social media.
No, we're not talking about diaper-changing robots (not yet, at least), but rather well-designed, smart goods that will improve your everyday life as a parent or caretaker by making multiple tasks more efficient and as less stressful as possible.
A Weekly Outfit Planner
It's exciting to select cute baby outfits or get them as gifts. However, creating the perfect environment for your baby is not a piece of cake. It is key to find the best and most practical way to store baby clothing so that it remains in excellent shape and gets your day going smoothly.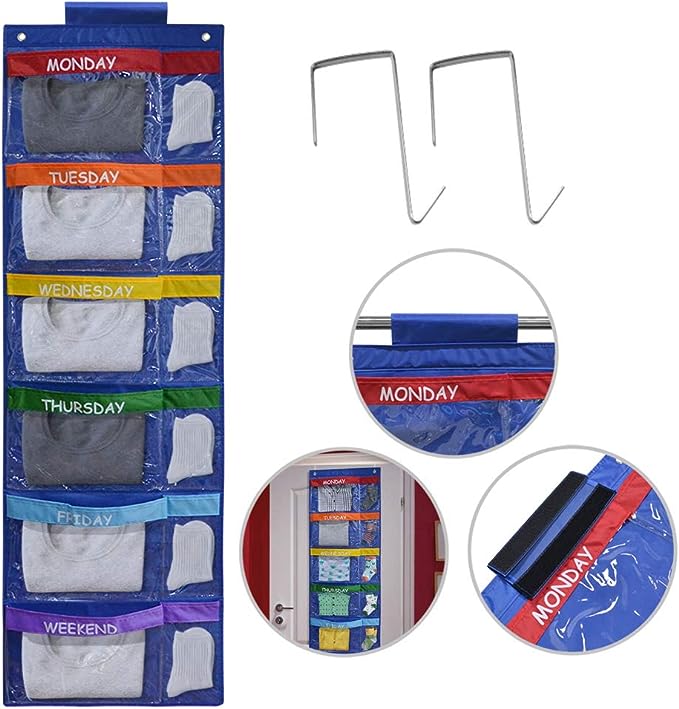 A weekly organizer for your children's clothing is a surprisingly simple organization system for every parent who works long hours and needs to make their day less hectic. Therefore, even a shoe organizer will do the trick to make things easier.
Squeezable Spoon
Weaning your infant is a process packed with both wins and setbacks. A smooth transition from breastfeeding to pureed vegetables and fruits isn't impossible by choosing the correct gear. Even though a spoon is a simple item for adults, choosing the appropriate one makes feeding your kid more pleasant for both of you.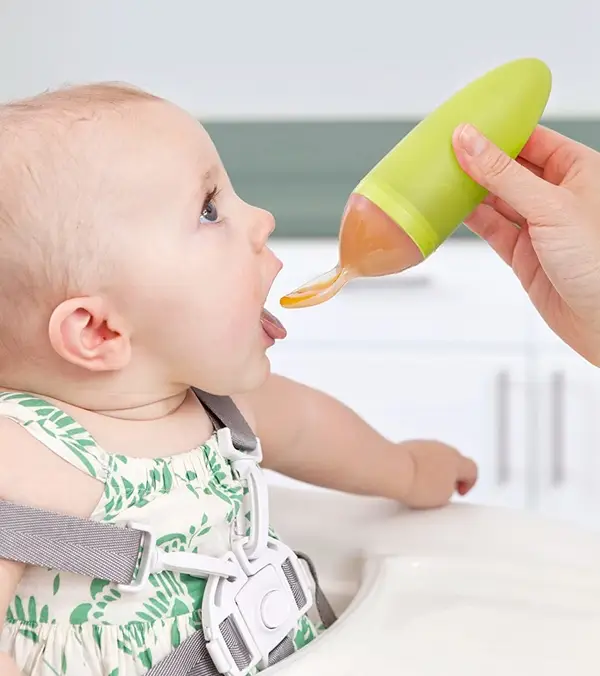 This spoon-shaped cap with a dispensing hole and spoon tip helps mealtime wonderfully. It stores something around three ounces of pureed food. You gently push the tube to release the purre and watch your baby discover the delicious new world of fruits while keeping the developmental advantages of spoon-feeding.
Bath time Toy Organizer
Bath time can be a relaxing and fun moment for kids. Keeping their bath toys within hand's reach and decreasing the chance of dampness is possible with this little trick. This mesh bag is the best option for a quick solution to bath toy storage.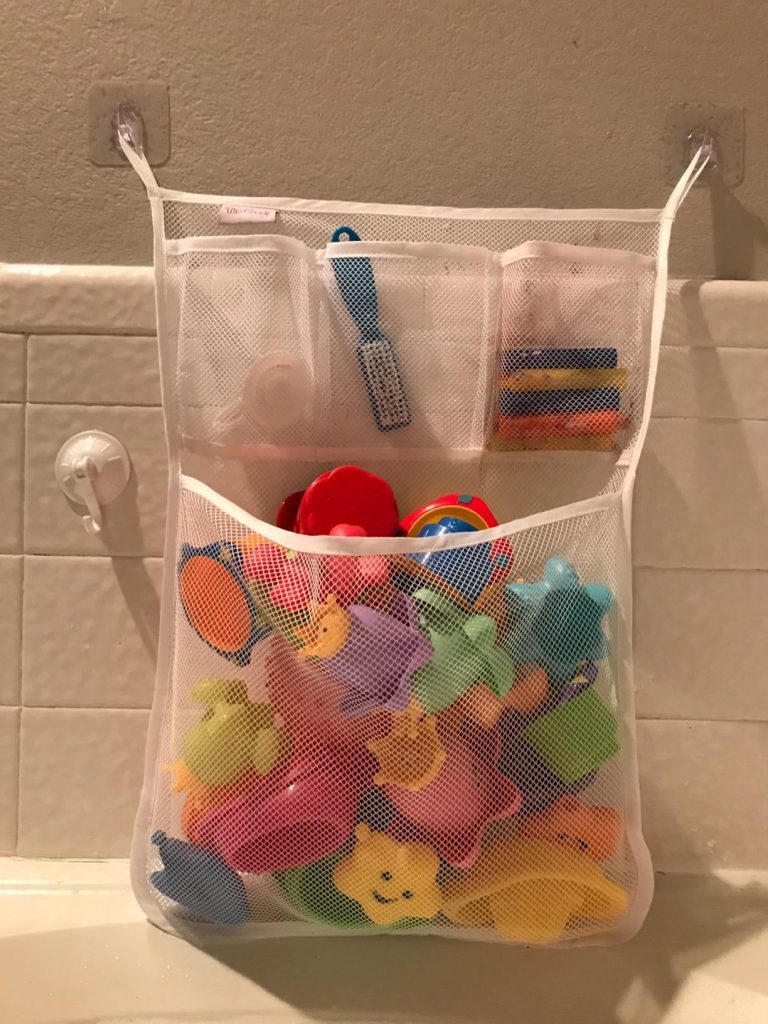 With its broad suction cups and polyester border, this handy organizer is a convenient pocket for all your child's bath-time essentials. Its quick-drying material is a significant advantage, ensuring that toys stay free from mold and germs due to efficient air circulation and rapid drainage.
Portable Stroller Fan
Nothing beats taking your young child outside in the warm weather and seeing them experience nature for the first time. However, there are issues to consider if you take your infant or toddler for a stroll during the scorching heat. While not necessary, a stroller fan is beneficial in relaxing a hot infant.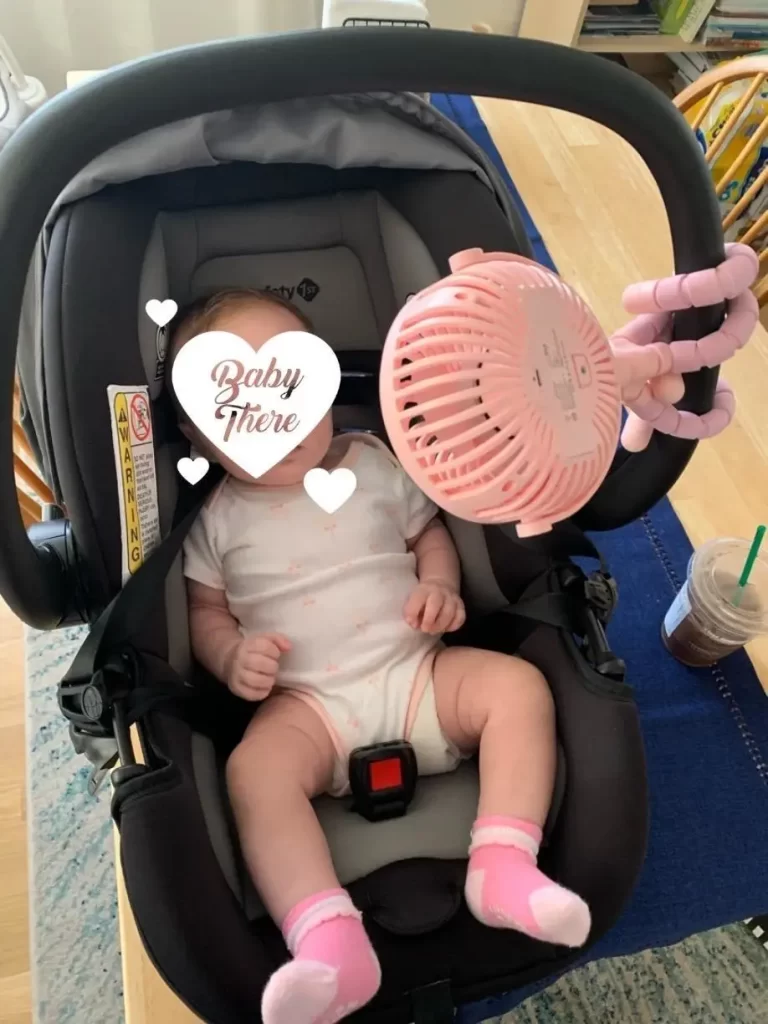 This device ensures your baby's comfort in scorching outdoor conditions, regulating their temperature effectively. It keeps your little one cool, wards off pesky bugs with its gentle breeze, and provides a soothing white noise that promotes faster, deeper sleep—a multifunctional sleep aid and temperature controller for your baby's well-being.
Magic Cleaner
Every house should have an all-purpose cleaner in its cleaning arsenal, especially if you have a toddler who leaves smudges on everything. These magic potions clean up spills on a range of surfaces in your house's rooms, including worktops, painted walls, floors, appliances, and surfaces in the kitchen and bathroom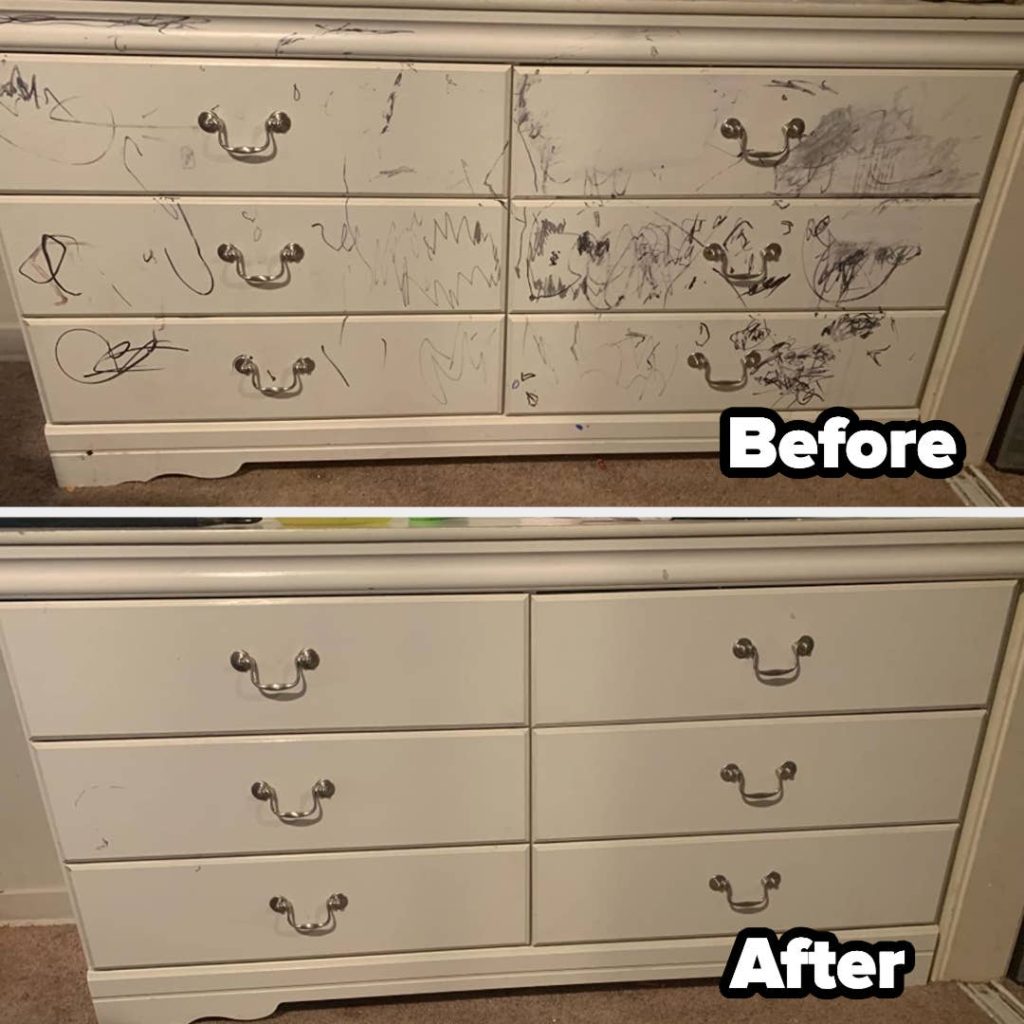 The finest options effortlessly eliminate stains and grease, erasing them without the need for strenuous scrubbing or any residue. Once you've tested it in your own home, you'll see why this product is hailed as one of TikTok's most incredible finds by parents.
Little Penguin Teether
This is the most creative teether we've seen in a long time. It's made simple for newborns to grab because of the "hand trap" at the top of the inside of the teether, which allows babies to obtain a firm grip.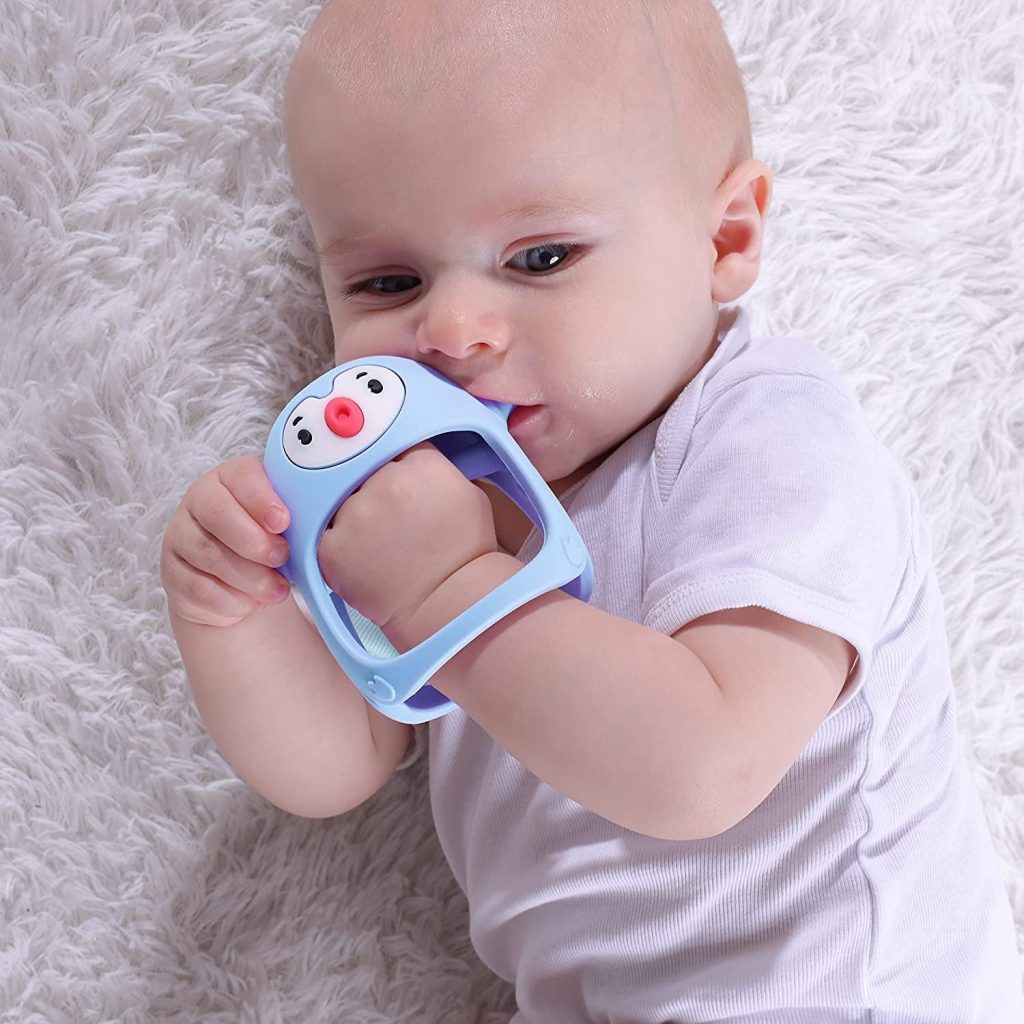 The little ones can rest their knuckles on the interior, making it less likely to fall from their tiny hands. When parents give this silicone teether to their babies, newborns know what to do due to its intuitive form and grasp. 
Dirty Diaper Bag Dispenser
When there is no trash bin in sight, you can get rid of dirty diapers (and dog waste, too) with the help of this ingenious retractable scented bag dispenser. They have a subtle lavender perfume added to them to cover smells and spare you the embarrassment of stinking up your surroundings.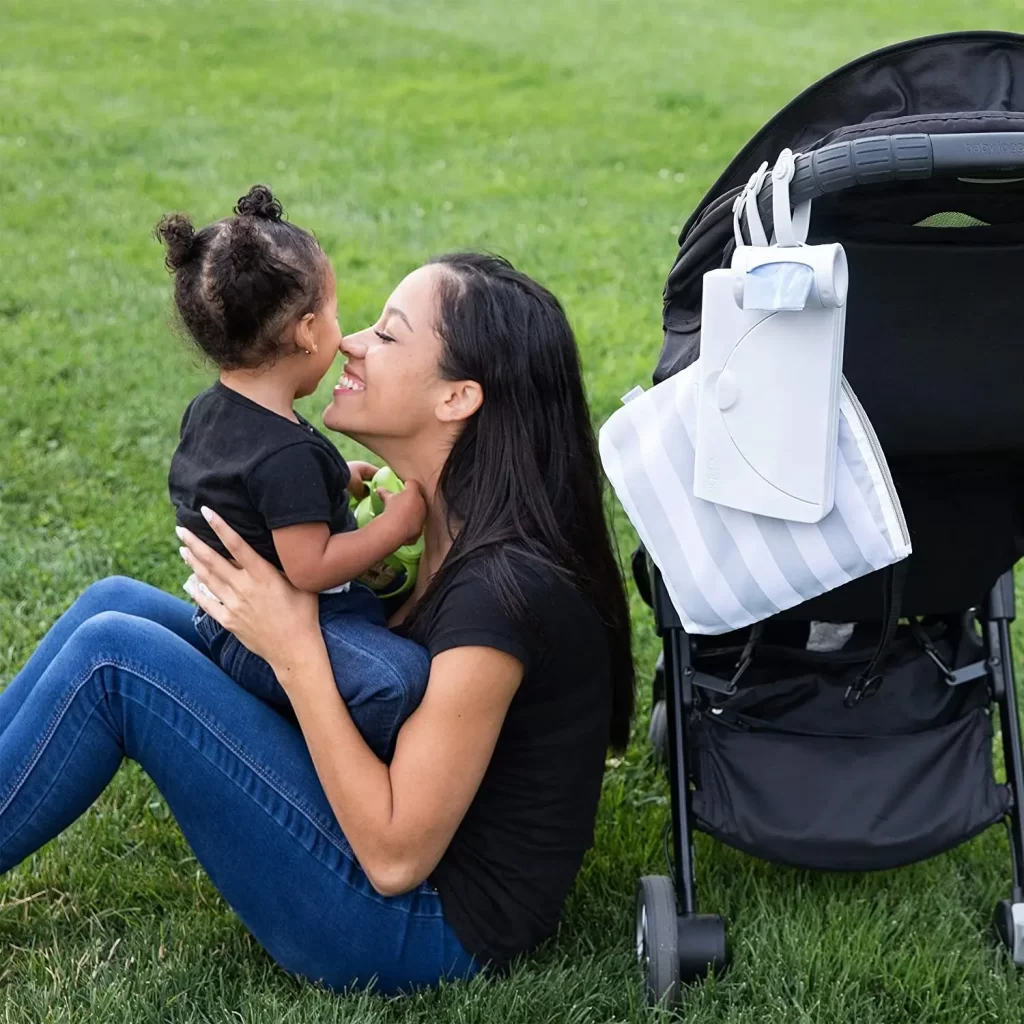 The bag dispenser has an extra silicone strap that easily attaches to strollers and diaper bags, an additional roll of lavender-scented bags, and an intuitive rewind mechanism for putting bags in again. It's the ideal baby shower present and essential for baby and pet parents.
Touch-Free Thermometer
No matter if your children are prone to catching colds at daycare or you're just surviving life in a germ-filled environment, monitoring your family's temperature at home is a crucial component of keeping healthy. This thermometer has a lot going for it.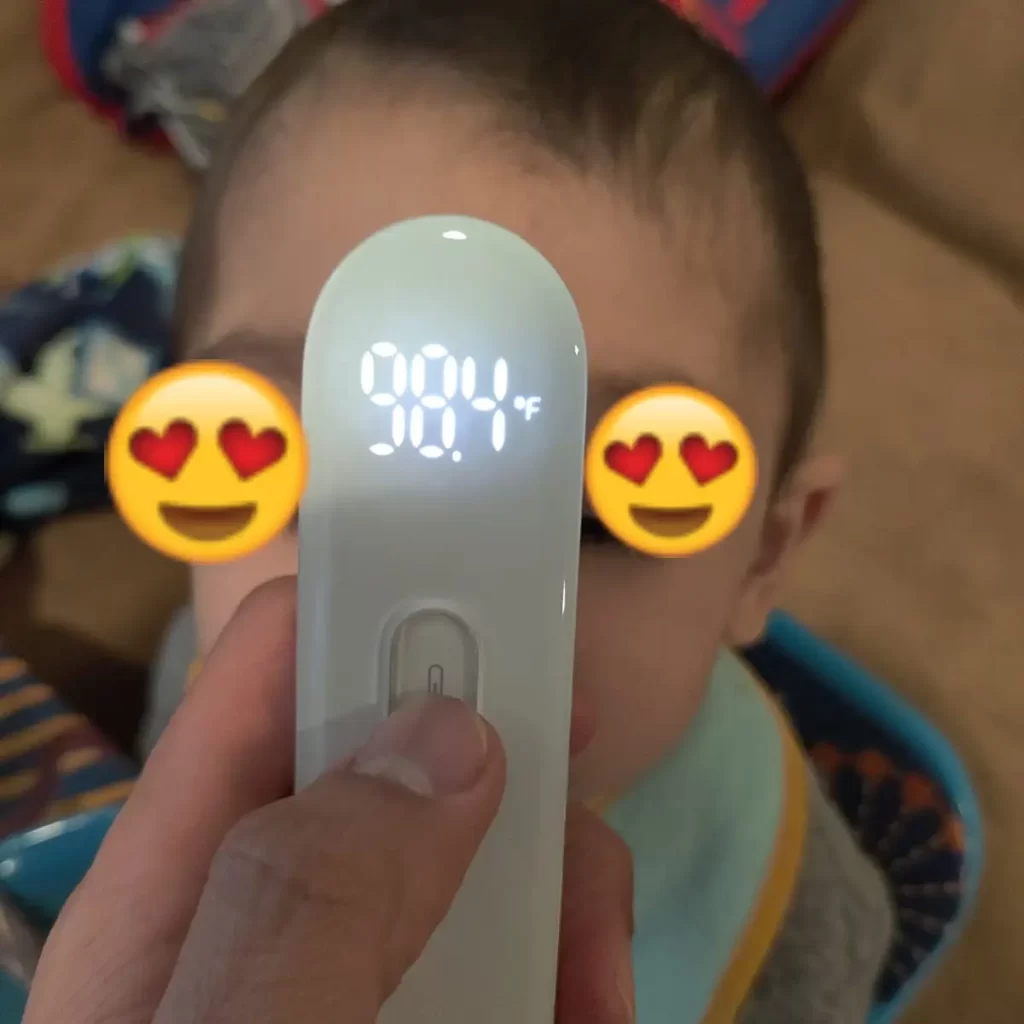 The stylish appearance, the smooth vibration, and the glowy lights when a reading is complete make this thermometer a lovely staple. Even in total darkness, the simple one-button control thermometer quickly and accurately measures the temperature from a big, bright, clear LED screen. Quiet vibrating alerts reduce buzzing sounds or other disruptions.
Montessori Bag
Babies and young children are naturally curious and love to explore. Busy boards are perfect for channeling their desire to manipulate objects with their hands. While engaging with a busy board, they have a blast and enhance crucial developmental skills.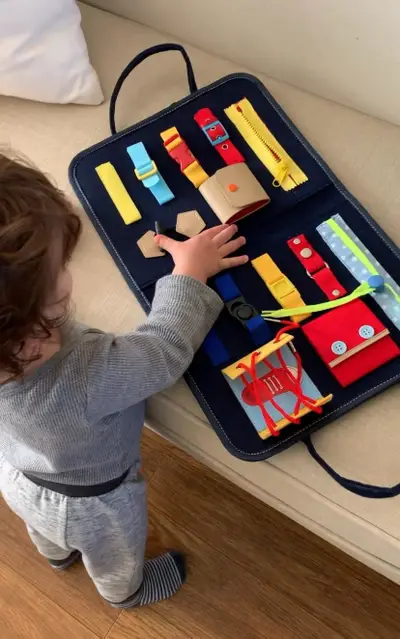 These boards also give kiddos a way to pass the time during downtime. They are excellent toys for quiet time and playdates. If your child finds moving about or fidgeting relaxing or comfortable, a busy board is a fantastic toy to create a peaceful play area.
Detangling Hair With Ease
Does your child have a total meltdown if they feel it's time to brush their hair? Nothing makes a tiny person run under the table, hide in bed, or go crazy like being told, "It's time to brush your hair," especially if they have that gorgeous mane kind of hair that tangles a lot.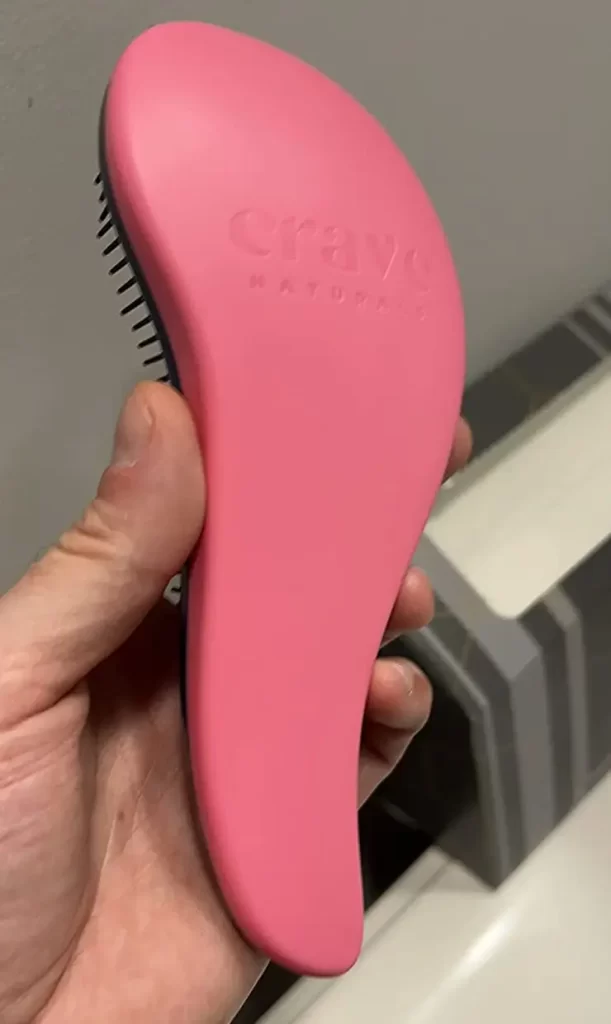 This brush is unique because it detangles hair sideways, gently eliminating even the most challenging, persistent knots, utterly different from conventional brushes. It also features bristles that massage the scalp and stimulate blood flow, which is a huge plus if you have a child whose hair needs to grow faster.
Bingo
Playing engaging sight word games is a stimulating and entertaining approach to helping your kids learn common words. Kids find it simpler to retain words when having fun, which allows them to develop fluency and reduces the need to sound out words each time they read.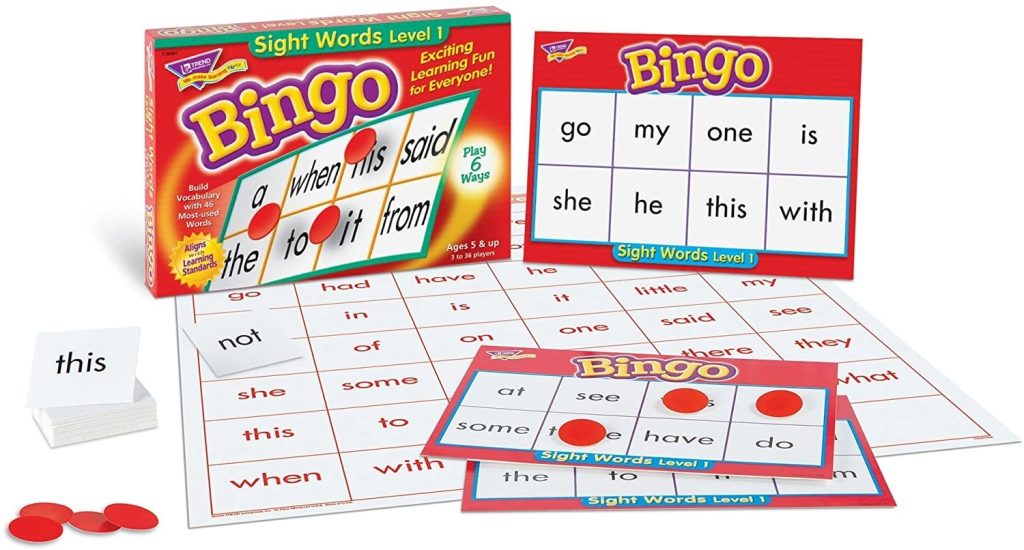 This version is a fun variation of the traditional bingo game where players search their cards for matching numbers. A player makes the BINGO call once they've found all the words in all the necessary squares on their card to win.
Car Seat Organizer
The days of having a spotless car are long gone when you have a toddler, but if you get this intelligent solution, car seat organizers, you can make your dreams of a clean car come true by snapping an organizer into the back of your front seat.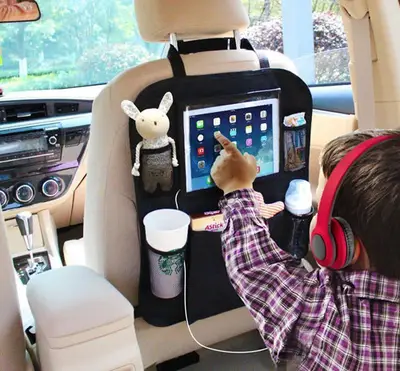 A good car seat organizer should include mesh pockets since they can keep everything your child needs for the trip in one place, from bottles and emergency diapers to a teddy bear and a tablet. These organizers' versatility always leaves parents in awe.
Splat Mat
Things can get messy during mealtimes for toddlers, from the early stages of eating solids to when they master their colorful spoons. And while the puree they smear up to their forehead gets easily cleaned off with a bath, you can't say the same about the floor.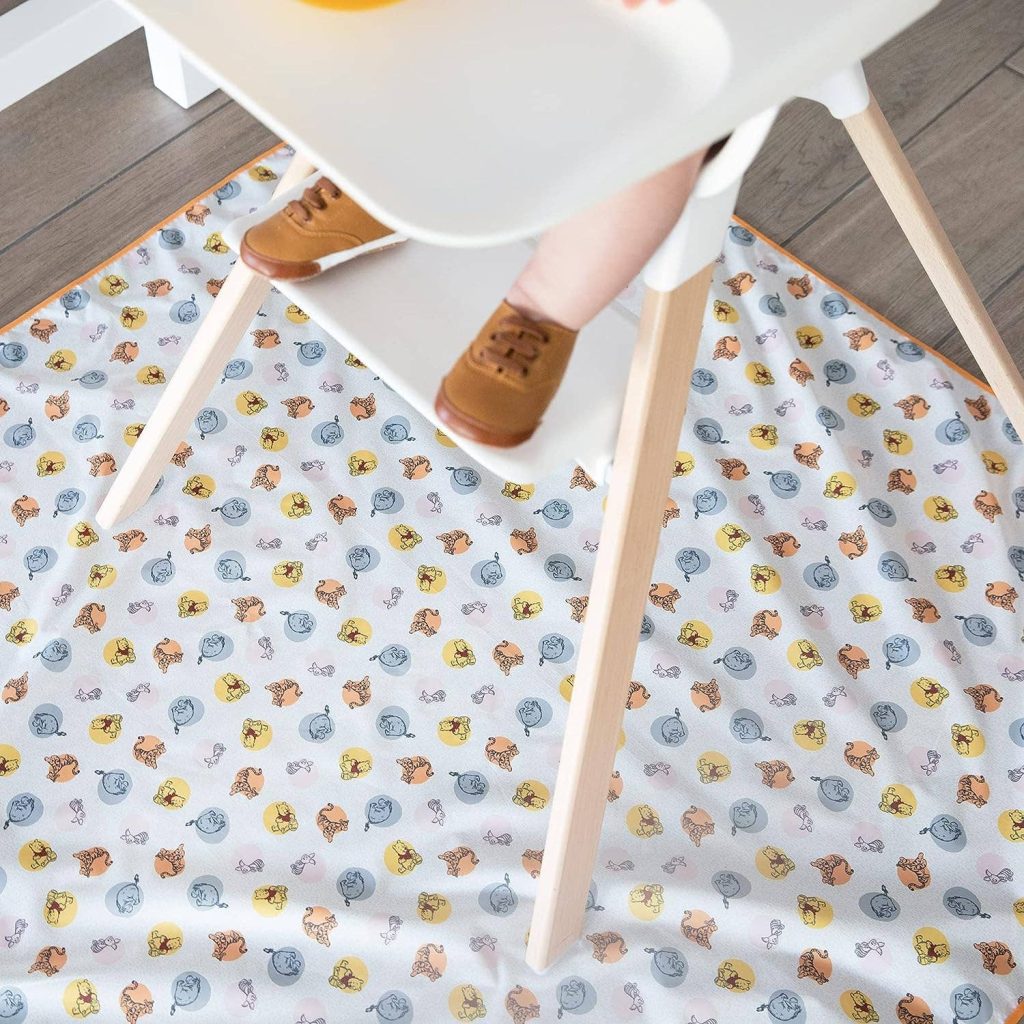 The solution? A splash mat. These mats are crafted from water-resistant material, making them easy to clean or toss in the washing machine. They shield various surfaces from the messy aftermath of a hungry child who tends to wear as much food as they eat. 
Spatula To Apply Diaper Cream
Applying diaper cream using a spatula saves you from getting your hands messy and is an ergonomically built instrument. There are some aspects to consider when picking a diaper cream spatula, like finding one that survives constant use without cracking or breaking.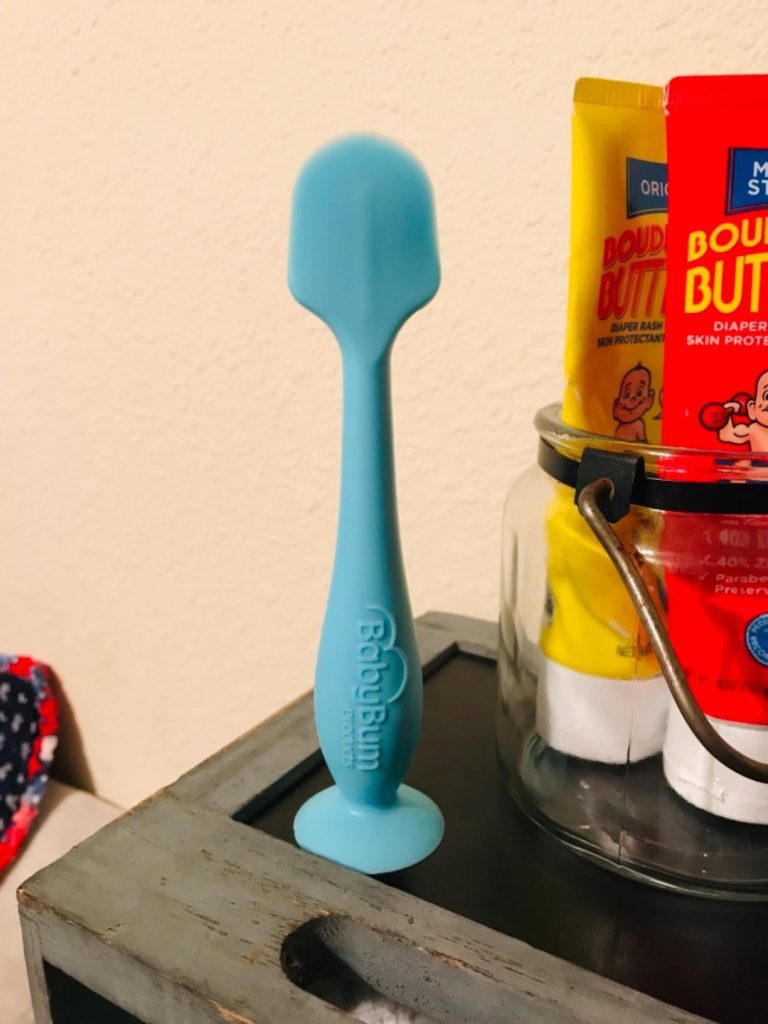 When changing your baby's diapers, a sturdy yet gentle spatula can make the process smoother and more comfortable for your little one. These spatulas feature large handles and specialized surfaces that make applying cream a breeze, ensuring your baby stays content during diaper changes.
Waterproof Bandage
Kids are prone to bumps, scrapes, and cuts in their early years. While "boo-boos" are never pleasant, a fun or intriguing bandage can bring a smile to their face and serve as a germ-resistant shield to assist in the healing process.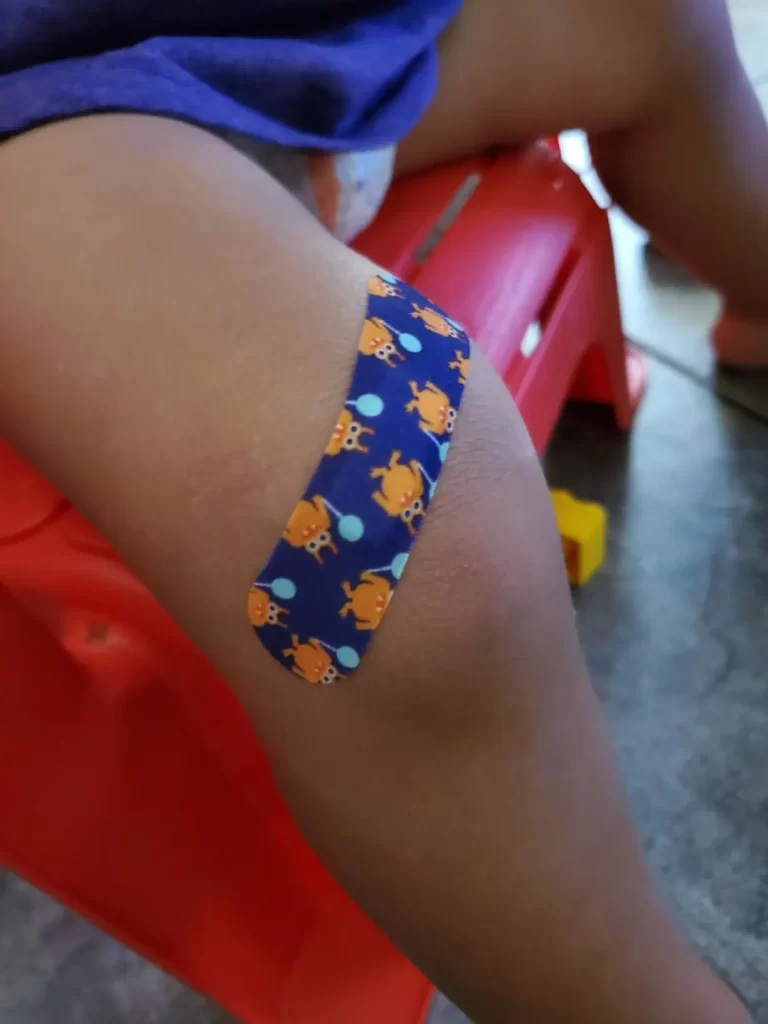 A kid-friendly bandage will lift your youngster's spirit whenever they get the classic knee scrape. The waterproof, kid-friendly, stylish, fun, and attractive patterns make boo-boos less frightening for the brave little ones. They seal the wound perfectly and stay on the skin even when swimming or showering.
Bath Spout Cover
Bathtime is a terrific way to wrap up the day and strengthen relationships with babies. But it inevitably resembles a full-contact adventure sport when your kid gets older and becomes a toddler. Toddlers are incredibly energetic and put that energy into everything they do.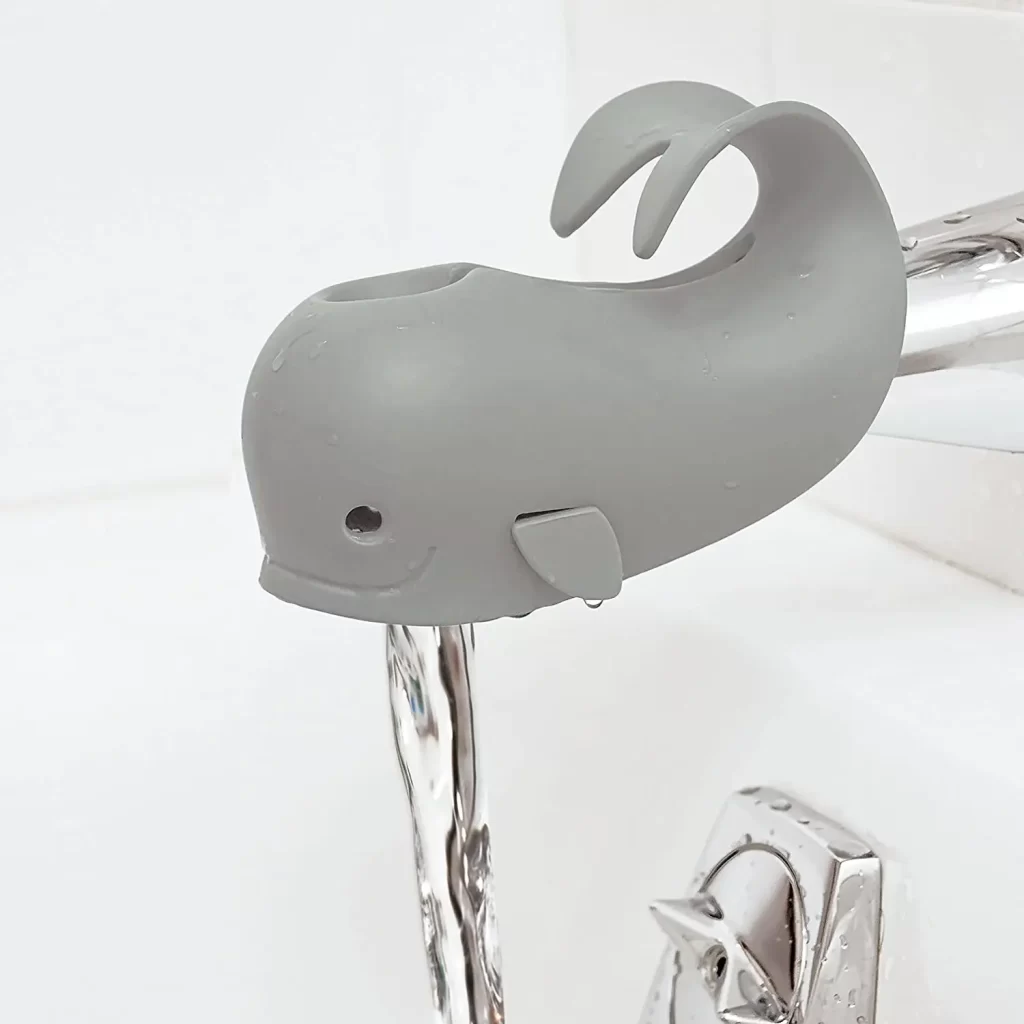 A bath spout cover is essential for bathtime safety and a cute solution for the hard edges of faucets. It helps avoid head knocks and scrapes and can soothe parents' concerns. The fun, plush coverings for kids' bath spouts have smooth edges and are solid but kid-friendly.
Car Seat Mirror
The most straightforward approach to make sure your infant is secure and comfortable in the rear when you're on the road is to use a baby car mirror. These mirrors, which are small and light, connect to the headrest of your backseat and allow you to keep an eye on your child.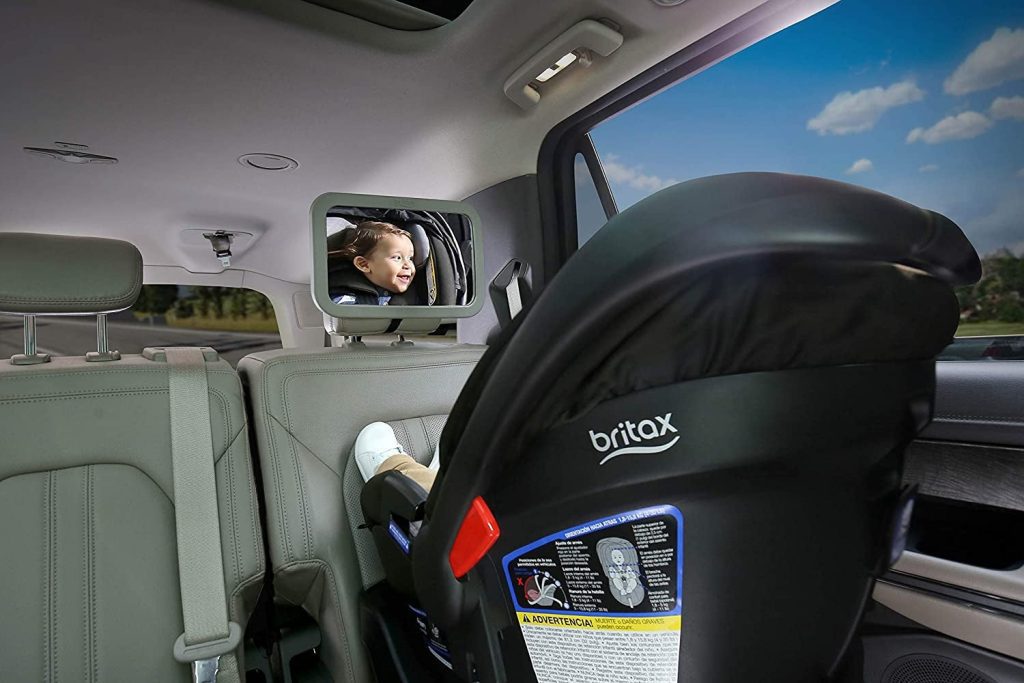 You can make sure your child is always buckled into their car seat and isn't channeling their inner Houdini and trying to wriggle out of the restraints while they are buckled into a rear-facing car seat, and also, make sure their head isn't cocked forward when they sleep. 
Special Stain Remover
Every stage of a child's life has its typical stains. Parents and caretakers must deal with milk on newborns' tiny baby clothes. Toddlers often get paint or dirt marks from an exciting day at playschool. Stains are almost as frequent as colds. The bright side is that getting rid of them is simple.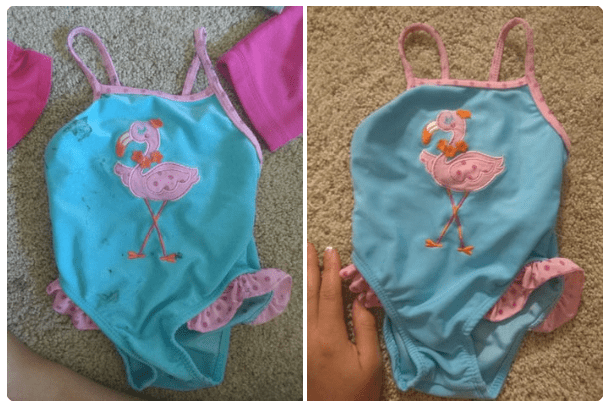 It's about time you get a stain remover that wipes out stains from clothing softly yet thoroughly without using harmful substances like chlorine or bleach. It removes stains like paint, grass, and chocolate that might be difficult to remove, both new and old. Both hot and cold water can be used with it.
Adapting The Sink
Promoting excellent hygiene habits becomes part of the family's routine as your child matures and becomes more independent. Faucet extenders are made to make hand-washing simpler and more efficient for your child while assuring you don't have to stop your duties all the time.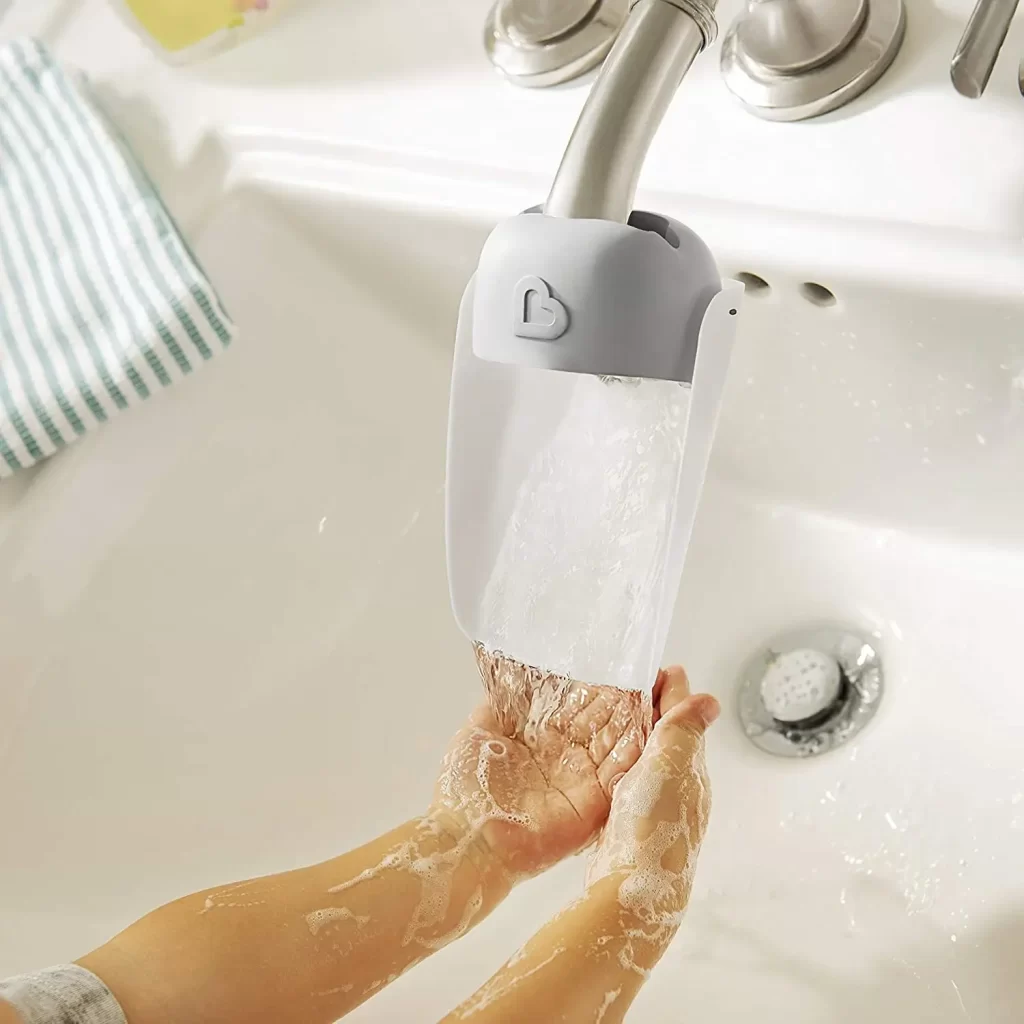 Making it simple for kids to access the water and independently wash their hands fosters their motor skills at the sink. You can choose from various alternatives, including vibrant styles and robust materials, to pick the ideal faucet extender for your home.
Baby-Friendly Detangling Hair Spray
Toddlers are fiercely independent, so their hair can get really nasty as they play rolling down hills or with gluesticks and paints. Every home with toddlers needs an excellent detangling hair spray to handle everything from helmet hair to gritty chlorine following a trip to one of the top all-inclusive resorts.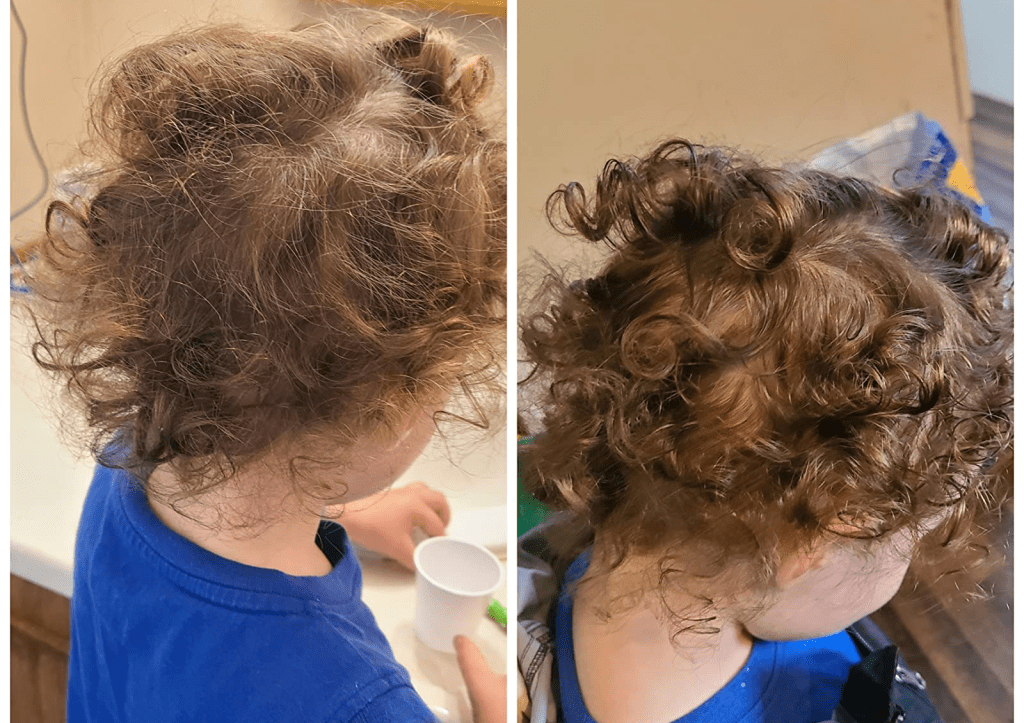 Find products without parabens, dyes, formaldehyde, synthetic perfumes, silicones, sulfates, and other harmful ingredients. The ones that include organic components like citrus, lavender, almond, and coconut and have been dermatologist-tested are the best. These features make any hygiene product baby-friendly.
Cup Catcher
This cup catcher will prevent your child from spilling their bottles and sippy cups all over the floor you didn't have time to clean. A TikToker user shared a video of this trendy gadget, and it quickly became a must-have for moms and dads as it must be!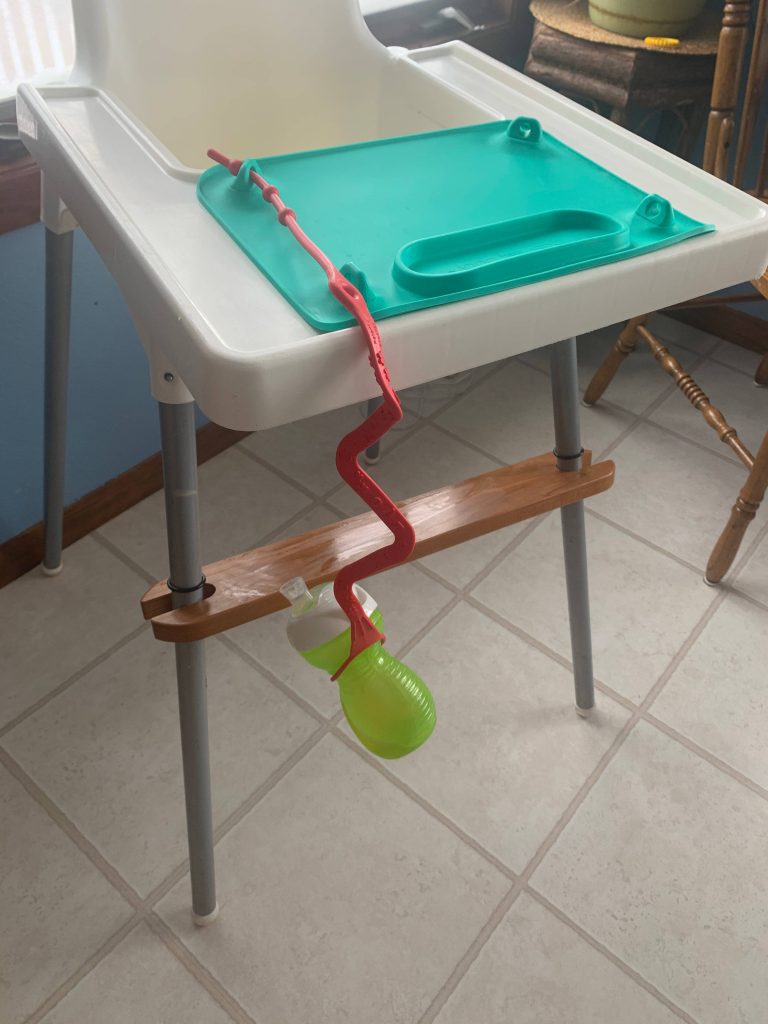 It's a multipurpose connection to hygienically and stylishly tie a sippy cup, bottle, or even the kid's favorite toy to a car seat, highchair, stroller, wheelchair, or shopping cart. It prevents bottles and mugs from spreading apple puree all over the kitchen.
Hip Carrier
A hip seat is an excellent option for parents seeking an alternative baby carrier. It's handy for newborns who may not enjoy the confinement of a traditional carrier and older children who no longer require extended carrying but still appreciate being held occasionally while on the go.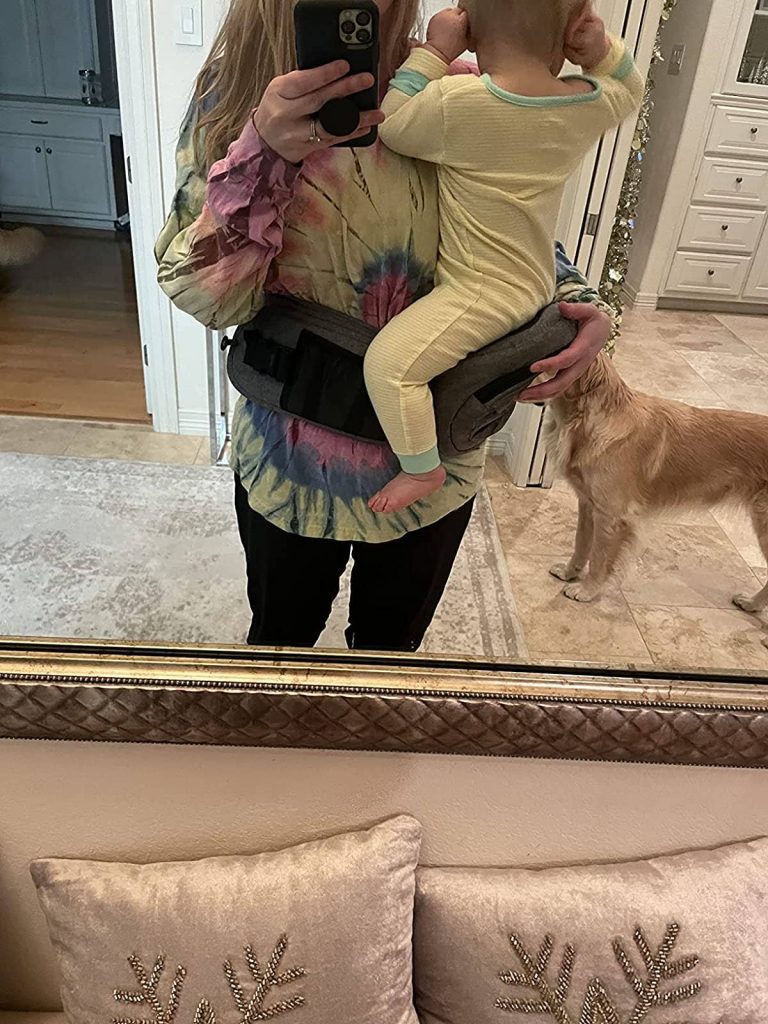 The seat offers various versatile carrying positions beyond just hip carrying. It provides convenient storage space for essentials and your phone. You can carry your child on the hip, in front of newborns and infants, facing inward and forward. However, it's worth noting that it doesn't offer a hands-free carrying experience. 
Plant-Based Skin Balm
We should all look for balms with all-natural ingredients that won't irritate a newborn's sensitive skin when treating usual rashes and dry skin. It's essential to have a calming lotion that won't leave any residue and is made particularly to nourish your baby's delicate skin.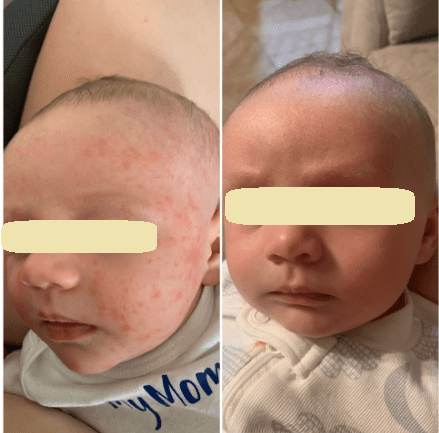 Look for a lotion that combines elements like chamomile, lavender, jasmine, and chicory with prebiotics to help your baby's natural skin barrier heal. That would be the finest alternative for a baby lotion because of its mild, non-toxic content and lack of any aroma.
Fun Toilet Seat Cover
Potty training can be daunting for kids, especially when their little bottoms don't quite fit on the regular toilet seat. However, a specialized toilet seat cover can make the transition much easier for your child, encouraging them to use it more comfortably and confidently.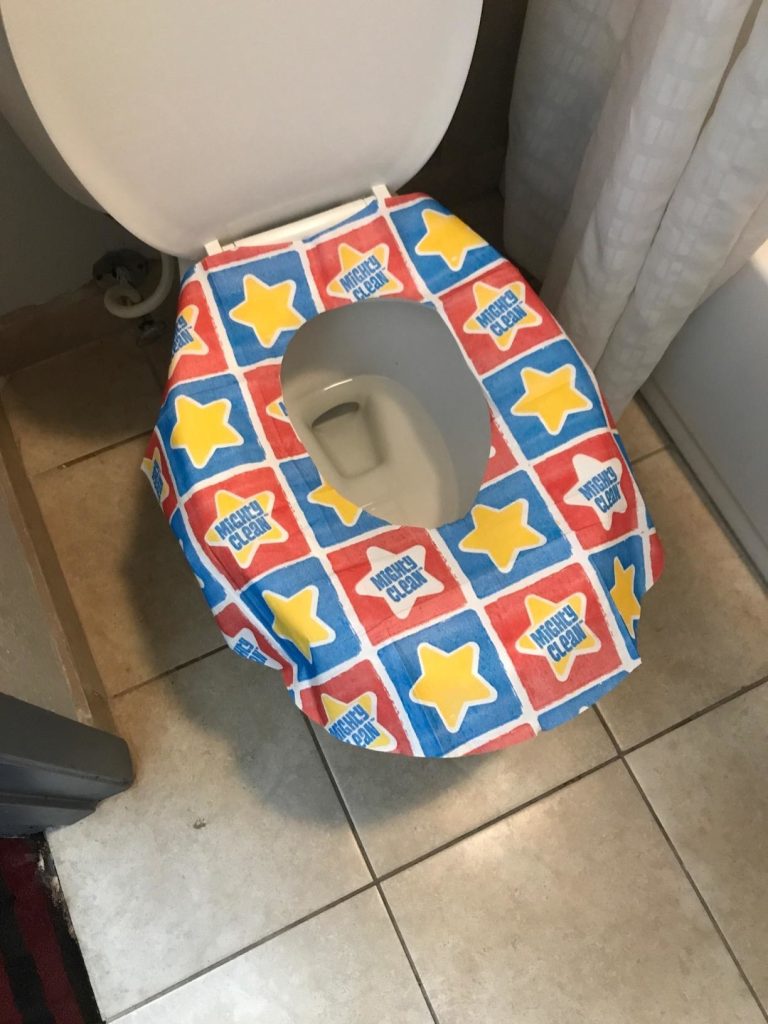 These toilet seat coverings are cute and absorbent. They fit in your diaper bag or handbag and are ideal for travel. You can use them at home or grandma's house for Sunday lunch. With the optional adhesive strip holding the covers in place, using them with wiggling toddlers is simpler.
Cover The Corners
Baby-proofing a home is part of the reality of families for children's safety. Covers like these shield sharp furniture corners give you much-needed peace of mind. They have a cushiony feel and function as shock absorbers. So, if your infant bumps their head on them, they will be protected from the impact.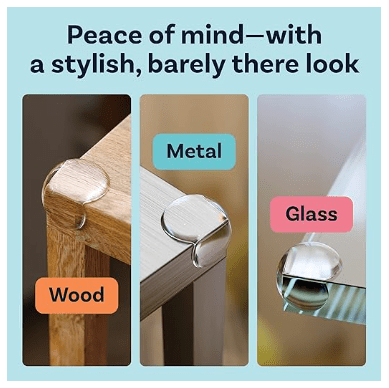 Corner protectors are excellent for all furniture materials, such as wood, glass, and metal. They're non-toxic, tasteless, and safe for teething babies. The invisible design of these adhesive corner protectors ensures that the furniture design isn't affected while making it challenging for curious toddlers to detect.
Snack Time
Snack catchers for toddlers are created especially for their little fingers and promote the growth of their fine motor skills. On top of that, they are a well-liked option for packing toddler-friendly airline snacks or other portable snacks. When it comes to snack containers, parents go crazy about this one.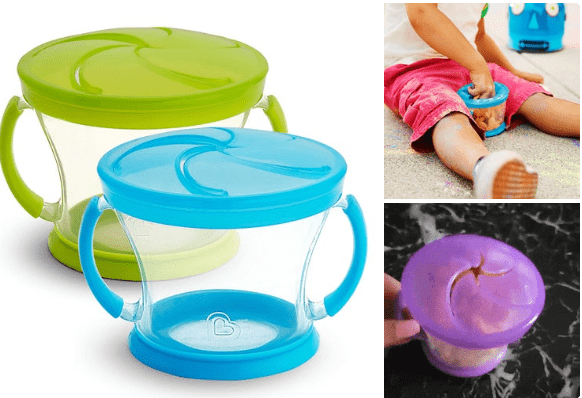 These leak-proof containers are not only great for baby food but also find everyday use in households. A silicone lid with flaps prevents food from spilling out of the plastic container, and two handles make it easy for children to grip securely.
Foam Corner Protector
You will only know how many jagged edges your house has once you become a parent. Then, all at once, you realize how easily your child may poke an eye out on the edges of glass tables, wooden desks, and metal fireplace hearths or, at the very least, get an unsightly bruise or head injury.

Every parent's list of babyproofing tasks includes safeguarding their infant against unintentional bruising, scratches, scrapes, and bumps. These shields' thick foam absorbs impact and helps shield your child from catastrophic injuries. They come in a chocolate brown shade that may complement wood surfaces better.
Car Mat For Kicks
After a family outing, do you often find mud, spills, and stains in your car? Being time and energy-intensive, cleaning and scrubbing car seats is a dragging task. Start looking for high-quality kick mats to protect your seats from these common children-related occurrences.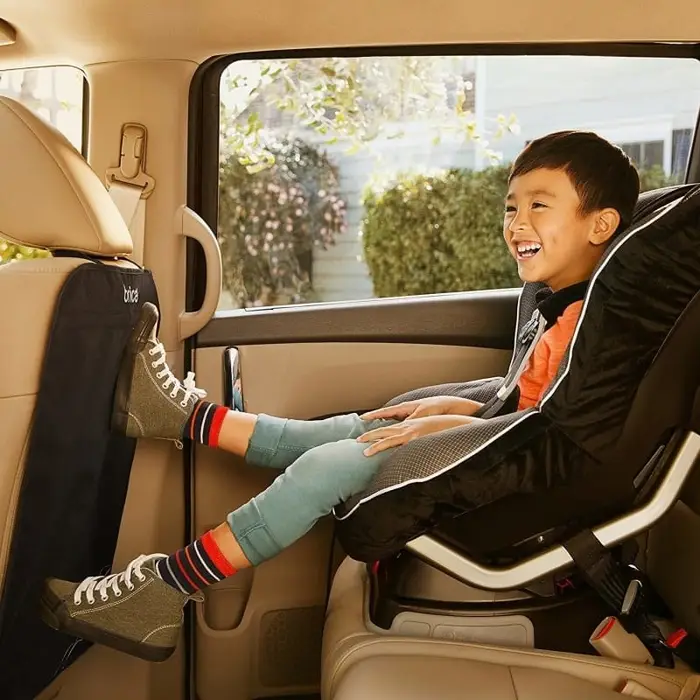 This is especially important when traveling with restless children, who frequently spill food and drinks in the car. Kick mats for cars are the epitome of functionality. In addition to protecting the backs of your car seats, they also make them quite cute.
Pacifier Medicine Dispenser
ay goodbye to the struggle of administering medication to your child and having it end up all over their face. Baby medicine dispensers are designed to simplify the process of giving medicine to infants and toddlers, making it easier for parents.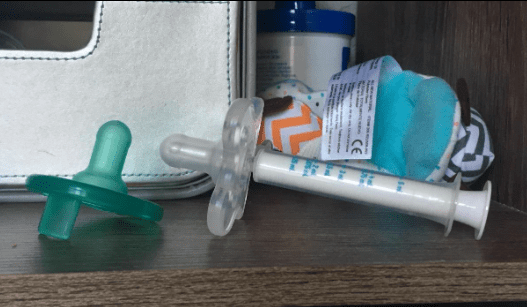 These dispensers come in various shapes and sizes, including syringes and pacifiers. They are made of soft, safe materials that are simple to clean and sanitize. The size of the containers makes sure that parents give their kids the right amount of medicine. Mary Poppins would've loved this tool.
Formula-Making Machine
Parent-focused tech companies are emerging as parents' routine gets more and more dynamic. It's amazing how companies are creating innovative solutions for daily use that assist parents in getting the most out of their days and nights using tailor-made technological gadgets.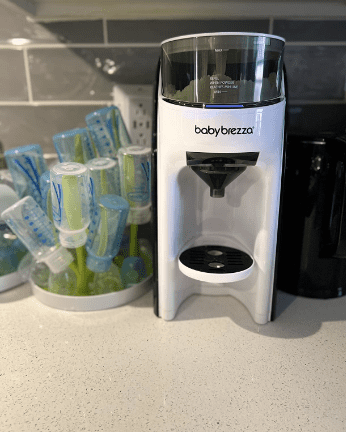 Making formula at zero dark thirty is extremely difficult, as anyone who has done it may attest. This formula-making machine solves this particular nightmare. Within minutes, the device automatically mixes, warms, and delivers the formula into a bottle at the touch of one button.
Reusable Feeding Pouch
Baby food pouches are an efficient way to feed your child on the go and sneak some fruits and veggies into their diet. However much you and your children like these non-recyclable pouches, they aren't exactly eco-friendly. Also, most of them aren't cheap.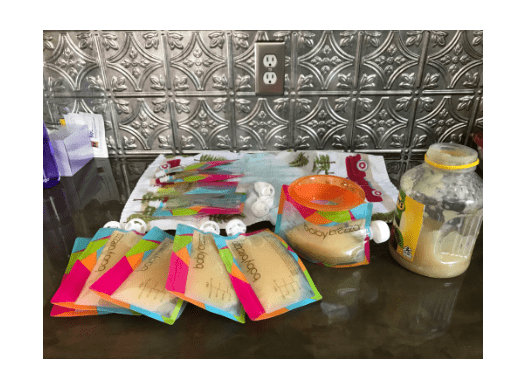 A reusable baby food pouch is a more environmentally friendly substitute for traditional baby food pouches. You enjoy all of the perks of the store-bought variety, plus the added benefit of knowing precisely what's inside because you make the meal yourself.
Sling Bag
Diaper bags are more than just a bag for wipes and diapers. And if you've ever gone shopping for one, you know how complex the decision-making process is. There's a limitless supply of bags in varying sizes, made of various materials, and featuring a wide range of design options.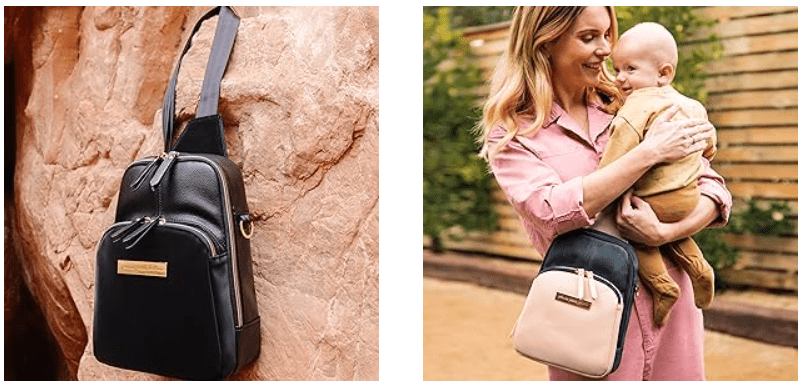 sling diaper bag is the right solution when you only need to run a fast errand and aren't interested in carrying a big bag of stuff. A hands-free design that is cozy, adaptable, perfect for caregiver accessibility, and a terrific gender-neutral choice. A preferred option for households with several small children.
Nose Cleaner
While cotton swabs come in helpful for many grooming tasks, you shouldn't use them to clean wax out of your children's (or your own) ears. The versatile nose and ear picker with rubber scoop and loop is hard enough to clean fast and thoroughly while being soft enough for tiny ones' delicate noses and ears.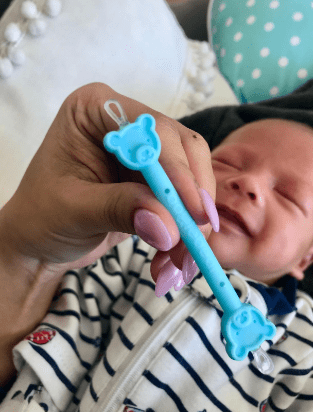 The bear's head shape ensures it never climbs too high or too deep, which is a fantastic safety measure. Baby and toddler ear wax and dried nose boogers can be removed using the scoop end, not to mention you won't need to touch those sticky things
Babyproof Drawers and Cabinets
Getting a great cabinet and drawer lock doesn't have to take much trial and error. Every parent and caregiver understands how indispensable it is to protect cabinets and drawers of documents and cleaning supplies from curious children and their tiny hands.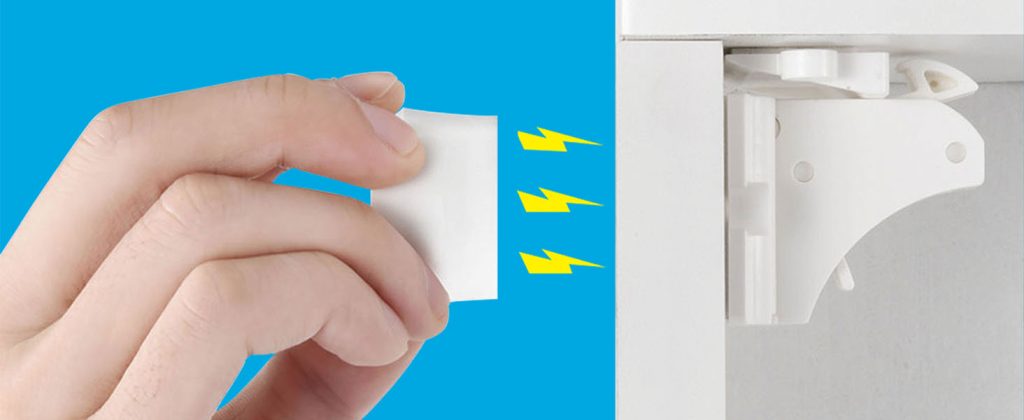 At least once they discover the secret of the key and where you store the key, children will find it nearly impossible to access drawers with these magnet locks.  Many of these locks are hidden, which is a plus since there won't be an unattractive lock on show. 
No More Trouble Sleeping
Becoming a parent brings about significant changes. You'll find yourself consuming more espressos than ever, and the amount of gear a little one requires is astounding. For many families, adapting to a new routine that includes insomnia becomes part of the journey.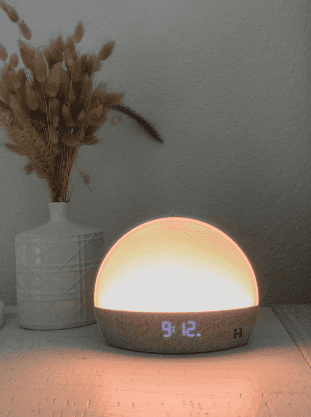 This multi-purpose device features a calming bedside reading light that signals the body to go to sleep, recorded meditations that promote relaxation, a selection of lulling sleep sounds to help you sleep longer, and a sunrise-like alarm to help kids wake up naturally before a soft audio alarm goes off. 
Musical Toy
It's unanimous: musical toys are among the most annoying toys, but they're also among the most instructive toys, and the little ones can get enough of them. For babies and toddlers, this musical toy is revolutionary. The tiny design is fantastic for small hands.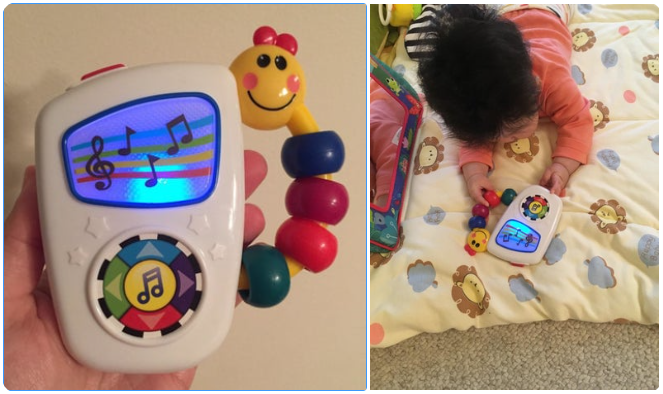 The sensory development of your kiddos will be much happier as they carry their music with them, thanks to this little gadget. There are seven distinct melodies in addition to a little "screen" with flashing lights that play the tunes, but the soft classical music and bright colors won't harm their senses.
Sticky Fidget Balls
Entertaining kids can be a challenging task. Thankfully, there's no shortage of fidget toys for kids to play around. The squishy, elastic, squeezy, spinny designs have advanced past the schoolyard and are now available in various sizes, shapes, and color schemes.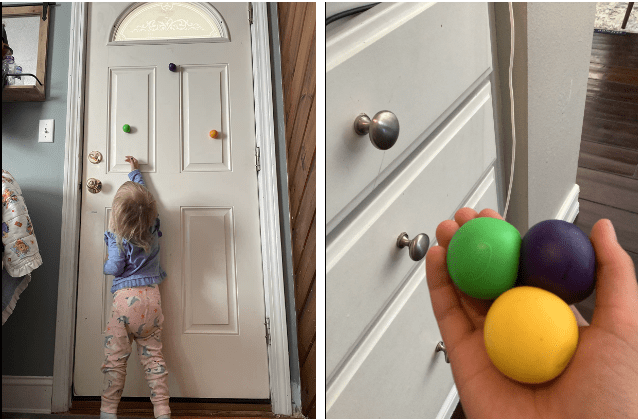 When kids need a little mental vacation from their homework and screens, these sticky balls make a fun toy that they can use to let off some steam. But fear not—they won't leave any marks on your walls when kids play all day. Plus, they're washable so the fun can continue the next day.
Grape Cutter
Wouldn't skipping the chore of slicing grapes for your little ones would be wonderful? A grape cutter not only speeds up snack time but also enhances safety, leaving parents delighted as they prepare this juicy treat in just a couple of minutes.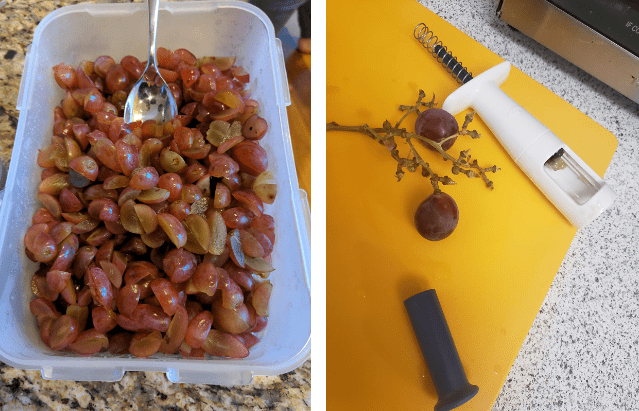 Insert the grape into the opening, press the plunger, and watch four precisely sliced grape quarters emerge from the base. A bowl of grapes can be chopped in half or less at that time. But its functionality goes beyond sweet grapes. They also chop cherry and grape tomatoes.
Bug Bite Solution
What could be more painful than a bee or mosquito bite? It's watching your kids endure the wrath of insects. As parents, it's heartbreaking to see their eyes well up with tears after accidentally stumbling upon an ant nest or getting stung by a bee.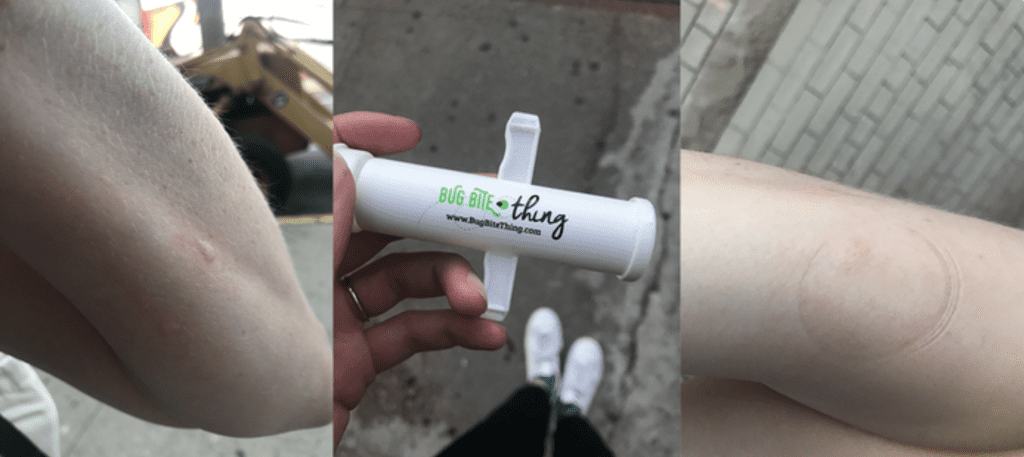 But with a sting remover like this one, your worries about bites and stings will be a thing of the past. You'll want to have one close by for every walk in the park or camping trip. This suction tool has also prevented many tears from flowing when dealing with pesky splinters.
Play Couch
This playful couch meets all the criteria for being "Montessori material": it is kid-sized, flexible, and enables the child to unleash their endless energy and interact with it themselves. Kids can use the foam pieces to build anything they want—climbing frames, forts, slides—all without the assistance of an adult. 

Imagine if they could build a castle while you sipped your coffee peacefully. These comfy couches are also perfect for your little ones to make felt art. The couch microsuede material holds felt forms without the need for glue. Try having a DIY sesh with the kids and have a blast while snuggling up.