Organize Your Pantry Like A Pro: Exploring The Top Three Bins Of 2023
By Martin B May 30, 2023
---
Keeping your pantry neat and organized is essential for efficient meal preparation and avoiding food waste. The right pantry organization bins can help maximize storage space and make it easy to locate ingredients and supplies. Here are the top three pantry organization bins of 2023 that will revolutionize your kitchen storage.
The Container Store Clear Linus Pantry Bins
The Clear Linus Pantry Bins from The Container Store are a popular choice for pantry organization. Crafted from resilient and BPA-free plastic, these transparent bins offer a convenient glance at their contents. Available in a range of sizes, they provide versatility for storing various items such as snacks, cereals, cans, and more.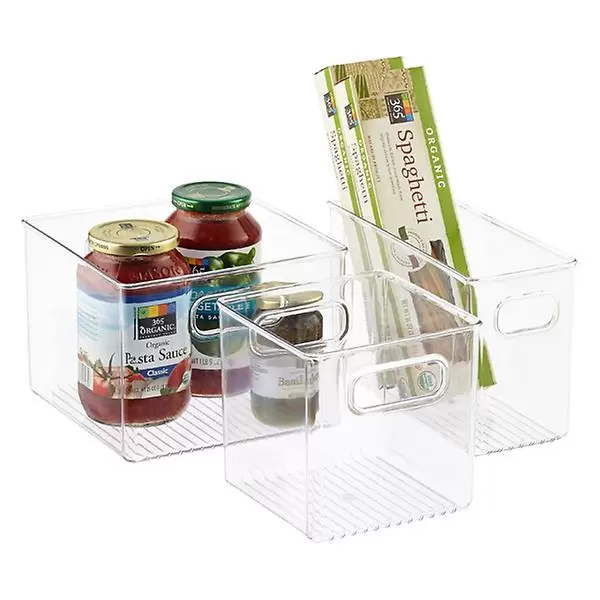 The built-in handles make it convenient to grab and move the bins when needed. These bins are stackable, ensuring efficient use of vertical space in your pantry. With their sleek design and high quality, they are a go-to option for many homeowners.
mDesign Plastic Food Storage Organizer Bins
Renowned for their practicality and budget-friendly nature, these bins are a go-to choice for many. These bins feature an open front, allowing easy access to items without the need to remove the bin from the shelf. They come in a set of multiple bins, perfect for categorizing and separating different food groups or organizing snacks and spices.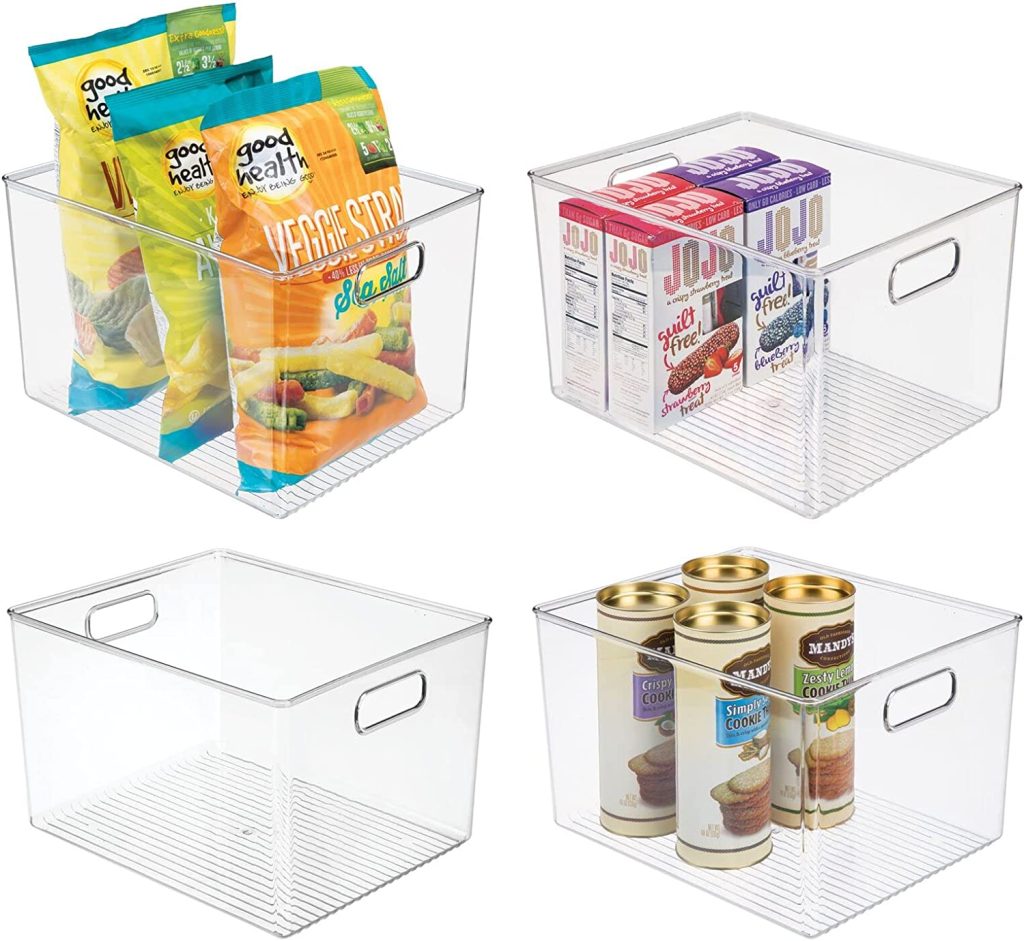 Constructed from long-lasting, BPA-free plastic, these bins boast effortless cleaning and maintenance, adding to their appeal. The integrated handles enable effortless transportation, and their compact size fits well in most pantry spaces.
iDesign Linus Kitchen Pantry Cabinet Organizer Bins
The iDesign Linus Kitchen Pantry Cabinet Organizer Bins combine functionality with a stylish design. Made of clear and sturdy plastic, these bins offer excellent visibility and durability. Their versatile sizes accommodate various pantry items, from canned goods to baking supplies.
The integrated handles allow for easy carrying and shifting of bins. These bins can be stacked or nested, providing flexibility to customize your pantry storage layout. When it comes to merging aesthetics and practicality, the iDesign Linus bins stand out as an exceptional choice.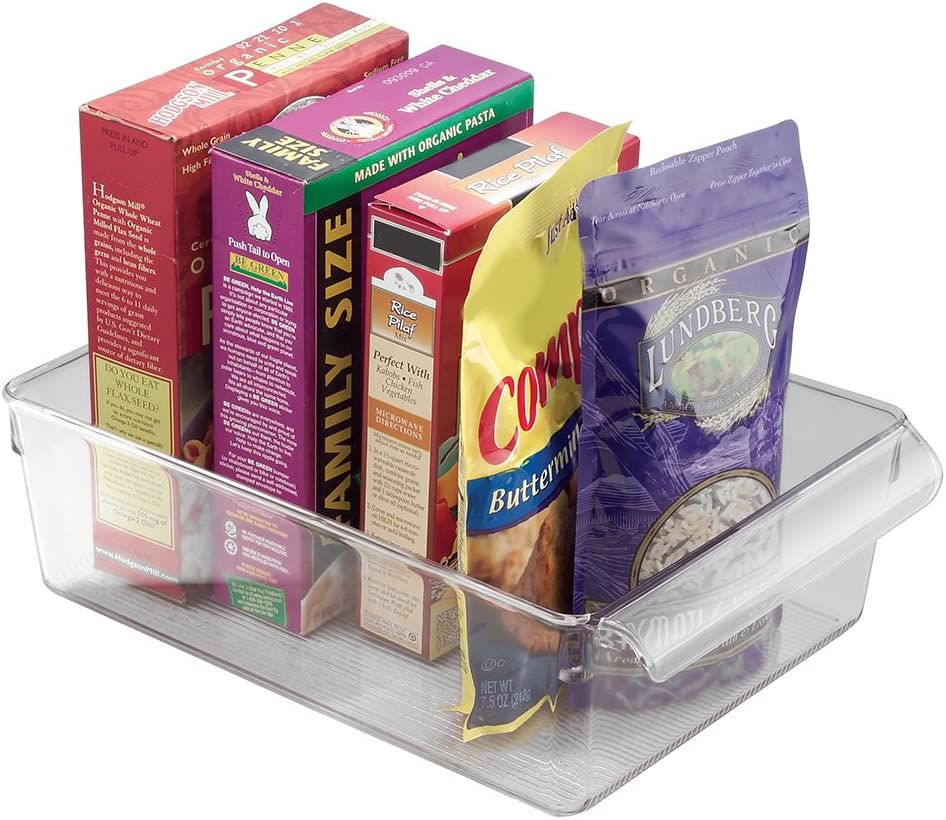 When it comes to organizing your pantry, investing in quality bins can make a significant difference in creating an efficient and visually appealing space. No matter which of these highly-rated options you choose, you can't go wrong. Enjoy a clutter-free pantry and streamline your cooking process with these innovative organization solutions.