Stylish Statements: 40 Black-Owned Home Decor Brands Making Waves
By Navkiran K August 15, 2023
---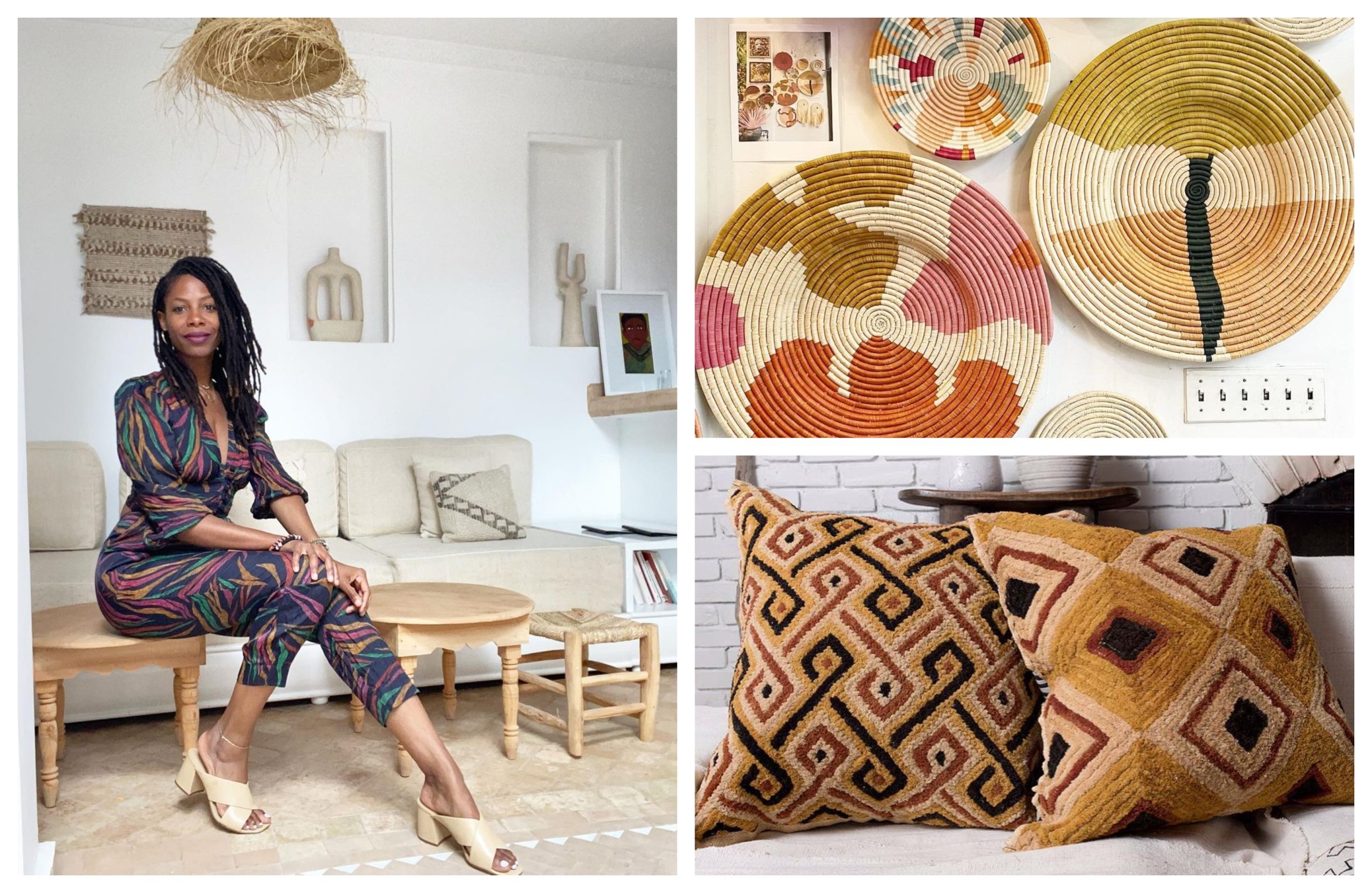 Unleashing a kaleidoscope of creativity and cultural expression, Black-Owned Home Decor Brands emerge as luminous beacons in the realm of interior design. Guided by visionary Black entrepreneurs, these remarkable businesses embody a profound reverence for heritage, ingenuity, and elegance, infusing every creation with a distinctive and captivating allure. Each product is a testament to the fusion of vibrant traditions and contemporary sensibilities, culminating in a tapestry of style that is as timeless as it is eclectic.
Step into a world where culture and creativity intertwine harmoniously, where every piece tells a story, and where the spirit of entrepreneurship thrives. Embark on a voyage of discovery as we unveil the exceptional craftsmanship and artistic ingenuity of Black-Owned Home Decor Brands, igniting a newfound appreciation for the vibrant tapestry of African-inspired design.
1. Karen jai home
Explore the brand Karenjaihome, where luxury and elegance converge to adorn your living spaces with timeless allure. With their discerning eye for beauty and an unwavering commitment to exceptional quality, they specialize in exquisite home accessories. From opulent decorative accents to elegant statement pieces, our remarkable collection will elevate your home.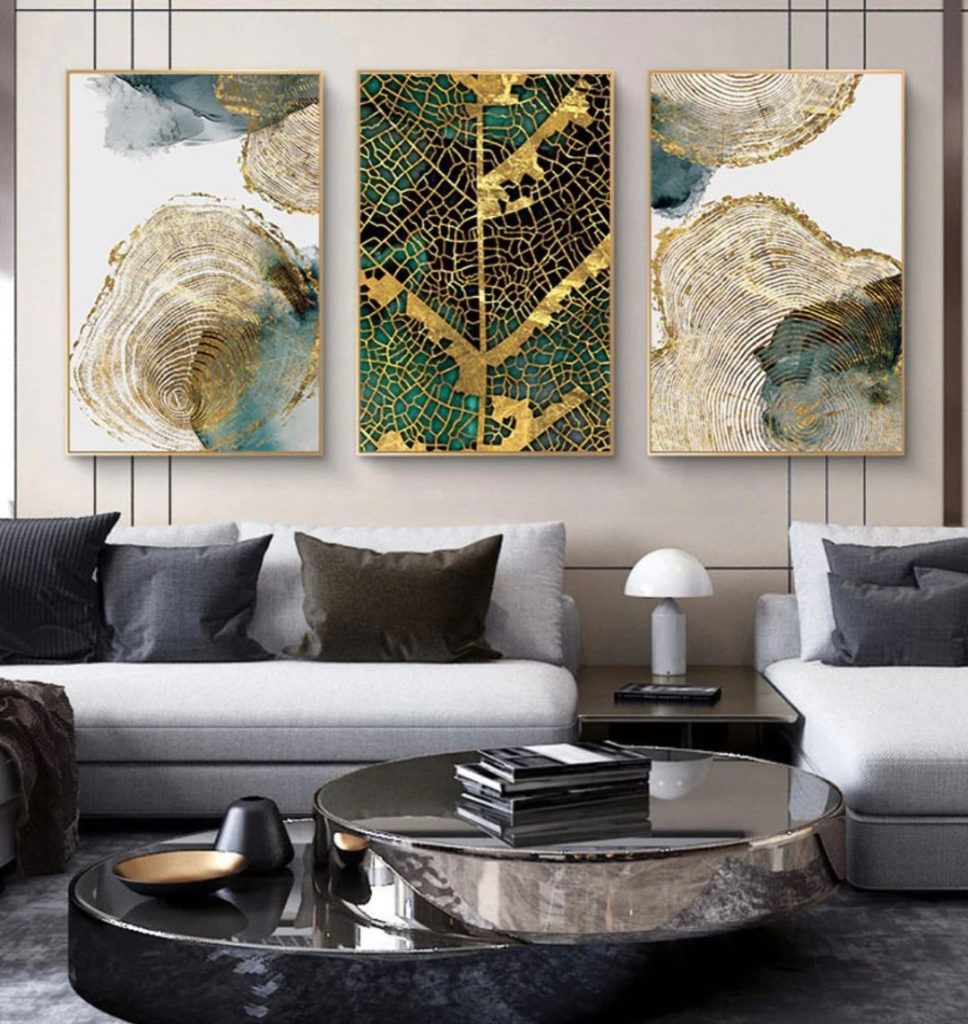 To demonstrate our commitment to customer satisfaction, we provide complimentary consultation services. Our knowledgeable experts will guide you in curating a personalized selection that perfectly harmonizes with your unique style and vision. Prepare to immerse yourself in the pinnacle of opulent living with Karenjaihome.
2. The Black Home
Welcome to The Black Home, where the belief that life should be designed beautifully resonates at the core. Neffi Walker, a remarkable mother of five, business owner, and principal designer, has skillfully bridged the gap between family, creativity, and business, creating an enviable balance.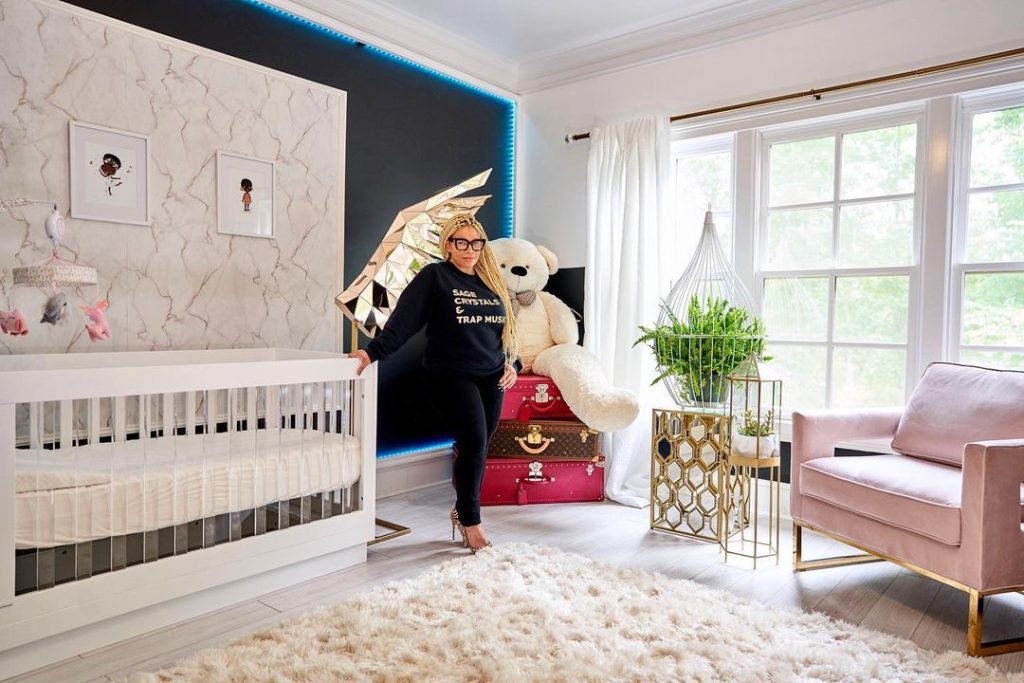 Neffi's approach to life, which celebrates the overlooked and undervalued beauties, mirrors her design philosophy. Fearlessly embracing dark tones as focal points in many of her designs, she sets the stage for striking visual experiences! Her adaptation of minimalism has garnered attention from esteemed publications such as Essence, Blavity, Domino, and Apartment Therapy.
3. Jungalow
Jungalow is your gateway to a vibrant world of colorful patterns and unmalicious home decor. Unleash your wild spark and embrace your creative spirit as you embark on a journey of self-expression within your living spaces. At Jungalow, they firmly believe that the energy of living spaces transforms a house into a home!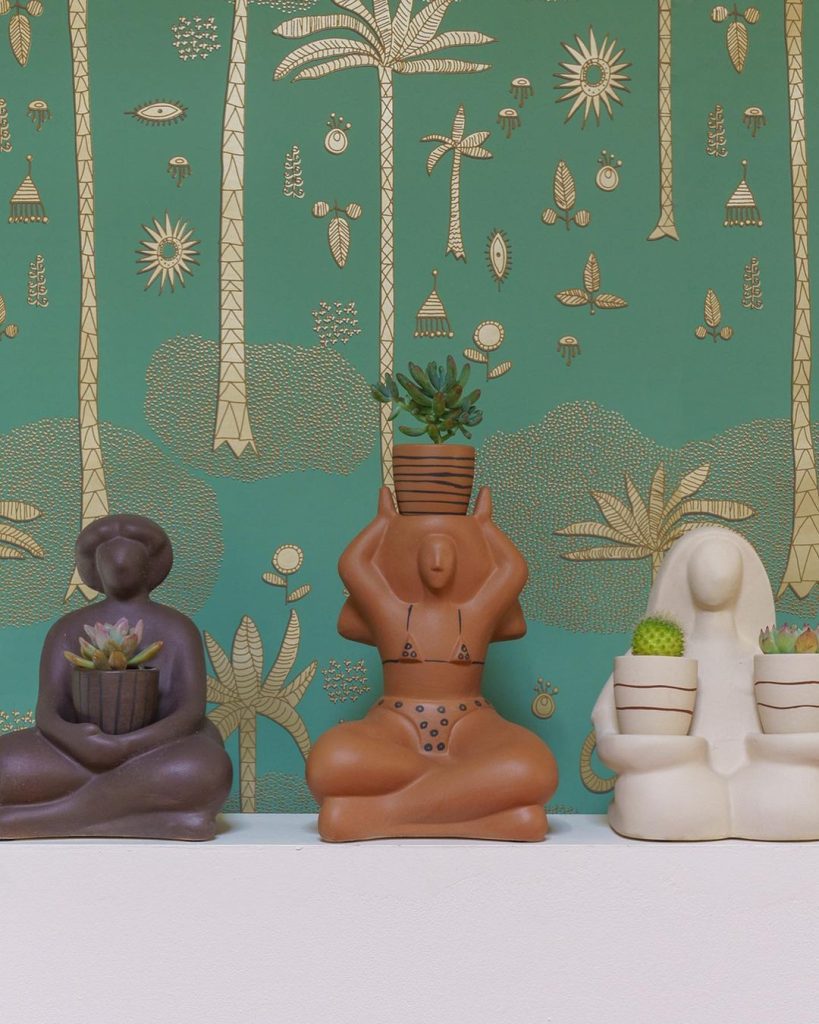 Their philosophy revolves around the belief that color has the incredible power to bring joy, while patterns add the perfect spice to any design. Moreover, they realize the magical qualities that plants possess, infusing life and positive energy into your surroundings. With a carefully curated collection, you can celebrate the harmony of these elements.
4. Goodee
GOODEE is a home accessory brand that embodies hope and the pursuit of a more sustainable and fulfilling future. With a strong focus on social consciousness, GOODEE brings together a community of design enthusiasts who prioritize caring for people and the planet.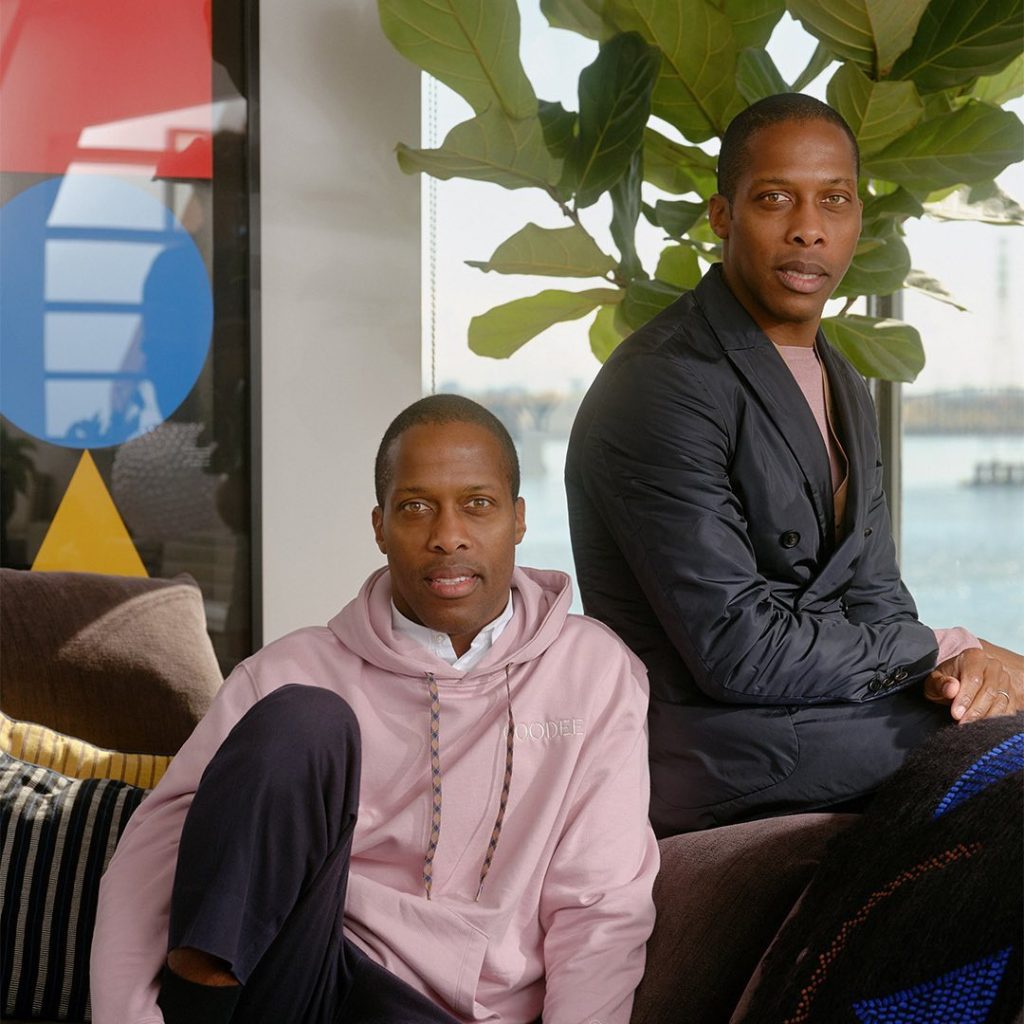 As a curated marketplace, GOODEE offers a wide range of essential homewares and lifestyle products that promote better living. By showcasing responsible brands and artisans, GOODEE empowers both creators and consumers to make a positive change through their purchases. Through community, transparency, and sustainability, GOODEE strives to co-create a world that is smarter.
5. Linoto
Linoto is a home accessory brand that specializes in creating amazing real linen products to elevate your sleep, dining, and bathing experiences. They craft linen sheets that not only enhance your sleep but also contribute to a better night's rest. Linen napkins and tablecloths add a touch of elegance to your dining and entertaining events.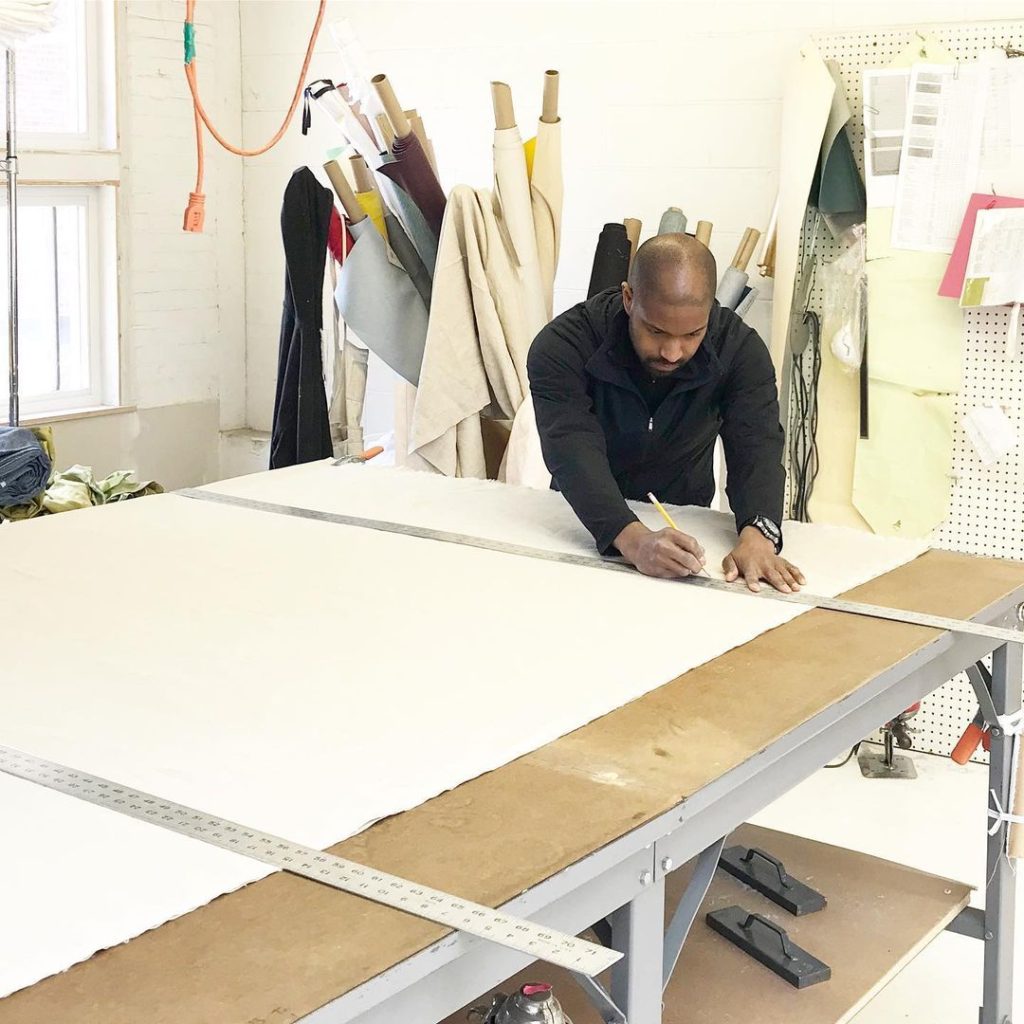 The story of Linoto began in 2007 when our founder, faced with the frustration of not finding affordable, modern-style linen sheets, decided to take matters into their own hands. Unable to find a set for less than $1000 and waiting weeks for delivery from Europe, they embarked on creating their own linen sheets.
6. Reflection design
Reflection Design is a captivating home accessory brand that embraces the rich heritage of African textiles and culture. Their journey began in 2006 in Ghana, West Africa. As a Fulbright Scholar, they had the incredible opportunity to immerse themselves in the vibrant culture and intricate process of creating African textiles.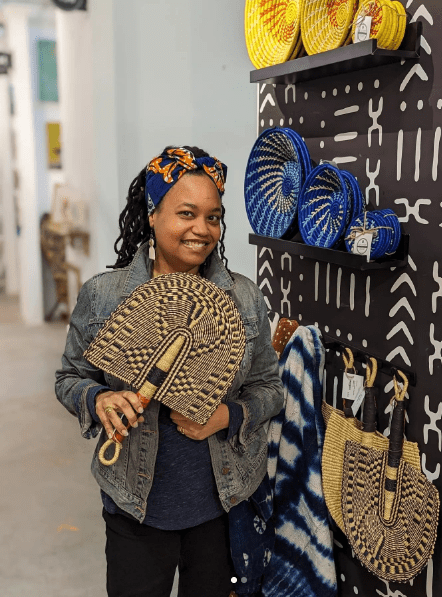 Join them on a transformative journey of cultural exploration, where the treasures of African design unlock a world of infinite inspiration. Prepare to be captivated by the tales whispered by each piece as they reveal the depth of Africa's artistic legacy and empower you to embrace its indelible spirit within the walls of your own home.
7. Jeanette Gonzales
Introducing Jeanetta Gonzales, the Los Angeles-based designer, artist, and coach who is dedicated to spreading joy through her creative endeavors. At her multidisciplinary studio, Jeanetta specializes in surface pattern design, lettering, and graphic design, skillfully capturing moods and moments through bold statements of inspiration, positivity, and beauty.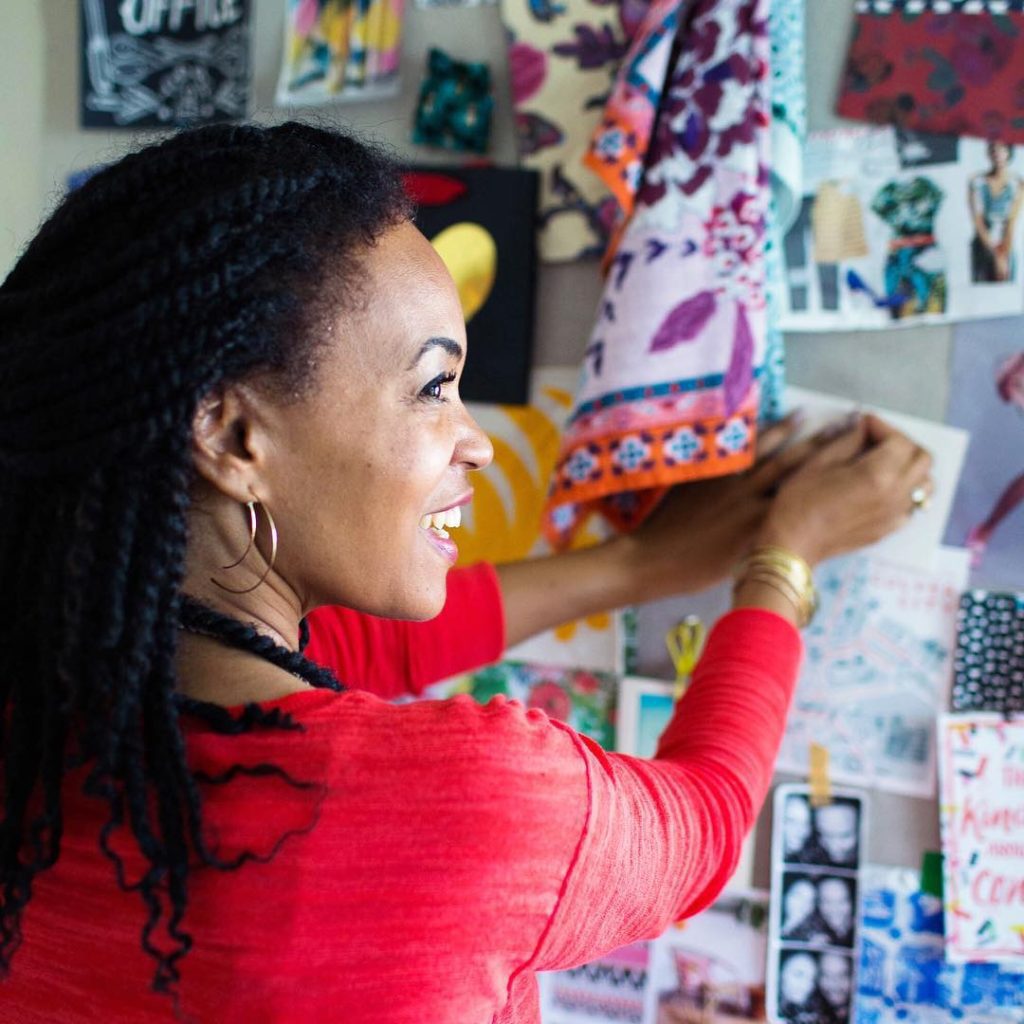 Her talent has been recognized by esteemed clients such as the New York Times, Adobe, Michaels, Facebook, Crayola, and the California Lottery. With an extensive background in graphic design, including branding and packaging design, Jeanetta brings her expertise to every project.
8. Poetjasminemans
Poetjasminemans is a home accessory brand that showcases the powerful poetry of Jasmine Mans on various products. With a range of items, including coffee mugs and reusable bags, Jasmine's poetic words take center stage, inviting contemplation and provoking thoughts on current social causes.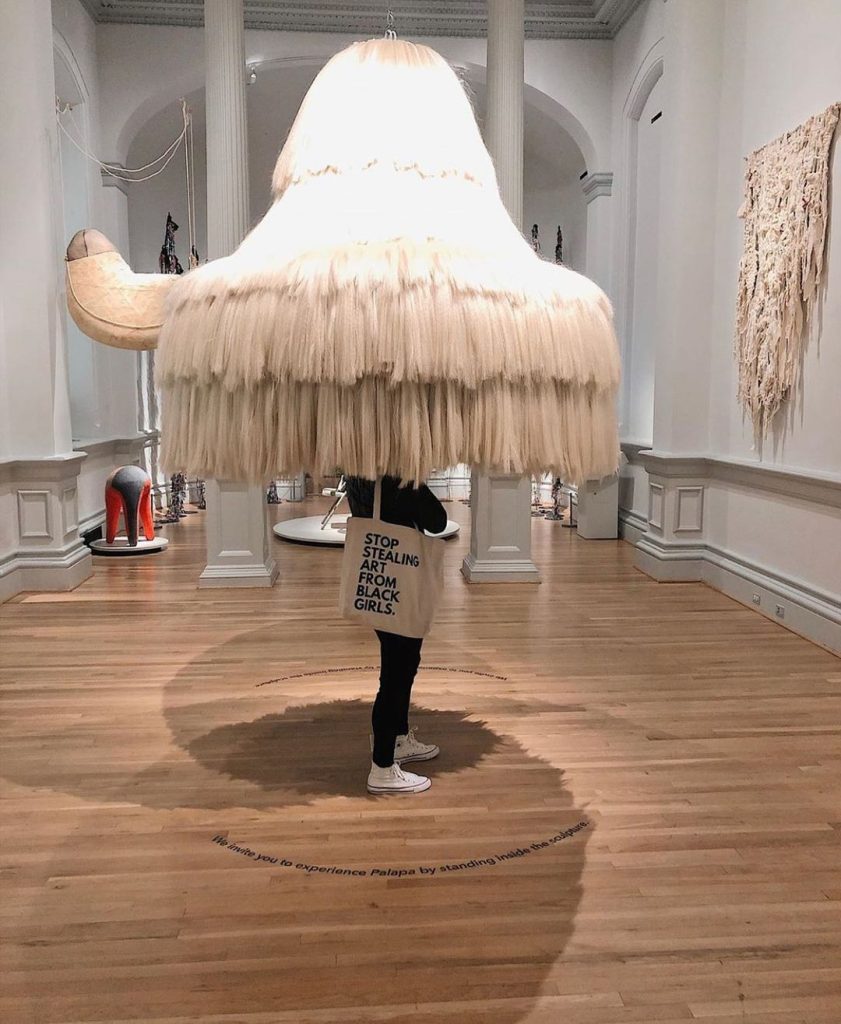 Each product serves as both a functional item and a statement piece, allowing individuals to express their thoughts and beliefs in a unique and artistic way. Poetjasminemans merges the realms of poetry and home accessories, offering customers an opportunity to infuse their everyday lives with meaningful and thought-provoking art.
9. Camp Interiors
Camp Interiors is a distinguished home accessory brand dedicated to creating interiors that flawlessly merge sophistication with comfort. They firmly believe that luxurious decor should never be overly rigid or precious. As a comprehensive interior design firm, The Camp excels in cultivating a deep understanding of its client's desires and functional needs.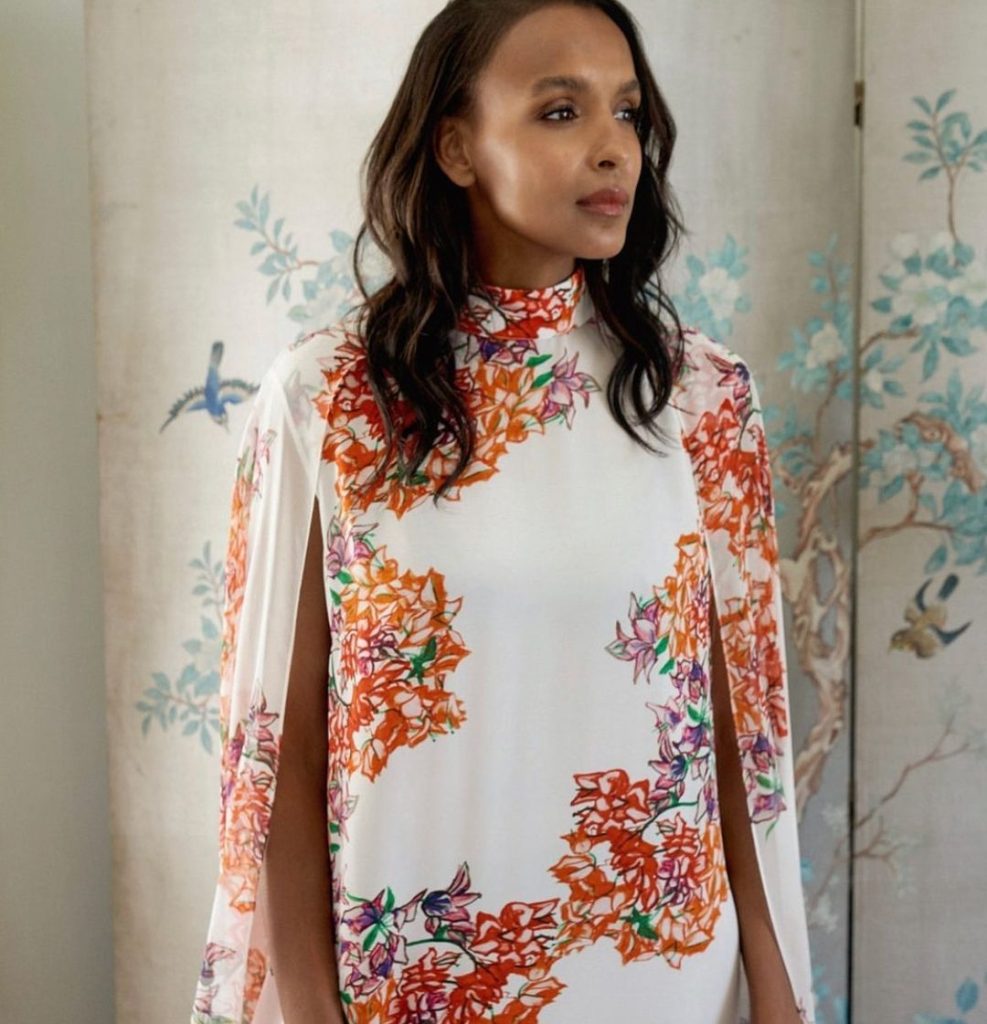 Their collaborative approach ensures that the execution of the collective vision aligns with the client's specific time constraints, budget, and level of enthusiasm. The Camp takes on a diverse range of projects, from refreshing existing spaces to envisioning and overseeing extensive renovations.
10. Bole Road Design
Bole Road Design is a captivating home accessory brand founded by New York-based designer Hana Getachew. Hana's passion for merging Ethiopian handwoven fabrics with her career in interior design led to the creation of this brand. With over a decade of experience at a prestigious architecture firm, Hana discovered her love for vibrant colors.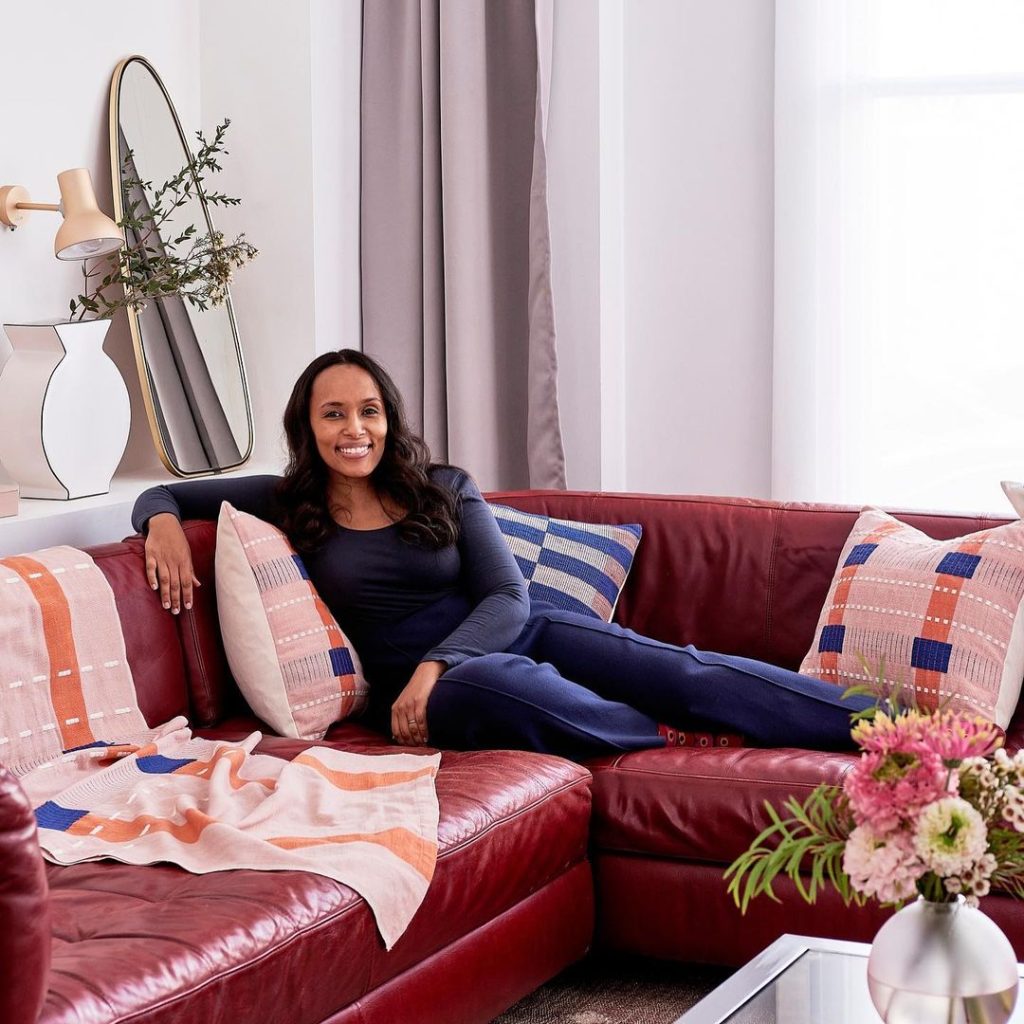 Bole Road Textiles serves as a tribute to Hana's cultural inheritance and embodies her own global modern aesthetic. With Bole Road Textiles, Hana invites you to immerse yourself in the captivating fusion of Ethiopian craftsmanship and contemporary design, curated to enhance your living spaces with timeless elegance and cultural richness.
11. Don't Sleep Interiors
Don't Sleep Interiors draws inspiration from the esteemed artist Emory Douglas and the creative prowess of designers Sheila Bridges, Joshua Kissi, and Travis Gumbs from Street Etiquette. This remarkable brand thrives on the passionate fusion of interior decor and the cultural tapestry of the African Diaspora, seamlessly intertwining social and political consciousness with every design endeavor.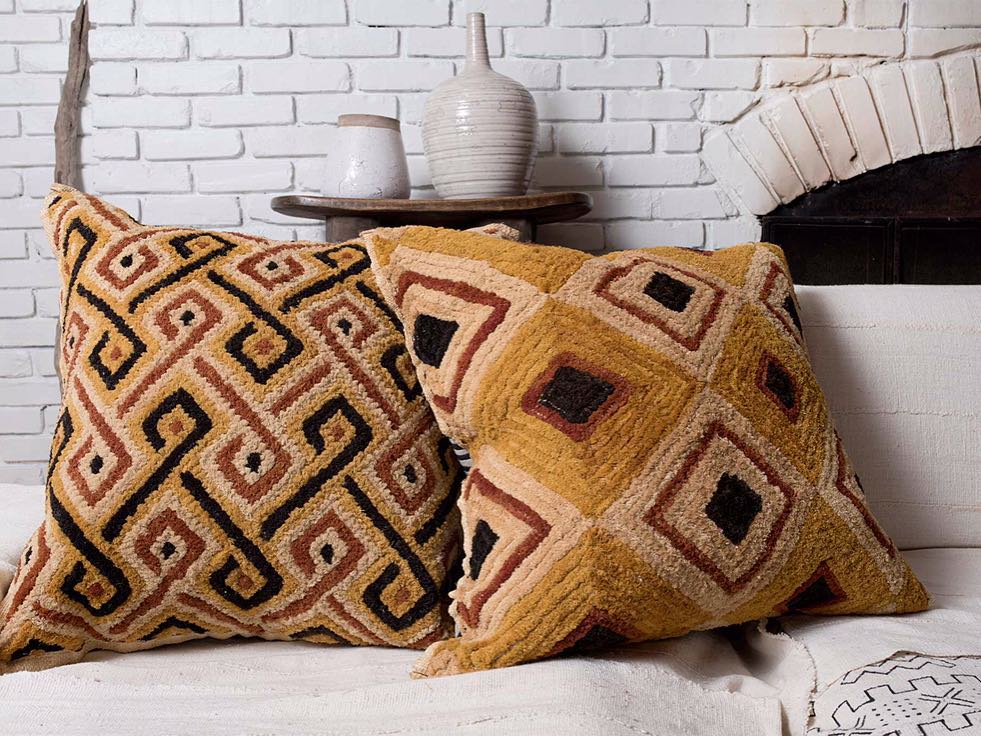 At the heart of their mission is curating pieces that surpass mere aesthetics, imbuing homes, offices, and businesses with a captivating style beyond surface beauty. Their carefully selected collection sparks profound conversations, encourages independent thought, and catalyzes exploring our interconnected collective history.
12. Rochelle Porter Design
Rochelle Porter Design, where bold color, pattern, and style come together to create a home accessory brand. RPD is an eclectic lifestyle brand and design house that specializes in sustainably-made décor, and accessories. Inspired from a multitude of sources, Rochelle Porter's designs are influenced by her Caribbean roots and the intricate weaves of West Africa.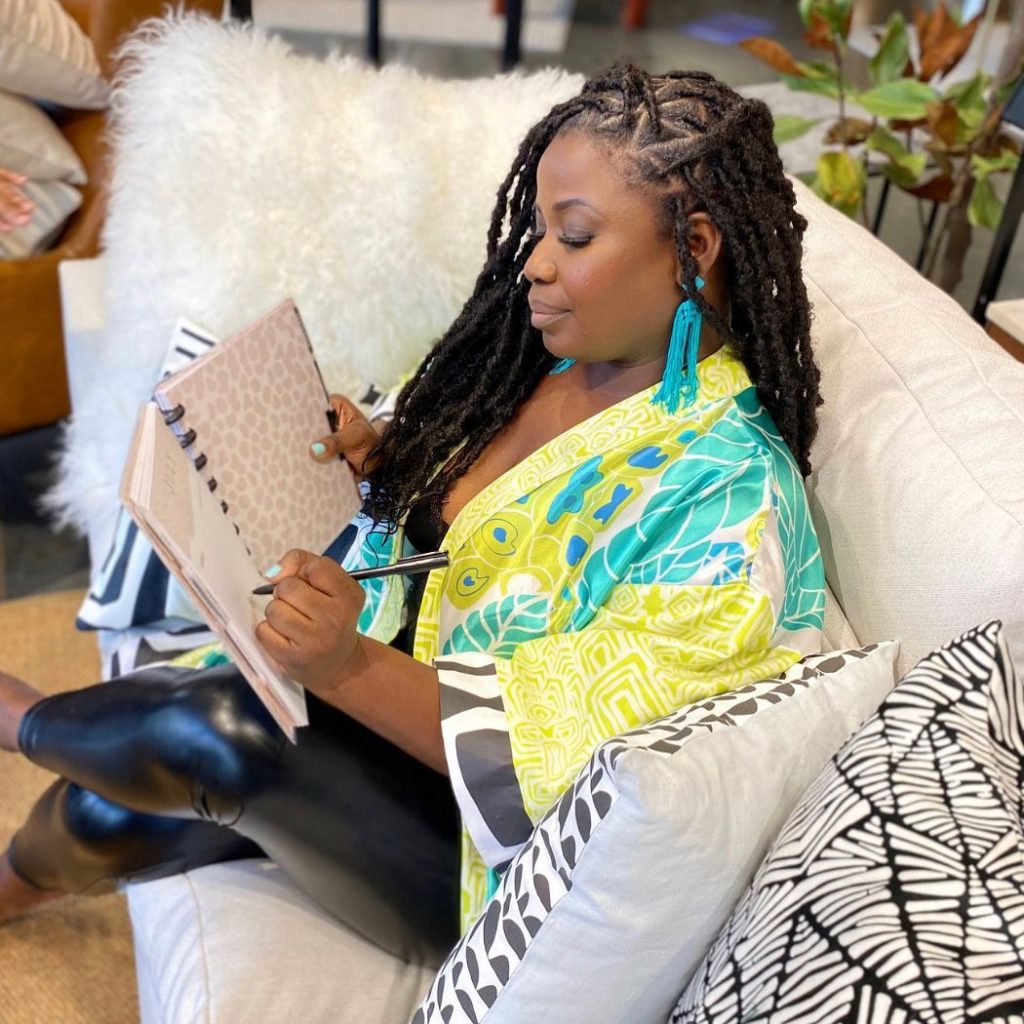 At RPD their ultimate goal is to enrich and invigorate the lives of everyone who encounters their products. They achieve this by creating the most fashion-forward prints while prioritizing low-waste production methods and using eco-friendly dyes. They also take pride in partnering with ethical factories, ensuring that we make positive contributions to our communities.
13. BLK MKT vintage
BLK MKT vintage, where their passion for Black people, Black culture, and their lived experiences drives them to curate a collection that reflects the rich tapestry of multifarious Black cultural expression. They are more than just a home accessory brand; they are cultural historians dedicated to preserving the stories of our ancestors.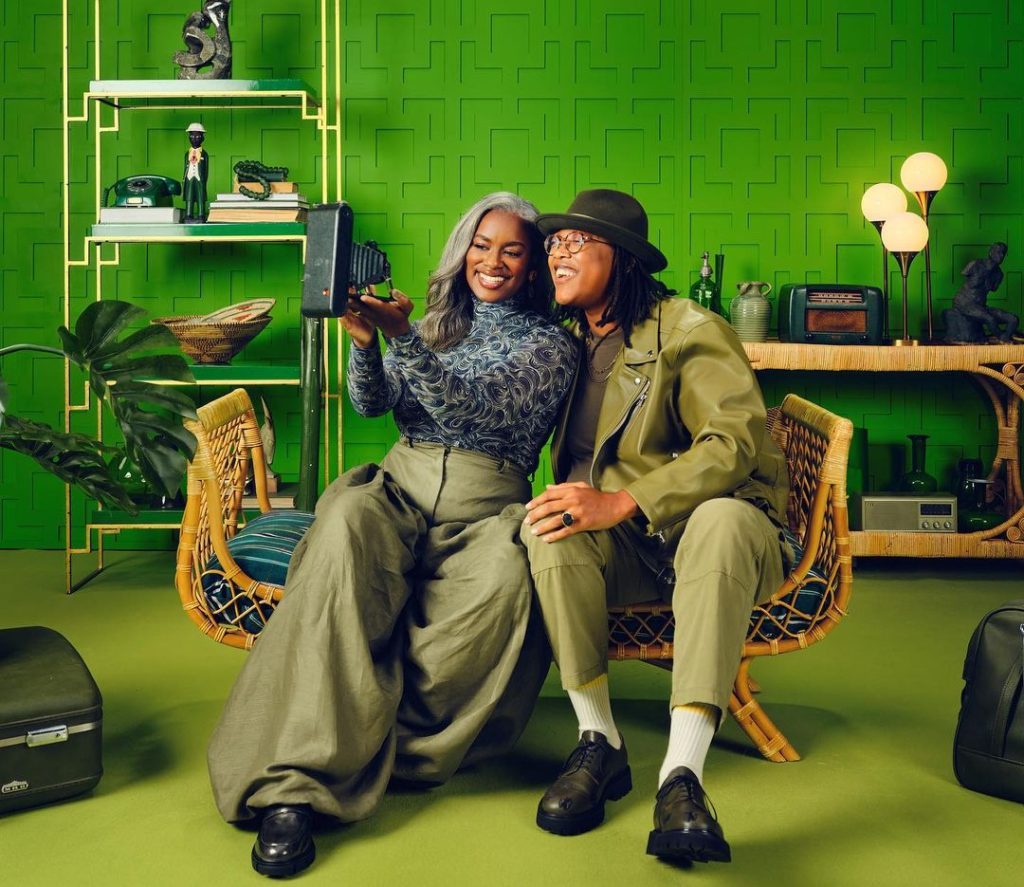 With a multifaceted approach encompassing their meticulously curated brick-and-mortar and e-commerce shop, interior styling services, prop rental and set design, exhibition loans, and a plethora of special curatorial-based projects, their mission remains steadfast in placing the connection between Black people, material culture, memory, and the contemporary at the core.
14. xN Studio
xN Studio, a boundary-breaking home accessory brand, is a lifestyle that knows no borders. Founded in 2011 by Nasozi Kakembo, a Ugandan-American hailing from the DC area, this Brooklyn-based multidisciplinary design firm embraces the convergence of classic and modern, East and West, and innovation and subtlety.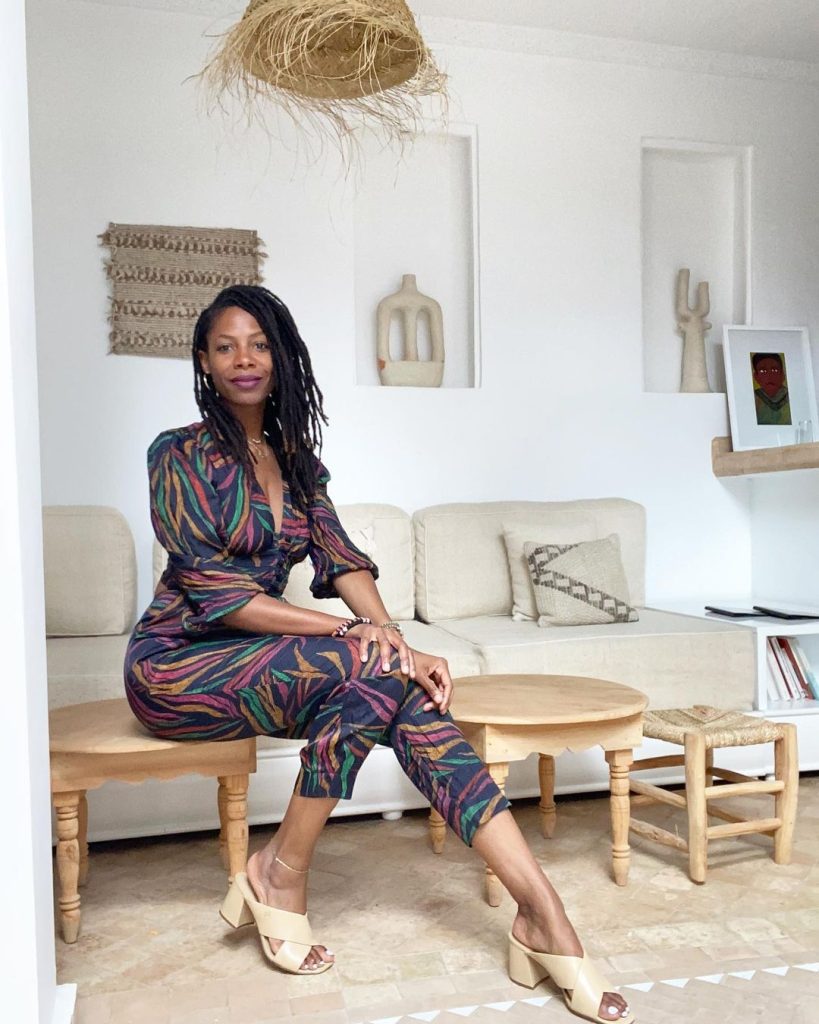 Their aesthetic signals a practical departure from convention. Mudcloth and indigo pillows, along with Fair Trade collections from Uganda, have emerged as the cornerstones of their work. With pride, xN Studio ensures that all their creations are made on the east coast of the United States or in Africa, primarily in Uganda.
15. Sabai Design
Sabai Design is a forward-thinking home accessory brand redefining earth-friendly, affordable, and aesthetically pleasing furniture standards. With a strong commitment to sustainability, Sabai Design is dedicated to making better furniture for both customers and the planet. With a meticulous eye for detail, every piece is crafted with precision, ensuring an exceptional blend of form and function.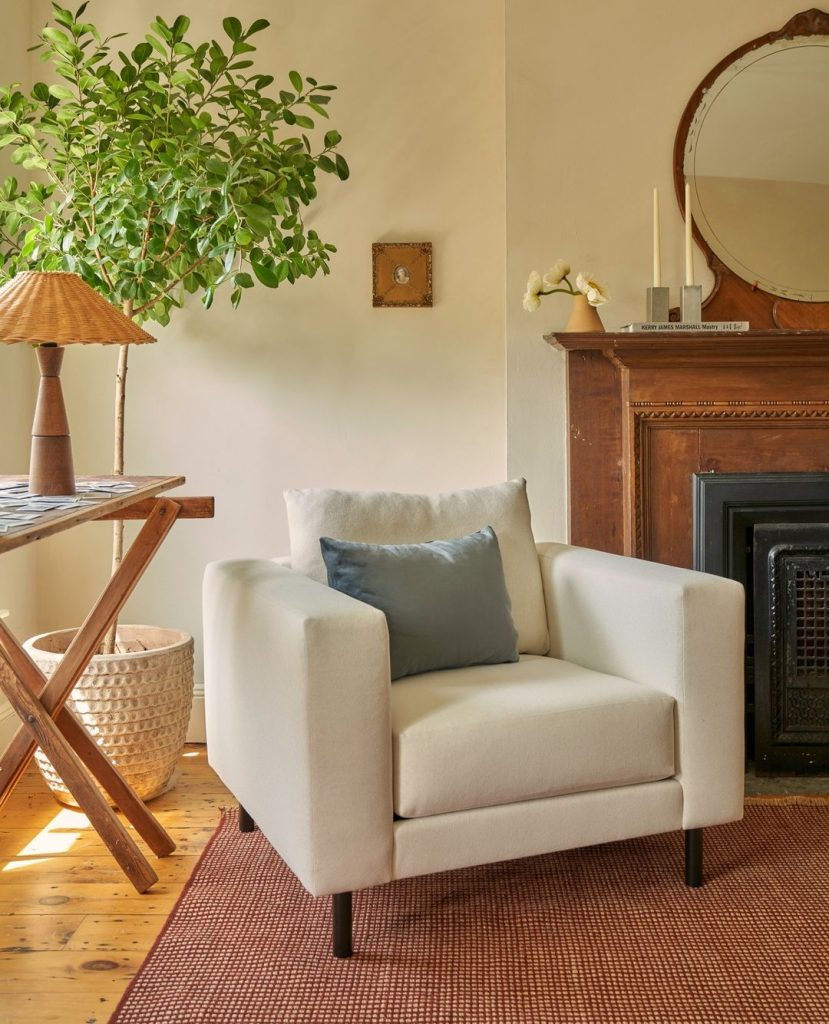 Ethical production practices lie at the heart of Sabai Design's values, as they collaborate exclusively with ethically run factories in North Carolina, South Carolina, Tennessee, and Michigan. With a shared focus on quality, safety, and fair wages, these carefully selected factories exemplify Sabai Design's unwavering commitment to social responsibility.
16. Livvy & Neva
Livvy & Neva, an exquisite home accessory brand, offers a unique collection of vintage and contemporary pillows that will elevate your space with unforgettable charm. Designed by Keita Turner, a talented interior designer based in New York City with a blend of Midwestern and Southern influences, Livvy & Neva draws inspiration from the past.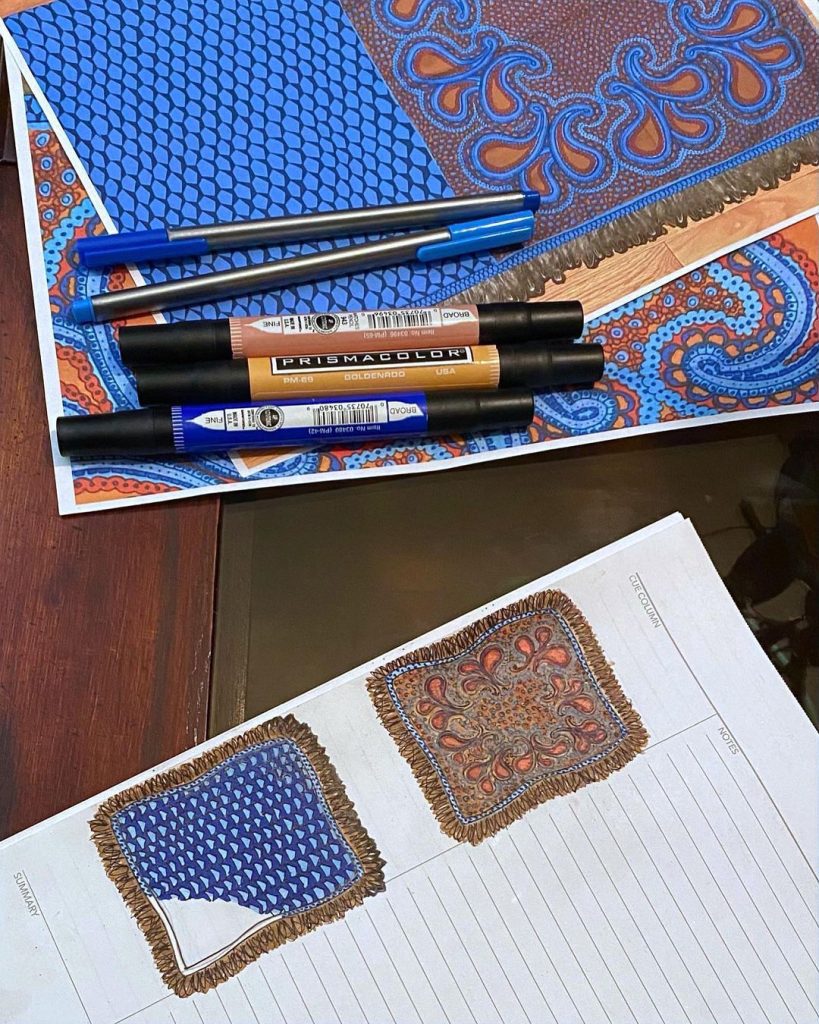 Keita's visionary spirit, fueled by her passion for fashion, interiors, and textiles, led her to establish Livvy & Neva, named after her beloved great-grandmothers, Olivia and Geneva. With a background in fashion design and a penchant for collecting vintage textiles, Keita is delighted to introduce the captivating Livvy & Neva pillow collection to the marketplace.
17. Lanre Studio
Lanre Studio, the brilliant artist behind the brand, seeks to ignite action and contemplation through his art, seamlessly blending elements of inspiration and philosophy. While his style is truly unique and a product of his own creative vision, Lanre's vibrant colors and bold patterns have drawn occasional comparisons to cubism and pop art.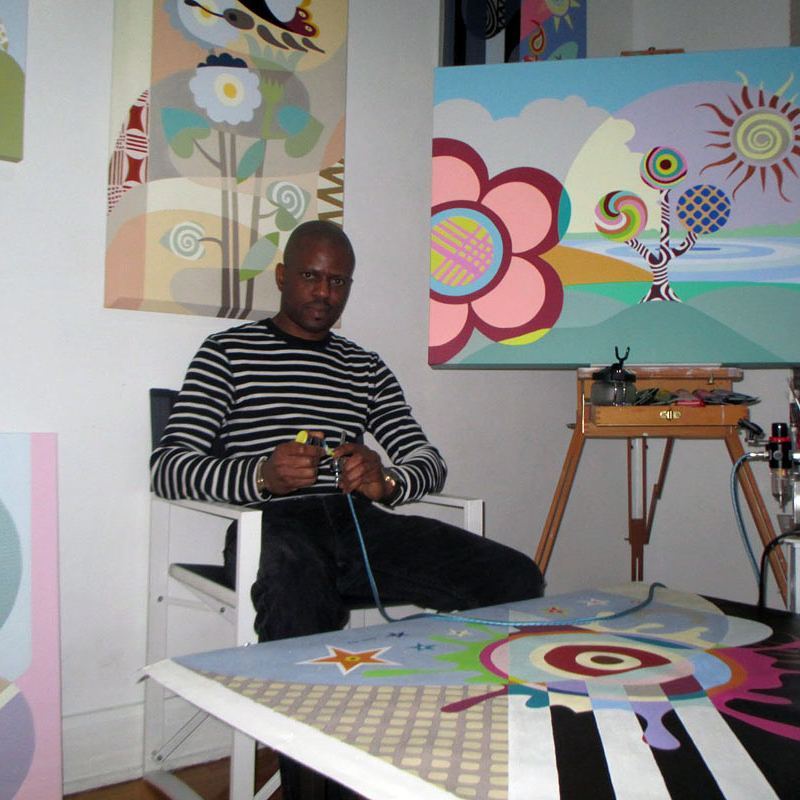 Lanre's formidable reputation stems from his strong work ethic and business-savvy approach to creativity. Before dedicating himself fully to painting, he honed his skills in graphic design, developing an astute eye for captivating images and intricate details. Each meticulously crafted home accessory with Lanre Studio embodies the fusion of artistic expression.
18. Expedition Subsahara
Expedition Subsahara is a home accessory brand with a story deeply rooted in Senegal, West Africa. Inspired by this rich heritage, Expedition Subsahara was born with a mission to honor and showcase the exceptional tradition of African craftsmanship. Their collection features meticulously handmade African baskets and home decor crafted using techniques passed down through generations.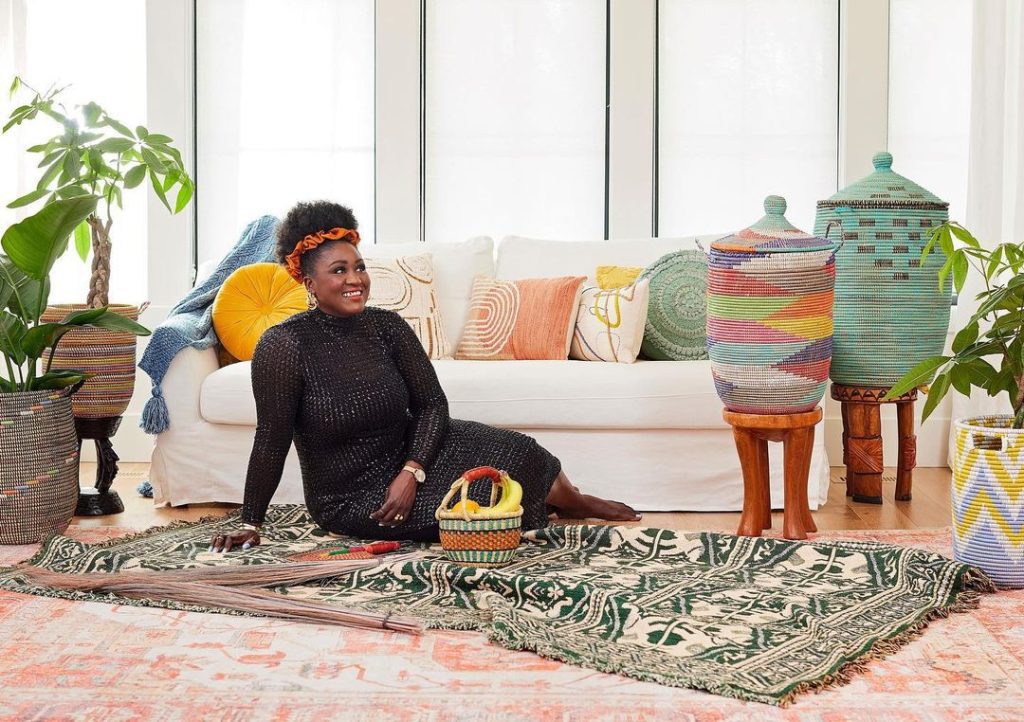 Africa is a continent of vibrant diversity, and we take great pride in offering goods that reflect the remarkable skills and creativity of its people. Join them in celebrating the legacy of African craftsmanship and infuse your living spaces with the essence of African artistry through Don't Sleep Interiors.
19. ArtByAleighsha
ArtByAleighsha, a prominent home accessory brand, finds its home on Etsy, the global marketplace for unique and creative goods. Artbyaleighsha stands out as a haven for extraordinary and one-of-a-kind items, ranging from intricately handcrafted pieces to cherished vintage treasures. Artbyaleighsha is on a mission to prioritize human connection, placing it at the core of commerce.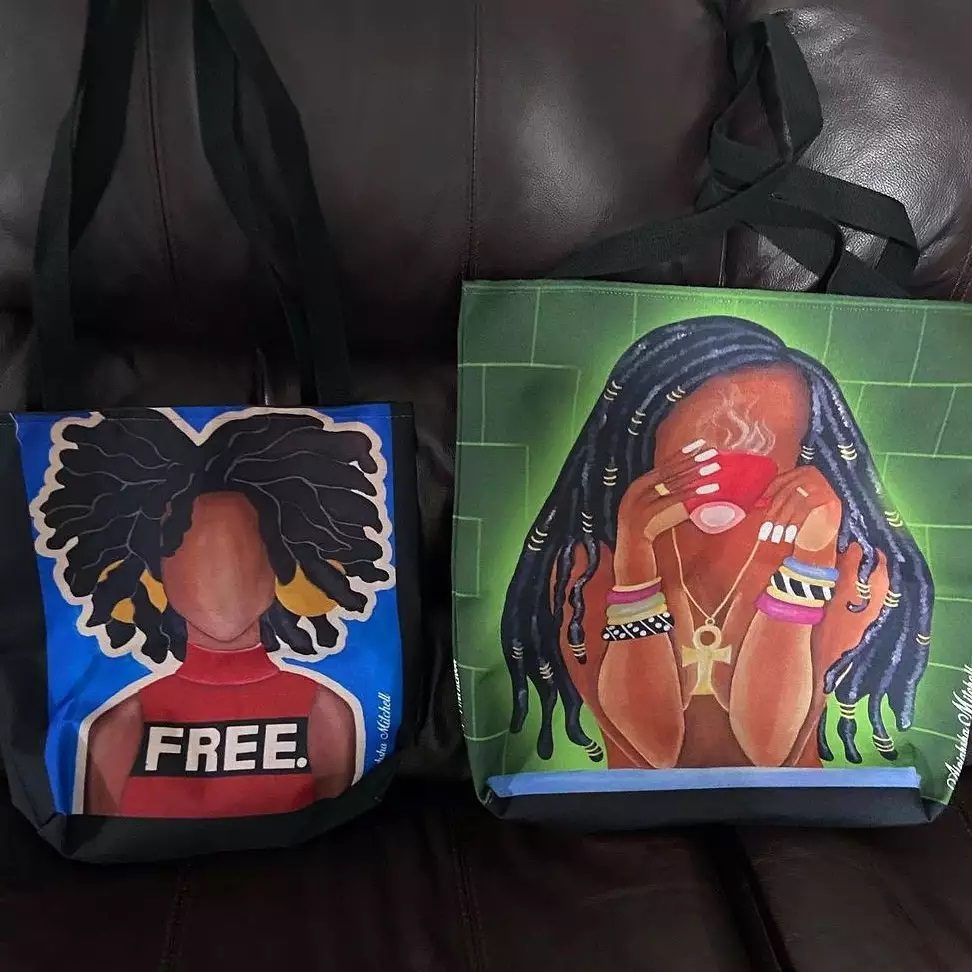 As a company, ArtByAleighsha embraces its guiding principles, striving to lead by example and championing ideas of sustainability and responsibility. Their commitment extends beyond their own business, aiming to inspire a positive impact on the broader world. Artbyaleighsha helps transform their innovative ideas into flourishing businesses by empowering their sellers' community.
20. Modish Decor Pillows
Modish Decor Pillows, founded by Chantal Bradley, is a home accessory brand that emanates luxury and posh style in interior design. With a passion for creating beautiful spaces, Chantal established the brand in late 2015, providing exquisite decorative pillows and candles.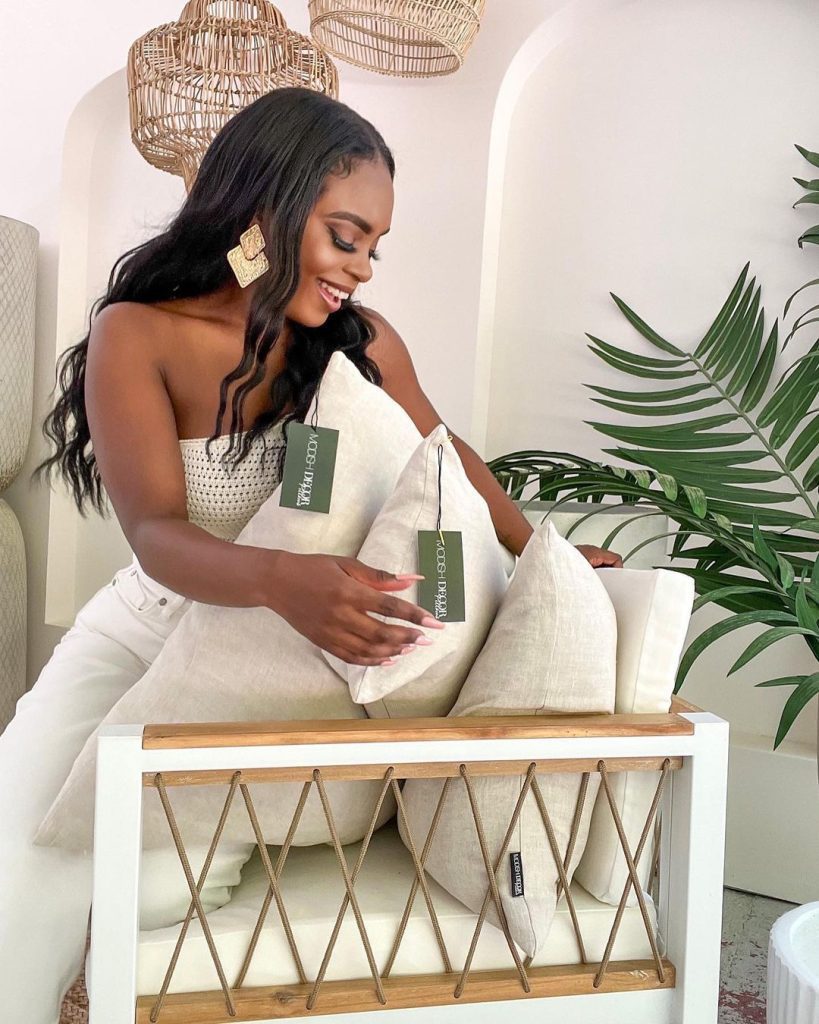 Her products embody a modern, effortless aesthetic that can elevate any living or workspace. The exceptional quality and impeccable design of Modish Decor Pillows have garnered recognition from prestigious publications such as Elle Decor, Architectural Digest, Better Homes & Garden, and Cosmopolitan Magazine.
21. Sustainable Home Goods
Sustainable Home Goods is a brand dedicated to promoting ethically sourced goods and supporting artisan entrepreneurs. With a strong commitment to sustainability and social responsibility, they have carefully curated a collection of products that align with their values. Their product range is diverse, spanning from kitchen goods to home decor accessories and vintage pieces.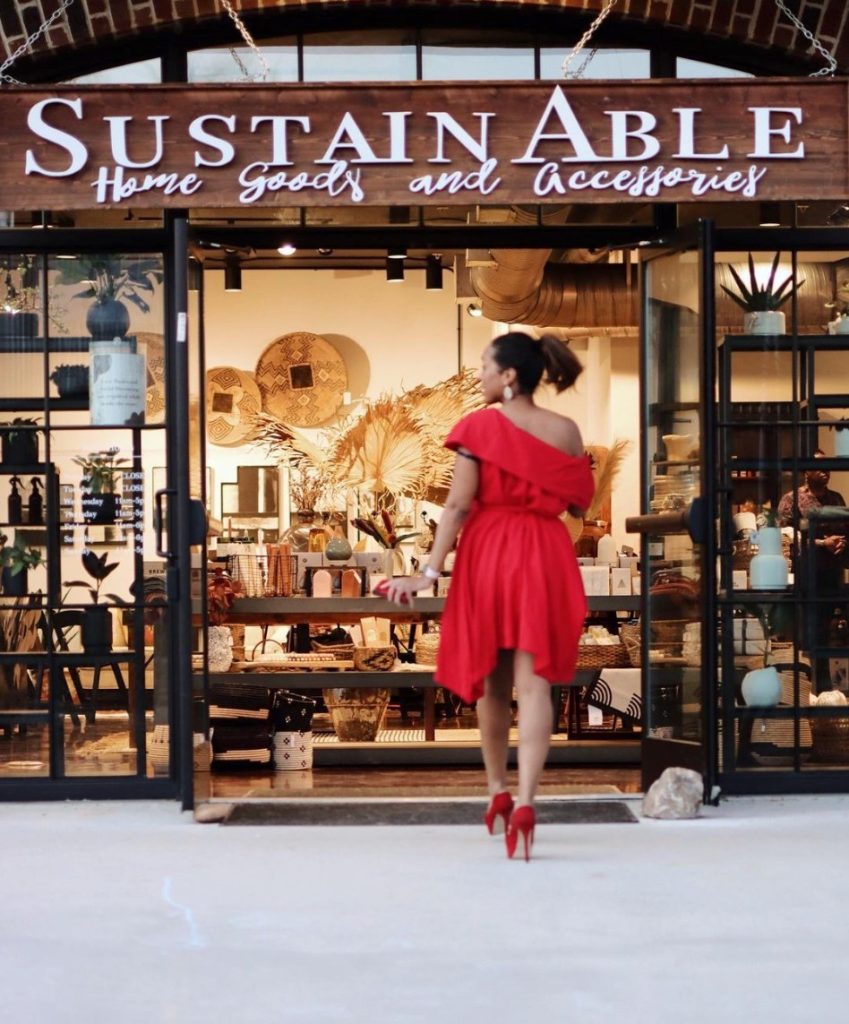 Whether it's eco-friendly kitchenware, handmade textiles, or upcycled furniture, Sustainable Home Goods ensures that every item is thoughtfully selected to meet its standards of sustainability and craftsmanship. With their focus on ethically sourced goods, Sustainable Home Goods provides customers with the opportunity to make conscious choices and create a sustainable and stylish home.
22. Lichen
Lichen, a home accessory brand, was co-founded by Ed Be and Jared Blake in 2017 with a vision to explore the intersection of furniture, spatial design, and human interaction. As a design incubator and studio, Lichen thrives on the idea of discovering new perspectives on design while honoring its rich history.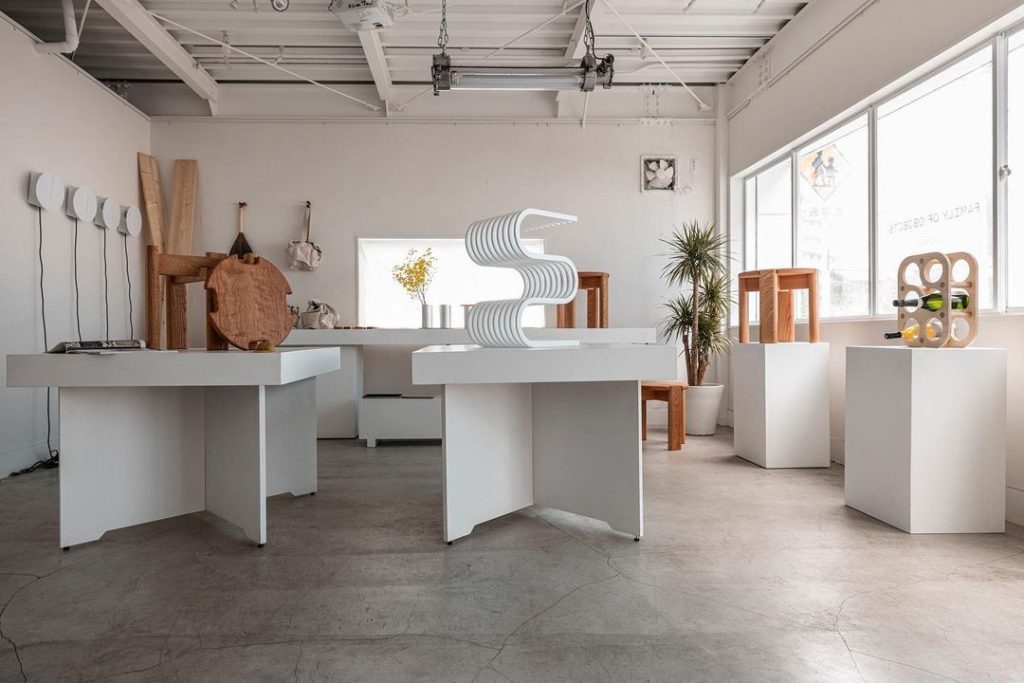 The brand fosters an autonomous and collaborative environment within the world of interiors, actively engaging with its community to collect and re-contextualize ideas. With a focus on furniture, Lichen offers a curated selection of pieces that embody their innovative and thoughtful approach to design.
23. Dozie Kanu
Dozie Kanu, an acclaimed artist and designer, is the creative force behind the home accessory brand that bears his name. With a background in visual arts from the School of Visual Arts in New York City, Kanu has established himself as a prominent figure in the art world.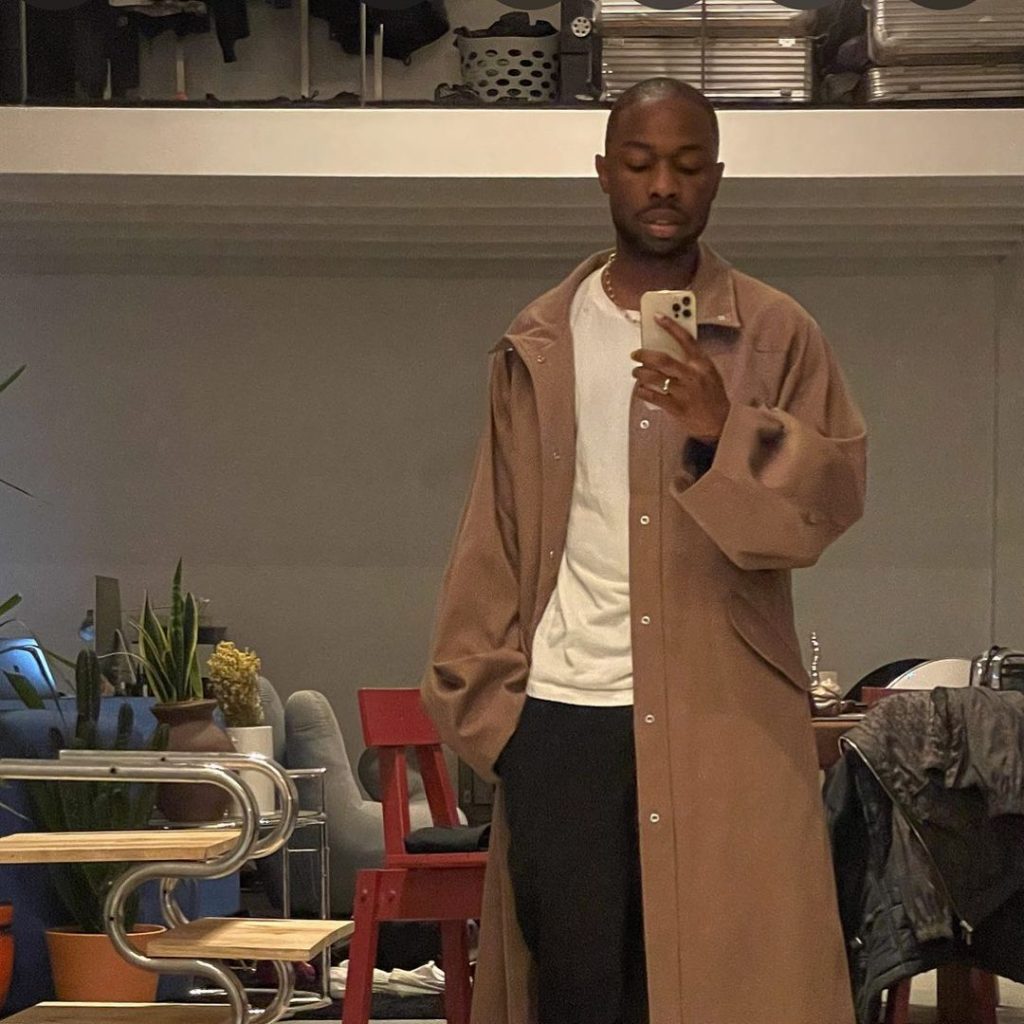 His solo exhibitions at renowned institutions like Performance Space New York and the Studio Museum in Harlem have showcased his unique approach to interrogating comfort and challenging complacency through the creation of objects. Kanu's work often incorporates a juxtaposition of found and sourced materials, creating configurations that are simultaneously familiar and unsettling.
24. Mitchell Black
Lynai Jones, the visionary founder of Mitchell Black, has established a renowned designer wallcovering and art brand that has left an indelible mark on the home décor industry. With a desire for a new creative venture in the realm of home décor, Lynai embarked on her journey and introduced Mitchell Black Home.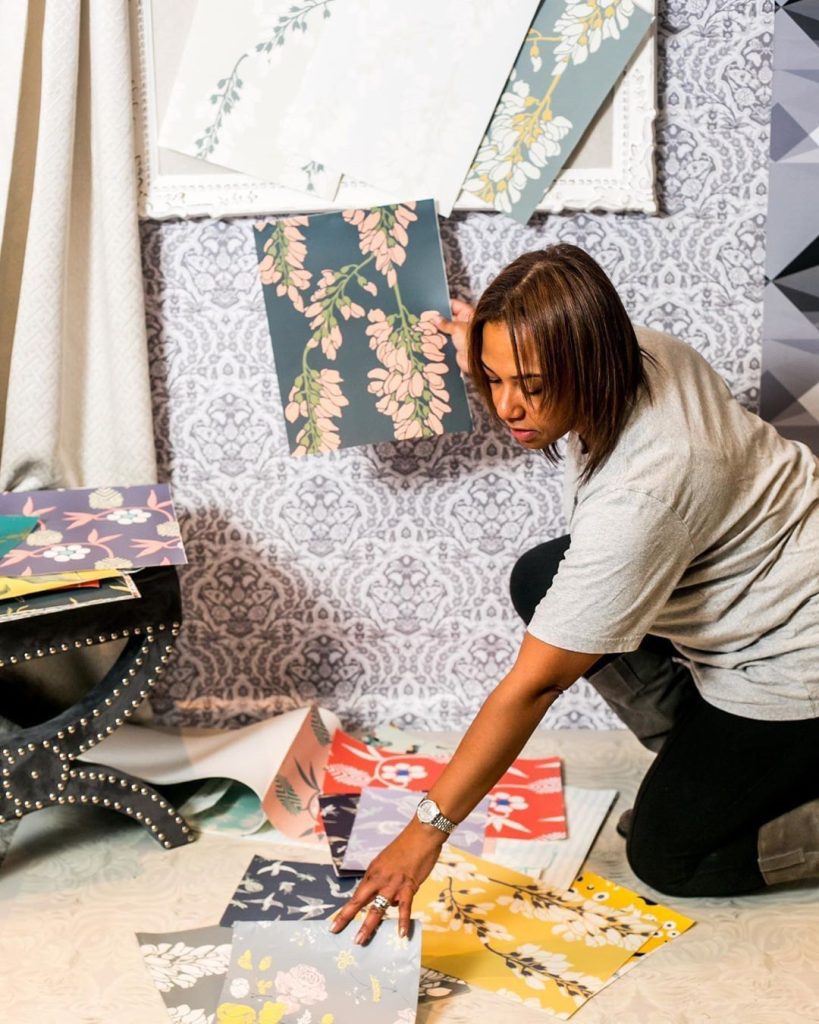 The exceptional success of their modern art designs propelled the brand forward, leading Mitchell Black's lead artist to venture into the creation of wall-sized art and patterns that have become the cornerstone of the brand's offerings. With an unwavering commitment to innovation and artistic excellence, Mitchell Black continues to redefine the landscape of home accessories.
25. Tactile Matter
Tactile Matter is a captivating home accessory brand founded by Kenesha Sneed, an award-winning multidisciplinary artist and Creative Director. Kenesha's work is a testament to empowerment and the Black female experience, skillfully blending purposeful colors and forms in her creations.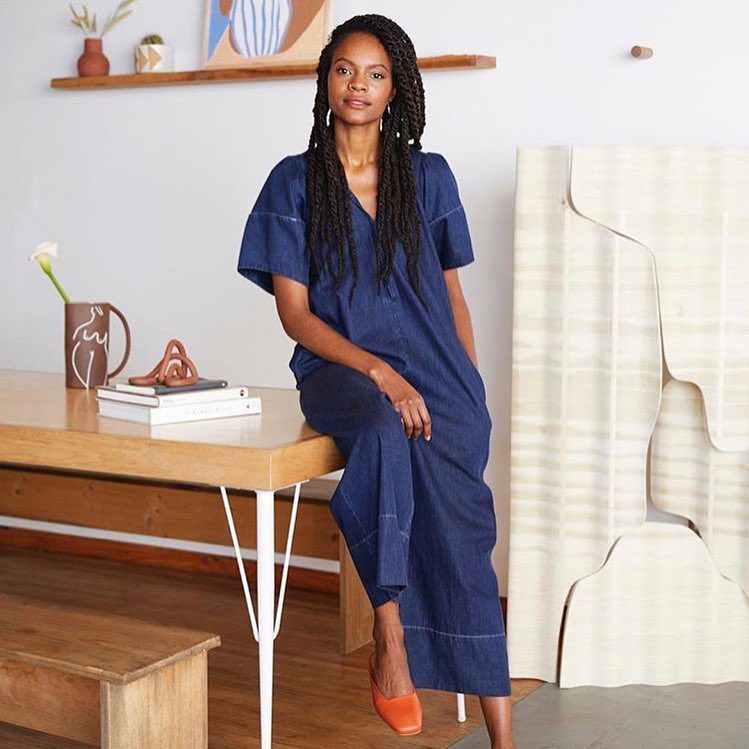 In addition to her home accessories, Kenesha's creative talents extend to the realm of children's literature. Her forthcoming book, "Many Shapes of Clay," written and illustrated by Kenesha herself, is set to be released in Spring 2021 and published by Prestel Publishing, a division of Random House.
26. Christine Joy Design
Christine Joy Design, a home accessory brand, was born out of Christine and Kwame Ohemeng's passion for art and design. After a decade in Brooklyn, the Ohemeng family relocated to South Orange, New Jersey, seeking a space dedicated to Christine's artistic pursuits.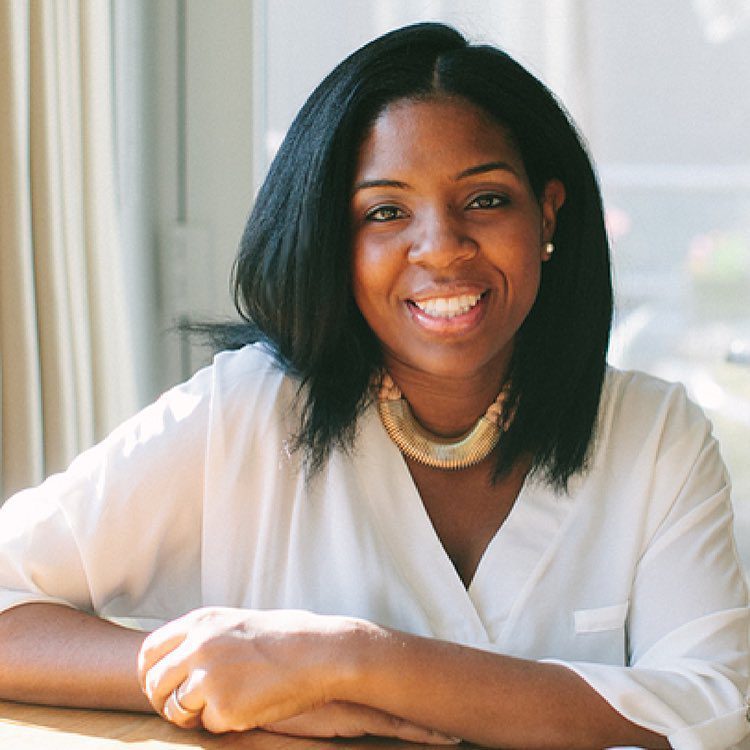 From her time residing in Brooklyn, where she taught inspiring creative workshops, to her current endeavors in New Jersey, where she continues to share her expertise at The Visual Art Center of New Jersey and One River Art School, Christine has always been dedicated to nurturing artistic expression.
27. Domain by Laura Hodges Studio
Domain by Laura Hodges Studio, a premier home accessory brand and boutique interior design firm situated in the vibrant Baltimore/Washington DC area. With a deep commitment to crafting stunning and personalized spaces, they bring out the unique style and taste of each and every client.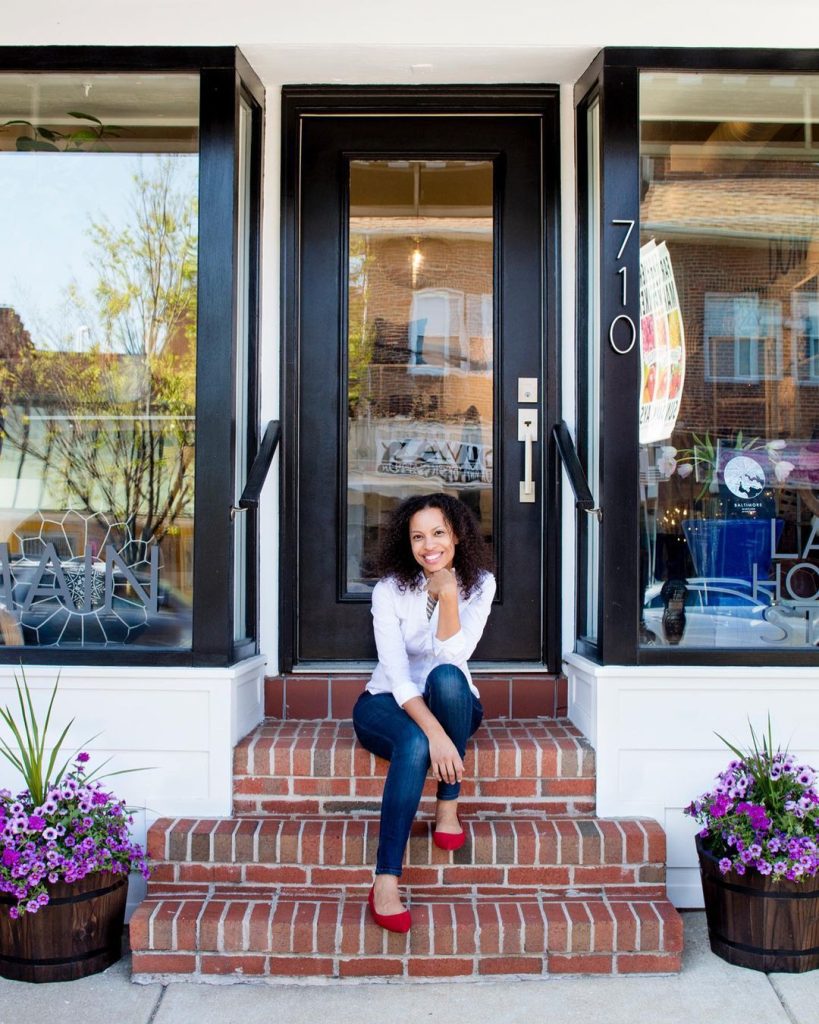 Their team of talented designers is dedicated to creating the ultimate in beautiful, tailored environments that reflect your individuality. From luxurious furniture and exquisite décor to captivating accents and statement pieces, their collection embodies sophistication and elegance. As proof of our loyalty to customer satisfaction, they offer free standard shipping on most items.
28. Sheila Bridges Design
Sheila Bridges Design is a renowned home accessory brand that was established in Harlem, New York, in 1993 by the talented designer Sheila Bridges. Seeking to immerse herself in a community known for its rich cultural heritage and contributions of African American artists and activists, Bridges found inspiration in Harlem's vibrant atmosphere.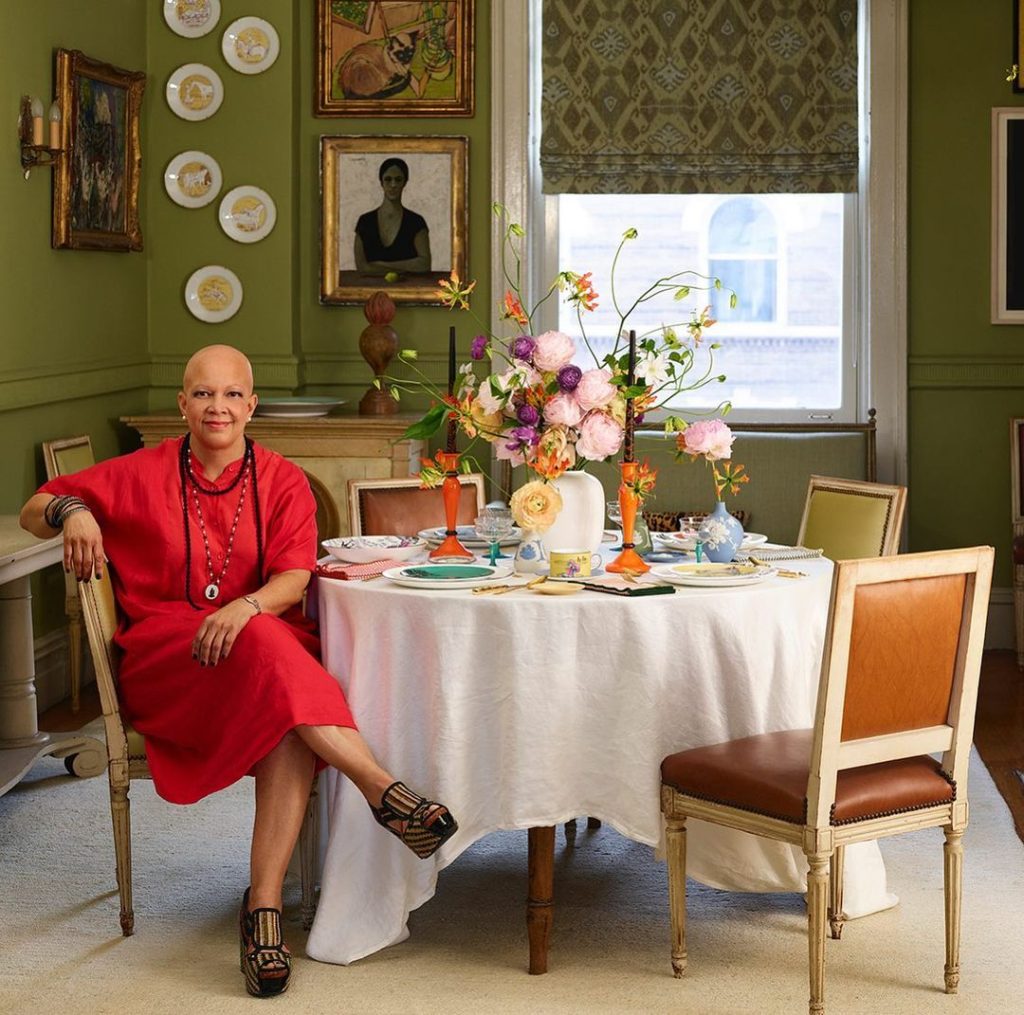 With over 25 years of experience, Sheila Bridges has gained recognition as America's Best Interior Designer by Time magazine and CNN. Her design expertise and visionary talent have made her a respected figure in the industry. Bridges is known for her ability to blend classic elements with versatility.
29. Global Attic
Global Attic is a renowned home accessory brand that specializes in offering one-of-a-kind "tribal luxe" decor sourced from various corners of the world. Their curated collection showcases exceptional pieces that cannot be found in traditional home stores, providing customers with a unique and distinctive style.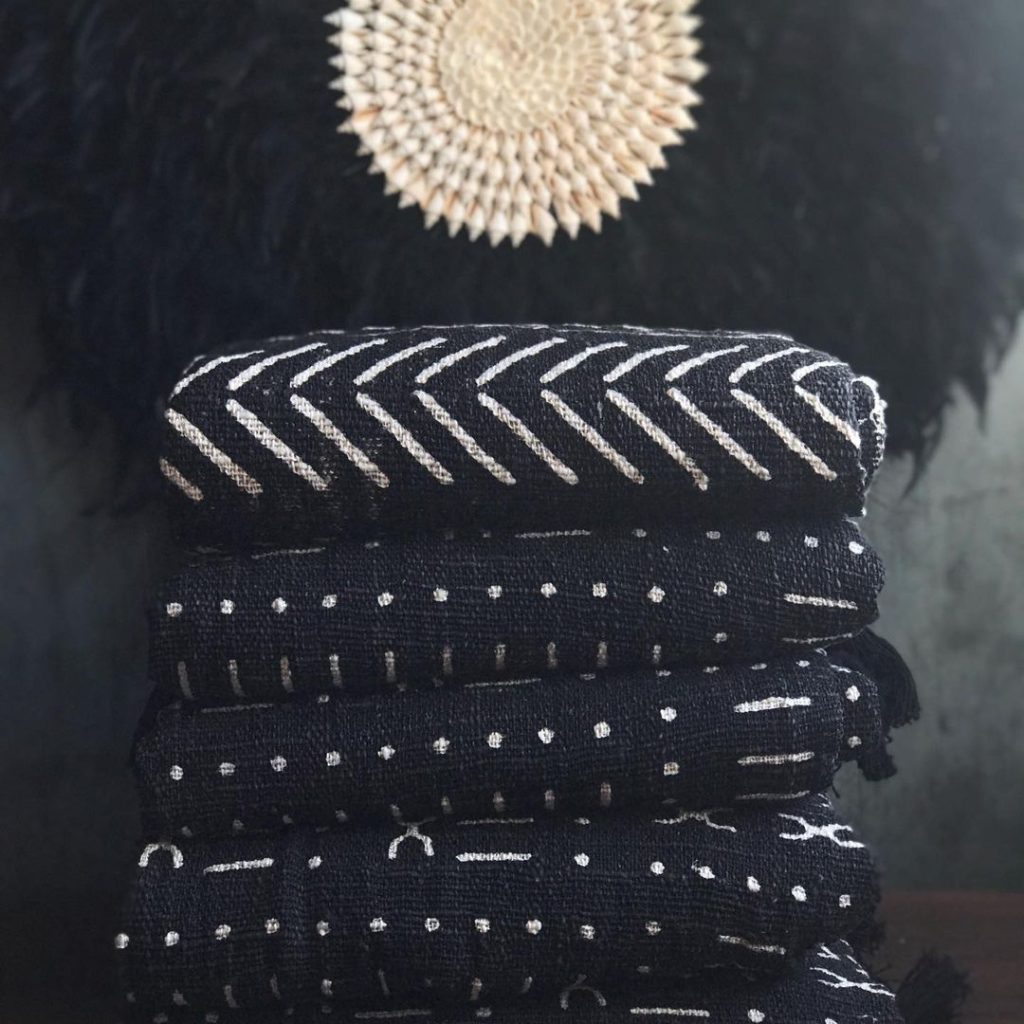 Their decor is skillfully handmade by talented artisans from different parts of the world, utilizing natural materials like feathers, shells, stones, hide, wood, beads, and bark, with a devoted customer base that includes celebrities, popular television shows, interior designers, and stylists. Global Attic has gained recognition in various media outlets.
30. Jomo Furniture
Jomo Furniture, founded by Ethiopian American artist and industrial designer Jomo Tariku, is at the forefront of defining a new design language for modern African-themed furniture. Jomo's passion for art and furniture was ignited during his childhood in Ethiopia, where he was captivated by the eclectic collection of art, souvenirs, and furniture.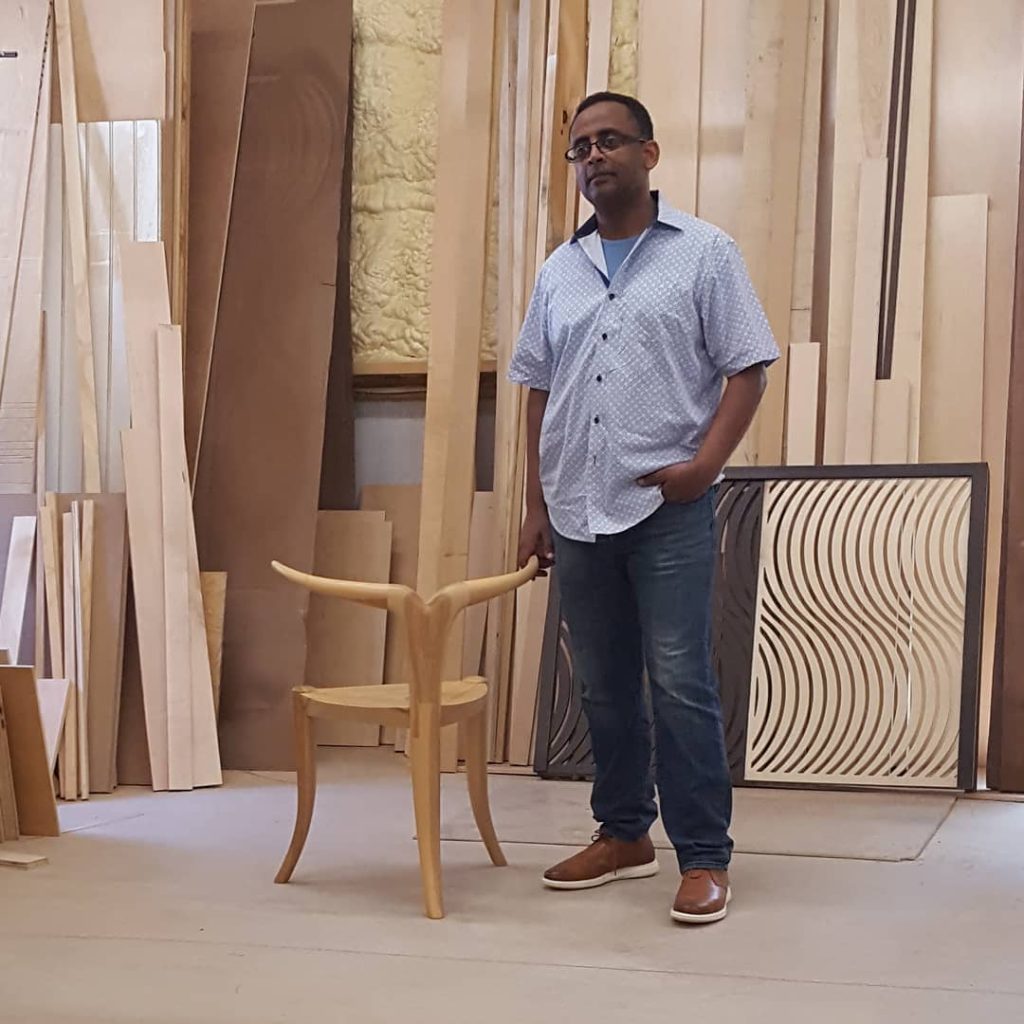 Jomo's furniture pieces encompass a diverse range of artistic designs that synthesize his own experiences of the continent's rich culture, historical structures, architecture, traditional furniture, colors, artifacts, landscapes, wildlife, and even hairstyles. Through his creations, Jomo Tariku is elevating the essence of African design.
31. Mandala Blvd
Cristina Ramos and Nu Goteh, both partners in life and work, embarked on a new venture together with the founding of Mandala Blvd. Their journey began when a career opportunity led them from Brooklyn, NY, to the vibrant city of San Francisco, CA.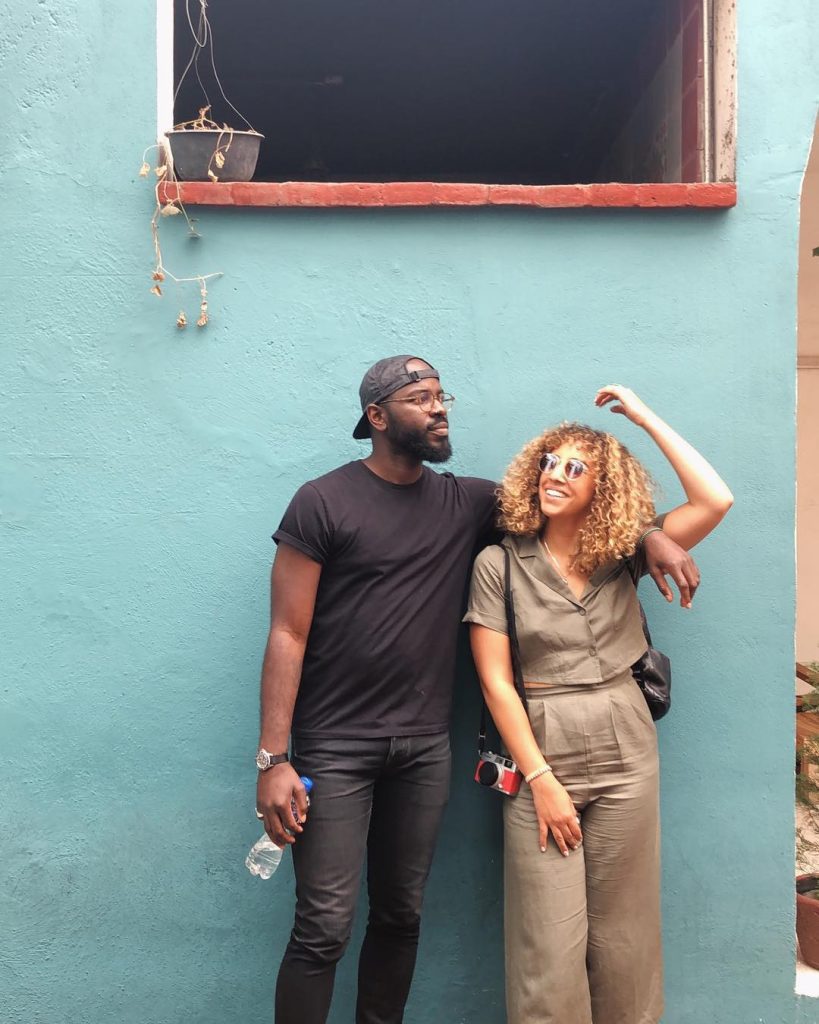 They embarked on a quest to find unique and affordable pieces through flea markets, estate sales, and online platforms like Craigslist. Inspired by their experiences, they founded Mandala Blvd, a home accessory brand that celebrates the timeless aesthetic of a well-curated home.
32. Peace +Riot
Peace + Riot, a home accessory brand, was founded by Brooklyn native Achuziam Maha-Sanchez, who skillfully combines her eclectic and global tastes in her unique store. With a rich African and Caribbean heritage, stepping into the Peace + Riot boutique in Bed-Stuy is like embarking on a transformative journey.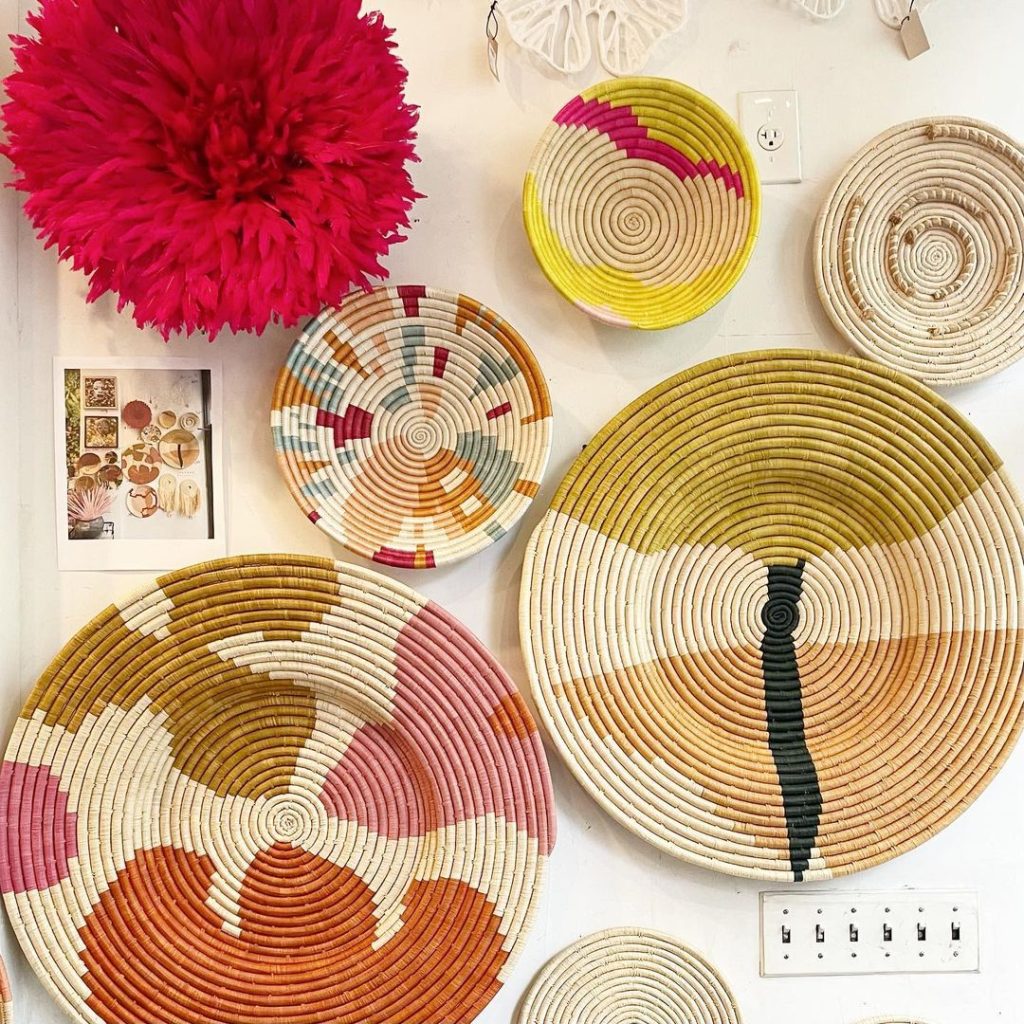 Achuziam, an experienced interior designer, curates a selection of offerings that reflect her impeccable taste and understanding of design. Her extensive knowledge of aesthetics and design principles is particularly well-suited for the exquisite brownstone residences that adorn the surrounding neighborhood.
33. 54kibo
54kibo is a remarkable home accessory brand that curates and showcases interior decor products originating from approximately 50 talented and visionary product design experts. These designers have received training from prestigious design schools across Africa and around the world, and they are at the forefront of driving Africa's creative economy.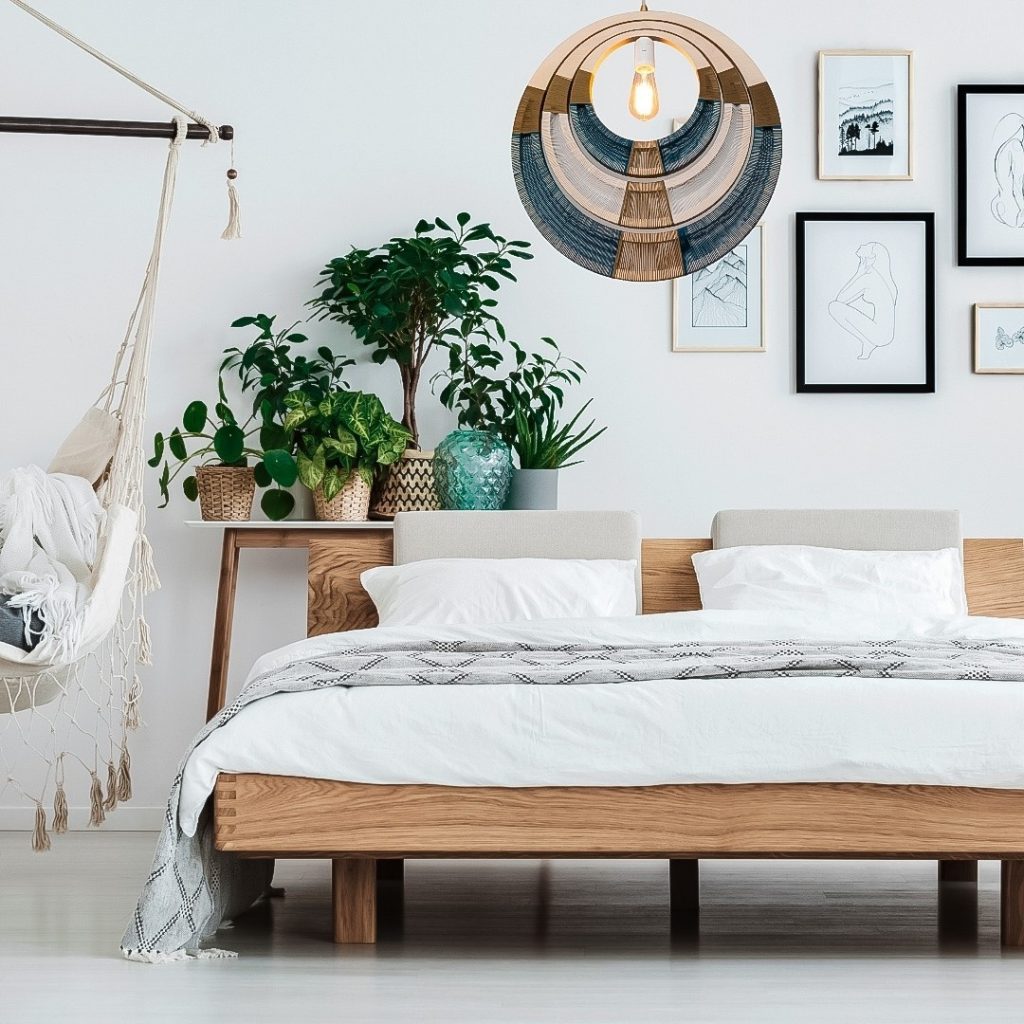 Nana, the founder of 54kibo, was born in Ghana, raised in South Africa, and now resides in Brooklyn, New York. Her love for the distinctive contemporary African design items she discovered during trips to her home countries inspired her to launch 54kibo in 2018.
34. Clare Paint
Clare Paint is a home accessory brand that was founded on the principle of making paint shopping a hassle-free experience. They have completely reimagined the process by offering designer-curated colors, mess-free paint swatches, and the highest-quality paint and supplies, all conveniently delivered to your doorstep.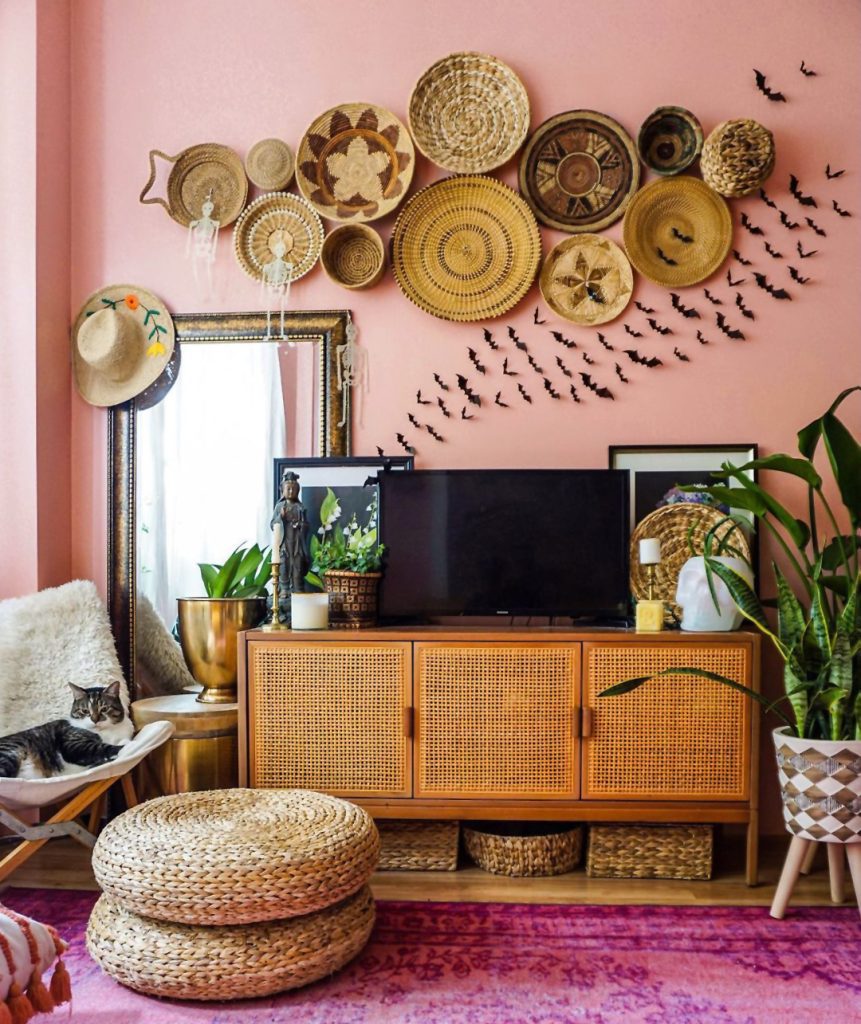 With Clare, you not only get access to a wide range of colors but also plenty of inspiration and expert advice to assist you throughout your paint selection journey. Say goodbye to the uncertainty of choosing the ideal paint color with Clare, as they specialize in simplifying the process.
35. Nicole Crowder Upholstery
Nicole Crowder Upholstery, a contemporary furniture and upholstery studio, stands at the forefront of innovative design, crafting exceptional and distinctive pieces for the home. With a visionary approach to her craft, Nicole released her inaugural custom furniture collection in collaboration with renowned retailer World Market in 2022, delighting in-store and online customers.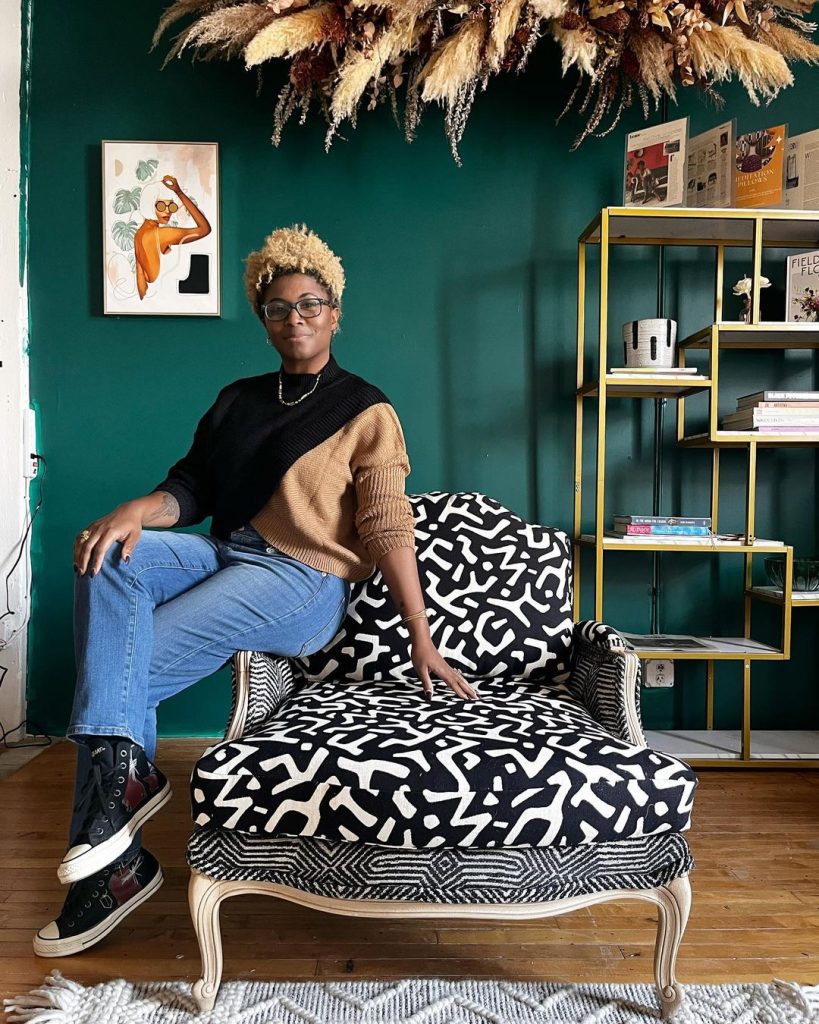 Nicole's remarkable work has been celebrated in leading design publications such as Architectural Digest, Elle Decor, Martha Stewart magazine, Design Milk, Business of Homes, Domino.com, Better Homes & Gardens, Midwest Living, Coveteur, The Washington Post, and more. Nicole Crowder Upholstery is synonymous with sophistication and innovation.
36. AphroChic
AphroChic is a dynamic home accessory brand that delves into the intersection of modern design and global culture, with a special emphasis on celebrating creativity, art, fashion, and technology within the African American community. Founded in 2007 by the visionary couple Jeanine Hays and Bryan Mason, AphroChic initially emerged as a blog.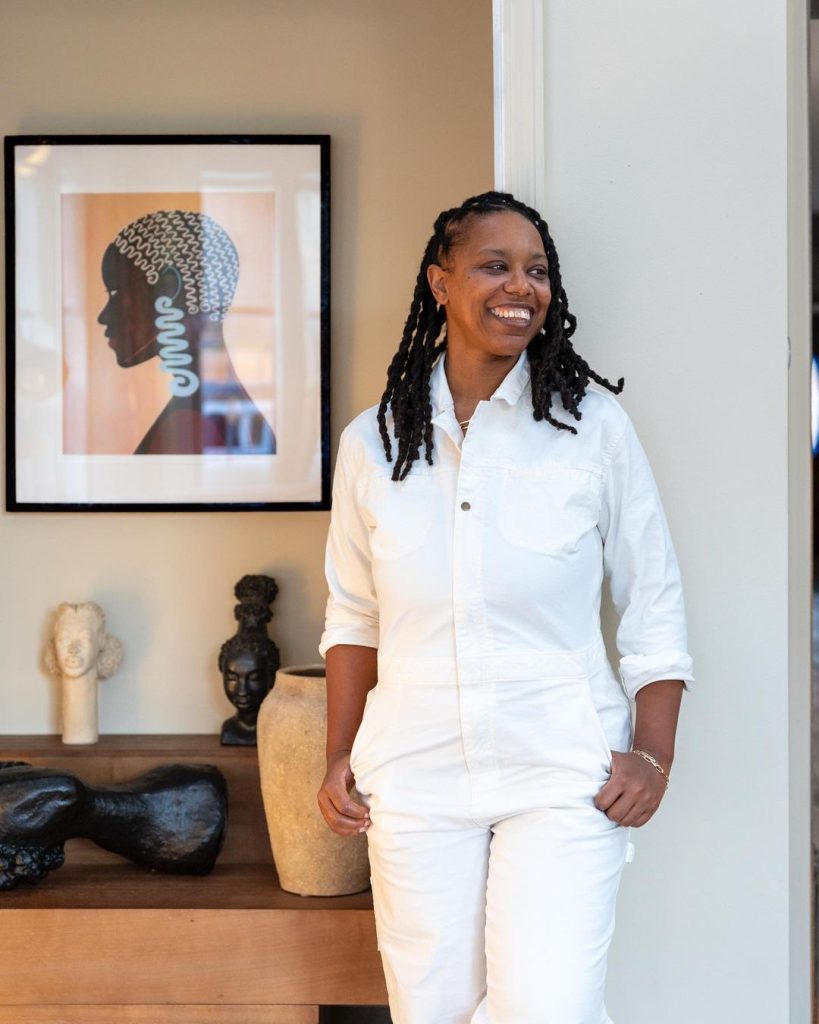 In a recent milestone, they unveiled AphroChic Magazine, a comprehensive platform that brings together their diverse talents and passions. Jeanine and Bryan possess a profound understanding of social media and video storytelling, utilizing these mediums to craft engaging experiences and forge connections between brands and a broad audience, particularly within the African American community.
37. Eva Sonaike
Based in London, Eva Sonaike is an esteemed interiors company renowned for its luxurious home textiles, soft furnishings, and innovative interior design solutions, all boasting a vibrant and elegant West-African aesthetic. At the heart of the company lies the guiding principle of "Bringing Colour to Life," a philosophy that permeates through its exquisite collection.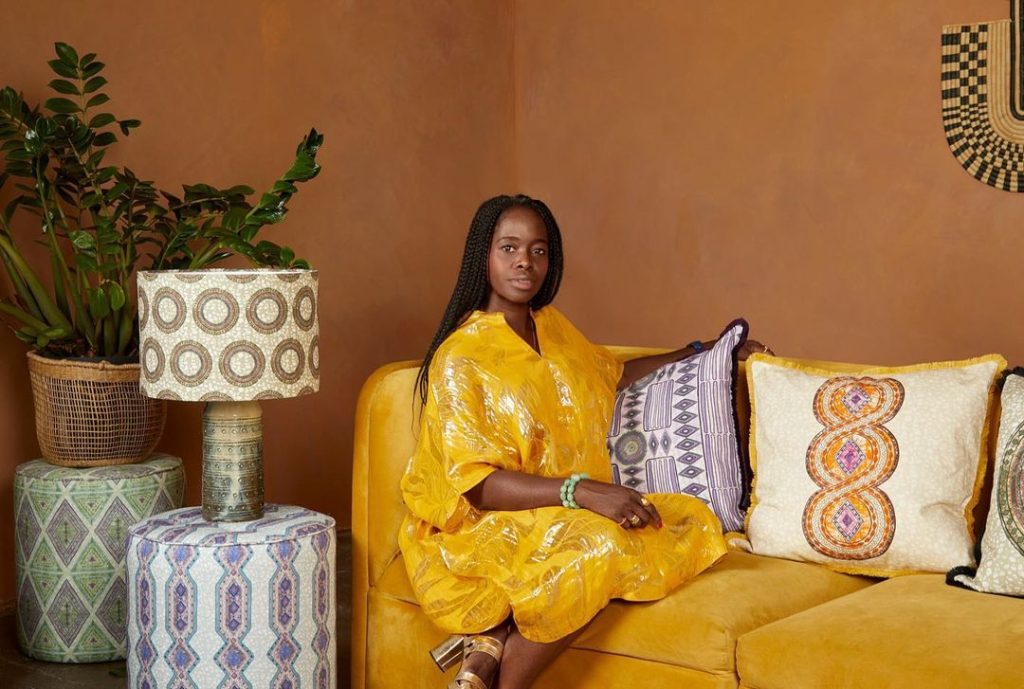 With a focus on hand finishing, unique designs, and impeccable craftsmanship, Eva Sonaike ensures that each piece exudes unparalleled quality. Eva herself holds an MA in Fashion Journalism from the London College of Fashion, specializing in contemporary African fashion and textiles.
38. Jade Purple Brown
Jade Purple Brown, a New York City-based artist, is the creative force behind the eponymous home accessory brand. With a distinctive style characterized by strong figures, vibrant colors, and messages of optimism, Jade Purple Brown creates captivating artwork that transports viewers into new and dynamic worlds of individuality and empowerment.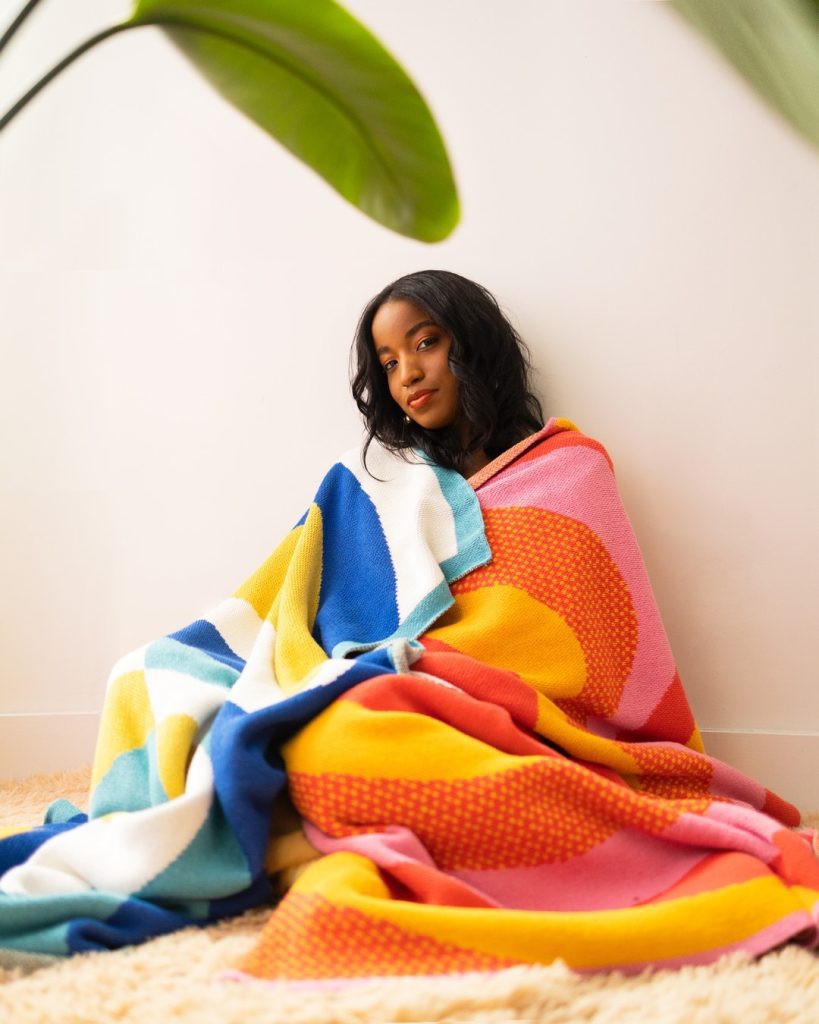 Her unique vision has garnered attention from clients around the globe, solidifying her reputation as a talented and sought-after artist. Through Jade Purple Brown, she translates her artistic expression into a collection of home accessories that infuse spaces with her signature style and inspire a sense of joy and empowerment.
39. LouLou Arts Studio
LouLou Arts Studio, founded by Jemma Morris, is a remarkable home accessory brand that embodies the essence of unity, diversity, and cultural inclusiveness. Jemma's personal experiences as a biracial individual have fueled her passion for creating art that celebrates the beauty of unity and represents the diverse realities of people.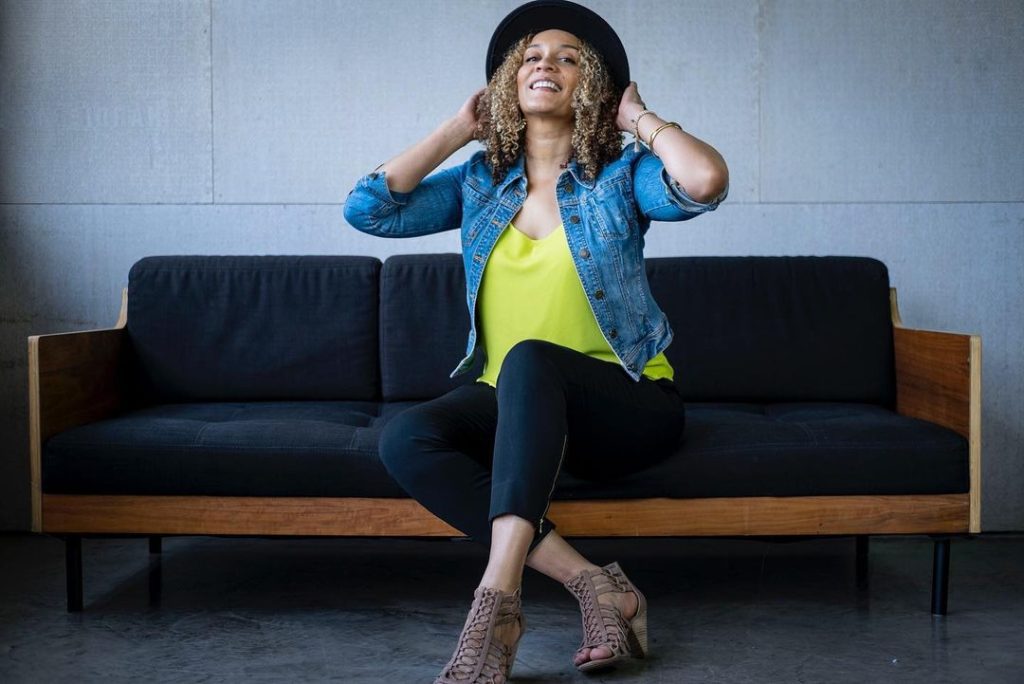 Through her artwork, Jemma aims to reach a wide range of diverse families, providing them with a sense of connection and belonging. The impact of her art has garnered significant recognition, as her work has been featured in prestigious publications such as OPRAH Daily Magazine, the Huffington Post, and the Boston Globe.
40. Pardon My Fro
Pardon My Fro, an exciting home accessory brand, celebrates the essence of a fro—fresh, funky, and fierce. The brand recognizes the power of a woman proudly embracing her afro and expressing her unique individuality. Pardon My Fro offers an exclusive range of clothing, accessories, and stylish home decor designed for these confident and vibrant women.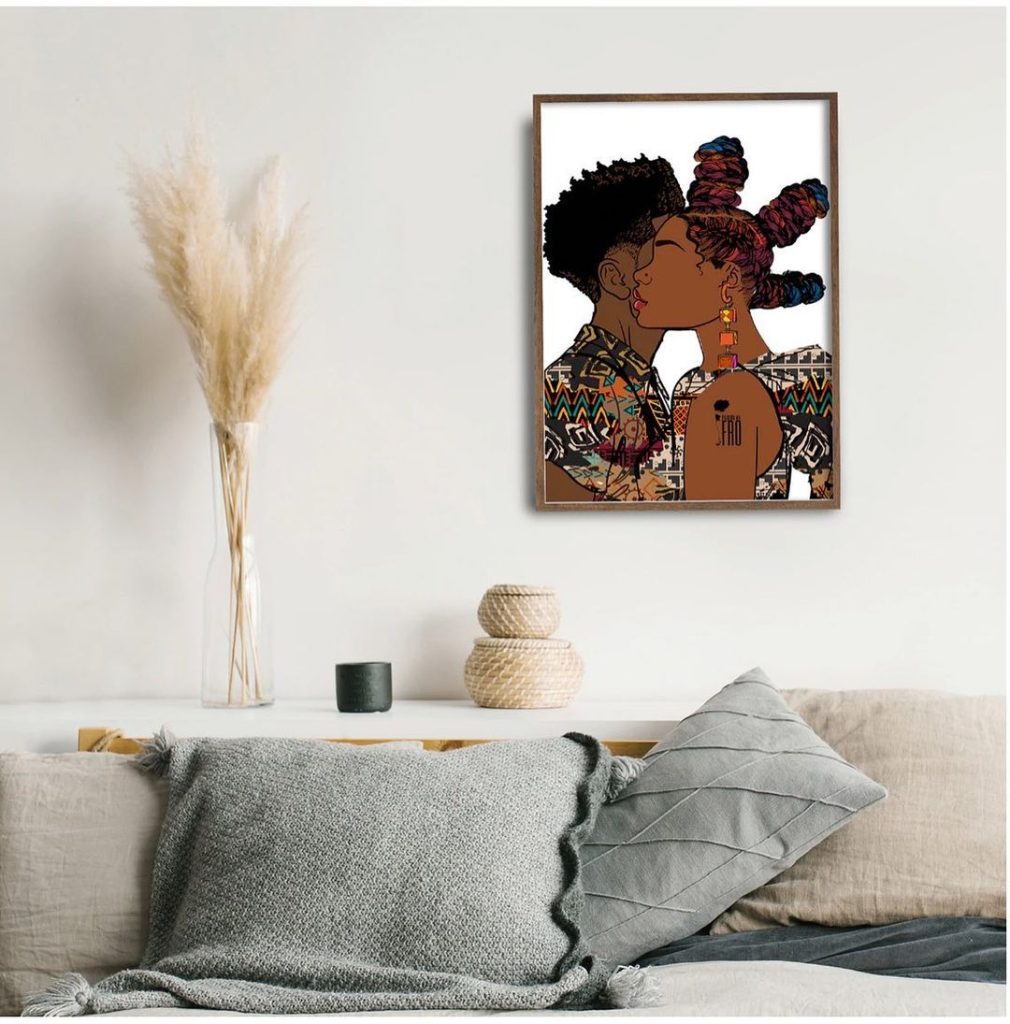 Founded by Dana Bly, who embarked on her own natural hair journey, the brand emerged from her quest for bold, fun, and vibrant imagery of natural Black women. As a seasoned graphic designer skilled in crafting custom stationery, invitations, and illustrations, Dana realized the need for such representation and took matters into her own hands.